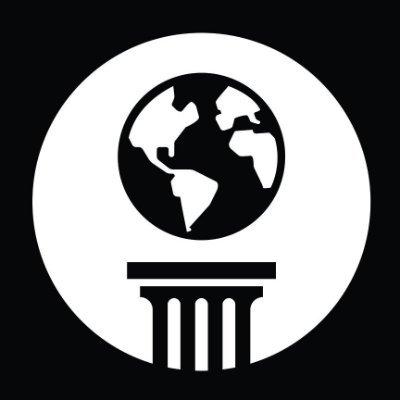 Federal Court Requires EPA to Enforce Civil Rights
Court rules in favor of communities, holding EPA accountable for failing to investigate civil rights complaints in a timely manner.
WASHINGTON
Communities across the country applaud a ruling by a federal judge requiring EPA to follow the law and investigate civil rights complaints in a timely manner.
The decision resulted from a lawsuit filed by community-based groups in 2015 against the U.S. Environmental Protection Agency challenging the agency's failure to investigate their civil rights complaints for more than a decade in violation of federal law.
District Court Judge Saundra Brown Armstrong today denied EPA's motion to alter the court's judgment to remove from it an order specifically requiring EPA to follow the law for civil rights complaints filed in the future.
EPA is responsible for ensuring that public and private recipients of its funding comply with Title VI of the Civil Rights Act of 1964, which prohibits discrimination on the basis of race, color, or national origin. EPA's rules require that the agency complete its investigations into civil rights complaints filed under Title VI within 180 days, but time and again, EPA has failed to complete investigations in a timely way, sometimes for decades, leaving community groups with no recourse. Today the court reaffirmed that the EPA must comply with the law.
Father Phil Schmitter of the St. Francis Prayer Center stated, "The EPA has a long history of failing to enforce civil rights." In 1992, the St. Francis Prayer Center filed a complaint with the EPA alleging that Michigan's state environmental department discriminated by approving a permit for the Genessee Power Station in an area of Flint, Michigan that already had more than 200 polluting facilities. EPA accepted the complaint for investigation, but then the complaint gathered dust for decades.
In 2017, 25 years after the St. Francis Prayer Center filed its complaint, EPA finally issued a finding of discrimination. "It wasn't until we went to court, along with other community groups whose complaints were also ignored by EPA, that EPA took any action," said Fr. Schmitter.
"Meanwhile, residents of Flint have lived in the shadow of polluting facilities. EPA failed to hold the state accountable for discrimination, allowing our state agency to carry on with its ways for decades longer than it should have."
"If EPA had investigated St. Francis Prayer's Center's complaint in a timely manner 20 years ago, we might have seen improvements in state procedures and policies that could have avoided future tragedies like the Flint drinking water crisis," said Suzanne Novak, staff attorney at Earthjustice. "That is why access to the courts is so critical. Without accountability to a court, EPA might never have acted at all."
The ruling today came in a case filed on behalf of Californians for Renewable Energy (CARE), Ashurst Bar/Smith Community Organization, Citizens for Alternatives to Radioactive Dumping, the St. Francis Prayer Center, Sierra Club, and an individual, Michael Boyd. The plaintiffs alleged that EPA failed to issue preliminary findings regarding their administrative complaints filed under Title VI of the Civil Rights Act within 180 days as required by law.
The court had previously issued a decision in favor of the community groups, finding EPA's delay in handling their cases violated the law. Today's decision rejected EPA's objection to the court's judgment. "EPA seems to have more interest in litigating against communities than enforcing civil rights law. This has to change." said Phyllis Gosa, who filed a complaint in 2003 against the Alabama Department of Environmental Management. "We filed a civil rights complaint to address discrimination in environmental permitting. It's high time EPA took timely action to address racial disparities in exposure to pollution," said Michael Boyd, who filed the 2000 CARE complaint to challenge permitting decisions by state and regional air agencies that had racially disproportionate impacts on communities of color in Pittsburg, California.
A scathing report from NBC and Center for Public Integrity uncovered that more than 90% of civil rights complaints to the EPA were rejected or dismissed. In fact, the EPA's External Civil Rights Compliance Office had only once formally found that anyone's civil rights were violated when the lawsuit was filed in 2015. The St. Francis Prayer Center complaint from Flint was highlighted in a report issued just this week by EPA's Office of Inspector General (OIG), which found that EPA had failed to provide the necessary oversight to ensure that recipients of EPA funding comply with Title VI. "EPA continued to litigate this case for years, challenging even a court mandate that essentially said that the agency needs to follow the law. Instead, EPA should have been taking the steps outlined in the OIG report to address the racial inequalities in environmental decision-making that have led to gross racial disparities in the location of polluting facilities and exposure to environmental contamination," said Marianne Engelman Lado, the director of the Environmental Justice Clinic at Vermont Law School.
"The court has spoken. Which makes it a good day in the long-standing battle for civil rights in this country." said Neil Carman, who had filed a complaint against a Texas state agency challenging its decision to grant a permit amendment to allow increases in emissions at a Mobil Oil facility in Beaumont, Texas, that is sited next to an environmental justice community suffering from the refinery's air pollution.
"Even though the court ruling brings some justice, at the end of the day, action in defense of civil rights is more necessary than ever. States continue to give permits to more and more facilities in already polluted areas, and EPA still doesn't have an effective civil rights program," said Deborah Reade, who worked with the Citizens for Alternatives for Radioactive Dumping on a complaint filed with EPA against the New Mexico Environmental Department for discriminating against Spanish-speaking residents.
The judge's order is attached and additional information on the cases that led to the lawsuit can be found here. The community groups are represented by Earthjustice and the Environmental Justice Clinic at Vermont Law School.
Client Contacts
Environmental Justice Clinic at Vermont Law School: Marianne Engelman Lado / marianne.lado@gmail.com / (917) 608-2053
Californians for Renewable Energy (CARE): Michael Boyd / (408) 891-9677
Citizens for Alternatives to Radioactive Dumping (CARD): Deborah Reade / (505) 986-9284
Ashurst Bar / Smith Community Organization: Ronald Smith / (334)-787-0329
Phyllis Gosa / rphgosa@yahoo.com / (334) 375-3123
St. Francis Prayer Center: Father Phil Schmitter / antonio7327@gmail.com / (810)-252-4459
Sierra Club: Neil Carman / neil_carman@greenbuilder.com / (512)-663-9594
Earthjustice is a non-profit public interest law firm dedicated to protecting the magnificent places, natural resources, and wildlife of this earth, and to defending the right of all people to a healthy environment. We bring about far-reaching change by enforcing and strengthening environmental laws on behalf of hundreds of organizations, coalitions and communities.
800-584-6460
LATEST NEWS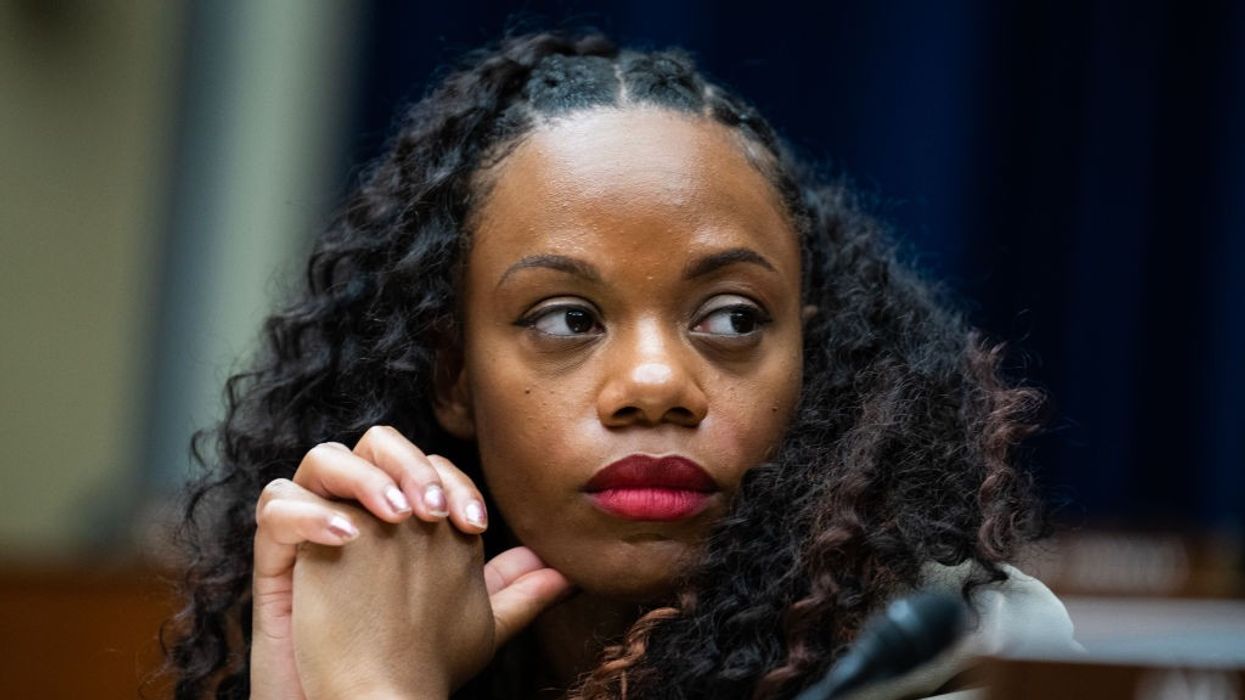 "We can't talk about holding Thomas and Alito accountable for selling out our freedoms for luxury vacations and private jet flights if we fail to hold a senator accountable for selling out his chairmanship," she said.
Pennsylvania Rep. Summer Lee has become the latest prominent Democrat to call on New Jersey Sen. Bob Menendez to resign following his indictment on bribery charges Friday.

Menendez was accused along with his wife Nadine and three businessmen over a "corrupt relationship" that saw Menendez exchange political favors—including aiding the Egyptian government—for kickbacks such as cash, gold, and help with a mortgage payment.
"Senator Menendez must resign," Lee said in a statement released Monday. "Corruption is corruption. Bribery is bribery. We can't talk about holding Thomas and Alito accountable for selling out our freedoms for luxury vacations and private jet flights if we fail to hold a senator accountable for selling out his chairmanship to a dictator gifting gold bars and cash to keep military aid flowing to Egypt as its government violates human rights."
Lee has been outspoken in calling out corruption in the Supreme Court. Her statement Monday comes the day after she spoke on MSNBC about a ProPublica article, also released Friday, revealing that Supreme Court Justice Clarence Thomas had attended at least two political fundraisers organized by the Koch network.
During Sunday night's interview, host Mehdi Hasan also asked Lee about the fact that only one other senator—John Fetterman of Pennsylvania—had called on Menendez to resign.
At the time, Lee stopped short of calling for his resignation herself, saying that the people who knew him in the Senate needed to speak out. However, she also said it was important that public servants hold themselves to higher standards, especially as the Republican Party continues the descent into extremism that escalated on January 6, 2021.
"We need to be clear about the types of people who should represent us, about the standards by which we should hold them, about what they are allowed to do, their conduct. We need a code of conduct for the Supreme Court, and we also need to adhere to our own conduct, whether we're in the Senate, or the House, or anywhere else," she said.
As of Monday, Lee adds her name to a small but growing list calling for Menendez's resignation including Fetterman and Reps. Alexandria Ocasio-Cortez (D-N.Y.), Jeff Jackson (D-N.C.), Dean Phillips (D-Minn.), Josh Gottheimer (D-N.J.), Tom Malinowski (D-N.J.), Frank Pallone (D-N.J.), Mikie Sherill (D-N.J.), Bill Pascrell (D-N.J.), and Andy Kim (D-N.J.)
Menendez, meanwhile, said Monday that he thought the calls for his resignation were a mistake, as The Hill reported.
"The allegations leveled against me are just that: allegations," Menendez said while speaking to supporters and reporters in Union City, New Jersey. "I recognized that this will be the biggest fight yet. But as I have stated through this whole process, I firmly believe that when all of the facts are presented, not only will I be exonerated, but I will still be New Jersey's senior senator."
However, while Lee acknowledged that Menendez had not yet been found guilty, more was at stake than his career.
"Menendez is of course owed due process, but the American people are owed trust in our institutions," she said. "Our fight against right-wing fascism depends on that trust."
News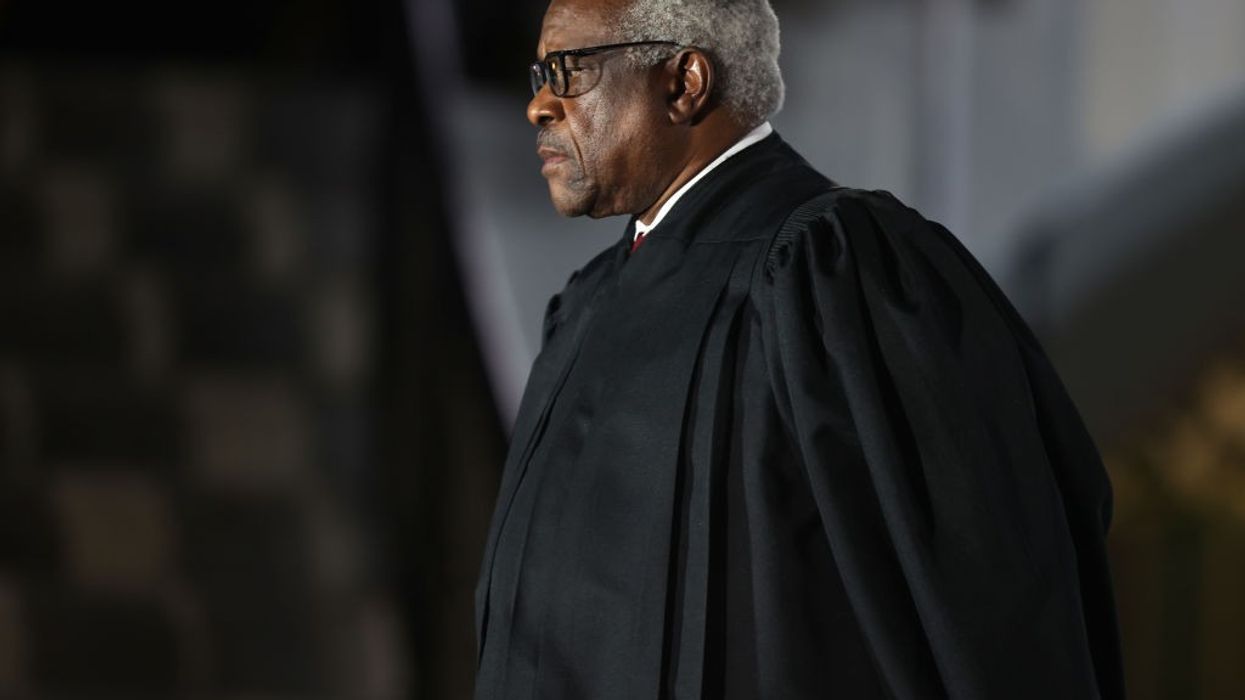 "All justices personally close to proprietors of shady financial services firms should recuse themselves, full stop," said Revolving Door Project's Jeff Hauser.
U.S. Supreme Court Justice Clarence Thomas on Monday faced mounting pressure to recuse himself from a case that experts warn "poses an existential threat" to a consumer-focused federal agency in the wake of revelations that he secretly served as an in-person "fundraising draw" for Koch network donor events.
ProPublica's Friday reporting on Thomas' Koch connections came amid heightened scrutiny of the justice's ties to billionaires with business before the court. Next week, the court is scheduled to hear oral arguments in Consumer Financial Protection Bureau (CFPB) v. Community Financial Services Association of America (CFSA)—a case challenging the agency's funding structure brought by a group that represents payday lenders.
"His repeated abuse of his office for personal gain is a national disgrace."
"Clarence Thomas' close ties to the Koch network—which has spent billions trying to make it easier for corporate predators to rip off everyday Americans and face zero accountability—are grounds for his immediate recusal from the CFPB case," Revolving Door Project (RDP) senior researcher Vishal Shankar argued Monday.
"He cannot be trusted to rule impartially on matters that would financially benefit his billionaire benefactors, and by extension himself," Shankar said of Thomas. "His repeated abuse of his office for personal gain is a national disgrace."
Critics—including Democrats in Congress and watchdog groups—have called for new Supreme Court ethics policies, a U.S. Department of Justice probe, and even Thomas' resignation over recent reporting about his relationship with billionaire Harlan Crow and other rich GOP donors who have showered the justice with luxury vacations and other gifts.
Crow's "real estate empire has bankrolled the National Multifamily Housing Council—a landlord lobbying group that has opposed CFPB regulation of the tenant screening industry," RDP highlighted Monday.
"While the artificial 'Community Financial Services Association of America' is the named litigant opposite the CFPB, all observers understand that the stakes in this litigation are shared by every investor in the types of companies that profit from unfair, deceptive, or abusive practices," said RDP executive director Jeff Hauser. "Just because Koch and others have used a shell organization to back this lawsuit doesn't mean that their ties to justices are any less relevant."
RDP also noted that attorney John Eastman—an ex-adviser to former President Donald Trump who was indicted in the Georgia election interference case and corresponded with right-wing activist Ginni Thomas, the justice's wife, before the January 6, 2021 insurrection—filed an amicus brief in CFPB v. CFSA supporting the payday lenders.
RDP's recusal demand echoed Accountable.US senior adviser Kyle Herrig's response to ProPublica's reporting last week.
"It's clear that Justice Thomas sees his position on our nation's highest court as a way to upgrade his own lifestyle with no regard for ethics or consequences," Herrig said Friday. "It was his own decadeslong improper financial relationship with Harlan Crow that sparked the Supreme Court corruption crisis in the first place—and that was just the tip of the iceberg."
"As ethics violations by Thomas and others keep piling up, Chief Justice Roberts' lack of action becomes more egregious," he added. "The chief justice must demand Justice Thomas recuse himself from upcoming cases with Koch network conflicts of interest. We need accountability and reform now."

As Common Dreamsreported last Monday, Justice Samuel Alito, another member of the court's right-wing supermajority, has also faced calls to recuse himself from CFPB v. CFSA, given his private jet travel with billionaire Paul Singer, whose investment management firm holds at least $90 million in financial companies overseen by the agency.
"All justices personally close to proprietors of shady financial services firms should recuse themselves, full stop," Hauser declared Monday. "And if any justices persist in hearing this case despite being self-evidently biased, the case for rebalancing the Supreme Court to create an ethical majority will become even stronger."

News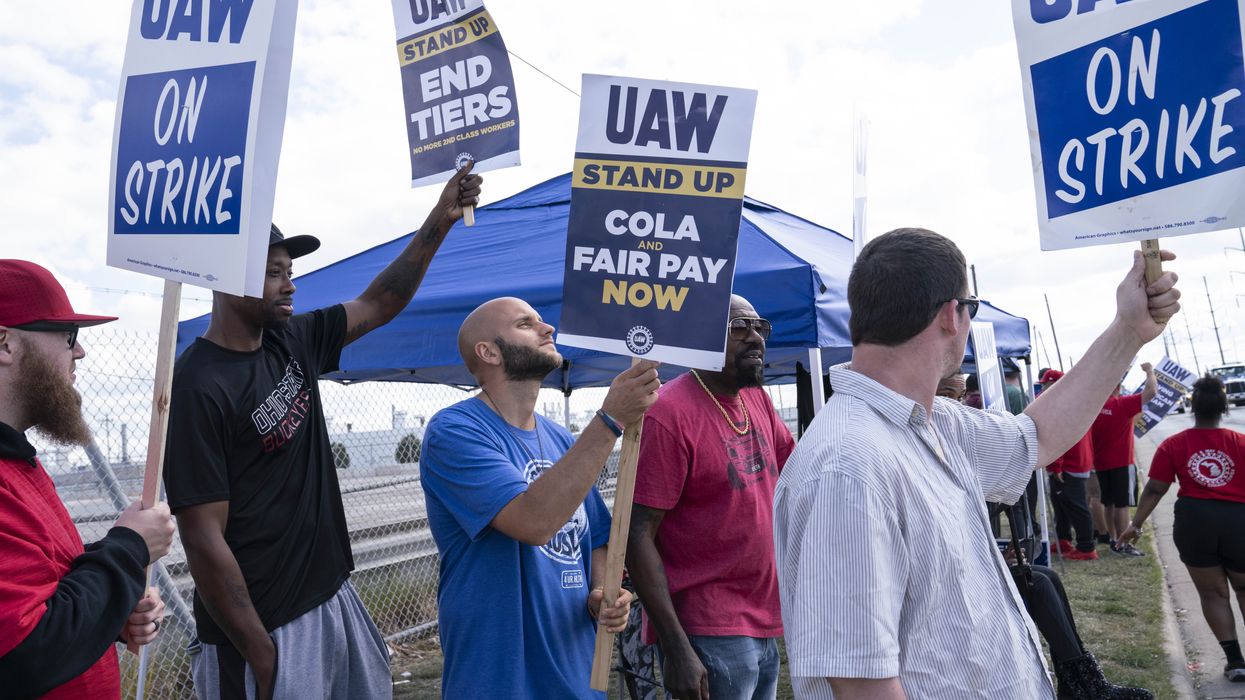 "Escalating CEO pay in recent decades has likely pulled up the pay of other top earners," notes a new Economic Policy Institute report. "This concentration of earnings at the top leaves fewer gains for ordinary workers."
A new analysis by the Economic Policy Institute shows that top U.S. CEOs saw their total compensation rise by 1,209% between 1978 and 2022 while typical worker pay rose just 15%—a chasm that is fueling the United Auto Workers strike and other labor actions across the country.
EPI's Josh Bivens and Jori Kandra found that the CEOs of the 350 largest publicly traded companies in the U.S. made 344 times more than a typical worker last year. In 1965, by contrast, the CEO-to-typical-worker pay gap was 21 to 1.
"Top CEO compensation grew roughly 28.1% faster than stock market growth during this period and far eclipsed the slow 15.3% growth in a typical worker's annual compensation," Bivens and Kandra noted in their report, which was released late last week.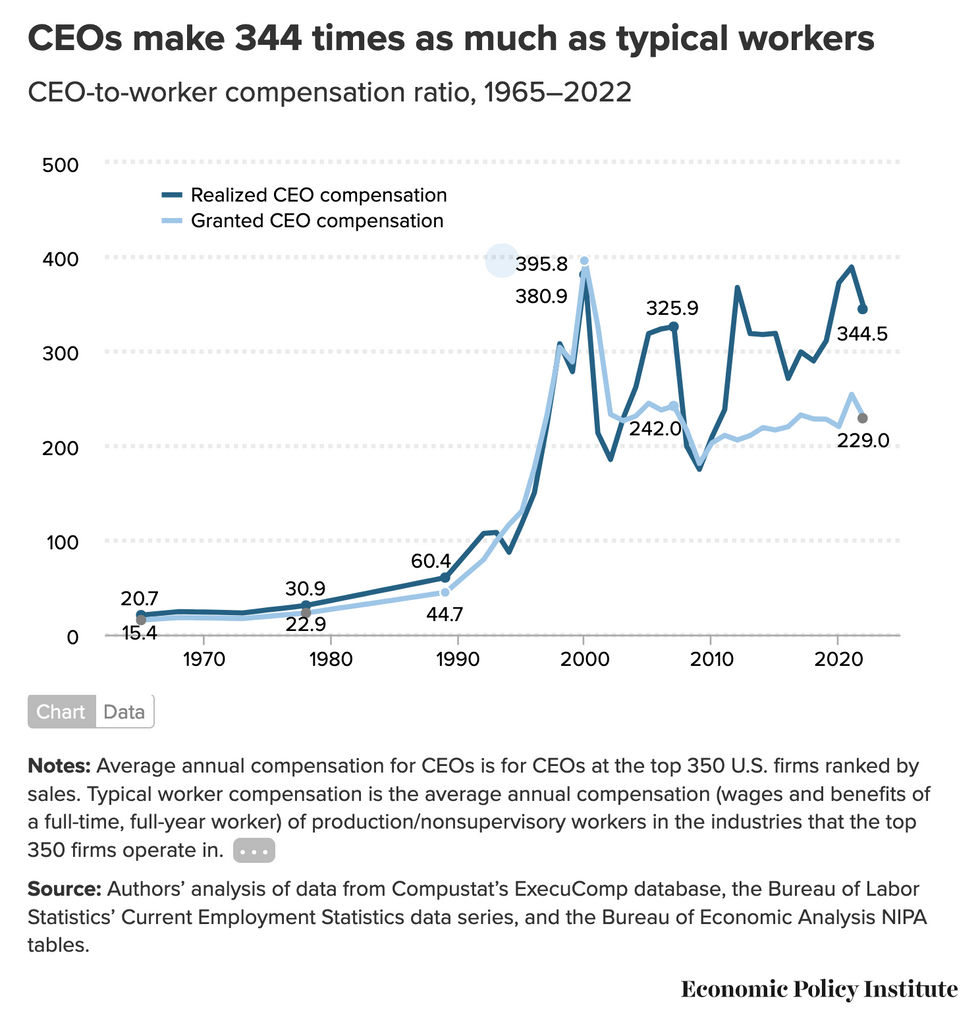 The analysis came as the UAW expanded its strikes against General Motors and Stellantis, accusing the auto giants of refusing to engage seriously with the union in contract negotiations.
UAW president Shawn Fain has repeatedly pointed to the exorbitant and rising compensation packages of GM CEO Mary Barra—who made $29 million last year—and other executives as evidence that the companies have chosen to prioritize enriching their leaders even as worker pay stagnates.
The UAW is demanding a 36% wage increase for autoworkers in the new four-year contract. Between 2013 and 2022, the CEOs of the Big Three U.S. car manufacturers received a 40% pay boost.

As The Associated Pressnoted earlier this month, "Fain's focus on CEO pay is part of a growing trend of emboldened labor unions citing the wealth gap between workers and the top bosses to bolster demand for better pay and working conditions."
"In June, Netflix shareholders rejected executive pay packages in a nonbinding vote, just days after the Writers Guild of America wrote letters urging investors to vote against the pay proposals, saying it would be inappropriate amid Hollywood's ongoing strike by writers," AP reported. "The WGA wrote similar letters targeting the executive pay at Comcast and NBCUniversal."
Bivens and Kandra stressed in their analysis that surging CEO pay "is not just a symbolic issue—it has contributed to rising inequality."
"CEOs are getting paid more because of their leverage over corporate boards, not because of contributions they make to their firms," they wrote. "Escalating CEO pay in recent decades has likely pulled up the pay of other top earners. This concentration of earnings at the top leaves fewer gains for ordinary workers."
News
Independent, nonprofit journalism needs your help.
Please Pitch In
Today!