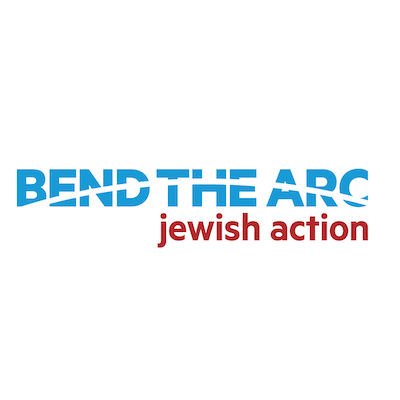 Justice in Policing Act 'Falls Short of Meaningful Accountability'
Police violence cannot be ended by giving more money to the police.
WASHINGTON
Bend the Arc: Jewish Action released the following statement on Thursday ahead of the House of Representatives floor vote on the Justice in Policing Act:
"Although the Justice in Policing Act includes a number of necessary provisions, including a ban on the use of choke holds and no-knock warrants, and reducing the circumstances in which force can be used, it falls short of the meaningful accountability that is needed to answer to a nation rising up for racial justice after decades of inaction and failed reforms," said Rabbi Jason Kimelman-Block, Washington Director of Bend the Arc: Jewish Action. "By failing to end qualified immunity and the 1033 program responsible for the militarization of local police departments, this legislation will not halt the unacceptable status quo of Black and brown people continuing to be targeted, harassed, and killed."
"Even worse, the legislation gives hundreds of millions of dollars to local police departments instead of making needed investments in communities to reduce the need for police in the first place. Police violence cannot be ended by giving more money to the police, and Congress should not throw good money after bad. In the middle of a pandemic and an economic crisis, it's not enough to reduce the scope and size of policing--legislation should increase spending on education, housing, and health and human services that meet widely and deeply felt community needs."
"As Jews, we are guided by Tzedek (Justice) and the principle that we are all created B'tzelem Elohim: in God's image, and equal in the eyes of the law. It is critical that Congress and other elected officials not see the passage of this legislation--even the welcome reforms--as license to stop listening to the demands of millions of Americans fighting for an end to anti-Black, racist policies and white supremacy. We join the Movement for Black Lives in calling on state, federal, and local governments to begin reinvesting the $100 billion we spend on law enforcement each year in programs that support true public safety and build a future where we can all be connected, represented, and free."
Bend the Arc is where progressive American Jews join together to fight for justice and equality for all. We are the only national Jewish organization focused exclusively on progressive social change in the United States.
(212) 213-2113
LATEST NEWS
"The bailout really did protect billionaires from taking a modest haircut," one observer wrote in response to the FDIC chief.
In prepared testimony for a Senate Banking Committee hearing slated for Tuesday morning, the chair of the Federal Deposit Insurance Corporation reveals that the 10 largest deposit accounts at Silicon Valley Bank held a combined $13.3 billion, a detail that's likely to intensify criticism of federal regulators' intervention in the firm's recent collapse.
When SVB was spiraling earlier this month, the FDIC, Treasury Department, and Federal Reserve rushed in to backstop the financial system and make all depositors at the California bank whole, including those with accounts over $250,000—the total amount typically covered by FDIC insurance.
"At SVB, the depositors protected by the guarantee of uninsured depositors included not only small and mid-size business customers but also customers with very large account balances," FDIC chief Martin Gruenberg writes in his prepared testimony. "The ten largest deposit accounts at SVB held $13.3 billion, in the aggregate."
Gruenberg goes on to estimate that the FDIC's $125 billion Deposit Insurance Fund (DIF)—which is financed primarily by assessments on insured banks and "backed by the full faith and credit of the United States government"—took a $20 billion hit as a result of the SVB intervention.
According to Gruenberg, nearly 90%—$18 billion—of the DIF loss stemming from SVB is "attributable to the cost of covering uninsured deposits." He added that the DIF absorbed a roughly $1.6 billion cost to cover uninsured deposits at Signature Bank, which failed shortly after SVB.
The FDIC chair's testimony comes as federal regulators continue to face scrutiny for glaring oversight failures in the lead-up to the collapse and backlash over the emergency response, which many have characterized as a bailout for the wealthy and well-connected given SVB's role as a major lender to venture capital and tech startups.
Billionaire Peter Thiel, whose firm was accused of helping spark a bank run by advising clients to pull their money from SVB, told the Financial Times that he had $50 million in a personal account at the bank when it failed earlier this month.
"The bailout really did protect billionaires from taking a modest haircut," Matt Stoller of the American Economic Liberties Project tweeted in response to Gruenberg's testimony.
Writing for The American Prospect on Monday, Revolving Door Project researcher Dylan Gyauch-Lewis called the federal government's swift action in the wake of SVB's failure "a good illustration of the enormous class bias in American policymaking."
"As soon as corporations and the wealthy run into trouble, elites trip over themselves, discarding both law and precedent, to rescue them," Gyauch-Lewis wrote, noting that federal regulators had to classify SVB's collapse as a "systemic risk" to the financial system—a disputed characterization—in order to legally guarantee deposits over $250,000.
For contrast, Gyauch-Lewis added, "consider student loan forgiveness. The legal justification is clear as day, and the authority itself is used regularly. According to the Higher Education Relief Opportunities for Students Act of 2003, the Education Department can forgive student loans as it sees fit in a national emergency."
"At bottom, the core reason SVB's depositors got bailed out had little to do with morals or even financial risk," Gyauch-Lewis argued. "It happened because they had rich and powerful friends with the ear of the president's chief of staff. Broke students don't. The students have to organize and campaign for decades to get something far worse than what they wanted, and for that to hang in the balance at the Supreme Court. The SVB depositors just had to whine on Twitter and make a few calls."
News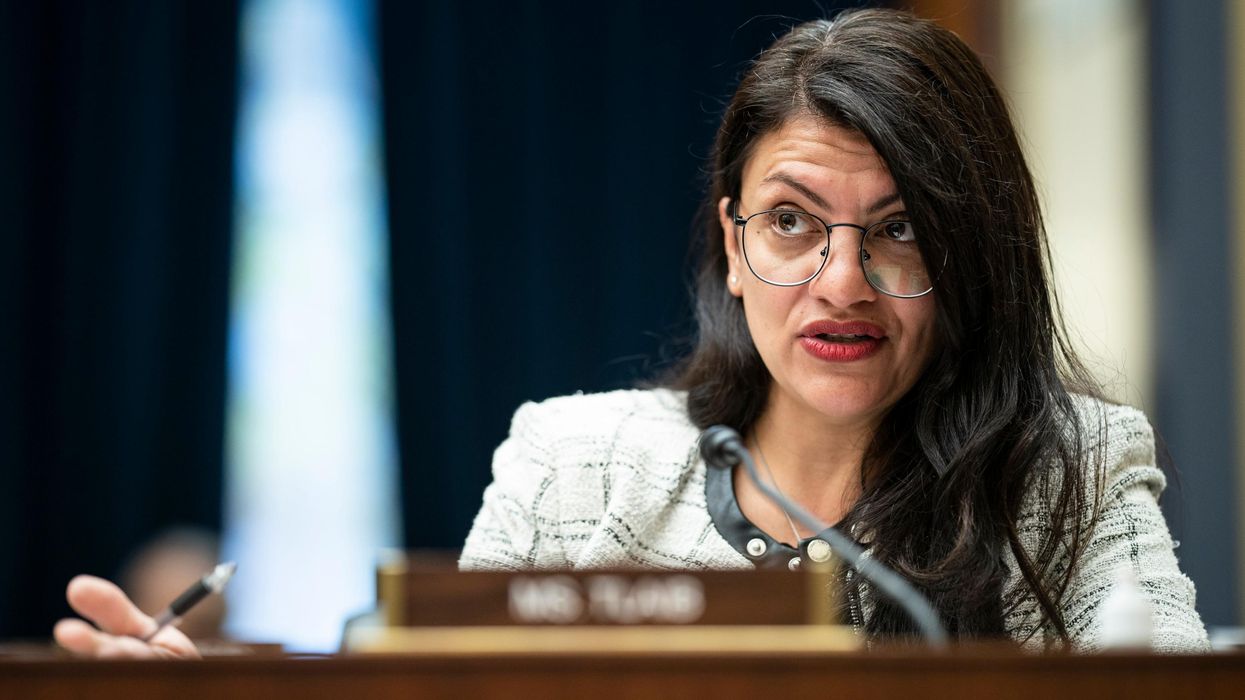 "Without a significant increase in American assistance... we fear that 2023 will be a heartbreakingly deadly year for everyday Yemenis," Tlaib and 23 other House Democrats wrote.
U.S. Rep. Rashida Tlaib on Monday led two dozen House Democrats in urging Congress to allocate at least $1.2 billion in humanitarian aid for Yemen—whose people have suffered eight years of U.S.-backed Saudi war—in next year's budget.

"As we approach the 8th anniversary of the Yemen war, the country remains stuck in a devastating cycle of conflict and humanitarian crisis that has claimed hundreds of thousands of lives," Tlaib (D-Mich.) and 23 other lawmakers wrote in a letter to House Subcommittee on State and Foreign Relations Chair Mario Díaz-Balart (R-Fla.) and Ranking Member Barbara Lee (D-Calif.).
"Yemen has the grim title of the world's worst humanitarian crisis, with over 4 million Yemenis displaced and an estimated 80% of the country's 30 million people reliant upon some form of assistance for their survival," the letter, which was first sent last week, asserts.
The letter's authors lament that "international appeals for assistance for Yemen have consistently [fallen] short of their goals by large margins" and that "the continuous reduction in funding has greatly exacerbated the humanitarian suffering."
The United Nations "has had to close over 75% of its lifesaving programs, and the World Food Program has been forced to cut or reduce food distribution to 8 million people, increasing the number of areas at risk of famine," the letter notes.
"Without a significant increase in American assistance (which we believe would incentivize foreign nations to increase their support in turn), we fear that 2023 will be a heartbreakingly deadly year for everyday Yemenis," the signers assert.
The lawmakers urge Congress to include at least $1.2 billion "for humanitarian relief and reconstruction efforts in Yemen" in the budget for fiscal year 2024. They also ask the State Department and the United States Agency for International Development "to develop programming that directly invests in sustainably developing long-term economic opportunities for Yemenis."
Tlaib is one of four dozen bipartisan House lawmakers who last June introduced a War Powers Resolution to end "unauthorized" United States military involvement in the Saudi-led intervention in Yemen's civil war.
Sen. Bernie Sanders (I-Vt.), along with Sens. Patrick Leahy (D-Vt.) and Elizabeth Warren (D-Mass.), introduced a similar measure in the Senate. Last December, Sanders withdrew the resolution just before it was slated for a floor vote, while vowing to work with the Biden administration on ending U.S. involvement in the war.

News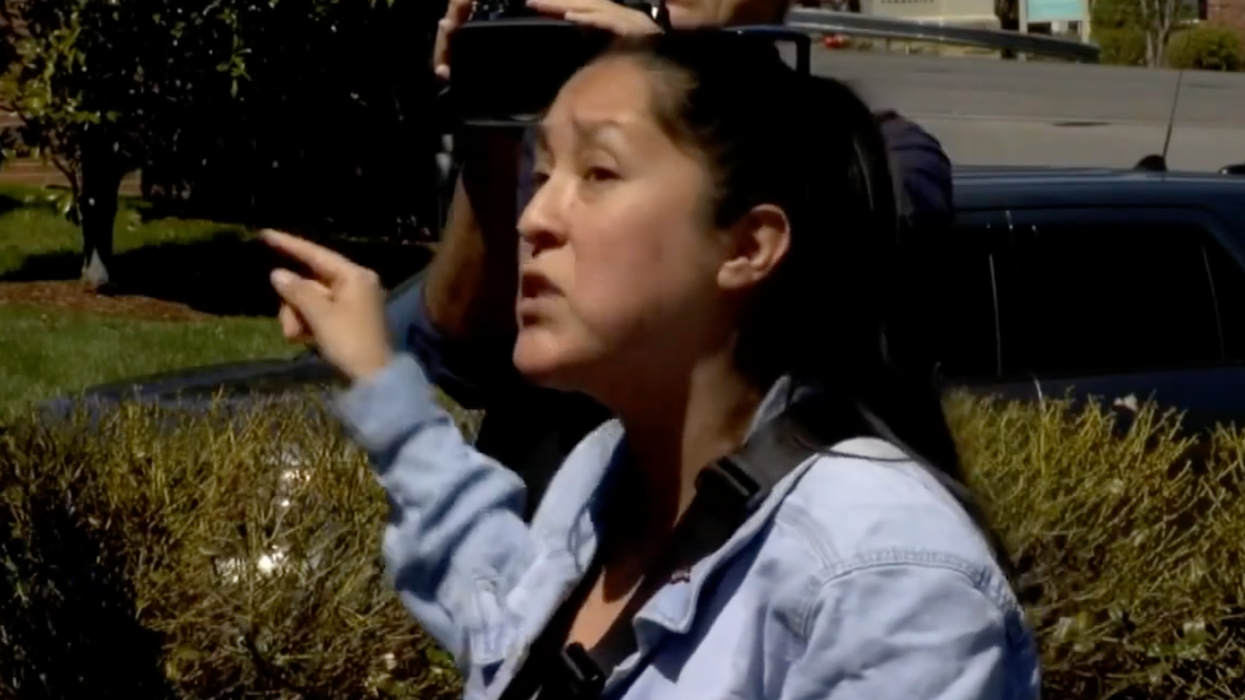 "How is this still happening? Why are our children still dying and why are we failing them?"
A gun control activist who survived last year's massacre at an Illinois July 4th parade spoke out at a police press conference on Monday's mass shooting at a Nashville elementary school to make an impassioned plea for gun control legislation.
"Aren't you guys tired of covering this? Aren't you guys tired of being here and having to cover all these mass shootings?" asked Ashbey Beasley. "I'm from Highland Park, Illinois. My son and I survived a mass shooting over the summer. I am in Tennessee on a family vacation with my son visiting my sister-in-law."
Beasley's comments came as TV news crews were wrapping up coverage of a Metro Nashville Police press conference after authorities announced the murder of six people—three staff members and three 9-year-old children—at the Covenant School by a 28-year-old former student armed with two semi-automatic rifles and a handgun.

"I have been lobbying in D.C. since we survived a mass shooting in July," Beasley continued. "I have met with over 130 lawmakers. How is this still happening? Why are our children still dying and why are we failing them?"
"We have to do something. We all have to call our lawmakers and we all have to make our lawmakers make change now," she added. "Or this is gonna keep happening and it's gonna be your kid, and your kid, and your kid, and your kid next."
In a separate interview on CNN, Beasley said that "this is just unacceptable. It's only in America can somebody survive a mass shooting and then go on vacation to visit another person they met through fighting for gun safety and find themselves near another mass shooting."
"Only in America does this happen where we keep seeing this again and again and again," she added, calling for stricter background checks on gun buyers and a ban on assault-style semi-automatic weapons.

Common Dreamsrecently reported on Jackie Matthews, a student during both the 2012 Sandy Hook Elementary School massacre in Newtown, Connecticut and the February Michigan State shooting.

News
SUPPORT OUR WORK.
We are independent, non-profit, advertising-free and 100%
reader supported.