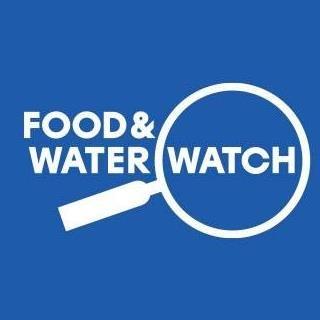 Sen. Cory Booker Just Dropped a Bill That Includes First-Ever National Factory Farm Moratorium
The Farm System Reform Act of 2019 is the bold approach this country needs.
WASHINGTON
This morning, Senator Cory Booker (D-NJ) announced the Farm System Reform Act of 2019 (FSRA). The legislation is made up of a meticulous set of agricultural reforms that uplift independent family farmers, protect rural communities and public health, and overhaul our broken food system. Among the reforms is the first-ever nationwide ban on factory farms.
In May of 2018, Food & Water Watch identified the need for a ban on factory farms and launched the first national campaign dedicated to stopping these destructive facilities. The group applauds Sen. Booker for recognizing the role stopping factory farming must play in fixing our nation's food system.
"Factory farming is at the heart of climate disaster. It fuels toxic air pollution and water contamination, feeds off of dangerous and unfair working conditions, wreaks havoc on independent farmers and rural communities, threatens food safety, and causes unnecessary animal suffering," said Wenonah Hauter, executive director of Food & Water Action. "The Farm System Restoration Act is the bold approach we need."
FSRA bans factory farms by placing an immediate moratorium - or "pause" - on the construction of new or expanding large factory farms while also initiating a phaseout of existing large factory farms by 2040. It includes $100 billion for farmer buyouts and debt forgiveness over the span of 10 years, along with programs for transitioning to alternative and healthy agriculture activities like pasture-based livestock, specialty crop cultivation, or organic commodity production.
Other essential components of FSRA include mechanisms to:
Hold meat companies responsible for harm caused by the factory farms that raise their animals
Provide a $100 Billion voluntary buyout program for contract farmers who want to transition away from factory farms
Strengthen the Packers & Stockyards Act to protect family farmers and ranchers:

Prohibit the use of unfair tournament or ranking systems for paying contract growers
Protect livestock and poultry farmers from retaliation if they raise concerns about their contract or join together in grower associations
Prohibit meatpacker ownership of livestock more than 7 days prior to slaughter
Prohibit meatpackers from buying livestock for slaughter using unfair forward contracts
Require meatpackers to acquire at least 50% of their livestock through spot market sales

Restore mandatory Country of Origin Labeling
Prohibit USDA from labeling foreign imported meat products as "Product of USA"
"With a transformational bill like FSRA, our nation's food system will finally put public health, independent farmers, and the environment first. This is not just a rural issue - we all need clean water and healthy food to survive," continued Hauter. "As climate change continues to cause chaos, now is the time to make agricultural center stage. FSRA is the sweeping solution we need."
To access our report The Urgent Case for a Ban on Factory Farms, visit: https://www.foodandwaterwatch.org/insight/urgent-case-ban-factory-farms
Food & Water Watch mobilizes regular people to build political power to move bold and uncompromised solutions to the most pressing food, water, and climate problems of our time. We work to protect people's health, communities, and democracy from the growing destructive power of the most powerful economic interests.
(202) 683-2500
LATEST NEWS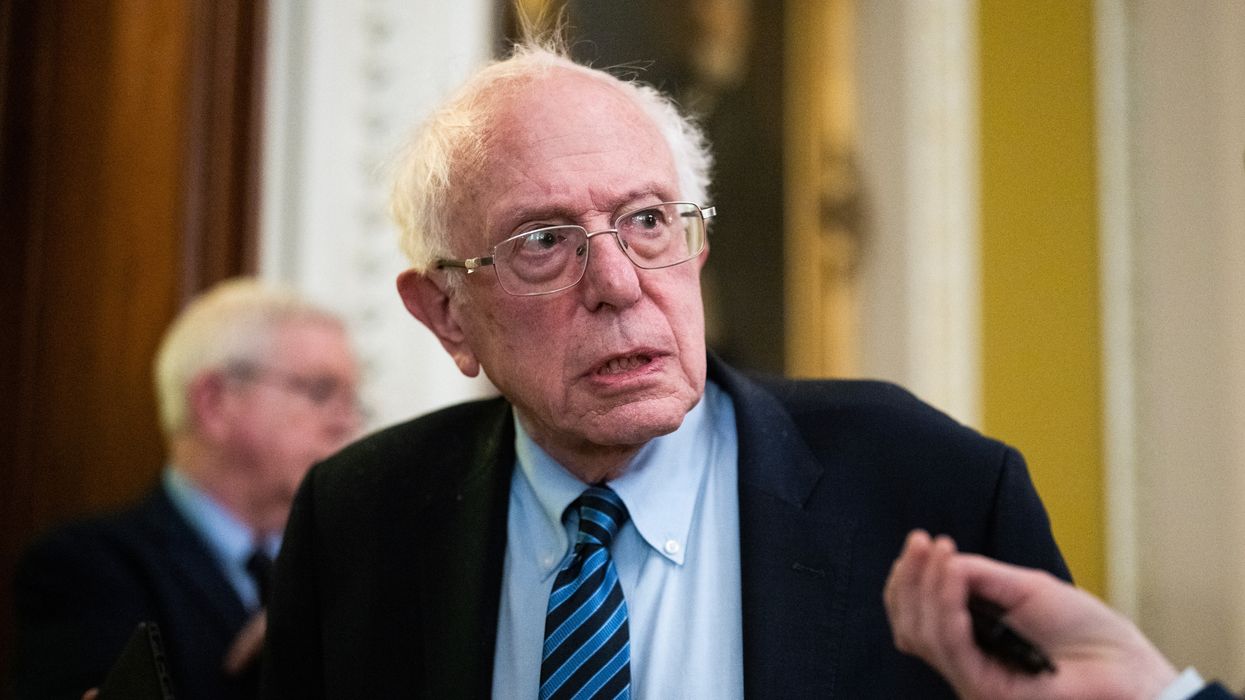 "Israel's indiscriminate approach is, in my view, offensive to most Americans, it is in violation of U.S. and international law, and it undermines the prospects for lasting peace and security."
U.S. Sen. Bernie Sanders said Monday that he opposes sending billions of dollars in additional military assistance to the Israeli government as it continues to wage a catastrophic war on the Gaza Strip, an assault that the Vermont senator described as unlawful and "immoral."

"I do not believe we should be appropriating over $10 billion for the right-wing, extremist Netanyahu government to continue its current military approach," Sanders, who has faced backlash from progressives and some of his former campaign staffers for refusing to support a permanent cease-fire, said in remarks on the Senate floor.
Sanders' speech came as Senate Majority Leader Chuck Schumer (D-N.Y.) set the stage for a procedural vote on a $106 billion supplemental package that includes military assistance for Israel and Ukraine. The vote is expected to fail as Republicans push for the inclusion of asylum restrictions that progressive Democrats have condemned as draconian.

The Vermont senator, for his part, decried the lack of attention to domestic emergencies in the bill, from childcare to primary healthcare to housing.
"I am deeply concerned that this legislation has no investments to address the needs of working families in the United States—60% of whom are living paycheck to paycheck," Sanders said, noting that the supplemental bill includes "tens of billions" in military spending that should be dedicated to "some of the enormous domestic crises we face."
Sanders went on to slam the proposed $10.1 billion in no-strings-attached military aid that would "allow the Netanyahu government to continue its current offensive military approach" in which the U.S. is complicit, having supplied the Israeli military with around 15,000 bombs and tens of thousands of artillery shells.
The senator said he would support "defense systems" to protect Israeli citizens from rocket attacks fired by the groups involved in the deadly October 7 attack. But "Israel's indiscriminate approach is, in my view, offensive to most Americans, it is in violation of U.S. and international law, and it undermines the prospects for lasting peace and security," said Sanders.
"Israel must dramatically change its approach to minimize civilian harm and lay out a wider political process that can secure lasting peace," he added.
That process, Sanders said, must include "a guarantee that displaced Palestinians will have the absolute right to return to their homes as Gaza rebuilds; it will include no long-term occupation or blockade of Gaza; an end to the killings of Palestinians in the West Bank and a freeze on new settlements there; and, perhaps most importantly, a commitment to broad peace talks to advance a new two-state solution in the wake of this war."

Sanders delivered his speech as Israel expanded its ground offensive to southern Gaza, threatening to worsen the territory's horrific humanitarian crisis by attacking the region to which many fled as Israel assailed the northern part of the strip. Around 80% of Gaza's population has been displaced in less than two months.
Doctors Without Borders warned Monday that hospitals in the south are "at a breaking point" due to Israel's bombardment and ongoing siege, which have prevented the delivery of critical supplies including fuel and anesthetics.

In an open letter on Monday, Doctors Without Borders executive director Avril Benoît implored U.S. President Joe Biden to "call for an immediate and sustained cease-fire in Gaza," saying his group has rarely "encountered such a catastrophic combination of escalating humanitarian and medical needs, ravaged infrastructure, and intentionally limited humanitarian access."
"Our teams throughout Gaza recount scenes of horror in the hospitals: dead bodies everywhere, people with crushed limbs rescued from collapsed buildings, and orphaned children with severe burns covering most of their tiny bodies. They describe patients screaming in pain because there's not enough anesthesia," Benoît wrote. "And every day, they go to work for their patients."
"They can't go on like this," she added. "No one in Gaza can go on like this. We need a sustained cease-fire now."
News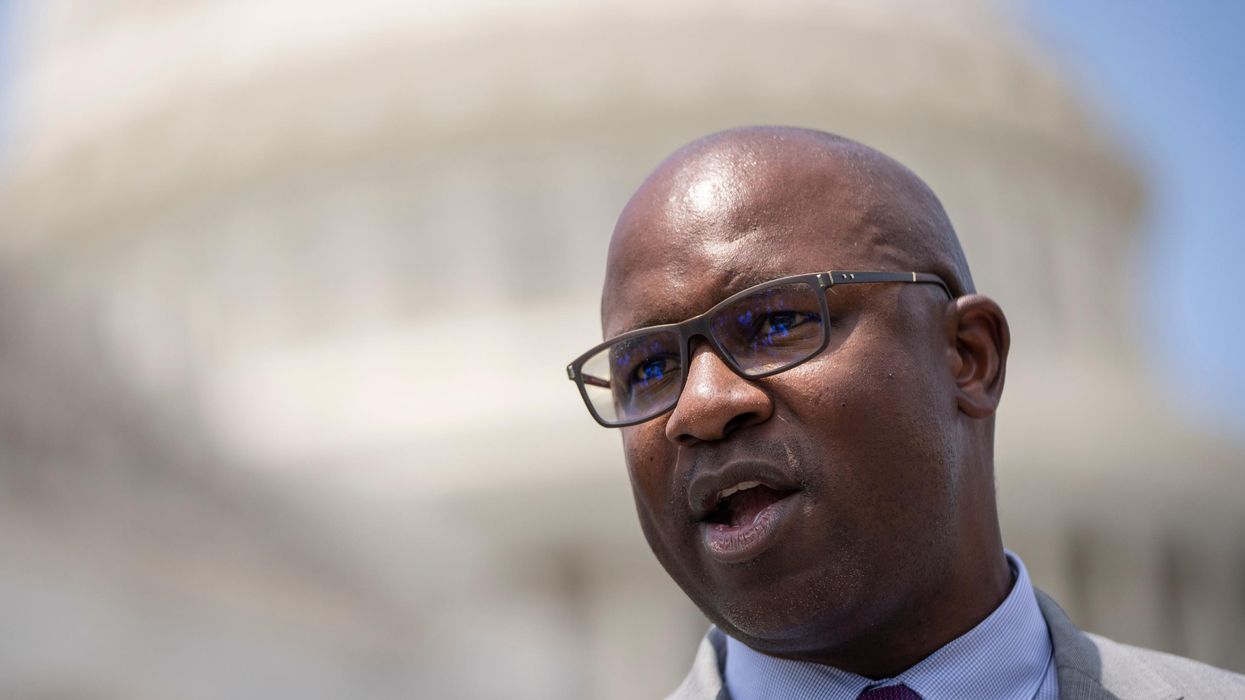 While Latimer has said Israel will be a "big issue" but "not the whole issue," one observer predicted that the contest "is going to be the ugliest Democratic proxy war of the 2024 cycle."
After visiting Israel last week, Westchester County Executive George Latimer on Monday filed paperwork to launch a primary challenge against Democratic New York Congressman Jamaal Bowman, a critic of the Israeli government and its devastating war on the Gaza Strip.
The 70-year-old county executive, who previously served in the New York State Senate and Assembly, has been openly considering a run for the 16th Congressional District—which Bowman has represented since 2021, after successfully primarying former Democratic Rep. Eliot Engel.
Latimer suggested toThe Washington Post early last month that if he ran against Bowman, "it might be that this becomes a proxy argument" between "the left and the far left." He later toldPolitico that Israel would be a "big issue" but "not the whole issue," and his campaign would focus on his record as "the most progressive" county official in the state.
Bowman is the fourth "Squad" member to face a serious primary challenger for 2024, joining Reps. Cori Bush (D-Mo.), Summer Lee (D-Pa.), and Ilhan Omar (D-Minn.). They are all among the eight progressives who in October voted against a bipartisan House resolution expressing unconditional support for Israel's government as it waged war on Gaza.
The four of them also support a resolution demanding a cease-fire in Gaza. While the number of House members calling for a cease-fire has grown to more than four dozen as Israeli forces have killed thousands of Palestinians over the past two months, as The Intercepthighlighted last week, "a closer look at some lawmakers' statements raises questions about whether they are truly pushing for an end to the violence."
Latimer does not support a cease-fire. As Politico reported on his trip:
The county executive and former state lawmaker said that his time with Israelis, such as meeting with President Isaac Herzog, taught him that there is "no animosity directed toward the Palestinian people."

"There's people that are protesting that they're pro-Palestine, as if the Israeli position is anti-Palestinian," he said in an interview while waiting to board his return flight at Ben Gurion Airport.

"There wasn't a 'let's go get those bastards' kind of mindset," he said. "The anger and fear is directed at Hamas as the terrorist organization that runs the country and that's a differentiation you don't often pick up."
Since declaring war in retaliation for a Hamas-led attack on October 7, Israel has killed nearly 15,900 Palestinians in Gaza and wounded another 42,000 in airstrikes and raids, according to health officials in the besieged enclave. At least hundreds of those killings have come after the seven-day pause in fighting that ended late last week.
Responding to Latimer's filing on Monday, Slate's Alex Sammon said, "There it is: after weeks of unnecessary hemming and hawing (during which he stockpiled an extra helping of cash from the Israel lobby), George Latimer is challenging Jamaal Bowman, aiming to [replace] one of the party's rising stars as a 70-year-old white freshman congressman."

It was Sammon who reported in mid-November that the lobby group American Israel Public Affairs Committee (AIPAC) is set to "spend at least $100 million in 2024 Democratic primaries, largely trained on eliminating incumbent Squad members" including Bowman, Bush, Omar, Lee, and Reps. Alexandria Ocasio-Cortez (D-N.Y.) and Rashida Tlaib (D-Mich.), who had a U.S. Senate candidate reject an offer of $20 million if he instead primaried her, the only Palestinian American in Congress.

Ocasio-Cortez's 2024 campaign said in a Monday email that "AIPAC's top recruit to challenge Jamaal Bowman officially filed his candidacy" and asked supporters to "please chip in right now to help us defend Jamaal and our progressive values."

Along with stressing his support for a cease-fire in Gaza, her campaign pointed out that Bowman is "his district's first Black representative" and "one of the only members of Congress with actual experience working in public education."

Westchester's News 12reported Monday that while Latimer "is preparing a video announcement over the next 24 hours and will formally launch his campaign by Wednesday," he is not Bowman's only challenger—Democratic "Dobbs Ferry investment banker Martin Dolan also plans to run."

While the contest is considered a test of whether politicians can survive criticizing Israel, some observers noted Monday that in March 2021, as many elected officials—including Bowman and Ocasio-Cortez—called on then-Democratic New York Gov. Andrew Cuomo to resign over outrage about his Covid-19 pandemic response and sexual misconduct allegations, Latimer said the claims should be taken seriously but also drew a comparison to Emmett Till, which he later retracted.

Who wins the next primary for New York's solidly Democratic 16th District could depend on an effort to replace the GOP-friendly map drawn by a court-appointed expert for the 2022 election cycle. City & Statereported last month that a new order could mean "the Independent Redistricting Commission—which is led by Latimer's deputy, Ken Jenkins—will have the opportunity to change the boundaries."

"The district currently includes much of Westchester and a sliver of the northern Bronx and is home to many Jewish voters who have turned against Bowman," the outlet explained. "Should the district lines change, it will change the dynamics of the race."

News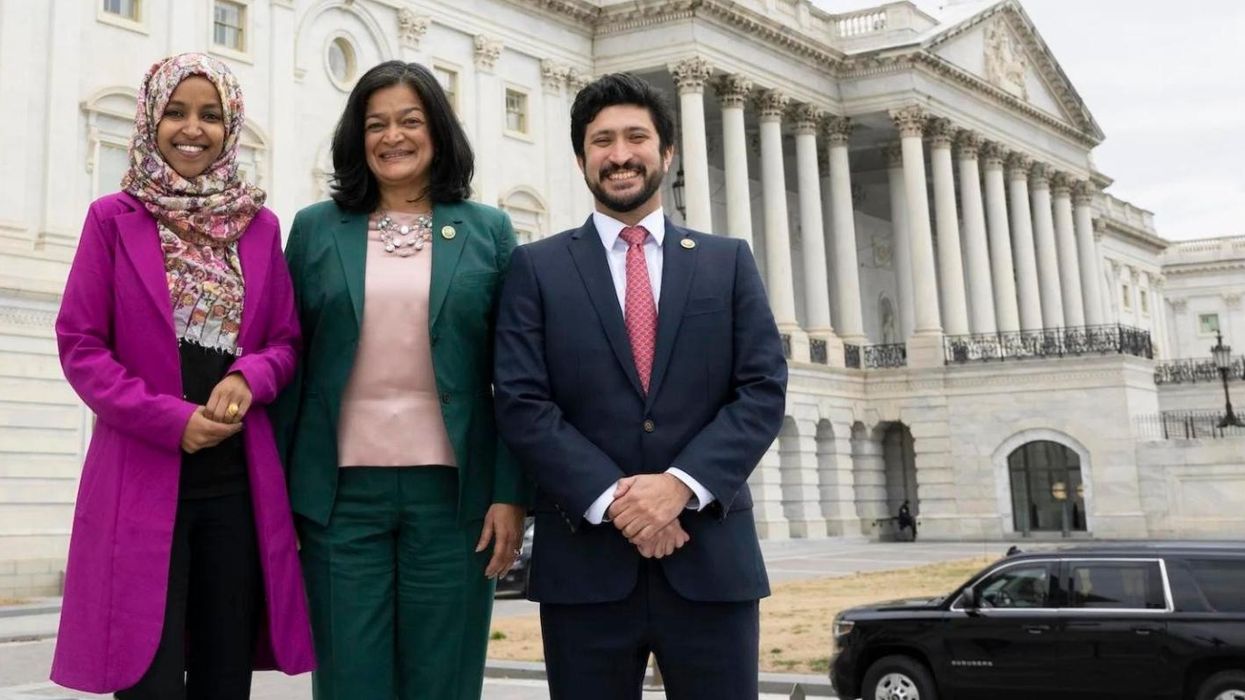 "Progressives reject Republicans' cynical attempt to imperil the lives of people seeking safety to pass this supplemental funding bill," said leaders of the Congressional Progressive Caucus.

The U.S. Congressional Progressive Caucus said Monday that most of its 103 members would oppose an emergency spending package for Ukraine, Israel, and Taiwan that empowers the Republican House majority to undermine protections for asylum-seekers, reinstate Trump-era travel bans, and implement other anti-immigrant policies.
"As Congress returns this week to consider the president's emergency supplemental funding request for international aid and increased border funding, Republicans are still trying to force their anti-immigrant policies into the legislation," CPC Chair Pramila Jayapal (D-Wash.), Deputy Chair Ilhan Omar (D-Minn.), and Whip Greg Casar (D-Texas) said in a statement. "Progressives are clear: We will not play this game."
President Joe Biden requested the $106 billion "national security" spending package in October after Israel launched its retaliatory—and many experts say genocidal—war against Gaza and amid a battlefield stalemate in Russia's 20-month invasion of Ukraine.
Among Biden's asks are $61.4 billion more for Ukraine—which has already received $111 billion from Washington—and $14.3 billion for Israel, which already gets nearly $4 billion each year.
Politico congressional reporter Burgess Everett reported Monday that Senate Majority Leader Chuck Schumer (D-N.Y.) has moved for a Wednesday vote on the package, even though he knows it is likely to fail.
"His hope: That the prospect of defeat is enough to make both sides get serious about a deal," Everett wrote.
Schumer said on the Senate floor Monday that "the step I am taking tonight will ensure the process for the supplemental moves forward, and that hopefully disagreements on immigration do not prevent us from doing what we must do to protect America's security."

Republicans in both chambers of Congress are pushing to condition any additional U.S. aid to Ukraine upon what GOP lawmakers call "border security" measures meant to stop migrants including people legally seeking asylum from entering the United States.
As Common Dreams reported Friday, Senate Republicans, backed by House Speaker Mike Johnson (R-La.), are working to include provisions of the Secure the Border Act—which calls for hiring more U.S. Border Patrol agents, continuing construction of the border wall, and other policies—as part of the broader funding package. GOP lawmakers also want to strip $14.3 billion in funding from the Internal Revenue Service as part of the deal.
"House Republicans are trying the same strategy that continues to fail: Hold Congress hostage to force their cruel, extreme, and unworkable agenda because they can't pass it through the regular legislative process," the CPC leaders said Monday. "This is the strategy that brought us to the brink of economic default and two government shutdowns. Proposed policies would destroy our U.S. asylum system and endanger immigrant lives while making the situation at the border worse, not better."
The lawmakers continued:
Progressives have fought for decades in Congress to advance a comprehensive immigration policy that would uphold U.S. and international law, respect the humanity and dignity of those seeking refuge in this country, and strengthen the U.S. economy. We have passed commonsense legislation with bipartisan majorities. Our members are prepared to work with any colleague who wants to advance thoughtful, holistic, and relevant reforms to create a roadmap to citizenship, increase the efficiency of our asylum system, and more—but this extortion is not going to work.
"Progressives reject Republicans' cynical attempt to imperil the lives of people seeking safety to pass this supplemental funding bill," the trio added. "We call on our Senate Democratic colleagues to stand up for immigrants and the allied communities who sent us to Congress and show Republican extremism for what it is by moving forward an aid package without new anti-immigrant policies."
News