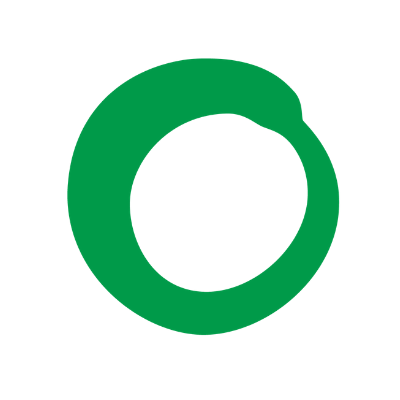 For Immediate Release
Contact:
Erin Jensen,Email:,EJensen@foe.org
New Data Finds Climate-Friendly, Healthy Meals Within Reach for Public Schools
New data finds climate-friendly, healthy meals within reach for public schools Study shows how less meat and cheese on school food menus fights climate change and saves money
BERKELEY, CALIF.
A new case study is the first of its kind to use life-cycle assessment data to show how meat and cheese reduction in school food is an effective strategy for both mitigating climate change and serving affordable, healthy meals. Friends of the Earth partnered with Oakland CA Unified School District to document how a 30 percent reduction in meat, poultry and cheese purchases over two years shrank the school district's carbon footprint by 14 percent. The study found that the district saved 42 million gallons of water annually, and captured $42,000 in cost savings which was used for increased purchases of healthy fruits, vegetables, legumes and organic pastured beef.
The case study reviewed all school food purchasing data during the 2012-13 and 2014-15 school years, applying carbon footprint data published in an article in the Journal of Industrial Ecology by Dr. Martin Heller and G.A. Keoleian.
"This is a landmark moment for school food. We were so excited to see how the data showed that we could reduce our carbon and water footprint by serving healthy, delicious food -- like the vegetarian tostadas with fresh made in-house salsa, that kids absolutely love -- all while saving money,'' said Jennifer LeBarre, executive director of nutrition services for Oakland Unified School District.
Menus that emphasize less meat and more plant-based foods have become the gold standard for nutrition directors, public health experts and environmentalists seeking to combat the twin threats of diet-related diseases and climate change due to overconsumption of animal foods. The 2016 Menus of Change report from the Culinary Institute and Harvard's School of Public Health is among expert studies that promote plant proteins as key to better health and environmental sustainability. The success of Meatless Mondays, adopted by over 200 school districts nationwide, has signaled a shift away from meat, and local, seasonal produce purchasing is on the rise. Yet, before the Friends of the Earth cooperative study, no data had been available to quantify the multiple climate, water and financial benefits of reducing meat and cheese and adopting more plant-forward menu items.
"While our study focused on school food, it's clear that meat and cheese reduction is a powerful climate mitigation strategy for all restaurants and institutions that want to reduce their environmental impact," said Kari Hamerschlag, deputy director of food and technology at Friends of the Earth. "While cities and states are leading efforts to combat climate change, shifting institutional food purchasing has rarely been tapped as a climate mitigation strategy. We hope this report inspires more public institutions to serve less and better meat and more plant-based foods as a cost effective way to achieve both environmental and public health goals."
The report also showed how these goals can be achieved while sourcing better quality, organic meat. The Oakland Unified School District purchased a portion of its meat from Mindful Meats, a Northern California company that sources meat from pastured, organic dairy cows. Meat that comes from dairy cows has far lower greenhouse gas emissions than beef from meat cows because the footprint is spread across both meat and dairy products. Serving smaller portions and mixing beef with legumes such as beans, which also count towards the USDA protein quota, meant not only a meat reduction, but an introduction of high-quality meat plus additional plant-based nutrition.
With over seven billion school food meals served annually nationwide, including 800 million meals in California, this case study shows how modest reductions in purchases of animal foods implemented on the scale of school food service could translate into significant climate change and water conservation benefits for California and the nation -- while saving money and providing kids with increased access to healthy plant-based foods. The report found that if every school district in the nation took similar action, the GHG reductions would be akin to taking 150,000 cars off the road every year or installing 100,000 residential solar systems.
Friends of the Earth fights for a more healthy and just world. Together we speak truth to power and expose those who endanger the health of people and the planet for corporate profit. We organize to build long-term political power and campaign to change the rules of our economic and political systems that create injustice and destroy nature.
(202) 783-7400
LATEST NEWS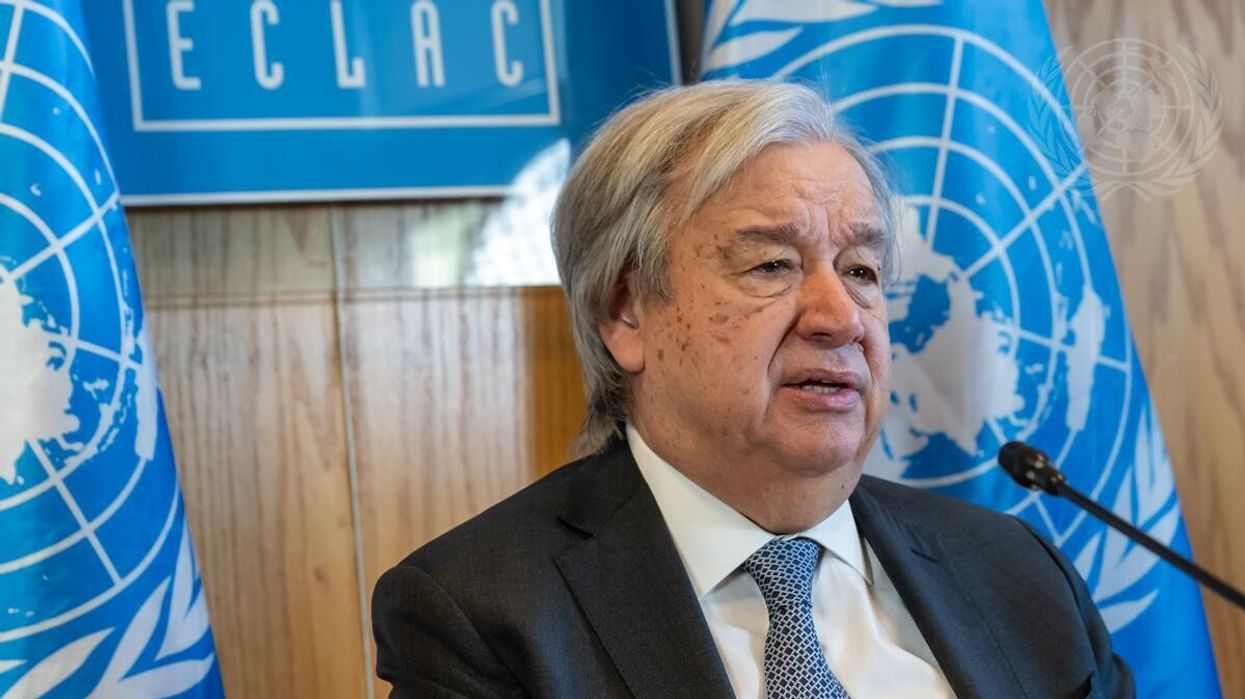 "Facing a severe risk of collapse of the humanitarian system in Gaza, I urge the council to help avert a humanitarian catastrophe and appeal for a humanitarian cease-fire to be declared."
With over 16,000 Palestinians dead just two months into Israel's war on the Gaza Strip, United Nations Secretary-General António Guterres on Wednesday demanded immediate action by the U.N. Security Council.
For the first time since becoming secretary-general nearly seven years ago, Guterres invoked Article 99, a rarely used section of the U.N. Charter empowering him to bring to the attention of the council "any matter which in his opinion may threaten the maintenance of international peace and security."
U.N. spokesperson Stéphane Dujarric said that Guterres was invoking Article 99 "given the scale of the loss of human life in Gaza and Israel, in such a short amount of time."
"I think it's arguably the most important invocation," Dujarric told reporters at U.N. headquarters, "in my opinion, the most powerful tool that he has."
"The international community has a responsibility to use all its influence to prevent further escalation and end this crisis."
Guterres wrote to José Javier De la Gasca Lopez Domínguez, the Ecuadorian president of the Security Council, that "more than eight weeks of hostilities in Gaza and Israel have created appalling human suffering, physical destruction and collective trauma across Israel and the occupied Palestinian territory."
The U.N. chief reaffirmed his condemnation of the October 7 Hamas-led attack on Israel—in which around 1,200 people were killed and over 200 others were captured—that led to the war. He called accounts of sexual violence "appalling" and stressed that the remaining hostages "must be immediately and unconditionally released."
He also emphasized that "civilians throughout Gaza face grave danger," with the Israeli airstrikes and raids damaging more than half of all homes and displacing about 80% of the 2.3 million residents. Over a million of them have sought shelter at U.N. facilities, "creating overcrowded, undignified, and unhygienic conditions," while others "find themselves on the street."
"The healthcare system in Gaza is collapsing," he noted, pointing out that only 14 of 36 hospitals are operating at all. "I expect public order to completely break down soon due to the desperate conditions, rendering even limited humanitarian assistance impossible. An even worse situation could unfold, including epidemic diseases and increased pressure for mass displacement into neighboring countries."
Already, conditions in Gaza are making "it impossible for meaningful humanitarian operations to be conducted," Guterres added. "The capacity of the United Nations and its humanitarian partners has been decimated by supply shortages, lack of fuel, interrupted communications, and growing insecurity."
"The situation is fast deteriorating into a catastrophe with potentially irreversible implications for Palestinians as a whole and for peace and security in the region. Such an outcome must be avoided at all cost," the U.N. leader warned. "The international community has a responsibility to use all its influence to prevent further escalation and end this crisis."
"I urge the members of the Security Council to press to avert a humanitarian catastrophe," he wrote. "I reiterate my appeal for a humanitarian cease-fire to be declared. This is urgent. The civilian population must be spared from greater harm."
The United States—a supporter of Israel's war and one of the U.N. Security Council's five permanent members—vetoed a mid-October resolution condemning violence against civilians in Israel and Gaza and urging "humanitarian pauses" for aid delivery.
Roughly a month later, the Security Council approved a Gaza resolution that calls on all parties to abide by their obligations under international law and advocates for "urgent and extended humanitarian pauses and corridors."
Dr. Christos Christou, international president of Médecins Sans Frontières, or Doctors Without Borders, said at the time that "the unacceptably jumbled and sluggish process finally led to the adoption of a text that does not come close to reflecting the severity of the humanitarian catastrophe in Gaza."
News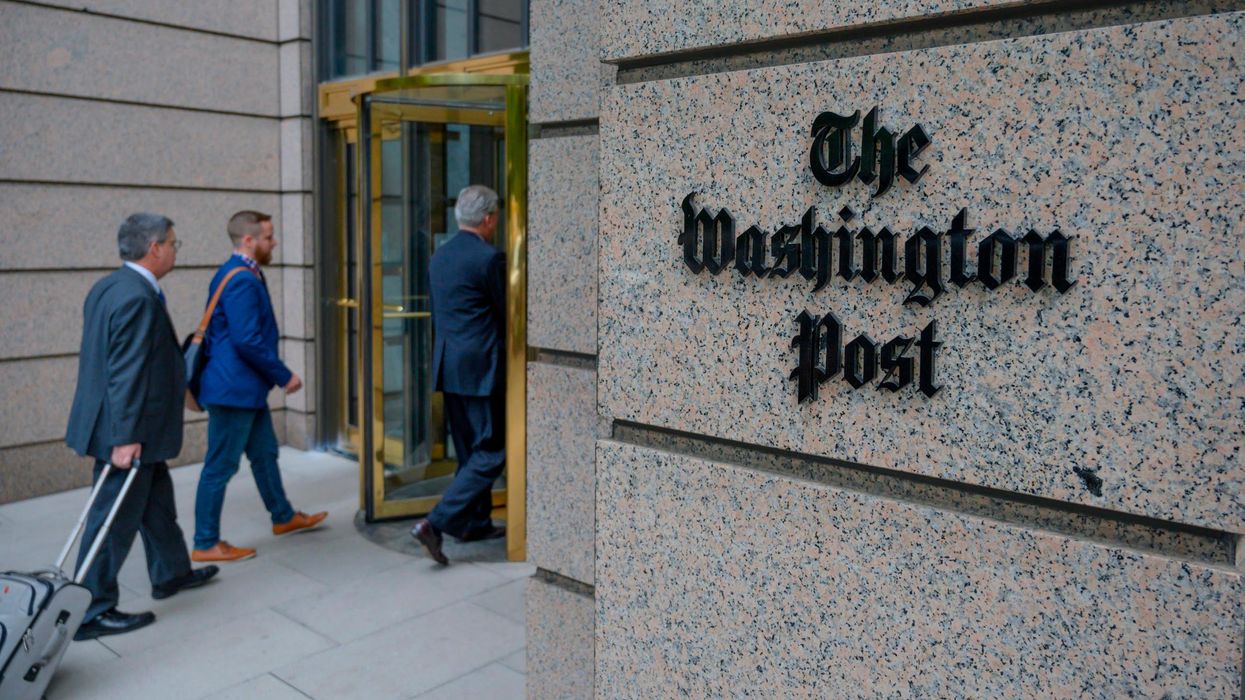 "We're worth more than what they're offering," said the Washington Post News Guild.
More than 700 unionized staffers of The Washington Post made a request of readers on Wednesday: For 24 hours starting on Thursday, December 7, they said, "please do not engage with any Washington Post content"—including reading the venerated newspaper's print and online editions, listening to podcasts, watching videos, or filling out the crossword puzzle.
The journalists and staff members are staging a one-day work stoppage to protest extensive staffing cuts in the newsroom over the past year and management's refusal to "bargain in good faith" and offer a fair contract to members of the Washington Post News Guild.
"For 18 months, members of our union, the Post Guild, have sought to negotiate a fairer contract for us all," wrote the union to readers. "But management has refused to bargain in good faith and repeatedly—and illegally—shut down negotiations over key issues, such as pay equity, raises that keep pace with inflation and our competitors, remote work policies, mental health supports, and a buyout package that seeks to reduce our workforce by 10%."
"That's why, on December 7, Washington Post workers are going on strike for 24 hours," the workers said.
On social media, the union detailed its demands and contrasted them with management's offers in the most recent negotiations.
The Post Guild asked for raises of 4% annually for three years to help staffers support themselves and their families amid inflation and the rising cost of living; management offered just 2.25% in the first year and 2% in the second and third year of the contract.
The newspaper—owned by Amazon founder Jeff Bezos, currently the third-richest person in the world with a net worth of $167.8 billion—also said it would provide "no mental health[care] guarantees" and that it has "absolute power to demand full-time return to the office at any time." The union had called for a continuation of the current hybrid working arrangement with staffers permitted to work from anywhere for four weeks out of the year.
"We're worth more than what they're offering," said the Post Guild.
The union has also voiced objections to repeated staffing cuts at the Post this year. The company has laid off nearly 40 people in 2023, said the Post Guild, as well as offering "voluntary" buyouts to 240 employees.

"Nowthe Post has threatened that if they don't get enough people to leave, more layoffs will be next," said the union in another message to readers in which members asked the public to write to the newspaper management and tell executives they support "its workers in our fight to keep our jobs and earn a living wage."
The Post currently aims to shrink its workforce by about 10%, with about 940 journalists in the newsroom.

"That means fewer Post employees making the critical journalism that keeps our communities informed and holds our public officials accountable. Democracy Dies in Darkness, right?" said the unionized workers, quoting the company's slogan that was adopted in 2017.
In a video posted on social media, some of the Guild's 700 dues-paying members—who work in editorial, advertising, and non-newsroom departments—shared how they are continuously covering a tumultuous time in U.S. history, from the January 6 insurrection, to the Covid-19 pandemic, to the climate crisis.
"I'm worth a fair and transparent pay process," said publicist Kathleen Floyd.
"I'm worth job protections that value my years of service," added health and medicine reporter Lenny Bernstein.
Nearly 750 Post workers are expected to join the walkout on Thursday, Reutersreported.
"Taking this historic action is not a decision we came to lightly. We take seriously the impact it will have on the people, issues and communities we cover," said the Guild in its letter to readers. "ThePost cannot stay competitive, retain the best talent, or produce the kind of elite journalism you rely on without giving its staff a fair deal."

News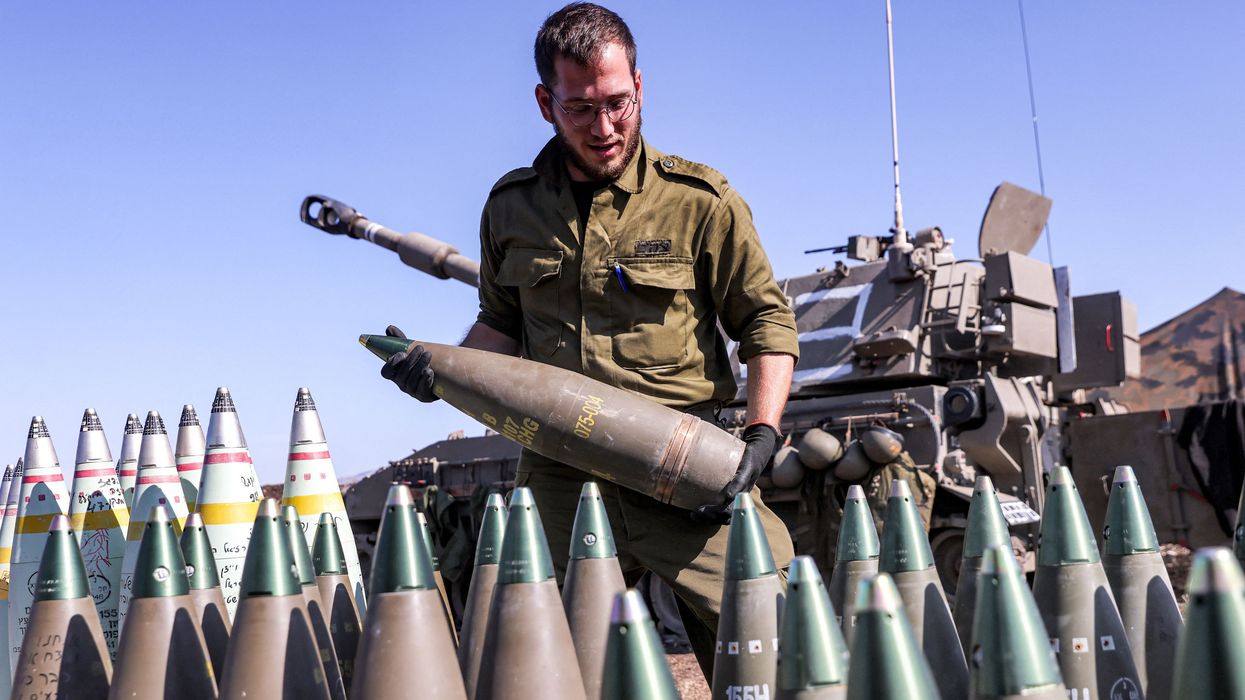 The senators—who are seeking improved oversight—sounded the alarm on the "staggering number of civilian deaths" caused by Israeli bombing with U.S.-supplied ordnance.
As the number of Gazans killed, maimed, or left missing by Israeli bombs and bullets—many of them manufactured in the United States— tops 60,000, a group of U.S. senators on Tuesday urged President Joe Biden to boost oversight of how American arms are used against Palestinian civilians.
Noting that Israel's response to the Hamas-led attacks of October 7 "has killed over 15,000 Palestinians in Gaza, the vast majority of whom are civilians," Sens. Elizabeth Warren (D-Mass.), Jeff Merkley (D-Ore.), Bernie Sanders (I-Vt.), Tim Kaine (D-Va.), and Martin Heinrich (D-N.M.) asked the White House for "information on the accountability and oversight measures that ensure any use of U.S. weapons is in accordance with U.S. policy and international law."
"U.S. allies and human rights groups have argued many of these deaths were preventable," the senators wrote in their letter. "In its campaign, Israel has also repeatedly targeted areas it previously designated as 'safe zones,' after telling Palestinians to move to these locations for safety."
"[Israel Defense Forces] airstrikes have also hit the densely populated Jabalia refugee camp multiple times," the lawmakers noted. "The first strike killed 'more than 100 people' and injured 'hundreds' more. The second strike left dozens wounded and rescuers said those killed included 'whole families'... Other strikes and operations have targeted hospitals."
A growing number of legal, human rights, and other experts have called Israel's war on Gaza a genocide.
The senators' letter continues:
While these strikes were aimed at Hamas, we have concerns that strikes on civilian infrastructure have not been proportional, particularly given the predictable harm to civilians. The United Nations Secretary-General António Guterres has said these strikes are 'clear violations of international humanitarian law.' Even Israeli Prime Minister Benjamin Netanyahu has admitted that his government's efforts to minimize civilian casualties to date are 'not successful.'
The letter singles out 155mm artillery shells, unguided explosive rounds with a "kill radius" of about 50 meters, with shrapnel able to kill and wound people hundreds of meters away.
"The IDF requires its ground forces to stay 250 meters away to protect its own forces," the letter states. "The IDF has previously used these shells to 'hit populated areas including neighborhoods, hospitals, schools, shelters, and safe zones,' causing a staggering number of civilian deaths."
"Over 30 U.S.-based civil society organizations warned against providing Israel 155mm shells in an open letter to [U.S. Defense Secretary Lloyd] Austin calling the shells 'inherently indiscriminate' and 'a grave risk to civilians,'" the lawmakers added.
Claiming that "civilian harm prevention is a cornerstone of American foreign policy"—a curious assertion given that the United States has killed more foreign civilians by far than any other armed force on the planet since the end of World War II—the senators argued that "we must ensure accountability for the use of U.S. weapons we provided to our ally."
"As you have acknowledged, Israel's military campaign has included 'indiscriminate bombing,'" they wrote. "Your administration must ensure that existing guidance and standards are being used to evaluate the reports of Israel using U.S. weapons in attacks that harm civilians in order to more rigorously protect civilian safety during Israel's operations in Gaza."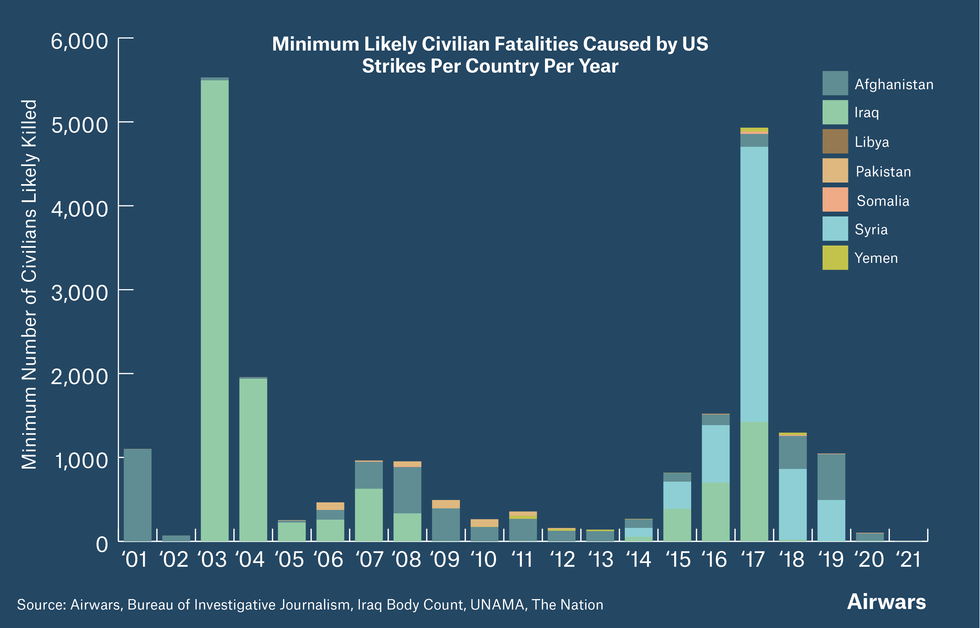 (Source: Airwars)
To that end, the senators ask Biden to answer 13 questions, including:
Are U.S. officials aware of the IDF's current policy on preventing civilian harm?
What insights does the U.S. government have into how the Israeli military assesses issues of proportionality?
What systems does the Israeli government have in place to investigate allegations of civilian harm?
Does the U.S. Defense Department or State Department plan to provide Israel with guidance on how 155mm shells should be
used when civilians are nearby?
Are you aware of any requests for inspector general reviews or audits of U.S. military assistance provided to Israel?
The senators' letter came ahead of Wednesday's procedural vote on whether to begin debating a $106 billion "national security" spending package requested by Biden, which includes more than $10 billion in additional U.S. military aid to Israel atop the nearly $4 billion it receives each year from Washington.
On Tuesday, Sanders—who has angered progressives by failing to demand a Gaza cease-fire—said he opposes sending billions of dollars in unconditional U.S. armed aid to the "right-wing, extremist" Israeli government led by Prime Minister Benjamin Netanyahu.

"Israel must dramatically change its approach to minimize civilian harm," he said, "and lay out a wider political process that can secure lasting peace."
News