For Immediate Release
Contact:
Barry Robinson, Lawyer | Ecojustice 403.705.0202 x302 
Chris Genovali, Executive Director | Raincoast Conservation Foundation 250.655.1229 
Paul Paquet, Senior Scientist | Raincoast Conservation Foundation 250.655.1229
Supreme Court of Canada Asked to Weigh In on Future of Environmental Assessment Law
 Troubling precedent in Enbridge case stopped pipeline, but may shut door to legal challenges of other projects, groups say
CALGARY
Environmental groups are asking Canada's highest court to overturn a legal precedent that restricts the public's ability to challenge flawed environmental assessments.
In June, the Federal Court of Appeal quashed the approval of Enbridge's Northern Gateway Pipeline, which would have shipped diluted bitumen from Alberta's tar sands through the Great Bear Rainforest to the British Columbia's rugged northern coast. While the ruling was feted as a major success, particularly for First Nations communities who fought long and hard to oppose this project, it failed to address fundamental concerns about Canada's environmental assessment process.
"The Court held that reviewing the legality of environmental assessment reports is outside its jurisdiction," said Barry Robinson, Ecojustice lawyer. "However, we know all too well that environmental assessment panels make mistakes. The Court has put a legal decision into the hands of the politicians."
Ecojustice lawyers file for leave to Supreme Court of Canada
Ecojustice lawyers, acting on behalf of Raincoast Conservation Foundation, have filed an application to bring this matter before the Supreme Court of Canada.
The courts -- not cabinet -- have a crucial role in determining whether an environmental assessment report meets its legal requirements, Robinson said.
"Environmental assessment panels are required, by law, to conduct a meaningful review of the long-term social, cultural, and environmental health impacts of major pipeline projects," Robinson said. "When they fail to do so, as was the case in Enbridge and the Kinder Morgan project, those panel reports must be reviewable by the courts."
In the Enbridge decision, the Federal Court of Appeal abruptly dismissed all arguments based on the Canadian Environmental Assessment Act, 2012, and declined to rule on whether the review panel had considered the project's environmental impacts on humpback whales and other at-risk species; whether it had appropriately balanced the project's benefits and impacts; and whether the panel ignored evidence that spilled bitumen would sink in the marine environment.
Days after the Enbridge decision was released, Kinder Morgan brought a motion to dismiss a lawsuit Ecojustice lawyers filed on behalf of its clients over the National Energy Board's flawed final report on the Trans Mountain pipeline project. And earlier this month, the Federal Court of Appeal relied on the Northern Gateway decision to deny an application by the Tsleil-Waututh Nation challenging certain decisions of the NEB with respect to the Trans Mountain project.
"With its decision, the Federal Court of Appeal has made it that much harder for concerned citizens and public interest groups to defend our communities from projects that put entire ecosystems and cultures at risk," said Chris Genovali, Executive Director of Raincoast Conservation Foundation. "When a review panel makes a bad call, which often seems to be the case, where else but the courts are we to turn to ensure those wrongs are made right?"
Ecojustice is a Canadian charity that goes to court to enforce and strengthen Canada's environmental laws on behalf of people and the planet.
Raincoast Conservation Foundation is a team of conservationists and scientists empowered by research to protect the lands, waters and wildlife of coastal British Columbia. Ecojustice lawyers represented Raincoast during the Enbridge Northern Gateway pipeline review process, and during the consolidated judicial review of the project last fall.
As Canada's only national environmental law charity, Ecojustice is building the case for a better earth.
LATEST NEWS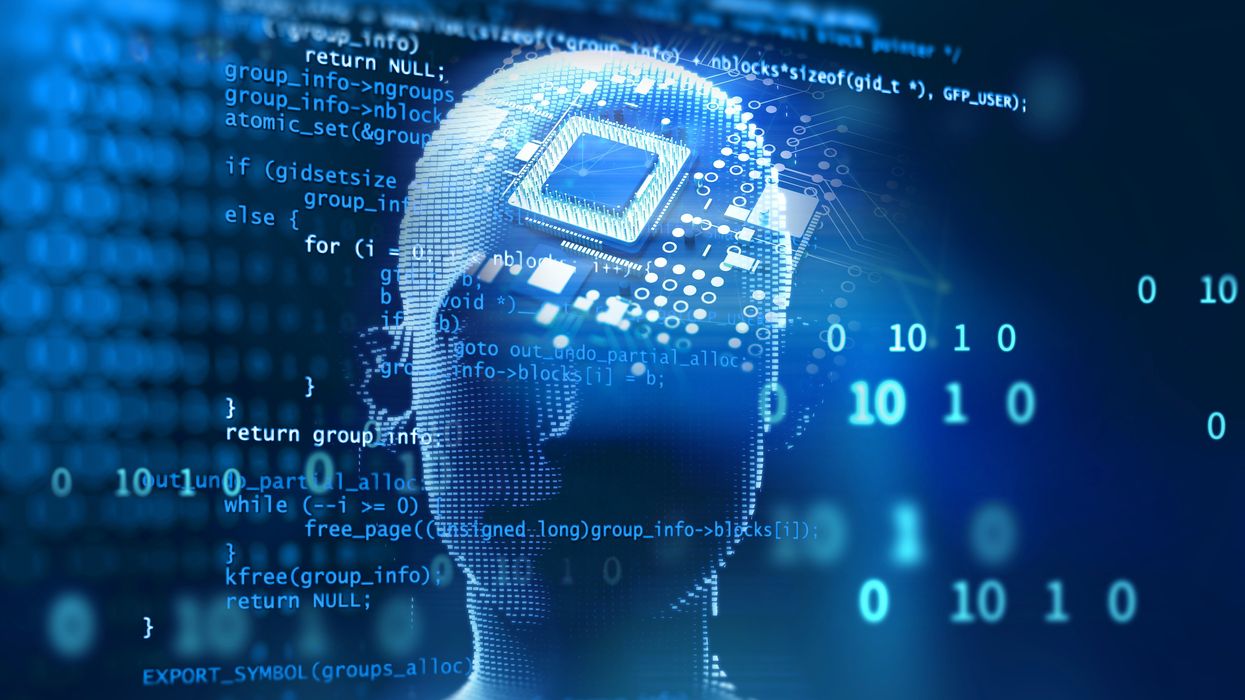 "Lawmakers and regulators must step up and confront this threat before it's too late," the report's author warns.
Tech companies are creating and deploying artificial intelligence systems "that deceptively mimic human behavior to aggressively sell their products and services, dispense dubious medical and mental health advice, and trap people in psychologically dependent, potentially toxic relationships with machines," according to a report published Tuesday by Public Citizen.
The report—entitled Chatbots Are Not People: Designed-In Dangers of Human-Like AI Systems—asserts that "conversational artificial intelligence (AI) is among the most striking technologies to emerge from the generative AI boom kicked off by the release of OpenAI's ChatGPT. It also has the potential to be among the most dangerous."
"The subtle and not-so-subtle design choices made by the businesses behind these technologies have produced chatbots that engage well enough in fluid, spontaneous back-and-forth conversations to pose as people and to deceptively present themselves as possessing uniquely human qualities they in fact lack," the publication warns.
The report continues:
Deceptive anthropomorphic design elements... are fooling people into falsely believing AI systems possess consciousness, understanding, and sentience. These features range from AI using first-person pronouns, such as "I" and "me," to expressions of emotion and opinion, to human-like avatars with faces, limbs, and bodies. Even worse, AI can be combined with emerging and frequently undisclosed technologies—such as facial and emotional recognition software—to hypercharge its manipulative and commercial capabilities.
This, the publication says, is happening "with little or no testing, oversight, and accountability—including in places no one expects them, like the drive-thru at fast food restaurants, sometimes without any disclosure to customers."
The report contains a series of policy recommendations including:
Banning counterfeit humans in commercial transactions, both online and offline;
Restricting and regulating deceptive anthropomorphizing techniques;
Banning anthropomorphic AI from marketing to, targeting, or collecting data on kids;
Banning AI from exploiting psychological vulnerabilities and data on users;
Special scrutiny and testing for all health-related AI systems—especially those intended for use by vulnerable people; and
Severe penalties for lawbreakers, including banning them from developing and deploying AI systems.
"The tech sector is recklessly rolling out AI systems masquerading as people that can hijack our attention, exploit our trust, and manipulate our emotions," Public Citizen researcher and report author Rick Claypool said in a statement. "Already Big Businesses and bad actors can't resist using these fake humans to manipulate consumers."
"Lawmakers and regulators must step up and confront this threat before it's too late," he added.
In July, the Biden administration secured voluntary risk management commitments from seven leading AI companies, a move that was welcomed by experts—who also urged lawmakers and regulators to take further action.

A report on the dangers of AI published earlier this year by Claypool and tech accountability advocate Cheyenne Hunt urged a pause in the development of generative artificial intelligence systems "until meaningful government safeguards are in place to protect the public."
News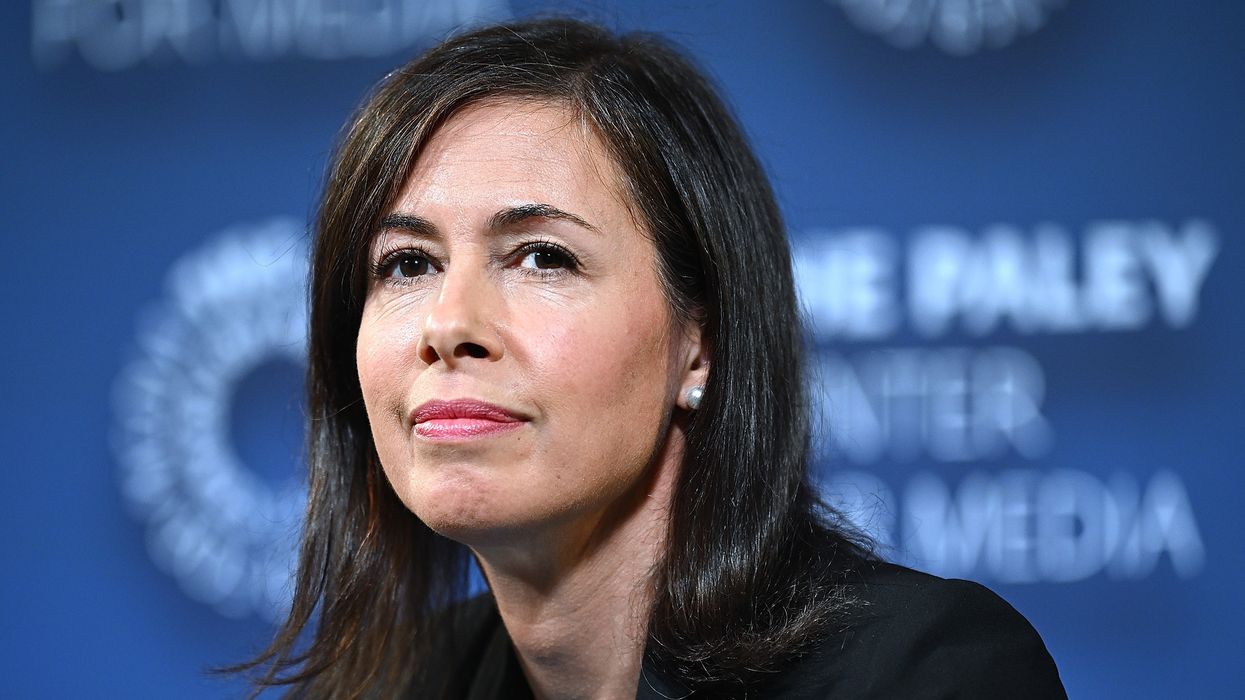 "To allow a handful of monopoly-aspiring gatekeepers to control access to the internet is a direct threat to our democracy," said Michael Copps, a Common Cause special adviser and former FCC commissioner.
Open internet advocates across the United States celebrated on Tuesday as Federal Communications Commission Chair Jessica Rosenworcel announced her highly anticipated proposal to reestablish FCC oversight of broadband and restore net neutrality rules.
"We thank the FCC for moving swiftly to begin the process of reinstating net neutrality regulations," said ACLU senior policy counsel Jenna Leventoff. "The internet is our nation's primary marketplace of ideas—and it's critical that access to that marketplace is not controlled by the profit-seeking whims of powerful telecommunications giants."
Rosenworcel—appointed to lead the commission by President Joe Biden—discussed the history of net neutrality and her new plan to treat broadband as a public utility in a speech at the National Press Club in Washington, D.C., which came on the heels of the U.S. Senate's recent confirmation of Anna Gomez to a long-vacant FCC seat.
Back in 2005, "the agency made clear that when it came to net neutrality, consumers should expect that their broadband providers would not block, throttle, or engage in paid prioritization of lawful internet traffic," she recalled. "In other words, your broadband provider had no business cutting off access to websites, slowing down internet services, and censoring online speech."
"Giant corporations and their lobbyists... will try every trick to block or delay the agency from restoring net neutrality."
After a decade of policymaking and litigation, net neutrality rules were finalized in 2015. However, a few years later—under former FCC Chair Ajit Pai, an appointee of ex-President Donald Trump—the commission caved to industry pressure and repealed them.
"The public backlash was overwhelming. People lit up our phone lines, clogged our email inboxes, and jammed our online comment system to express their disapproval," noted Rosenworcel, who was a commissioner at the time and opposed the repeal. "So today we begin a process to make this right."
The chair is proposing to reclassify broadband under Title II of the Communications Act, which "is the part of the law that gives the FCC clear authority to serve as a watchdog over the communications marketplace and look out for the public interest," she explained. "Title II took on special importance in the net neutrality debate because the courts have ruled that the FCC has clear authority to enforce open internet policies if broadband internet is classified as a Title II service."
"On issue after issue, reclassifying broadband as a Title II service would help the FCC serve the public interest more efficiently and effectively," she pointed out, detailing how it relates to public safety, national security, cybersecurity, network resilience and reliability, privacy, broadband deployment, and robotexts.
Rosenworcel intends to release the full text of the proposal on Thursday and hold a vote regarding whether to kick off rulemaking on October 19. While Brendan Carr, one of the two Republican commissioners,
signaled
his opposition to the Title II approach on Tuesday, Gomez's confirmation earlier this month gives Democrats a 3-2 majority at the FCC.
"Giant corporations and their lobbyists blocked President Biden from filling the final FCC seat for more than two years, and they will try every trick to block or delay the agency from restoring net neutrality now," Demand Progress communications director Maria Langholz warned Tuesday. "The commission must remain resolute and fully restore free and open internet protections to ensure broadband service providers like Comcast and Verizon treat all content equally."
"Americans' internet experience should not be at the whims of corporate executives whose primary concerns are the pockets of their stakeholders and the corporations' bottom line," she added, also applauding the chair.
Free Press co-CEO Jessica J. González similarly praised Rosenworcel and stressed that "without Title II, broadband users are left vulnerable to discrimination, content throttling, dwindling competition, extortionate and monopolistic prices, billing fraud, and other shady behavior."
"As this proceeding gets under way, we will hear all manner of lies from the lobbyists and lawyers representing big phone and cable companies," she predicted. "They'll say anything and everything to avoid being held accountable. But broadband providers and their spin doctors are deeply out of touch with people across the political spectrum, who are fed up with high prices and unreliable services. These people demand a referee on the field to call fouls and issue penalties when broadband companies are being unfair."
Like Rosenworcel, in her Tuesday speech, González also highlighted that "one thing we learned from the Covid-19 pandemic is that broadband is essential infrastructure—it enables us to access education, employment, healthcare, and more."
That "more" includes civic engagement, as leaders at Common Cause noted Tuesday. Ishan Mehta, who directs the group's Media and Democracy Program, said that "the internet has fundamentally changed how people are civically engaged and is critical to participating in society today. It is the primary communications platform, a virtual public square, and has been a powerful organizing tool, allowing social justice movements to gain momentum and widespread support."
After the Trump-era repeal, Mehta explained, "we saw broadband providers throttle popular video streaming services, degrade video quality, forcing customers to pay higher prices for improved quality, offer service plans that favor their own services over competitors, and make hollow, voluntary, and unenforceable promises not to disconnect their customers during the pandemic."
Given how broadband providers have behaved, Michael Copps, a Common Cause special adviser and former FCC commissioner, said that "to allow a handful of monopoly-aspiring gatekeepers to control access to the internet is a direct threat to our democracy."
Rosenworcel's speech came a day after U.S. Sens. Ed Markey (D-Mass.) and Ron Wyden (D-Ore.) led over two dozen of their colleagues in sending a letter calling for the restoration of net neutrality protections. The pair said in a statement Tuesday that "broadband is not a luxury. It is an essential utility and it is imperative that the FCC's authority reflects the necessary nature of the internet in Americans' lives today."
"We need net neutrality so that small businesses are not shoved into online slow lanes, so that powerful social media companies cannot stifle competition, and so that users can always freely speak their minds on social media and advocate for the issues that are most important to them," they said. "We applaud Chairwoman Rosenworcel for her leadership and look forward to working with the FCC to ensure a just broadband future for everyone."
News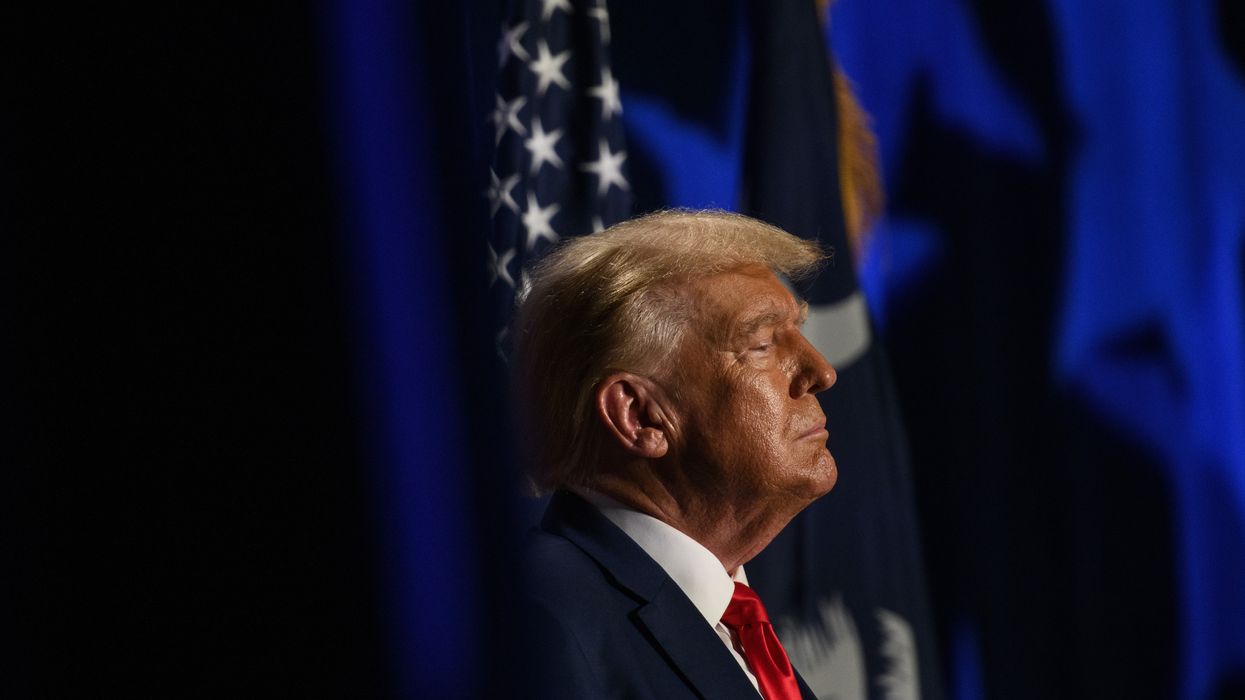 The judge in the case wrote that the Trump Organization's deceptive business practices were something out of "a fantasy world, not the real world."
This is a breaking story... Please check back for possible updates.

A U.S. federal judge on Tuesday ruled that former President Donald Trump—the twice-impeached GOP presidential front-runner facing 91 federal and state criminal charges in four separate cases—committed fraud over years while building his real estate businesses.
The Associated Pressreports Judge Arthur Engoron of the New York Supreme Court's 1st Judicial District ruled in a civil suit that Trump, his company—the Trump Organization—and other defendants including his sons Eric Trump and Donald Trump Jr. and longtime chief financial officer Allen Weisselberg, lied to banks, insurers, and others by massively exaggerating the value of his assets and net worth in documents used to secure deals and financing.
In his ruling—which comes days before the commencement of a non-jury trial—Engoron ordered the revocation of Trump's New York business licenses, a move that will likely make it impossible for the Trump Organization to do business in the state. Engoron also said he would mandate an independent monitor to oversee Trump Organization operations.
The judge also ordered the defendants to propose up to three potential independent receivers to manage the dissolution of the canceled limited liability companies within 10 days.

"In defendants' world: Rent-regulated apartments are worth the same as unregulated apartments; restricted land is worth the same as unrestricted land; restrictions can evaporate into thin air; a disclaimer by one party casting responsibility on another party exonerates the other party's lies," wrote Engoron. "That is a fantasy world, not the real world."
Engoron sanctioned five of Trump's lawyers, including Christopher Kise, who represents the former president in the federal case over his alleged illegal retention and mishandling of classified documents. The attorneys must each pay $7,500.
Kise previously said Trump's fraudulent valuations were a sign of his "investment genius."

Democratic New York Attorney General Letitia James, who brought the civil suit, says the former president at times overvalued his assets by up to $2.2 billion.
According toThe New York Times:
Ms. James started investigating Mr. Trump in March 2019 and filed a lawsuit against him last September, accusing him of "staggering" fraud in representing the value of his apartment buildings, hotels, and golf clubs, among other assets. Her filings have accused Mr. Trump of using simple, duplicitous tricks to multiply the value of his signature properties, from Trump Tower to Mar-a-Lago.
James' lawsuit is seeking a fine of around $250 million and a ban on Trump family members leading the Trump Organization. Trump denies any wrongdoing and accuses James of politically motivated persecution.
News
Independent, nonprofit journalism needs your help.
Please Pitch In
Today!