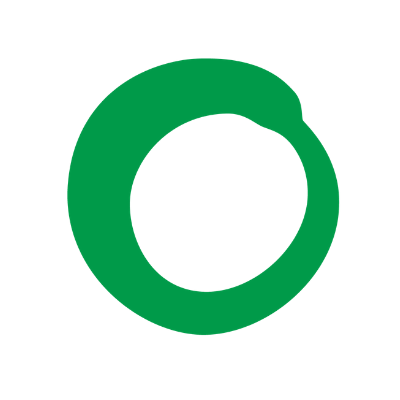 Groups Take Climate Fight to Oil Barons' Doorstep
People's Climate Movement confronts American Petroleum Institute during National Day of Action
WASHINGTON
Today members of student, labor, justice, faith, and environmental groups participated in a 'die-in' and street theatre outside the American Petroleum Institute to lend urgency to the fight for a clean energy economy. Citizens assembled in front of API headquarters to show API employees the human cost of Big Oil's corporate influence over key global agreements on climate and the economy such as the Trans-Pacific Partnership and this December's Paris Climate Summit.
This event, in coordination with a 175-plus-city National Day of Action on Climate in over 40 states, built on the momentum of the New York People's Climate March that drew 400,000 students, union members, people of faith, moms, immigrants, and environmentalists to demand bold and urgent action on climate change. After the protest, participants joined together with artists and musicians at Freedom Plaza to celebrate the voices and successes of local activists and the leaders who champion worker rights and environmental justice.
Active groups included: 1199SEIU United Healthcare Workers East - Maryland/DC Division, Interfaith Power & Light (DC.MD.NoVA), We are CASA, Moms Clean Air Force, Chesapeake Climate Action Network, Energy Action Coalition, SustainUS, Fossil Free AU, 350 DC, Friends of the Earth, Sierra Club, Greenpeace, and more.
Representatives of the event made the following comments:
"Climate change public health impacts fall disproportionately on Maryland's communities of color and poorest communities--where you live shouldn't determine if you live," said Lisa Brown, executive vice president of 1199SEIU United Healthcare Workers East - Maryland/DC. "Dirty air adds stress to heart and lungs and can lead to asthma, bronchitis, emphysema, and health complications. We call on our leaders in the global trade and international climate negotiations to solve this public health crisis with cleaner air while creating good paying clean energy jobs."
Anthony Torres, campus organizer with Fossil Free AU and COP21 youth delegate for SustainUS, said "This isn't just about carbon, it's about justice. Institutions, like API, have profited off the destruction of ecosystems and communities across the world. We must divest from fossil fuels, transform our economies and our politics, and stand together on the streets to fight for a more just, inclusive, and sustainable future."
"Our religious traditions call us to take responsibility for the impact our choices are having on our neighbors," said Joelle Novey, director of Interfaith Power & Light (DC.MD.NoVA), which engages hundreds of congregations across the region in climate action. "We're speaking out on October 14th against those who are obscuring and ignoring the voices of those already suffering in our disrupted climate. This is an obscene injustice, and we cannot stand idly by."
"Moms want to see urgent nationwide efforts toward a clean energy economy, and equally urgent deliberations at the Paris Climate Summit. We need a no-holds-barred effort to assure a safe and healthy climate for our children -- for everyone's children," said Julie Hantman, DC field organizer for Moms Clean Air Force.
"As the oldest grassroots climate advocacy group laser-focused on clean energy solutions for DC, Maryland, and Virginia, we know how critical it is to take our voices to the streets and hold our elected officials accountable," said Shilpa Joshi of the Chesapeake Climate Action Network. "We will get loud today and for years to come to fight fossil fuel corporate interests to ensure accessible clean energy for all."
Stan Boyd of the Sierra Club, Maryland Chapter, said "Big Oil, represented by the American Petroleum Institute, and other big polluters are destroying our planet, contributing up climate change, and influencing trade deals to help pad their own pockets. We should embrace clean energy like wind and solar that can create millions of American jobs and bring about climate justice."
Lydia Avila, executive director of Energy Action Coalition, said "Last year, 50,000 young people participated in the Youth & Student Contingent of the People's Climate March -- the largest student and youth bloc in history. This year, even more students and youth across the country are mobilizing in their communities to show that they will not stand by quietly as decision makers ignore the crisis of our lifetime. Students and youth stand to bear the brunt of the climate crisis and demand bold action on climate change from our leaders."
Jenny Bock, economic justice campaigner at Friends of the Earth, said "Oil Barons like American Petroleum Institute spend millions to stall the progress of renewable energy, suppress climate justice and force everyday citizens to pay the price of their crimes. It's time for our political leaders to kick harmful corporate polluters out of global trade and our international climate negotiations."
Friends of the Earth fights for a more healthy and just world. Together we speak truth to power and expose those who endanger the health of people and the planet for corporate profit. We organize to build long-term political power and campaign to change the rules of our economic and political systems that create injustice and destroy nature.
(202) 783-7400
LATEST NEWS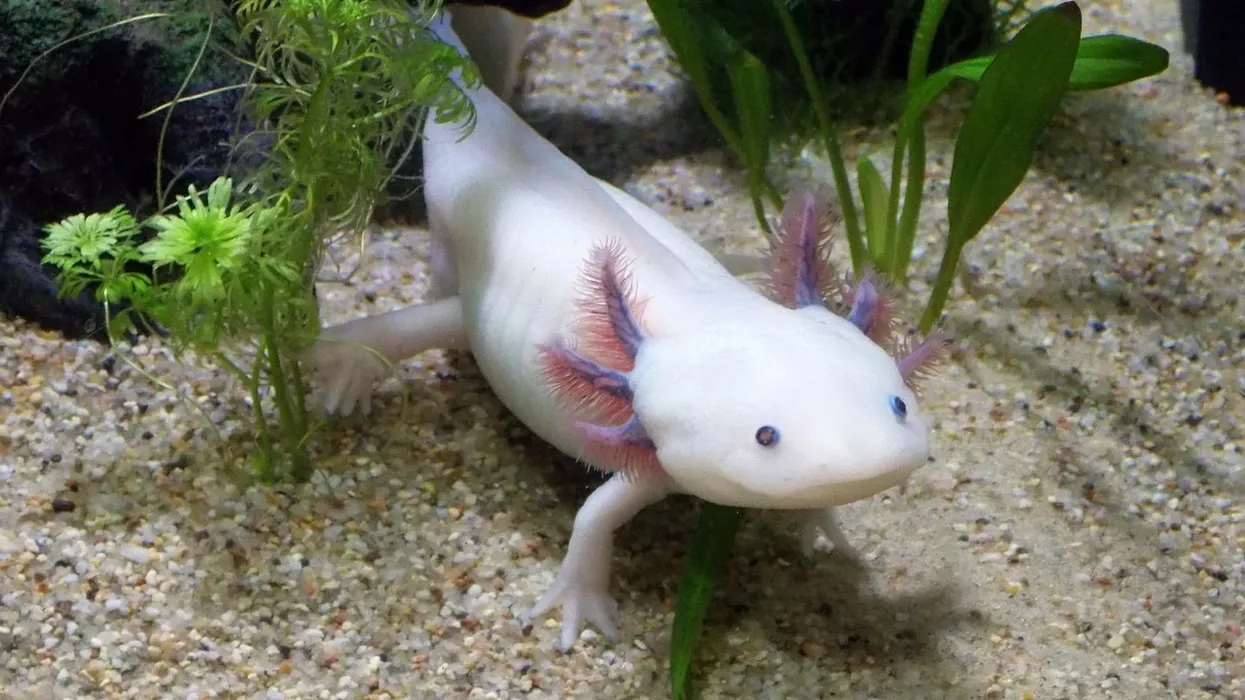 The Adoptaxolotl 2024 campaign invites donors to adopt a threatened salamander for around 600 pesos, or $35.
Ecologists in Mexico relaunched a campaign Thursday to protect the axolotl, an iconic Mexican underwater salamander threatened with extinction.
The Adoptaxolotl 2024 campaign invites donors to adopt a threatened salamander for around 600 pesos, or $35, The Associated Press reported. A virtual adoption comes with regular updates on the amphibian's well-being. Axolotl lovers can also buy one of the salamanders a dinner or purchase axolotl-themed t-shirts, bandannas, and mugs.
"The axolotl is at critical risk of extinction," Luis Zambrano González, who works at the Biology Institute of Mexico's National Autonomous University (UNAM), told the UNAM Gazette. "For this reason we need to understand its conservation as something that all of society is responsible for, to care for its habitat and develop strategies to allow people to relate more to these animals."
"Thanks to these surveys we realized that the amphibian is on the edge of extinction, and if we don't do something we will soon lose it in the wild."
There are 18 different species of axolotls in Mexico, and nearly all of them are considered critically endangered, according to AP. The salamander is famous for its unique appearance, as well as its ability to grow back severed limbs. Scientists believe that studying the axolotls' ability may help them to repair tissue damage or aid in cancer recovery, but they will have to work fast to uncover their secrets.
Zambrano told the UNAM Gazette that axolotl numbers had rapidly declined in surveys: from 6,000 per square kilometer in 1998 to 36 in 2014, a decline of 99.5% in less than two decades.
"Thanks to these surveys we realized that the amphibian is on the edge of extinction, and if we don't do something we will soon lose it in the wild," Zambrano said.
The campaign, which is organized by UNAM scientists, raised more than 450,000 pesos, or $26,300, last year to launch a captive breeding program and to restore habitat in the ancient canals of the southern Mexico City district of Xochimilco, according to AP.
The scientists said that the salamanders in Xochimilco were in danger because their habitat was menaced by urbanization, pollution, and invasive species, the UNAM Gazette reported.
"There is no more time for Xochimilco," Zambrano told AP.
So far, researchers have restored 40 floating islands and 5.5 kilometers of canal, created 36 biodiversity refuges, and installed 71 filters to improve water quality, the UNAM Gazette reported.
Axolotls are also susceptible to the chrytid fungus behind mass amphibian deaths worldwide, according to AP.
Scientists say more research is needed to truly know the extent of the damage to the axolotls' habitat and the risk to the all of the species.
Alejandro Calzada, who works for the Mexican government monitoring less popular species of axolotl, told AP that his team of nine is not able to monitor all the streams in Mexico City or the country as a whole.
"What I know is that we have to work urgently," Calzada said.
News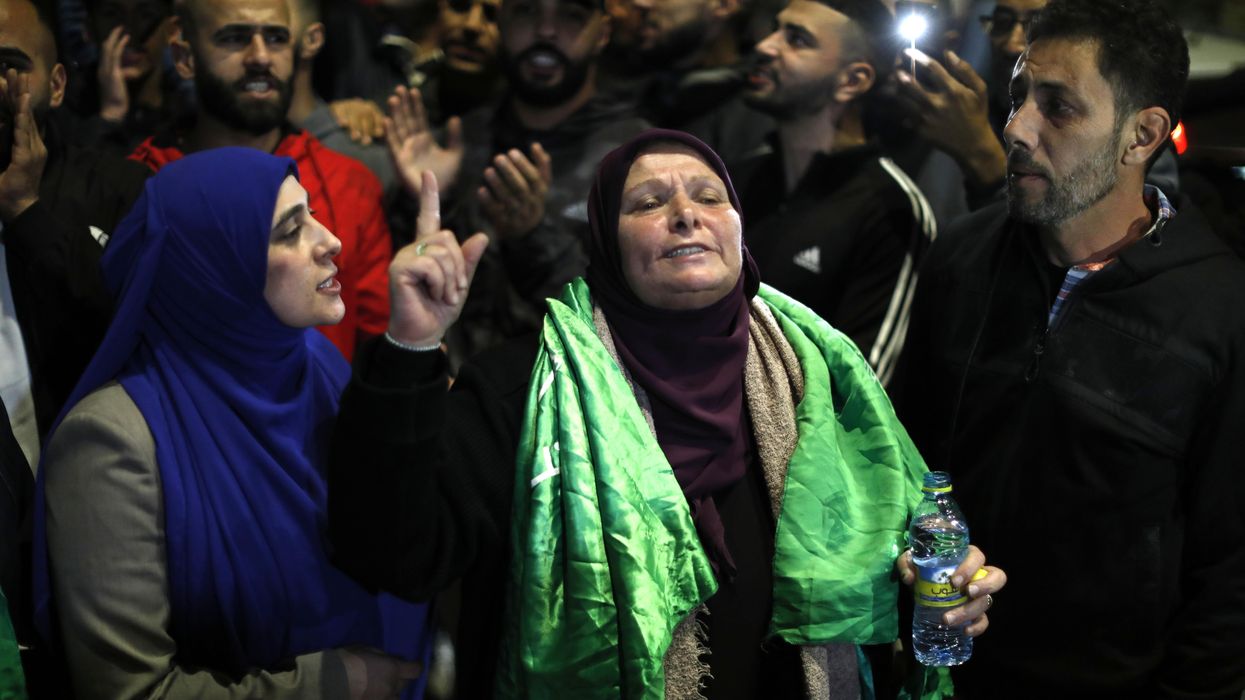 The exchange came on the first day of a Qatari-brokered four-day cease-fire that is slated to see at least 50 Israeli hostages exchanged for at least 150 Palestinian women and children held in Israel.
The first 24 Israeli hostages held by Hamas in Gaza were released Friday evening in exchange for 39 Palestinian women and children held in Israeli prisons.
The exchange came on the first day of a Qatari-brokered four-day cease-fire that is slated to see at least 50 Israeli hostages exchanged for at least 150 Palestinian women and children held in Israel. The office of Israeli Prime Minister Benjamin Netanyahu has said that the pause would be extended a day for every additional 10 hostages released.
"It's a sign of hope for Palestinians and Israelis that the cease-fire will continue and the killing will stop," Mohammed Khatib, who watched the release of the first Palestinian prisoners Friday, toldBBC News.
"I'm very happy of course, but I feel devastated by how that deal was reached… at the cost of our brothers' and sisters' lives in Gaza."
The pause in the fighting has also allowed much needed aid trucks to enter Gaza. The United Nations Office for the Coordination of Humanitarian Affairs (OCHA) said that 200 aid trucks were sent from Israel Friday, of which 137 were unloaded by the U.N. Relief and Works Agency for Palestinian Refugees in the Near East, U.N. Newsreported. It's the largest convey of aid to enter Gaza since Israel's bombardment began October 7.
"Hundreds of thousands of people were assisted with food, water, medical supplies and other essential humanitarian items," OCHA said.
Four trucks full of gas and 129,000 liters of fuel also arrived in Gaza Friday.
However, Hamas has reportedly delayed the release of more hostages Saturday because it says Israel is not allowing aid to enter northern Gaza, Al Jazeera reported. The group said Israel had also violated the terms of the cease-fire by shooting tear gas and live ammunition at people who attempted to return to their homes in northern Gaza and by flying surveillance drones high over Gaza Saturday.
Hamas took around 240 hostages—both Israelis and foreign nationals—into Gaza during its October 7 attack on Israel that also killed around 1,200 people. On Friday, the group released 13 Israelis, including an 85-year-old woman and children as young as 2, as well as 10 Thai nationals and one person from the Philippines, The Guardian reported.
"Each of them is an entire world," Netanyahu said in response to the first release. "But I emphasize… we are committed to returning all the hostages. This is one of the aims of the war and we are committed to achieving all the aims of the war."
The families of the Thai hostages celebrated their return.
"We are all very happy. Everybody is crying," Rungarun Wichangern, the brother of 33-year-old Vetoon Phoome who was released Friday, toldThe Guardian.
Phoome, who was working on a potato and pomegranate farm near Gaza when he was captured, was one of 30,000 Thai nationals working in the agricultural sector in Israel before the war, and one of around 5,000 employed at farms near Gaza. The Thai government said that 20 more Thai nationals were still being held in Gaza.
The one Philippines hostage released was 33-year-old Gelienor "Jimmy" Pacheco, who had been working as a carer in Gaza. Philippine President Ferdinand Marcos said on social media that he was "overjoyed" by Pacheco's release, and that he was safely at the Thai embassy in Israel.
"I salute the work of the Philippine Foreign Service in securing his release, and once again thank the State of Qatar for their invaluable assistance in making Jimmy's release possible," Marcos said.
Another Philippine woman, Noralyn Babadilla, remains missing.
Meanwhile, jubilant crowds turned out in the West Bank to welcome the first Palestinian prisoners released from Israeli custody, according to BBC News. The group included 24 women and 15 teenage boys. They had been arrested for offenses ranging from stone throwing to attempted murder. While some had been convicted, others were awaiting trial. Of a total of 300 Palestinian women and children marked by Israel for potential release, less than 25% have been convicted.
Israel holds around 8,000 Palestinians in its prisons, 3,000 of whom were detained since the October 7 attacks, Al Jazeera reported. Nearly every family in the West Bank has had a relative detained at one point, according to BBC News.
The NGO Palestinian Prisoners' Club said that Israel had told the families of released prisoners that they could be fined around 70,000 shekels ($18,740) for sharing sweets to celebrate their loved ones' return, speaking to reporters, or having guests over.
One of the Palestinian prisoners released was 24-year-old Marah Bakeer, who was 16 when she was arrested for allegedly attempting to stab an Israeli soldier, something she and her family deny. Israeli forces shot her in the arm and hand 12 times before her arrest.
"I'm very happy of course, but I feel devastated by how that deal was reached… at the cost of our brothers' and sisters' lives in Gaza," Bakeer said.
The Israeli attack on Gaza has killed more than 14,800 people, around 10,000 of them women and children. This means Israel has killed women and children at a rate that outstrips the deadliest conflicts of the 21st century, The New York Times reported Saturday. More than double the number of women and children have been killed in Gaza in nearly two months of fighting than have been reported killed in Ukraine in two years. Using women and children as a conservative stand-in for overall civilian deaths would mean more civilians have died during these two months than were killed by U.S. forces in the first year of the Iraq War, and nearly as many as the 12,400 estimated killed by the U.S. and its allies during nearly two decades of war in Afghanistan.
"It's beyond anything that I've seen in my career," Marc Garlasco, a former Pentagon senior intelligence analyst who now advises the Dutch organization PAX, told the Times, adding that, for a comparison, one may "have to go back to Vietnam, or the Second World War."
The bombardment has also destroyed or damaged more than 60,000 buildings, and some Gazans used the pause in the fighting to return to their homes and survey the damage.
"Our home is destroyed, nothing remains standing. And most of the ducks and chickens were eaten by hungry street dogs," one older woman toldAl Jazeera. "This is not a war; it is a genocide."
News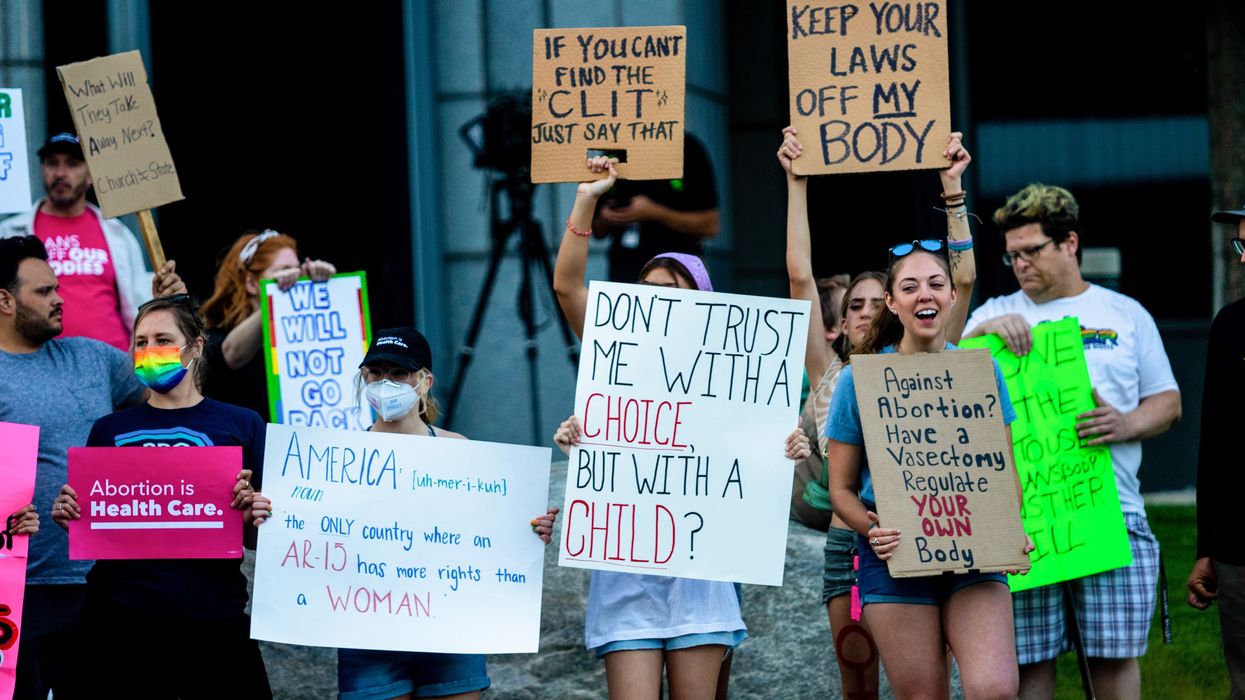 "Nevadans overwhelmingly support putting reproductive rights into our state constitution," said one abortion rights campaigner.
Abortion rights advocates said this week that they would appeal a decision by a Nevada judge to reject a 2024 ballot initiative to enshrine reproductive rights in the state constitution.
Carson City District Court Judge James Russell sided Tuesday with the Coalition for Parents and Children PAC, which last month filed a lawsuit claiming the ballot measure—which would guarantee the "fundamental right to reproductive freedom"—violates Nevada law by covering more than one subject. The petition mentions abortion, birth control, prenatal care, and post-partum care, which advocates note all fall under the umbrella of "reproductive freedom."
However, Russell said that "it is clear to me this is probably the clearest case I have seen that I think there is a violation of the single-subject rule."
"We are optimistic about the ballot initiative as a whole, and you know, we plan to appeal this."
Nevadans for Reproductive Freedom—a coalition including Planned Parenthood, NARAL Pro-Choice Nevada, and Indivisible Northern Nevada that filed the petition in September—disagreed with Russell's ruling and vowed to appeal to the Nevada Supreme Court.
"We are optimistic about the ballot initiative as a whole, and you know, we plan to appeal this," said Lindsey Harmon with Nevadans for Reproductive Freedom. "And we know that in fact, these are all a single subject."
"Nevadans overwhelmingly support putting reproductive rights into our state constitution, and voters should be aware that anti-abortion advocates still have plenty of state government allies who are willing to help them undermine reproductive freedom," Harmon asserted, adding that the coalition would not "let one judge's misguided ruling deter us."
Voters in seven states—most recently Ohio—have passed ballot measures protecting reproductive rights in the wake of the U.S. Supreme Court's cancellation of half a century of federal abortion rights in last year's Dobbs v. Jackson Women's Health Organization decision.
News