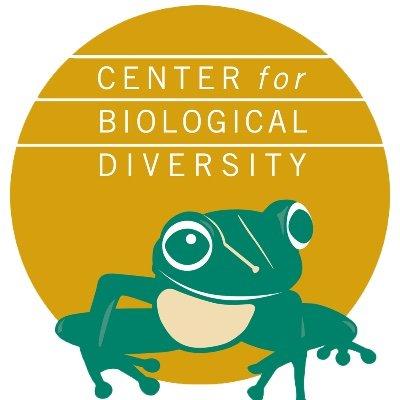 For Immediate Release
Contact:
Brett Hartl, (202) 817-8121
EPA Approves Dangerous Combination of 2,4-D and Glyphosate Pesticides
'Enlist Duo' Poses Immediate Danger to Monarch Butterfly, Indiana Bat and More Than 20 Other Endangered Species
WASHINGTON
Ignoring its legal duty to identify risks to endangered species, the Environmental Protection Agency today approved a new pesticide product -- Enlist Duo -- a novel combination of two of the most commonly used pesticides in the nation, 2,4-D and glyphosate. In expeditiously approving this combination of two known dangerous pesticides for use in the next generation of genetically modified corn and soybeans, the agency failed to consult with the U.S. Fish and Wildlife Service on the negative impacts of the new combination on endangered species, as required by the Endangered Species Act. According to comments submitted by the Center for Biological Diversity, more than 20 endangered species stand to be exposed to Enlist Duo at harmful levels.
"This was an unbelievably foolish decision -- Enlist Duo will harm dozens of endangered species, and is another nail in the coffin for the monarch butterfly," said Brett Hartl, endangered species policy director at the Center. "Once again the EPA has turned a blind eye to endangered species, clean water and human health in its apparently endless desire to placate multinational pesticide companies. At a minimum, the agency needs to restrict use of this new chemical cocktail around streams, endangered species habitats and our communities."
Despite the well-documented risks of pesticides to hundreds of imperiled species, for decades the EPA has "registered" pesticides for use in the United States without completing consultations with the Fish and Wildlife Service. For example, in 2004, the EPA re-registered 2,4-D despite concluding that endangered freshwater fish and invertebrates, birds, mammals and plants are put at risk by exposure to the chemical. Each year, over 30 million pounds of 2,4-D are used in the United States, and because the EPA refused to consult with Fish and Wildlife Service, endangered species continue to be subjected to unacceptable levels of harm from exposure to these chemicals.
"It's appalling that the EPA has refused to consult with the Fish and Wildlife Service for over a decade on the impacts of 2,4-D on endangered species, but can approve another, deadly formulation of this poison in just over two years," said Hartl. "To be clear, EPA's conclusions about the ecological risk of Enlist Duo on endangered species are not credible, because they do not have the expertise to assess the impacts of pesticides on wildlife."
Enlist Duo's other active ingredient -- glyphosate -- has never been reviewed by the Fish and Wildlife Service as required by the Endangered Species Act, and has not had a basic risk assessment since 1993. Since then, use of glyphosate -- commonly known as "Roundup" -- has skyrocketed from 10 million to over 250 million pounds per year. The ever-increasing use of Roundup has had a devastating impact on monarch butterflies, whose caterpillars are wholly dependent on milkweed, one of the primary targets of Roundup. Monarch butterflies have declined by more than 90 percent in under 20 years, the same period of time that glyphosate use has grown exponentially.
"The monarch butterfly's migration is one of America's most awe-inspiring natural phenomena, and the EPA is willing to throw it all away just to get one more pesticide product on the market -- it's shameful," said Hartl. "If we all work together, we can still save this beautiful butterfly for future generations. But the EPA's approval of Enlist Duo just added one more hurdle to its survival."
Monarch butterflies are known for their spectacular multigenerational migration each year from Mexico to Canada and back. Found throughout the United States during summer months, in winter most monarchs from east of the Rockies converge in the mountains of central Mexico, where they form tight clusters on just a few acres of trees. The population has declined from a recorded high of approximately 1 billion butterflies in the mid-1990s to only 35 million butterflies in the 2013-2014 winter, the lowest number ever recorded. In addition to herbicide use with genetically engineered crops, monarchs are also threatened by global climate change, drought and heat waves, other pesticides, urban sprawl and logging on their Mexican wintering grounds.
At the Center for Biological Diversity, we believe that the welfare of human beings is deeply linked to nature — to the existence in our world of a vast diversity of wild animals and plants. Because diversity has intrinsic value, and because its loss impoverishes society, we work to secure a future for all species, great and small, hovering on the brink of extinction. We do so through science, law and creative media, with a focus on protecting the lands, waters and climate that species need to survive.
(520) 623-5252
LATEST NEWS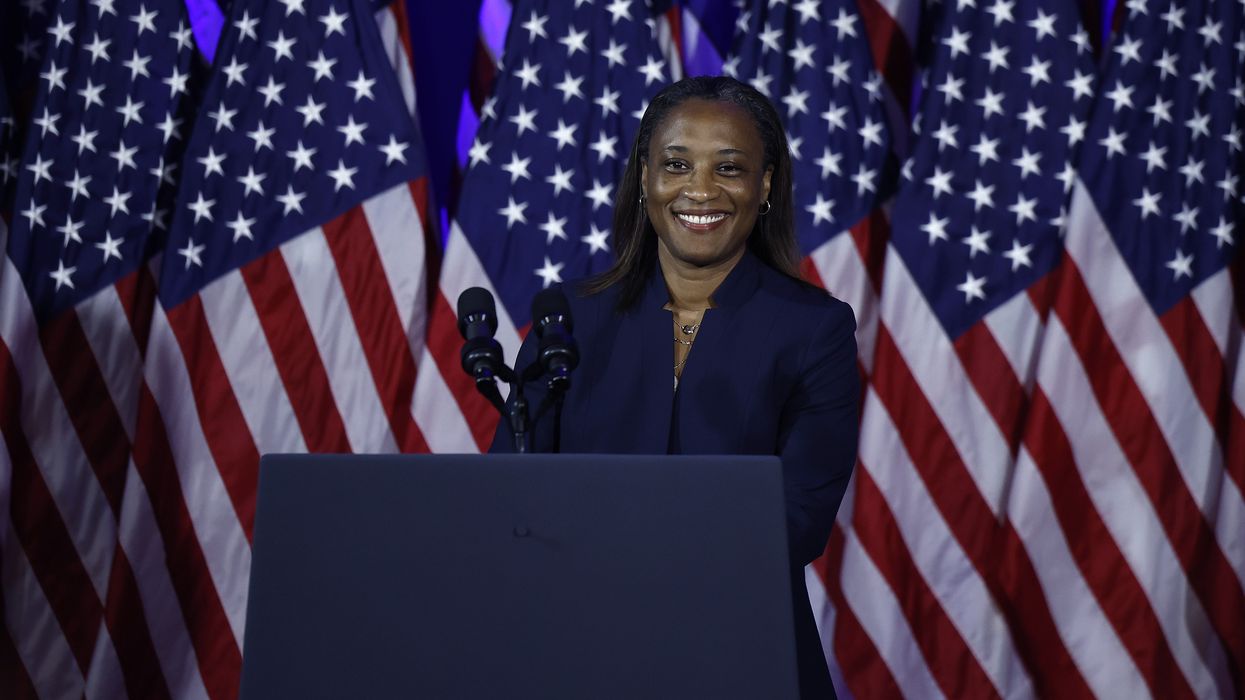 Butler previously served as the head of a major SEIU local. But she also represented Uber as it fought efforts to classify drivers as employees.
California Gov. Gavin Newsom announced late Sunday that he will appoint Laphonza Butler, president of the Democratic Party-aligned reproductive rights group EMILY's List, to fill the U.S. Senate seat left vacant by the death of long-serving Sen. Dianne Feinstein last week.

Newsom's selection rebuffs calls from progressives and some Democratic lawmakers—including the head of the Congressional Black Caucus—to nominate Rep. Barbara Lee (D-Calif.) to fill the vacancy. Lee is one of three prominent Democrats running for Feinstein's seat in 2024.
Feinstein had planned to step down at the end of her term in January 2025.
Newsom pledged to fill any early vacancy with a Black woman, but he signaled last month that it would not be Lee, who is running against Reps. Katie Porter (D-Calif.) and Adam Schiff (D-Calif.).
"I don't want to get involved in the primary," Newsom told NBC, stressing that his selection would be an interim pick. "It would be completely unfair to the Democrats that have worked their tail off. That primary is just a matter of months away. I don't want to tip the balance of that."
In a statement late Sunday, Newsom said that "as we mourn the enormous loss of Senator Feinstein, the very freedoms she fought for—reproductive freedom, equal protection, and safety from gun violence—have never been under greater assault. Laphonza will carry the baton left by Senator Feinstein, continue to break glass ceilings, and fight for all Californians in Washington, D.C."
"An advocate for women and girls, a second-generation fighter for working people, and a trusted adviser to Vice President [Kamala] Harris," Newsom added, "Laphonza Butler represents the best of California, and she'll represent us proudly in the United States Senate."
Shortly following news of the governor's decision, journalists noticed that EMILY's List removed the final line of Butler's bio that said she lives in Maryland with her partner and daughter. Newsom's office confirmed to California reporter Ashley Zavala that Butler moved to the Washington, D.C. area for her role at EMILY's List but owns a home in California, and will reregister to vote in the state before she is sworn in.

Prior to her stint at EMILY's List, which works to elect pro-choice Democrats, Butler served as president of Service Employees International Union (SEIU) Local 2015, the nation's largest home care and nursing home workers union.

But CalMattersnoted Sunday that "despite her previous career, organized labor is likely to split on Butler."
"Many felt betrayed when she represented Uber in 2019 as the company tried to broker a deal that would avoid classifying their drivers as employees," the outlet reported.
Butler also worked as director of public policy for Airbnb.
Politicoreported that "Newsom is making his appointment without putting limitations or preconditions on his pick running for the seat in 2024. That means Butler could decide to join the sprawling and competitive field of Democratic contenders seeking to succeed Feinstein, with special elections now layered on top of the March primary and November runoff."
In a letter to Newsom earlier Sunday, Congressional Black Caucus Chair Steven Horsford (D-Nev.) urged Newsom to appoint Lee to fill the vacant U.S. Senate seat, arguing that her "unparalleled legislative record, longstanding leadership in the Democratic Party, and deep commitment to justice and equality cannot be equaled."
"Barbara Lee has diagnosed a sickness in this country: greed," Horsford wrote. "And, as a former mental health professional, she has a solution: eradicate poverty, exterminate corporate welfare, and end austerity for working families. She is the only person with the courage, vision, and record to eradicate poverty, face down the fossil fuel industry, defend our democracy, and tirelessly advance the progressive agenda."

Lee, for her part, wrote in a social media post that she looks forward to working with Butler to "deliver for the Golden State."
"I am singularly focused on winning my campaign for Senate," Lee wrote. "CA deserves an experienced senator who will deliver on progressive priorities. That's exactly what I'm running to do."
News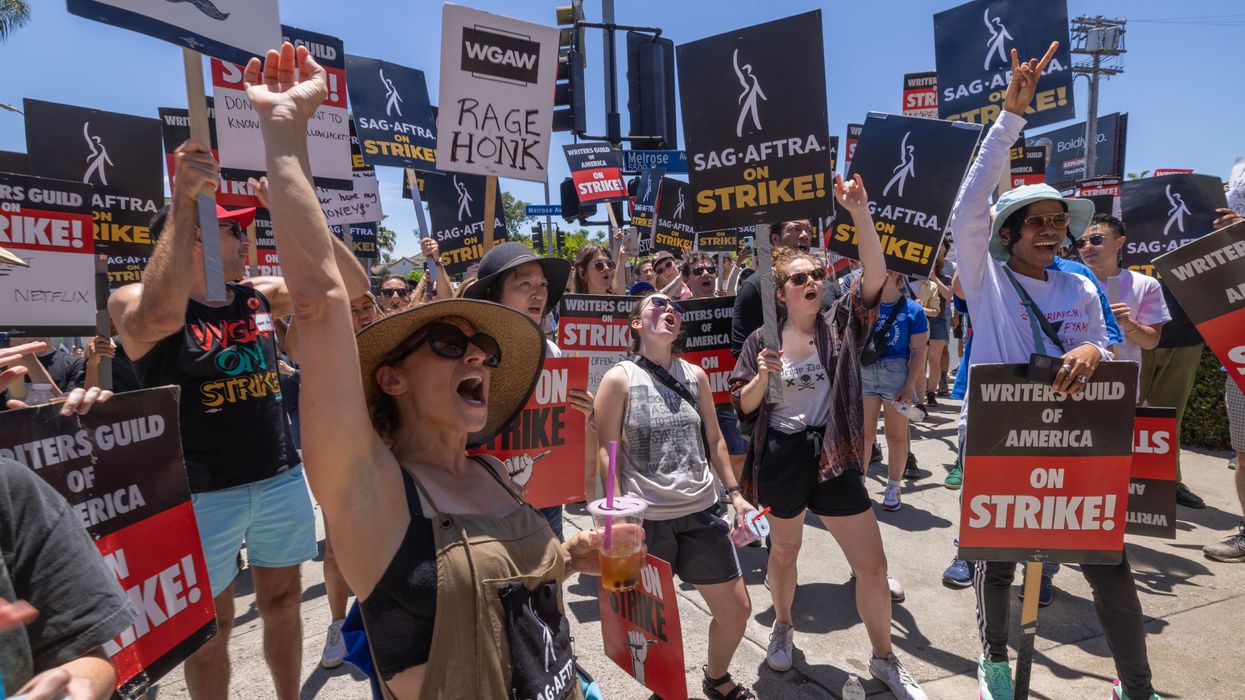 The California governor on Saturday rejected bills that would have given unemployment insurance to striking workers and OSHA protections to domestic employees.
California Gov. Gavin Newsom vetoed too important pieces of labor rights' legislation on Saturday: one that would have given unemployment insurance to striking workers and another that would have extended protections to domestic employees.
Newsom's vetoes come as both California and the nation have seen a number of high profile strikes this year, including by Hollywood writers and actors.
"This veto tips the scales further in favor of corporations and CEOs and punishes workers who exercise their fundamental right to strike," California Labor Federation leader Lorena Gonzalez Fletcher said in a statement. "At a time when public support of unions and strikes are at an all-time high, this veto is out-of-step with American values."
Senate Bill 799, which passed in September, would have offered unemployment insurance to workers on strike for 14 days or more. It came while both the Screen Actors Guild-American Federation of Television and Radio Artists (SAG-AFTRA) and the Writers Guild of America (WGA) were out on strike in the first writer and actor double-feature work stoppage in 60 years.
In a statement, Newsom said he was vetoing the bill for economic reasons, arguing that the state's unemployment insurance had been governed by the same financial structure since the 1980s, was "vulnerable to insolvency," and already expected to be almost $20 billion in debt by the end of the year.
"Now is not the time to increase costs or incur this sizable debt," Newsom said.
However, The Sacramento Beepointed out that Newsom's veto might have been made politically easier by the fact that the WGA ended its strike Wednesday after reaching a tentative deal with the studios.
Democratic State Sen. Anthony Portantino, who introduced the bill, said he thought the summer's labor actions only showed how necessary the bill was.
"I am disappointed in the Governor's veto," he tweeted. But he said the fight wasn't over.
"The need continues and so will efforts to make this law in CA," he said.
Also on Saturday, Newsom delivered another blow to the state labor movement when he vetoed SB 686 to give domestic workers protections under the state's Occupational Safety and Health Administration (OSHA).
"I'm deeply disappointed that the governor doesn't recognize the inherent worth and dignity of those women who care for our homes and families by vetoeing SB 686," tweeted the bill's author Sen. María Elena Durazo. "That measure would've insured that domestic workers have the same occupational health and safety protections as others."
This is the second time that Newsom has vetoed a Durazo bill along similar lines, the Los Angeles Timesreported. The last was in 2020.
Newsom argued then and now that it is not possible to regulate private homes like businesses. For example, the bill would have required homes that asked cleaners to use bleach to provide eyewash stations.
"I am particularly concerned given that approximately 44% of the households that employ domestic workers are low-income themselves, that this bill creates severe cost burdens and penalties for many people who cannot afford them," he wrote in his veto message.
The bill was backed by the California Domestic Workers Coalition and immigrant rights groups like the Instituto de Education Popular del Sur de California.
Nancy Zuniga, a program manager for that group and a supporter of the bill, said she was inspired by her mother who is still cleaning homes at 63, though Zuniga hopes she can retire.
"If we don't protect domestic workers, what condition will she be in when she reaches that moment?" she asked the LA Times. "A lot of them will do this until they pass."
According to a 2020 report from the University of California, Los Angeles, 85% of domestic workers live with muscular and skeletal injuries.
News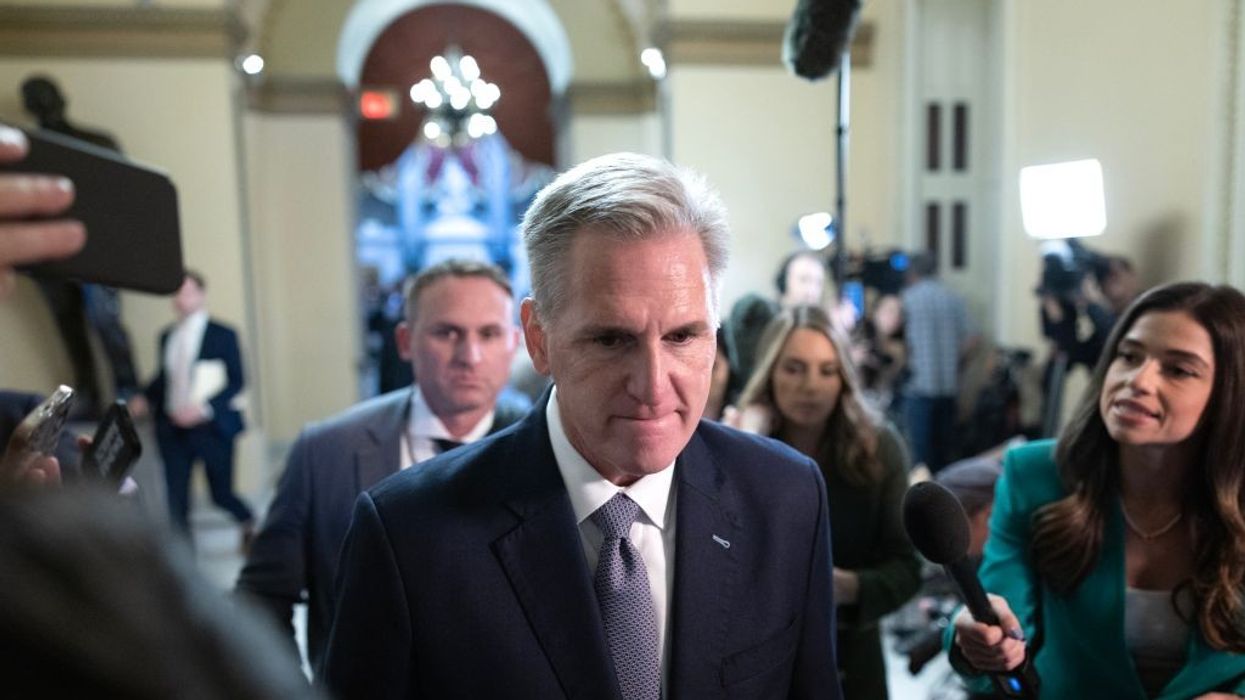 "In divided government, appropriations bills must be bipartisan to pass," Sharon Parrott said, adding that the House must "shift its approach."
With a government shutdown narrowly avoided hours from the midnight Sunday deadline, Center for Budget and Policy Priorities president Sharon Parrott had advice for how lawmakers could move forward.
"With a stopgap measure in place, Congress needs to pass funding bills that meet the needs of people, communities, and the economy and eschew cuts already rejected in the debt ceiling agreement," Parrott wrote Saturday on the social media site formerly known as Twitter.
Parrott noted that the House was only able to pass a continuing resolution (CR) to keep the government temporarily funded Saturday when Speaker Kevin McCarthy (R-Calif.) abandoned attempts to pass partisan spending bills and instead pivoted to a bipartisan, clean CR with no additional social spending cuts or right-wing policies tacked on.
"They shouldn't repeat this mistake as Congress moves to complete full-year funding bills that meet the nation's needs."
"In divided government, appropriations bills must be bipartisan to pass," Parrott continued Saturday. "That's how the Senate has crafted funding bills this year, and today's House CR vote shows it is the only path forward. But that means the House needs to shift its approach."
In an August report, David Reich of the Center for Budget and Policy Priorities (CBPP) observed that the House appropriations bills up until that point had been passed along partisan lines, with Republicans including steeper cuts to non-military spending than those negotiated in the debt ceiling agreement, rolling back Inflation Reduction Act funding earmarked for addressing the climate crisis and modernizing the Internal Revenue Service, and tacked on riders attacking LGBTQ+ rights, racial justice, and reproductive freedom.
"The House's sharply partisan approach is likely to make it harder to reach an agreement on final funding bills," he predicted accurately.
Now that the House has passed a temporary clean CR, Parrott urged Republicans to learn from the experience.
"It took House Republicans too long to abandon their partisan approach of deep cuts and controversial riders in a CR," Parrott said. "They shouldn't repeat this mistake as Congress moves to complete full-year funding bills that meet the nation's needs."
If they return to pushing cuts and poison pills, she warned, "that would only waste more time and risk more shutdown drama."
Whether House Republicans will heed her advice remains to be seen. As of Sunday, most of the talk within the party revolved around whether or not the far-right flank would challenge McCarthy's speakership over Saturday's compromise.
Matt Gaetz (R-Fla.) toldABC News' This Week that he planned to file a motion in the coming week to remove McCarthy.
"I am relentless and I will continue pursue this objective," Gaetz said.
In response, McCarthy told Gaetz to "Bring it on" when speaking withCBS's Face the Nation.
"Let's get over with it and let's start governing," he said.
In a Sunday appearance on CNN's State of the Union, however, Rep. Alexandria Ocasio-Cortez questioned the Republicans' ability to do that.
"The Republican Party right now is completely out of step with the American people," she said, observing that even self-described moderates had voted for spending bills that would cut funding for low-income schools by 80%.
"This is not a moderate party, period," she said. "There are not moderates in the Republican Party."
As a shutdown loomed, She said the party had "run around the House like a Roomba until they found a door that House Democrats opened."
News
Independent, nonprofit journalism needs your help.
Please Pitch In
Today!