The Forward Together Movement Stands with Women for Day 5 of the Moral Week of Action to Demand Lawmakers Stop Rolling Back Their Rights and Their Opportunities
RALEIGH, NC
Day 5 of the Moral Week of Action will challenge this North Carolina General Assembly's extremist attacks on women, their rights and their capacity to provide for themselves and their families. Women and other allies from the North Carolina NAACP, the Forward Together Moral Movement and women's groups in the state are mobilizing for a protest march this afternoon in Raleigh to call for greater economic protections and childcare support, reproductive justice and voting rights.
Fifty activists and women impacted by these regressive policies will gather at Bicentennial Mall at 3:30 pm today before undertaking a Jericho march around the NC state capitol. After the march, advocates will hold a press conference to address social justice and policy issues that are impacting them and their families before holding voter registration and education canvases in Raleigh.
"Too often, women are the ones left to bear the brunt of the harm of these extremist public policy choices - the majority of which are proposed, debated, voted on and passed into law by men," said Rev. Dr. William J. Barber, II, president of the North Carolina NAACP. "Denying the Medicaid expansion left single mothers with the difficult choice of deciding whether to pay for their children's health care or their own. Laws attacking women's health care access make it harder for young and old women to take care of their bodies, and the cuts to child care subsidies make it harder for them to take care of their livelihoods. These are people the General Assembly is hurting are our mothers, sisters, daughters, wives, friends and neighbors. Today, we are going to make sure their voices are heard outside the offices of power in North Carolina."
For this Moral Week of Action, North Carolinians stand in solidarity with justice-loving coalitions in Alabama, Arkansas, Florida, Georgia, Indiana, Maryland, Mississippi, New York, Ohio, Pennsylvania, South Carolina, Tennessee and Wisconsin as they raise a moral critique of the extreme Tea Party agenda and mobilize the people to make their voices heard.
For more about the regressive policy agenda that motivates the Moral Week of Action, please see the following meditations and fact sheet:
Founded Feb. 12. 1909, the NAACP is the nation's oldest, largest and most widely recognized grassroots-based civil rights organization. Its more than half-million members and supporters throughout the United States and the world are the premier advocates for civil rights in their communities, conducting voter mobilization and monitoring equal opportunity in the public and private sectors.
LATEST NEWS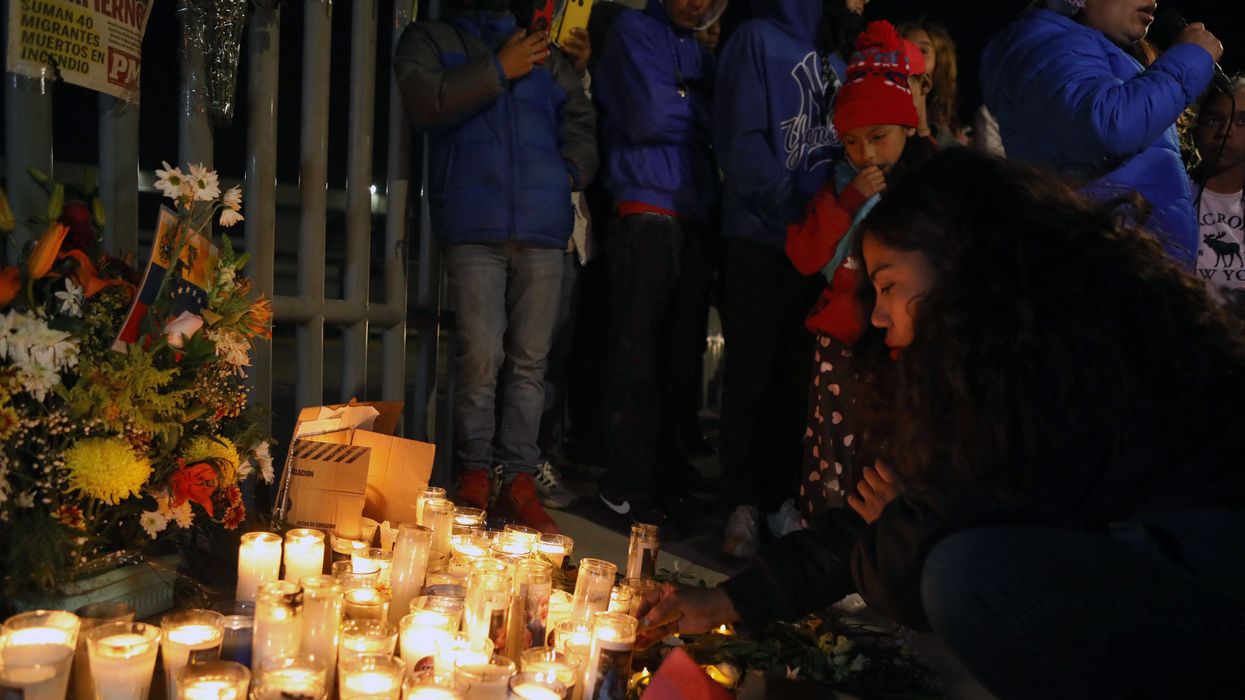 "The U.S. and Mexican governments must work together to ensure that migrants receive access to asylum and to fair and efficient processing at the border and are given humanitarian support when forced to wait in Mexico," said one advocate.
Calling for a full investigation into the fire that killed at least 38 people at a migrant detention center in Ciudad Juarez, Mexico this week, United Nations officials on Tuesday joined human rights groups in calling for an end to the U.S. and Mexican migration policies which led to the detention of dozens of men at the facility.
A spokesperson for the U.N. said all member states must "live up to the commitments they have made as signatories to the U.N.-led Global Compact for Migration," which "intends to reduce the risks and vulnerabilities migrants face at different stages of migration by respecting, protecting, and fulfilling their human rights and providing them with care and assistance."
"We, again, urge all states to adopt alternatives to immigration detention," said the U.N. human rights office.

\u201c#Mexico: The deadly fire at the migrant centre in Ciudad Ju\u00e1rez was a preventable tragedy. We, again, urge all States to adopt alternatives to immigration detention. A prompt, transparent investigation to clarify the circumstances behind this tragedy will be crucial.\u201d

— UN Human Rights (@UN Human Rights) 1680037433
The 68 men who were being held at the migration facility were mainly from Guatemala, Honduras, Venezuela, and El Salvador originally, and Reuters reported Wednesday that many migrants had been "rounded up off the streets of Ciudad Juarez on Monday" and taken to the center, which is run by Mexico's National Migration Institute (NMI).
A woman named Viangly Infante told the outlet that her husband was among those detained and that the couple had traveled from their home country of Venezuela last fall with their three children, crossing the U.S.-Mexico border in December into Eagle Pass, Texas.

They were then sent back to Mexico by U.S. immigration authorities and bused to Ciudad Juarez.
"We cannot ignore that many of these migrants continue to wait in border cities like Ciudad Juarez without documentation so they can enter the United States to seek protection—a situation created by successive U.S. administrations' undue restrictions on asylum access," said Rachel Schmidtke, senior advocate for Latin America at Refugees International. "The U.S. and Mexican governments must work together to ensure that migrants receive access to asylum and to fair and efficient processing at the border and are given humanitarian support when forced to wait in Mexico."

The U.N. Refugee Agency in January warned the Biden administration that its expansion of former President Donald Trump's Title 42 policy—under which the White House is expelling up to 30,000 migrants per month unless they arrive in the U.S. via a humanitarian parole program—is "not in line with refugee law standards" by which the U.S. is obligated to abide.
Like the U.S. Department of Homeland Security, the NMI in Mexico has long been denounced by migrant rights advocates over its treatment of people in its detention facilities, including overcrowding and lack of medical care. Protests broke out last year in detention centers in Tijuana and the southern city of Tapachula, near the border of Guatemala.
The fire that broke out early Tuesday was reportedly started by migrants who were protesting their confinement in a cell intended for a maximum of 50 people in which 68 people were being detained, and the guards' refusal to provide them with drinking water.
Outrage over the fire, in which at least 29 people have been hospitalized in addition to those who were killed, was compounded Wednesday after newly released surveillance footage footage showed guards quickly walking away from the cell where the men were protesting, while smoke filled the room.
The men were trapped behind padlocked doors as they yelled for help, NBC News reported.
"How could they not get them out?" Katiuska Márquez, a Venezuelan woman who was looking for her half-brother, asked the Associated Press.
The deaths of more than three dozen people in the fire "lay bare a truly inhumane system of immigration enforcement," said Erika Guevara-Rosas, Americas director at Amnesty International. "How is it possible that the Mexican authorities left human beings locked up with no way to escape the fire? These facilities are not 'shelters,' but detention centers, and people are not 'housed' there, but deprived of their freedom."
Amnesty called on Mexican officials to adhere to a recent ruling by the country's Supreme Court of Justice (SCJN), which said on March 15 that people should not be held in migrant detention facilities for more than 36 hours.

"Amnesty International urges the Mexican state to comply with the ruling of the SCJN and to establish protocols to act in fires, as well as evacuation routes in such situations," said the group. "It also calls on the state to investigate the human rights violations, especially the allegations that the migrants were left locked up while the fire occurred, as well as to recognize that the migrants were in its custody and, therefore, it was its obligation both to prevent the fire and to act diligently during the fire to avoid fatal consequences."
The court ruling made clear, said Edith Olivares Ferreto, executive director of Amnesty International Mexico, that the country must "put an end to the practices that have caused untold damage, including torture and cruel, inhuman, and degrading treatment, to thousands of migrants who have passed through these centers."
News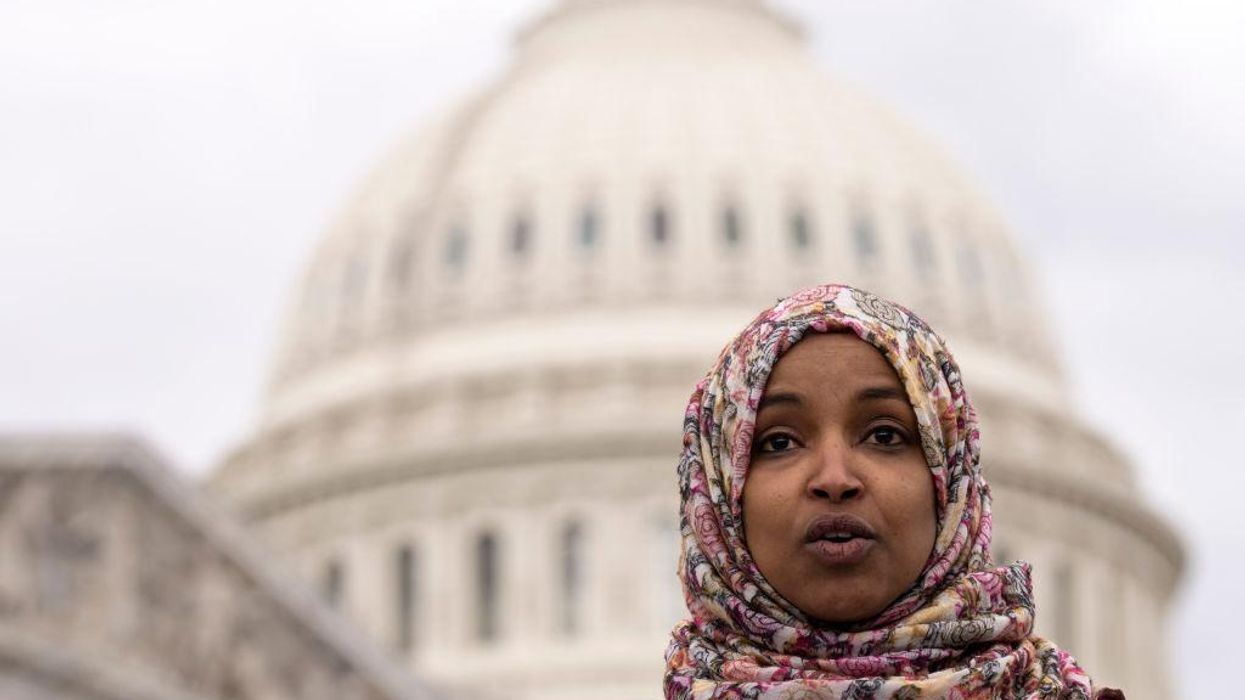 "There are very legitimate concerns about privacy and the harvesting of private user data on social media platforms, but this proposal doesn't address those," said the Minnesota Democrat.
Democratic Rep. Ilhan Omar on Tuesday joined the ranks of progressive lawmakers and advocacy groups voicing opposition to proposals to ban TikTok as Republican Sen. Josh Hawley plans to force a vote on his bill sometime this week.
"I am opposed to efforts by some Republicans and Democrats to unilaterally ban an entire social media platform," Omar (Minn.) said in a statement.
"First of all, I don't like censorship," said Omar. "There are very legitimate concerns about privacy and the harvesting of private user data on social media platforms, but this proposal doesn't address those. Instead, it singles out one platform—TikTok—and bans it outright."
Amid a rise in what Rep. Jamaal Bowman (D-N.Y.) has called "xenophobic anti-China rhetoric," U.S. lawmakers have introduced three pieces of legislation that would crack down on TikTok, which is owned by Beijing-based ByteDance.
Rep. Michael McCaul's (R-Texas) DATA Act, which passed the House Foreign Affairs Committee earlier this year, would require the White House to sanction companies that are "subject to the jurisdiction" of China and "believed to have facilitated" the transfer of sensitive personal data.
The RESTRICT Act, introduced by Sens. Mark Warner (D-Va.) and John Thune (R-S.D.), would authorize the U.S. Commerce Department to "review and prohibit certain transactions between persons in the United States and foreign adversaries," which could trigger a TikTok ban or sale.
Hawley's (Mo.) No TikTok on United States Devices Act, meanwhile, seeks to outlaw TikTok use nationwide.
The far-right lawmaker "plans to seek unanimous consent on the floor this week" to pass his bill, Punchbowl Newsreported Tuesday. Hawley said that "this is the moment to act" after last week's "unbelievable" hearing, during which TikTok CEO Shou Zi Chew was accosted by members of the House Energy and Commerce Committee.
According to the outlet, Warner and Thune may put forth their competing bill, in which case there's a chance of neither passing the Senate before the Easter recess.
"We should create actual standards and regulations around data harvesting and privacy violations across social media companies—like many countries around the world have already done—not ban particular platforms we don't like."
"Aside from raising legitimate First Amendment concerns, this is bad policy," Omar said Tuesday. "We should create actual standards and regulations around data harvesting and privacy violations across social media companies—like many countries around the world have already done—not ban particular platforms we don't like."
With this line of criticism, Omar echoed Bowman and Rep. Alexandria Ocasio-Cortez (D-N.Y.), whose inaugural TikTok video on Saturday endorsed arguments made last month by defenders of digital rights and civil liberties.
Fight for the Future director Evan Greer, for instance, said in February that if members of Congress truly want to protect U.S. residents from the surveillance capitalist business model also embraced by domestic Big Tech firms, "they should advocate for strong data privacy laws that prevent all companies (including TikTok!) from collecting so much sensitive data about us in the first place, rather than engaging in what amounts to xenophobic showboating that does exactly nothing to protect anyone."
For her part, Omar stressed that "as a frequent target of disinformation campaigns, I am sympathetic to... concerns that TikTok could be used for propaganda and hate speech."
"But again, this problem is not unique to TikTok," the lawmaker continued. "Twitter, Instagram, and famously, Facebook have all been used by foreign adversaries for disinformation campaigns targeting U.S. citizens. Our regulations should address these broad issues instead of singling out one platform."
"Lastly, there are legitimate concerns about the Chinese government—including their brutal repression of the Uyghur people and their suppression of basic rights of freedom of expression in their country," said Omar. "But banning one social media company based in China will not solve those problems."
"The American model rests on our protection of those freedoms—the ability to speak publicly against the government, or if you choose, to share a 10-second video cooking your favorite meal," she added. "That is the beauty of our democracy and our constitution. That is what sets us apart from authoritarian regimes like China. And that is the example we should set for the world."
News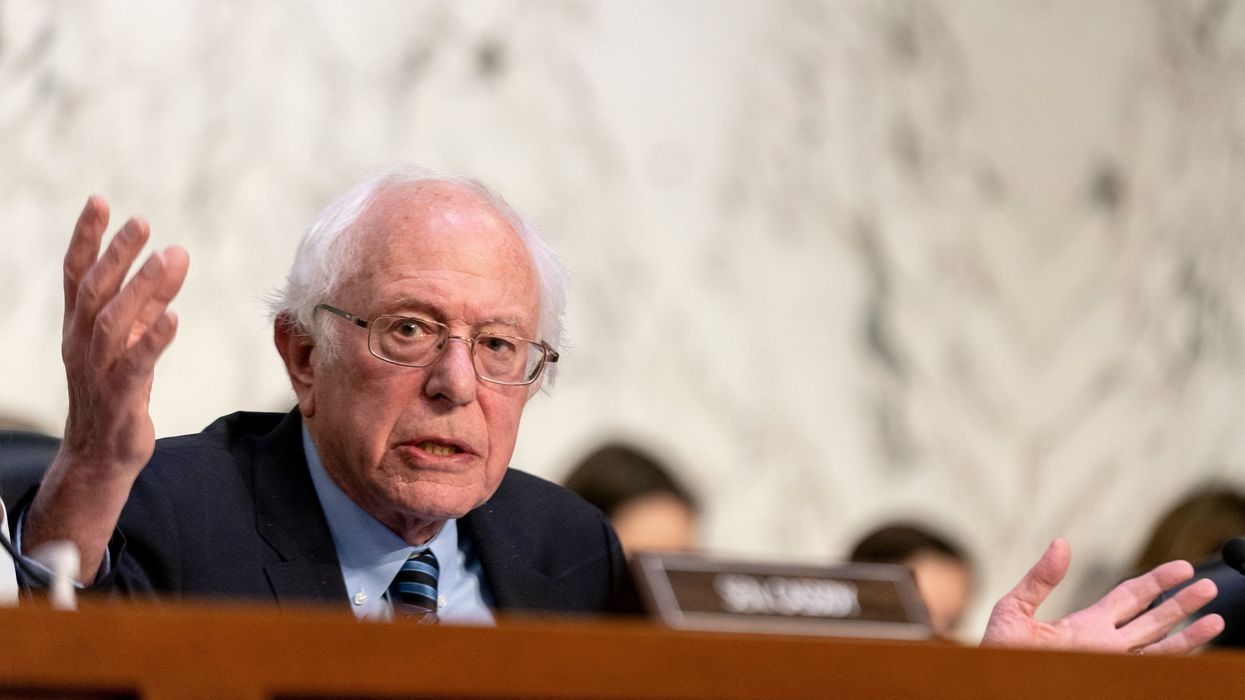 "What Starbucks is doing is not only trying to break unions, but even worse," said the Vermont senator. "They are trying to break the spirit of workers who are struggling to improve their lives."
Former Starbucks CEO Howard Schultz is testifying Wednesday morning before a Senate committee chaired by Sen. Bernie Sanders, who used his time to grill the billionaire on the coffee giant's scorched-earth union-busting campaign that has drawn hundreds of unfair labor practice charges and dozens of complaints from the NLRB.
In his opening statement at the hearing, Sanders ran through the litany of allegations against Starbucks and said the company has launched "the most aggressive and illegal union-busting campaign in the modern history of our country."
"That union-busting campaign has been led by Howard Schultz," the senator said.
"What is outrageous to me is not only Starbucks' anti-union activities and their willingness to break the law—it is their calculated and intentional efforts to stall, stall, and stall," Sanders continued. "They understand that the turnover rate at Starbucks is high. They understand that if workers do not see success in getting a contract and improved wages they may get discouraged. So what Starbucks is doing is not only trying to break unions, but even worse. They are trying to break the spirit of workers who are struggling to improve their lives. And that is unforgivable."
Watch the hearing live:
Sanders asked Schultz a series of specific questions about his role in Starbucks' attempts to undercut unionization efforts, including whether he intends to comply with a recent NLRB ruling ordering him to record and distribute a video informing workers of their right to organize under federal law.
Schultz refused to make such a commitment, repeatedly contending that Starbucks has not broken the law—a claim that at one point prompted audible laughter in the hearing room. The billionaire also tried to downplay his role in company decision-making related to the union drive, telling Sanders that he was not involved in any move to terminate or discipline a worker for supporting unionization.

When Sanders asked whether Starbucks would pledge to exchange proposals with union negotiators within two weeks in order to jumpstart stalled contract talks, Schultz demurred, insisting that the company is already negotiating in good faith with workers, who are demanding a higher starting wage, 100% employer-covered healthcare, and other benefits.
\u201cBernie Sanders to Howard Schultz: "Have you ever threatened, coerced, or intimidated a worker for supporting a union?"\n\nSchultz won't answer no. "I've had conversations that could\u2019ve been interpreted in a different way than I intended..."\u201d

— More Perfect Union (@More Perfect Union) 1680103097
Schultz also defended Starbucks' management for repeatedly walking out of scheduled contract talks with union negotiators, claiming that the company will only agree to bargain if everyone taking part is physically present, not taking part over Zoom or any other virtual platform.
But on Tuesday, the NLRB said Starbucks' in-person-only condition for contract talks is a violation of federal labor law.

Following Schultz's appearance, the committee will hear from a separate panel of witnesses, including current Starbucks worker Maggie Carter and former employee Jaysin Saxton, who was fired after he led a union drive at a store in Augusta, Georgia. Last April, that location became the first Starbucks shop in Georgia to unionize.
The NLRB filed a complaint in December alleging that Saxton was unlawfully terminated for engaging in protected union activity. Saxton is one of more than 60 union organizers fired by Starbucks since December 2021, when workers in Buffalo, New York voted to form the company's first union in the U.S.
Since then, nearly 300 Starbucks locations have opted to unionize in the face of aggressive pushback from the company, which has slashed workers' hours, withheld raises, denied new benefits to unionized shops, and shut down entire stores in an effort to crush organizing momentum.

Starbucks Workers United said that more than 50 Starbucks employees from across the U.S. traveled to Washington, D.C. to attend the hearing, which comes after weeks of stonewalling from company executives.
Schultz, who has been accused of nearly 100 labor law violations since early 2022, finally agreed to testify earlier this month under threat of subpoena. Schultz stepped down as Starbucks' chief executive on March 20, though he remains on the company's board of directors.

"The HELP Committee intends to make clear that in America we must not have a two-tiered justice system in which billionaires and large corporations can break the law with impunity, while working-class people are held accountable for their actions," Sanders said.
News
SUPPORT OUR WORK.
We are independent, non-profit, advertising-free and 100%
reader supported.