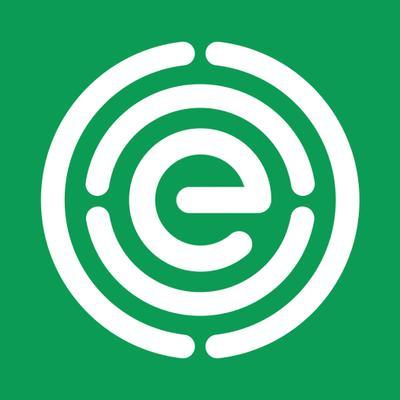 For Immediate Release
Contact:
EWG public affairs 202.667.6982
New School Lunch Standards Will Improve Diets for 31 Million Children
WASHINGTON
More whole grains, dark, leafy greens, and fruits and vegetables will be on the menu for 31 million children who participate in the federally-supported National School Lunch Program under new nutrition standards announced today by First Lady Michelle Obama.
"The guidelines issued by the United States Department of Agriculture represent a major step in the right direction and a long overdue investment in the future health and productivity of our children," said Dawn Undurraga, staff nutritionist with Environmental Working Group. "Parents can now imagine their children coming home from school with a newfound love for spinach, sweet potatoes and whole-wheat spaghetti. That's a positive development that will have a lasting impact as they grow into strong, fit young adults. A healthier population will save billions of dollars in future health care costs."
The National School Lunch Program provides free or subsidized lunch and breakfast in public and private schools. The administration's move is aimed at reversing the childhood obesity epidemic that affects 12.5 million young people, 17 percent of Americans between the ages of 2 and 19.
The new guidelines will set maximum calories per meal for children in grades K through 12 and will significantly increase servings of fruits and vegetables. They will ensure that whole-grain foods, dark green and orange vegetables like broccoli, spinach, carrots and sweet potatoes become weekly staples in school meals. The guidelines set targets that aim to reduce sodium, saturated and trans fats in schoolchildren's diets.
"School meals can help children develop lifelong healthy eating habits--or they can prime them for a life filled with unnecessary suffering," Undurraga said. "It's time we created healthier food environments for our kids, both at home and in the school cafeteria."
The Environmental Working Group is a community 30 million strong, working to protect our environmental health by changing industry standards.
(202) 667-6982
LATEST NEWS
"In places where systems have collapsed through no fault of local people," said one advocacy group, "climate impacts are being experienced worse than anywhere."
The Interior Ministry in eastern Libya said Tuesday that the confirmed death toll in flooding from Storm Daniel has risen past 5,200, with at least 10,000 people feared missing and at least a quarter of the Mediterranean port city of Derna destroyed, according to officials.
"Bodies are lying everywhere—in the sea, in the valleys, under the buildings," Civil Aviation Minister Hichem Chkiouat told Reuters on Tuesday. "I am not exaggerating when I say that 25% of the city has disappeared. Many, many buildings have collapsed."
Health Minister Othman Abdel Jalil told reporters that ultimately the number of deaths is expected to reach 10,000 following Daniel's torrential downpour, which caused floodwaters to breach Derna's two dams over the weekend.
The water reached as high as 10 feet in some parts of the city, witnesses told Reuters, washing away "entire neighborhoods" into the sea in just the latest of the extreme weather disasters that have devastated cities and killed thousands of people in recent months across the globe, as scientists have warned that extreme rainfall, heatwaves, and wildfires are being driven by the climate crisis and the extraction of fossil fuels.
The United Nations warned in 2020 that low-lying coastal areas of Libya are at an elevated risk for climate-related disasters as water in the warming Mediterranean Sea expands, causing sea levels to rise approximately 2.8 millimeters (0.1 inches) per year.
Storm Daniel also killed 15 people in Greece before making its way south to Libya; according to one expert at Britain's University of Reading, such Mediterranean hurricanes—or medicanes—could become more deadly as the planet continues to grow hotter due to the emission of heat-trapping gases.
"There is consistent evidence that the frequency of medicanes decreases with climate warming, but the strongest medicanes become stronger," meteorology professor Suzanne Gray told Reuters.
Christos Zerefos, secretary general of the Academy of Athens and head of the institution's climatology research center, told the outlet that the rainfall that preceded the flooding was "unprecedented" for the North African country, with more rain dumped on Libya than ever recorded since data-collecting began in the mid-19th century.

"We expect such phenomena to happen more often," he told Reuters.
The disaster was made worse in Derna by ongoing political turmoil in the country since a 2011 political uprising, with two separate governments overseeing the east and the west.

Hani Shennib, president of the National Council on U.S.-Libya Relations, told Al Jazeera that "the east has been neglected," with Derna's dams eroding and few health services to serve the city of 100,000 people.

"I have visited Derna quite frequently. I have been shocked that a city of 100,000 people does not have a single hospital that is functioning," Shennib told
Al Jazeera
. "The only hospital that is functioning in Derna today is a rented villa that has five bedrooms providing the services to the population. This is not new. This is going on for 42 years. It has caused the alienation and political turmoil since the days of [late longtime ruler Muammar] Gaddafi."
Grassroots climate movement Extinction Rebellion Global noted that, as campaigners have long warned, people in cities where public services "have collapsed" are uniquely vulnerable to climate catastrophe.

The devastating floods came just over a week before world leaders are scheduled to meet in New York for the United Nations Climate Ambition Summit, where U.N. Secretary-General António Guterres has called on them to present updated commitments to reduce fossil fuel emissions and climate action plans, warning last week that recent extreme weather shows "climate breakdown has begun."
"Governments must act now," said Greenpeace International, "to end fossil fuels that are plunging us deeper into climate disaster every day."
News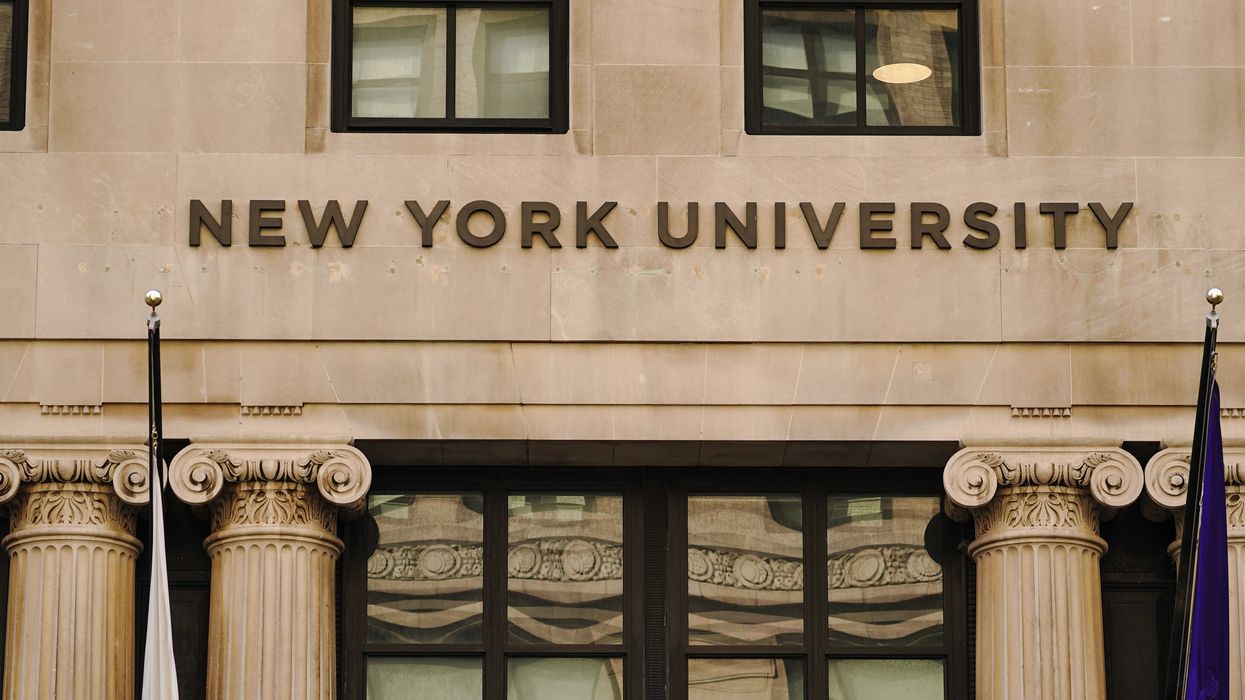 Students first launched an NYU divestment campaign in 2004, but for years the board insisted that divestment was not the way forward.
Nearly two decades after students first raised the issue, New York University will divest from fossil fuels.
The announcement came in a letter that chair of the NYU board of trustees William R. Berkley sent to student activist group Sunrise NYU in August, which was first reported by The Guardian Tuesday.
"This is a huge win for climate justice!" Sunrise NYU wrote on social media as it shared the news. "Congratulations to every student organizer who made this happen."
Students first launched an NYU divestment campaign in 2004. However, for years the board insisted that divestment was not the way forward. Ten years after the campaign began, it had around 4% of its endowment, or $139 million, invested in fossil fuels, as Politicoreported at the time.
"Back when I was at NYU… we were not exactly met with open arms," Sophie Lasoff, who co-founded one campaign in 2012, told The Guardian.
The University Senate did pass a resolution in 2015 urging the endowment not to invest any more in fossil fuels going forward, but the board rejected the idea. In a very different letter in 2016, Berkley and university President Andrew Hamilton wrote that "we do not believe divestment is the proper action to take."
"This decision has been a long time coming and is thanks to a decade of tireless organizing on campus."
Fast forward to 2023, and Berkley wrote that "New York University commits to avoid any direct investments in any company whose primary business is the exploration or extraction of fossil fuels, including all forms of coal, oil, and natural gas, and not to renew or seek out any dedicated private funds whose primary aim is to invest in the exploration or extraction of fossil fuels," as The Guardian reported.
Berkley said the endowment did not currently own any fossil fuel securities. In the future, the school will not invest any new funds in the largest 200 oil, gas, and coal companies, The Guardian reported.
What changed? In part, it's the fact that fossil fuel companies didn't, Sunrise NYU co-founder Dylan Wahbe, who has since graduated, told The Guardian.
In the 2016 letter, Berkley and Hamilton stated that investing in renewable energy was not "mutually exclusive" from investing in fossil fuels and that "many of the fossil fuel companies listed on the 'Fossil Fuel 200' are major investors in alternative energy research and ventures."
Since then, many major fossil fuel companies have stepped back from their Paris agreement pledges or their alternative energy programs, and their investments still skew heavily in the direction of climate-warming fuels.
"It would be hard to make those arguments today," Wahbe said.
When Wahbe, fellow Sunrise NYU co-founder Alicia Colomer, and their fellow student activists started a renewed divestment push in 2021, they had much more success. They gathered more than 2,000 petition signatures leading up to a meeting with the board in February 2022 that paved the way for the August letter.
"The board was very pleased with the tenor of its conversations with the students and the letter arose from those exchanges," NYU spokesperson Joseph Tirella told The Guardian. "The University is glad to know the students were also pleased by the outcome of those conversations and by the letter."
In a statement posted on social media, Colomer wrote that she was "so proud that in just a few short years we've built an unstoppable student movement that just won divestment at NYU."
The university now joins the 250 or so U.S. educational establishments that have divested their endowments from fossil fuels, and the news was welcomed by long-time climate campaigners.
"The fight to divest NYU has been ongoing for a decade—so grateful to the generations of students, faculty, and alumni who made it happen!! Beautiful work y'all!" 350.org and Third Act founder Bill McKibbenposted on social media.
Fellow 350.org co-founder Jamie Henn also celebrated the news.
"This decision has been a long time coming and is thanks to a decade of tireless organizing on campus," Henn tweeted. "Congratulations [to] all the students who made this possible!"
News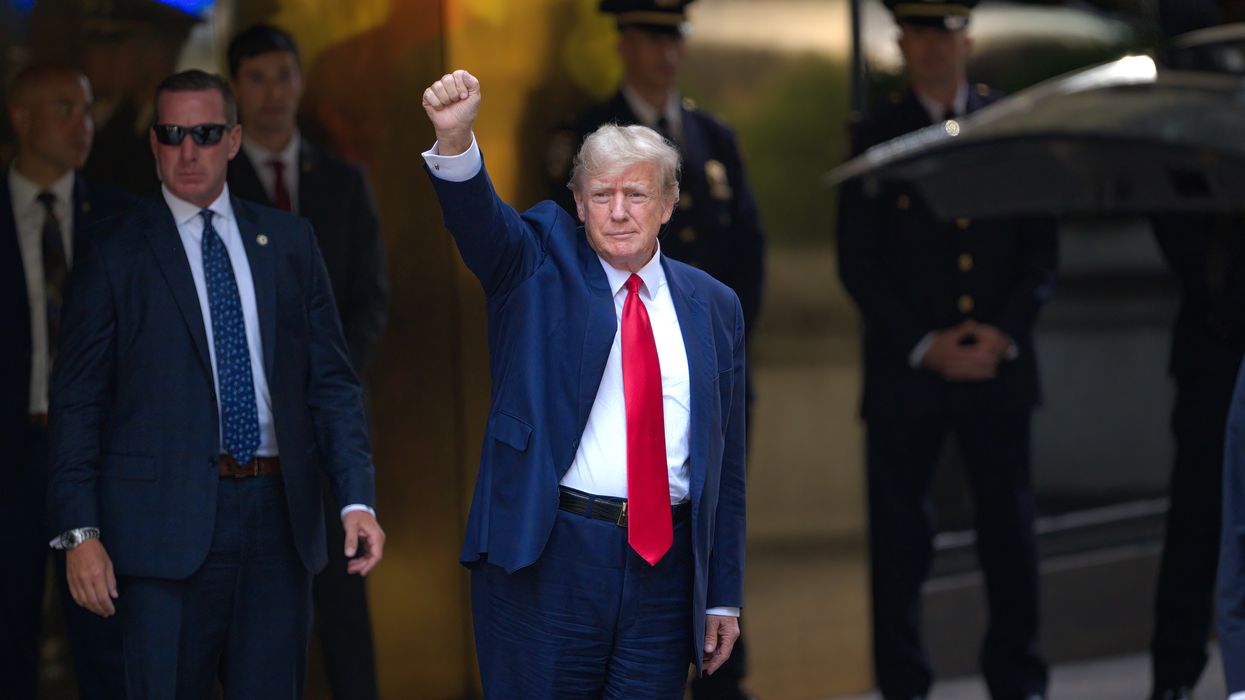 "Donald Trump engaged in an insurrection in an effort to overthrow our democracy," said one of the petitioners. "We must enforce the Constitution to make sure he never has the opportunity to do so again."
Just days after Minnesota Secretary of State Steve Simon said he can't bar former President Donald Trump from any ballot "unless a court says otherwise," a legal advocacy group on Tuesday filed a lawsuit on behalf of voters seeking such an order for the 2024 primary and general elections.
Trump remains the front-runner for the 2024 Republican presidential nomination, despite being indicted in four criminal cases this year—two of which relate to his efforts to overturn the 2020 election results, which culminated in the January 6, 2021 insurrection.

Free Speech for People (FSFP)—which, along with Mi Familia Vota Education Fund, has led a "Trump Is Disqualified" campaign—filed the petition in the Minnesota Supreme Court. The group represents eight state residents, including former political leaders.
"Trump is legally barred from the ballot and election officials must follow this constitutional mandate."
Like the national campaign and a similar legal battle in Colorado launched last week by the watchdog Citizens for Responsibility and Ethics in Washington (CREW), the Minnesota case relies on Section 3 of the 14th Amendment, which bars anyone who has taken an oath to the U.S. Constitution and then "engaged in insurrection or rebellion" from holding any civil or military office.

"Donald J. Trump, through his words and actions, after swearing an oath as an officer of the United States to support the Constitution, engaged in insurrection or rebellion, or gave aid and comfort to its enemies, as defined by Section 3 of the 14th Amendment," the new petition argues. "He is disqualified from holding the presidency or any other office under the United States unless and until Congress provides him relief."
After losing in November 2020 to Democratic candidate Joe Biden—who is now seeking reelection—Trump "disseminated false allegations of fraud and challenged election results through litigation," the petition details. "When his election lawsuits failed, he attempted unlawful schemes, including pressuring then-Vice President Mike Pence to discard electoral votes from states that had voted for President-elect Biden."
"To pressure Pence, Trump summoned tens of thousands of supporters to Washington for what he called a 'wild' protest on January 6, 2021, the day that Congress would count and certify the electoral votes," the filing continues. "Although Trump knew that these supporters were angry and that many were armed, Trump incited them to a violent insurrection and instructed them to march to the Capitol to 'take back' their country."
FSFP legal director Ron Fein declared Tuesday that "Donald Trump violated his oath of office and incited a violent insurrection that attacked the U.S. Capitol, threatened the assassination of the vice president and congressional leaders, and disrupted the peaceful transfer of power for the first time in our nation's history."
"Our predecessors understood that oath-breaking insurrectionists will do it again, and worse, if allowed back into power, so they enacted the insurrectionist disqualification clause to protect the republic from people like Trump," he added. "Trump is legally barred from the ballot and election officials must follow this constitutional mandate."
That sentiment was shared by Minneapolis attorney Charlie Nauen of Lockridge Grindal Nauen, co-counsel for the petitioners, as well as some of the petitioners themselves.
"Voting is the foundation of our American democracy," asserted petitioner Joan Growe, a former Minnesota secretary of state. "This petition is the continuation of my work as secretary of state to protect our democracy and uphold the United States Constitution."
Petitioner David Thul, a 22-year veteran of the Minnesota National Guard who served in Iraq, said that "I swore an oath to support and defend the Constitution, and I firmly believe this petition is in keeping with that oath. Donald Trump engaged in an insurrection in an effort to overthrow our democracy. We must enforce the Constitution to make sure he never has the opportunity to do so again."
The other petitioners are Paul Anderson, a former associate justice of the Minnesota Supreme Court; retired labor union official Thomas Beer; David Fisher, who teaches at University of Minnesota Law School; Thomas Welna, an ex-St. Paul deputy mayor; and registered voters Vernae Hasbargen and Ellen Young.
The respondent is Simon, due to his role as secretary of state. In his statement last Thursday, the Democrat said that "over the past several weeks, my office has received hundreds of emails, calls, and letters regarding a legal argument that the 14th Amendment to the U.S. Constitution calls into question the eligibility" of Trump.
Simon explained that his office "does not have legal authority to investigate a candidate's eligibility," but Minnesota law "allows one or more people to challenge in court the eligibility of a candidate to appear on a ballot." He also pledged that that "our office will continue to honor the outcome of that process, as we have in the past."
News
Independent, nonprofit journalism needs your help.
Please Pitch In
Today!