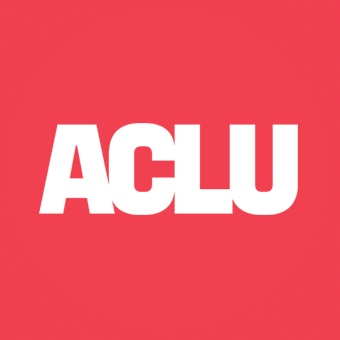 House Passes Bill Authorizing Worldwide War As Momentum Builds Against It
Defense Bill Also Contains Several Other Troubling Provisions
WASHINGTON
The House today passed the National Defense Authorization Act (NDAA), which contains a dangerous provision that authorizes a worldwide war against terrorism suspects and against nations suspected of supporting them. The bill includes several additional troubling provisions, including one that would needlessly delay the implementation of the repeal of the discriminatory "Don't Ask, Don't Tell" policy and another blocking all federal criminal trials of suspected terrorists who are not U.S. citizens. The American Civil Liberties Union strongly opposes the authorization for worldwide war and many other provisions in the bill.
Earlier this week, President Obama threatened to veto the legislation, citing concerns with the worldwide war provision and provisions limiting the executive branch's authority to transfer terrorism suspects to the United States for prosecution or for release to other countries. An amendment to strike the worldwide war provision failed despite a strong bipartisan vote.
"The tide has begun to turn against the worldwide war proposal," said Laura W. Murphy, director of the ACLU Washington Legislative Office. "Two weeks ago, very few people even knew this dangerous worldwide war provision was being considered. Yet today, a bipartisan group of 187 members voted to try to block its passage and the president has issued a veto threat against it. The Senate should now build on today's momentum and kill off this dangerous unlimited war proposal. A new authorization of worldwide war will mean unrestricted powers to use the military at home and abroad at a time when the majority of Americans want limits on U.S. involvement in foreign conflicts. Not only will this authority make America less safe, it is unnecessary and will undermine our values and change us as a nation."
The worldwide war provision was added to the bill by the committee's chairman, Rep. Buck McKeon (R-Calif.), and goes much further than the current authorization of war. The new authorization would last as long as there are terrorism suspects anywhere in the world and would allow a president to use military force in any country around the world where there are terrorism suspects, even when there is no connection to the 9/11 attacks or any other specific harm or threat to the United States.
The NDAA's "Don't Ask, Don't Tell" provisions would delay repeal implementation by expanding the repeal law's certification requirements to include each service chief for each branch of the armed forces and deny lesbian and gay service members equal access to federal facilities on the basis of their sexual orientation.
"Trying to throw a roadblock up to derail 'Don't Ask, Don't Tell' repeal at this point is a desperate attempt to postpone the inevitable," said Murphy. "For nearly 20 years, lesbian, gay and bisexual service members have been forced to hide who they are and who they love in order to serve their country. It was with the will of the president, the uniformed and civilian leadership of the military and Congress itself that 'Don't Ask, Don't Tell' was repealed and its implementation will continue to move forward successfully despite the attempts by some House members to disrupt it."
An important reproductive rights amendment, however, was not even considered for debate. The amendment, offered by Rep. Susan Davis (D-Calif.) and five other co-sponsors, would have ended the current unconscionable ban on insurance coverage of abortion care for servicewomen and dependents in cases of rape and incest.
"It is indefensible that the House would decide against voting on an amendment to benefit our women in uniform who become pregnant as a result of rape. Women who join the military face shocking levels of sexual assault and this current ban on abortion coverage is both unfair and disgraceful," said Murphy.
An amendment to create a new, costly school voucher program was defeated. The ACLU opposes school vouchers because they allow taxpayer dollars to go to religious schools and undermine the separation of church and state. The defeated amendment would have forced students who used the vouchers to forfeit many of the protections guaranteed to them in the Individuals with Disabilities Education Act.
The American Civil Liberties Union was founded in 1920 and is our nation's guardian of liberty. The ACLU works in the courts, legislatures and communities to defend and preserve the individual rights and liberties guaranteed to all people in this country by the Constitution and laws of the United States.
(212) 549-2666
LATEST NEWS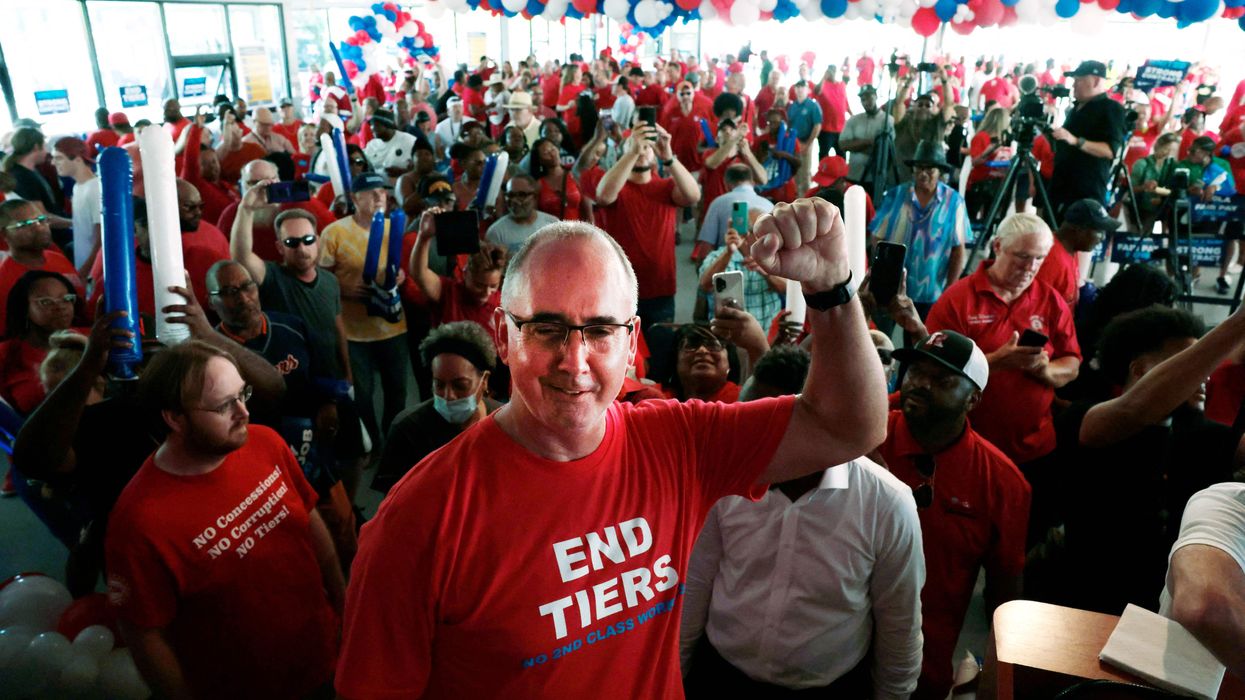 "We will not let corporate greed manipulate the transition to a green economy into a roll back of economic justice."
With the United Auto Workers just hours away from a potentially historic strike, the union's president joined Democratic U.S. Rep. Ro Khanna on Thursday in calling for transformational economic change that places the needs of workers and the health of the planet over the bottom lines of powerful corporations.
In a joint op-ed for The Guardian, Khanna and UAW president Shawn Fain wrote that "the climate crisis and income inequality are the two greatest challenges facing our generation" and noted that both are integral to the union's ongoing contract negotiations with Ford, General Motors, and Stellantis.
"This is a pivotal moment for the American economy and the workers that make it run. Corporations are pushing hard to use this moment to expand their power," Fain and Khanna wrote. "We're mobilizing for a new model that puts working people, climate justice, and human rights before profit."
The pair argued that "corporate greed" is the barrier preventing a fair contract between the UAW and the Big Three. The union's current contracts with the automakers are set to expire just before midnight Thursday, triggering a strike if no adequate deal is reached.
"Ford, General Motors, and Stellantis have made a quarter trillion dollars over the last 10 years," Fain and Khanna wrote. "Those profits, and the very existence of the Big Three today, were only possible through the sacrifices made by UAW members when American taxpayers bailed out the industry. Those same workers were never made whole after being forced to accept lower wages and were stripped of cost-of-living adjustments and retiree pensions."
"We will not let the EV industry be built on the backs of workers making poverty wages while CEOs line their pockets with government subsidies."
The pair added that the Big Three CEOs "received on average a 40% pay raise on top of their multimillion-dollar salaries" over the past four years while autoworkers saw their pay rise by just 6% during that period.
"What's also at stake in these contract negotiations is the very future of the auto industry itself—and workers' place in it," Fain and Khanna continued. "The electric vehicle transition must be as much about workers' rights as it is about fighting the climate crisis. We will not let the EV industry be built on the backs of workers making poverty wages while CEOs line their pockets with government subsidies."
"We will not let the EV industry be built on the backs of workers making poverty wages while CEOs line their pockets with government subsidies," they wrote. "There is no good reason why EV manufacturing can't be the gateway to the middle class. But the early signs of this industry are worrying. We will not let corporate greed manipulate the transition to a green economy into a rollback of economic justice."
The UAW has been pressuring President Joe Biden for months to clearly demonstrate his commitment to an EV transition that is both pro-worker and pro-climate as automakers increasingly invest in the largely non-union U.S. South, threatening what Fain has described as a "race to the bottom" in electric vehicle manufacturing.
Ian Greer, a research professor at Cornell University's School of Industrial and Labor Relations, said Thursday that "most factory workers making EVs, batteries and electric propulsion systems are nonunionized, receive lower wages, and experience worse working conditions compared to the Ford, General Motors, and Stellantis workers making internal combustion engines and vehicles."
"Unionized autoworkers are fighting to have EVs and related components produced in existing workplaces and to extend union wages and benefits to battery and component plants," said Greer. "If the union fails, the EV transition could take place without being 'just,' producing long spells of unemployment and dangerous low-wage jobs where workers have no voice. If it succeeds, working-class Americans will see that they can have better working lives while protecting the planet."
The UAW has thus far withheld its 2024 presidential endorsement from Biden, expressing frustration over EV-related federal loans and funds that the administration has given to automakers without strict conditions to protect workers.
Earlier this month, in a seeming nod to the UAW's demands, the Biden administration announced a $15.5 billion funding package aimed at "retooling existing factories for the transition to electric vehicles (EVs)—supporting good jobs and a just transition to EVs."
Fain and Khanna noted in their op-ed Thursday that "the federal government will likely spend more than $300 billion on electric vehicle subsidies by 2031."
"That money must be invested in high-road, green American manufacturing jobs that create broad-based prosperity for working-class communities," they added. "But there is a real danger that those hundreds of billions of taxpayer dollars will be squandered on pumping up extreme profits without transparency or oversight... The electric vehicle future must be union-made."
The op-ed was published as nearly 150,000 UAW members prepared to walk off the job as soon as Friday morning as union negotiators and Big Three management remain far apart on key issues, including wages.
Along with 75% of the U.S. public, green groups have expressed support for the UAW as it gets ready to take collective action in pursuit of a new four-year contract that includes significantly better wages and benefits.
"We do not have to choose between good jobs and green jobs," Trevor Dolan, industry and workforce policy lead at Evergreen Action, said in a statement Wednesday. "Corporate titans will try to split our movement by presenting us with a false choice. They'll try to argue that building more clean cars is more important than supporting workers. But we know better."
News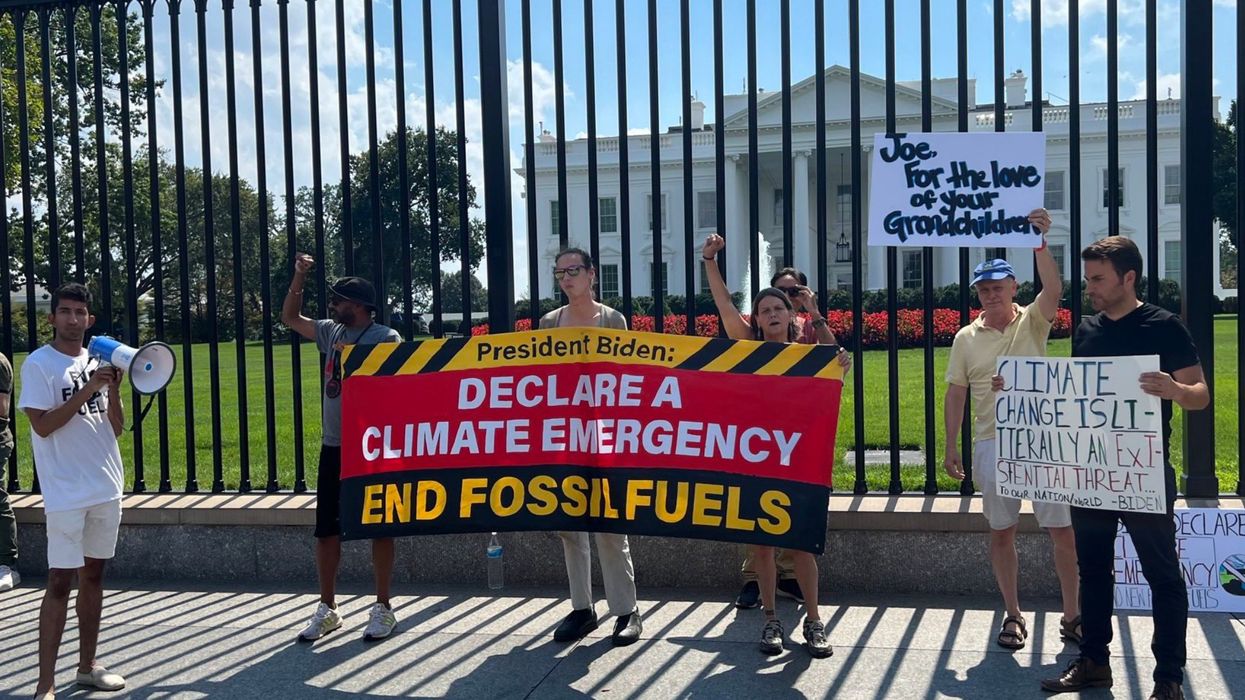 "Our constituents are counting on the federal government to use all tools at our disposal to save our planet."
Progressive U.S. House Democrats on Thursday led an urgent call for President Joe Biden's administration to phase out fossil fuel production on federal lands by the end of the decade and codify such a phaseout in new rules being drafted by executive agencies.
"With ever greater concern about the dire state of the climate emergency, we write to urge you to phase out oil and gas production on federal lands and waters by 2030," the 31 lawmakers—led by Congressional Progressive Caucus Chair Pramila Jayapal (D-Wash.) and Rep. Rashida Tlaib (D-Mich.)—wrote in a letter to the president.
The legislators' letter, which comes ahead of this weekend's March to End Fossil Fuels in New York and next week's United Nations Climate Ambition Summit in the city, adds:
Climate disasters are increasing in frequency and severity. Wildfire flames and smoke are forcing communities to evacuate across the country. Sea-level rise is shrinking coastal areas and dismantling infrastructure. Hurricanes are becoming stronger, devastating entire communities, and headlines of record-breaking heat and cold are starting to become normal. July was the hottest month in recorded history. The climate crisis is here now and causing widespread death and destruction.
Noting that nearly a quarter of U.S. greenhouse gas emissions are generated from federal lands, the letter stresses that "it is still possible to keep international climate commitments and limit warming to 1.5° C," the Paris agreement's more ambitious objective.
Parties to the Paris agreement are set to gather in Dubai this November for the U.N. Climate Change Conference (COP28).
"If we are to reach this goal, however, we must continue to turn our current climate trajectory around in the next couple of years," the lawmakers asserted. "To do this we must pair the historic investment in climate in the Inflation Reduction Act with strong administrative actions such as a phase-down of fossil fuel production on public lands. Our constituents are counting on the federal government to use all tools at our disposal to save our planet."
The legislators' letter is backed by 125 climate and environmental advocacy groups, including the Center for Biological Diversity, Friends of the Earth U.S., Food & Water Watch, Oxfam America, 350.org, Greenpeace USA, RootsAction, GreenLatinos, Unitarian Universalists for Social Justice, and Rainforest Action Network.
"If President Biden is looking for a way to keep his promise to end drilling on federal lands, Reps. Jayapal, Tlaib, and their 29 colleagues have provided it," Gladys Delgadillo, a climate organizer at the Center for Biological Diversity, said in a statement. "The federal fossil fuel program is a profound threat to life on Earth, and it's totally within President Biden's control. There's not a single good reason for it to still exist in 2030."
The lawmakers' letter came on the same day Democratic U.S. lawmakers and climate activists gathered on Capitol Hill in Washington, D.C. for a Rally to End Fossil Fuels. Speaking at the event, Sen. Jeff Merkley (D-Ore.) called the climate emergency "the most important issue facing humanity."
"But here's the ugly and brutal truth: Right now humanity is failing," he added.

On Wednesday, nearly 400 scientists called on Biden to act on the demands of the March to End Fossil Fuels, which include halting new drilling permits and repealing authorization of the Willow project and Mountain Valley Pipeline, phasing out drilling on federal lands, declaring a climate emergency, and ensuring a just transition to renewable energy sources.

News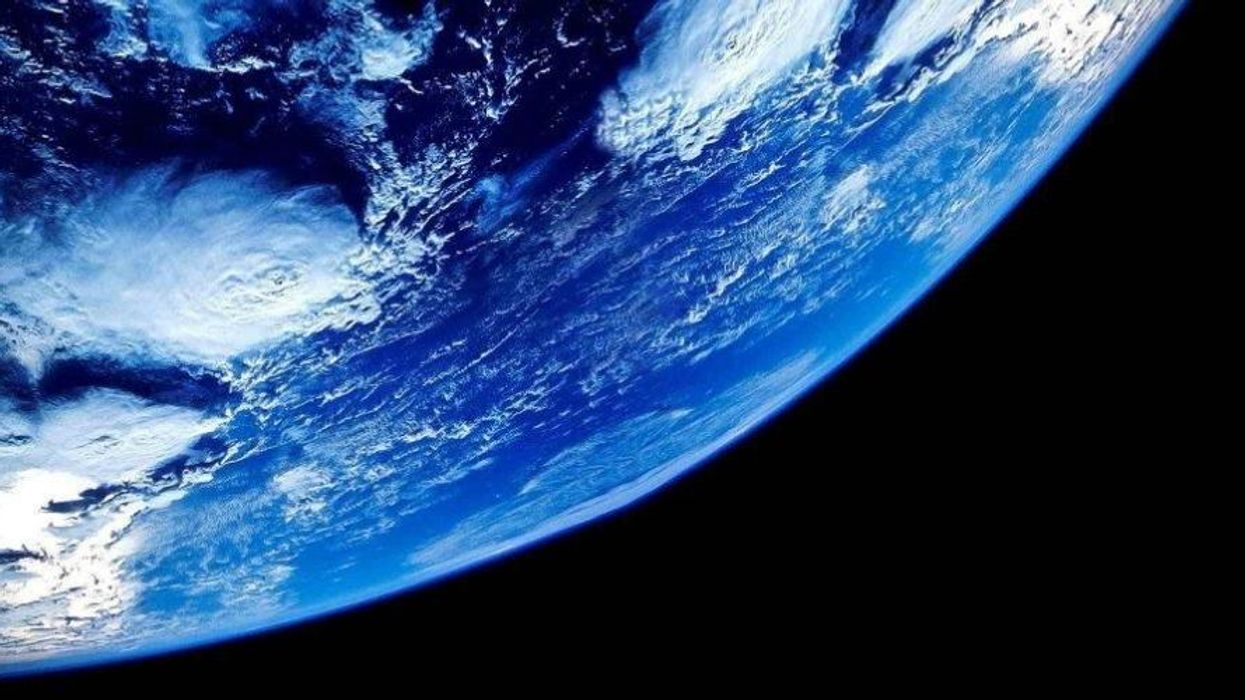 "This update on planetary boundaries clearly depicts a patient that is unwell," said one scientist.
Scientists behind a new study on the crossing of the Earth's "planetary boundaries" on Wednesday likened the planet to a sick patient, warning that six out of nine barriers that ensure the Earth is a "safe operating space for humanity" have now been breached.
Researchers at the University of Copenhagen, the Potsdam Institute for Climate Impact Research (PIK), and other international institutions analyzed 2,000 studies to update a planetary boundary framework developed in 2009 by the Stockholm Resilience Center, completing the first "complete check-up of all nine processes and systems that determine the stability and resilience of the planet."
The boundaries for climate change and land use have been broken for decades as extractive industries have razed forests and planet-heating fossil fuel emissions have significantly increased since preindustrial times.

The "novel entities" boundary—pertaining to the accumulation of synthetic pollution from substances such as microplastics, pesticides, and nuclear waste—was quantified for the first time in the study, which was published in Science Advances.
Freshwater change—both "green" freshwater in soil and vegetation and "blue" freshwater in bodies of water—has also been breached, along with biogeochemical flows, or the flow of nitrogen and phosphorus into the environment, which can create ocean dead zones and algal blooms.
"We don't know how long we can keep breaching these key boundaries before combined pressures lead to irreversible change and harm."
The study marked the first time researchers quantified a control variable for the "biosphere integrity" boundary, which they found was breached long before the framework was introduced—in the late 19th century as the Industrial Revolution and other factors accelerated the destruction of the natural world.
Co-author Wolfgang Lucht called biosphere integrity "the second pillar of stability for our planet" next to climate change, and warned the pillar is being destabilized by humans "taking out too much biomass, destroying too much habitat, deforesting too much land. Our research shows that mitigating global warming and saving a functional biosphere for the future should go hand in hand."

"This update on planetary boundaries clearly depicts a patient that is unwell, as pressure on the planet increases and vital boundaries are being transgressed," said Johan Rockström, director of PIK. "We don't know how long we can keep breaching these key boundaries before combined pressures lead to irreversible change and harm."
The boundaries for atmospheric aerosol loading, or air pollution, and ocean acidification, are both close to being crossed, while the atmospheric ozone boundary is currently well below the "zone of increasing risk," due to global initiatives within the Montreal Protocol, adopted in 1987.
The fact that the boundary for ozone depletion was once "headed for increasing regional transgressions" and slowly recovered, said co-author Katherine Richardson of the University of Copenhagen, shows that it is possible to bring the planet back from the boundaries that it's close to crossing or that have been breached to a lesser degree, such as freshwater change.
"We can think of Earth as a human body, and the planetary boundaries as blood pressure," said Richardson. "Over 120/80 does not indicate a certain heart attack but it does raise the risk and, therefore, we work to reduce blood pressure."
The boundaries that have reached the highest risk level are biosphere integrity, climate change, novel entities, and biogeochemical flows.
The update to the framework "may serve as a renewed wake-up call to humankind that Earth is in danger of leaving its Holocene-like state," reads the study, referring to relatively stable state the planet was in between the end of the last ice age—10,000 years ago—until the start of the Industrial Revolution.

The study, said global grassroots climate action campaign Extinction Rebellion, offered the latest evidence that policymakers must do everything in their power to "just stop oil"—ending approval for fossil fuel projects, subsidies for oil and gas companies, and policies that slow down a transition to renewable energy.
"We are not separate from the Earth," said the group. "We ignore these warnings at our peril."

News
Independent, nonprofit journalism needs your help.
Please Pitch In
Today!