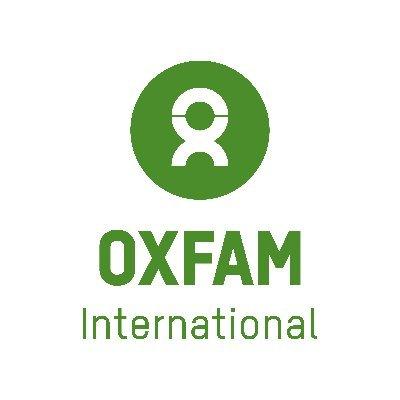 Africa Speaks Out on Climate Change
The climate witnesses will testify about the impacts which climate is already having
LONDON
Emeritus Archbishop
Desmond Tutu and Mary Robinson, Honorary President of Oxfam
International and former UN commissioner for human rights, will hear
testimony from people living on the climate front line at a special
tribunal in Cape Town.
The climate witnesses from across Africa will testify about the
impacts which climate change is already having on their lives. Tutu and
Robinson will relay these messages to African and world leaders at the
UN Climate Summit in Copenhagen at the end of the year. Over 125
hearings, involving more than half a million people, are being held in
17 countries ahead of the Summit which is set to agree a global deal to
tackle climate change.
Climate change is a huge threat to development in Africa. Despite
contributing less than 3 per cent of global emissions the continent
will be hit hard. Scientists predict serious impacts on the production
of many staple foods - with the average yields of maize in Southern
Africa projected to decline by 30 percent. The number of people without
adequate access to water on the continent is predicted to triple to 600
million by 2050.
Climate witnesses from Kenya, Mali, Malawi, Ethiopia and South Africa
will be attending the hearing which is being organised by Oxfam
International and South Africa's Environmental Monitoring Group. Rachel
Hesselman, a small-scale rooibos tea farmer from the Suid-Bokkeveld
region in South Africa has worked hard to make the most of the
opportunities which have opened up since the first democratic
elections. She now sells organic fair trade certified rooibos tea to a
growing local and foreign market. However her hard-won gains are being
threatened by drought and rising temperatures.
International climate talks are now entering their second week in
Bangkok. There are just 9 weeks to go till Copenhagen but many crucial
issues - including how much new money is going to made available to
help poor countries adapt to a changing climate - have yet to be
resolved.
Oxfam is calling for industrialized countries to take responsibility
for the crisis they have created by delivering at least $150 billion a
year in new money to help poor countries adapt to the changing climate
and by cutting their domestic emissions by at least a 40 percent cut by
2020 (relative to 1990 levels).
Mary Robinson, Honorary President of Oxfam International, former UN Commissioner on human rights said:
"The testimony of women and men who are already struggling to cope
with a changing climate is a powerful reminder of what is at stake in
the international climate negotiations. Already impoverished
communities across Africa stand to lose so much because of a climate
crisis in which they have played no part. Their voices - and their
demands for a fair, ambitious and binding climate deal - deserve to be
heard by political leaders in Africa and across the globe."
Emeritus Archbishop Desmond Tutu said:
"In the same way the South African Truth and Reconciliation
Commission bore witness to the injustices of apartheid, this hearing
will bear witness to the injustice of climate change. World leaders
must not turn their backs on the people from across Africa and around
the world who are struggling to cope with a changing climate. They must
deliver the emissions reductions and the financial support that is
needed now to prevent a human catastrophe."
Irungu Houghton, Pan Africa Director for Oxfam International said:
"African leaders must the listen to people living on the climate
front line. They must work together to press for a global climate deal
that meets the needs of their poorest people and they must act at home
to help their most vulnerable communities adapt."
Oxfam International is a global movement of people who are fighting inequality to end poverty and injustice. We are working across regions in about 70 countries, with thousands of partners, and allies, supporting communities to build better lives for themselves, grow resilience and protect lives and livelihoods also in times of crisis.
LATEST NEWS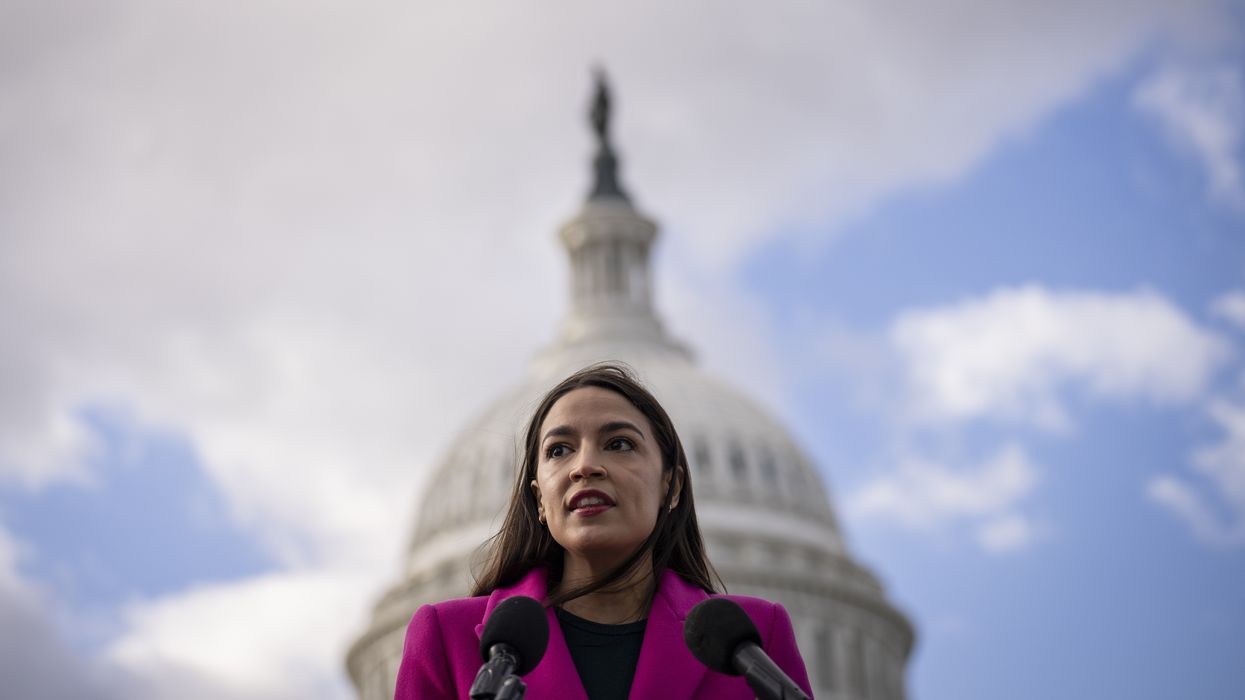 "Our first priority should be in protecting your ability to exist without social media companies harvesting and commodifying every single piece of data about you without you and without your consent," the Democrat argues.
Amid a national debate over whether Congress should ban TikTok, U.S. Rep. Alexandria Ocasio-Cortez on Saturday posted her first video on the social media platform to make the case for shifting the focus to broad privacy protections for Americans.
The New York Democrat's move follows TikTok CEO Shou Zi Chew testifying before the U.S. House Energy and Commerce Committee as well as rights content creators, privacy advocates, and other progressive lawmakers rallying against a company-specific ban on Capitol Hill earlier this week.
Supporters of banning TikTok—which experts say would benefit its Big Tech competitors, Google, Meta, and Snap—claim to be concerned that ByteDance, the company behind the video-sharing platform, could share data with the Chinese government.
Meanwhile, digital rights advocates such as Fight for the Future director Evan Greer have argued that if really policymakers want to protect Americans from the surveillance capitalist business model also embraced by U.S. tech giants, "they should advocate for strong data privacy laws that prevent all companies (including TikTok!) from collecting so much sensitive data about us in the first place, rather than engaging in what amounts to xenophobic showboating that does exactly nothing to protect anyone."
Ocasio-Cortez embraced that argument, saying in her inaugural video: "Do I believe TikTok should be banned? No."
"I think it's important to discuss how unprecedented of a move this would be," Ocasio-Cortez says. "The United States has never before banned a social media company from existence, from operating in our borders, and this is an app that has over 150 million Americans on it."

Advocates of banning TikTok "say because of this egregious amount of data harvesting, we should ban this app," she explains. "However, that doesn't really address the core of the issue, which is the fact that major social media companies are allowed to collect troves of deeply personal data about you that you don't know about without really any significant regulation whatsoever."
"In fact, the United States is one of the only developed nations in the world that has no significant data or privacy protection laws on the books," the congresswoman stresses, pointing to the European Union's legislation as an example. "So to me, the solution here is not to ban an individual company, but to actually protect Americans from this kind of egregious data harvesting that companies can do without your significant ability to say no."
"Usually when the United States is proposing a very major move that has something to do with significant risk to national security, one of the first things that happens is that Congress receives a classified briefing," she notes, adding that no such event has happened. "So why would we be proposing a ban regarding such a significant issue without being clued in on this at all? It just doesn't feel right to me."
The "Squad" member further argues that "we are a government by the people and for the people—and if we want to make a decision as significant as banning TikTok," any information that could justify such a policy "should be shared with the public."

"Our first priority," Ocasio-Cortez concludes, "should be in protecting your ability to exist without social media companies harvesting and commodifying every single piece of data about you without you and without your consent."
News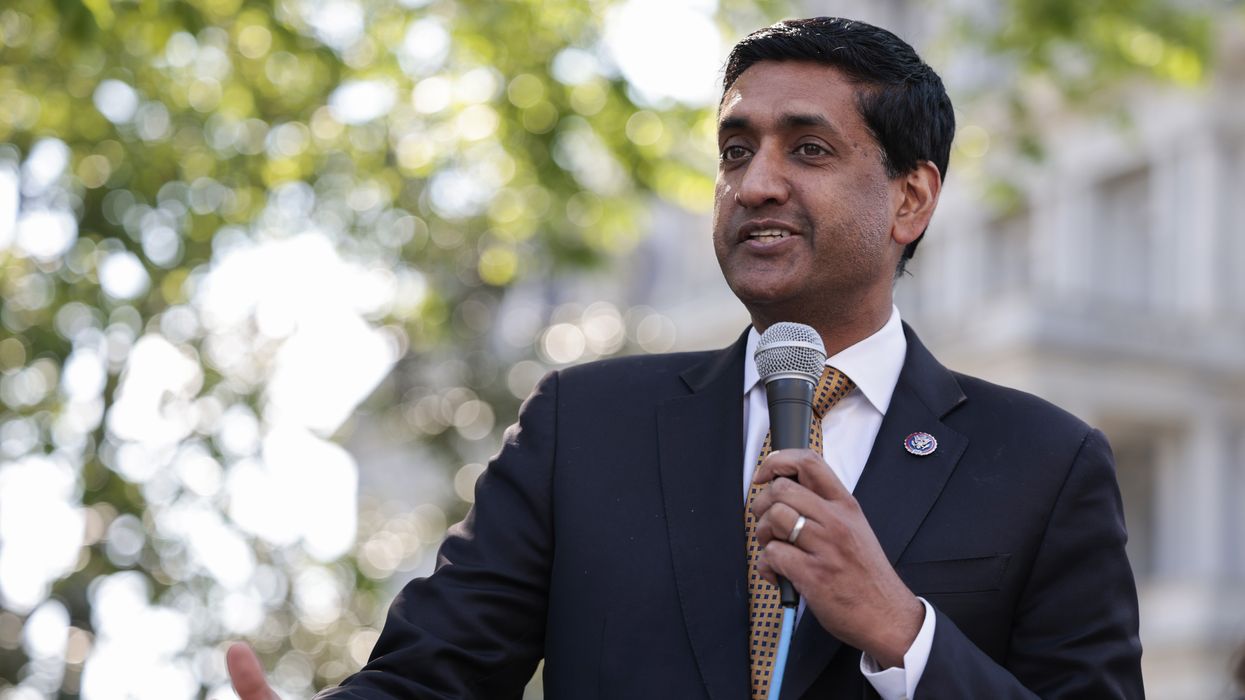 "I know Barbara will not only fight for, but will deliver on our progressive priorities that are long overdue like Medicare for All, a Green New Deal, and ending the filibuster," said the Democratic congressman.
Congressman Ro Khanna announced on CNN Sunday that he will not run for U.S. Senate and is endorsing fellow California Democrat Rep. Barbara Lee in the closely watched 2024 race for retiring Sen. Dianne Feinstein's seat.
"I have concluded that despite a lot of enthusiasm from Bernie folks, the best place, the most exciting place, action place, fit place, for me to serve as a progressive is in the House of Representatives," said Khanna, who co-chaired the 2020 presidential campaign of Sen. Bernie Sanders (I-Vt.).
"And I'm honored to be co-chairing Barbara Lee's campaign for the Senate and endorsing her today. We need a strong anti-war senator and she will play that role," the congressman told CNN's Jake Tapper on "State of the Union."
In a statement, Khanna stressed that "Barbara is the progressive leader Californians need right now, and her solid record as one of Congress' most outspoken champions of justice speaks for itself."
"I know Barbara will not only fight for, but will deliver on our progressive priorities that are long overdue like Medicare for All, a Green New Deal, and ending the filibuster," he continued. "There's a reason she's beloved by Gen Z. Because Barbara understands the issues facing young people today and knows it is our responsibility to protect our rights, our democracy, and the planet for the next generation."
"What's more, I believe that representation matters. And for far too long, our country's institutions have failed to reflect that reality," added Khanna, noting that there is not currently a Black woman serving as a Democratic senator.
So far, Lee's opponents are two other Democrats representing California in the U.S. House of Representatives: Katie Porter and Adam Schiff. Feinstein, who is 89, confirmed her long-anticipated retirement plans last month.

News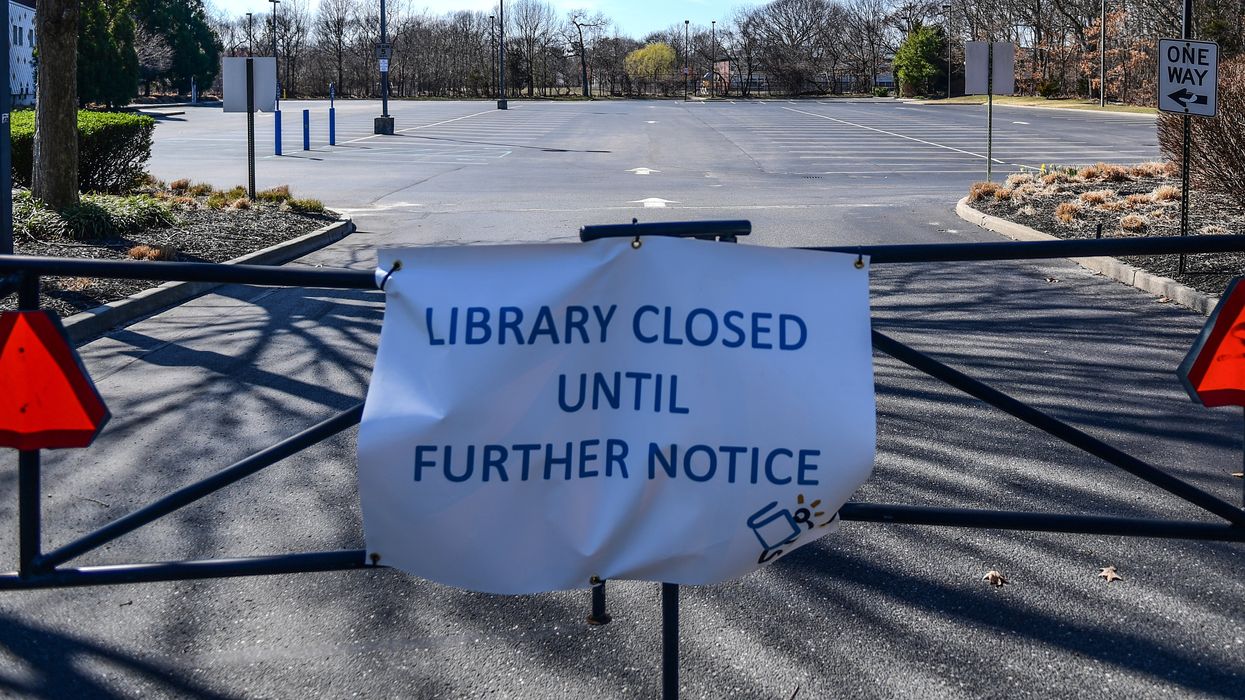 "For democracy to thrive at global scale, libraries must be able to sustain their historic role in society—owning, preserving, and lending books," said Internet Archive founder Brewster Kahle. "This ruling is a blow for libraries, readers, and authors."
Internet Archive vowed to appeal after a U.S. district court judge on Friday sided with four major publishers who sued the nonprofit for copyright infringement.
Prior to the Covid-19 pandemic, Internet Archives operated a controlled digital lending system, allowing users to digitally check out scanned copies of purchased or donated books on a one-to-one basis. As the public health crises forced school and library closures, the nonprofit launched the National Emergency Library, making 1.4 million digital books available without waitlists.
Hachette, HarperCollins, John Wiley & Sons, and Penguin Random House sued Internet Archive over its lending policies in June 2020. Judge John G. Koeltl of the Southern District of New York on Friday found in Hachette v. Internet Archive that the nonprofit "creates derivative e-books that, when lent to the public, compete with those authorized by the publishers."
A future in which libraries are just a shell for Big Tech's licensing software and Big Media's most popular titles would be awful—but that's where we're headed if this decision stands.
Internet Archive "argues that its digital lending makes it easier for patrons who live far from physical libraries to access books and that it supports research, scholarship, and cultural participation by making books widely accessible on the Internet," the judge wrote. "But these alleged benefits cannot outweigh the market harm to the publishers."

In a statement responding to the ruling, Internet Archive founder Brewster Kahle pledged to keep fighting against the publishers.
"Libraries are more than the customer service departments for corporate database products. For democracy to thrive at global scale, libraries must be able to sustain their historic role in society—owning, preserving, and lending books," Kahle said. "This ruling is a blow for libraries, readers, and authors and we plan to appeal it."
Internet Archive's supporters have shared similar warnings throughout the ongoing court battle, including after the ruling Friday.
"In a chilling ruling, a lower court judge in New York has completely disregarded the traditional rights of libraries to own and preserve books in favor of maximizing the profits of Big Media conglomerates," declared Lia Holland, campaigns and communications director at the digital rights group Fight for the Future.
"We applaud the Internet Archive's appeal announcement, as well as their steadfast commitment to preserving the rights of all libraries and their patrons in the digital age," they said. "And our admiration is shared—over 14,000 people having signed our pledge to defend libraries' digital rights at BattleForLibraries.com this week alone."
Holland continued:
From a basic human rights perspective, it is patently absurd to equate an e-book license issued through a surveillance-ridden Big Tech company with a digital book file that is owned and preserved by a privacy-defending nonprofit library. Currently, publishers offer no option for libraries to own and preserve digital books—leaving digital books vulnerable to unauthorized edits, censorship, or downright erasure, and leaving library patrons vulnerable to surveillance and punishment for what they read.

In a world where libraries cannot own, preserve, or control the digital books in their collections, only the most popular, bestselling authors stand to benefit—at the expense of the vast majority of authors, whose books are preserved and purchased by libraries well after publishers have stopped promoting them. Further, today a disproportionate number of traditionally marginalized and local voices are being published in digital-only format, redoubling the need for a robust regime of library preservation to ensure that these stories survive for generations to come.

A future in which libraries are just a shell for Big Tech's licensing software and Big Media's most popular titles would be awful—but that's where we're headed if this decision stands. No book-lover who wants an equitable and trustworthy written world could find such a future desirable. Accordingly, we plan to organize an in-person action to demand robust ownership and preservation standards for digital books and libraries. For updates on when and where, check BattleForLibraries.com.
More than 300 authors last September signed an open letter led by Fight for the Future calling out publishers and trade associations for their actions against digital libraries, including the lawsuit targeting Internet Archive.
"Libraries saved my life as a young reader, and I've seen them do as much and more for so many others," said signatory Jeff Sharlet. "At a time when libraries are at the frontlines of fascism's assault on democracy, it is of greater importance than ever for writers to stand in solidarity with librarians in defense of the right to share stories. Democracy won't survive without it."
Fellow signatory Erin Taylor asserted that "the Internet Archive is a public good. Libraries are a public good. Only the most intellectually deprived soul would value profit over mass access to literature and knowledge."
Koeltl's ruling came just two days after the American Library Association released a report revealing that in 2022, a record-breaking 2,571 titles were challenged by pro-censorship groups pushing book bans, a 38% increase from the previous year.
Meanwhile, Republicans in the U.S. House of Representatives on Friday passed the so-called Parents Bill of Rights Act, which education advocates and progressive lawmakers argue is intended to ban books and further ostracize marginalized communities.

News
SUPPORT OUR WORK.
We are independent, non-profit, advertising-free and 100%
reader supported.