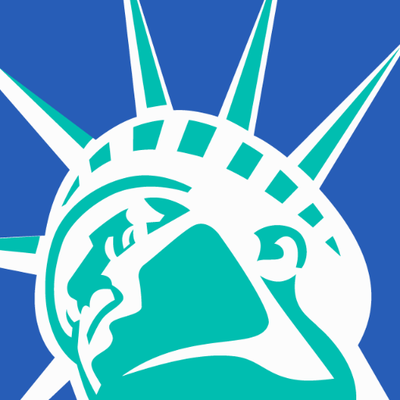 For Immediate Release
Contact:
Phone: (202) 588-1000
Public Citizen President Robert Weissman on ...
Public Citizen President Robert Weissman on ...
Corporate influence over national policy
WASHINGTON
Public Citizen President Robert Weissman on ...
Corporate influence over national policy
"There is a common link between the policy failure to impose
meaningful restraints on Wall Street, drug companies marketing unsafe
drugs, a deeply flawed climate bill, a dysfunctional health insurance
system that results in 18,000 preventable deaths a year, cable
companies' ability to impose onerous contractual terms, and a global
trading system that undermines our government's authority to adopt
consumer, environmental and worker protections. That common link is
excessive and unchecked corporate power. Public Citizen has always been
a leader not only in addressing issues directly related to health,
safety and environmental protection, but also in working directly to
curb excessive corporate power.
"I hope to help us continue to challenge - and break down - the
false boundaries corporations have successfully imposed on policy
debates. In healthcare, the Obama administration and congressional
leaders have refused to consider the only approach - a
Medicare-for-All, single-payer system - that can cure the system's dual
ills: runaway costs and denial of coverage to tens of millions. In
climate, the legislation that has passed the House of Representatives
utterly fails to produce the economic transformation that the science
tells us we must undergo to avert climate catastrophe. In financial
regulation, the banks have defeated the most important legislative
proposals to mitigate the mortgage epidemic - leading Senate Majority
Whip Dick Durbin to say the banks 'own the place.' The banks have
announced they intend to "kill" the most important regulatory proposal
from the Obama administration - a proposed new financial consumer
protection agency. Our job at Public Citizen is to refuse to let
corporations impose these kinds of limits on policymaking."
Climate change
"Climate change is the greatest threat to the well-being of the
planet and its people. It is going to be the defining issue of the next
50 years - and the world is right now on a terribly worrisome
trajectory.
"It is good to have an administration that acknowledges the reality
of climate change and wants to address it, but the proposals on the
table are woefully inadequate. King Coal, Big Oil and the utilities,
among other industrial and agribusiness interests, have joined together
to, so far, thwart an appropriate policy response.
"There is great opportunity in responding to the crisis, with more
attention to the vibrancy of local communities, the creation of
millions and millions of new jobs, greater equity, and a sense of
shared national and global mission.. New efficiency and energy
technologies can be the engine for an economy that has lost its drivers
- which, for this decade, were the financial sector and housing.
Decentralized generation and distribution offer the possibility for
more independent and livable communities.
"But to respond to the crisis will require first recognizing it for
what it is - not just another in the list of important issues, but an
existential threat to the planet. We - all of us together, with
government in the lead - have to mobilize resources and organizational
might commensurate with the scale of the threat. In the United States,
we have to mobilize the way the country did for World War II.
"Public Citizen brings a long history of working on climate-related
policies like fuel economy standards, subsidies for fossil fuels,
stopping new coal plant construction, and promoting the development of
solar and renewable energy technologies. We are going to build on that
tradition and leverage our collective expertise in matters from global
trade to administrative law. We are going to engage our members and
allies so that together we build a strong citizen movement to overcome
the fossil fuel lobby and avert climate catastrophe."
The financial crisis
"Through its avarice and recklessness, Wall Street has sunk us into
the worst recession of the past 70 years - and, not so incidentally,
destroyed many of its leading firms. Those that survive are dependent
on the trillions of dollars in public funds used to bail out Wall
Street and the big banks.
"Yet rather than express shame and apologize, these institutions
continue to dominate the policymaking debate. Senator Durbin says the
banks "own the place," in the context of their defeat of mortgage
cramdown legislation - a modest measure to address foreclosures that
would very likely benefit banks but would contravene their ideological
opposition to adjusting loan principle. The banking industry openly
announces its plans to 'kill' the most significant Obama
administration financial regulatory proposal - to create a new
financial consumer protection agency.
"We need a smaller financial sector. We need to shrink the size of
the giant banks, impose meaningful restraints on compensation for
executives and highly paid employees (because pay packages incentivized
reckless risk-taking), impose a financial transaction tax, empower
consumers, and offer much more institutional support for community
development banks and credit unions."
Health care reform
"The richest country in the world spends far more than other wealthy
nations on healthcare (at least 50 percent more than every country
except Luxembourg) but sports middling health indicators. It permits 45
million people to live without health insurance, denying them access to
preventative and routine care, resulting in the death of 18,000 people
a year. It tolerates private health insurance companies making
life-and-death rationing decisions for millions of people with only
minimal accountability. It lets private health insurers refuse to take
sick people as customers and engage in endless manipulations to discard
its customers if they do become sick. It features a system in which
medical bills and illness contribute to almost two out of three
personal bankruptcies - even though three-quarters of these bankrupt
people had insurance when they became sick.
"There is a cure all for these ills. It is a Medicare-for-All,
single-payer system, in which everyone is guaranteed access to
healthcare as a matter of right and the government pays medical bills
(thus operating as the "single payer").
"Unfortunately, instead of advocating for this approach - which
President Obama supported as a state senator, and which he still says
would be superior if the system was being designed from scratch - the
Obama administration has sought to reach an accommodation with the
insurance industry, hospitals and Big Pharma."
Money in politics/public financing of elections
"We now have a president eager to take on the big issues -
healthcare, climate change, financial regulatory reform. But in each
case, things are going very wrong. That's because of excessive
corporate power in general, and the distorting power of corporate money
in politics in particular. Indeed, the extraordinarily serious problems
with health care, climate and the financial system are traceable in
large part to money in politics. Wall Street invested more than $5
billion in campaign contributions and lobbying in the decade preceding
the financial meltdown, for example. That money bought them a series of
deregulatory moves that paved the way for the financial meltdown. Now,
with it no longer possible to deny that these problems need addressing,
corporate money is working - all too successfully - to prevent
meaningful remedies.
"With the Citizens United case, the Supreme Court appears poised to
make a bad situation much worse. The court may permit corporations to
spend unlimited amounts of money from the company treasury to support
electoral candidates. Such a decision will unleash a tsunami of
corporate money - probably the best investment a business can make - to
slant elections in favor of corporate-friendly candidates. That money
not only will affect the outcome of races, it will further lead
candidates to engage in self-censorship when they risk offending
powerful business interests.
"Running effective campaigns that engage voters costs money. But it
is equally obvious that elections funded by private money give
disproportionate influence to the wealthy. The simple solution is to
treat elections as a public good (we do, after all, still have public
financing of the electoral apparatus itself) and to provide public
financing for candidates."
Pending free trade agreements
"Designed by the world's largest corporations, our global trading
system benefits those who designed it. Trading rules, including those
in existing and pending free trade agreements, strip power away from
democratically elected governments. Trade rules prevent our federal
government and our states (as well as other governments) from
protecting consumers and the environment. They interfere with efforts
to promote community development and the preservation of good-paying
jobs. They give pharmaceutical companies the right to price gouge the
world's poor, and help agribusiness eliminate family farms.
"When it comes to trade, we need a redirection. We need trade rules
that enhance democracy and ensure that trade advances rather than
undermines the things we want from an economy: safe products,
good-paying jobs and decent livelihoods, vibrant communities and a
healthy planet.
"The Trade Reform, Accountability, Development and Employment
(TRADE) Act offers us a way to achieve this redirection. There is
overwhelming public support for the course correction that the TRADE
Act would achieve; the only question is whether the public can be
organized to overcome the entrenched interests supporting the trade
status quo."
The state of the regulatory system
"Whether it comes to health and safety, environmental protection or
maintaining a working financial system that serves all people, our
regulatory system is broken. It is the victim of more than two decades
of deregulatory ideology, misguided court decisions, inappropriate
budget cutbacks, inappropriate reliance on partnership with industry,
distorted cost-benefit analyses and simple corporate capture.
"We need more funding for regulatory agencies - which more than pays
for itself in injuries and illness prevented, lives saved and
environmental space preserved. We need to validate the work of food
inspectors and drug regulators who help keep us safe. We need to ensure
regulatory independence, and empower and direct regulatory agencies to
prioritize their health, safety and related missions over accommodating
the industries they regulate. We need to make sure the courts remain
available for victims of corporate violence, irrespective of whether
their actions were blessed by regulators. And we need to organize and
create mechanisms so citizens can band together to hold regulators (and
the corporations they regulate) accountable."
Public Citizen is a nonprofit consumer advocacy organization that champions the public interest in the halls of power. We defend democracy, resist corporate power and work to ensure that government works for the people - not for big corporations. Founded in 1971, we now have 500,000 members and supporters throughout the country.
(202) 588-1000
LATEST NEWS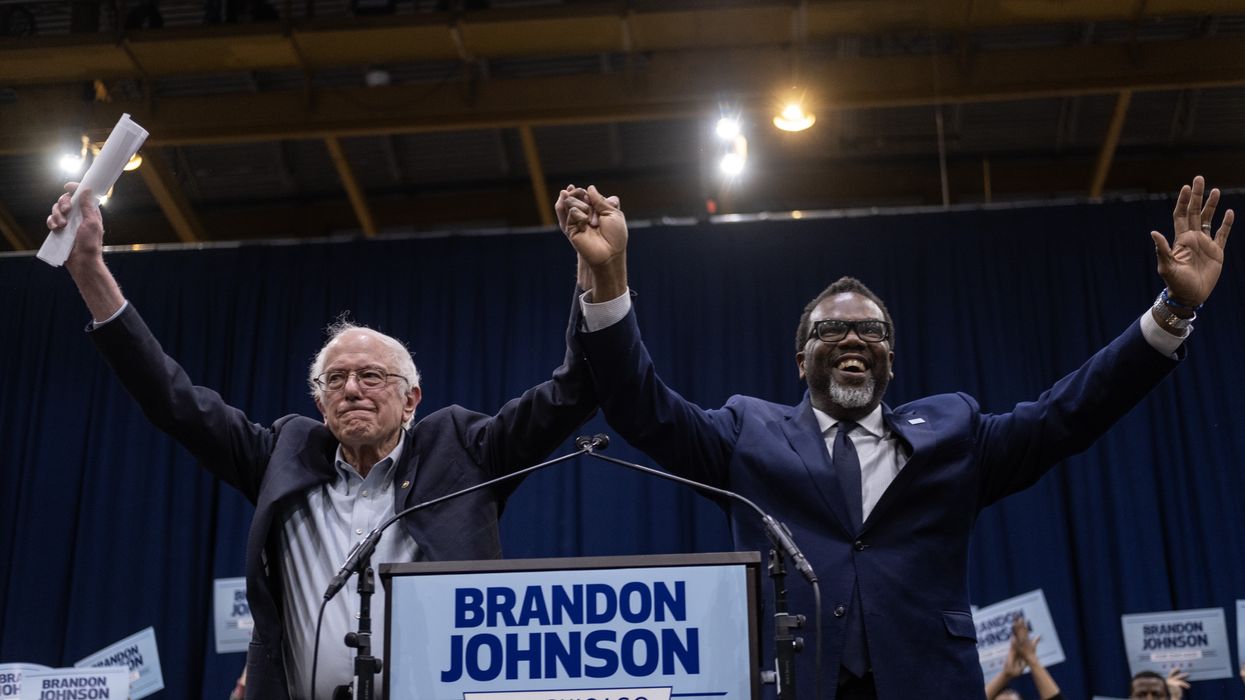 "Which side are you on?" Sanders asked at the packed rally. "Are you on the side of working people, or are you on the side of the speculators and billionaires? And I know which side Brandon is on."
U.S. Sen. Bernie Sanders stumped for progressive Chicago mayoral candidate Brandon Johnson late Thursday, imploring the city's voters to turn out in record numbers to overcome what he described as the powerful establishment forces backing conservative Democrat Paul Vallas.
"Our job on Tuesday is to make sure we have the largest voter turnout this city has ever seen," Sanders (I-Vt.) told the crowd gathered at the University of Illinois Chicago days ahead of the April 4 runoff. "This is going to be a close election, and the deciding factor will be voter turnout."

A Northwestern University poll released earlier this week showed the race is in a dead heat, with Johnson and Vallas each receiving 44% support and 12% of voters still undecided.
"Brandon's opponent and the other side—they have a lot of money," the Vermont senator said Thursday. "That's what always happens when you take on the establishment. They have the money. They've got a lot of power. But you know what we have? We have the people."

The rally came after new financial disclosures showed that a super PAC with close connections to former Education Secretary Betsy DeVos recently spent nearly $60,000 on digital media supporting Vallas, the former CEO of Chicago Public Schools who has worked to privatize education in his home city as well as New Orleans and Philadelphia.

"The fundamental issue, the deep down issue, is: Which side are you on?" Sanders said Thursday night. "Are you on the side of working people, or are you on the side of the speculators and billionaires? And I know which side Brandon is on."
While Sanders didn't explicitly mention the DeVos-tied super PAC's support for Vallas' campaign during Thursday's rally, American Federation of Teachers president Randi Weingarten did, saying it "tells you everything you need to know about" Vallas.
In a statement earlier Thursday, Weingarten said that "Paul Vallas' goal of defunding public schools and dividing parents against teachers makes him precisely the kind of candidate who would appeal to a fellow wrecker like Betsy DeVos—a person who's devoted her life to ending public education as we know it."
"From Chicago to Philadelphia to New Orleans," Weingarten added, "Vallas waged a craven campaign to voucherize and pauperize, just like DeVos tried—and failed—to do when she served as Donald Trump's education secretary."
Watch Thursday's rally:
Johnson, a longtime educator and organizer, also called attention to the Illinois Federation for Children PAC's spending on the race during a candidate forum late Thursday.
"Betsy DeVos has inserted herself and her resources into my opponent's coffers," Johnson said.
Vallas countered that he has "never had any conversations or contacts with Betsy DeVos."
"Our campaign has not received any money from her," Vallas said, citing the often vanishingly thin barrier separating so-called "independent expenditures" by super PACs and direct donations to political campaigns.

In addition to the DeVos-connected spending, Vallas has also received financial support from "conservative contributors and prominent Republicans," the Chicago Tribunereported earlier this month.
"Vallas' largest contributor was golf course developer Michael Keiser, who has given him $700,000," the Tribune noted. "Keiser previously contributed $11,200 to former President Donald Trump, a Republican. Vallas has taken money from John Canning, a Chicago private equity executive who has given to many politicians locally but also national Republicans, and Noel Moore, who has given to Trump and Texas Republican U.S. Sen. Ted Cruz."
Johnson's biggest contributors, by contrast, have been unions representing teachers and service workers.
"When you take dollars from Trump supporters and try to cast yourself as a part of the progressive movement, man—sit down," Johnson said at Thursday night's rally.
News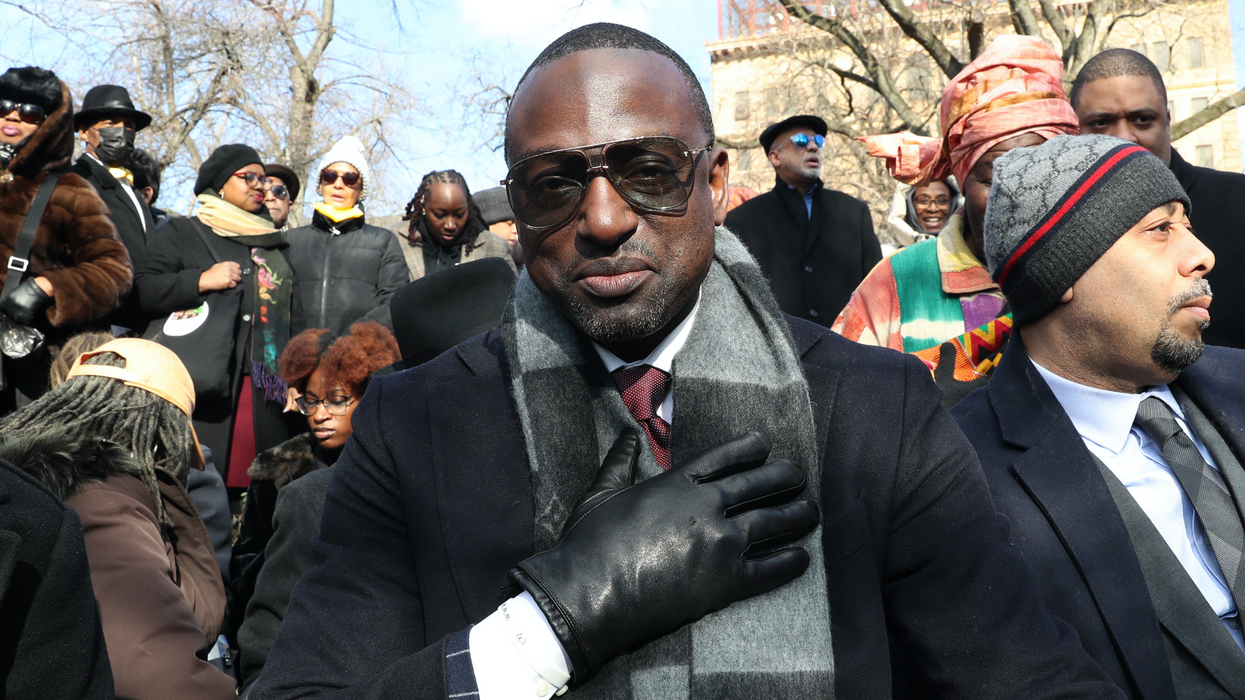 "For those asking about my statement on the indictment of Donald Trump—who never said sorry for calling for my execution—here it is," said Yusef Salaam.
Yusef Salaam, one of the five New York teens wrongfully convicted and imprisoned for the 1989 rape of a jogger in Central Park, issued a brief statement following Thursday's criminal indictment of former U.S. President Donald Trump—who called for bringing back the state's death penalty to execute the defendants and never apologized after they were cleared.
Salaam tweeted: "For those asking about my statement on the indictment of Donald Trump—who never said sorry for calling for my execution—here it is: Karma."
\u201c#PowerPost\u270a\ud83c\udffb\u270a\ud83c\udffc\u270a\ud83c\udffd\u270a\ud83c\udffe\u270a\ud83c\udfff\u2122\ufe0f\n\nFor those asking about my statement on the indictment of Donald Trump - who never said sorry for calling for my execution - here it is:\n\nKarma\u201d

— Yusef Abdus Salaam (@Yusef Abdus Salaam) 1680212837
Trump spent $85,000—over $200,000 today—on a full-page ad that ran in all four of New York's major newspapers calling for the restoration of capital punishment so that the Central Park Five could be executed.
\u201cOne of the exonerated five aka Central Park five reacting to Trump indictment. \n\nTrump took out this ad in four NY newspapers in 1989 and never apologized for it.\u201d

— Yashar Ali \ud83d\udc18 \u06cc\u0627\u0634\u0627\u0631 (@Yashar Ali \ud83d\udc18 \u06cc\u0627\u0634\u0627\u0631) 1680214390
The ad read, in part:
Mayor [Ed] Koch has stated that hate and rancor should be removed from our hearts. I do not think so. I want to hate these muggers and murderers. They should be forced to suffer... Yes, Mayor Koch, I want to hate these murderers and I always will... How can our great society tolerate the continued brutalization of its citizens by crazed misfits?
The five Black and Latino teens—Antron McCray, Kevin Richardson, Raymond Santana, Korey Wise, and Salaam—were beaten and coerced by New York City police into falsely confessing to the rape. They spent years behind bars for the horrific crime that they did not commit.
Salaam, who was 15 years old when his life was upended, was imprisoned for six years and eight months before his exoneration.

In a 2019 interview with the BBC, Salaam—who is now a motivational speaker—said that "I look at Donald Trump, and I understand him as a representation of a symptom of America."
"We were convicted because of the color of our skin. People thought the worst of us," he added. "And this is all because of prominent New Yorkers—especially Donald Trump."
In a statement, National Action Network founder and president Rev. Al Sharpton said that "it's not lost on those of us who were there in 1989 that Donald Trump will likely walk into the same courthouse where the Exonerated 5 were falsely convicted for a crime they did not commit."
\u201cREV. AL SHARPTON RESPONDS TO REPORTS OF PENDING TRUMP INDICTMENT\u201d

— NationalActionNet (@NationalActionNet) 1680216860
"Let's not forget that it was Donald Trump who took out full-page ads calling for these five Black and Brown young men to get the death penalty," Sharpton continued. "This is the same man who's now calling for violence when he has to go through the same system. The same man will have to stand up in a courtroom and see firsthand what the criminal justice system is like."
"All I can say is, what goes around comes around," he added.

News
The historic charges against the 2024 candidate "are the first ever brought against him, but they will not be the last," said one Trump critic, noting that "we know of literally dozens of credible allegations of crimes."
A Manhattan grand jury voted to indict former U.S. President Donald Trump for his role in a hush money payment to porn star Stormy Daniels, The New York Timesreported Thursday, citing five people with knowledge of the matter.
The grand jury's move makes Trump the first ex-president to face criminal charges—and comes as the 76-year-old is seeking the 2024 Republican presidential nomination. An indictment or even conviction in the case would not prevent him from running.
After other outlets also confirmed the historic vote, a spokesperson for District Attorney Alvin Bragg said that "this evening we contacted Mr. Trump's attorney to coordinate his surrender to the Manhattan DA's office for his arraignment on a [New York] Supreme Court indictment, which remains under seal. Guidance will be provided when the arraignment date is selected."
Citing two unnamed sources familiar with the case, CNNreported that Trump faces over 30 counts related to business fraud.

"Donald Trump has spent his entire political career dodging accountability for his wanton disregard for the law. It is finally catching up to him."
In a phone call with ABC News producer John Santucci, Trump said this is an "attack on our country" and "political persecution," adding that "they are trying to impact an election." The twice-impeached former president made similar remarks in a lengthy statement.
Asked by Santucci asked if he will turn himself in, Trump responded, "You take care, John," and hung up. Trump attorney Joe Tacopina toldNBC News that his client is expected to surrender to the DA's office early next week.
Trump supporters expressed outrage over the development—as did Republican Florida Gov. Ron DeSantis, who is expected to also run for the 2024 GOP presidential nomination but said Thursday that his state "will not assist in an extradition request."
Despite warnings that this case "is the first to result in an indictment, though arguably the toughest to win," as Mark Joseph Stern wrote for Slate, critics of Trump still welcomed the news as a long-awaited step toward accountability.

\u201cDonald Trump was the most corrupt president in American history. He was the first president to be impeached twice, and now he\u2019s the first former president to be criminally indicted.\n\nTrump's corruption is finally catching up to him.\u201d

— Citizens for Ethics (@Citizens for Ethics) 1680214108
"We know of literally dozens of credible allegations of crimes committed by Donald Trump as president or running for it, with no charges filed. Until now," tweeted Noah Bookbinder, president of the watchdog group Citizens for Responsibility and Ethics in Washington (CREW). "We can't yet evaluate these charges, but make no mistake, this is a huge deal for accountability."
"Donald Trump has spent his entire political career dodging accountability for his wanton disregard for the law. It is finally catching up to him," Bookbinder added. "The charges in New York are the first ever brought against him, but they will not be the last."
Congresswoman Ilhan Omar (D-Minn.) similarly said "this is just one of many criminal acts for which Donald Trump is being investigated. Make no mistake: the fact that one of the most powerful people in the world was investigated impartially and indicted is testament to the fact that we still live in a nation of laws. And no one is above the law."
Daniels has alleged that she had an extramarital sexual affair with Trump, which he denies. Daniels' attorney, Clark Brewster, said that "the indictment of Donald Trump is no cause for joy. The hard work and conscientiousness of the grand jurors must be respected. Now let truth and justice prevail. No one is above the law."
Trump's former fixer Michael Cohen, who made a $130,000 payment to Daniels, said Thursday that "accountability matters and I stand by my testimony and the evidence I have provided" to the district attorney.
Aaron Scherb, senior director of legislative affairs at Common Cause, pointed to Cohen's prison time on Thursday.
"No American is above the law, including former presidents, and Donald Trump will get his day in court," said Scherb. "Donald Trump and his co-conspirators clearly appeared to have broken the law and his attorney at the time has already served time in federal prison for charges related to the $130,000 hush money payout. The Manhattan district attorney's office is right to hold the former president to the same standard as every other American."
\u201cHere\u2019s my new piece for \u2066@MSNBCDaily\u2069 on the importance of Donald Trump being indicted. Hope you\u2019ll have a look. https://t.co/QzNpk2iM2Q\u201d

— Glenn Kirschner (@Glenn Kirschner) 1680212959
John Bonifaz, president of Free Speech for People, said that "Donald Trump must face the rule of law for all of the crimes he has committed, and this indictment by the Manhattan grand jury is an important first step."
Free Speech for People has argued that Trump and congressional Republicans who provoked and supported the January 6, 2021 attack on the U.S. Capitol should be ineligible to serve, citing the
section
of the 14th Amendment that
bars
from federal office anyone who has taken an oath to support the Constitution then "engaged in insurrection or rebellion."
Urging secretaries of state and chief election officials across the country to "do their job," Bonifaz said that "the insurrectionist disqualification clause of the 14th Amendment makes clear that Trump is disqualified from holding any future public office based on his role in inciting and mobilizing the January 6th insurrection."
"No prior indictment or conviction is required in order to enforce Section 3 of the Fourteenth Amendment against Trump," he added. "To protect our republic, we must uphold this critical constitutional provision at this moment in history."
News
SUPPORT OUR WORK.
We are independent, non-profit, advertising-free and 100%
reader supported.