For Immediate Release
March, 05 2009, 10:38am EDT
Contact:
Phone: (202) 223-4975,Email:,coha@coha.org
As Mexico's Problems Mount: The Impact of the Economic Recession on Migration Patterns from Mexico
A COHA Analysis
WASHINGTON
- As migration from,
and remittances to, Mexico have decreased as a result of the current
recession, the Mexican economy ominously worsens
- Migration, remittances, and the national economy should be considered
as integral components in the debate over whether Mexico deserves to be
classified as a "failed state," and what should be United States policy
The Mexican economy and many of its national institutional
structures may be on the brink of collapse. While drug war violence has
dominated the recent news about the possible irreversible status as a
society beyond remediation, the topic of immigration has been either
marginalized or used to further promote fears that the conflict may
spread to the United States. Drugs, national security, and
economic recession have replaced immigration reform on the United
States' policy agenda. However, the current financial crisis, and its
impact south of the border, is intricately linked to matters of
immigration, security, and Mexico's very cohesion.
Previous Mexican Economic Crises and their Impact on Migration
In the past, economic crises in Mexico have precipitated spikes in
immigration to the United States. In 1982, falling oil prices forced a
72 percent devaluation of the peso, resulting in a 30 percent increase
in Mexicans apprehended along the U.S. border, from 1 million to 1.3
million, in 1983 and 1984. In 1994, as the indigenous Zapatistas in the
southern Chiapas region welcomed the North American Free Trade
Agreement (NAFTA) with an uprising, the economic crisis resulting from
the peso's devaluation resulted in another 30 percent increase in
border apprehensions. Additional factors, both internal and external,
shaped Mexican migration to the United States in the 1990s. The Mexican
economy could not produce enough jobs to accommodate the country's
dramatic population growth (68 million in 1980 to 94 million in 1995).
Consequently, the preferred solution on both sides of the border was to
bolster the Mexican economy through NAFTA, which intended to limit the
population's incentive to immigrate illegally to the United States.
Increased border security and United States employment levels were
expected to further curb migration in the mid 1990s. However, the 1994
peso devaluation increased the relative value of dollars earned by
Mexicans in the United States, providing a major incentive for the
population to seek employment north of the border and send earnings
back home.
The Economic Recession's Impact on Mexico
The current global financial crisis appears to be having the opposite
effect on Mexican migration: poor economic conditions are motivating
Mexicans to remain at home. Mexico City's National Statistics,
Geography and Information Institute recently reported that, from August
2007 to August 2008, the illegal and legal outflow of migrants has
declined by over 50 percent, from 455,000 to 204,000. Additionally,
remittances - the funds sent from immigrants abroad to their families
at home - have decreased for the first time since 1995. The number of
Mexican households receiving money from relatives abroad, largely in
the United States, has fallen from 1.41 million in 2005 to 1.16 million
in 2008. Remittances themselves, second only to oil as Mexico's largest
source of foreign income, have decreased by 11.6 percent to $1.57
billion from January 2008 to January 2009, the state-run Banco de
Mexico revealed on March 3. The number of remittance transactions
declined by 20 percent in the same time period.
Although this decrease is less than that which the Banco de Mexico
forecasted, the financial crisis paints a bleak future for the Mexican
economy, whose expected negative growth of 0.8-1.8 percent would
represent the sharpest decline since that of 7 percent in 1995.
Independent economists are even less optimistic - United States
investment bank JPMorgan predicts that the Mexican economy will
contract by 4 percent in 2009. These decreases will have negative
consequences for a country whose development, as a result of economic
integration with the United States, has become dependent upon the legal
and illegal export of cheap labor and remittance seekers. In an article
published by Migration Information Source, Raul Delgado-Wise and Luis
Eduardo Guarnizo present Mexico's cheap labor / export-led model of
remittance-dependent development as having "imposed unsustainable
economic, social, and political costs upon Mexican society," including
the exodus of its domestic labor force and the ensuing relentless
impoverishment of rural areas.
Even a mass repopulation would not avoid straining the Mexican
economy. The Colegio de la Frontera Norte (COLEF) recently reported a
24.5 percent increase in Mexicans returning home from the United States
in 2007. Whether or not such a trend is true for 2008 and 2009 is as of
yet unknown. Nonetheless, if the economic recession and lack of
employment opportunities in the U.S.compels Mexicans to further
repatriate, the country would become increasingly vulnerable. According
to London's Latin News Daily, "Mexico would be unable to cope with a
mass return of migrant workers. For one, unemployment figures would
rise at a much faster pace and any further social unrest on the back of
this could destabilise the government."
Harsh economic conditions on both sides of the border also promise
to leave the 11.8 million Mexicans, or 10 percent of the Mexican
population, living in the United States and their southern dependents
in desperate situations. In general, Hispanic unemployment in the
United States rose from 5.1 percent in 2007 to 8.0 percent in 2008.
Hispanic immigrants are heavily concentrated in the industries left
most vulnerable by current conditions, such as construction,
manufacturing, leisure and hospitality, and support and personal
services. Americans' increased concern with job availability during the
crisis further limits the economic livelihoods of migrants and their
families. The remittance flows of other Central American states with
large migrant populations in the United States, such as El Salvador,
Guatemala, and Honduras, are not expected to be as severely effected as
those of Mexico. Many of these immigrants are granted temporary
protected status under special arrangements with the United States,
making their countries less vulnerable than Mexico to northern
political, legal, and economic fluctuations. The fact that the United
States and Mexico constitute, according to the World Bank, the "largest
immigration corridor in the world" further illustrates the profound
effect the decrease in migration and remittances may have on both sides
of the border.
Implications for Mexico and the United States
Evidently, through migration, remittances, and NAFTA-induced trade
integration, the Mexican economy has become increasingly dependent upon
that of the United States, making the former extremely vulnerable to
the effects of the current financial crisis. The decrease in migration
flows and remittances is thus implicit in the current debate about
Mexico's descent into being a "failed state." A Mexican economic
collapse, spurred by a decrease in the migrants and remittances upon
which the country' s economy is reliant, would weaken the state's
capacity to finance counter-narcotics activity, increase pay-rolls to
prevent political and military officials from corruption related to
drug trafficking, recuperate the depressed economy, and keep their best
and brightest at home. These series of developments would have a
negative consequence for the United States economy and the Obama
administration, as well. Mexico is the United States' third largest
export market, and the cheap labor that Mexican immigrants provide,
although not nearly as coveted given the current recession, is an
important part of the national economy. Additionally, Mexico's
potential economic and military collapse deserves to be viewed as a
national security threat to the U.S., given the spread of drug-related
violence to border states such as Arizona, where authorities blame a
rise in home invasions and kidnappings on organized crime from south of
the border.
Proposals
According to the London-based Latin American Weekly Report,
Mexico's crises of drug trafficking, migration, and economic
integration with the United States are interrelated and require an
accordingly nuanced approach from the Obama administration. Former U.S.
Ambassador to Mexico Jeffrey Davidow argues that, for the past three
decades, Washington has limited its policy towards Mexico to
one-dimensional approaches: drugs and economic stability in the 1980s
and 1990s, followed by immigration under the Bush Administration. Most
recently, U.S. policy is at risk of becoming narrowly focused on the
$1.6 billion, three-year Merida Initiative aimed against Mexican
narcotics trafficking, which Congress approved in 2008. Such
perspectives present the themes of Mexican policy as mutually exclusive
and lead to disproportionate focus on one aspect, such as aid for
military counter-narcotics activities. Davidow asserts that the current
U.S.-Mexican policy should avoid focusing solely on security, which may
be difficult considering the fear of Mexico's debilitating conflict,
which is moving north into the United States, between drug cartels and
the military.
The ambassador proposes that both countries establish commissions to
evaluate NAFTA's achievements and shortcomings. Mexico, recently
replaced by China as the United States' second largest source of
foreign trade (the largest is Canada) has not benefited fully from
NAFTA. Cheap goods from the north have forced domestic products from
the market, inexpensive Mexican labor has been exploited by United
States employers, and large U.S. agroindustries have used economic
pressure to force Mexican farmers from their land. Moreover, a recent
study conducted by Arnulfo R. Gomez of the Universidad Iberoamericana
found that the majority of Mexican exports are now destined for more
sources than the United States and that the maquila program of cheap
labor plants along the U.S.-Mexican border has proven ineffective in
transferring technology or developing Mexican supply chains. Mexico's
share of the United States import market has fallen from 11.59 percent
in 2002 to 10.7 percent in 2008, further indicating the erosion of
economic links between the two countries and the Calderon
administration's need to reevaluate trade with its northern neighbor.
Whether or not NAFTA will be revisited and reassessed, as President
Obama promised in his campaign, economic development through migration
and remittances should be viewed as one means of bolstering the Mexican
state and civil society in the face of crisis. United States policy and
aid should not be limited to counter-narcotics activity but should also
focus on facilitating domestic development and foreign remittances as
progressive steps towards fostering security and economic recovery. The
Obama administration's indicated shift from the persecution of illegal
immigrants to the vigilant monitoring of their employers would enable
Mexican migrant laborers to continue sending remittances home while
simultaneously limiting their employment opportunities to legal
channels, thus making illegal immigration less viable. At the same
time, means to facilitate legal immigration and employment should be
encouraged. A progressive and multifaceted United States policy towards
Mexico would view immigrants at this stage not as criminals but rather
as agents of change in Mexico's pacification and development process.
This analysis was prepared by COHA Research Associate Edward W. Littlefield
Founded in 1975, the Council on Hemispheric Affairs (COHA), a nonprofit, tax-exempt independent research and information organization, was established to promote the common interests of the hemisphere, raise the visibility of regional affairs and increase the importance of the inter-American relationship, as well as encourage the formulation of rational and constructive U.S. policies towards Latin America.
LATEST NEWS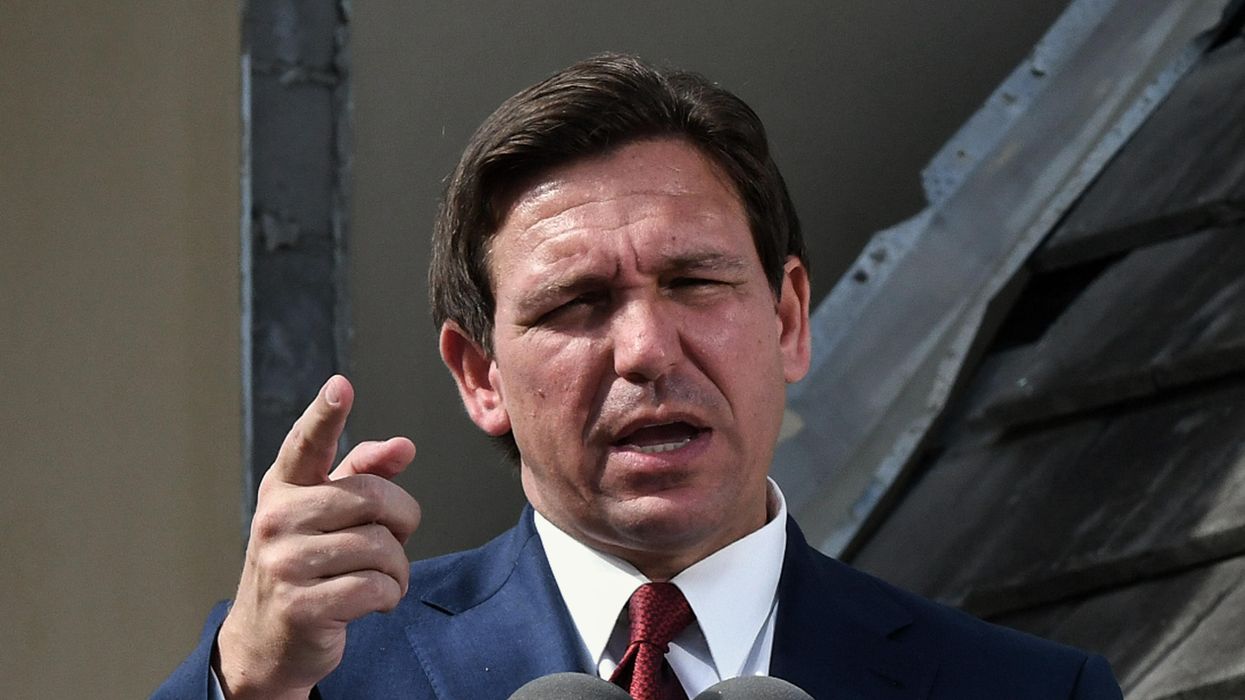 "DeSantis decided to deny the potentially life-changing class and effectively censor the freedom of our education and shield us from the truths of our ancestors," said prospective plaintiff Elijah Edwards.
Three high school students represented by attorney Benjamin Crump are planning to sue Republican Florida Gov. Ron DeSantis for rejecting a new high school Advanced Placement African-American studies course, the prominent civil rights lawyer said Wednesday.
As Common Dreamsreported last week, DeSantis rejected the pilot course in AP African-American studies being tested by the College Board—the organization behind the SAT exam—as he believes it "lacks educational value" and violates the state's Stop WOKE Act by promoting critical race theory (CRT). There is little to no evidence that CRT—a graduate-level academic discipline examining systemic racism—is being taught in any K-12 school in Florida, or anywhere in the United States.
"Are we really okay with Ron DeSantis deciding what's acceptable for America's students across the country about Black history?"
"We are here to give notice to Gov. DeSantis that if he does not negotiate with the College Board to allow AP African-American studies to be taught in the classrooms across the state of Florida, that these three young people will be the lead plaintiffs in a historic lawsuit," Crump said during a Wednesday press conference at the state Capitol in Tallahassee, referring to students Elijah Edwards, Victoria McQueen, and Juliette Heckman.
Victoria McQueen, a junior at Leon High School in Tallahassee, said that "there are many gaps in American history regarding the African-American population. The implementation of an AP African-American history class will fill in those gaps."
"Stealing the right for students to gather knowledge on a history that many want to know about because it's a political agenda goes to show that some don't want... the horrors this country has done to African-Americans to finally come to light," she added.
In Florida, those "horrors" include the centuries-long experiences of slavery and Jim Crow, including 20th-century atrocities like the Ocoee and Rosewood massacres and lynchings like the Newberry Six —events that shaped the state's modern history.
Another one of the students, high school sophomore Elijah Edwards, said that "Gov. DeSantis decided to deny the potentially life-changing class and effectively censor the freedom of our education and shield us from the truths of our ancestors."
"I thought here in this country, we believe in the free exchange of ideas, not the suppression of it," he added.
Also present at the press conference were Florida House Minority Leader Fentrice Driskell (D-63), Florida Legislative Black Caucus Chairwoman Dianne Hart (D-61), state Sen. Shevrin Jones (D-35), American Federation of Teachers secretary-treasurer Fedrick Ingram, and National Black Justice Coalition executive director David Johns.
"By rejecting the African-American history pilot program, Ron DeSantis clearly demonstrated he wants to dictate whose story does and doesn't belong," said Driskell.
She continued:
He wants to control what our kids can learn based on politics, not on sound policy. He repeatedly attacks the First Amendment rights of Floridians with books being banned from libraries and classrooms and now throwing his weight against this AP African-American history course. He is undermining the rights of parents and students to make the best decisions for themselves. He wants to say that I don't belong. He wants to say you don't belong... But we are here to tell him, we are America. Governor, Black history is American history and you are on the wrong side of history.
Acknowledging that the course "will be altered and resubmitted and most likely they'll be able to make enough changes for the governor to approve it," Driskell asked, "but at what cost? Are we really okay with Ron DeSantis deciding what's acceptable for America's students across the country about Black history?"
"Accurately teaching our history is not political until others make it so," Driskell asserted. "How is political to talk about the struggles we've endured? How is political to talk about and to remember our history?"
"The truth is the truth; you can't change it, it simply is," she added. "But if you try to sugarcoat it, if you refuse to teach it accurately, then the truth can be suppressed, it can be diminished, and if we're not vigilant, it can even be erased."
The governor also signed a law requiring "media experts" to ensure that all books in Florida classrooms are "free of pornography," are "appropriate for the age level and group," and contain no "unsolicited theories that may lead to student indoctrination." Violators face felony charges, leading some teachers to cover or remove books from their classroom libraries for fear of running afoul of the law.
DeSantis stridently touts himself as a champion of "freedom."

"Together we have made Florida the freest state in these United States," he said during his 2022 State of the State address. "While so many around the country have consigned the people's rights to the graveyard, Florida has stood as freedom's vanguard."
News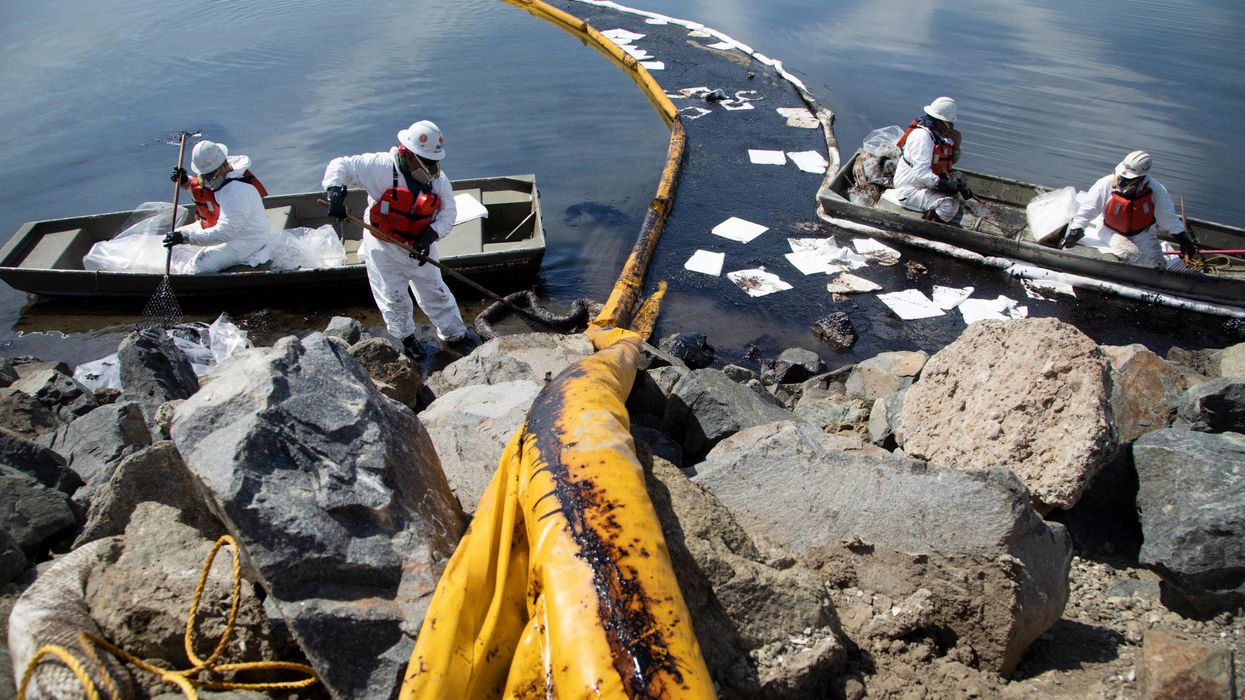 "The decision to halt fracking was exceedingly well-reasoned, and I hope the court rejects the oil industry's reckless attempt to overturn the 9th Circuit's ruling," said one campaigner.
The American Petroleum Institute and a pair of oil companies filed a petition for certiorari with the U.S. Supreme Court on Wednesday in a bid to overturn a lower federal court ruling that blocked fracking in public waters off California's coast.
"The decision to halt fracking was exceedingly well-reasoned, and I hope the court rejects the oil industry's reckless attempt to overturn the 9th Circuit's ruling," Kristen Monsell, oceans legal director at the Center for Biological Diversity (CBD), said in a statement. "Fracking is dangerous to whales, sea otters, and other marine wildlife, and this dirty, harmful technique has no place in our ocean."
CBD and the Wishtoyo Foundation sued the Trump administration to stop offshore fracking in 2016. Then-California Attorney General Kamala Harris filed a similar case.
In 2018, U.S. District Judge Philip S. Gutierrez ordered a prohibition on permits for offshore fracking in federal waters off California, ruling that the U.S. Department of Interior (DOI) had failed to adhere to multiple federal laws.
A three-judge panel of the 9th Circuit Court of Appeals upheld Gutierrez's decision last June, arguing that the DOI violated the Endangered Species Act, the National Environmental Policy Act, and the Coastal Zone Management Act when it allowed fracking in offshore oil and gas wells in all leased public waters off California.
In late August, the Biden administration, of which Harris is the vice president, asked the 9th Circuit for an en banc review to overturn the panel's ruling.
The Biden administration's request, which drew the ire of environmentalists because it would have enabled offshore fracking to resume, was denied in September.
"Fracking is dangerous to whales, sea otters, and other marine wildlife, and this dirty, harmful technique has no place in our ocean."
In its June ruling, the 9th Circuit stated that the DOI "should have prepared a full [environmental impact statement] in light of the unknown risks posed by the well stimulation treatments and the significant data gaps that the agencies acknowledged."
Instead, the agency "disregarded necessary caution when dealing with the unknown effects of well stimulation treatments and the data gaps associated with a program of regular fracking offshore California in order to increase production and extend well life," the 9th Circuit wrote.
The panel's decision prevents the DOI from issuing fracking permits until it completes Endangered Species Act consultations and published an environmental impact statement that "fully and fairly evaluate[s] all reasonable alternatives."
In addition to the fact that offshore fracking increases planet-wrecking greenhouse gas emissions, tens of millions of gallons of toxic fracking wastewater have been dumped into the ocean since 2010.
According to CBD scientists, "At least 10 chemicals routinely used in offshore fracking could kill or harm a broad variety of marine species, including sea otters, fish, leatherback turtles, and whales."
News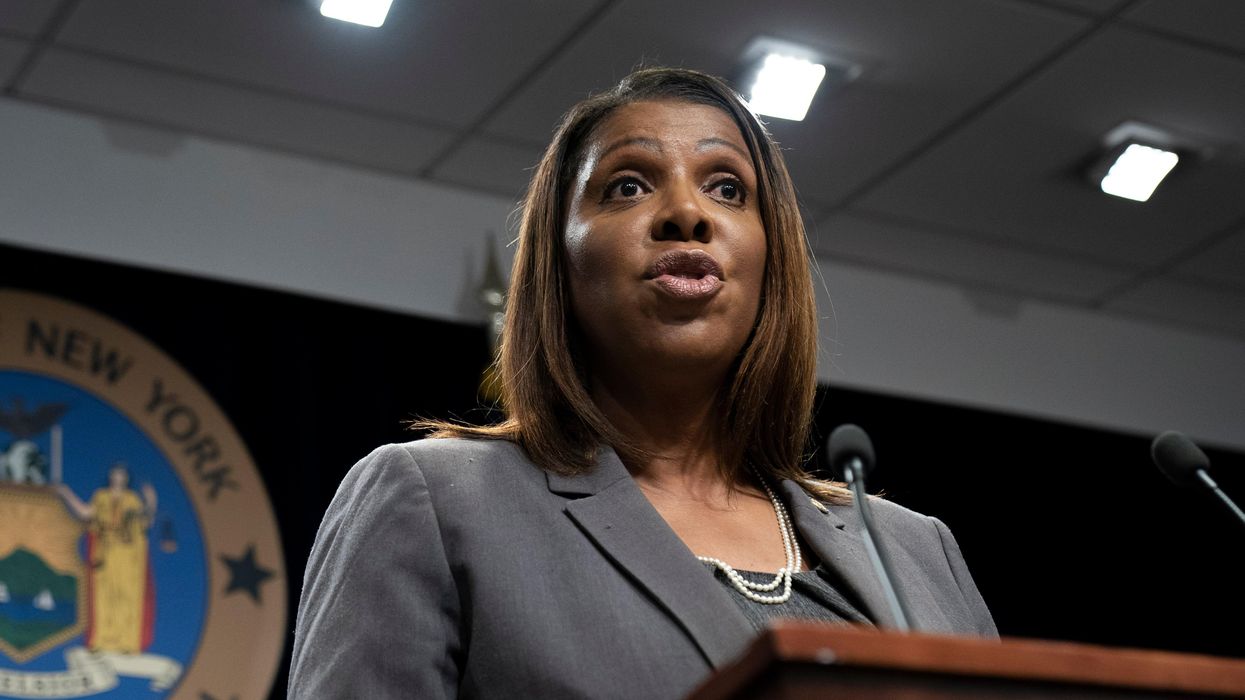 James's warning to MSG Entertainment illustrates the "growing consensus against the use of facial recognition in places of public accommodation," said one advocate.
The digital rights group Fight for the Future was among those applauding New York Attorney General Letitia James on Wednesday as she demanded answers from MSG Entertainment, the owner of Madison Square Garden and Radio City Music Hall, over its use of facial recognition technology to deny entry to lawyers whose firms represent people suing the company.
James wrote to MSG Entertainment and its CEO, James Dolan, to warn that they may be violating civil rights laws in New York by barring attorneys from entering their properties, even if they are not involved in litigation against the company.
"Such practices certainly run counter to the spirit and purpose of such laws, and laws promoting equal access to the courts: forbidding entry to lawyers representing clients who have engaged in litigation against the company may dissuade such lawyers from taking on legitimate cases, including sexual harassment or employment discrimination claims," wrote the attorney general.

James's letter shows that there is a "growing consensus against the use of facial recognition in places of public accommodation," said Fight for the Future director Evan Greer.

\u201cGreat to see this. Growing consensus against the use of facial recognition in places of public accommodation https://t.co/9N0Py4Mzw3\u201d

— Evan Greer is on Mastodon (@Evan Greer is on Mastodon) 1674675393
The letter came a month after The New York Timesreported that Kelly Conlon, a personal injury attorney, had been informed by security guards at Radio City Music Hall that she was on an "attorney exclusion list" when she tried to enter the theater for a show in November. Conlon had been identified by facial recognition technology and flagged as being prohibited from entering because her law firm is involved in litigation against one of MSG Entertainment's restaurants.

"Reports indicate that approximately 90 law firms are impacted by the company's policy, constituting thousands of lawyers," James wrote to the company.

Since October, MSG Entertainment has removed at least four attorneys from their properties, forbidding them from attending sports games and concerts because of where they work. Dolan has claimed the policy is aimed at preventing attorneys from collecting evidence "outside proper litigation discovery channels."

Employment lawyer Benjamin Noren told the Times earlier this month that despite Dolan's claims, the policy is "a transparent effort... to stop attorneys from suing them."
"MSG Entertainment cannot fight their legal battles in their own arenas," James said in a statement. "Madison Square Garden and Radio City Music Hall are world-renowned venues and should treat all patrons who purchased tickets with fairness and respect. Anyone with a ticket to an event should not be concerned that they may be wrongfully denied entry based on their appearance, and we're urging MSG Entertainment to reverse this policy."
Caitlin Seeley George, campaigns and managing director at Fight for the Future, said MSG Entertainment's use of facial recognition illustrates "the crux of the threat of this technology" and how it is "an inherently dangerous affront to peoples' rights."
"Despite the current attention on how this policy is impacting lawyers, the truth is the impact will always be disproportionately greater for marginalized communities," said Seeley George. "James Dolan and Madison Square Garden Entertainment are adding to the long history of people in power using surveillance to silence opposition. We need lawmakers to defend peoples' rights and put an end to facial recognition in public places immediately."

News
SUPPORT OUR WORK.
We are independent, non-profit, advertising-free and 100%
reader supported.