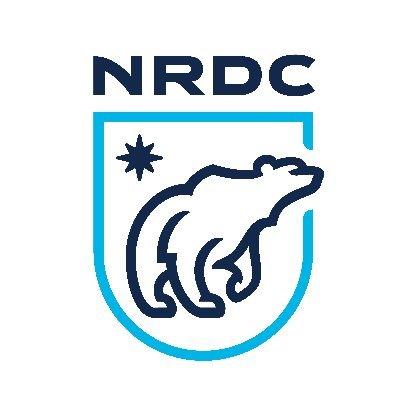 For Immediate Release
Contact:
Josh Mogerman at 312-780-7424
Wolves Win: Bush Administration Backs Down, for Now
Feds Drop Efforts Against Wolves in Montana, Idaho and Wyoming
LIVINGSTON, Mont.
The U.S. Fish and Wildlife Service will withdraw its decision to remove endangered species protections from the gray wolf in the Northern Rockies, according to press reports. Federal protections of wolves will continue for wolves in Yellowstone, Central Idaho and Glacier ecosystems. This development comes on the heels of a federal judge's decision on a suit brought by NRDC and 11 other conservation groups that blocked the delisting decision. Recently the Department of Interior has been roundly criticized over proposed changes to the Endangered Species Act.
"More than 100 wolves were needlessly killed as a result of the government's ill-fated delisting effort-and hundreds more would have been shot this fall if federal protections had not been restored," said Louisa Willcox of the Natural Resources Defense Council. "One of the Endangered Species Act's greatest success stories would quickly be undone if the killing had continued, And that death toll confirms the need for wolves to retain federal protection until their populations increase and state agencies can demonstrate that they are capable of managing wolf populations responsibly."
With the initial delisting in February, temporary control of wolves moved to state management plans in Wyoming, Montana, and Idaho. Wolf hunts began immediately in Wyoming's "predator zone," where wolves were allowed to be shot on sight. All three states authorized wolf hunts which were slated to begin this fall.
Conservation groups sued the U.S. Fish and Wildlife Service in late April, arguing that the government's decision to delist the wolves was illegal, and that the population was too small and vulnerable to be healthy in the long-term. They also argued that to maintain genetic diversity, wolves needed to be able to move between breeding groups among the Yellowstone, Central Idaho and Glacier populations. The groups successfully requested the federal court to reinstate Endangered Species Act protections, while considering arguments that delisting the wolf was unlawful.
The lawsuit was filed by Earthjustice on behalf of NRDC, Defenders of Wildlife, Sierra Club, Center for Biological Diversity, The Humane Society of the United States, Jackson Hole Conservation Alliance, Friends of the Clearwater, Alliance for the Wild Rockies, Oregon Wild, Cascadia Wildlands Project, Western Watersheds Project, and Wildlands Project.
"This is likely a temporary victory," said Andrew Wetzler, Director of NRDC's Endangered Species Project. "The states will learn their lessons from this experience and mount another delisting effort down the line. But the continued recovery and federal protection for the wolf is still a big win for the Endangered Species Act. It shows that the Endangered Species Act works."
Tens of thousands gray wolves once roamed North America before being slaughtered and eliminated from 95 percent of their habitat in lower 48 states in the 1930s. The gray wolf was listed as endangered under the Endangered Species Act in 1973.
The reintroduction of wolves by the federal government 12 years ago has been widely hailed as a major success story. It has measurably improved the natural balance in the Northern Rockies and benefited bird, antelope and elk populations. Many thousands of visitors flock to Yellowstone National Park each year to see and hear wolves in the wild, contributing at least $35 million to the local economy each year, according to some studies.
NRDC works to safeguard the earth--its people, its plants and animals, and the natural systems on which all life depends. We combine the power of more than three million members and online activists with the expertise of some 700 scientists, lawyers, and policy advocates across the globe to ensure the rights of all people to the air, the water, and the wild.
(212) 727-2700
LATEST NEWS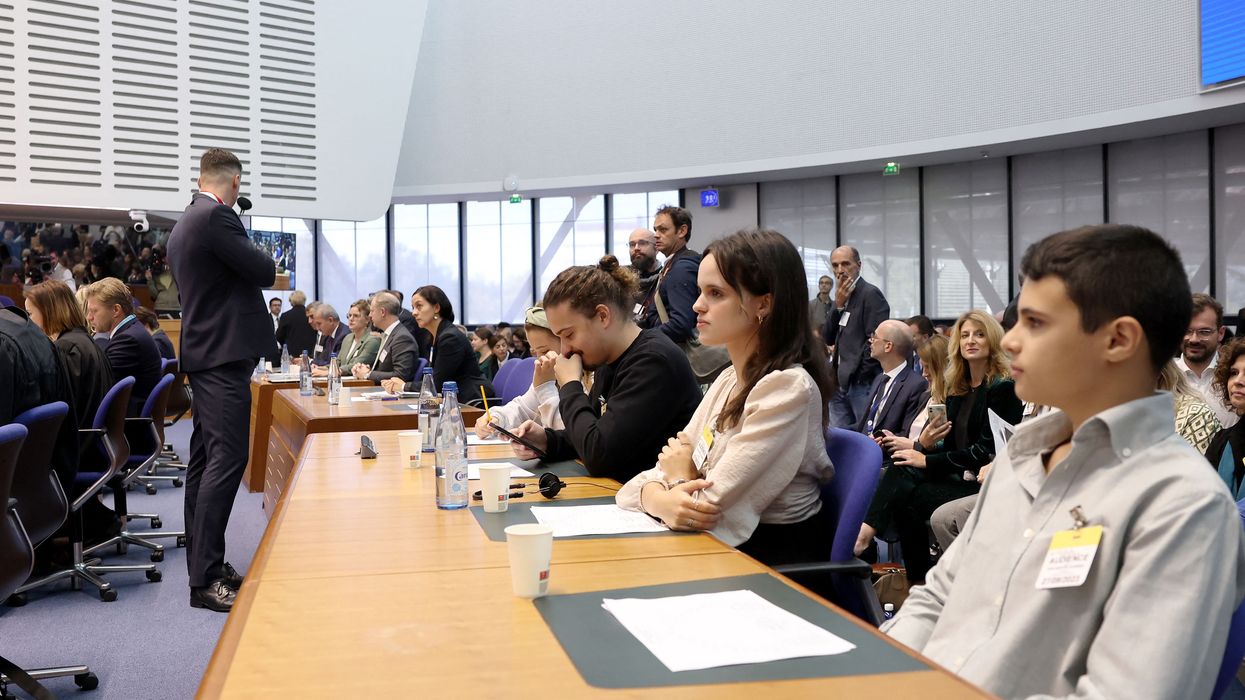 Six Portuguese young people are suing the governments of 33 countries, arguing their human rights have been violated by a widespread failure to mitigate the climate crisis.
Lawyers for six Portuguese children and young adults on Wednesday expressed hope that their unprecedented climate case, brought to the European Court of Human Rights three years after it was first filed, will ultimately be a "game-changer" that forces governments in Europe and across the globe to take decisive action to address the climate emergency.

Ranging in age from 11 to 24, the six plaintiffs sat on Wednesday before nearly two dozen human rights judges and attorneys representing nearly three dozen nations, determined to prove to the court that countries across Europe have violated their fundamental rights by allowing greenhouse gas emissions to continue heating the planet despite warnings from energy experts and scientists.
In Duarte Agostinho v. Portugal and 32 Others, the plaintiffs are seeking not financial relief but a ruling from the court that would compel the governments of the 27 E.U. member-nations as well as Russia, the United Kingdom, Switzerland, Norway, and Turkey to speed up their efforts to keep planetary heating below 1.5°C above preindustrial levels.

Because the human rights court's rulings are legally binding for E.U. members, a decision in favor of the young plaintiffs "would act like a binding treaty imposed by the court on the respondents, requiring them to rapidly accelerate their climate mitigation efforts," Gerry Liston of the U.K.-based Global Legal Action Network (GLAN), told the Associated Press.

"In legal terms, it would be a game-changer," Liston told the outlet.

Four of the plaintiffs live in central Portugal, where wildfires killed at least 66 people in 2017. The country faced more blazes this summer—the hottest on record—as well as a record-breaking heatwave which saw the temperature in the central region of the country rise to 46.4°C (115.5°F), which at least one plaintiff said had interfered with schoolwork, and which climate scientists said would not have happened without planetary heating and fossil fuel extraction.

"Without urgent action to cut emissions, [the place] where I live will soon become an unbearable furnace," 20-year-old Martim Agostinho, one of the plaintiffs, said in a statement.

Lawyers for the defendants claimed the group should have litigated the case in the domestic court system, with Belgian legal expert Isabelle Niedlispacher arguing before the court that the plaintiffs did not make an attempt "to invoke, let alone exhaust domestic remedies."

But GLAN, which says it "pursues innovative legal actions across borders," dismissed the claims, noting that the fossil-fueled climate emergency and the extreme weather it's causing have no respect for countries' boundaries and are placing the entire planet at risk.

"It cannot be within a state's discretion whether or not to act to prevent catastrophic climate destruction," said Alison MacDonald, another attorney representing the young people.

Sébastien Duyck, a senior attorney at the Center for International Environmental Law, called the case "truly historic" because the governments of dozens of countries have been compelled to respond.
"These governments are forced to lay out a legal defense justifying the gap between their climate policies and what science says is needed to avoid climate breakdown," said Duyck. "In the broader context of global litigation, this case wields remarkable influence, given that the European Court of Human Rights holds a prominent role in setting legal precedents within Europe and beyond."
The case was brought to the court a month after a state judge in Montana sided with 16 young residents who argued that the state had violated their rights by promoting fossil fuel extraction. The United Nations Environment Program released a report in July showing that climate litigation has emerged as an important driver of far-reaching, concrete action by governments to reduce emissions.
Gearoid O'Cuinn, another lawyer for GLAN, said defendants resorted to "climate denialism" when they argued, as Greece did, that the "effects of climate change, as recorded so far, do not seem to directly affect human life or human health."

Greece has faced both deadly wildfires and flooding in recent weeks.

"European governments' climate policies are consistent with a catastrophic 3° of global heating this century," said Liston. "For the brave youth-applicants, that is a life sentence of heat extremes which are unimaginable even by today's rapidly deteriorating standards."
"The European Court of Human Rights was set up following the horrors of World War II to hold European governments to account for failing to protect human rights," Liston added. "Never has there been as urgent a need for the court to do so than in this case."
News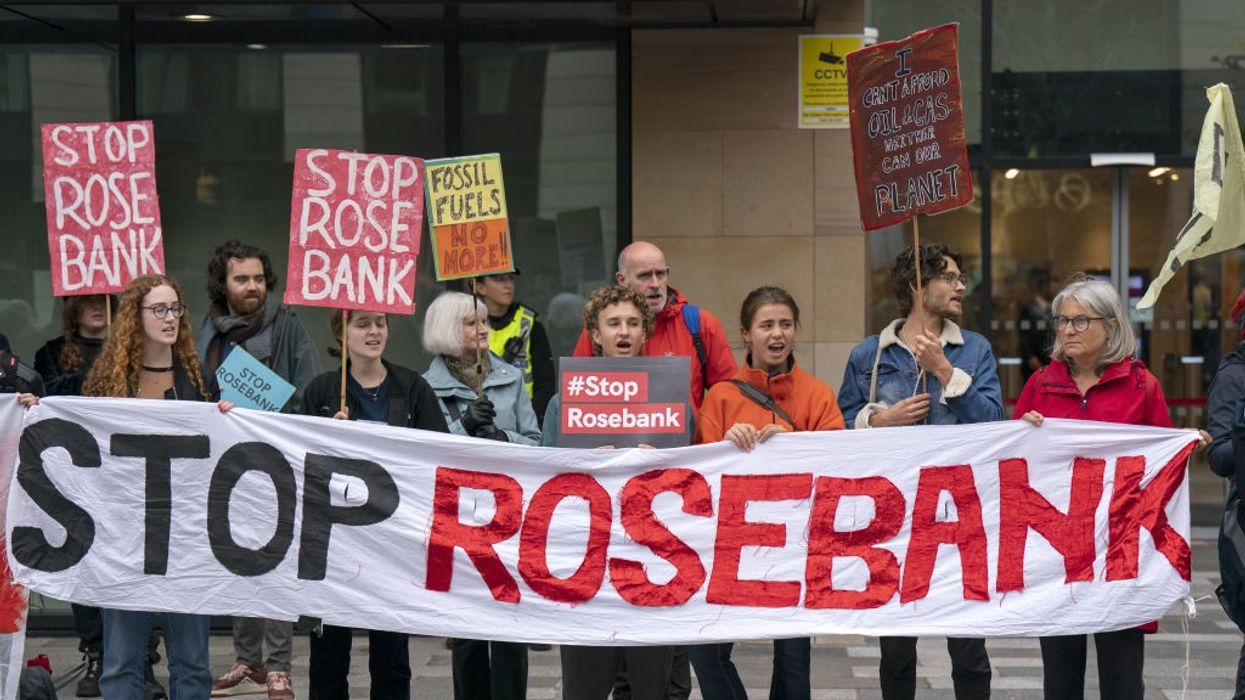 "The disgraceful decision to give Rosebank the green light shows the extent of the U.K. government's climate denial," one activist said.
Regulators in the United Kingdom on Wednesday greenlit the Rosebank oilfield in the North Sea, which campaigners warn contains enough oil and gas to match the yearly emissions of 28 low-income countries.
The U.K. government said it welcomed the approval, in a statement that comes one week after Prime Minister Rishi Sunak announced he was delaying some elements of the country's net-zero plan.
"By approving Rosebank, Rishi Sunak has confirmed he couldn't care less about climate change," climate lawyer and executive director of the advocacy group Uplift Tessa Khan said in a statement. "As we've heard repeatedly, our world can no longer sustain new oil and gas drilling. And when we're witnessing scorching temperatures, wildfires, devastating flooding, and heatwaves in our seas, it could not be clearer that this is a decision by the prime minister to add more fuel to the fire."
Rosebank, which is located off the northwest coast of the Shetland Islands, is the largest currently undeveloped oil field in the U.K., CNBCreported. Equinor, Norway's state-owned oil company, has an 80% share in the project, with British company Ithaca Energy holding the remaining 20%.
Equinor said it expected development to begin in 2026-2027 and for the field to produce more than 300 million barrels of oil overall, while Friends of the Earth Scotland said it contained 500 million barrels.
The approval comes despite the fact that the International Energy Agency concluded in 2021 that no new fossil fuel projects should be launched if world leaders wanted to limit global heating to 1.5°C. It also comes on the heels of a government report finding that a record number of people in England died of heat-related causes in 2022.
"This decision is nothing but carte blanche to fossil fuel companies to ruin the climate, punish bill payers, and siphon off obscene profits."
Green Member of Parliament Caroline Lucas called the approval "the greatest act of environmental vandalism in my lifetime" in a statement posted on X, formerly known as Twitter.
"This is morally obscene," she added in a second post. "It won't improve energy security or lower bills—but it will shatter our climate commitments and demolish global leadership. Govt is complicit in this climate crime—as is Labour unless they pledge to do all possible to revoke it."
Sunak, a conservative, promised to approve hundreds of oil and gas drilling licenses in the North Sea in July, arguing it was necessary for energy security. The opposition Labour Party says it will prioritize renewable energy if it takes power, but will respect any licenses or approvals already in place, according to Reuters.
"The disgraceful decision to give Rosebank the green light shows the extent of the U.K. government's climate denial," Friends of the Earth Scotland's oil and gas campaigner Freya Aitchison said in a statement. "Fossil fuels are driving both climate breakdown and the cost of living crisis yet the U.K. Government is slamming its foot down on the accelerator."
Aitchison also called on the Scottish government specifically to oppose the project.
"Delivering a fair and fast transition away from fossil fuels is one of the defining challenges of Humza Yousaf's term as First Minister," Aitchison said. "This must start with unequivocally condemning Rosebank and opposing the U.K. government's decision to go ahead with a project that deliberately prioritizes the interests of Equinor while bringing little or no benefit to Scottish people."
Campaigners also questioned who would benefit from the project. While the government argued that it would inject cash into the economy and create almost 1,600 jobs, activists pointed out that Equinor made £62 billion in pre-tax profits last year and would get more than £3.75 billion in tax breaks for its work on Rosebank, meaning the U.K. would ultimately lose £750 million in tax money from the field's development.
"The ugly truth is that Sunak is pandering to vested interests, demonstrating the stranglehold the fossil fuel lobby has on government decision-making. And it's bill payers and the climate that will suffer because of it," Greenpeace U.K. climate campaigner Philip Evans said in a statement. "Why else would he make such a reckless decision?
"This decision is nothing but carte blanche to fossil fuel companies to ruin the climate, punish bill payers, and siphon off obscene profits," Evans added.
Opponents of the project have promised to take legal action to stop it.
"There are strong grounds to believe that the way this government has come to this decision is unlawful," Khan said in a statement. "We shouldn't have to fight this government for cheap, clean energy, and a liveable climate, but we will."
News
"The same party who provided $2 trillion tax giveaways to the wealthy wants to slash funding for WIC, devastating women and children," said Democratic Rep. Gwen Moore.
Democratic lawmakers and policy analysts are expressing growing alarm over the House GOP's pursuit of increasingly severe spending cuts that would decimate education programs, slash housing assistance and food aid for low-income families, undermine clean air and water safety, and compromise medical research.
Rep. Pramila Jayapal (D-Wash.), the chair of the Congressional Progressive Caucus, called the Republican proposals "unbelievably cruel" and accused the GOP of "playing political games on the backs of the most vulnerable, working people, families just trying to get by."
House Republicans' push for sharp cuts that would be dead on arrival in the narrowly Democratic Senate has all but guaranteed a government shutdown come midnight Saturday.
After failing twice last week to approve a rule that would have advanced a Pentagon spending measure, House Republicans on Tuesday voted to open debate on a package of appropriations bills for the Departments of Defense, Homeland Security, State, and Agriculture—just four out of the 12 measures that must be approved to fully fund the federal government.
In floor remarks ahead of Tuesday's vote, Rep. Rosa DeLauro (D-Conn.)—the top Democrat on the House Appropriations Committee—warned that the GOP's agriculture appropriations bill "shamefully" cuts aid "for the most vulnerable children and families."
"This bill abandons the most vulnerable among us by slashing the Women, Infants, and Children (WIC) program by $800 million. Some 4.6 million women and children would also get severely reduced food and vegetable vouchers," said DeLauro.
"I do not believe we should practice this so-called 'fiscal responsibility' by taking food out of the mouths of moms and of children," she added. "Is this how Republicans seek to sell their spending cuts to the American people? By taking food from veterans and the most vulnerable?"
DeLauro also pointed to a rider in the GOP legislation that would reverse the Food and Drug Administration's decision earlier this year to allow the abortion pill mifepristone to be dispensed at certain pharmacies.
As The Washington Post's Jeff Stein reported Tuesday, House Republican leaders are aiming to cut discretionary federal spending by around 27%, ditching spending levels that they agreed to as part of a bipartisan debt ceiling agreement reached earlier this year.
The floated 27% cut, Stein observed, "appears to translate into taking more than $150 billion per year out of the part of the budget that funds childcare, education subsidies, medical research, and hundreds of additional federal operations."
Citing estimates from the Center for American Progress (CAP), Stein noted that the GOP's current appropriations bills would cut housing subsidies for the poor by 33%, force "more than 1 million women and children onto the waitlist of a nutritional assistance program for poor mothers with young children," and slash home heating assistance for low-income families by more than 70%.
CAP also estimated in a recent analysis that the House GOP's proposed appropriations measures would inflict a staggering 80% cut on Title I education grants for elementary and secondary schools in low-income areas.
Additionally, according to CAP, Republicans' bills would cut Social Security Administration funding by $183 million, slash $2.8 billion from the National Institutes of Health's budget, and curb Environmental Protection Agency funding by 39%.

"Back in May, Speaker Kevin McCarthy made a bipartisan debt ceiling deal with deep cuts and policies that hurt everyday people but with a promise to the American people that no further cuts would harm them," Rep. Delia Ramirez (D-Ill.) said in a statement Tuesday.
"Today," Ramirez continued, "Speaker McCarthy's hunger for power and lack of leadership are leading him to back out of that deal and further cave into far-right Republicans' irrational demands to cut more than $150 billion per year for childcare, education, medical research, and hundreds of other federal critical programs that feed families, provide safe housing, and protect our environment. These are unacceptable demands that I WILL NOT support."
"The same party who provided $2 trillion tax giveaways to the wealthy wants to slash funding for WIC, devastating women and children."
The Senate, meanwhile, voted Tuesday to begin debate on a continuing resolution that would fund the government through November 17, a short-term solution as both chambers work on passing their appropriations bills for the coming fiscal year.
"A shutdown would be nothing short of a catastrophe for American families, our national security, and our economy," said Sen. Patty Murray (D-Wash.), chair of the Senate Appropriations Committee. "It is critical that we avoid one, and that's exactly what this bipartisan legislation will do."
But a number of House Republicans, including members of the far-right House Freedom Caucus, have signaled that they are opposed to any short-term government funding bill. Earlier this month, the House GOP put forth a 30-day stopgap funding measure that would have cut nonmilitary discretionary spending by 8% instead of keeping the government funded at current levels.
The House Republican leadership ultimately pulled the bill after it became clear it did not have the votes to pass.
"The House GOP doesn't serve working families," Rep. Gwen Moore (D-Wis.) wrote on social media Tuesday. "The same party who provided $2 trillion tax giveaways to the wealthy wants to slash funding for WIC, devastating women and children who depend on this program to receive fresh fruits and vegetables."
The Biden White House warned Wednesday that in addition to threatening food aid for millions of mothers and children, a government shutdown "would have damaging impacts across the country—including risking significant delays for travelers and forcing air traffic controllers and Transportation Security Officers to work without pay."

"During an Extreme Republican Shutdown, more than 13,000 air traffic controllers and 50,000 Transportation Security Officers—in addition to thousands of other Federal Aviation Administration (FAA) and Transportation Security Administration (TSA) personnel—would have to show up to do their critical jobs without getting paid until funding becomes available," the White House said. "In previous shutdowns, this led to significant delays and longer wait times for travelers at airports across the country."
News
Independent, nonprofit journalism needs your help.
Please Pitch In
Today!