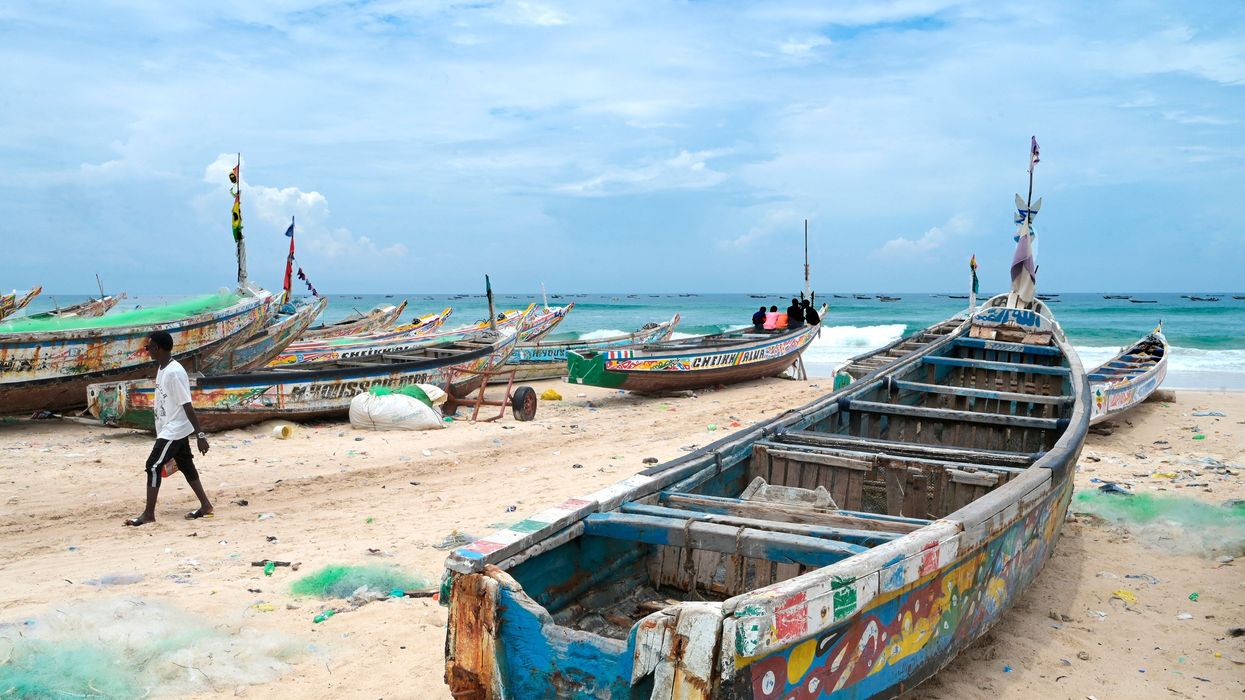 "We all—all the nations—have to sit down at the table and see what we can do so that we don't lose any more lives at sea," said Cabo Verde's health minister.
Human rights defenders on Thursday called on the international community to work together to better protect migrants making the perilous journey from Africa to Europe amid reports that scores of people likely drowned after the boat on which they were traveling was found adfrit in the Atlantic Ocean near Cabo Verde.
At least 63 migrants are believed to have died at sea after their pirogue, or wooden Senegalese fishing boat, was found floating approximately 150 nautical miles off the island of Sala in the West African archipelago nation, the United Nations' International Office for Migration (IOM) said Wednesday. Seven bodies were found aboard the boat, while an estimated 56 people are missing.
"Generally, when people are reported missing following a shipwreck, they are presumed dead," IOM spokesperson Safa Msehli toldAgence France-Presse.

Msehli said that 38 survivors from the boat, including four children, were rescued earlier this week by a Spanish fishing boat near Cabo Verde. Almost all of the rescued migrants were from Senegal, where the boat reportedly set sail more than a month ago. Others hailed from Guinea-Bissau and Sierra Leone.

Cabo Verde, located nearly 400 miles off the West African coast, lies along a major migration route to the Spanish Canary Islands, considered a gateway to mainland Europe. At least 67,000 migrants landed in the Canary Islands between 2020 and 2023, according toBBC News.

Over that same period, nearly 2,500 people are known to have died trying to reach the islands—although experts say many migrant deaths are not registered, so the actual toll is likely much higher. In June, the IOM said that nearly 3,800 people died on all Middle East and North Africa migration routes last year, the highest annual total since 2017, when 4,255 deaths were recorded.

"It's absolutely devastating what's happened, because we know that these deaths are entirely avoidable," Natasha Tsangarides, associated director of advocacy at the U.K.-based advocacy group Freedom From Torture, toldBBC News in response to the Cabo Verde tragedy. "No one gets in a boat like that unless they're absolutely desperate."

Cabo Verdean Health Minister Filomena Gonçalves said that "we know that migration issues are global issues, which require international cooperation, a lot of discussions, and global strategy."

"We all—all the nations—have to sit down at the table and see what we can do so that we don't lose any more lives at sea, above all," she added.
News