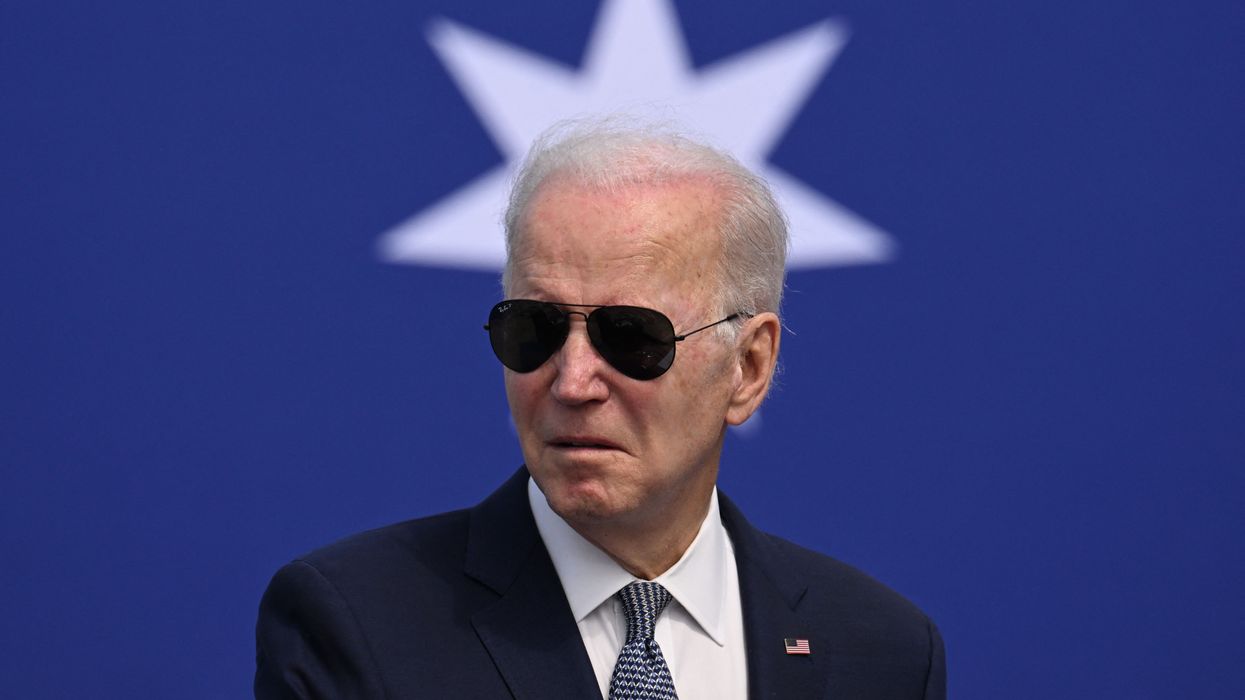 Calling the decision "wrong on every level," one Democratic senator said it "destroys our climate goals and undermines international climate ambition."
Progressives on Capitol Hill joined climate advocates and Indigenous leaders across the country Monday in blasting U.S. President Joe Biden for his administration's approval of ConocoPhillips' Willow oil project on federal land in Alaska.
"The Biden administration has committed to fighting climate change and advancing environmental justice—today's decision to approve the Willow project fails to live up to those promises," declared U.S. Sen. Ed Markey (D-Mass.) along with a trio of House Natural Resources Committee leaders, Reps. Raúl Grijalva (D-Ariz.), Alexandria Ocasio-Cortez (D-N.Y.), and Jared Huffman (D-Calif.).
The four Democrats argued that "their decision ignores the voices of the people of Nuiqsut, our frontline communities, and the irrefutable science that says we must stop building projects like this to slow the ever more devastating impacts of climate change."
"We are failing frontline environmental justice communities who are bearing the brunt of climate chaos."

In a move widely seen as an attempt to temper criticism of the decision to greenlight Willow, the Biden administration on Monday also announced new restrictions for offshore oil lease sales in the Arctic Ocean and across Alaska's North Slope.
"While we acknowledge that the administration also just announced that it is conserving new public lands and waters in the Arctic, split decisions in the face of the climate crisis are not good enough," the Democrats said. "This administration clearly knows what the path to a cleaner and more just future looks like—we wish they hadn't chosen to stray so far from that path with today's Willow decision. The only acceptable Willow project is no Willow project."
Markey—who earlier this month co-led a letter to Biden with Grijalva—added in a solo statement that "approval of the Willow Project is an environmental injustice. The Biden administration's decision to move forward with one of the largest oil development projects in decades sends the wrong message to our international partners, the climate and environmental justice movement, and young people who organized to get historic clean energy and climate investments into law last year."
"This decision not only leaves an oil stain on the administration's climate accomplishments and the president's commitment not to permit new oil and gas drilling on federal land, but slows our progress in the fight for a more livable future and puts into harm's way the neighboring Native Village of Nuiqsut and the Arctic landscape," the senator warned.
"By investing in the fossil-fueled past and not the green-energy future, we are failing frontline environmental justice communities who are bearing the brunt of climate chaos, and American consumers who remain at the whim of rising and volatile prices of oil and gas," he continued. "I am in solidarity with the community of advocates who oppose this disastrous decision and will continue fighting alongside them to put our people and our planet ahead of the profits of Big Oil."
Huffman similarly called the administration's move "incredibly disappointing" while also stressing that "the fight isn't over—I'll keep working to stop this climate disaster and protect the tribes and wildlife that depend on a fossil fuel-free Arctic."

Amid expectations that the project soon will be challenged in court, other federal lawmakers also piled on.
After highlighting Biden's failure to deliver on a 2020 campaign pledge to prevent new fossil fuel leases for public lands and waters, Rep. Rashida Tlaib (D-Mich.) said that "this disastrous decision to approve the Willow project in Alaska, one of the largest oil development projects in decades, will have devastating consequences on our planet, frontline communities, and wildlife."
The president "is making the wrong decision approving the Willow project," charged Congressman Jamaal Bowman (D-N.Y.). "Our beautiful federal lands and indigenous communities will be harmed when they need to be protected. It's time we plan for the clean energy future instead of continuing on the path of fossil fuels."

Sen. Jeff Merkley (D-Ore.) suggested that Willow—if the 30-year project moves forward as planned—will further damage not only the planet but also the Biden administration's global reputation in terms of battling the climate emergency.
The "decision on Willow is wrong on every level," he said. "It destroys our climate goals and undermines international climate ambition. We can't ask other nations to curb dirty energy production if we're greenlighting fossil projects."

News