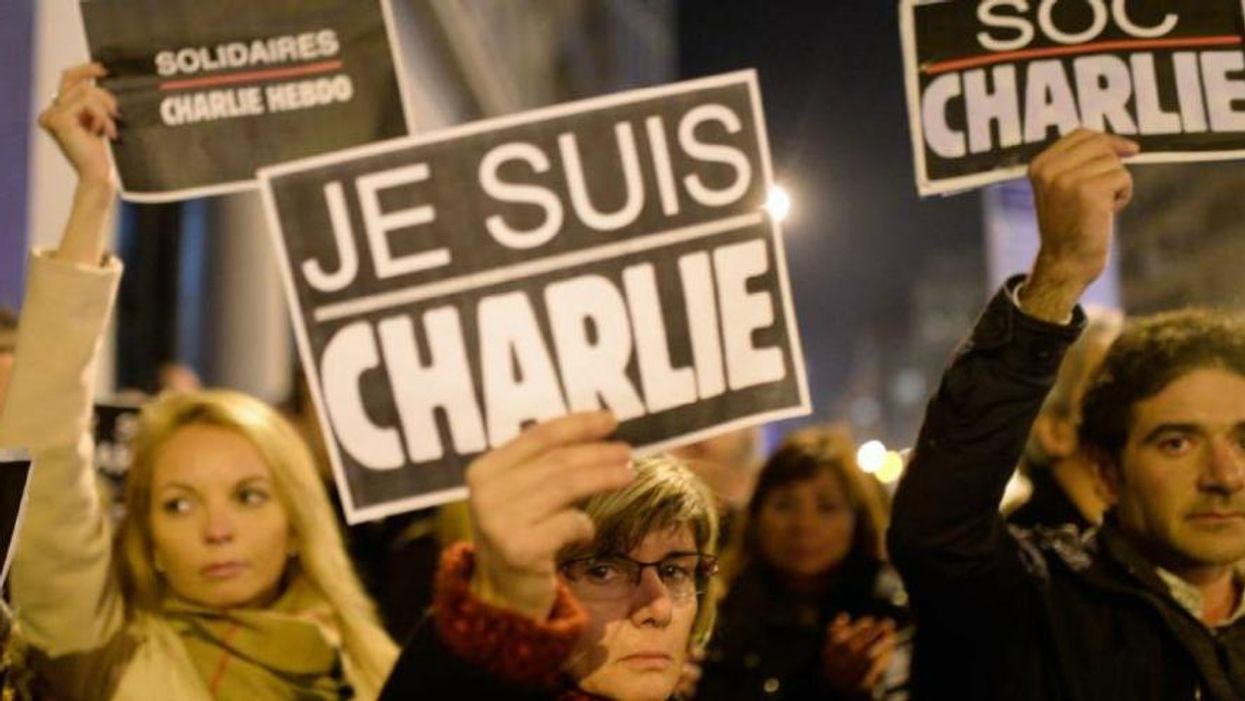 It's been almost one year since millions of people - led by the world's most repressive tyrants - marched in Paris ostensibly in favor of free speech. Since then, the French government - which led the way trumpeting the vital importance of free speech in the wake of the Charlie Hedbo killings - has repeatedly prosecuted people for the political views they expressed, and otherwise exploited terrorism fears to crush civil liberties generally. They have done so with barely a peep of protest from most of those throughout the west who waved free speech flags in support of Charlie Hebdo cartoonists.
That's because, as I argued at the time, many of these newfound free speech crusaders exploiting the Hedbo killings were not authentic, consistent believers in free speech. Instead, they invoke that principle only in the easiest and most self-serving instances: namely, defense of the ideas they support. But when people are punished for expressing ideas they hate, they are silent or supportive of that suppression: the very opposite of genuine free speech advocacy.
Days after the Paris march, the French government arrested the comedian Dieudonne M'bala M'bala "for being an 'apologist for terrorism' after suggesting on Facebook that he sympathized with one of the Paris gunmen." Two months later, he was convicted, receiving a suspended two-month jail sentence. In November, on separate charges, he was convicted by a Belgian court "for racist and anti-Semitic comments he made during a show in Belgium" and was given a two month prison term. There were no #JeSuisDieudonne hashtags trending, and it's almost impossible to find the loudest post-Hedbo Free Speech crusaders denouncing the French and Belgian governments for this attack on free expression.
In the weeks after the Free Speech march, dozens of people in France "were arrested for hate speech or other acts insulting religious faiths, or for cheering the men who carried out the attacks." The government "ordered prosecutors around the country to crack down on hate speech, anti-Semitism and glorifying terrorism." There were no marches in defense of their free speech rights.
Read the full article at The Intercept.
Opinion