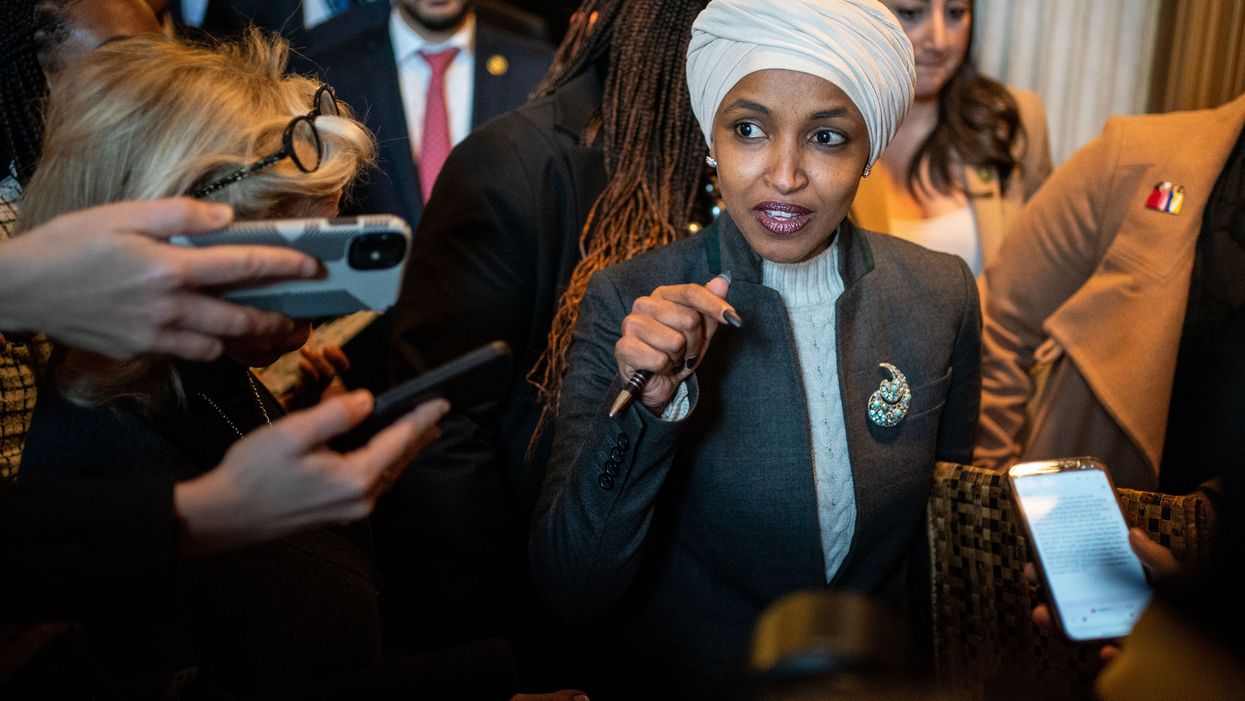 Citing the alleged "systematic murder, rape, and torture" of Ethiopian migrants by Saudi border guards, the Minnesota progressive urged the U.S. to pursue "full accountability and justice for those responsible."

Congresswoman Ilhan Omar on Tuesday called for an end to U.S. security assistance—including arms sales—to Saudi Arabia following the publication of a Human Rights Watch report in which Ethiopian migrants describe massacres, torture, and rape allegedly committed by Saudi border guards.
The HRW report alleges Saudi forces killed at least hundreds of migrants including many women and children seeking to enter the wealthy kingdom from Yemen between March 2022 and June 2023. Witnesses said Saudi border guards used both small arms and light artillery to kill migrants. Some survivors claim that scores of migrants were massacred at a time; others said they were subjected to or witnessed torture or were forced to rape other migrants.
HRW said that if the attacks were carried out as official policy of the Saudi government—which has denied allegations of mass migrant killings in the past—they would amount to crimes against humanity.
"The systematic murder, rape, and torture of migrants is a ghastly violation of international law and a potential crime against humanity," Omar (D-Minn.) said on the social platform formerly known as Twitter. "If we truly put human rights at the center of our foreign policy, we should be pursuing full accountability and justice for those responsible, and ending all security assistance (including weapons sales) to the Saudi regime."
Omar has repeatedly pushed to hold Saudi Arabia—a key Middle Eastern ally governed by a fundamentalist monarchy and widely considered one of the world's worst human rights violators—accountable. In 2021 she introduced legislation to sanction Saudi Crown Prine Mohammed bin Salman over his role in the murder of journalist and U.S. resident Jamal Khashoggi. That same year she unveiled a resolution to block a $650 million U.S. arms sale to the kingdom over its documented and alleged atrocities in Yemen, a war backed by the United States. Neither measure passed.
Most recently, Omar in March introduced the Stop Arming Human Rights Abusers Act, which would impose "universal human rights and humanitarian conditions on security cooperation with the United States."
"I cannot remain silent in the face of children being bombed in buses in Yemen," she explained.
News