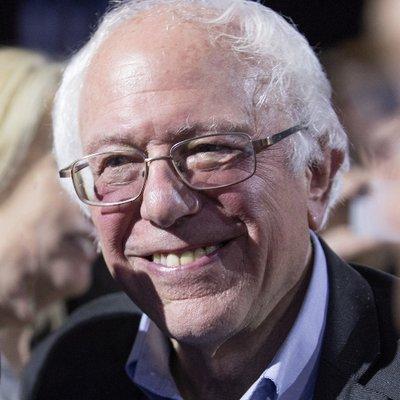 For Immediate Release
Contact:
press@sanders.senate.gov,Michael Briggs: (202) 228-6492
Following Successful Public Pressure Campaign to Lower the Cost of Eli Lilly's Insulin, Sanders and Bush Introduce Bill to Finish the Job and Cap the Price at $20 Per Vial
Sen. Bernie Sanders (I-Vt.), chairman of the Senate Health, Education, Labor, and Pensions Committee, and Rep. Cori Bush (D-Mo.) on Thursday introduced legislation that would cap the list price of insulin at no more than $20 per vial, substantially reducing the cost of the lifesaving drug for the more than 7 million people who use insulin across the United States and the 1.3 million Americans who were forced to ration insulin last year.

"There is no reason why Americans should pay the highest prices in the world for insulin – in some cases, ten times as much as people in other countries," said Sen. Sanders. "In 1923, the inventors of insulin sold their patents for $1 to save lives, not to turn pharmaceutical executives into billionaires. Now, 100 years later, unacceptable corporate greed has caused the price of this lifesaving medication to skyrocket by over 1,000 percent since 1996. We can no longer tolerate a rigged health care system that forced 1.3 million people with diabetes to ration insulin while the three major insulin manufacturers made $21 billion dollars in profits. Now is the time for Congress to take on the greed and power of the pharmaceutical industry and substantially lower the price of insulin. In the richest country in the history of the world, no one should die because they cannot afford the medication they need."

"As a nurse, I've seen too many people in our communities struggle to afford their life-saving insulin medication. People are left choosing between insulin or groceries; insulin or rent; insulin or child care. This is unacceptable," said Congresswoman Bush. "That is why I am so proud to join Senator Sanders in introducing the Insulin for All Act, legislation that will effectively cap the price of insulin at $20 per vial. We cannot solely rely on the whims of pharmaceutical companies to set standards of patient care and determine who can afford medication. Congress must act swiftly to remove the costly burden of insulin for patients with diabetes and save lives."

While Eli Lilly and Company, after significant public pressure, recently announced a 70 percent price cut for Humalog, the company has not yet moved to reduce the price of other insulin products. Novo Nordisk and Sanofi – which along with Eli Lilly make up 90 percent of the insulin market in the U.S. – have not made any commitment to lower their prices at all. When Eli Lilly first launched Humalog in 1996, it set the price close to $20.

Joining Sanders and Bush on the Insulin for All Act of 2023 are Sens. Ed Markey (D-Mass.), Jeff Merkley (D-Ore.), and Reps. Jamaal Bowman (D-N.Y.), Yvette Clarke (D-N.Y.), Alexandria Ocasio-Cortez (D-N.Y.), Jesús G. "Chuy" García (D-Ill.), Sylvia Garcia (D-Texas), Al Green (D-Texas), Pramila Jayapal (D-Wash.), Eleanor Holmes Norton (D-D.C.), Ayanna Pressley (D-Mass.), and Rashida Tlaib (D-Mich.).

"Big Pharma continues to rake in record profits by gouging patients on insulin prices," said Sen. Merkley. "Unaffordable high prices are forcing patients to ration their insulin, leading to dire health consequences – heart attacks, stroke, blindness, kidney failure, foot disease and amputations, even death. It's tragic, it's unacceptable, and it's time to end this rip-off. No one should have to go bankrupt just to afford the daily medication they need to stay healthy. It's time to put people above profits, and tell the big drug companies that their days extorting Americans who need insulin to survive are over."

"I am proud of capping insulin copays at $35 for Medicare recipients as part of the Inflation Reduction Act, but the work doesn't stop there. Corporate profit shouldn't dictate access to vital health care," said Sen. Markey. "Guaranteeing affordable insulin for all won't just lessen the burden that is the sky-high cost of health care in this country — it'll save lives, keep people out of the emergency room, and ensure the seven million Americans who rely on insulin have access to the medicine they need."

While researchers estimate that a vial of insulin costs just $8 to manufacture, the price of insulin has gone up by over 1,000 percent since 1996. Sanofi's Lantus costs $292 per vial. Novo Nordisk's Novolog is listed at $289. Eli Lilly's Lyumjev can be purchased for $275. People with diabetes face nearly $17,000 per year in medical expenses, more than half of which is directly attributable to their diabetes, and health care for people with diabetes accounts for one in four health care dollars in the U.S.

In 2019, Sanders took a busload of people with diabetes from Michigan to Canada, where they were able to purchase the same insulin products that they bought in the U.S. for one-tenth the price. Earlier this month, Sanders sent letters calling on Sanofi and Novo Nordisk to follow Eli Lilly in reducing the price of insulin.

The Insulin for All Act of 2023 also garnered the support of more than 70 major organizations, including: T1International, The Insulin Initiative, The Diabetes Link, Mutual Aid Diabetes, Social Security Works, Public Citizen, Center for Popular Democracy, People's Action, American Federation of Teachers, American Medical Student Association, Association of Flight Attendants-CWA, National Domestic Workers Alliance, United Mine Workers of America, Center for Medicare Advocacy, Doctors for America, Indivisible, and MoveOn.

Read the bill text, here.
Read the bill summary, here.
Read the full list of supporting organizations, here.
LATEST NEWS
The move would make the 2024 candidate the first former president to face criminal charges.
This is a breaking story… Please check back for possible updates...
A Manhattan grand jury voted to indict former President Donald Trump for his role in a hush money payment to porn star Stormy Daniels, The New York Timesreported Thursday, citing five people with knowledge of the matter.
"In the coming days, prosecutors working for the district attorney, Alvin L. Bragg, will likely ask Mr. Trump to surrender and to face arraignment," according to the newspaper. "The specific charges will be announced when he is arraigned."
The grand jury's move would make Trump the first former president to face criminal charges—and comes as the 76-year-old is seeking the 2024 Republican nomination. An indictment or even conviction in the case would not prevent him from running.
Other outlets also confirmed the historic indictment and Trump attorney Joe Tacopina toldThe Associated Press that "he had been told that a grand jury that had been meeting for months voted to indict" his client.
In a phone call with ABC News producer John Santucci, Trump said this is an "attack on our country" and "political persecution," adding that "They are trying to impact an election." Asked by Santucci asked if he will turn himself in, Trump said, "You take care" and hung up.
Trump—who was twice impeached during his four years as president—made similar remarks in a lengthy statement.
\u201cBREAKING NEWS: DONALD TRUMP IS THE FIRST FORMER PRESIDENT IN AMERICAN HISTORY TO BE CRIMINALLY INDICTED\u201d

— Citizens for Ethics (@Citizens for Ethics) 1680211853
"We know of literally dozens of credible allegations of crimes committed by Donald Trump as president or running for it, with no charges filed. Until now," tweeted Noah Bookbinder, president of the watchdog group Citizens for Responsibility and Ethics in Washington (CREW). "We can't yet evaluate these charges, but make no mistake, this is a huge deal for accountability."
"Donald Trump has spent his entire political career dodging accountability for his wanton disregard for the law. It is finally catching up to him," Bookbinder added. "The charges in New York are the first ever brought against him, but they will not be the last."
Congresswoman Ilhan Omar (D-Minn. similarly said "this is just one of many criminal acts for which Donald Trump is being investigated. Make no mistake: the fact that one of the most powerful people in the world was investigated impartially and indicted is testament to the fact that we still live in a nation of laws. And no one is above the law."

News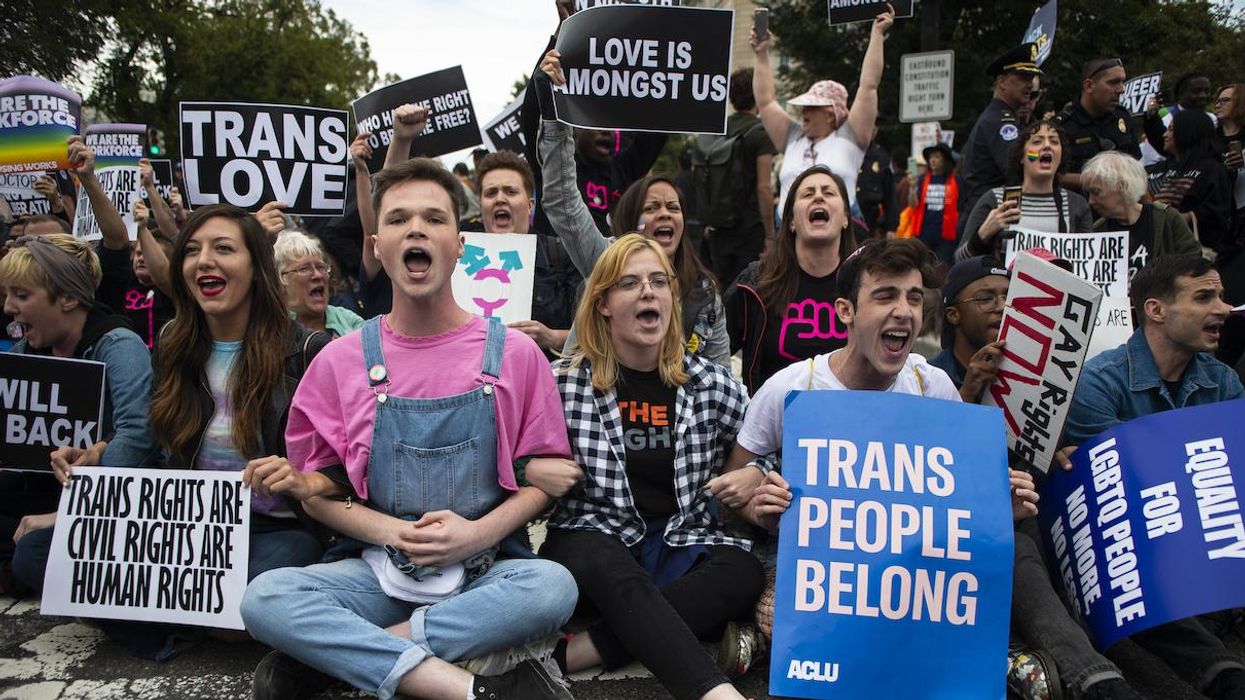 "Lives are at stake. The health, safety, and freedom of trans people are at stake," said Sen. Ed Markey. "Congress must take a stand in the face of dangerous, transphobic attacks waged by far-right state legislatures."
Amid a growing wave of Republican attacks on transgender rights—including a recently passed U.S. House bill targeting trans youth—a pair of progressive congressional lawmakers on Thursday prepared to reintroduce a resolution codifying protections for transgender Americans.
The revived Transgender Bill of Rights—introduced by Rep. Pramila Jayapal (D-Wash.) and Sen. Ed Markey (D-Mass.) and co-sponsored by dozens of congressional Democrats—comes a day ahead of International Transgender Day of Visibility on March 31. According to Jayapal's office, the measure "provides a comprehensive policy framework to provide protections for transgender and nonbinary people, ensuring that everyone has the opportunity to thrive, regardless of their gender identity or expression."
Jayapal, who co-chairs the Transgender Equality Task Force and whose daughter is trans, said in a statement: "Day after day, we see a constant onslaught of anti-trans rhetoric and legislation coming from elected officials. Today we say enough is enough."
"Day after day, we see a constant onslaught of anti-trans rhetoric and legislation coming from elected officials."
Markey asserted that "on this and every International Transgender Day of Visibility, we are reminded of our moral obligation to defend the fundamental rights of trans people against the violence, discrimination, and bigotry that too often mark their lived experience in our country."
"Lives are at stake. The health, safety, and freedom of trans people are at stake," he added. "Congress must take a stand in the face of dangerous, transphobic attacks waged by far-right state legislatures and once again reaffirm our nation's bedrock commitment to equality and justice for all."
According to Jayapal's office, "in 2023 alone, there have been more than 450 anti-LGBTQ+ bills proposed in both state and federal legislature, jeopardizing the safety and mental health of LGBTQ+ youth and trans youth in particular."
"Trans Americans are also four times more likely than cisgender peers to be victims of violent crime and more than 40% have attempted suicide," the congresswoman's office added.
State laws targeting transgender people include—but are not limited to—bans on lifesaving gender-affirming healthcare for trans youth and on trans students from participating on sports teams or using the bathrooms that match their gender identity; and prohibition of public drag shows.
Common Dreamsreported Thursday that West Virginia and Kentucky are the latest states to ban gender-affirming care for trans minors.
Meanwhile, the Kansas House of Representatives on Wednesday approved a bill which would bar transgender individuals from entering single-sex spaces including bathrooms, domestic violence shelters, and prison wards, while labeling intersex people as disabled.

No state is safe from at least the introduction of transphobic legislation, including California, where a Republican state lawmaker earlier this month proposed a bill that would force schools "out" transgender students to their parents under the pretext of boosting parental rights and helping children.
Not content with banning gender-affirming healthcare in their own state, a bill passed earlier this month by Idaho's Republican-controlled House of Representatives included a provision that criminalizes parents or guardians who allow their children to travel outside the state to receive such care.

At the federal level, anti-trans legislation includes the Parents Bill of Rights, passed last week by the Republican-controlled House in a 213-208 vote along party lines.
Among other things, the Transgender Bill of Rights calls on the federal government to amend the Civil Rights Act of 1964 to explicitly include gender identity and to codify the U.S. Supreme Court's Bostock v. Clayton County ruling, which affirmed that Title VII of the Civil Rights Act protects LGBTQ+ employees from discrimination.

Biden continued:
As kids, they deserve what every child deserves: the chance to learn in safe and supportive schools, to develop meaningful friendships, and to live openly and honestly. As adults, they deserve the same rights enjoyed by every American, including equal access to healthcare, housing, and jobs and the chance to age with grace as senior citizens. But today, too many transgender Americans are still denied those rights and freedoms. A wave of discriminatory state laws is targeting transgender youth, terrifying families and hurting kids who are not hurting anyone. An epidemic of violence against transgender women and girls, in particular women and girls of color, has taken lives far too soon. Last year's Club Q shooting in Colorado was another painful example of this kind of violence—a stain on the conscience of our nation.
The president highlighted how his administration "fought to end these injustices from day one":
On my first day as president, I issued an executive order directing the federal government to root out discrimination against LGBTQI+ people and their families. We have appointed a record number of openly LGBTQI+ leaders, and I was proud to rescind the ban on openly transgender people serving in the military. We are also working to make public spaces and travel more accessible, including with more inclusive gender markers on United States passports. We are improving access to public services and entitlements like Social Security. We are cracking down on discrimination in housing and education. And last December, I signed the Respect for Marriage Act into law, ensuring that every American can marry the person they love and have that marriage accepted, period.
"There is much more to do," Biden added. "I continue to call on Congress to finally pass the Equality Act and extend long-overdue civil rights protections to all LGBTQI+ Americans to ensure they can live with safety and dignity."
News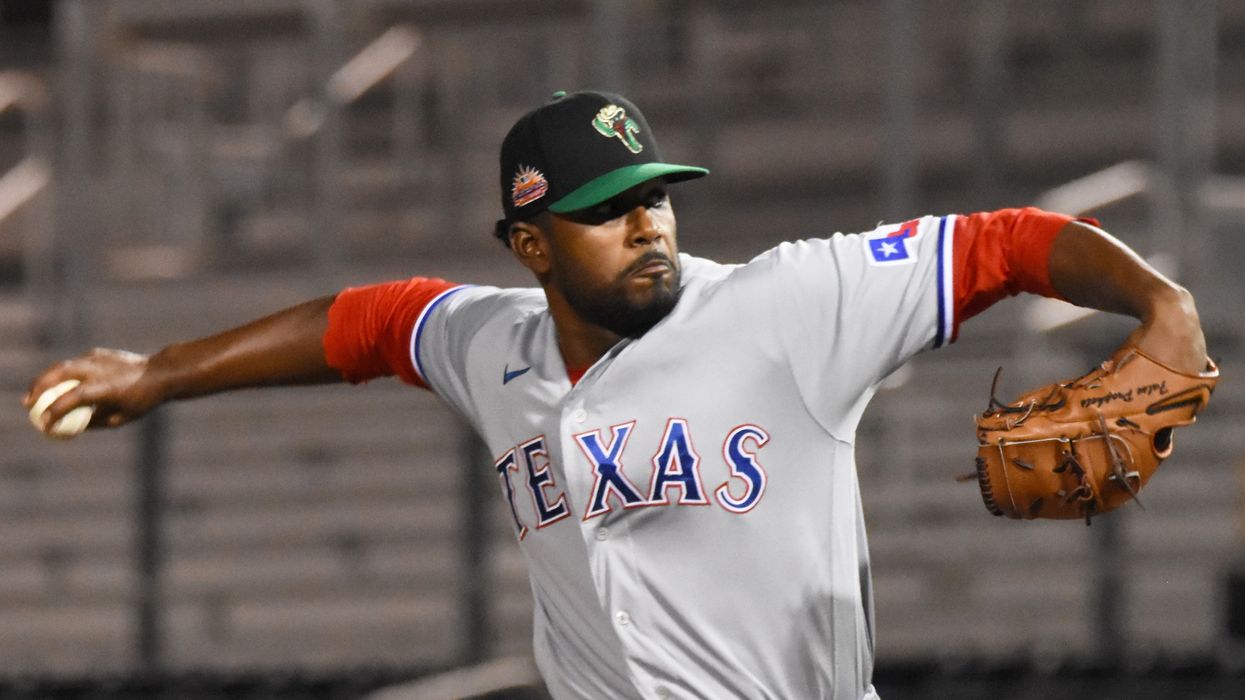 "This will truly better the lives of thousands of players and their families," said a former minor league pitcher instrumental to the yearslong organizing effort. "And that is what this fight has always been about."
Major League Baseball and recently unionized minor league players working for MLB team affiliates reached a tentative deal Wednesday on a historic first collective bargaining agreement.
The pending five-year contract is set to more than double the pay of athletes who currently receive poverty wages even though the average MLB team is worth more than $2 billion. It comes just months after the MLB Players Association, the union representing major leaguers, successfully organized highly exploited minor leaguers who are striving to join their ranks into a new collective bargaining unit.
"Nearly a decade of fighting has led to this, and players have achieved what was once thought undoable."
MLB recognized the union's minor league unit in September, paving the way for negotiations that wrapped up on the eve of opening day in the majors and two days before opening day in the minors.
Citing unnamed sources, ESPN's Jeff Passan reported Wednesday night:
After years of disillusionment among future major leaguers about paltry salaries forcing them to work offseason jobs—and coincidentally on the day a judge approved a $185 million settlement the league will pay players who accused it of violating minimum wage laws—the parties agreed on a deal that went out to a vote among the union's rank and file and that will need to be approved by owners, as well, before it is formalized. The agreement could be announced officially as early as Friday, the first day of games in the minor leagues.
The deal was confirmed by numerous other reports citing league and union sources.
Unlike now, minor leaguers are set to be paid "for most of the offseason as well as spring training, including back pay for this season," according to Passan. He detailed the annual pay increases on social media.
\u201cBREAKING: Minor league baseball players\u2014among the lowest earning workers in America, who are paid as little as $7/hour by billionaire MLB owners\u2014have reached a first union contract that would more than double the pay of all players.\u201d

— More Perfect Union (@More Perfect Union) 1680143267
In addition to pay hikes, players "emphasized better housing and transportation as a matter of import," Passan reported. "Starting in 2024, those at Triple-A and Double-A will receive their own bedroom, and players with spouses and children will receive special accommodations. In rookie ball, Single-A, and High-A, teams will provide transportation to stadiums, where they'll eat meals provided under rules negotiated by a joint clubhouse nutrition committee."
As More Perfect Union detailed on social media, harsh living conditions on the road between games prompted players to organize for better accommodations and nutrition. Thanks to this effort, MLB began requiring its minor league teams to provide housing to players in 2022. The pending agreement seeks to secure additional improvements.
\u201cIn 2021, a courageous campaign by former and current players forced the league to start offering housing.\n\nhttps://t.co/Yqu2NIK8MR\u201d

— More Perfect Union (@More Perfect Union) 1680143267
While name, image, and likeness (NIL) rights are currently controlled by MLB, the pending agreement grants full NIL rights to the union, which can use them to strengthen group licensing deals. In addition, it expands players' medical rights, including covering post-injury health expenses for a longer period of time.
"Among those not included in the deal are players at teams' complexes in the Dominican Republic," Passan reported. "The minor league unit of the MLBPA includes only players on teams' domestic rosters—and players from the Dominican Republic, Venezuela, and other foreign countries will still reap the benefits when stateside."
In a concession to owners, "the deal includes the reduction of the maximum Domestic Reserve List, which governs the number of players a team can roster outside of its Dominican Republic complexes, from 180 to 165 starting in 2024," Passan noted. "The union had previously fought MLB's efforts during the lockout last year to reduce the reserve list, which teams had identified as a priority."
Nathan Kalman-Lamb, an assistant professor of sociology at the University of New Brunswick, wrote on social media that "Minor League Baseball players were perhaps the single most exploited group of men's athletes in North America other than college basketball and football players."
"Now they have a new (good!) collective agreement," he added. "No better evidence of why college athletes need unions."
"For the those who passed a hat around for diaper money for newborns... This is for you."

Garrett Broshuis, a former minor league pitcher who spearheaded early organizing efforts, celebrated on Twitter.
"This is big," Broshuis wrote. "Nearly a decade of fighting has led to this, and players have achieved what was once thought undoable."
"Is the deal perfect? No, but every negotiation ends in compromise," he continued. "This will truly better the lives of thousands of players and their families. And that is what this fight has always been about."
Broshuis concluded: "For the those who passed a hat around for diaper money for newborns. For those who grinded away at two or even three offseason jobs. For those who skipped breakfast or even lunch to pinch pennies. For those who have [given] up the game not for a lack of talent but for a lack of funds. This is for you."
News
SUPPORT OUR WORK.
We are independent, non-profit, advertising-free and 100%
reader supported.