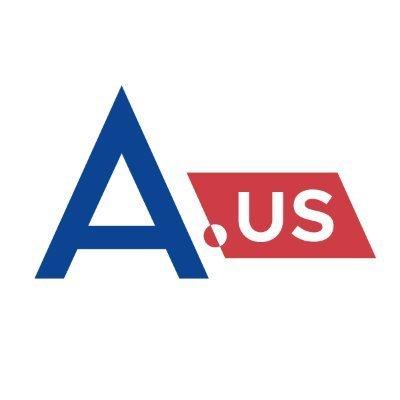 For Immediate Release
January, 19 2023, 11:12am EDT
Contact:
Jeremy Funk, jeremy@accountable.us
As Nation Hits Debt Limit, MAGA Extremists Sharpen Their Knives for Social Security and Medicare Benefits
With the federal government expected to reach its borrowing limit today, MAGA House extremists are already threatening to hold the economy hostage and jeopardize the nation's prior debt obligations unless their demands are met for deep cuts to social safety nets – including Social Security and Medicare benefits. Before the U.S. Treasury exhausts "extraordinary measures" it can take to avoid default, government watchdog Accountable.US calls on House Republicans to take responsibility for the debt exacerbated by most of them under the Trump tax cuts for greedy corporations: by passing a clean debt limit increase, not demanding more sacrifice from America's seniors and working poor.
Social Security and Medicare Absolutely on the Chopping Block: A growing number of MAGA Republicans have said the quiet part aloud about their true intentions with the looming debt limit fight. Republican Rep. Rick Allen (R-GA) recently suggested cutting Social Security is a good idea because "people want to work longer". Rep. Michael Waltz (R-FL) exclaimed on national TV: "If we really want to talk about the debt and spending, it's the entitlements programs." The Republican Study Committee—"The largest group of House Republicans"— released a 2023 budget calling for several cuts to Medicare And Social Security, including increasing the eligibility age to 67 for Medicare and 70 for Social Security. But most importantly, when Speaker Kevin McCarthy was asked point blank if he intended to 'reform entitlements' as part of debt ceiling negotiations, McCarthy tellingly demurred he wouldn't "predetermine" anything – in other words, benefit cuts are on the table.
Liz Zelnick, Director of Accountable.US' Economic Security & Corporate Power program, Said:
"Whether or not the nation suffers a default crisis that could crush jobs is entirely up to MAGA extremists in Congress. The MAGA majority could vote today to meet the nation's prior debt obligations but instead a growing number want to manufacture a crisis to cut apart social safety nets for the most vulnerable Americans. Make no mistake: MAGA extremists plan to use national debt they exacerbated with tax breaks for billionaires and profiteering corporations as an excuse to gut Social Security and Medicare benefits for America's seniors and working people. They're dusting off an old conservative playbook: make everyone else pay for their reckless giveaways to wealthy special interests.

"Suppose MAGA extremists like Rick Allen have their way. In that case, senior citizens, including those who do physically demanding jobs, will have to tough it out for a few more years before retirement. That's the ultimate Social Security and Medicare benefit cut. Why should seniors have to shoulder the consequences of MAGA tax cuts for the rich?"

Accountable.US is a nonpartisan watchdog that exposes corruption in public life and holds government officials and corporate special interests accountable by bringing their influence and misconduct to light. In doing so, we make way for policies that advance the interests of all Americans, not just the rich and powerful.
LATEST NEWS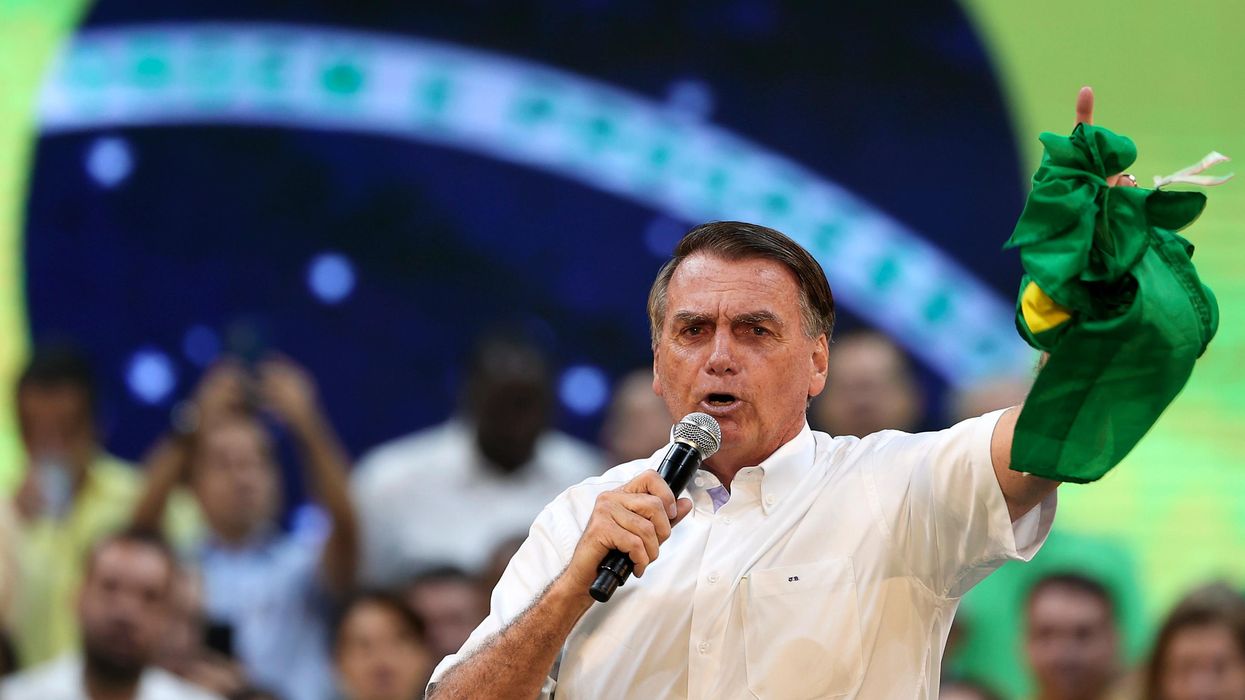 Lula's comments came as a former ally of Bolsonaro alleged that the former president attended a private meeting where a plan to keep him in office was discussed.
New police raids across Brazil on Friday followed comments by Brazilian President Luiz Inácio Lula da Silva about the alleged involvement of his right-wing predecessor, Jair Bolsonaro, in planning an attack on government buildings in Brasília last month.
The president, who is known as Lula, toldRedeTV! Thursday that he believes Bolsonaro "prepared the coup."
"Today I am well aware and will say it loud and clear," Lula said. "I am certain that Bolsonaro actively participated in that and is still trying to participate."
The progressive president's remarks came the same day that Sen. Marcos do Val, a former ally of Bolsonaro's, publicly said that a month before the January 8 attack, Lula's predecessor took part in a meeting where a plan to prevent the transfer of power and "save Brazil" was discussed.
"I am certain that Bolsonaro actively participated in that and is still trying to participate."

Do Val said at a press conference that both he and Bolsonaro were present at a private discussion on December 9 with then-Congressman Daniel Silveira.

According to do Val, Silveira suggested do Val secretly record a meeting with Brazilian Supreme Court Judge Alexandre de Moraes, who is also president of the Superior Electoral Court. The judge dismissed allegations of election fraud before Bolsonaro's runoff election loss in late October, and has been a frequent target of the former president's supporters.
Do Val presented WhatsApp messages he exchanged with Silveira regarding the plan and the meeting, where he said Silveira told him to prompt de Moraes to make comments that would raise doubts about his neutrality and the legitimacy of the election.
The senator said Thursday that Bolsonaro did not speak at the meeting, and did not discourage Silveira's proposal.
"It was very clear that he was in a position to manipulate and have [Bolsonaro] buy into his idea, if a senator accepted the mission," do Val said.
Do Val added that he did meet with de Moraes days after his discussion with Silveira and Bolsonaro, but that instead of carrying out the plan he told the judge about it.
The senator initially told Veja magazine that it was Bolsonaro who presented the plan to him, saying, "I annul the election, Lula isn't sworn in, I stay in the presidency and arrest Alexandre de Moraes because of his comments."

De Moraes is leading the ongoing probe into the January 8 attack on the government complex in Brasília, in which Bolsonaro's supporters broke into the buildings a week after Lula was sworn in, set fires, ransacked offices, and said they aimed to "overthrow the thieves."
The new police raids announced Friday took place in five states and were aimed at identifying people who participated in and funded the attempted insurrection.

De Moraes on Thursday ordered do Val to give a deposition to the Federal Police on Thursday.
Bolsonaro has been in Florida since December and earlier this week requested a six-month tourist visa as he faces investigations in his home country. Last month, several Democratic U.S. lawmakers called on the Biden administration to rescind Bolsonaro's visa, saying the U.S. should not be providing him with refuge.
The former president did not respond on Thursday to do Val's claims. His son, Sen. Flavio Bolsonaro, dismissed the allegations that Bolsonaro took part in making plans to prevent the transfer of power, tellingCNN, "The fact is that on December 31, President Bolsonaro left the presidency."
Bolsonaro did not publicly acknowledge the election results until December 30, two months after he lost the election, and he has not conceded defeat.

News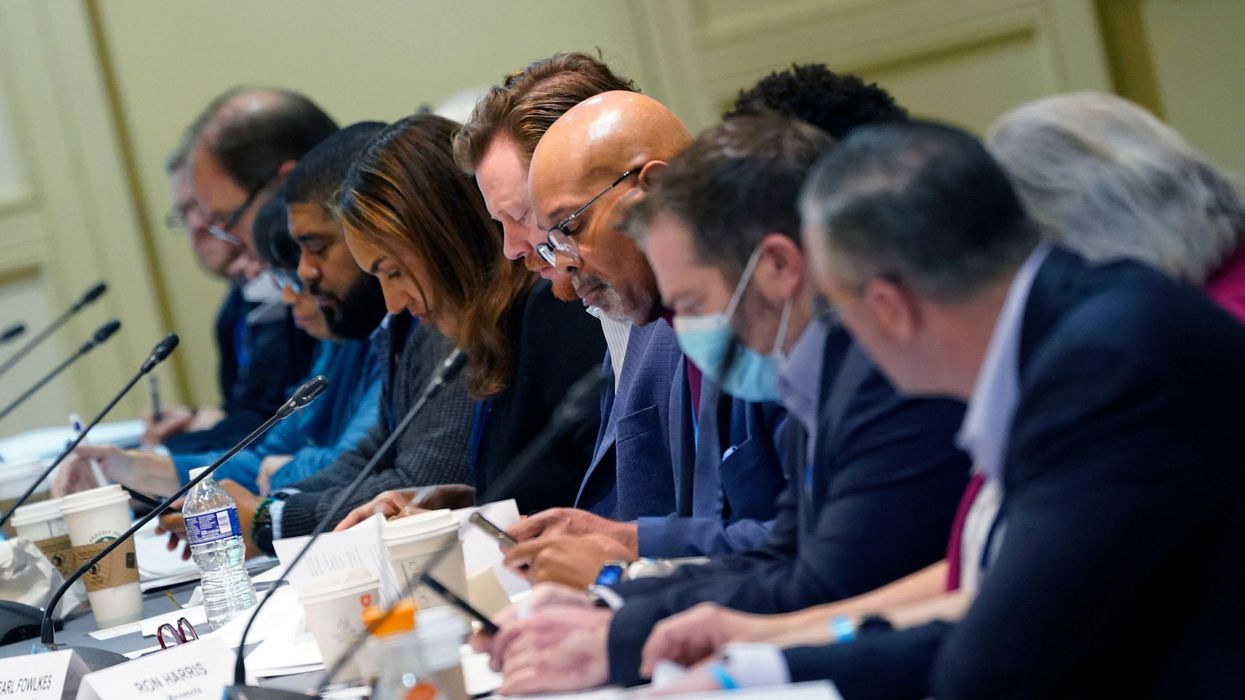 Nevada Democratic Party Chair Judith Whitmer, the lead sponsor of the resolution, said that dark money is "being used to silence the voices our party most needs to hear."
For the second time in less than five months, the Democratic National Committee's resolutions panel refused Thursday to allow a vote on a proposed ban on dark money in the party's primaries, despite substantial support for the change among DNC members and prominent progressive lawmakers.
Judith Whitmer, the chair of the Nevada Democratic Party and lead sponsor of the dark money resolution, wrote on Twitter that "these funds are being used to exclude, not empower."
"They're being used to silence the voices our party most needs to hear," Whitmer added. "The DNC did not pass my dark money resolution, but my voice was heard. Our elections are not for sale."

According to DNC member R.L. Miller, the founder of Climate Hawks Vote, "not a single person" on the Resolutions Committee "dares move to even put it for a vote, just like summer 2022."
During that meeting, which took place in September, the panel also declined to let the proposed dark money ban advance to a vote, as Common Dreamsreported at the time.

Recounting the September meeting in an op-ed for The Nation, longtime DNC member James Zogby—who helped craft the dark money proposal—wrote that after Whitmer delivered a "powerful" statement to the resolutions panel in support of the ban, the panel's chair "asked if any member of the committee wanted to put our resolution up for a vote."

"There was dead silence in the room," Zogby wrote, suggesting that members were likely pressured by DNC leadership to stonewall the dark money proposal. "With not one of the two dozen committee members in attendance willing to call for a vote, the resolution died."
The DNC's proceedings are notoriously anti-democratic and untransparent—and they are likely to become even more so under bylaw changes that the body quietly enacted during its September gathering.
As The Intercept's Akela Lacy reported following last year's meeting, "The national committee approved language requiring that it must ratify any bylaw amendments that the convention, a broader body, wants to adopt."
"The amendment removes the authority over DNC decisions from the national convention, which includes thousands of members, and places it instead with the smaller national committee of just under 500," Lacy noted. "According to three people present, several DNC members were frustrated with the change."
"If we don't get the dark money—what I call 'the dirty money'—out of Democratic primaries, it becomes increasingly impossible to elect the challengers, the insurgents, the progressives in those primaries."
The DNC doesn't publicize the membership lists of its standing committees, though 2020 reporting from Sludge identified at least three corporate lobbyists who were serving on the resolutions panel at that time.
As of the September 2022 meeting, Patrice Taylor and Rich Fitzgerald were the co-chairs of the DNC Resolutions Committee.

The committee's obstruction of the proposed dark money ban comes in the wake of the most expensive U.S. midterm cycle on record. According to OpenSecrets, super PACs spent an astounding $1.35 billion during the 2022 midterm election cycle.
An outgrowth of the Supreme Court's 2010 Citizens United decision, super PACs are legally required to disclose their donors—but many of them are effectively dark money groups because of how difficult it is to trace the sources of their funding.
During last year's Democratic primaries, progressive candidates across the country faced barrages of opposition spending from super PACs, including one bankrolled by Republican billionaires.
The torrent of super PAC cash provided the impetus for progressives' push to ban dark money in Democratic primaries, an effort that garnered the support of Sen. Bernie Sanders (I-Vt.)—who caucuses with Senate Democrats—and other members of Congress.
Ahead of the winter DNC gathering in Philadelphia, which is set to formally kick off this weekend, Sanders wrote in a letter that "the Democratic Party must not allow oligarchs and their super PACs, often aligned with Republicans, to buy Democratic Party primaries."
"Virtually all Democrats talk about the need for campaign finance reform," Sanders added. "Talk is easy. Now it's time to walk the walk. Let's stand up for democracy."
\u201cVirtually all Democrats talk about the need for campaign finance reform. Talk is easy. Now it\u2019s time to walk the walk. I wrote a letter to the @DNC today on why we must stand up for democracy and end super PAC spending in primaries.\u201d

— Bernie Sanders (@Bernie Sanders) 1675194781
Larry Cohen, a DNC member and board chair of the progressive group Our Revolution, lamented in an organizing call earlier this week that the DNC is "a shitshow."
"There's no other way to describe it," Cohen said. "If we don't get the dark money—what I call 'the dirty money'—out of Democratic primaries, it becomes increasingly impossible to elect the challengers, the insurgents, the progressives in those primaries."

News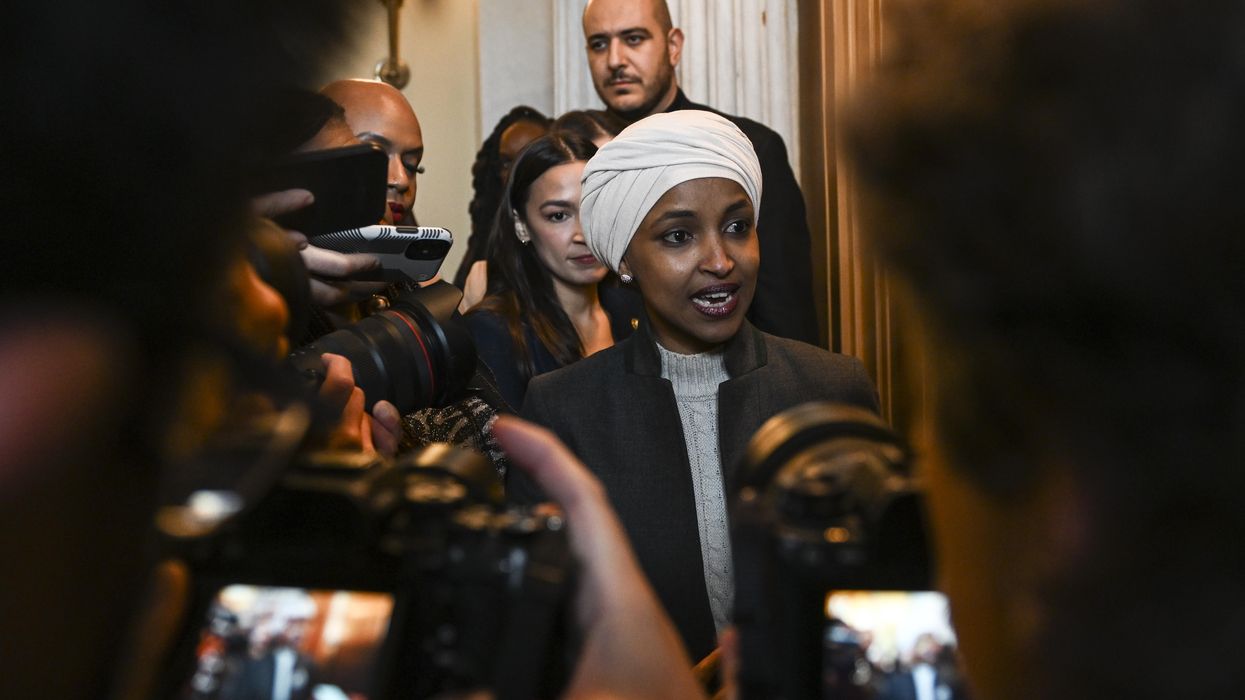 The House GOP's vote to remove Rep. Ilhan Omar from the House Foreign Affairs Committee came hours after Israel launched its latest bombing campaign in the occupied Gaza Strip.

Rep. Ilhan Omar vowed Thursday that the House GOP's vote to remove her from the chamber's foreign affairs panel would not stop her from criticizing Israel's treatment of Palestinians, a pledge that came after the Israeli government carried out its latest bombing campaign in the occupied Gaza Strip.

"My critique of our foreign policy, Israel's policy towards Palestinians, or that of any foreign nation will not change," Omar (D-Minn.) wrote in a Twitter post following passage of a Republican resolution forcing her off the House Foreign Affairs Committee—a seat she has used to speak out against human rights violations and demand accountability for war crimes, including those committed by the U.S. and Israel.
"As a person who suffered the horrors of war and persecution," Omar added, "my advocacy will always be for those that suffer because of the actions of governments."
The House vote was held hours after Israel's far-right government launched a series of airstrikes in the densely populated "open-air prison" of Gaza, bombings that came a week after Israeli forces killed 10 Palestinians at a refugee camp in the occupied West Bank. When two rockets were fired at Israel from Gaza in the wake of the massacre, Israel bombarded the enclave, reportedly hitting a refugee camp at the center of the strip.
During the floor debate ahead of the GOP resolution's passage, Republican lawmakers made clear that Omar's criticisms of Israeli policy—which are frequently conflated with antisemitism—were a driving force behind the effort to remove her from the House Foreign Affairs Committee.
Rep. Mike Lawler (R-N.Y.) specifically cited Omar's past characterization of Israel as an "apartheid" state, calling the description "appalling"—even though mainstream organizations, including Human Rights Watch and Amnesty International, have offered the same assessment of Israel's decades-long occupation and brutalization of Palestinians.
"Rep. Ilhan Omar was booted off of the House Foreign Affairs Committee today for one reason only: her firm and unequivocal opposition to Israel's brutal apartheid rule over the Palestinian people," wrote Josh Ruebner, an adjunct professor at Georgetown University and the former policy director of the U.S. Campaign for Palestinian Rights.
"All other pretexts," Ruebner argued, "are just designed to obscure this fact."
"Israel has long attempted to silence findings of apartheid with targeted smear campaigns, and the international community allows itself to be cowed by these tactics."
The House GOP passed its resolution kicking Omar off the powerful committee as rights groups warned that Israel is ramping up its assault on Palestinian rights and livelihoods.
"This circus is happening while the Israeli government is escalating an entirely new phase of state violence against Palestinians," Beth Miller, political director of Jewish Voice for Peace Action, told The Intercept's Akela Lacy, who argued Thursday that congressional Democrats "paved the way" for the GOP's attacks on Omar.
"If you actually look at what the Israeli government is doing right now," Miller said, "the mask is off completely."
Over the weekend, Israel moved to seal—and signaled plans to demolish—the West Bank homes of two Palestinians suspected of deadly attacks against Israelis. Human Rights Watch condemned Israel's response as an act of "collective punishment."
"Deliberate attacks on civilians are reprehensible crimes," Omar Shakir, Israel and Palestine director at Human Rights Watch, said in a statement Thursday. "But just as no grievance can justify the intentional targeting of civilians in Neve Yaakov, such attacks cannot justify Israeli authorities intentionally punishing the families of Palestinian suspects by demolishing their homes and throwing them out on the street."
Amnesty International noted earlier this week that Israeli forces killed 35 Palestinians in January alone. Last year was one of the deadliest in decades for Palestinians in the occupied territories.
"The devastating events of the past week have exposed yet again the deadly cost of the system of apartheid," said Agnès Callamard, Amnesty's secretary-general. "The international community's failure to hold Israeli authorities to account for apartheid and other crimes has given them free rein to segregate, control, and oppress Palestinians on a daily basis, and helps perpetuate deadly violence."
"Apartheid is a crime against humanity, and it is frankly chilling to see the perpetrators evade justice year after year," Callamard added. "Israel has long attempted to silence findings of apartheid with targeted smear campaigns, and the international community allows itself to be cowed by these tactics. Until apartheid is dismantled there is no hope of protecting civilian lives, and no hope of justice for grieving families in Palestine and Israel."
News
SUPPORT OUR WORK.
We are independent, non-profit, advertising-free and 100%
reader supported.