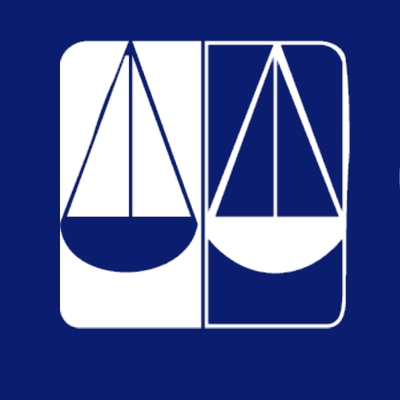 Rushed Judicial Confirmation Poses Severe Threat to Civil Rights, Damages Legitimacy of the Supreme Court
Barrett Threatens Voting Rights, Workers' Rights, Criminal Justice
WASHINGTON
The Senate Judiciary Committee voted 12-0 along party lines this morning to advance the nomination of Judge Amy Coney Barrett to the full Senate, as Democrats boycotted. Senate Majority Leader Mitch McConnell has indicated Barrett's nomination will be on the Senate floor by Monday. Kristen Clarke, president and executive director of the Lawyers' Committee for Civil Rights Under Law issued the following statement:
"Chairman Graham's decision to race forward with the Judiciary Committee vote on the nomination of Judge Amy Coney Barrett is especially problematic given that her nomination and potential confirmation are taking place in the final days of an election where the President who nominated her is running for reelection. We have seen numerous instances in this election cycle where cases have come before the Supreme Court and the Court has issued rulings where there has been a split on the Court - including a 4-4 split in a Pennsylvania case where the Supreme Court was one vote short of overturning a decision of a state supreme court on an issue of state constitutional law, an area where the Supreme Court rarely interferes. Given that Judge Barrett has refused to say that she would recuse herself from any election cases that may arise in this year's ongoing election, moving forward with her confirmation now compromises the integrity of our democratic process."
Clarke continued: "During the course of the Committee's hearings, Barrett appallingly dodged fundamental questions about our democracy and civil rights--including a refusal to acknowledge voter intimidation was prohibited under federal law."
Background:
The national Lawyers' Committee has previously issued an opposition letter to Barrett's nomination, a report on Barrett's record and an article on key takeaways from the nomination hearings to showcase the threat she poses to civil rights.
The Lawyers' Committee is a nonpartisan, nonprofit organization, formed in 1963 at the request of President John F. Kennedy to enlist the private bar's leadership and resources in combating racial discrimination and the resulting inequality of opportunity - work that continues to be vital today.
(202) 662-8600
LATEST NEWS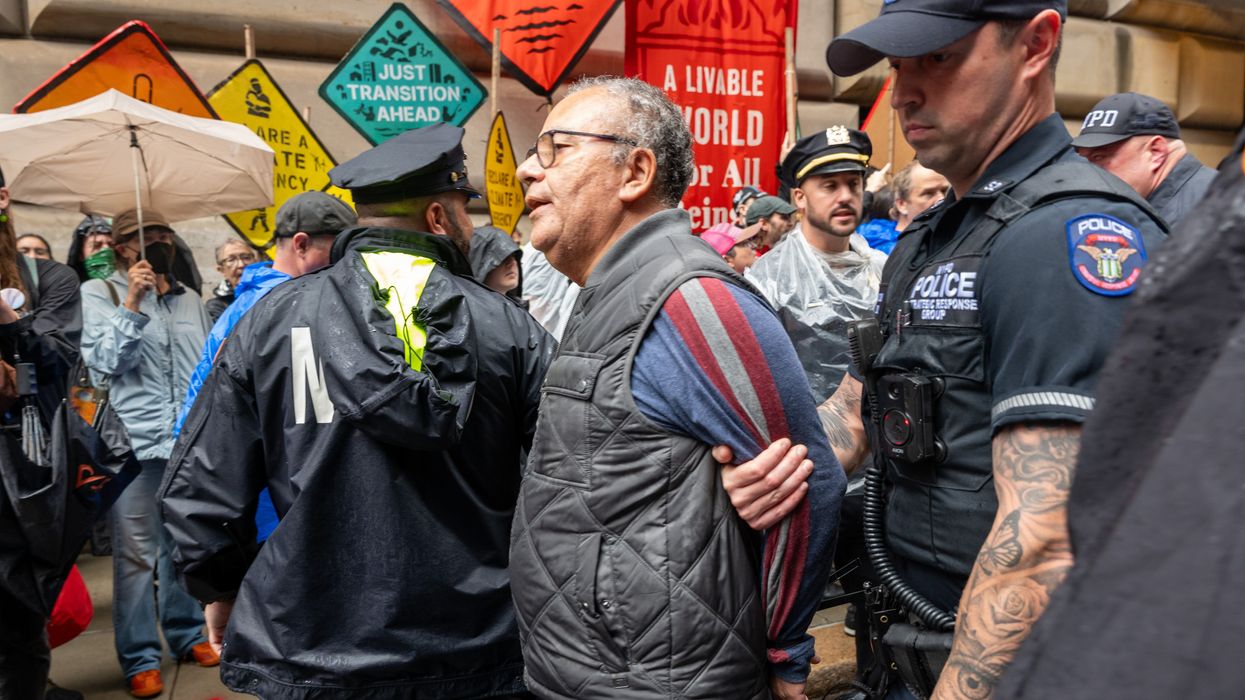 The activist group Climate Defiance asked: "Why are we getting handcuffed while people who literally torch the planet get celebrated for their 'civility' and their 'moderation'?"
A day after tens of thousands of climate activists marched through Manhattan's Upper East Side demanding an end to oil, gas, and coal production, thousands more demonstrators hit the streets of Lower Manhattan Monday, where more than 100 people were arrested while surrounding the Federal Reserve Bank of New York to protest fossil fuel financing.
Protesters chanted slogans like "No oil, no gas, fossil fuels can kiss my ass" and "We need clean air, not another billionaire" as they marched from Zuccotti Park—ground zero of the 2011 Occupy Wall Street movement—to pre-selected sites in the Financial District. Witnesses said many of the activists attempted to reach the New York Stock Exchange but were blocked by police.
"We're here to wake up the regulators who are asleep at the wheel as they continue to let Wall Street lead us into ANOTHER financial crash with their fossil fuel financing," the Stop the Money Pipeline coalition explained on social media.
Local and national media reported New York Police Department (NYPD) officers arrested 114 protesters and charged them with civil disobedience Monday after they blocked entrances to the Fed building. Most of those arrested were expected to be booked and released.
"I'm being arrested for exercising my First Amendment right to protest because Joe Manchin is putting a 300-mile-long pipeline through my home state of West Virginia and President [Joe] Biden allowed him to do it for nothing in return," explained Climate Defiance organizer Rylee Haught on social media, referring to the right-wing Democratic senator and the Mountain Valley Pipeline.
As she was led away by an NYPD officer, a tearful Haught said Biden "sold us out."
"He promised to end drilling on federal lands, and he's selling out Appalachia's future for profit," she added.
Responding to the "block-long" line of arrestees, Climate Defiance asked: "Why are we getting handcuffed while people who literally torch the planet get celebrated for their 'civility' and their 'moderation'?"
Alicé Nascimento of New York Communities for Change toldWABC that the protests—which are part of Climate Week and are timed to coincide with this week's United Nations Climate Ambition Summit—are "our last resort."
"We're bringing the crisis to their doorstep and this is what it looks like," said Nascimento.
As they have at similar demonstrations, protesters called on Biden to stop approving new fossil fuel projects and declare a climate emergency. Some had a message for the president and his administration.
"We hold the power of the people, the power you need to win this election," 17-year-old Brooklynite Emma Buretta of the youth-led protest group Fridays for Future told WABC. "If you want to win in 2024, if you do not want the blood of my generation to be on your hands, end fossil fuels."
News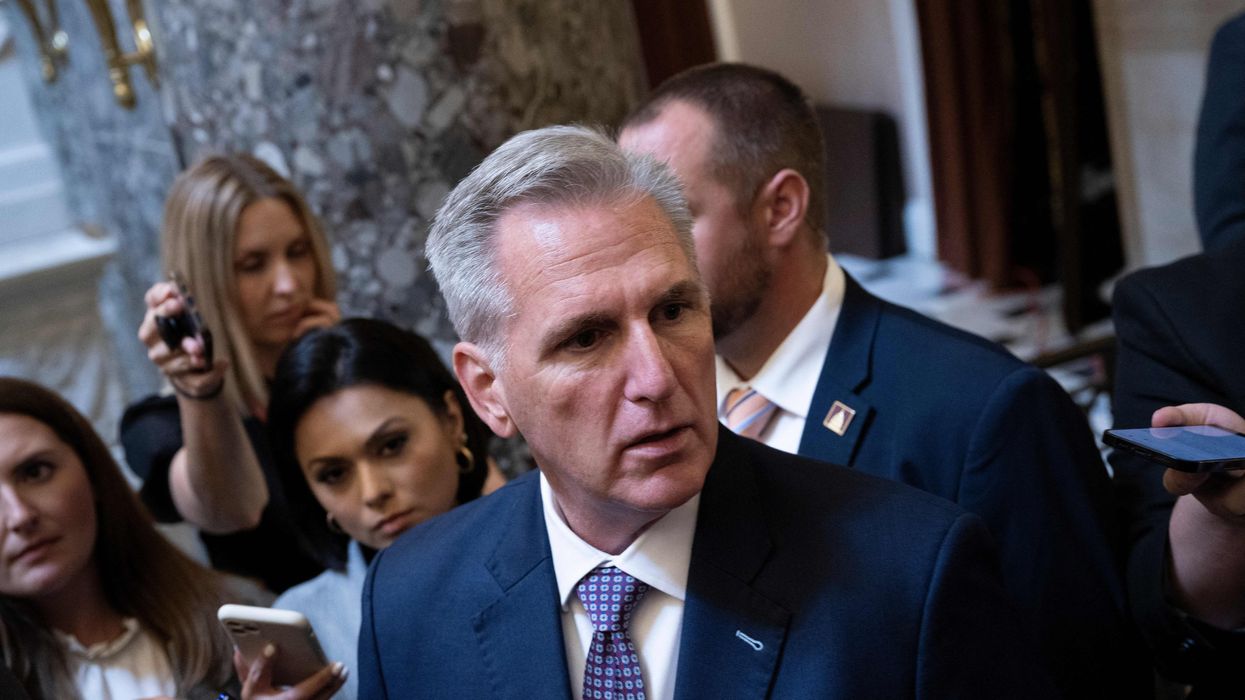 "The proposed continuing resolution backed by Speaker McCarthy is trying to force a path to deep cuts that were rejected in the debt ceiling deal he agreed to with President Biden earlier this year," said one expert.
Two weeks out from a U.S. government shutdown, some House Republicans on Sunday evening reached a potential deal—one which Democrats on Capitol Hill and other critics across the country warn is a dangerous proposal that is "doomed to fail."
The GOP's continuing resolution (CR) would avert a government shutdown on October 1, but the 30-day stopgap funding bill also lacks military assistance for Ukraine and requested U.S. disaster relief, would impose an 8% cut for nondefense spending, and includes immigration riders opposed by congressional Democrats and President Joe Biden.
House Speaker Kevin McCarthy (R-Calif.) "was well aware" that the CR wouldn't pass the Democrat-controlled upper chamber "but was hoping House passage would be a show of strength that would force a response from the Senate and potentially shift responsibility for a shutdown across the Rotunda," noted The New York Times.
However, Politicoreported Monday, "as details of the deal hashed out by leaders of the Main Street Caucus and House Freedom Caucus trickled out, a bevy of conservative hardliners piped up with various versions of 'Hell No'." At least a dozen far-right House members have voiced their opposition, with some suggesting they won't support any CR.
Congressional Progressive Caucus Chair Pramila Jayapal (D-Wash.) wrote on social media Monday that "we cannot allow Kevin McCarthy and his radical posse to throw yet another tantrum at the expense of poor and working Americans. Period."
The 87-member ProsperUS coalition said in a statement Monday that "these last-ditch efforts to slash critical investments in workers and families are deeply unpopular and doomed to fail. Extreme House GOP members should accept reality: The majority of Congress is with the American people in rejecting hostage-taking and painful and irresponsible cuts."
The coalition also noted that the proposed CR betrays the Fiscal Responsibility Act, the bipartisan debt ceiling deal Biden and McCarthy negotiated earlier this year, as House Republicans nearly forced an economically catastrophic U.S. default.
"The House majority should set aside this latest failed proposal and allow the full House to vote on government funding bills at or above the floor set in the bipartisan debt limit deal," ProsperUS argued. "Anything less would be a clear step backward for our economy and hurt the most vulnerable communities we represent."
In a series of posts on X, formerly Twitter, Center on Budget and Policy Priorities president Sharon Parrott similarly stressed that "the proposed continuing resolution backed by Speaker McCarthy is trying to force a path to deep cuts that were rejected in the debt ceiling deal he agreed to with President Biden earlier this year."
The GOP proposal would slash funding for federal programs—including on childcare, education, environmental protection, food assistance, medical research, and transportation—for 30 days, but that could be dragged out much longer. As Parrott explained, "The nondefense cuts will create some near-term challenges, but more importantly, once a CR is in place, it is likely to be extended until final appropriations bills are complete—which is sure to take more than a month."
"Congress needs to pass a CR that allows the government to continue operations until funding bills are done, addresses near-term needs that cannot wait for final appropriations bills, and doesn't try to renegotiate the debt ceiling agreement," she asserted. "The public deserves a government that stays open to deliver services people count on and policymakers who negotiate agreements in good faith and govern by a theory other than brinkmanship."
In an apparent reference to Sen. Ron Johnson (R-Wis.) blocking a "minibus" packaging three spending bills, Parrott also said that "last week's hiccup notwithstanding, the Senate has demonstrated that reasonable funding bills crafted under the basic framework of the debt ceiling agreement can garner broad bipartisan support."
Senate Appropriations Committee Chair Patty Murray (D-Wash.) on Monday moved to suspend a rule invoked by Johnson—which will require 67 votes later this week.
"This is an effort to move forward on the minibus, and keep the appropriations process on track here in the Senate," said Senate Majority Leader Chuck Schumer (D-N.Y.) on Monday. "It's unfortunate that one member—who does not represent the views of most senators—prevented us from moving forward last week."
"But I believe a majority of senators want to keep moving forward. Our Republican colleagues have asked for regular order and we have worked with them to let that happen," he added, thanking not only Murray but also Susan Collins (R-Maine), the top Republican on the Senate Appropriations Committee, who last week called out Johnson.
Schumer also took aim at Republicans in the lower chamber for "what they called a deal for a CR but in reality reads like a hard-right screed," declaring that the proposal "can be boiled down to two words: slapdash, reckless. Slapdash because it is not a serious proposal for avoiding a shutdown, and reckless because if passed it would cause immense harm to so many priorities that help the American people."
"To his credit, the speaker knows a shutdown would be a terrible outcome. When I spoke with him in late July, we had a very encouraging conversation about the need for bipartisanship to avoid a shutdown. We both recognized that a bipartisan CR would be the way forward," Schumer added. "Two months later, a bipartisan CR is still the only answer for avoiding a government shutdown. I urge Speaker McCarthy, as well as reasonable House Republicans, to resist the 30 or so extremists within their ranks who seem dead-set on provoking a crisis."
News
"Big banks are financing fossil fuels and fanning the flames of climate chaos," said Sen. Ed Markey.
Led by U.S. Sen. Ed Markey and Rep. Ayanna Pressley, lawmakers on Monday warned that the U.S. government ignores climate-related financial risks at its own peril—imploring Federal Reserve Chair Jerome Powell to take the climate into account when overseeing financial institutions.
The two Massachusetts Democrats led colleagues including Sen. Bernie Sanders (I-Vt.) and Rep. Alexandria Ocasio-Cortez (D-N.Y.) in writing to Powell to say the Federal Reserve can and must help "protect the stability of the financial system" by requiring financial firms to end their funding of fossil fuel projects.
With international scientists agreeing that extreme climate events this summer such as prolonged heatwaves in the U.S. and Europe and wildfires in Canada would not have happened without the fossil fuel-driven climate emergency, the lawmakers urged Powell to consider the financial damages of such disasters, which they said cost the U.S. economy more than $617 billion between 2018-22 and $177 billion last year alone.
Record flooding in the Northeast in July is projected to cost up to $5 billion in damages, and heatwaves like those that gripped large portions of the U.S. for weeks on end are projected to continue in the coming years, affecting an untold number of businesses. Wildfire smoke pollution like that which drifted south from Canada this summer also costs workers $125 billion in lost wages annually.
"The Federal Reserve has acknowledged that climate change poses an emerging risk to the safety and soundness of financial institutions and the financial stability of the United States," said the lawmakers. "That is why we urge the Federal Reserve to use its existing authority to oversee bank safety and mitigate risks to financial stability, and require financial institutions to submit and execute plans to align their activities with science-based climate targets, including reducing finance emissions."
Climate risk proposals put out by the Federal Reserve "fall short," the letter reads, with nonprofit research group Positive Money ranking the Federal Reserve "near the bottom of its 'Green Central Banking Scorecard.'"

For example, the scorecard points out that the central bank of the U.S. launched an "unlimited Quantitative Easing program, as well as a range of new facilities aimed at purchasing commercial paper, municipal debt, and bond ETFs" at the beginning of the coronavirus pandemic, warning that "schemes that involve the purchase of corporate assets are often highly carbon-intensive."
Such proposals place the Federal Reserve "well behind its peers in responding to climate change," wrote the lawmakers on Monday.
The letter was sent as climate advocates shut down the entrances of the Federal Reserve Bank of New York, warning that the U.S. is contributing to "millions" of future deaths from "catastrophic climate disasters" and demanding strict regulation of energy financing.
"Big banks are financing fossil fuels and fanning the flames of climate chaos," said Markey on social media. "Climate risk is financial risk."

News
Independent, nonprofit journalism needs your help.
Please Pitch In
Today!