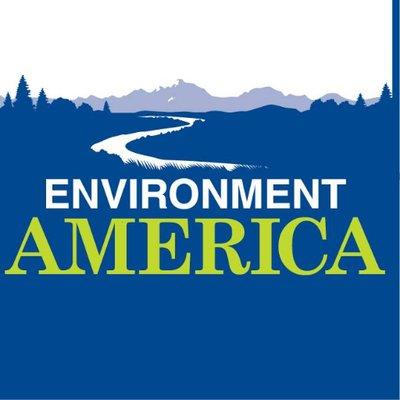 For Immediate Release
Contact:
Mike Landis, U.S. PIRG Litigation Director, (201) 850-2360, mlandis@publicinterestnetwork.org
Morgan Folger, Director, Clean Car Communities Campaign, (203) 343-1736, mfolger@environmentamerica.org
Josh Chetwynd, Communications Manager, (303) 573-5558, josh.chetwynd@publicinterestnetwork.org 
Environment America Sues Federal Government Over Prohibiting States From Setting Stronger Tailpipe Emission Standards
Advocacy group, eight others, file lawsuit.
WASHINGTON
Environment America, along with eight other public interest organizations, filed a lawsuit today in a Washington, D.C., federal district court opposing the Trump administration's plan to block states from setting their own tough tailpipe emissions standards.
The complaint challenges a final rule issued by the Department of Transportation's National Highway Traffic Safety Administration (NHTSA), which asserts that all state programs that limit greenhouse gas (GHG) emissions or establish zero emission vehicle (ZEV) mandates are preempted by the federal Energy Policy and Conservation Act (EPCA).
The plaintiffs are asking the court to invalidate this rule because NHTSA doesn't have the statutory authority to issue this type of regulation. In addition, the administration's actions misinterpret EPCA and fail to follow procedures required by the National Environmental Policy Act (NEPA).
"Not only does NHTSA lack the legal authority to issue this rule, but it also completely misreads the statute," said Mike Landis, Environment America's attorney in the case. "Congress has consistently recognized the validity of state emissions standards, and we are confident that the court will act as a necessary check on the administration and overturn this unlawful action."
Tailpipe emissions cause both ongoing climate threats and daily heath dangers. Clean car standards have helped cut vehicle pollution by about 90 percent since 1998, but communities across the United States still suffer from an increasing annual number of bad-air days.
"The federal government's attack on state clean car standards poses a serious risk to the health and well-being of all Americans," said Morgan Folger, Environment America's Clean Cars campaign director. "Environment America members from every corner of the country have spoken out against this rollback. We are standing up for our right to breathe clean air and protect our communities from the increasingly dire impacts of climate change."
The complaint was filed in the U.S. District Court for the District of Columbia. The other plaintiffs are the Center for Biological Diversity, Conservation Law Foundation, Environmental Defense Fund, Environmental Law & Policy Center, Natural Resources Defense Council, Public Citizen, the Sierra Club and the Union of Concerned Scientists.
With Environment America, you protect the places that all of us love and promote core environmental values, such as clean air to breathe, clean water to drink, and clean energy to power our lives. We're a national network of 29 state environmental groups with members and supporters in every state. Together, we focus on timely, targeted action that wins tangible improvements in the quality of our environment and our lives.
(303) 801-0581
LATEST NEWS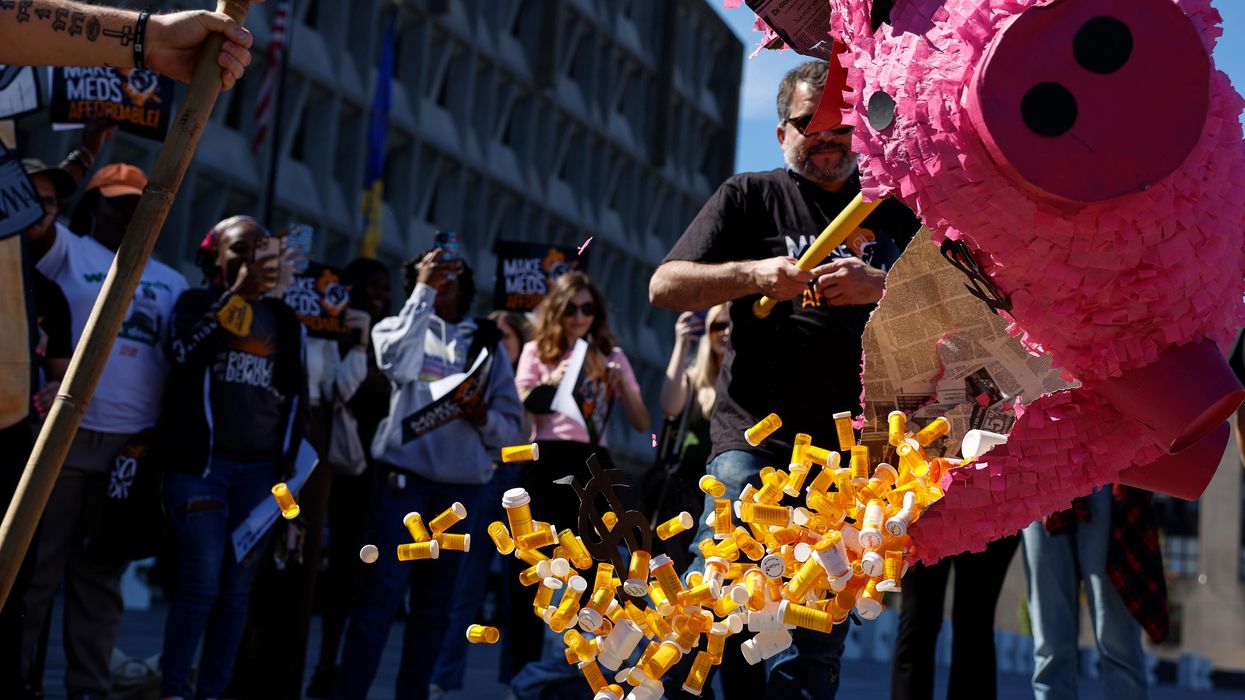 "Federal agencies have shown themselves reluctant to act against unreasonable prices, and this new proposal may give them permission to continue to do nothing," said one expert.
While welcoming the White House's willingness to tackle pharmaceutical companies' patent abuse and high prescription drug prices, progressive critics argued Thursday that U.S. President Joe Biden must do more to challenge Big Pharma's monopoly power.
The White House on Thursday announced "new actions to promote competition in healthcare and support lowering prescription drug costs for American families, including the release of a proposed framework for agencies on the exercise of march-in rights on taxpayer-funded drugs and other inventions."
Under the Bayh-Dole Act of 1980—legislation meant to promote the commercialization and public availability of government-funded inventions—federal agencies reserve the right to "march in" and authorize price-lowering generic alternatives to patented medications developed with public funding.
The federal government has never invoked march-in rights, which are staunchly opposed by the pharmaceutical and other industries and interests.
"American taxpayers pay more for research than any country in the world: Hundreds of billions of dollars on research relevant to developing new drugs through the [National Institutes of Health] and other agencies," White House domestic policy adviser Neera Tanden said at a Thursday press briefing, according toThe Hill.
"But at the same time, pharmaceutical companies charge Americans two to three times—and sometimes even more than that—for the same drugs than what they can charge in other countries," she added.
The White House said Thursday that the Department of Commerce and Department of Health and Human Services "released a proposed framework for agencies on the exercise of march-in rights that specifies for the first time that price can be a factor in determining that a drug or other taxpayer-funded invention is not accessible to the public."
The issue of greedy pharmaceutical companies charging exorbitant prices for publicly funded drugs took center stage during the Covid-19 pandemic, when corporations reaped record profits selling vaccines and other treatments developed fully or partly with taxpayer money.
U.S. Senate Health, Education, Labor, and Pensions (HELP) Committee Chair Bernie Sanders (I-Vt.)—a leading congressional critic of Big Pharma greed—called Thursday's announcement "a step forward in the right direction."
Sanders continued:
But, in my view, much more must be done. The American people are sick and tired of seeing hundreds of billions of their tax dollars going to the research and development of new treatments and cures only to end up paying, by far, the highest prices in the world for prescription drugs. In my view, the administration should reinstate and expand the reasonable pricing clause to require the pharmaceutical industry to charge affordable prices for new prescription drugs developed with taxpayer support. It should also move to substantially lower the price of the prostate cancer drug Xtandi by allowing companies to manufacture generic versions of this treatment. This is a drug that was invented with taxpayer dollars by scientists at UCLA and can be purchased in Canada for one-fifth [of] the U.S. price.
In March, patient advocates blasted the Biden administration's refusal to compel Pfizer to lower Xtandi's price, even though the lifesaving prostate cancer drug—which has a nearly $190,000 annual price tag—was developed completely with public funds.
Peter Maybarduk, director of the Access to Medicines program at the consumer advocacy group Public Citizen, said: "March-in can be, should be, a powerful tool to support fair pricing and access to publicly funded medicines, as President Biden importantly suggests. Unfortunately, the administration's march-in policy is far more limited than the statute allows."
"It should be quickly revised to recommend use of march-in wherever publicly funded medicines are unreasonably priced," he continued. "Where most drug prices already are egregious and force rationing, few drugs will seem 'extremely' priced by comparison. Federal agencies have shown themselves reluctant to act against unreasonable prices, and this new proposal may give them permission to continue to do nothing."
"Unfortunately, the administration's march-in policy is far more limited than the statute allows."
"The examples the announcement offers evade the main and important use case: Where drug corporations abuse their monopoly power to charge exorbitant prices, ignore the government contribution to [research and development], and charge Americans more than people in other countries," Maybarduk asserted.
"The final guidelines must be adjusted so they explicitly cover these scenarios and establish commonsense criteria for what constitutes an unreasonable price," he added. "Falling short risks doing nothing to lower the prices of taxpayer-funded medicines for patients, and instead perpetuating an unacceptable status quo. Americans have a right to expect not to be price gouged for medicines they paid for in the first place."
News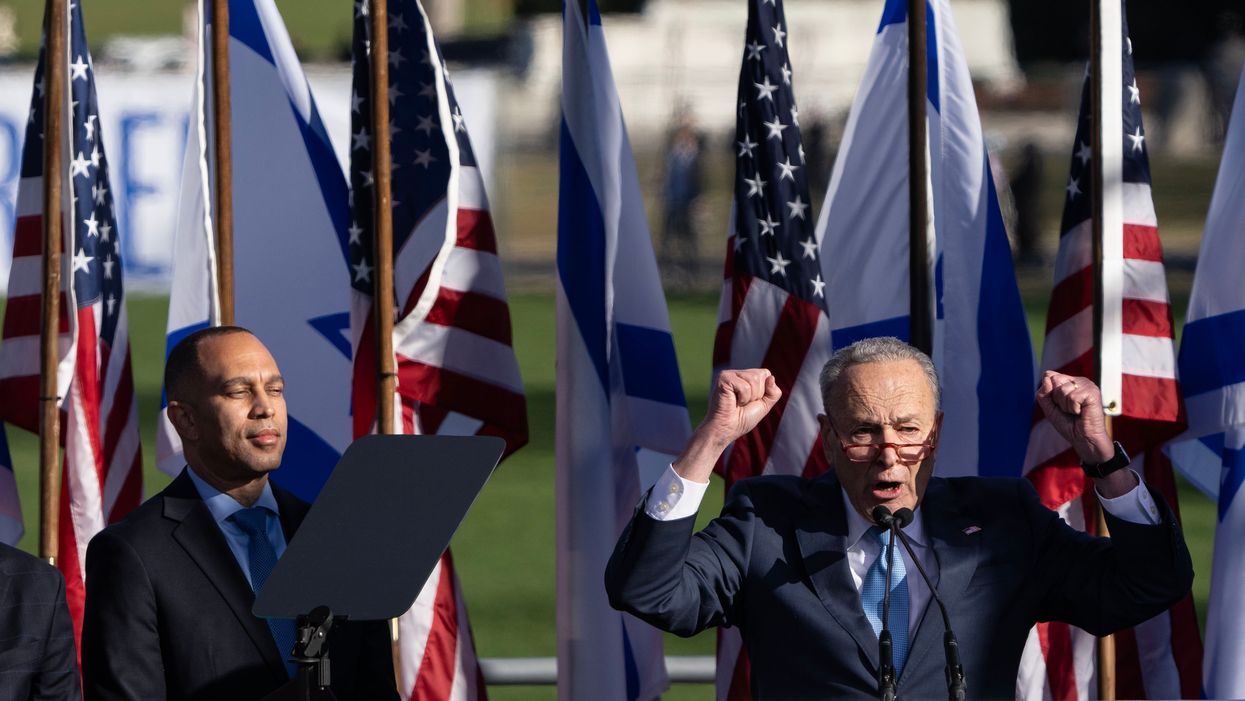 Including the extension in a must-pass bill, said one critic, "would perpetuate staggering abuses of Americans' privacy, including wrongfully spying on protestors, politicians, journalists, and thousands of others."
Privacy rights advocates this week are sounding the alarm about a bipartisan congressional effort to imminently force through an extension of warrantless government surveillance powers despite public outrage over a well-documented history of misuse.
Section 702 of the Foreign Intelligence Surveillance Act (FISA) is set to expire at the end of the year unless it is reauthorized by Congress. The law only permits warrantless surveillance targeting foreigners located outside the United States, but Americans' data is also collected, and court documents have exposed "chilling" abuse, especially at the Federal Bureau of Investigation (FBI).

While the FBI has implemented some reforms, for years—but particularly in the months leading up to the looming expiration—campaigners have pressured lawmakers to refuse to reauthorize Section 702 or to only do so with serious changes.
"Congressional leaders should not betray the broad, bipartisan support for surveillance reform by jamming Section 702 into the NDAA."
"To extend warrantless surveillance is to extend the racial profiling of everyday Americans. It's for this reason that we can't tolerate the reauthorization of FISA Section 702—and neither should Congress," AAPI Victory Alliance declared Thursday.
AAPI Victory Alliance is among 92 civil rights and racial justice groups that wrote to federal lawmakers late last month arguing that "including in must-pass legislation any extension would sell out the communities that have been most often wrongfully targeted by these agencies and warrantless spying powers generally."

The Biden administration has been pushing for a Section 702 extension without sweeping reforms. FBI Director Christopher Wray claimed in congressional testimony on Tuesday that "loss of this vital provision, or its reauthorization in a narrowed form, would raise profound risks. For the FBI in particular, either outcome could mean substantially impairing, or in some cases entirely eliminating, our ability to find and disrupt many of the most serious security threats."
On Wednesday evening, U.S. House Armed Services Committee Chair Mike Rogers (R-Ala.) filed the conference report of the National Defense Authorization Act (NDAA) for Fiscal Year 2024. The bipartisan compromise includes a temporary extension, which the Electronic Privacy Information Center called "a shocking attempt to entrench a controversial and sweeping surveillance authority that Congress is actively working to reform."
Sean Vitka, policy director of Demand Progress, agreed that "congressional leaders should not betray the broad, bipartisan support for surveillance reform by jamming Section 702 into the NDAA. It would perpetuate staggering abuses of Americans' privacy, including wrongfully spying on protestors, politicians, journalists, and thousands of others."
The NDAA report came just hours after the House Judiciary Committee voted 35-2 to advance the Protect Liberty and End Warrantless Surveillance Act (H.R. 6570)—which Jake Laperruque, deputy director of the Center for Democracy & Technology's Security and Surveillance Project, called "the strongest surveillance reform passed out of committee since the original FISA bill 45 years ago."
"It will end the pervasive abuse of U.S. person queries, which have been made against protesters, journalists, lawmakers, and campaign donors, among thousands of others," he said, praising the panel's broad bipartisan support for the bill. "At the same time, it is meticulously designed to retain the security value of FISA 702, such as quickly allowing queries with consent to protect victims. We urge the House to promptly bring this bill to the floor and pass it."
On Thursday, the House Permanent Select Committee on Intelligence passed the FISA Reform and Reauthorization Act, which features an eight-year extension—and, as Roll Callreported, "would require the FBI to get a probable cause warrant only before using a U.S. person term for the purpose of searching for evidence of a crime, a provision that privacy advocates argue only encompasses a small fraction of the searches."
House Speaker Mike Johnson (R-La.) wrote Thursday in a letter to colleagues that he plans to bring both panels' bills "to the floor under a special rule that provides members a fair opportunity to vote in favor of their preferred measure" next week.
Johnson said that Senate Majority Leader Chuck Schumer (D-N.Y.) and Minority Leader Mitch McConnell (R-Ky.) have committed to working "in good faith on a final reform bill that can be passed in both chambers," which the pair confirmed in a joint statement.
"To provide the necessary time to facilitate the reform process in a manner that will not conflict with our existing appropriations
deadlines and other conflicts, the NDAA conference agreement necessarily includes a short-term extension of the 702 authorities through April 19 of next year," the speaker added, as Schumer moved to set up an NDAA vote next week.

Elizabeth Goitein, senior director of the Brennan Center for Justice's Liberty & National Security Program, was among the rights advocates and lawmakers who highlighted that "it purports to be a 'short-term' reauthorization until April 19, 2024, but make no mistake: leaders are actually extending this abuse-ridden authority INTO APRIL 2025."
"It purports to be a 'short-term' reauthorization until April 19, 2024, but make no mistake: leaders are actually extending this abuse-ridden authority INTO APRIL 2025."
"They claim that Congress needs more time to consider reforms, but that's clearly untrue," Goitein explained on social media, citing the House Judiciary Committee bill. "But even if December 31 came and went with no reauthorization, the government would still be able to conduct surveillance into April 2024. That's because the FISA Court authorizes Section 702 surveillance for one-year periods and the law clearly states that the court's authorizations remain in effect until they expire, regardless of what happens with Section 702 itself."

"The court's April 2023 authorization will thus greenlight surveillance into April 2024," she said. "So why are congressional leaders doing this? Because that four-month extension, in practice, will be a *16-month extension.* Between now and April 19, the administration will go back to the FISA Court and get ANOTHER one-year authorization which means the [government] gets a total of 16 extra months to continue conducting warrantless backdoor searches for Americans' communications."

"How do we know this is what congressional leaders actually intend? Because if they wanted to extend Section 702 for four months WITHOUT creating a de facto 16-month extension, there's a very easy way to do that," she stressed. "They could simply include a provision stating that any FISA Court authorization issued during that four-month period would ALSO expire in April 2024. They're well aware of that option. And they appear to have rejected it."

News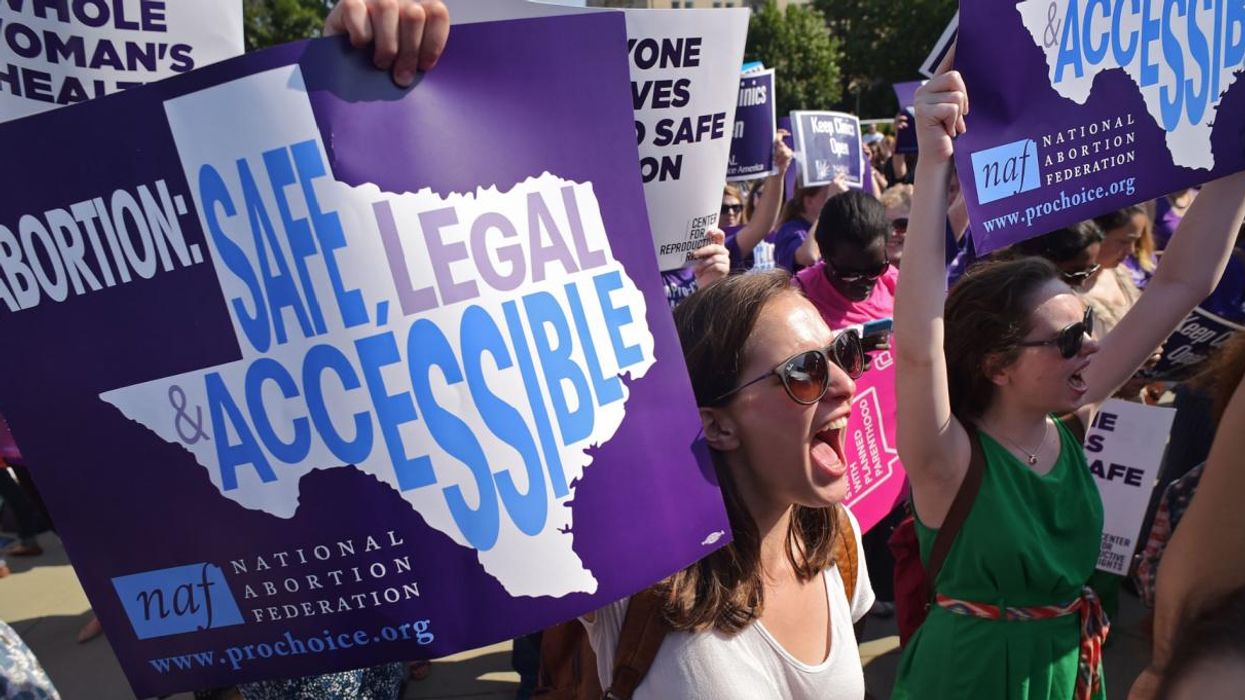 "Texans deserve to exercise reproductive freedom without fighting legal battles and without legislative interference in their lives," said the American College of Obstetricians and Gynecologists Action.
Reproductive rights groups expressed relief Thursday that one woman in Texas was permitted to get abortion care after a Travis County judge granted a temporary restraining order to circumvent the state's pro-forced pregnancy laws, but said it was "unforgivable that she was forced to go to court" to request urgent medical care.
The Center for Reproductive Rights (CRR) filed a lawsuit against the state last week on behalf of Kate Cox, a Dallas resident, who had just learned at 20 weeks pregnant that her fetus had the fatal diagnosis of trisomy 18, as well as a spinal abnormality and other health issues.
Cox's case is the first in which a pregnant plaintiff has asked a court for an emergency abortion since Roe v. Wade was overturned in 2022.

In court this week, Cox's lawyer, CRR senior staff attorney Molly Duane, told Judge Maya Guerra Gamble that Cox had had to go to the emergency room with cramping and fluid loss in the two days since she filed the lawsuit.
Since learning of the fetal diagnosis last week, Cox has sought emergency medical care four times due to her symptoms but doctors have been unable to provide her with legal abortion care due to the ban that took effect two months after the U.S. Supreme Court overturned Roe v. Wade in 2022.
Before Thursday, Cox's only options under Texas law were to have a Caesarean section after carrying the pregnancy to term—even as her health grew worse—or to have labor induced in the case of the fetal heartbeat stopping.
"Due to Kate's medical history," said CRR, "her OB-GYNs warned her that continuing to carry the pregnancy could jeopardize her health and future fertility."
Advocates including Duane and author Jessica Valenti expressed outrage at the arguments presented by the state—which, notedSlate journalist Mark Joseph Stern, "will likely appeal to try to block Cox's abortion."
Jonathan Stone, the lawyer representing Texas, told Gamble that "the only party that's going to suffer an immediate and irreparable harm in this case if the court enters a TRO [temporary restraining order] is the state," because the government would not be able to make its case in a regular hearing.
"The abortion once performed is permanent and cannot be undone," Stone said. "The plaintiffs are going to obtain permanent relief in this case through this TRO application without any evidence being considered by this court and in full-blown evidentiary hearing."
The state also claimed that Cox was not at a particular risk for life-threatening complications, despite her doctors' advice.

"These arguments are frankly stunning," said Duane. "The state goes as far to characterize her claims as 'a frivolous assertion of harm.'"
Cox's lawyers added that "the harm to Ms. Cox's life, health, and fertility are very much also permanent and cannot be undone."
Cox "should never have had to fight in court for her life, her health, and her future," said U.S. Rep. Katherine Clark (D-Mass.). "This is the result of the GOP war on reproductive freedom. And it must be stopped."

Texas Attorney General Ken Paxton said after Gamble's ruling was announced that while the TRO "purports" to allow an abortion to proceed, it "will not insulate hospitals, doctors, or anyone else from civil and criminal liability for violating Texas' abortion laws."
"Most women are not able to do what Kate has done—many Texans have been forced to continue pregnancies that put their lives at risk," said Duane. "That is happening every day across Texas. As long as abortion is banned, pregnant people will suffer."
News