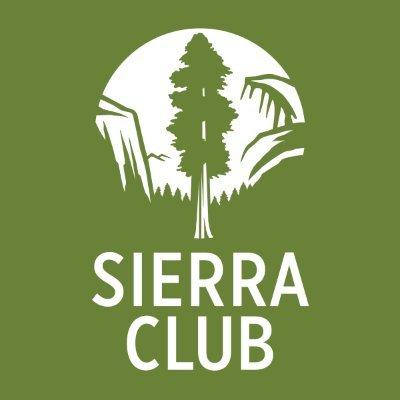 Trump Extinction Plan Guts Endangered Species Act
Today, against a backdrop of recent reports of global mass extinction, the Trump administration released final regulations weakening the Endangered Species Act, the nation's most effective tool in saving wildlife from extinction.
WASHINGTON
Today, against a backdrop of recent reports of global mass extinction, the Trump administration released final regulations weakening the Endangered Species Act, the nation's most effective tool in saving wildlife from extinction. The Trump Extinction Plan would gut critical endangered species protections by making it much more difficult to extend protections to threatened species, delaying lifesaving action until a species' population is potentially impossible to save; making it more difficult to protect polar bears, coral reefs, and other species that are impacted by the effects of climate change; allowing economic factors to be analyzed when deciding if a species should be saved; and making it easier for companies to build roads, pipelines, mines, and other industrial projects in critical habitat areas that are essential to imperiled species' survival.
These changes come in the wake of tremendous public opposition to weakening the protections of the Endangered Species Act. After the proposed rules were announced, more than 800,000 public comments were submitted opposing the changes. Last fall, 105 Members of Congress and 34 U.S. Senators sent letters to Trump's Department of the Interior to protest the harmful rollbacks. Ten states and the District of Columbia are also on record opposing the weakening of the Endangered Species Act as are more than 30 tribal nations.
The Endangered Species Act has been extremely effective; more than 99 percent of animals, plants and insects protected by the law have been saved from extinction. Endangered Species Act protection has saved some of the nation's most celebrated wildlife including the bald eagle, Florida manatee, American gray wolf and humpback whale. A 2018 survey found that four out of five Americans support the Endangered Species Act and just one in ten say they oppose it.
In response groups issued the following responses:
"Undermining this popular and successful law is a major step in the wrong direction as we face the increasing challenges of climate change and its effects on wildlife. The Endangered Species Act works; our communities-- both natural and human-- have reaped the benefits. This safety net must be preserved." -- Lena Moffitt, Our Wild America Campaign Senior Director, Sierra Club
"We are in the midst of an unprecedented extinction crisis, yet the Trump Administration is steamrolling our most effective wildlife protection law. This Administration seems set on damaging fragile ecosystems by prioritizing industry interests over science. We intend to fight these regulatory rollbacks so that we can preserve the natural world for generations to come." -- Rebecca Riley, Legal Director of the Nature Program, Natural Resources Defense Council
"The US Fish and Wildlife Service's decision to rescind these longstanding regulations eliminates many essential conservation tools that have protected imperiled species and their habitats for decades. With this drastic revision of core components of the ESA, the current administration is favoring industry at the expense of vulnerable wildlife. Increased threats from development and a changing climate necessitate the strong and full enforcement of the ESA now more than ever." -- Cathy Liss, president of the Animal Welfare Institute
"The Endangered Species Act protects ocean wildlife such as the critically endangered North Atlantic right whale, which faces a multitude of threats. The genius of the Endangered Species Act is its recognition that not only do we need to protect vulnerable species, but also allow them to recover so they no longer need the protection of the Act. The Trump Administration's new regulations allow federal agencies to water down key elements of the law, putting the North Atlantic right whale and other endangered wildlife at greater risk of extinction." -- Lara Levison, Senior Director, Federal Policy for Oceana
"It is particularly egregious that the Trump Administration is steamrolling through unpopular rules that were issued by a Secretary of Interior who is under multiple investigations. Losing our biodiversity isn't something that any American can afford. We don't live in an enclosed man-made bubble--our health and safety, the health and safety of our children and grandchildren, our access to clean air and water, actually depends on biodiversity." -- Leda Huta, Executive Director of the Endangered Species Coalition
"The US Fish & Wildlife Service's decision to dismantle further the Endangered Species Act in favor of special interest groups will decrease critical protections and add increased pressure to species and entire ecosystems causing immeasurable death and destruction to wildlife and their habitat. The ESA has proven to be the most important law to preserve wildlife, and the American public must fight to uphold those critical protections." - Angela Grimes, CEO of Born Free USA
"Trump and Bernhardt's rollbacks undermine the very purpose of the Endangered Species Act which is to prevent extinction, recover imperiled animals and plants, and protect the ecosystems on which they depend. These rollbacks are a gift to their pals in industry that squarely violates federal law, which is why we're going to court." -- Drew Caputo, Earthjustice Vice-President of Litigation for Lands, Wildlife, and Oceans.
"At a time when nature is facing unprecedented challenges from a changing climate and the increasing sprawl of the human footprint on native habitats, weakening the Endangered Species Act is the last thing we should do. The ESA is a law that has worked brilliantly well for many decades because it gets the politics out of the way and requires all decisions affecting the fate of rare and imperiled plants and animals to be based solely on science instead. The proposal to tinker with the law that saved species ranging from the bald eagle to the black-footed ferret to the peregrine falcon is a cynical move designed to permit the extinction of the Earth's rich diversity of life." -- Erik Molvar, Executive Director of Western Watersheds Project
"As the Intergovernmental Science-Policy Platform on Biodiversity and Ecosystem Services (IPBES), releases a report detailing the deteriorating state of ecosystem health and the predicted mass loss of biodiversity, the Trump Administration is attempting to weaken Federal ESA protections that remain essential to facilitate species and habitat protection. Human population growth and conversion of natural habitats has led to environmental change unparalleled in history. We must do everything we can to maintain healthy populations of plants and animals in a time of rapid disappearance. Our very lives may depend on us paying our debts to the land and seeking balance between a growing human population and the diminishing resources of our planet." --Chris Bachman, Wildlife Program Director, The Lands Council
"Threatened and endangered fish, wildlife and plants in our national parks already face habitat changes and impacts of a climate crisis that is accelerating each year. Instead of working with Congress and states to better protect and restore wildlife as the climate changes, the Trump administration is reinterpreting the Endangered Species Act to weaken protections. The National Parks Conservation Association strongly opposes these final rules." -- Bart Melton, Wildlife Director for the National Parks Conservation Association.
"Weakening the Endangered Species Act is yet another example of the Trump administration's careless disregard for our nation's public lands and wildlife, and a blatant giveaway to extractive industries. It is especially egregious considering the recent U.N. report indicating that nearly 1 million species are threatened with extinction. We need to strengthen and fully fund the Act, not tear it down. We won't stand for it, and we will fight back to protect our natural heritage." --Taylor Jones, endangered species advocate, WildEarth Guardians
"The most comprehensive assessment of biodiversity ever completed was released earlier this year and shows that more than one million species are at risk of extinction. These species are inextricably linked to our own well-being, livelihoods, economies, food security, and overall survival. Gutting key protections of the Endangered Species Act is precisely the wrong action for the U.S. to be taking at this critical point in time. We must protect and conserve vulnerable species so that we may all thrive together." - Beth Allgood, U.S. Country Director, International Fund for Animal Welfare
The Sierra Club is the most enduring and influential grassroots environmental organization in the United States. We amplify the power of our 3.8 million members and supporters to defend everyone's right to a healthy world.
(415) 977-5500
LATEST NEWS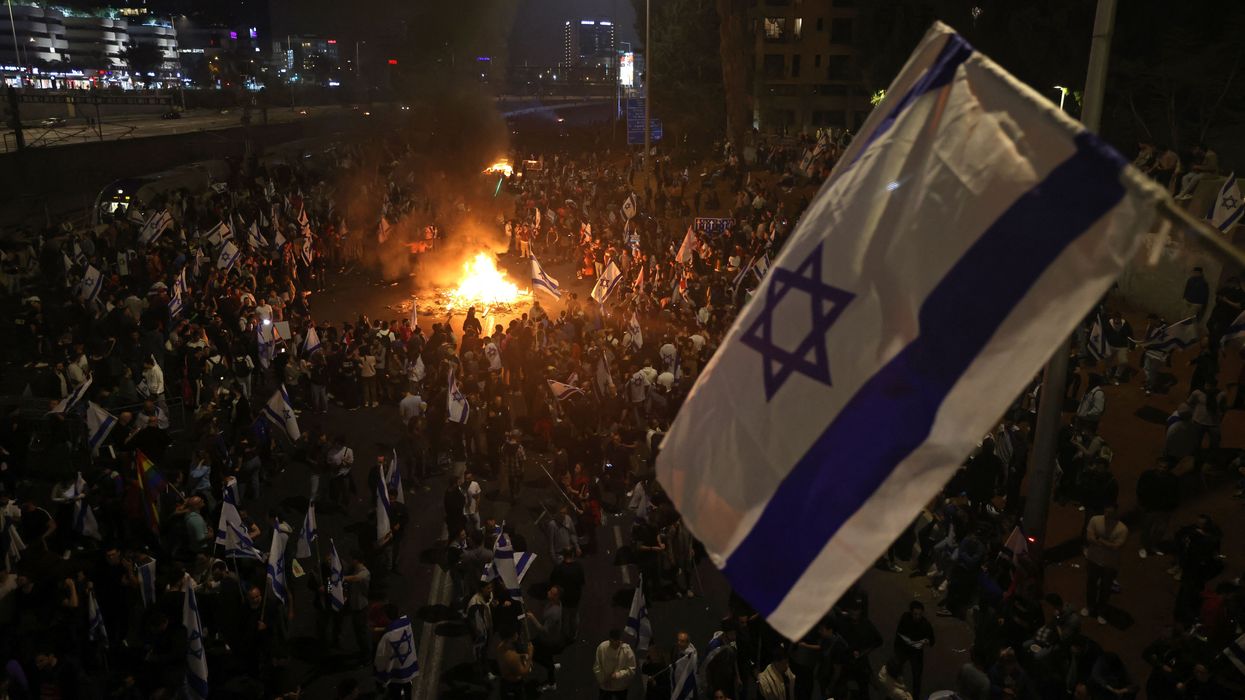 "This is all so inspiring—and at the same time, so dreadful to know that all these forces have been silent for so long on apartheid. Silent, or actively participating and profiting from it," said one Israeli journalist.
Decades into the illegal Israeli occupation of Palestine, massive crowds flooded Israel's streets on Sunday for another round of demonstrations to "save a democracy that never existed," as one journalist recently put it.
Sunday's protests were sparked by Israeli Prime Minister Benjamin Netanyahu firing Defense Minister Yoav Gallant, who a day earlier advocated for a one-month pause to an ongoing judicial overhaul "for the sake of Israel's security," given military reservists' concerns. Saturday also saw hundreds of thousands of Israelis join nationwide rallies, the 12th straight week of mass action against the looming changes.
"The state of Israel's security has always been and will forever be my life's mission," Gallant, a member of Netanyahu's Likud party and former Israel Defense Forces (IDF) commander, declared in response to his dismissal.
A White House National Security Council spokesperson said, "We are deeply concerned by the ongoing developments in Israel, including the potential impact on military readiness raised by Minister Gallant, which further underscores the urgent need for compromise."
The Movement for Quality Government in Israel, which is also fighting against the judicial overhaul, argued Gallant's ouster "proves once again" that Netanyahu "is not institutionally, ethically, or morally qualified" to serve as prime minister and vowed to consider legal action to stop the "scandalous and disgraceful" dismissal.
"Netanyahu's descent into authoritarian madness," as one U.S. reporter described it, leaves Israeli Finance Minister Bezalel Smotrich—the Religious Zionism leader who recently said that "there's no such thing as Palestinians" and Israel should "wipe out" the Palestinian village of Hawara—as the only minister in Israel's Ministry of Defense.
Israeli Defense Ministry Director General Eyal Zamir on Sunday decided to cut short his to the United States. In Israel, demonstrators filled Tel Aviv's main highway. Police used water cannons on protesters who broke through barricades at Netanyahu's residence in Jerusalem. Universities announced an indefinite strike. On Monday, dozens of doctors intend to call in "sick" while 26 heads of local authorities plan to launch a hunger strike at the prime minister's office.
In what one reporter said "could be a game-changer," the head of Histadrut, the Israeli trade union federation that has so far resisted pressure to join protests against the judicial coup, scheduled a press conference for late Monday morning.
After 18 "fulfilling and rewarding" months as the Israeli consul general in New York, Asaf Zamir resigned Sunday, saying that "following today's developments, it is now time for me to join the fight for Israel's future to ensure it remains a beacon of democracy and freedom in the world."
Meanwhile, Israeli journalist Haggai Matar, executive director of +972 Magazine and Local Call, said in a series of tweets that Gallant, who should be tried at the International Criminal Court "for his war crimes against Palestinians in Gaza," was fired "for the wrong reasons."
"Netanyahu fired him for trying to slow down Israel's transition into a fully authoritarian state toward Jews," Matar wrote. "Of course, it has been a dictatorship toward Palestinians for decades, and now that logic is expanding into Israel and Jews, while paving the way for even worse attacks on Palestinians."
Of the latest protests, he added: "This is all so inspiring—and at the same time, so dreadful to know that all these forces have been silent for so long on apartheid. Silent, or actively participating and profiting from it. And yet now they are on an all-out battle under the slogan of democracy."
American-Israeli reporter Mairav Zonszein wrote for The Daily Beast on Wednesday that "Israelis who have bent the rule of law to suit their ideology for decades are now themselves becoming the target of a far-right that is using its newly won power to bend it even further."
"Each party in the Israeli government has specific and explicit goals that the various laws in this judicial overhaul package would serve," Zonszein explained. Ultra-Orthodox parties want to ensure "their constituency does not have to serve in the military" and the Shas Party aims to enable leader Aryeh Deri "to serve as a minister despite several recent convictions of tax fraud."

"For the religious, nationalist, racist, far-right parties—Jewish Power and Religious Zionism, both headed by settlers who are now senior ministers in government—it's about extending Israeli sovereignty over all occupied territory," she continued. The Likud party wants to keep expanding "Israel's settlement enterprise, consolidate power over media, culture, and public institutions—and for Netanyahu, it is about assuming enough control over the courts, through appointing judges, to evade conviction."
Netanyahu, who did not campaign on judicial reforms, returned to power last year—and established the most far-right government in Israel's history—despite facing various charges of corruption, which he denies.

"The act of creating new laws in order to serve its interests on the ground is precisely what Israel has been doing for 56 years as an occupying power," Zonszein stressed, adding:

While protesters—many of them among the most privileged in Israeli society—walk in the streets demanding the "rule of law" and "democracy," Israeli forces are demolishing Palestinian homes; standing alongside settlers who are terrorizing Palestinians; denying freedom of movement and assembly; holding people in prolonged detention without trial; killing unarmed protesters; carrying out torture; and deporting Palestinian activists. And within Israel, Palestinian citizens face structural discrimination and inequality under an explicit policy that prioritizes Jewish rights.

[...]

There is also a small but dedicated anti-occupation bloc that carries signs at the protests with messages like: "There is no democracy with occupation" and "Democracy for all from the river to the sea." At one of the recent protests, a gray-haired woman held up a sign that may sum it up best: "We were silent about occupation, we got a dictatorship."
U.S.-Palestinian journalist and Palestine Chronicle editor Ramzy Baroud contended in an opinion piece for Common Dreams earlier this month that "a proper engagement with the ongoing protests is to further expose how Tel Aviv utilizes the judicial system to maintain the illusion that Israel is a country of law and order, and that all the actions and violence in Palestine, however bloody and destructive, are fully justifiable according to the country's legal framework."
"Yes, Israel should be sanctioned, not because of Netanyahu's attempt at co-opting the judiciary, but because the system of apartheid and regime of military occupation constitute complete disregard and utter violation of international law," Baroud concluded. "Whether Israelis like it or not, international law is the only law that matters to an occupied and oppressed nation."
News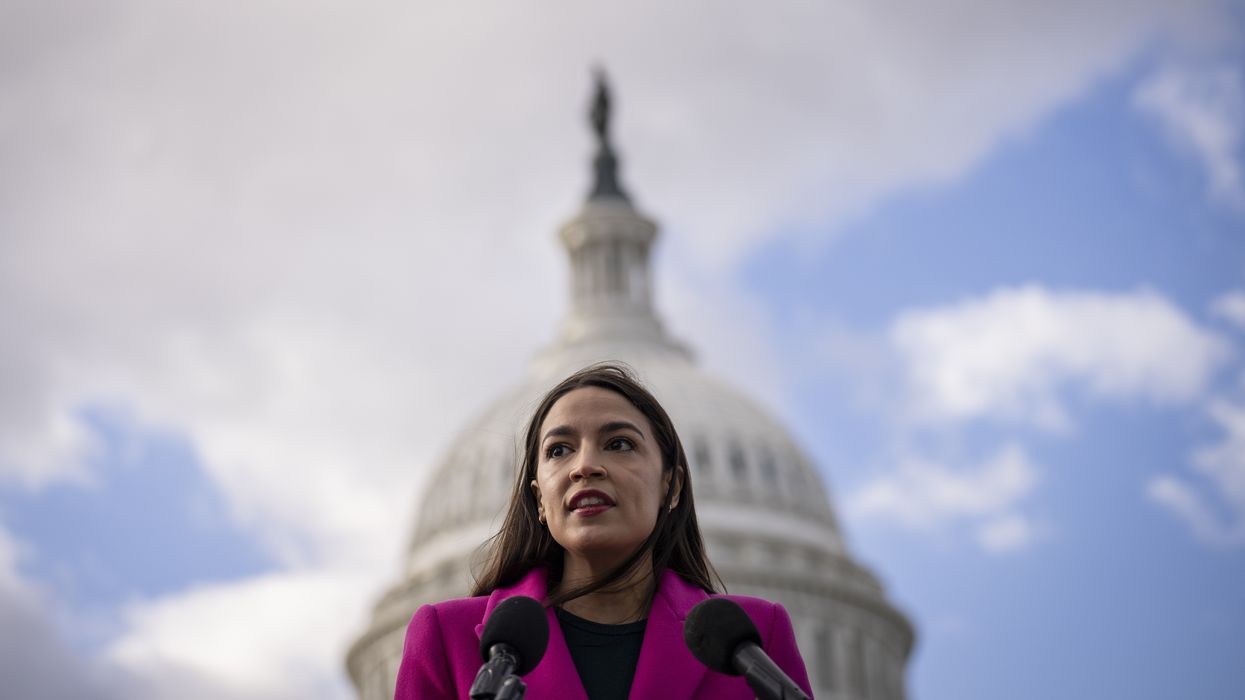 "Our first priority should be in protecting your ability to exist without social media companies harvesting and commodifying every single piece of data about you without you and without your consent," the Democrat argues.
Amid a national debate over whether Congress should ban TikTok, U.S. Rep. Alexandria Ocasio-Cortez on Saturday posted her first video on the social media platform to make the case for shifting the focus to broad privacy protections for Americans.
The New York Democrat's move follows TikTok CEO Shou Zi Chew testifying before the U.S. House Energy and Commerce Committee as well as rights content creators, privacy advocates, and other progressive lawmakers rallying against a company-specific ban on Capitol Hill earlier this week.
Supporters of banning TikTok—which experts say would benefit its Big Tech competitors, Google, Meta, and Snap—claim to be concerned that ByteDance, the company behind the video-sharing platform, could share data with the Chinese government.
Meanwhile, digital rights advocates such as Fight for the Future director Evan Greer have argued that if really policymakers want to protect Americans from the surveillance capitalist business model also embraced by U.S. tech giants, "they should advocate for strong data privacy laws that prevent all companies (including TikTok!) from collecting so much sensitive data about us in the first place, rather than engaging in what amounts to xenophobic showboating that does exactly nothing to protect anyone."
Ocasio-Cortez embraced that argument, saying in her inaugural video: "Do I believe TikTok should be banned? No."
"I think it's important to discuss how unprecedented of a move this would be," Ocasio-Cortez says. "The United States has never before banned a social media company from existence, from operating in our borders, and this is an app that has over 150 million Americans on it."

Advocates of banning TikTok "say because of this egregious amount of data harvesting, we should ban this app," she explains. "However, that doesn't really address the core of the issue, which is the fact that major social media companies are allowed to collect troves of deeply personal data about you that you don't know about without really any significant regulation whatsoever."
"In fact, the United States is one of the only developed nations in the world that has no significant data or privacy protection laws on the books," the congresswoman stresses, pointing to the European Union's legislation as an example. "So to me, the solution here is not to ban an individual company, but to actually protect Americans from this kind of egregious data harvesting that companies can do without your significant ability to say no."
"Usually when the United States is proposing a very major move that has something to do with significant risk to national security, one of the first things that happens is that Congress receives a classified briefing," she notes, adding that no such event has happened. "So why would we be proposing a ban regarding such a significant issue without being clued in on this at all? It just doesn't feel right to me."
The "Squad" member further argues that "we are a government by the people and for the people—and if we want to make a decision as significant as banning TikTok," any information that could justify such a policy "should be shared with the public."

"Our first priority," Ocasio-Cortez concludes, "should be in protecting your ability to exist without social media companies harvesting and commodifying every single piece of data about you without you and without your consent."
News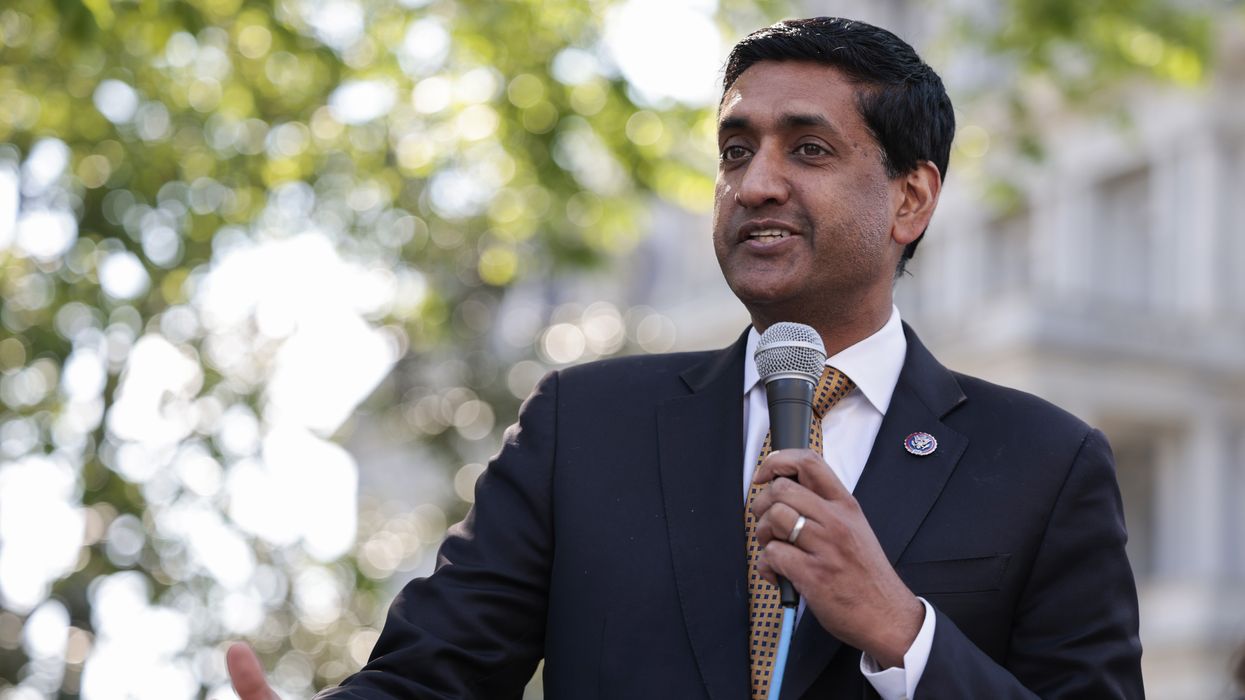 "I know Barbara will not only fight for, but will deliver on our progressive priorities that are long overdue like Medicare for All, a Green New Deal, and ending the filibuster," said the Democratic congressman.
Congressman Ro Khanna announced on CNN Sunday that he will not run for U.S. Senate and is endorsing fellow California Democrat Rep. Barbara Lee in the closely watched 2024 race for retiring Sen. Dianne Feinstein's seat.
"I have concluded that despite a lot of enthusiasm from Bernie folks, the best place, the most exciting place, action place, fit place, for me to serve as a progressive is in the House of Representatives," said Khanna, who co-chaired the 2020 presidential campaign of Sen. Bernie Sanders (I-Vt.).
"And I'm honored to be co-chairing Barbara Lee's campaign for the Senate and endorsing her today. We need a strong anti-war senator and she will play that role," the congressman told CNN's Jake Tapper on "State of the Union."
In a statement, Khanna stressed that "Barbara is the progressive leader Californians need right now, and her solid record as one of Congress' most outspoken champions of justice speaks for itself."
"I know Barbara will not only fight for, but will deliver on our progressive priorities that are long overdue like Medicare for All, a Green New Deal, and ending the filibuster," he continued. "There's a reason she's beloved by Gen Z. Because Barbara understands the issues facing young people today and knows it is our responsibility to protect our rights, our democracy, and the planet for the next generation."
"What's more, I believe that representation matters. And for far too long, our country's institutions have failed to reflect that reality," added Khanna, noting that there is not currently a Black woman serving as a Democratic senator.
So far, Lee's opponents are two other Democrats representing California in the U.S. House of Representatives: Katie Porter and Adam Schiff. Feinstein, who is 89, confirmed her long-anticipated retirement plans last month.

News
SUPPORT OUR WORK.
We are independent, non-profit, advertising-free and 100%
reader supported.