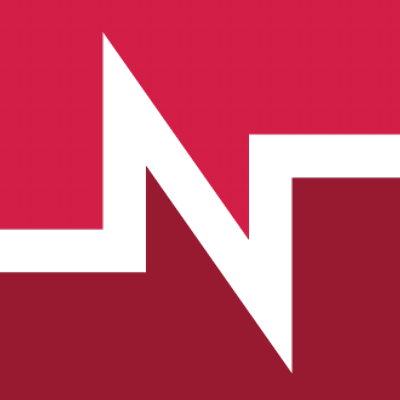 For Immediate Release
Contact:
Ken Zinn, (202) 297-4976, Charles Idelson, (510) 273-2246 or Sarah Cecile (510) 273-2277
New Survey - In Over Half of Congressional Races, Democratic Candidates Support Medicare for All
WASHINGTON
With just two weeks to go before the showdown mid-term election, a new survey by National Nurses United (NNU) reveals that in 52 percent of Congressional races, Democratic Party candidates across the U.S. support Medicare for All.
NNU released its findings as health care has become a critical issue for tens of millions of Americans who struggle with skyrocketing out of pocket costs and growing health insecurity. The issue takes on even greater significance with Senate Majority Leader Mitch McConnell threatening new federal cuts in Medicare and Medicaid and another vote to repeal the Affordable Care Act.
"Opinion polls show as many as 70 percent of voters want the substantive, comprehensive solution to our health care crisis that Medicare for all would bring. We're enormously pleased to see Democratic candidates in a majority of House races endorse the reform that will guarantee universal care without the devastating costs that threaten so many families," said NNU Co-President Jean Ross, RN.
NNU's survey found there are 225 Democratic candidates, in 223 House races, who explicitly support Medicare for all, as based on their responses to NNU candidate questionnaires, website issue postings, news reporting, or if an incumbent whether they are a current co-sponsor of HR 676, the House Medicare for All bill.
That covers the 431 House contests in which a Democratic candidate is running (subtracting those where no Democrat is on the ballot, or the Democratic candidate has yet to be determined. A listing of the pro-Medicare for All candidates can be viewed at https://medicare4all.org/candidates)
"Electoral candidates' increasing embrace of Medicare for All means the issue will be supercharged when the next Congress convenes," said Robert Weissman, president of Public Citizen.
"But even more important," said Weissman, "is why these candidates are embracing it - because an increasing majority of Americans, with increasing passion, is demanding that the United States end the rationing of health care with a Medicare for All system."
"Improved Medicare for all means better health benefits at a lower cost for seniors. It would add vital protections, including hearing aids, vision care, and dental work while eliminating co-pays, deductibles and premiums," said Nancy Altman, President, Social Security Works.
"Medicare for all strengthens Medicare politically, making it harder for Mitch McConnell and other Republicans to cut benefits, as they are threatening to do. In contrast, the majority of Democrats are running on creating an America in which seniors no longer have to choose between buying groceries and getting the health care they need," Altman said
Growing public support for Medicare for All, agreed Ross, is evident "in the desperate effort by President Trump and the Republican leadership to discredit it with wildly misleading characterizations and fabrications."
"Yet more and more people are ready for fundamental change in our current broken, fragmented, costly system, and we're seeing that reflected with a majority of House districts, including in what are considered 'red' states and 'red' districts where Democratic candidates have made it part of their campaign," Ross said.
Post-election, said Ross, nurses and health activists, will "actively follow up with every elected official to hold them accountable to enact Medicare for All to protect our patients, our families, and our communities."
Numerous surveys indicate health care stands as the most critical or one of the top two or three most important issues for voters heading into November.
A Kaiser Family Foundation poll earlier this month shows health care dominating key economic worries for Americans, including unexpected medical bills, health insurance deductibles, prescription drug costs, and premiums. Medical bills now account for one-third of all GoFundMe campaigns.
"Americans have increasingly discovered that having insurance does not mean you can get the care you need, when you need it," Ross notes.
Another Kaiser survey found that workers with employer-paid insurance have seen their average share of employer coverage has risen 65 percent, and deductibles have jumped 212 percent the past decade, both far exceeding wage growth.
"Nurses and health activists have campaigned for an improved Medicare expanded to cover everyone for many years. We congratulate the candidates who are working to make this real health security a reality," Ross concluded.
National Nurses United, with close to 185,000 members in every state, is the largest union and professional association of registered nurses in US history.
(240) 235-2000
LATEST NEWS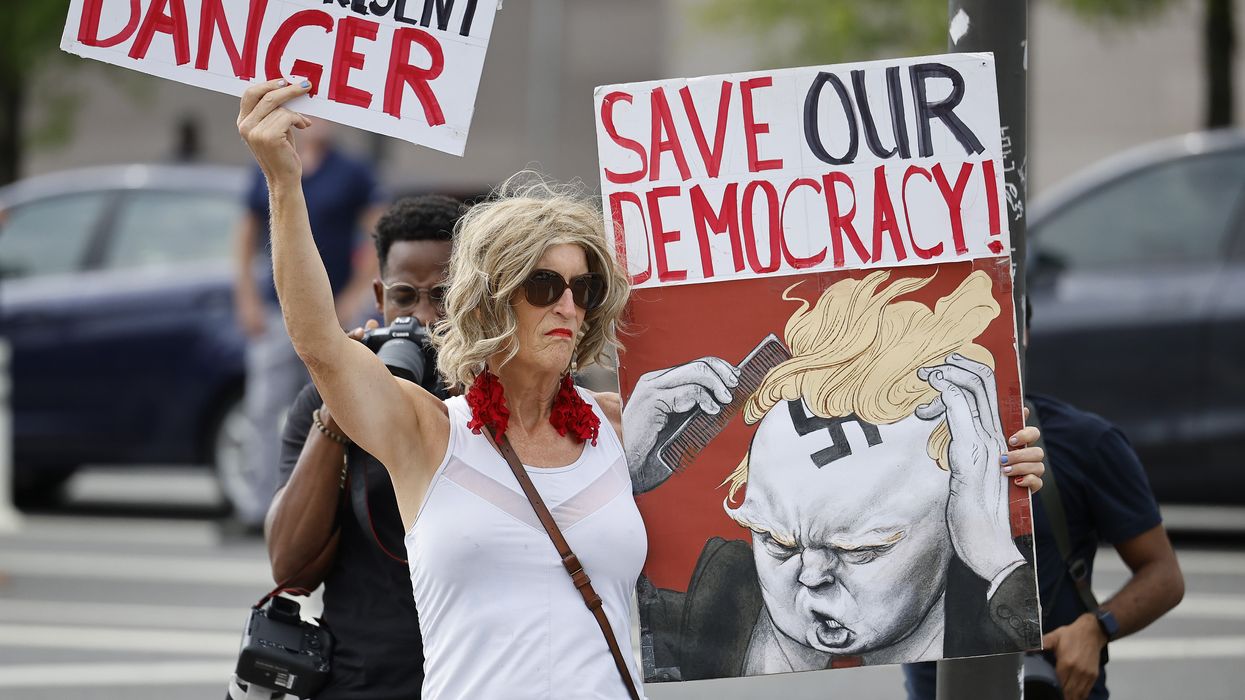 Republican Party politicians are so far "silent" about the lie, said MSNBC anchor Chris Hayes, "even though every last one knows how dangerous all this is."
With more than a year to go until the 2024 presidential election, top advisers to former U.S. President Donald Trump's campaign on Monday night claimed without evidence that the Democratic Party is trying to "steal" the election, echoing the lies spread before the 2020 election that fueled the violent January 6, 2021 insurrection at the U.S. Capitol.
Trump campaign officials called on the Republican National Committee (RNC) to "immediately cancel" the third GOP debate, which is scheduled to take place in Miami on November 8 and which Trump has indicated he will not attend, just as he skipped the first two primary debates.
Senior advisers Susie Wiles and Chris LaCivita called on the RNC to essentially terminate the primary election and "end all future debates in order to refocus its manpower and money on preventing Democrats' efforts to steal the 2024 election."
Long before voters went to the polls in the 2020 election, Trump repeatedly claimed that the Democratic Party was trying to "steal" or "rig" the vote by expanding mail-in voting—which the former Republican president himself had long utilized and which was expanded to help people vote safely amid the coronavirus pandemic—and made false claims about "fake polls" and absentee ballots.
Few in the Republican Party spoke out against Trump's pre-election lies in 2020, and MSNBC anchor Chris Hayes said Monday that the party is again signaling that it will "stay silent" about the former president's baseless accusations—"even though every last one knows how dangerous all this is."
Wiles and LaCivita claimed the RNC's continuation of primary debates amounted to "an admission to the grassroots that their concerns about voter integrity are not taken seriously" and that Republicans will not work to ensure "a safe and secure election."
Liberal commentator Ryan Shead said the latest ramp-up of election disinformation from Trump is a consequence of the former president's acquittal by Republicans in the U.S. Congress when he was impeached for inciting the January 6 insurrection.
As Vanity Fair correspondent Molly Jong-Fast wrote in May, Trump's lies about "stolen" elections are a central part of his 2024 strategy.
"Trump's supporters, by ignoring the 'fake news' and simply taking his word—or that of his propagandists—are left in post-truth reality," wrote Jong-Fast. "Even Trump seems to acknowledge how essential the subject of 2020 'fraud' is in the 2024 primary, tellingThe Messenger this week how if he didn't talk about it, 'I would actually be rebuked by a large portion of the Republican Party.'"

Trump is currently polling far ahead of his opponents in the Republican primary race, beating Florida Gov. Ron DeSantis by 48 points in the latest Morning Consult poll. The national survey showed Trump is currently tied with Biden.
News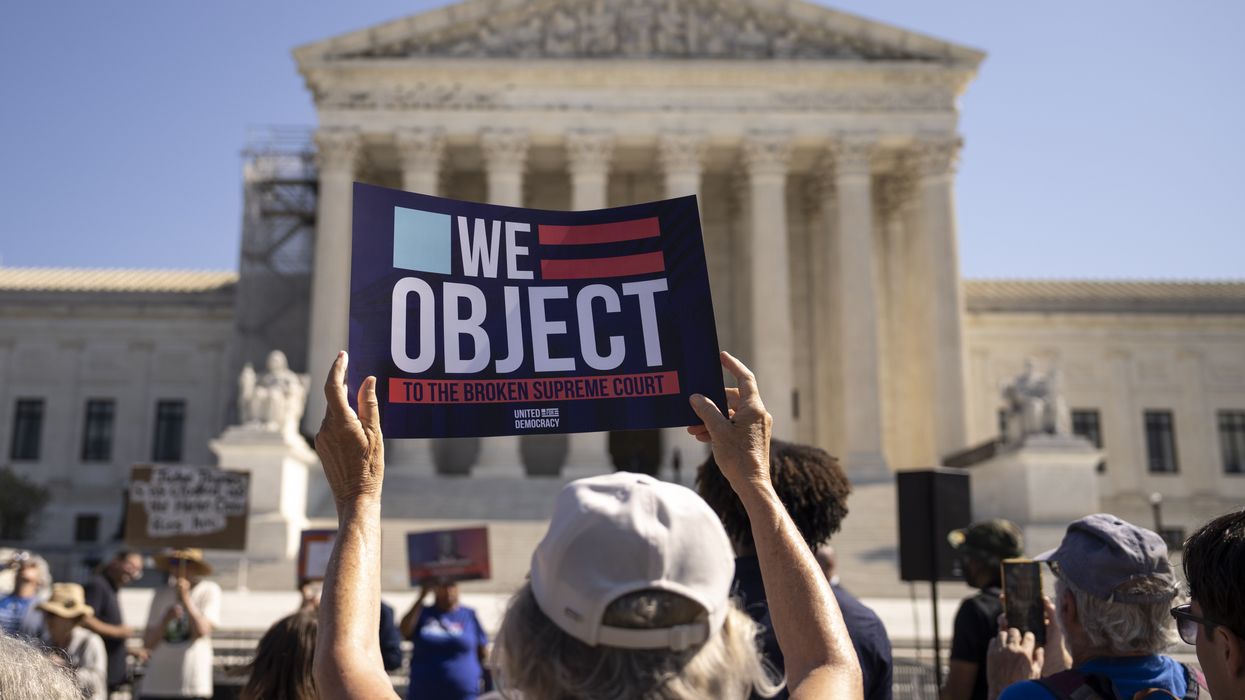 Accountable.US warned that if the Supreme Court sides with the lending group, "it would open the door to the worst rollback of consumer protection in U.S. history and mass uncertainty for the markets and other agencies."
The U.S. Supreme Court on Tuesday began hearing oral arguments in a case brought by a payday lending industry trade group that represents companies with long histories of engaging in criminal activity and drawing hundreds of millions of dollars in fines from regulators—including the federal consumer protection agency they are now attempting to destroy.
An analysis released by the watchdog group Accountable.US ahead of Tuesday's proceedings cites a number of instances in which Community Financial Services Association of America (CFSA) board member companies were found to have taken part in "corruption and ethics scandals, including racketeering convictions, Ponzi scheme payouts, and payments to disgraced politicians."
The CFSA is before the Supreme Court on Tuesday challenging the constitutionality of the Consumer Financial Protection Bureau's (CFPB) funding structure. The bureau's funding comes from the Federal Reserve system, not annual congressional appropriations.
If the Supreme Court sides with the CFSA, the consumer bureau—which is tasked with combating corporate abuses—could be forced to rely on Congress for its annual budget, opening it up to politically motivated cuts pushed by industry-backed Republicans who have sought to abolish the CFPB.
The Supreme Court could also issue a more sweeping ruling that completely invalidates the actions the agency has taken on behalf of consumers over the past dozen years, a decision that would have far-reaching implications for federal agencies, critical programs, and the U.S. economy.
Listen to the oral arguments:
The Accountable.US analysis makes clear that the beneficiaries of any weakening of the CFPB would be companies that have unlawfully preyed on consumers.
Enova International, a financial services firm whose chief strategy officer serves on the board of the CFSA, was fined $3.2 million by the CFPB in 2019 "for debiting consumer bank accounts without their authorization," Accountable.US noted.
A year later, Progressive Leasing—a subsidiary of PROG Holdings—"paid $175 million to settle a Federal Trade Commission lawsuit alleging the lender 'frequently' misled consumers by charging consumers twice the advertised ticket price for payments on rent-to-own items," the watchdog added.
The group estimated that CFSA companies have paid more than $200 million in fines levied by U.S. regulators.

Liz Zelnick, director of the Economic Security and Corporate Power program at Accountable.US, said Tuesday that "if ever there was a time to consider the source, it's this lawsuit."
"A gang of predatory payday lenders that include convicted racketeers and accused tax cheats, embezzlers, and scam artists want the Supreme Court to tie up the CFPB in knots of political obstruction and hamper the agency's work protecting consumers," said Zelnick. "These loan sharks notorious for charging as much as 1,200% interest rates are not the honest brokers and constitutional champions the financial industry and their lackeys in Congress make them out to be."
"If the Supreme Court sides with the criminals, crooks, and predatory lenders behind this case," Zelnick warned, "it would open the door to the worst rollback of consumer protection in U.S. history and mass uncertainty for the markets and other agencies."
Accountable.US and other watchdogs have called on Justices Clarence Thomas and Samuel Alito to recuse from the case, citing their ties to the Koch network and other corporate groups and wealthy individuals that support—or stand to benefit from—the challenge to the CFPB. Both justices have refused to do so.
"It's far past time for these justices to stop putting their billionaire pals over everyday Americans," Accountable.US president Caroline Ciccone said Monday. "Recusing themselves from cases where they have glaring conflicts of interest is the very least they can do to restore some semblance of credibility and integrity to our Supreme Court."
News
"Families all over this country are struggling as a direct result of the inaction from Congress."
Congress temporarily averted a government shutdown with just hours to spare over the weekend after House Republicans finally agreed to pass a stopgap bill without the draconian spending cuts they had previously demanded.
But despite Senate Majority Leader Chuck Schumer's (D-N.Y.) invitation to the American public to " breathe a sigh of relief" following the measure's passage, one sector in particular had little reason to do so.
On Saturday, billions of dollars in emergency childcare funding approved during the coronavirus pandemic expired due to government inaction, a nightmare scenario that providers, lawmakers, and analysts had been warning about for months.
In mid-September, members of Congress introduced the Child Care Stabilization Act in a last-ditch effort to prevent catastrophe, but Republicans have not supported the bill.
As a result, according to a recent analysis by The Century Foundation, more than 3 million kids could soon lose their childcare spots, more than 70,000 childcare programs across the country could be forced to close their doors, and 232,000 childcare workers—who are chronically underpaid—will likely lose their jobs.
"While there is some temporary relief that the government avoided a shutdown last week, they still failed millions of children and families by not acting on the childcare cliff and failing to pass the Child Care Stabilization Act," Nicole Jorwic, chief of advocacy and campaigns at Caring Across Generations, said in a statement late Monday.
"The continuing gamesmanship in Congress is putting livelihoods at risk, and in a little more than a month from now, Congress will fail millions more if they continue down this path of threatening families' well-being and holding the economy hostage for political gain," said Jorwic. "Families all over this country are struggling as a direct result of the inaction from Congress. Our economy will not be able to fully recover and thrive if people who are already squeezed by the lack of investments in family-first policies have even more taken away. It is critical Congress stop manufacturing crises and instead, take care of their constituents."
"The loss of childcare resources will be devastating for families. For most, it can be their single largest cost."
The Covid-19 crisis hammered the childcare sector, which has been slower than other areas of the economy to recover after seeing significant job losses and other pandemic-related disruptions.
Tens of billions of dollars in childcare grants approved in 2021 as part of the American Rescue Plan provided some relief, helping to keep hundreds of thousands of childcare providers running and preventing millions of children from losing their spots.
Now that the funding has expired, many childcare centers are expected to raise tuition to compensate, potentially pushing low-income families out. Childcare costs vary across the U.S., but "prices are untenable for families even in lower-priced areas," warned a recent Labor Department analysis.
"Using the most recent data available from 2018 and adjusted for inflation to 2022 dollars, childcare prices range from $4,810 ($5,357 in 2022 dollars) for school-age home-based care in small counties to $15,417 ($17,171 in 2022 dollars) for infant center-based care in very large counties," the Labor Department found. "These prices represent between 8% and 19.3% of median family income per child."
The Century Foundation estimated that the impacts of the emergency funding lapse could cost U.S. families $9 billion a year in lost earnings, as many could have to leave the workforce or curb their hours to care for their children.

"Parents simply cannot afford to pay the true cost of providing care, and providers can't afford to earn any less," Daniel Hains, a managing director at the National Association for the Education of Young Children, toldThe New York Times.
The end of the childcare grants will compound the damage done by the collapse of the pandemic-era safety net, which lifted tens of millions out of poverty in 2021. The reversal has been sharp: Last year, U.S. child poverty more than doubled, largely due to the expiration of the boosted child tax credit that congressional Republicans and Sen. Joe Manchin (D-W.Va.) opposed.

In an op-ed for Fortune last week, All Our Kin CEO Jessica Sager warned that "the loss of childcare resources will be devastating for families. For most, it can be their single largest cost. And without it, they cannot participate fully in the workforce."
"In Arkansas, Montana, Utah, Virginia, West Virginia, and Washington, D.C., the impact could be particularly drastic, with some estimates saying at least half of the licensed childcare programs could close," Sager wrote. "Another 14 states could see their options for licensed childcare programs reduced by a third."
News
Independent, nonprofit journalism needs your help.
Please Pitch In
Today!