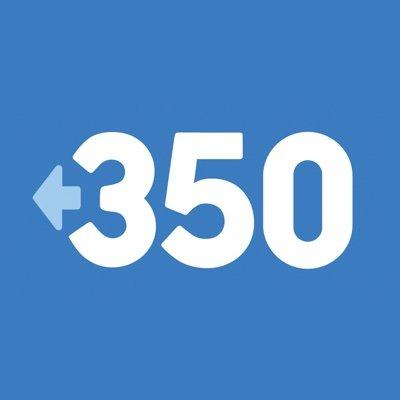 For Immediate Release
Contact:
Lindsay Meiman,Senior U.S. Communications Specialist,lindsay@350.org,us-comms@350.org,+1 347 460 9082,New York, USA
New Yorkers Celebrate as NYC Mayor Announces Divestment From Fossil Fuels, Files Climate Lawsuit
#DivestNY victory reverbates around the world as New Yorkers vow to keep up the fight for bold climate action.
New York, NY
Today, following over five years of persistent campaigning from New Yorkers, New York City Mayor Bill de Blasio announced the City is moving forward with full fossil fuel divestment. The city's five pension funds, a combined $191 billion, will divest $5 billion in securities from over 100 fossil fuel reserve owners.
New York's announcement brings the total number of global divestment commitments to 810 institutions representing more than $6 trillion in assets.
"New York City today becomes a capital of the fight against climate change on this planet. With its communities exceptionally vulnerable to a rising sea, the city is showing the spirit for which it's famous: it's not pretending that working with the fossil fuel companies will somehow save the day, but instead standing up to them, in the financial markets and in court," said Bill McKibben, co-founder of 350.org. "Ever since Sandy, New Yorkers understand the risk, especially for the poorest and most vulnerable. Now, thanks to Mayor de Blasio and his team, the city is fighting back, and in ways that will actually matter."
In addition to this multi-billion-dollar hard-won divestment, Mayor de Blasio announced the City is launching a lawsuit against five major oil companies, including ExxonMobil, Chevron, BP, Shell, and ConocoPhillips for climate damages. With New York Attorney General Eric Schneiderman investigating ExxonMobil, and seven municipalities across California fighting similar damage lawsuits, this announcement adds significant momentum to the #ExxonKnew campaign to hold fossil fuel corporations accountable for the role in climate destruction.
"New York City is standing up for future generations by becoming the first major city to divest our pension funds from fossil fuels," said Mayor Bill de Blasio. "At the same time, we're bringing the fight against climate change straight to the fossil fuel companies that knew about its effects and intentionally misled the public to protect their profits. As climate change continues to worsen, it's up to the fossil fuel companies whose greed put us in this position to shoulder the cost of making New York safer and more resilient."
"Today is a momentous day in the fight against corporate greed exploiting our communities and fueling climate chaos," said Betamia Coronel, US Reinvestment Coordinator, 350.org. "While the oil-washed White House rolls back protections, New York City has leapt forward in modeling climate leadership. Divesting our city's pensions from the dirtiest companies is an enormous hard-won first step; holding companies like Exxon accountable for their role in climate deception is next. Today's announcement is a rallying signal to cities all over the world that the dawn of a fossil free world has arrived."
This New York City announcement is sending ripples around the world, reinvigorating divestment fights from California to Japan and beyond. The San Francisco pension board is scheduled for a long-awaited divestment vote on January 24.
On January 31, the day after the State of the Union, 350.org is launching Fossil Free US, with leaders including Senator Bernie Sanders, Bill McKibben, Varshini Prakash, and Rev. Lennox Yearwood speaking at a livestreamed event in Washington D.C. to lay out the plan for the climate resistance in 2018 and beyond.
QUOTE SHEET:
Naomi Klein, author and activist, said, "Emanating from the financial capital of the world, the message of today's historic announcement is unmistakable: investing in fossil fuel companies is a high-risk, bad bet. New York City is now leading cities and states to not only divest from fossil fuel companies but also insist that the corporations that profit from destabilizing our shared planet pay for the mess they knowingly created. As of today, the entire fossil fuel sector finds itself under a cloud of huge potential court-imposed costs, as well as the growing global momentum of investor flight. That means no matter how many oil and coal leases the Trump Administration hands out, the economics of new drilling will make less and less sense. This is very good news."
Jonathan Westin, Executive Director, New York Communities for Change (NYCC), said, "Climate change is especially destructive to communities of color in the U.S. and globally. It's time to defund corporations like ExxonMobil and all fossil fuel infrastructure and move rapidly to good jobs in a world powered by 100% renewable energy. The city's actions announced today are the big, bold action we need to save our collective future from climate destruction."
Michael Johnson, NYCC member & Sandy Survivor, said, "When Sandy came, I lost everything, so i am so proud that my City will stop financing climate destruction by divesting from oil and gas corporations like Exxon and begin a vital battle for justice in our court system," said Michael Johnson, a member of New York Communities for Change and Sandy survivor from Coney Island. "With Trump taking the federal government backwards, it's especially vital for cities and states to act; This is the type of bold action urgently needed to fight the accelerating climate crisis."
Denise Patel, Coordinator, Divest Invest Network, said, "From global financial capital to a center for climate action, New York City's leaders have created a watershed moment for the climate movement in a city devastated by Superstorm Sandy just five years ago. Today, under the leadership of Mayor De Blasio, Comptroller Stringer, and Public Advocate Letitia James through her unwavering support and leadership for divestment, New York City is taking aim at the heart of the fossil fuel industry and holding them accountable from the bow of resistance against the Trump Administration. We commend them for this bold move to protect all New Yorkers and the hard-earned pensions of the city's workers."
Lyna Hinkel, of 350NYC, said, "While the latest scientific studies confirm that rapid climate change is already upon us, the federal government is aggressively reversing the little progress we've made towards solving the crisis. It is enormously encouraging that on the local level Mayor de Blasio, Comptroller Stringer, and Public Advocate James are taking bold action and leading by example and that their leadership will not only safeguard the retirement income of NYC pensioners, but will opens the floodgates for other cities and states to get on board. Today is a good day for New York City and the rest of the planet.
Greg Young, Gloverville Supervisor and Elected Officials to Protect New York coordinator, said, "On behalf of 220 local officials from 50 counties, we applaud Mayor de Blasio and City Comptroller Stringer for aligning New York City's investments with its climate leadership by divesting from fossil fuels. Not only is this imperative for climate change, it's necessary to protect pensioners given that fossil fuels and climate change cost billions and threaten the stable future for retirees that pension funds are intended to provide. This sends a clear message that the era of fossil fuels is over, and now state and local governments across the country should follow New York City's example."
Tom Sanzillo, Former First Deputy State Comptroller and Current Director Finance of Institute for Energy Economics and Financial Analysis (ieefa.org), said, "The decision by the Mayor, Comptroller, union leaders and elected officials is a proper exercise of their financial responsibilities as trustees to the City pension systems. Oil and gas stocks were once world leaders. They are now laggards with weak revenues, weak markets for their products and a negative outlook. All three of the industries fail as investments. Industry leaders like ExxonMobil have also offered no turnaround plans to investors preferring instead to frustrate the efforts of independent outside reviewers like Attorney General Schneiderman. The legal actions contemplated by the City are overdue as management attempts to stop legally valid inquiries into corporate affairs is a serious matter worthy of shareholder action."
Christopher Ito, CEO, Fossil Free Indexes, said, "We are pleased that the City of New York is including The Carbon Underground 200(TM) in its divestment plans for NYCERS and TRS. The decision to address the risks and opportunities of a transition to clean energy reflects a growing trend among fiduciaries. FFI welcomes an opportunity to work with the city to implement a strategy that seeks to safeguard the benefits owed to plan participants."
Carroll Muffett, President, Center for International Environmental Law, said, "Today's announcements are a watershed in corporate accountability for climate change and a wakeup call to investors that the risks facing fossil fuel companies are real, material and rapidly growing. New York City joins a growing list of governments both within and beyond the United States determined to hold Exxon, Shell and other fossil fuel producers accountable for their role in the climate crisis. The announcements underscore the enormous financial risk facing Exxon and other fossil fuel companies in an era of energy transition and accelerating litigation. In light of these risks, the decision to divest New York City's public pensions from the world's biggest fossil fuel producers by 2022 is a victory for New York pensioners. It is also a clarion call to other pension fund fiduciaries that fossil fuel investments are growing ever more toxic, and that the time left to protect their assets and their beneficiaries is limited."
Fletcher Harper, GreenFaith, Executive Director, said, "It's wrong for investors to profit from an industry that has recklessly endangered people and the planet for its own gain, and it's patently unfair for the industry to shirk responsibility for the harm it has caused. New York City is on the side of the angels with its dual announcement today."
Dan Sherrell, Campaign Coordinator for NY Renews, said, "We commend Mayor de Blasio's bold announcement that his office will be suing top fossil fuel companies for the massive harm they've caused to New Yorkers' wellbeing and safety, including billions of dollars in damage to the city's infrastructure suffered during Superstorm Sandy - a storm made deadly by climate change. Now we must extend that accountability beyond a single lawsuit, by passing a corporate polluter fee in New York State, so that all fossil fuel companies are made to pay for the true cost of their emissions. In the process, we could generate billions of dollars in revenue every year, to invest in renewable energy development and job creation--a Green New Deal for the Empire State. As Mayor de Blasio takes bold steps to begin holding fossil fuel companies accountable for their role in creating the greatest ecological crisis of our generation, Governor Andrew Cuomo should be taking note. It will be his responsibility to ensure that this ethic of accountability is enshrined at the state level, in the form of a corporate polluter fee."
Rev. Lennox Yearwood Jr., President & CEO of Hip Hop Caucus, said, "Our communities are seeing the impacts of climate change more and more each day. Today, Mayor de Blasio took a necessary and imperative step to protect our communities now and planet for future generations by divesting from the fossil fuels causing climate change. Leaders at all levels of government around the country have the power and need to follow the example of New York City immediately. Superstorm Sandy, Hurricanes Harvey and Maria, massive wildfires -- the urgency to act for the future of a habitable planet has never been greater. The time for action is now and we applaud the Mayor's action today."
350 is building a future that's just, prosperous, equitable and safe from the effects of the climate crisis. We're an international movement of ordinary people working to end the age of fossil fuels and build a world of community-led renewable energy for all.
LATEST NEWS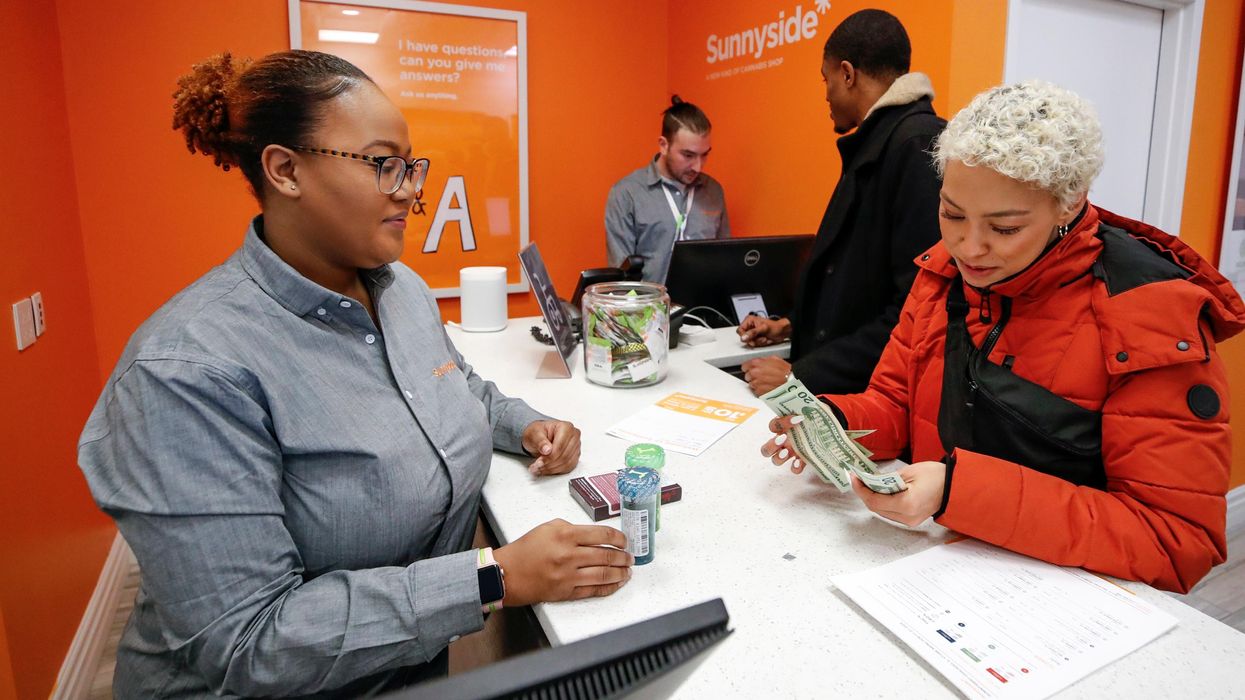 "We've got momentum on our side," said Sen. Jeff Merkley. "Let's get this done to protect our legal cannabis businesses!"
The U.S. Senate Banking Committee on Wednesday brought major federal marijuana banking legislation closer to becoming law than ever, approving a bipartisan bill that advocates say is essential to the safety of legal recreational and medical marijuana businesses across the United States.
The committee voted 14-9 in favor of passing the Secure and Fair Enforcement Regulation (SAFER) Banking Act, which would legally protect banks and credit unions that provide services to cannabis operations and prohibit federal regulators from ordering financial institutions to close a business' account based on "reputational risk."
An earlier version of the bill passed in the U.S. House numerous times but was never advanced in the Senate under either Democratic or Republican control.
"We've got momentum on our side to finally pass the SAFER Banking Act," said Sen. Jeff Merkley (D-Ore.), who is sponsoring the legislation along with Senate Majority Leader Chuck Schumer (D-N.Y.) and Sens. Steve Daines (R-Mont.), Cynthia Lummis (R-Wyo.), and Kyrsten Sinema (I-Ariz.). "Let's get this done to protect our legal cannabis businesses!"
Although 39 states have passed laws legalizing the sale of marijuana for recreational or medical use, advocates say dispensaries are put at risk by a lack of federal protections for financial institutions that might otherwise work with them.
Only 12% of all U.S. banks and 5% of credit unions provide banking services to marijuana-related businesses, according to the U.S. Department of Treasury.
As Common Dreams reported, Mastercard announced in July that it would no longer offer services in the cannabis industry because marijuana is still criminalized at the federal level—even though annual national sales in the sector are projected to reach $57 billion by 2030 in states where cannabis is currently legalized.
NORML, which has advocated for marijuana decriminalization since 1970, noted on Wednesday that more than 70% of cannabis businesses report that a "lack of access to banking or investment capital" is their top challenge.

Without access to banking services, businesses are forced to make sales only in cash, which Merkley said is "an open invitation to robberies, muggings, money laundering, and organized crime."

"Forcing legal businesses to operate in all-cash is dangerous for our communities," said the senator.
NORML political director Morgan Fox called the newly advanced legislation "an improved version of the SAFE Banking Act."
"It allows state-licensed cannabis businesses to more easily access financial services, such as opening a simple bank account, and it provides entrepreneurs with greater access to lending and other services that are available to other legal businesses," said Fox.
Schumer called the passage of the bill out of the committee "a huge step," and said he is also working to include amendments to expunge people's marijuana-related criminal offenses in the final bill.
"Now is the time," said the senator.

News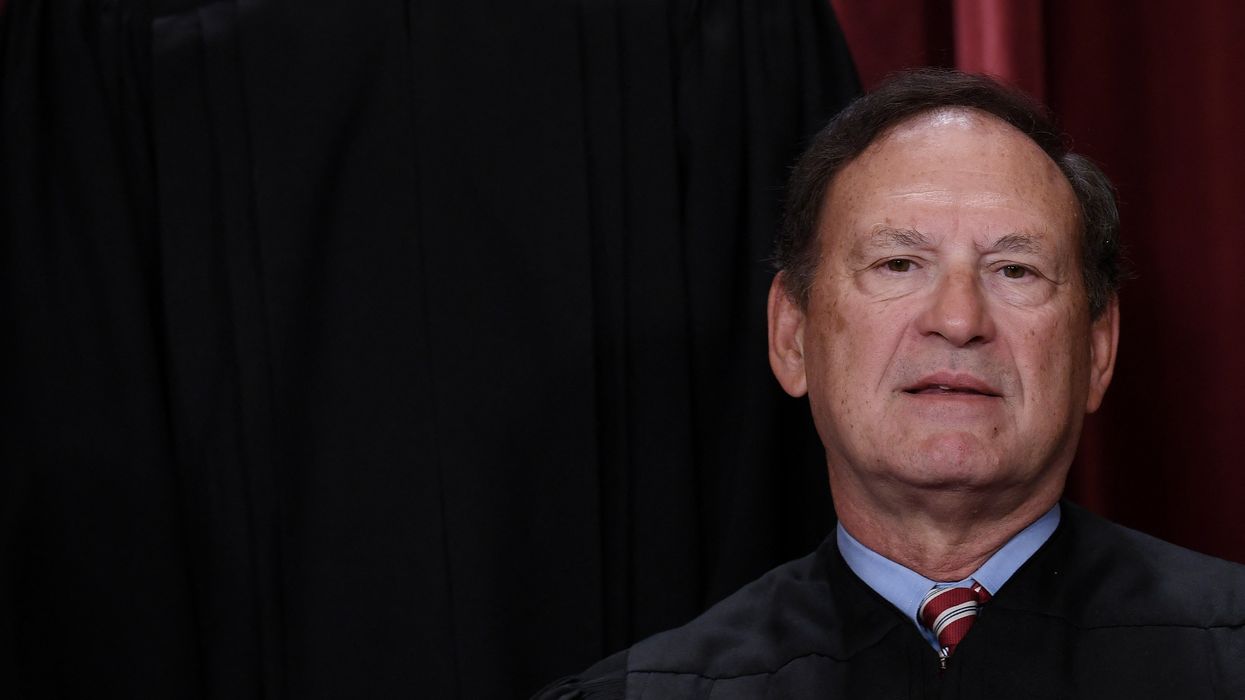 A new report warns that huge tax gifts for corporations and "a $340 billion hole in the federal budget" are among the potential consequences of a case SCOTUS is set to hear in December.

A Washington-based married couple's challenge to an obscure provision of the 2017 Republican tax law has the potential to become "the most important tax case in a century," with far-reaching implications for federal revenues, key social programs, and Congress' constitutional authority to impose levies on income.
That's according to a new report released Wednesday by the Roosevelt Institute and the Institute on Taxation and Economic Policy (ITEP).
The policy groups estimated that if the conservative-dominated U.S. Supreme Court sides with the plaintiffs in Moore v. United States—which the justices are set to take up in December—nearly 400 multinational corporations could collectively receive more than $270 billion in tax relief, further enriching behemoths such as Apple, Microsoft, Pfizer, Johnson & Johnson, and Google.
The Roosevelt Institute and ITEP also found that Chief Justice John Roberts and Associate Justice Samuel Alito own stock in 19 companies that are poised to receive a combined $30 billion in tax breaks if the judges strike down the 2017 law's mandatory repatriation tax, a one-time levy targeting earnings that multinational corporations had piled up overseas.
But the case could have impacts well beyond a repeal of the repatriation tax, which was projected to generate $340 billion in federal revenue over a decade.
Depending on the scope of the justices' decision, the new report argues, the Supreme Court could "suddenly supplant Congress as a major American tax policymaker, putting at legal jeopardy much of the architecture of laws that prevent corporations and individuals from avoiding taxes, and introducing great uncertainty about our democracy's ability to tax large corporations and the most affluent."
"At the best of times, blowing a $340 billion hole in the federal budget would be catastrophic," Matt Gardner, a senior fellow at ITEP and a co-author of the new report, said in a statement. "And if the court invalidates the transition tax in its Moore decision, that's exactly what would happen: possibly the costliest Supreme Court decision of all time. And it would be hard to identify a less deserving set of tax cut beneficiaries than the companies that would reap at least $271 billion from repealing this tax."
"The Roberts Court could decide with the stroke of a pen to simultaneously forgive big business decades of tax dues."
Charles and Kathleen Moore brought their challenge to the repatriation provision after they were hit with a roughly $15,000 tax bill stemming from their stake in an Indian farm equipment company. As the Tax Policy Center recently observed, the Indian firm is a "controlled foreign corporation (CFC), or a foreign corporation whose ownership or voting rights are more than 50% owned by U.S. persons who each own at least 10%."
The Moores' cause has been championed by billionaire-backed organizations and corporate lobbying groups, including the Manhattan Institute–which is chaired by billionaire hedge fund mogul Paul Singer—and the powerful U.S. Chamber of Commerce.
"That such a case involving such modest sums would make it all the way to the high court indicates that there is much more at play than a single family's tax refund," ITEP's Gardner and Spandan Marasini and the Roosevelt Institute's Niko Lusiani note in the new report.
The plaintiffs' legal team argues that because the Moores' shares in the Indian firm were not "realized"—they did not sell or receive a distribution from the company—they should not have been on the hook for the repatriation tax.
"The government, on the other hand, argues that almost a century of tax law precedent has established Congress' broad authority to decide when and how to tax income, even without a specific realization event," the new report explains. "What's more, the income was clearly realized by the corporation, which is sufficient for income taxation of shareholders under various provisions of the existing tax code."
Our latest report with @rooseveltinst identifies 389 multinational corporations that would collectively be allocated $271 billion in tax relief, according to company estimates. The top five would receive a major share of the tax breaks. pic.twitter.com/wk5C5crGt2
— ITEP (@iteptweets) September 27, 2023
While it's possible that the Supreme Court will rule narrowly on the specifics of the Moores' situation, the report authors cautioned that the justices "could also issue a broad decision that taxing income—of an individual or a corporate shareholder—requires realization, and that income taxation on multiple years of accrued income is unconstitutional."
Such a sweeping ruling could preemptively ban a wealth tax—an outcome that right-wing supporters of the Moores have explicitly advocated.
"This case presents the court with an ideal opportunity to clarify that taxes on unrealized gains, such as wealth taxes, are direct taxes that are unconstitutional if not apportioned among the states," the Manhattan Institute declared in a May amicus brief.
A broad ruling by the high court could also imperil key elements of the existing tax code, according to ITEP and the Roosevelt Institute.
"One of the most established of these pillars is known as Subpart F, which was enacted in 1962 to prevent American corporations from avoiding taxation through offshore entities or controlled foreign corporations," the new report says. "Provisions related to Global Intangible Low-Taxed Income (GILTI), the branch profits tax; tax treatment of corporate debt; and others could be uprooted by five justices."
"The Corporate Alternative Minimum Tax—enacted as part of the Inflation Reduction Act to create a basic corporate tax floor—as well as international efforts to curb international tax avoidance could be made constitutionally invalid," the report adds.
The analysis stresses that the consequences of a broad ruling in the upcoming case would be profound, affecting more than just a handful of corporate tax provisions.

"In Moore," the report warns, "the Roberts Court could decide with the stroke of a pen to simultaneously forgive big business decades of tax dues, increase the federal deficit over the long run, jeopardize future public revenue and essential social programs, escalate these multinational companies' already sizeable after-tax profits, and further enrich their shareholders."
News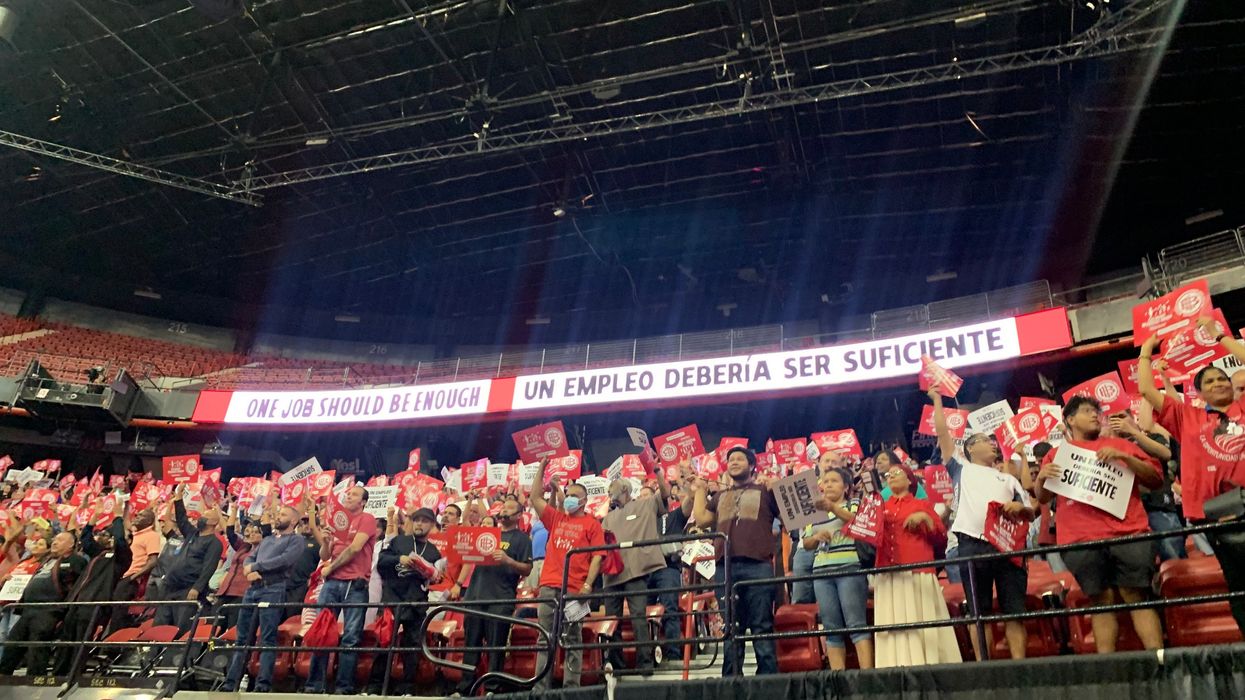 "Companies are generating record profits and we demand that workers aren't left behind and have a fair share of that success," said one Culinary Union leader.
Members of two Nevada labor unions—including the state's largest—on Tuesday overwhelmingly voted to authorize a citywide strike at 22 Las Vegas casinos, while continuing to negotiate a new contract "in good faith" with gaming companies.
Chanting "one job should be enough," tens of thousands of cocktail and food servers, bartenders, cooks, porters, and other non-gaming hotel employees in the Culinary Union Local 226 and Bartenders Union Local 165—affiliates of the Unite Here—packed the Thomas and Mack Center at the University of Nevada, Las Vegas, where they voted by 95% during two sessions to approve a work stoppage at Las Vegas Strip properties owned by MGM Resorts, Caesars Entertainment, and Wynn/Encore Resorts.

The affiliated unions—which represent 60,000 Nevada workers, including 53,000 in Las Vegas—can now call a strike at any time. It would be the first citywide strike in the resort industry in nearly 40 years.
Since September 15, 40,000 union members have been working under an expired contract. The Culinary Union said it remains in "active negotiations" with employers over a new five-year contract.
"Today, Culinary and Bartenders union members have sent the strongest message possible to the casino industry to settle a fair contract as soon as possible," Culinary Union secretary-treasurer Ted Pappageorge said in a statement. "We have negotiations scheduled next week with MGM Resorts, Caesars Entertainment, and Wynn/Encore Resorts and it's up to the three largest employers in Las Vegas to step up and do the right thing."
"If these gaming companies don't come to an agreement, the workers have spoken and we will be ready to do whatever it takes—up to and including a strike," Pappageorge added. "Companies are generating record profits and we demand that workers aren't left behind and have a fair share of that success."
Las Vegas set an all-time record for gaming revenue for the second straight year last year, despite the Covid-19 pandemic. The city's casino resorts reported $14.8 billion in 2022 revenue, a 10.5% increase over the previous year.
The unions' objectives include:
Winning the largest wage increases ever negotiated in Culinary Union history;
Reducing workload and steep housekeeping room quotas, mandating daily room cleaning, and establishing the right for guest room attendants to securely work in set areas;
Providing the best on-the-job safety protections;
Tracking sexual harassment, assault, and criminal behavior by customers;
Ensuring advanced notification when new technology is introduced which would impact jobs and requiring training for new jobs created by technology;
Guaranteeing healthcare and severance pay for workers who are laid off because of new technology; and
Extending recall rights so that workers have more job security and have the right to return to their jobs in the event of another pandemic or economic crisis.
"I voted yes to authorize a strike because I'm fighting for my family and for our future," said Maria Sanchez, a Culinary Union member who works as a guest room attendant at the Bellagio. "The workload since the pandemic has been intense and when I get home I'm so tired and I don't have energy to take my two kids to the park or play with them. I feel sad like I'm just living to work and it's not right."
"I feel sad like I'm just living to work and it's not right."
"I was thinking about getting a second job, but I'm already doing more than one job at work right now and I believe that one job should be enough," she added. "I voted yes to win the best contract ever so that I can work one job and come home to spend time with my children."
In 2018, members of the Culinary and Bartenders unions voted to authorize a strike. A new contract was negotiated shortly after the vote, averting a work stoppage.

Last year, members of the Local 54 chapter of the Unite Here union—which represents hospitality industry employees in Atlantic City, New Jersey—negotiated new contracts that included the workers' largest-ever raise.
News
Independent, nonprofit journalism needs your help.
Please Pitch In
Today!