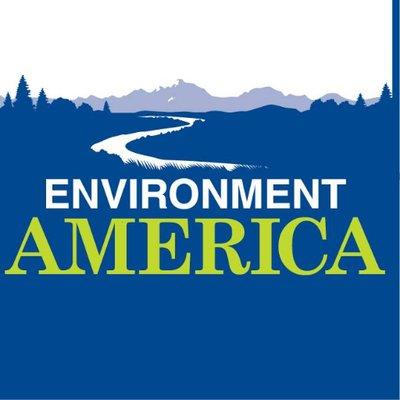 For Immediate Release
Contact:
Email:,communications@environmentamerica.org
Environmental Groups Reach Major Clean Water Settlement With Pilgrim's Pride
Second-largest chicken producer to pay $1.43 million in penalties, reduce pollution into Florida river.
Jacksonville, FL
Environment America announced today the filing of a proposed consent decree in federal court to settle a lawsuit against Pilgrim's Pride Corporation for alleged violations of the federal Clean Water Act at the company's poultry processing plant in Live Oak, Florida.

If approved by U.S. District Judge Timothy J. Corrigan, the settlement would require Pilgrim's Pride to make equipment upgrades, investigate the possibility of eliminating or significantly reducing all discharges to the Suwannee River, and pay what is believed to be the largest Clean Water Act penalty in a citizen enforcement suit in Florida history. More than $1 million of the Pilgrim's penalty would fund a program to help nearby farmers reduce their pollution as well.

"This Pilgrim's settlement gives the Suwannee River a lot to be thankful for," said John Rumpler, clean water program director for Environment America. "At least for this one river, the world's second-largest chicken company is moving from being part of the pollution problem to part of the solution."

Pilgrim's Pride is the second-largest chicken producer in the world. Over three-quarters of its stock is controlled by JBS USA, a unit of the Brazilian meat processing company JBS SA, the largest meat company in the world by sales.

The groups filed the lawsuit earlier this year to stop Pilgrim's Pride from discharging illegal levels of pollutants into the Suwannee River, an "Outstanding Florida Water" that is home to 62 freshwater springs and several state parks. The complaint alleges that the company violated standards for:
nitrogen, which can cause excessive algae growth;
"specific conductance," which can indicate high levels of chloride, nitrate or sulfate;
"biological oxygen demand," which can suck up the oxygen needed by aquatic organisms;
"whole effluent chronic toxicity," which is an indication that wastewater is toxic to, and can harm, aquatic life.
"Today's settlement is a major step towards restoring the health of one of Florida's most beautiful rivers," said Merrillee Malwitz-Jipson, Organizing Representative for the local Sierra Club chapter. "Not only will the settlement directly address illegal pollution from the Live Oak plant, but the significant penalty payment should deter other polluters in Florida from breaking our fundamental environmental laws."

Filed in court today, the settlement terms would require Pilgrim's Pride to:
Conduct a comprehensive study on eliminating the plant's wastewater discharge to the Suwannee River;
Conduct a toxicity identification evaluation to address the cause of the plant's toxicity violations;
Conduct a water use and reuse study, an analysis of the plant's water supply system, and various upgrades to the wastewater treatment plant; and
Pay $1.43 million, of which $1.3 million would be used to create a Sustainable Farming Fund designed to improve soil, groundwater, and surface water quality in the Suwannee Basin, and $130,000 would be paid to the U.S. Treasury as a civil penalty.
"Our state officials were not doing enough to protect one of Florida's most important rivers so we stepped in as citizen enforcers of the Clean Water Act," said Jennifer Rubiello, State Director of Environment Florida, a state affiliate of Environment America. "This great outcome demonstrates the importance of citizen lawsuits."
Today's settlement is part of Environment America's effort to reduce the massive toll that corporate agribusiness is imposing on America's rivers and streams. As documented by Environment America in a report last summer, large agribusiness companies are major sources of water pollution - both at their processing plants and through the grain and livestock production in their supply chains. Environment America hopes that the Sustainable Farming Fund in today's proposed settlement can be a small first step in reducing the industry's water pollution footprint.

Pilgrim's Pride Corporation has operations in 14 states, Mexico, and Puerto Rico and is a supplier to KFC, Wal-Mart, Publix, and Wendy's. The company generated a revenue of $7.9 billion in 2016. The Live Oak facility processes live poultry into fresh and frozen chicken meat products, and operates a broiler hatchery to produce chicks for distribution to growers.

Environment Florida and the Sierra Club were represented by Heather Govern of the Boston-based National Environmental Law Center, which represents citizen groups across the country in suits to enforce the nation's environmental laws, and by Newton, Massachusetts-based attorney David A. Nicholas and Jacksonville, Florida attorney Andrew Bonderud.
With Environment America, you protect the places that all of us love and promote core environmental values, such as clean air to breathe, clean water to drink, and clean energy to power our lives. We're a national network of 29 state environmental groups with members and supporters in every state. Together, we focus on timely, targeted action that wins tangible improvements in the quality of our environment and our lives.
(303) 801-0581
LATEST NEWS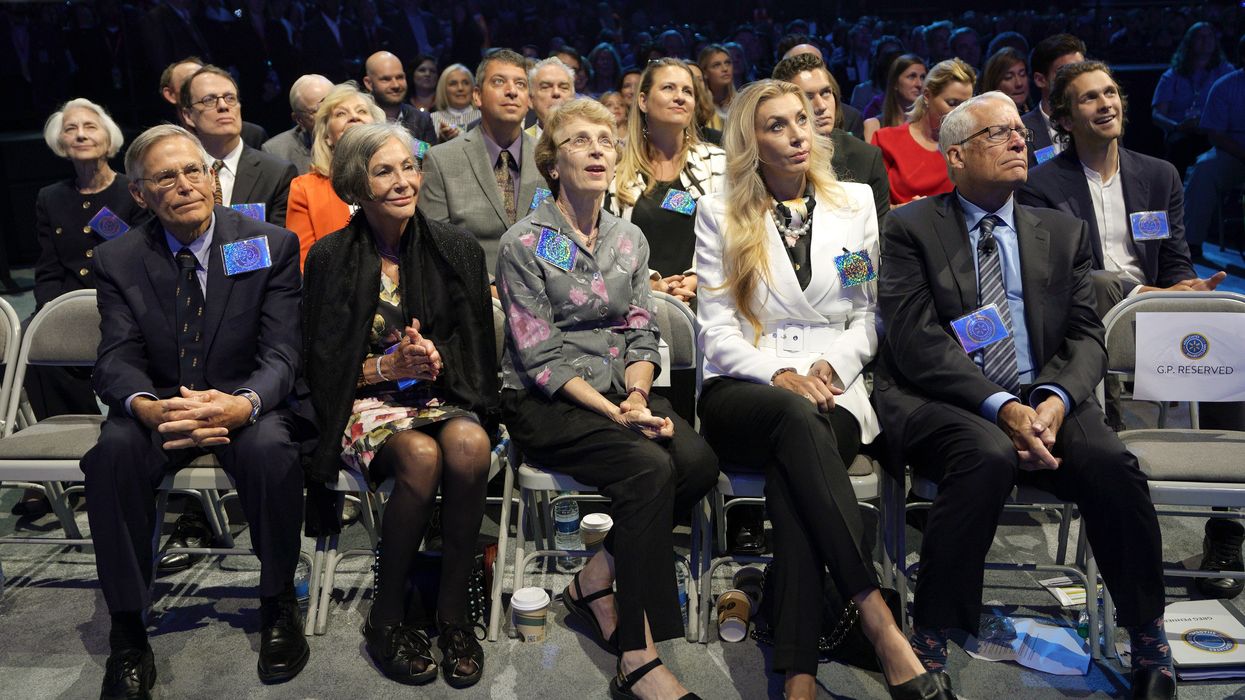 "Without robust wealth and inheritance taxes," said one analyst, "the children and grandchildren of today's billionaires will dominate our future politics, economy, culture, and philanthropy."
The Swiss bank UBS released a report Thursday showing that a massive transfer of wealth from billionaire business founders to their heirs is underway and accelerating, with trillions of dollars in assets moving from those who accumulated fortunes through entrepreneurship to family members whose vast riches are owed to the simple accident of birth.
In the 12-month period between April 2022 and April 2023, newly created billionaires acquired more wealth through inheritance than entrepreneurship for the first time since UBS began studying billionaire wealth trends in 2015. The bank, a friend of the super-rich, said that 53 heirs inherited nearly $151 billion in wealth during the study period, exceeding the $140.7 billion amassed by billionaire entrepreneurs.
"This year's report found that the majority of billionaires that accumulated wealth in the last year did so through inheritance as opposed to entrepreneurship," Benjamin Cavalli, head of strategic clients at UBS Global Wealth Management, said in a statement. "This is a theme we expect to see more of over the next 20 years."
The latest edition of the Billionaire Ambitions Report estimates that the number of global billionaires rose by 7% during the one-year period analyzed by UBS, up from 2,376 to 2,544. The U.S. alone had 751 billionaires as of April 2023, 20 more than it had in 2022.
After falling in the wake of the coronavirus pandemic—during which billionaire wealth soared as millions died across the globe—billionaires' collective net worth "recovered by 9% in nominal terms from USD 11.0 trillion to USD 12.0 trillion," UBS found.
UBS estimates that more than 1,000 billionaires are over the age of 70 and poised to hand a combined $5.2 trillion down to their heirs over the next several decades, perpetuating inequality that is eroding democracies and fueling social uprisings worldwide.
"While this great wealth handover has long been anticipated," UBS said, "data suggests that it is now gathering momentum."
"A new, powerful, and unaccountable aristocracy is being created in front of our eyes."
Chuck Collins, director of the Program on Inequality and the Common Good at the Institute for Policy Studies (IPS), told Common Dreams that "this is how wealth dynasties are formed."
"The so-called 'self-made' billionaires invest in 'wealth defense' to pass as much wealth to future generations within their families," he said.
Collins argued that this ongoing wealth transfer "should be an occasion for substantial inheritance taxes, but given the porous and weak state of such taxes, we're seeing dynastic oligarchies grow."
"Without robust wealth and inheritance taxes, these intergenerational concentrations of wealth and power will grow," said Collins. "The children and grandchildren of today's billionaires will dominate our future politics, economy, culture, and philanthropy—with huge billion-dollar legacy foundations. It is true that a small segment of the next generation will redeploy and redistribute some of this wealth to more socially positive ventures and organizations. But at this point, this is a tiny percent and not a substitute for a progressive tax system where the wealthy pay their fair share of taxes."
The UBS report notes that billionaires with inherited wealth "seem more reticent" than first-generation billionaires to pledge their fortunes to philanthropy, which the ultra-rich often use to avoid taxes.
According to UBS, just under a quarter of first- and later-generation billionaires said they are concerned about "developments in taxation," an indication that they don't believe world leaders will heed growing global calls for new taxes targeting the fortunes of the mega-rich and their offspring.
Oxfam International observed earlier this year that two-thirds of countries don't have any inheritance taxes and half of the world's billionaires live in those countries, allowing them to pass huge wealth down to future generations tax-free.
"A new, powerful, and unaccountable aristocracy is being created in front of our eyes," the group said.
News
"A true tally will probably never be known of everyone who died so Kissinger could be national security adviser," wrote journalist Spencer Ackerman.
Henry Kissinger, the former diplomat whose efforts to prolong and expand the U.S. war on Southeast Asia and undermine democracy in Latin America and elsewhere took millions of lives, died Wednesday at 100 years old.
Treated like royalty in elite U.S. political circles until his death at his home in Connecticut, Kissinger—who served as secretary of state and national security adviser under Nixon and Ford—never faced justice for the secretive carpet bombing of Cambodia that he helped orchestrate, the overthrow of Chile's democratically elected president, or the murderous "dirty war" in Argentina that killed tens of thousands.
The scope of his crimes was so vast that he had to watch where he traveled, lest he be detained to face questioning for his role in assassinations, massacres, and violent military coups whose reverberations are still felt in the present.
"The covert justifications for illegally bombing Cambodia became the framework for the justifications of drone strikes and forever war. It's a perfect expression of American militarism's unbroken circle," historian Greg Grandin, author of "Kissinger's Shadow," toldThe Intercept earlier this year. Grandin has estimated that Kissinger was responsible for at least 3 million deaths.
Observers of Kissinger's impact have said it's difficult to convey the true extent of the destruction he inflicted across the globe.
In his obituary of Kissinger for Rolling Stone, journalist Spencer Ackerman wrote that "measuring purely by confirmed kills, the worst mass murderer ever executed by the United States was the white-supremacist terrorist Timothy McVeigh."
"McVeigh, who in his own psychotic way thought he was saving America, never remotely killed on the scale of Kissinger, the most revered American grand strategist of the second half of the 20th century," Ackerman continued. "Every single person who died in Vietnam between autumn 1968 and the Fall of Saigon—and all who died in Laos and Cambodia, where Nixon and Kissinger secretly expanded the war within months of taking office, as well as all who died in the aftermath, like the Cambodian genocide their destabilization set into motion—died because of Henry Kissinger."
"We will never know what might have been, the question Kissinger's apologists, and those in the U.S. foreign policy elite who imagine themselves standing in Kissinger's shoes, insist upon when explaining away his crimes," he added. "We can only know what actually happened. What actually happened was that Kissinger materially sabotaged the only chance for an end to the war in 1968 as a hedged bet to ensure he would achieve power in Nixon's administration or Humphrey's. A true tally will probably never be known of everyone who died so Kissinger could be national security adviser."
News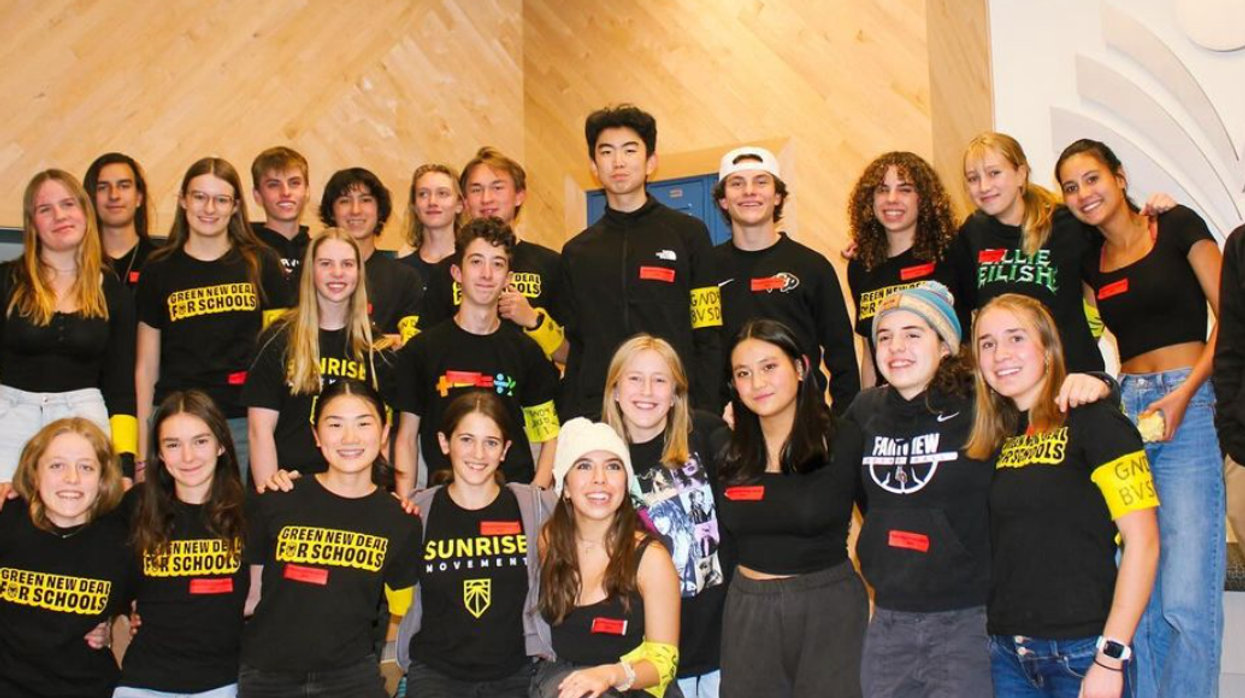 "This is a project of our generation, and we're not gonna stop until every school across the country has a Green New Deal and the kind of schools we deserve," said a 16-year-old student.
Youth advocates with the Green New Deal for Schools campaign notched up their first victory on Tuesday when Colorado's Boulder Valley School District Board of Trustees unanimously approved a resolution drafted by students at Fairview High School.
"This is a project of our generation, and we're not gonna stop until every school across the country has a Green New Deal and the kind of schools we deserve," said 16-year-old Emma Weber, a student leader in the district. "The Green New Deal for Schools is the kind of action and urgency that we need in order to address the climate crisis and prepare students to live with the realities of it."
The Daily Camerareported that the board's president, Kathy Gebhardt, "urged the students to take their advocacy beyond Boulder Valley to local governments and the state Legislature, saying most school districts in the state are struggling to pay teachers and don't have the resources to add solar panels or buy electric buses."

Colorado Public Radio on Tuesday laid out the long history of such policies in the district, which serves over 30,000 students:
Resolutions on the environment go back to 1978. In 2009, BVSD created a sustainability action plan, with updates in later years with a long-term goal of reducing greenhouse gases by 80% and also committed to a goal of zero net energy by 2050. It was one of the first school districts in the nation to make such a commitment.

As a part of its efforts to track carbon and lower emissions, the district has increased the number of buildings with renewable energy, purchased 19 electric buses, reduced greenhouse gas emissions by a quarter, reduced water consumption by 11% in three years, and hit a target of diverting 50% of waste from landfills. BVSD has already become a leader in providing locally sourced lunch to students.
"The students' resolution asks the district to continue and amplify efforts toward reducing carbon emissions, asking for all school buildings and buses to run on renewable energy," CPR added. "By 2026, they want a comprehensive curriculum for all students in all grades to develop sustainability knowledge and behaviors, including information on how climate change affects communities differently."
The Sunrise Movement—which is behind the national Green New Deal for Schools campaign—said on social media that the resolution also commits the district to "pathways to green union jobs for students, and increased collaboration with local, state, and federal agencies to strengthen responses to climate disasters."

With the resolution, the board is also asking U.S. President Joe Biden—who plans to skip COP28, the United Nations climate summit beginning this week—and Congress "to support the Green New Deal for Public Schools Act, reinforcing the call for a nationwide commitment to an education that prepares our generation to navigate the realities of the climate crisis," according to Sunrise.

Spearheaded by U.S. Sen. Ed Markey (D-Mass.) and Rep. Jamaal Bowman (D-N.Y.), a former educator and principal, the legislation would invest $1.6 trillion to transform the country's education system while "creating 1.3 million jobs and eliminating 78 million metric tons of carbon emissions" over a decade.

While the win in Colorado was a first for the campaign, Sunrise and students across the United States are pushing for more. The group noted Wednesday that young people in dozens of districts—from Bozeman, Montana to Philadelphia, Pennsylvania—have recently testified at school board meetings and attended daylong trainings in cities including Chicago, Illinois; Detroit, Michigan; and Washington D.C.
"Shoutout to the incredible students and their tireless advocacy that led to the Green New Deal for Schools resolution, which passed the Boulder Valley school board this week!" Bowman said Wednesday on social media. "Thank you for your incredible work. Now let's make this happen everywhere!"
News