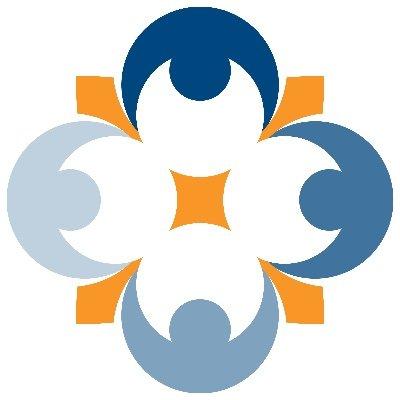 For Immediate Release
August, 19 2016, 11:45am EDT
Contact:
CAIR National Communications Director Ibrahim Hooper,Phone: 202-744-7726,E-Mail:,ihooper@cair.com
CAIR: Muslim, Sikh Groups to Launch 'Twitterstorm' Urging FIBA to Drop Hijab Ban
WASHINGTON
The Council on American-Islamic Relations (CAIR) will join with MPower Change and the The Sikh Coalition to launch a "Twitterstorm" urging the Switzerland-based International Basketball Federation (FIBA) to permanently lift the ban on athletes wearing religious attire when it issues a final decision on its head-covering policy later this month.
CAIR, the nation's largest Muslim civil rights and advocacy organization, said those participating in the Twitterstorm are being asked to use #LetThemPlay and #FibaAllowHijab when tweeting @FIBA in support of Sikh, Jewish and Muslim athletes who wish to wear religious attire.]
CAIR:#LetThemPlay: People Petition to Lift Hijab Basketball Ban
The Washington-based Muslim civil rights and advocacy organization and the Sikh American Legal Defense & Education Fund (SALDEF) recently called on FIBA to permanently lift the ban on Muslim women athletes wearing Islamic head scarves (hijab).
SEE: CAIR Calls on FIBA to Permanently Lift Basketball Hijab Ban
CAIR:Hijabs Are Not a Threat to Sports
CAIR:Muslim Women Can't Play Professional Basketball In A Hijab. But That Could Change Soon.
The multi-faith Twitterstorm comes as a number of Olympic athletes wearing religious attire have competed successfully in the ongoing Olympic Games in Brazil. CAIR noted that Ibtihaj Muhammad recently became the first American Muslim woman to win an Olympic medal while wearing hijab.
CAIR had requested and received a change to the hijab ban in 2014 and is working with two American Muslim basketball players who were being impacted by the prohibition.
As part of a two-year testing program that FIBA agreed to in 2014 following intervention by CAIR and Sikh organizations, players can currently wear hijabs (and Sikh turbans) in some competitions. FIBA will likely issue its final decision on hijab after the Rio Olympics.
CAIR noted that FIFA's International Football Association Board acknowledged the religious rights of soccer players by changing its rules to allow hijabs and Sikh turbans.
In 2015, CAIR's Minnesota chapter assisted a teenage Muslim boxer who wanted to compete while wearing modest Islamic attire, including hijab.
CAIR helped a Muslim wrestler at the University at Buffalo in New York obtain a waiver from the NCAA to wear a beard he believes is required by his faith.
In 2011, CAIR welcomed a decision by the International Weightlifting Federation (IWF) to modify its policy on competitor apparel to allow modest Islamic attire. The IWF policy change came following intervention by CAIR in the case of a Muslim weightlifter in Georgia who wished to compete while covering her hair, arms and legs.
The Council on American-Islamic Relations (CAIR) is a grassroots civil rights and advocacy group. CAIR is America's largest Muslim civil liberties and advocacy organization. Its mission is to enhance understanding of Islam, protect civil rights, promote justice, and empower American Muslims.
(202) 488-8787
LATEST NEWS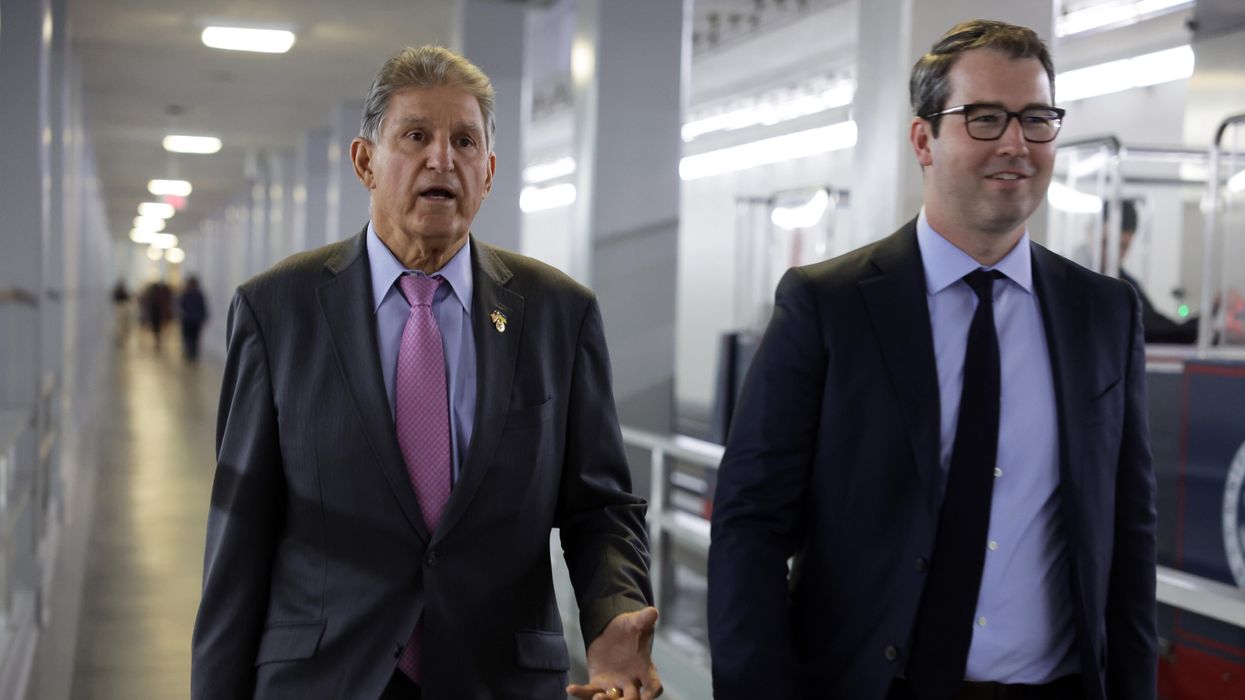 "'Shocking!' said absolutely no one," responded one climate advocate.
The top aide of Sen. Joe Manchin, a close ally of the fossil fuel industry, is leaving the West Virginia Democrat's office to work directly for Big Oil as a lobbyist at the American Petroleum Institute, one of the most powerful influence-peddling organizations in the United States.

Axios, which first reported the news of Lance West's departure to API on Thursday, noted that "through the on-again and off-again Build Back Better negotiations, he developed a reputation as a fierce advocate for Manchin's positions."
Manchin, the top recipient of oil and gas industry donations in Congress, ultimately succeeded in killing the Build Back Better package, which contained more ambitious climate measures than the recently passed Inflation Reduction Act, a law packed with fossil fuel giveaways that Manchin helped secure.
That the aide who helped Manchin fight for the industry's interests in Congress is moving on to work as an oil lobbyist hardly surprised watchdogs and progressive critics, who cast the transition as a glaring example of Washington's ever-spinning revolving door.
"This is corruption. Period," tweeted Nina Turner, a senior fellow at the Institute on Race, Power, and Political Economy and a former co-chair of Sen. Bernie Sanders' (I-Vt.) 2020 presidential campaign.
Others, including Jamie Henn of Fossil Free Media, reacted with mock astonishment:
West, who will be API's vice president of federal government relations, joins the ranks of other former Capitol Hill staffers and lawmakers who have left Congress to represent the industries they were previously tasked with overseeing and regulating.
According to data compiled by OpenSecrets, more than 60% of oil and gas lobbyists in Washington, D.C. previously worked for the federal government in some capacity—from entry-level aide to chief of staff for members of the U.S. House and Senate.
API, which spent $3.6 million on lobbying in 2022, has been sued by New York City and the state of Minnesota for its role in misleading the public about the climate crisis.

News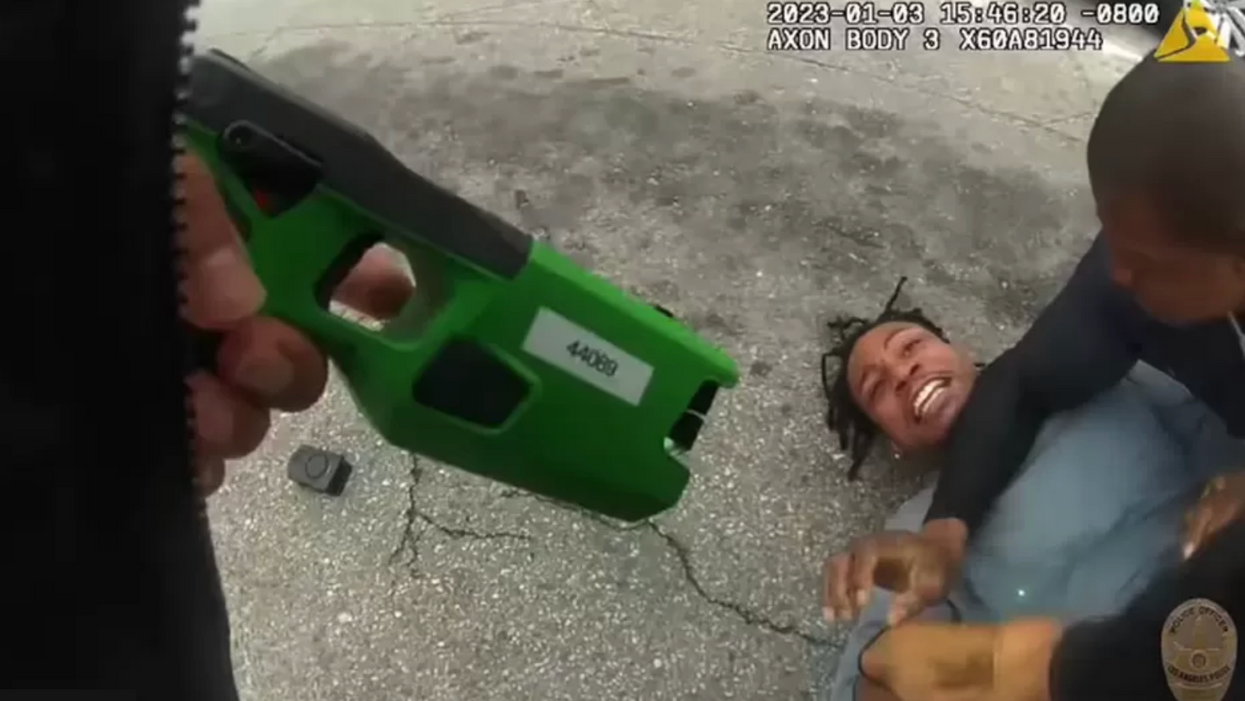 Keenan Anderson, a 31-year-old high school English teacher, suffered cardiac arrest after police repeatedly used a Taser on him following a traffic accident.
Harrowing video footage released this week shows officers with the Los Angeles Police Department forcibly restraining and repeatedly using a Taser on 31-year-old Keenan Anderson—a high school teacher and cousin of Black Lives Matter co-founder Patrisse Cullors—following a traffic accident.

Soon thereafter, Anderson was transported to a local hospital where he suffered cardiac arrest and died.

Footage of the incident shows one LAPD officer holding Anderson down with an elbow on his neck while another, wielding a Taser, yells orders for Anderson to turn over.
"I can't," Anderson says as he struggles to breathe. "They're trying to George Floyd me."
Seconds later, one of the officers uses the Taser on Anderson several times as he pleads for help.

Watch (warning: the video is disturbing):
\u201c\u201cThey are trying to George Floyd me\u201d\n\n- Keenan Anderson\n\nEnglish Teacher, friend, mentor and so much more tased to death by the LAPD in this encounter:\nhttps://t.co/EHgrFUx9dX\u201d

— Isaac G. Bryan (@Isaac G. Bryan) 1673530181
Anderson, who was visiting Los Angeles on winter break, was a 10th grade English teacher at the Digital Pioneers Academy in Washington, D.C.
In a statement, the school said it is "deeply saddened" by Anderson's death and called the details of the police encounter "as disturbing as they are tragic."

"Keenan is the third person killed by the Los Angeles Police Department in 2023, and we're 12 days into the new year," the statement notes, referring to the police killings of 45-year-old Takar Smith and 35-year-old Oscar Sanchez earlier this month.
Last year, U.S. police killed at least 1,176 people, the highest number on record. A Reutersinvestigation published in 2017 showed that "more than 1,000 people in the U.S. have died after police stunned them with Tasers, and the stun gun was ruled to be a cause or contributing factor in 153 of those deaths."

"Keenan's family deserves justice," the Digital Pioneers Academy said in its statement. "And our students deserve to live, to live without fear, and to have the opportunity to reach their fullest potential."
Cullors, the Black Lives Matter co-founder, said in an interview with The Guardian that "my cousin was asking for help, and he didn't receive it. He was killed."
"Nobody deserves to die in fear, panicking and scared for their life," Cullors continued. "My cousin was scared for his life. He spent the last 10 years witnessing a movement challenging the killing of Black people. He knew what was at stake and he was trying to protect himself. Nobody was willing to protect him."
Summarizing the video footage released by the LAPD, The Guardian's Sam Levin reported that "an officer who first arrived to the car collision at around 3:30 pm at Venice and Lincoln boulevards found Anderson in the middle of the road, saying, 'Please help me.'"
"The officer told him to go on the sidewalk, and issued commands, saying, 'Get up against the wall,'" Levin noted. "Anderson held his hands up, responding, 'I didn't mean to. I'm sorry.' Anderson complied with the officer's commands and sat down on the sidewalk. After a few minutes, he appeared to be concerned with the officer's behavior, saying, 'I want people to see me,' and 'You're putting a thing on me.' Eventually, Anderson started to flee, at which point the officer chased him on his motorcycle, shouting, 'Get down to the ground, now,' and 'Turn over on your stomach.' Anderson repeatedly responded, 'Please help me,' and 'They're trying to kill me,' as multiple officers arrived and held him down."
In a statement issued Wednesday following the release of the video footage, Los Angeles Mayor Karen Bass said she has "grave concerns about the deeply disturbing tapes."
"Full investigations are underway," said Bass. "I will ensure that the city's investigations will drive only toward truth and accountability. Furthermore, the officers involved must be placed on immediate leave."
"No matter what these investigations determine, however, the need for urgent change is clear," the mayor continued. "We must reduce the use of force overall, and I have absolutely no tolerance for excessive force."
News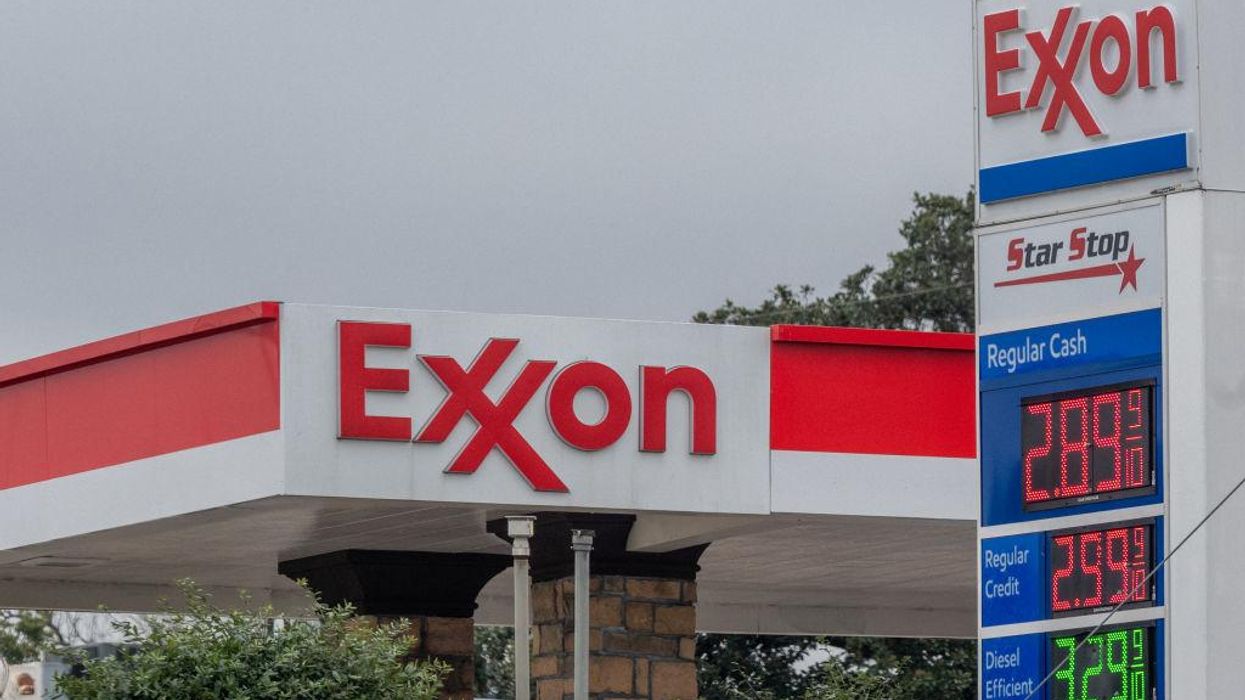 "Our analysis shows that ExxonMobil's own data contradicted its public statements, which included exaggerating uncertainties, criticizing climate models, mythologizing global cooling, and feigning ignorance," said lead author Geoffrey Supran.
"This is the nail in the coffin of ExxonMobil's claims that it has been falsely accused of climate malfeasance."
That's what University of Miami associate professor Geoffrey Supran said about a peer-reviewed study on the fossil fuel giant's global warming projections published Thursday in the journal Science, which he began work on as a Harvard University research fellow.
"Our analysis shows that ExxonMobil's own data contradicted its public statements, which included exaggerating uncertainties, criticizing climate models, mythologizing global cooling, and feigning ignorance about when—or if—human-caused global warming would be measurable, all while staying silent on the threat of stranded fossil fuel assets," said Supran, the study's lead author.
\u201cNEW: In @ScienceMagazine today, our latest peer-reviewed research shows Exxon scientists predicted global warming with shocking skill & accuracy between 1977 & 2003, contradicting the company's decades of climate denial. THREAD.\n\n\ud83d\udcf0No pay wall for 2 weeks: https://t.co/JDtT9nkbzC\u201d

— Geoffrey Supran (@Geoffrey Supran) 1673549975
Exxon—and the fossil fuel industry overall—has faced scrutiny from campaigners, journalists, lawmakers, and scientists for spending decades hugely profiting off of its planet-wrecking products while spreading climate misinformation.
The new study from Supran, Harvard professor Naomi Oreskes, and University of Potsdam professor Stefan Rahmstorf—who is also a researcher at the Potsdam Institute for Climate Impact Research—comes as policymakers worldwide continue to allow major corporations to cash in on fossil fuels, despite the increasingly devastating impacts of heating the planet.
Supran and Oreskes have previously published peer-reviewed research on the "discrepancy between what ExxonMobil's scientists and executives discussed about climate change privately and in academic circles, and what it presented to the general public," confirming the findings from 2015 reports by Inside Climate News and The Los Angeles Times.
\u201cThe first peer-reviewed analysis of an oil company\u2019s climate research, by @geoffreysupran, @NaomiOreskes, @rahmstorf, shows Exxon\u2019s climate research was spot on \u2014 and that management disregarded its own scientists\u2019 findings. #ExxonKnew https://t.co/IEaDkrIN6h\u201d

— ExxonKnews (@ExxonKnews) 1673550970
For their latest study, the pair and Rahmstorf analyzed all known global warming projections documented and modeled by Exxon scientists between 1977 and 2003. The researchers found that 63-83% of the company's projections were accurate.
"ExxonMobil's average projected warming was 0.20° ± 0.04°C per decade, which is, within uncertainty, the same as that of independent academic and government projections published between 1970 and 2007," the publication states.
The study includes the following graphic, which shows Exxon scientists' projections from internal documents and peer-reviewed publications for the review period in gray along with historically observed temperature change in red.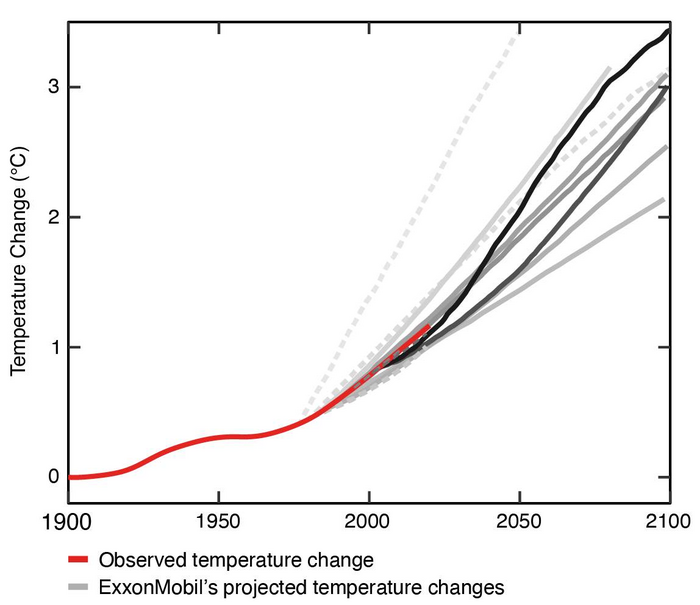 The company's science was "actually astonishing" in its precision and accuracy—but so was its "hypocrisy because so much of the ExxonMobil disinformation for so many years... was the claim that climate models weren't reliable," Oreskes toldThe Associated Press.

In a statement to AP and other media outlets, Exxon spokesperson Todd Spitler said that "this issue has come up several times in recent years and, in each case, our answer is the same: Those who talk about how 'Exxon Knew' are wrong in their conclusions."
"Some have sought to misrepresent facts and ExxonMobil's position on climate science, and its support for effective policy solutions, by recasting well-intended, internal policy debates as an attempted company disinformation campaign," he said. "ExxonMobil's understanding of climate science has developed along with that of the broader scientific community."
Meanwhile, climate advocates and experts echoed the points made by the study's authors.
\u201cThank you @GeoffreySupran, @NaomiOreskes and @rahmstorf for today\u2019s groundbreaking study that so plainly lays out just how accurately Exxon scientists predicted the climate crisis: https://t.co/5kXRobB4JQ\u201d

— Sunrise Movement \ud83c\udf05 (@Sunrise Movement \ud83c\udf05) 1673565929
"A fossil fuel company? Putting profits over people? We're shocked. This is shocking news," Earthjustice sardonically tweeted.
"In all seriousness, this is an outrage," the group added. "Exxon has had fairly accurate data on climate change for decades... and buried it. Instead, it has been fervently and publicly contradicting its own research to preserve its profit."
As
The Guardian
reported
:
Climate scientists said the new study highlighted an important chapter in the struggle to address the climate crisis. "It is very unfortunate that the company not only did not heed the implied risks from this information, but rather chose to endorse nonscientific ideas instead to delay action, likely in an effort to make more money," said Natalie Mahowald, a climate scientist at Cornell University.

Mahowald said the delays in action aided by Exxon had "profound implications" because earlier investments in wind and solar could have averted current and future climate disasters. "If we include impacts from air pollution and climate change, their actions likely impacted thousands to millions of people adversely," she added.

Drew Shindell, a climate scientist at Duke University, said the new study was a "detailed, robust analysis" and that Exxon's misleading public comments about the climate crisis were "especially brazen" given their scientists' involvement in work with outside researchers in assessing global heating. Shindell said it was hard to conclude that Exxon's scientists were any better at this than outside scientists, however.
"The harm caused by Exxon has been huge," University of Michigan professor Jonathan Overpeck told the AP. "They knew that fossil fuels, including oil and natural gas, would greatly alter the planet's climate in ways that would be costly in terms of lives, human suffering, and economic impacts. And yet, despite this understanding they choose to publicly downplay the problem of climate change and the dangers it poses to people and the planet."
Alyssa Johl, vice president of legal at the Center for Climate Integrity, said that "this quantitative assessment puts a fine point on the fact that Exxon knew with incredible precision that the burning of their fossil fuel products would result in temperature increases and severe climate harms in the 2000s and beyond."
"They pretty much nailed these predictions with incredible accuracy. That cannot be refuted at this point," Johl added, suggesting that the research could bolster climate liability lawsuits filed by dozens of U.S. states and municipalities against ExxonMobil and other fossil fuel companies for driving the global emergency.

"There are two very important pieces to the puzzle that need to be established and proven in these cases: the fact that oil and gas companies had longstanding knowledge of the causes and consequences of climate change, and that rather than disclose that information, they actively concealed and denied it," she said. "This analysis shows once again that Exxon knew."
As Fossil Free Media director Jamie Henn put it: "This is exactly like Big Tobacco companies knowing that cigarettes caused cancer but lying about it anyway. Exxon knew they were causing catastrophic damage and buried the truth. Time to make them pay."

News
SUPPORT OUR WORK.
We are independent, non-profit, advertising-free and 100%
reader supported.