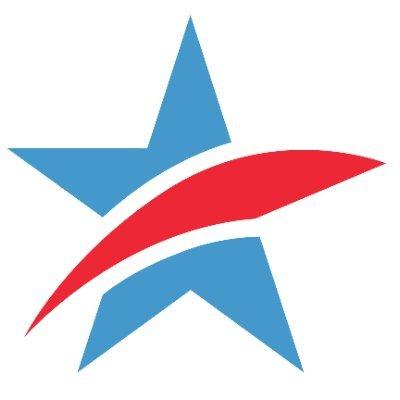 For Immediate Release
December, 01 2015, 10:15am EDT
Contact:
Scott Swenson 202 736-5713, Dale Eisman, 202 736-5788
ICYMI: McConnell Is Up to His Old Tricks
GOP Leader Pushing Campaign Finance Rider to "Must-Pass" Spending Bill
WASHINGTON
TO: Selected political and editorial writers
FROM: Dale Eisman, Common Cause
While the rest of us were enjoying our turkey and searching for Black Friday deals last weekend, Senate Majority Leader Mitch McConnell was hatching a new plan to give corporations and the super-rich even more clout in our elections.
On our Democracy wire, you can learn more about McConnell's plot to eliminate the caps on how much money political parties can spend in coordination with their candidates and how Common Cause and other advocacy groups are working to stop it.
McConnell hopes to slip this latest bit of malicious mischief into a spending bill that must pass before Congress recesses for the year. It's definitely a story worth pursuing and we'd be delighted to help.
Common Cause is a nonpartisan, grassroots organization dedicated to upholding the core values of American democracy. We work to create open, honest, and accountable government that serves the public interest; promote equal rights, opportunity, and representation for all; and empower all people to make their voices heard in the political process.
(202) 833-1200
LATEST NEWS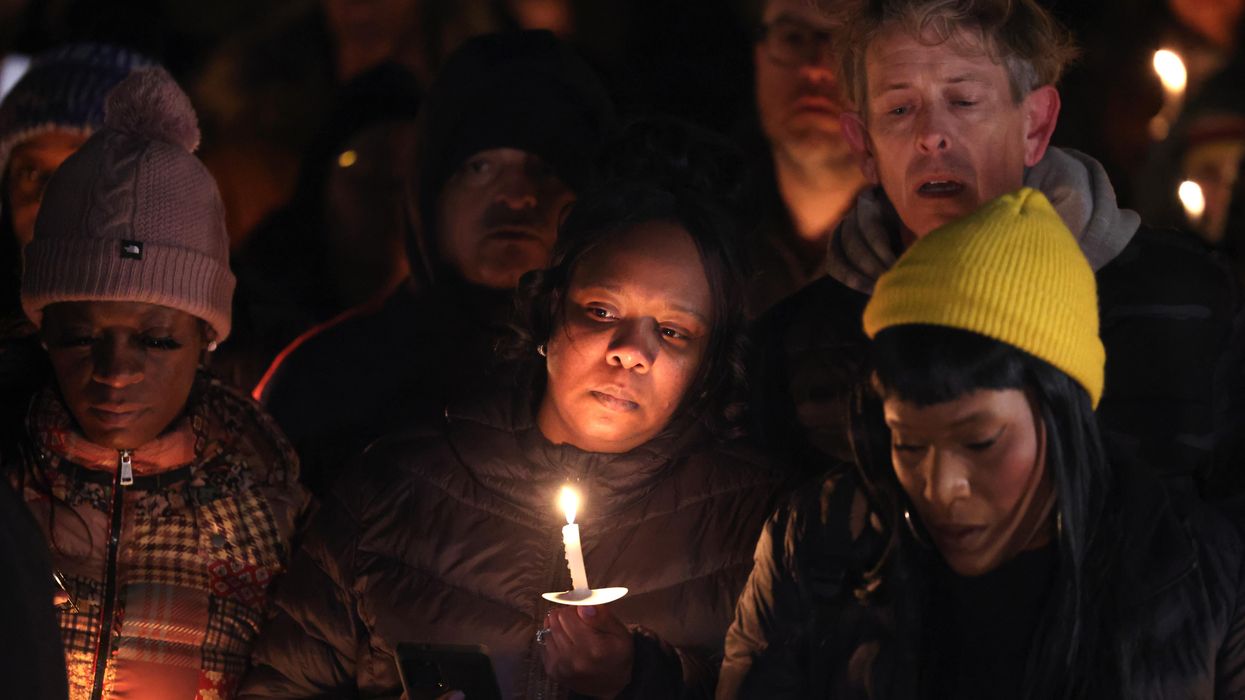 Officials in several cities on Friday were expecting large-scale protests to break out over Nichols' killing.
Social justice advocates on Friday registered the Memphis police chief's response to footage of the fatal beating of Tyre Nichols by five officers as evidence that the video "must be awful," as Chief Cerelyn Davis said the soon-to-be-released footage shows "acts that defy humanity."
"You're going to see a disregard for life, duty of care that we're all sworn to, and a level of physical interaction that is above and beyond what is required in law enforcement," David toldCNN.
The footage is expected to be released Friday. Officials in a number of cities including Memphis, Los Angeles, Dallas, New York, and Minneapolis have all said they are preparing for large-scale protests.
"Just the disregard for humanity... That's what really pulls at your heartstrings and makes you wonder: Why was a sense of care and concern for this individual just absent from the situation by all who went to the scene?" Davis toldCNN.
\u201cHaving difficulty imagining how sickening and horrible something must be to elicit these words from a top cop about the actions of their own \n\nhttps://t.co/xkKKmm21yY\u201d

— Mason Herson-Hord\ud83d\udea9\ud83c\udf3b\ud83c\udf31\ud83d\udc19 (@Mason Herson-Hord\ud83d\udea9\ud83c\udf3b\ud83c\udf31\ud83d\udc19) 1674829387
U.S. Attorney General Merrick Garland also called the footage "deeply disturbing," and President Joe Biden acknowledged that nationwide protests may break out over Nichols' killing, demanding "accountability when law enforcement officers violate their oaths" and joining Nichols' family in "calling for peaceful protest."
"I called on Congress to send the George Floyd Justice in Policing Act to my desk," said Biden on Thursday. "When they didn't, I signed an executive order that included stricter use of force standards and accountability provisions for federal law enforcement, as well as measures to strengthen accountability at the state and local level. Today, we all must re-commit ourselves to the critical work that must be done to advance meaningful reforms."
Nichols died on January 10 from cardiac arrest and kidney failure, three days after he was pulled over by Memphis officers—allegedly for reckless driving—although Davis said her department has been "unable to substantiate that at this time."
The 29-year-old had two violent "confrontations" with the officers, according to the Memphis Police Department, before being rushed to a hospital in critical condition.
The five officers were fired from the department after the attack and on Thursday were charged with crimes including second-degree murder.
Antonio Romanucci, an attorney representing Nichols' family, called on the nation's police unions to condemn the killing.
"Where does the Fraternal Order of Police stand on this?" he asked at a press conference. "We have not heard from you... We want to hear you say that what happened to Tyre, what happened to this family, should never, ever happen again."

\u201cTyre Nichols\u2019 family attorney Antonio Romanucci calls out police unions for not condemning Nichols\u2019 fatal arrest at the hands of Memphis police:\n\n\u201cWe want to hear you say that what happened to Tyre... should never, ever happen again; that you condemn the brutality, the savagery.\u201d\u201d

— The Recount (@The Recount) 1674843389
FBI Director Christopher Wray announced the bureau will open a civil rights investigation into the killing.

"I've seen the video myself," said Wray. "I'm struggling to find a stronger word, but I will tell you that I was appalled."
Grassroots organizer Bree Newsome Bass expressed disgust over the latest police killing and the drawn-out lead-up to the video being made public.

"The way they've spent days and hours emphasizing the violence of Tyre Nichols' murder like it's a countdown to a movie release tells you everything about the depravity of the system we live under," said Newsome Bass.
News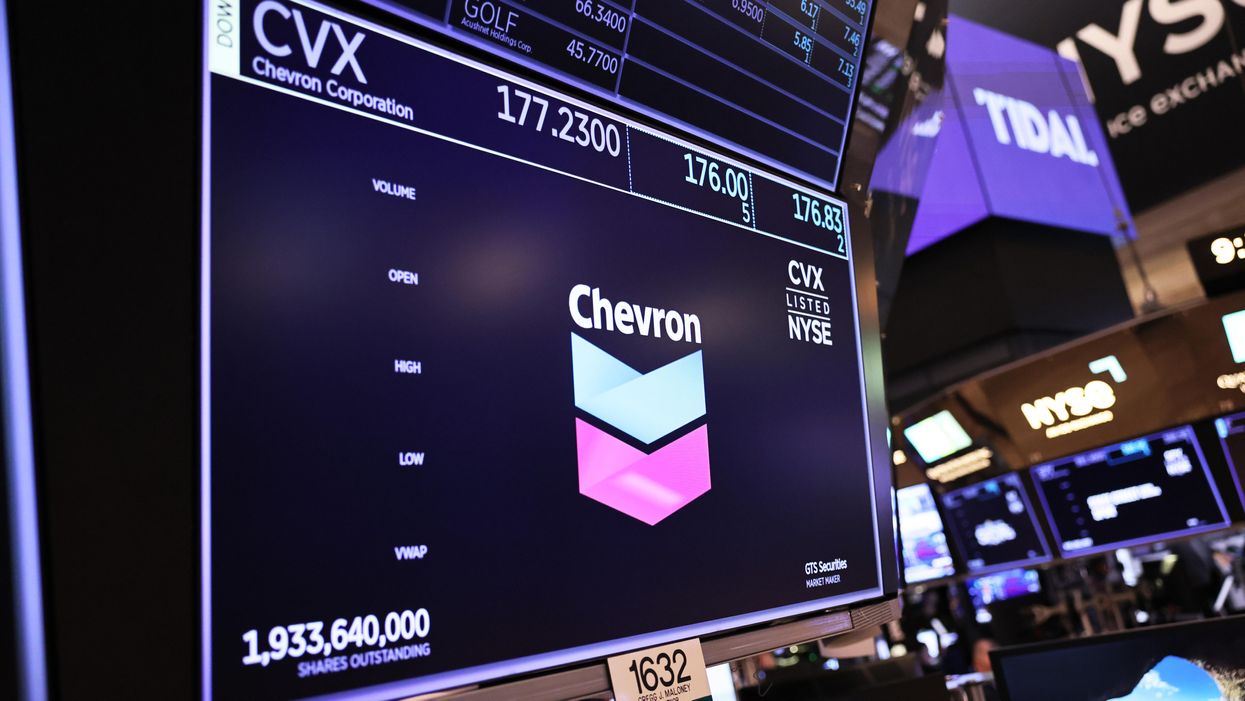 "It has price-gouged consumers in plain sight and it's going to get away with it," lamented one consumer advocate.
Chevron announced Friday that it brought in a record-shattering $35.5 billion in profits in 2022, a sum that campaigners said highlights just how much the company benefited from global energy market chaos spurred by Russia's war on Ukraine.
"What Big Oil has done over the last year is the definition of war profiteering," said Jamie Henn, a spokesperson for the Stop The Oil Profiteering (STOP) campaign. "After working with Russia for decades, companies like Chevron have used the war in Ukraine as cover to jack up prices and suck billions directly out of the pocket of American families."
"Big Oil is rolling in cash while families are struggling to heat their homes or fill their gas tanks," Henn added. "Congress could provide people with immediate relief by returning some of the money Big Oil has pulled from our pockets over the last year. If Chevron has $75 billion to lavish on its wealthy shareholders and CEO, then it can certainly afford a windfall profits tax to provide much-needed relief to hard-working Americans."
Henn was referring to the massive stock buyback program that Chevron announced earlier this week, making clear the company's plan to reward shareholders with its 2022 windfall—which Chevron CEO Mike Wirth has defended as a "modest return."
Chevron, which reported $6.4 billion in profits for the fourth quarter of 2022, also raised its quarterly dividend by around 6%.
"That Chevron feels free to spend $75 billion of its windfall profits on stock buybacks signals its belief that it is immune from accountability," Robert Weissman, president of the consumer advocacy group Public Citizen, said in a statement Friday. "It has price gouged consumers in plain sight and it's going to get away with it."
"Once oil prices spiked after the Russian invasion of Ukraine, a government not compromised and captured by Big Oil would have done the commonsense thing of taxing Big Oil's windfall profits and returning the proceeds to consumers," said Weissman. "The failure to impose a windfall profits tax reflects Big Oil's raw political power, not any principled policy dispute."
Rep. Pramila Jayapal (D-Wash.), chair of the Congressional Progressive Caucus, called Chevron's buyback program "corporate greed at its worst."
"Chevron spent the last year raking in cash by price gouging consumers," Jayapal wrote on Twitter. "And now they're announcing $75 billion in stock buybacks as poor and working families continue to struggle."
"The failure to impose a windfall profits tax reflects Big Oil's raw political power, not any principled policy dispute."
Democratic lawmakers in the House and Senate introduced windfall profits tax legislation last year and President Joe Biden belatedly floated his support for the idea, but the proposal never moved in either chamber—which were both narrowly controlled by Democrats at the time.
Currently, the prospects of a windfall profits tax passing Congress are zero with the House controlled by Republicans, who have wasted no time placing oil and gas industry allies on key committees. The progressive watchdog group Accountable.US noted Friday that the chief of staff for Rep. Bruce Westerman (R-Ark.), the new chair of the House Natural Resources Committee, "is a longtime oil lobbyist."
"She'll be joining eight other former oil industry lobbyists in high-ranking staff positions on the Natural Resources Committee and in conference leadership," the group said in a new report.
Rep. Cathy McMorris Rodgers (R-Wash.), chair of the House Energy and Commerce Committee, received more oil and gas PAC money in the most recent election cycle than any other House Republican, Sludgereported last month.
News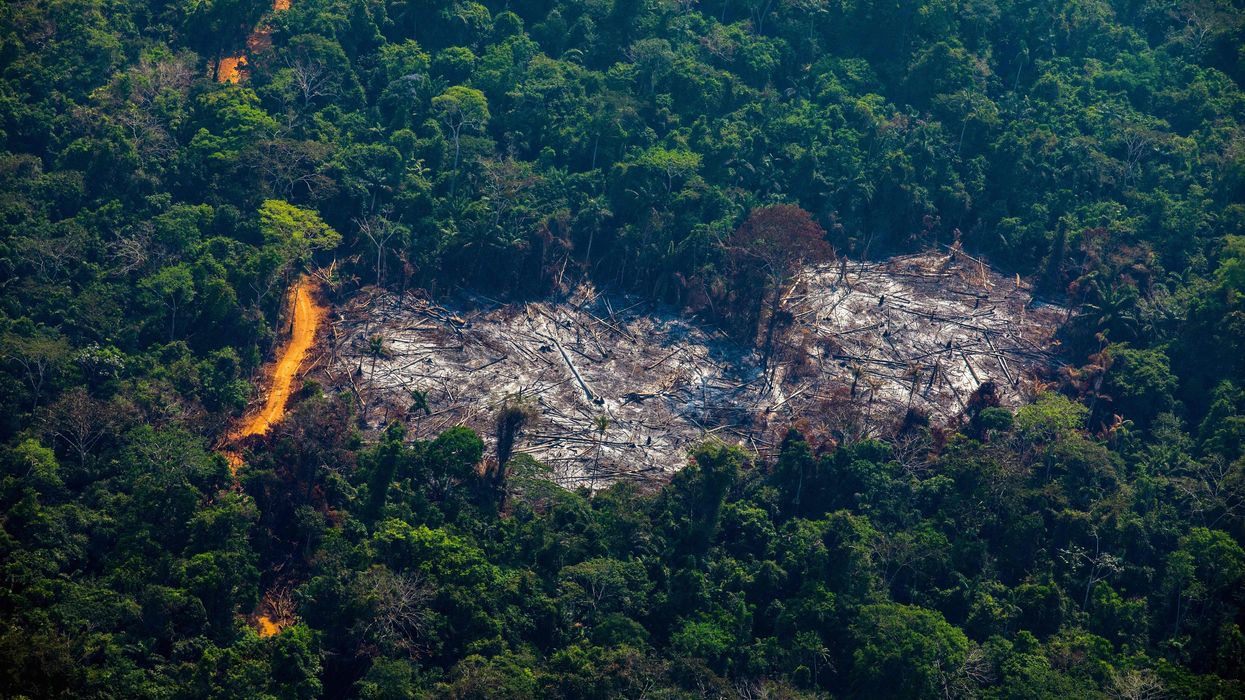 With Lula in power "there is hope now, but our paper shows it is not enough to resolve deforestation," said one co-author. "There is much more work to be done."
Peer-reviewed research out Friday shows that human activity has degraded much more of the Amazon rainforest than previously believed, with over a third of the remaining forest area afflicted and at risk of being irreversibly damaged.
Deforestation in the Amazon has been well-documented, but the new paper published in Science focuses on anthropogenic disturbances that harm what is left of the biodiverse ecosystem and threaten its future.
According to the international team of 35 scientists who conducted the study, the four most consequential sources of disruption are "edge effects" (forest changes caused by nearby deforestation and the ensuing habitat fragmentation); "selective logging"; and forest fires and extreme droughts intensified by the fossil fuel-driven climate crisis.
Based on their analysis of existing data on the extent of edge effects, timber extraction, and fires from 2001 to 2018, researchers found that 5.5% of Amazonian forests are degraded. When data on extreme droughts was considered, their estimate of the total degraded area grew to 38%.
The Guardian, which had early access to the full paper, summarized the scholars' findings as follows on Thursday: "Fires, land conversion, logging, and water shortages have weakened the resilience of up to 2.5 million square kilometers of the forest, an area 10 times the size of the U.K. This area is now drier, more flammable, and more vulnerable than before, prompting the authors to warn of 'megafires' in the future."
A substantial chunk of the world's largest tropical rainforest—nicknamed the "lungs of the Earth" due to its unparalleled capacity to provide oxygen and absorb planet-heating pollution—is "less able to regulate the climate, generate rainfall, store carbon, provide a habitat to other species, offer a livelihood to local people, and sustain itself as a viable ecosystem," The Guardian noted.
Degradation, defined as human-induced changes in forest conditions, has led to carbon emissions equivalent to or greater than those from deforestation, the authors note. As an accompanying statement explains: "Degradation is different from deforestation, where the forest is removed altogether and a new land use, such as agriculture, is established in its place. Although highly degraded forests can lose almost all of the trees, the land use itself does not change."
Co-author Jos Barlow, a professor of conservation science at Lancaster Univerity, said that the cumulative impact of the key degradation factors examined "can be as important as deforestation for carbon emissions and biodiversity loss."
In addition, the paper makes clear that Amazon forest degradation is associated with significant socioeconomic harms that require further investigation.
"Degradation benefits the few, but places important burdens on many," said co-author Rachel Carmenta from the University of East Anglia. "Few people profit from the degradation processes, yet many lose out across all dimensions of human well-being— including health, nutrition, and the place attachments held for the forest landscapes where they live."
"Many of these burdens are hidden at present," Carmenta added. "Recognizing them will help enable better governance with social justice at the center."
"Preventing the advance of deforestation remains vital, and could also allow more attention to be directed to other drivers of forest degradation."
Looking ahead to 2050, the paper projects that the four main drivers of Amazon forest degradation "will remain a major threat and source of carbon fluxes to the atmosphere" regardless of whether deforestation is halted.
"Even in an optimistic scenario, when there is no more deforestation, the effects of climate change will see degradation of the forest continue, leading to further carbon emissions," said lead author David Lapola, a researcher at the Centre for Meteorological and Climatic Research Applied to Agriculture at the University of Campinas. However, "preventing the advance of deforestation remains vital, and could also allow more attention to be directed to other drivers of forest degradation."
Luiz Inácio Lula da Silva, the recently inaugurated leftist president of Brazil—home to roughly 60% of the Amazon—has vowed to make "this devastation" of the forest "a thing of the past."
"There's no climate security for the world without a protected Amazon," Lula said during a mid-November speech at the United Nations COP27 summit—the first he made on the international stage after defeating Brazil's far-right ex-president, Jair Bolsonaro.
The Amazon passed a key tipping point at the tail end of Bolsonaro's four-year reign, during which ecological destruction accelerated as logging, mining, and agribusiness companies routinely violated the rights of Indigenous forest dwellers.
Last week, Lula accused Bolsonaro of committing genocide against the Yanomami people, who are enduring a deadly rise in hunger and disease due to a surge in illegal gold mining.
Lula, who drastically reduced deforestation and curbed inequality when he governed Brazil earlier this century, recently launched the first anti-deforestation raids of his new administration.
"There is hope now, but our paper shows it is not enough to resolve deforestation," Barlow told The Guardian. "There is much more work to be done."
As the new paper notes: "Whereas some disturbances such as edge effects can be tackled by curbing deforestation, others, like constraining the increase in extreme droughts, require additional measures, including global efforts to reduce greenhouse gas emissions. Curbing degradation will also require engaging with the diverse set of actors that promote it, operationalizing effective monitoring of different disturbances, and refining policy frameworks."
The authors propose creating high-tech systems to monitor forest degradation and implementing policies to prevent illegal logging and better manage the use of fire.
"Public and private actions and policies to curb deforestation will not necessarily address degradation as well," said Lapola. "It is necessary to invest in innovative strategies."
News
SUPPORT OUR WORK.
We are independent, non-profit, advertising-free and 100%
reader supported.