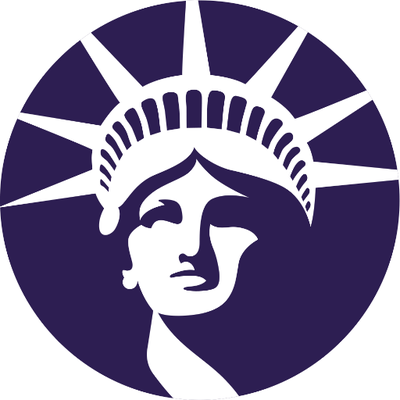 NARAL Pro-Choice America and NARAL Pro-Choice Massachusetts on Supreme Court Decision to Strike Down Buffer Zones in McCullen v. Coakley
Today, the Supreme Court struck down the Massachusetts law securing providers and patients with a 35-foot buffer zone around reproductive-health clinics in a unanimous opinion.
Said NARAL Pro-Choice America President, Ilyse Hogue:
WASHINGTON
Today, the Supreme Court struck down the Massachusetts law securing providers and patients with a 35-foot buffer zone around reproductive-health clinics in a unanimous opinion.
Said NARAL Pro-Choice America President, Ilyse Hogue:
"We're deeply disappointed in the decision of the Supreme Court today to overturn Massachusetts' buffer zone law. The law was supported by public safety officials whose goal is to protect women, doctors, and clinic workers from the relentless harassment and intimidation that they face daily. This movement has a long history of violence and has committed eight murders and 17 attempted murders since 1991. While the Supreme Court today acknowledged that these laws play an important role in protecting women and doctors, today the Justices made it more difficult for states to protect their citizens. Let's be clear: today's decision puts women and healthcare providers at greater risk. We will work to make sure that legislatures in states are focused on making clinics safe for women free of harassment, intimidation, and violent acts."
Said NARAL Pro-Choice Massachusetts Executive Director Megan Amundson:
"The buffer zone did exactly what it was intended to do: it prevented violence at clinics while allowing anti-choice protestors to express their views. Without it, the only tool we have left to combat clinic violence is to prosecute people after they have already committed violent acts. We know that prosecuting zealots does not deter them. But violence at clinics does deter women from accessing essential medical care. This decision turns back the clock to the days when women were too intimidated by protestors to seek medical care. Women's health will suffer because of it. Every person in our state, and across the nation, deserves the right to access health care services free from violence, harassment, and intimidation."
NARAL Pro-Choice America fights for reproductive freedom for every body. Each day, we organize and mobilize to protect that freedom by fighting for access to abortion care, birth control, aid parental leave, and protections from pregnancy discrimination.
(202) 973-3000
LATEST NEWS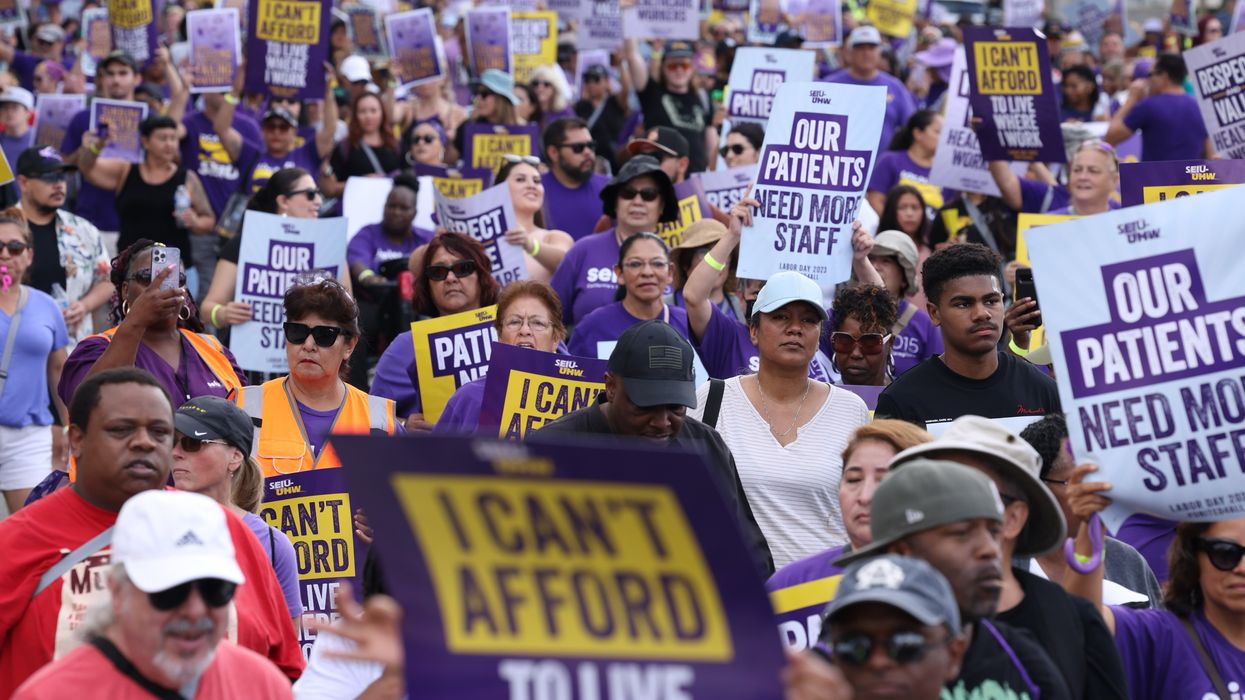 "We are prepared to do whatever it takes, even get arrested in an act of civil disobedience, to stand up for our patients," said one Kaiser Permanente worker.
Dozens of healthcare workers were arrested in Los Angeles on Monday after sitting in the street outside of a Kaiser Permanente facility to demand that providers address dangerously low staffing levels at hospitals in California and across the country.
The civil disobedience came as the workers prepared for what could be the largest healthcare strike in U.S. history. Late last month, 85,000 Kaiser Permanente employees represented by the Coalition of Kaiser Permanente Unions began voting on whether to authorize a strike over the nonprofit hospital system's alleged unfair labor practices during ongoing contract negotiations.
The current contract expires on September 30.

"We are burnt out, stretched thin, and fed up after years of the pandemic and chronic short staffing," Datosha Williams, a service representative at Kaiser Permanente South Bay, said Monday. "Healthcare providers are failing workers and patients, and we are at crisis levels in our hospitals and medical centers."
"Our employers take in billions of dollars in profits, yet they refuse to safely staff their facilities or pay many of their workers a living wage," Williams added. "We are prepared to do whatever it takes, even get arrested in an act of civil disobedience, to stand up for our patients."
Kaiser Permanente reported nearly $3.3 billion in net income during the first half of 2023. In 2021, Kaiser CEO Greg Adams brought in more than $16 million in total compensation.
According to the Coalition of Kaiser Permanente Unions, the hospital system "has investments of $113 billion in the U.S. and abroad, including in fossil fuels, casinos, for-profit prisons, alcohol companies, military weapons, and more."
Healthcare workers, meanwhile, say they're being overworked and underpaid, and many are struggling to make ends meet amid high costs of living.
"We have healthcare employees leaving left and right, and we have corporate greed that is trying to pretend that this staffing shortage is not real," Jessica Cruz, a nurse at Kaiser Permanente Los Angeles Medical Center, toldLAist.
"We are risking arrest, and the reason why we're doing it is that we need everyone to know that this crisis is real," said Cruz, who was among the 25 workers arrested during the Labor Day protest.
A recent survey of tens of thousands of healthcare workers across California found that 83% reported understaffing in their departments, and 65% said they have witnessed or heard of care being delayed or denied due to staff shortages.
Additionally, more than 40% of the workers surveyed said they feel pressured to neglect safety protocols and skip breaks or meals due to short staffing.
"It's heartbreaking to see our patients suffer from long wait times for the care they need, all because Kaiser won't put patient and worker safety first," Paula Coleman, a clinical laboratory assistant at Kaiser Permanente in Englewood, Colorado, said in a statement late last month. "We will have no choice but to vote to strike if Kaiser won't bargain in good faith and let us give patients the quality care they deserve."
A local NBC affiliate reported Monday that 99% of Colorado Kaiser employees represented by SEIU Local 105 have voted to authorize a strike.

News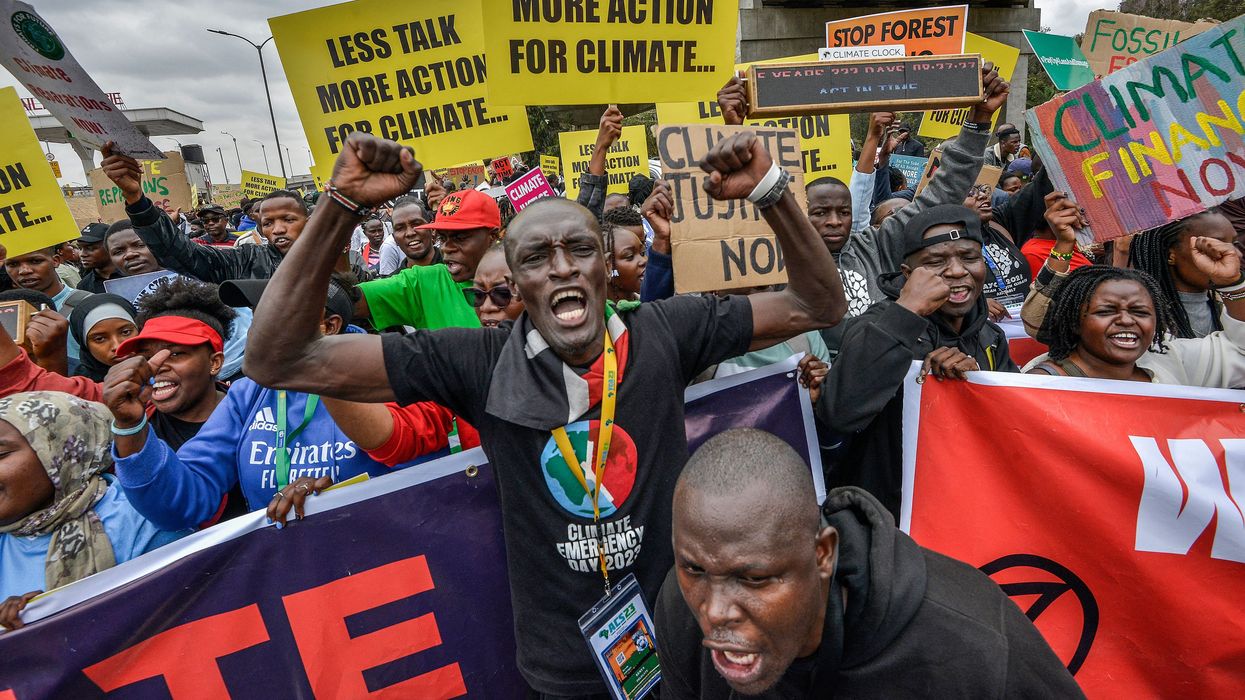 "We have an abundance of clean, renewable energy," said one African activist. "But to unlock it, Africa needs funding from countries that have got rich off our suffering."
As the first-ever Africa Climate Summit kicked off in Nairobi, Kenya on Monday, an analysis by the humanitarian group Oxfam found that rich nations have delivered just a small fraction of the aid that East African nations say they need each year to meet their climate goals.
Unlike rich countries that account for a disproportionate share of planet-warming greenhouse gas pollution, East Africa has contributed "almost nothing" to global carbon emissions that are driving record-shattering heat worldwide, Oxfam's new report notes. In 2021, according to one recent estimate, the average North American emitted 11 times more carbon dioxide than the average African.
The World Meteorological Organization pointed out Monday that Africa is responsible for less than 10% of global carbon emissions.

Yet "East Africa is one of the world's worst-hit regions by climate change and is now experiencing its worst climate-induced extreme weather, fueling an alarming hunger crisis," Oxfam's report states. "Over 31.5 million people are currently facing acute hunger across Ethiopia, Kenya, Somalia, and South Sudan."
Those countries, which suffer billions of dollars worth of climate-related damage each year, have said they will need at least $53.3 billion annually to meet critical targets under the Paris Climate Agreement. According to Oxfam, wealthy countries provided just $2.4 billion in aid to East African nations in 2021.
More broadly, Oxfam noted, high-income countries pledged that they would provide $100 billion a year by 2020 to help lower-income countries fight climate chaos.
"Oxfam estimates that in 2020 the real value of financial support specifically aimed at climate action was only around $21 billion to $24.5 billion—much less than officially reported figures suggest," the group's report states.
Fati N'Zi-Hassane, Oxfam's Africa director, said Monday that "even by their own generous accounts, polluting nations have delivered only pittance to help East Africa scale up their mitigation and adaptation efforts."
"Nearly half the funds (45%) they did give were loans, plunging the region further into more debt," N'Zi-Hassane added.
Climate finance is expected to be a major topic of discussion at the Nairobi summit, which comes after months of scorching heat on the continent.
"Africa is seen as a sunny and hot continent," Amadou Thierno Gaye, a research scientist and professor at Cheikh Anta Diop University in Dakar, toldBloomberg in July. "People think we are used to heat, but we are having high temperatures for a longer duration. Nobody is used to this."
The Associated Pressreported Monday that "there is some frustration on the continent about being asked to develop in cleaner ways than the world's richest countries—which have long produced most of the emissions that endanger climate—and to do it while much of the support that has been pledged hasn't appeared."
Mohamed Adow of Power Shift Africa told AP that "we have an abundance of clean, renewable energy and it's vital that we use this to power our future prosperity. But to unlock it, Africa needs funding from countries that have got rich off our suffering."
In addition to calling on rich nations to contribute the aid they've promised to support Africa's renewable energy transition, African civil society groups are urging their leaders to reject fossil fuel expansion, specifically warning against the completion of TotalEnergies' East African Crude Oil Pipeline (EACOP).
A recent Human Rights Watch report warned that more than 100,000 people in Uganda and Tanzania are set to "permanently lose land to make way for the pipeline and Tilenga oilfield development." One analysis indicates the pipeline could result in 379 million tonnes of planet-warming emissions over its lifespan—more than 25 times the combined annual emissions of Uganda and Tanzania.
Zaki Mamdoo, coordinator of the Stop EACOP Coalition, said Monday that "the African Climate Summit could provide the platform needed for the continent to dramatically shift its trajectory and future—from one that is set to bear the brunt of climate collapse, to one of energy security and prosperity driven by decentralized and people-centered renewables."
"For this to happen," said Mamdoo, "African leaders will need to rise to the occasion and make firm commitments to significantly upscale renewable energy developments while resisting and withdrawing any and all support for exploitative and destructive projects like the East African Crude Oil Pipeline."

News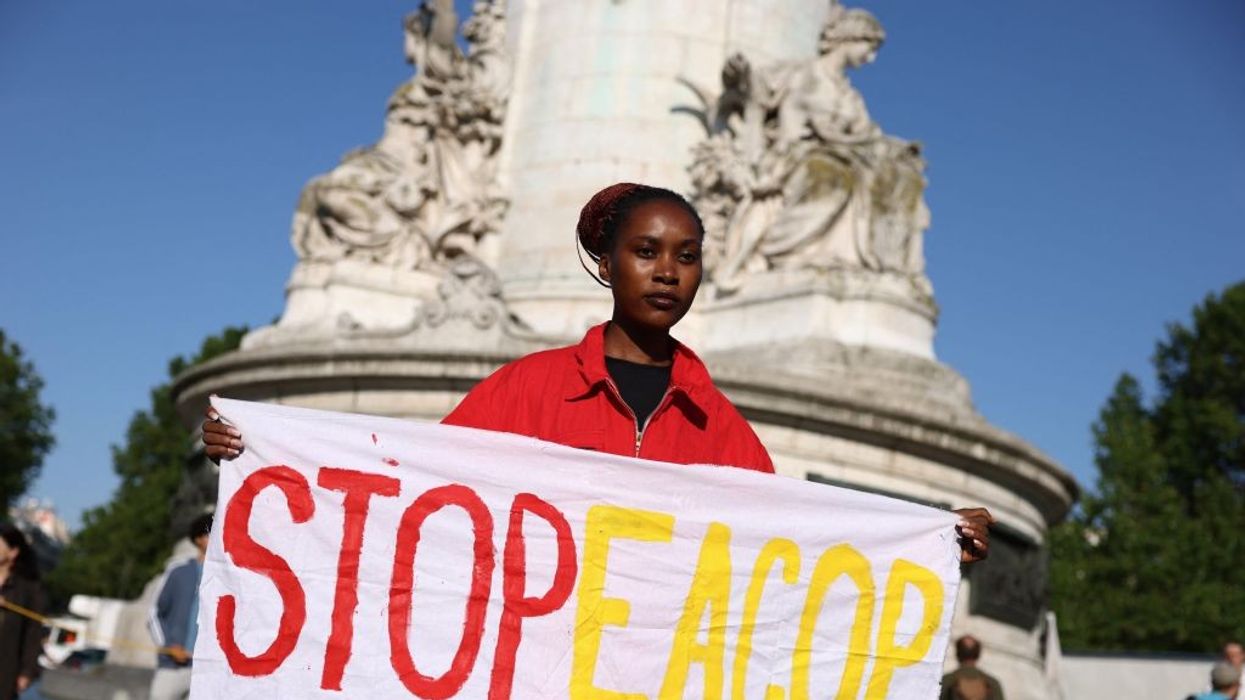 ActionAid found that since the Paris agreement, banks have funded the largest Big Ag companies doing business in the Global South to the tune of $370 billion and the fossil fuel sector to the tune of $3.2 trillion.

Since the international community promised to limit global heating to 1.5°C above preindustrial levels, the world's major banks have funneled 20 times more money to climate-polluting industries in the Global South than Global North governments have given those same countries to address the climate emergency.
That's just one of the findings of How the Finance Flows: The Banks Fueling the Climate Crisis, an ActionAid report released Monday.
"This report names the biggest offenders in the banking world and calls on them to see that they are destroying the planet, while harming the present and future for their children," Ugandan climate activist Vanessa Nakate wrote in the foreword. "It's time to hold financial institutions to account, and demand that they end their funding of destructive activity."
The report focuses on the financing of two major climate-heating industries in the 134 nations of the Global South: fossil fuels and industrial agriculture.

"People generally know that fossil fuels are the number one cause of greenhouse gas emissions. But what is less understood is that industrial agriculture is actually the second biggest cause of climate emissions," Teresa Anderson, the global lead on climate justice at ActionAid International, said during a press briefing ahead of the report's release.
This is because of the sector's link to deforestation, as well as the emissions required to produce industrial fertilizers, she added.
In total, since the 2015 Paris agreement, banks have funded the largest Big Ag companies doing business in the Global South to the tune of $370 billion and the oil, gas, and coal sectors to the tune of $3.2 trillion.
"Global banks often make public declarations that they are addressing climate change, but the scale of their continued support of fossil fuels and industrial agriculture is simply staggering."
The top three banks that invested the most in these sectors were the Industrial and Commercial Bank of China at $154.3 billion, China CITIC Bank at $134.7 billion, and the Bank of China at $125.9 billion. Citigroup came in fourth at $104.5 billion, followed by HSBC at $80.8 billion.
While China features prominently in the report as the world's largest economy, Anderson noted that much of what it produces ends up purchased by consumers in the Global North.
The top three banks in the Americas funding big agriculture and fossil fuels were Citigroup, JPMorgan Chase, and Bank of America. While Citigroup was the leading regional funder of fossil fuels, JP Morgan Chase gave the most to industrial agriculture.
In Europe, the top funders after HSBC were BNP Paribas, Société Générale, and Barclays, while Mitsubishi UFJ Financial rounded out the top Asian funders.
Where is all that money going? When it comes to agriculture, the leading recipient was Bayer, which bought out Monsanto in 2018. Banks have given it $20.6 billion to do business in the Global South since 2016.
Much of the fossil fuel money went to China's State Power Investment Corporation and other Chinese companies; commodities trader Trafigura; and the usual fossil fuel suspects like ExxonMobil, BP, Shell, Saudi Aramco, and Petrobras.
"This is absurd," Anderson said of the findings. "Global banks often make public declarations that they are addressing climate change, but the scale of their continued support of fossil fuels and industrial agriculture is simply staggering."
ActionAid called the report the "flagship" document of its Fund Our Future campaign to redirect global money from climate crisis causes to climate solutions. The report calls on banks to make good on their climate promises and stop funding fossil fuels and deforestation, as well as to put additional safeguards in place to protect the rights of local communities, raise the ambition of their goals to reach "real zero" emissions, and improve transparency and other measures to make sure the projects they fund are behaving ethically.
"This can be stopped," Farah Kabir, the country director of ActionAid Bangladesh, said during the press briefing. "The banks cannot continue to fund fossil fuel industries and industrial agriculture."
In addition, the report offers recommendations to Global North governments to ensure a just transition to a sustainable future for everyone. These included setting stricter regulations for the banking, fossil fuel, and agricultural industries as well as ending public subsidies for these sectors and channeling the money to positive solutions like renewable energy and agroecology.
However, the form that funds take when sent to the Global South makes a big difference, said ActionAid USA executive director Niranjali Amerasinghe. Instead of coming in the form of private loans, it needs to be in the form of public money.
"Providing more loans to countries that are already in significant debt distress is not going to support their transition to a climate-compatible future," she said.
One reason that loans are counterproductive is that nations that accept them are forced to provide a return on investment, and currently the main industries that offer this are in fact fossil fuels and industrial agriculture.
In addition to public funds, debt forgiveness or restructuring and new taxes could also help these countries with their green transition. If companies like Exxon or Bayer doing business in the Global South "were taxed in an equitable way, that would allow those governments to raise public revenue that can then be used to support climate action," Amerasinghe said.
In particular, the report emphasizes agroecology as a climate solution that should be funded in Global South countries.
"Climate change is real in Zambia."
Mary Sakala, a frontline smallholder farmer from Zambia, spoke at the press briefing about how the climate crisis and current agricultural policy put a strain on her community.
"Climate change is real in Zambia," she said, adding that it had brought flooding, droughts, pests, and diseases that meant that "families currently, as I'm speaking right now, sleep on an empty stomach."
Sakala saw hope in agroecology, which would help with food security and resilience, and make farmers less dependent on the government and large companies.
"We need policies to allow [us] to conserve our environment in a cultural way, to help us eat our food," Sakala said. "We want… every seed to be utilized and saved and shared in solidarity."
And she said that the companies and governments of the Global North have a duty to help them get there.
"Those people who are continuing to pollute and let the climate change increase, those people need to pay us, because we are suffering from the things that others are doing," she said.
News
Independent, nonprofit journalism needs your help.
Please Pitch In
Today!