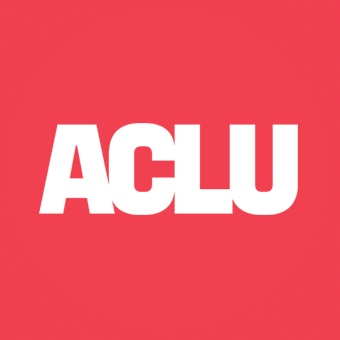 DC Appeals Court Rejects CIA's Secrecy Claims in ACLU's Targeted Killing FOIA Lawsuit
Court Rules that CIA Cannot Deny "Interest" in Drone Program
WASHINGTON
A federal appeals court ruled today that the Central Intelligence Agency cannot deny its "intelligence interest" in the targeted killing program and refuse to respond to Freedom of Information Act requests about the program while officials continue to make public statements about it.
"This is an important victory. It requires the government to retire the absurd claim that the CIA's interest in the targeted killing program is a secret, and it will make it more difficult for the government to deflect questions about the program's scope and legal basis," said ACLU Deputy Legal Director Jameel Jaffer, who argued the case before a three-judge panel of the D.C. Circuit Appeals Court in September. "It also means that the CIA will have to explain what records it is withholding, and on what grounds it is withholding them."
The ACLU's FOIA request, filed in January 2010, seeks to learn when, where, and against whom drone strikes can be authorized, and how and whether the U.S. ensures compliance with international law restricting extrajudicial killings. In September 2011, the district court granted the government's request to dismiss the case, accepting the CIA's argument that it could not release any documents because even acknowledging the existence of the program would harm national security. The ACLU filed its appeal brief in the case exactly one year ago, and today the appeals court reversed the lower court's ruling in a 3-0 vote.
"We hope that this ruling will encourage the Obama administration to fundamentally reconsider the secrecy surrounding the targeted killing program," Jaffer said. "The program has already been responsible for the deaths of more than 4,000 people in an unknown number of countries. The public surely has a right to know who the government is killing, and why, and in which countries, and on whose orders. The Obama administration, which has repeatedly acknowledged the importance of government transparency, should give the public the information it needs in order to fully evaluate the wisdom and lawfulness of the government's policies."
Today's ruling is at:
aclu.org/national-security/drone-foia-appeals-court-ruling
More information on the lawsuit is at:
aclu.org/national-security/predator-drone-foia
Information on the ACLU's other targeted killing cases is at:
aclu.org/national-security/targeted-killings
This press release is at:
aclu.org/national-security/dc-appeals-court-rejects-cias-secrecy-claims-aclus-targeted-killing-foia-lawsuit
The American Civil Liberties Union was founded in 1920 and is our nation's guardian of liberty. The ACLU works in the courts, legislatures and communities to defend and preserve the individual rights and liberties guaranteed to all people in this country by the Constitution and laws of the United States.
(212) 549-2666
LATEST NEWS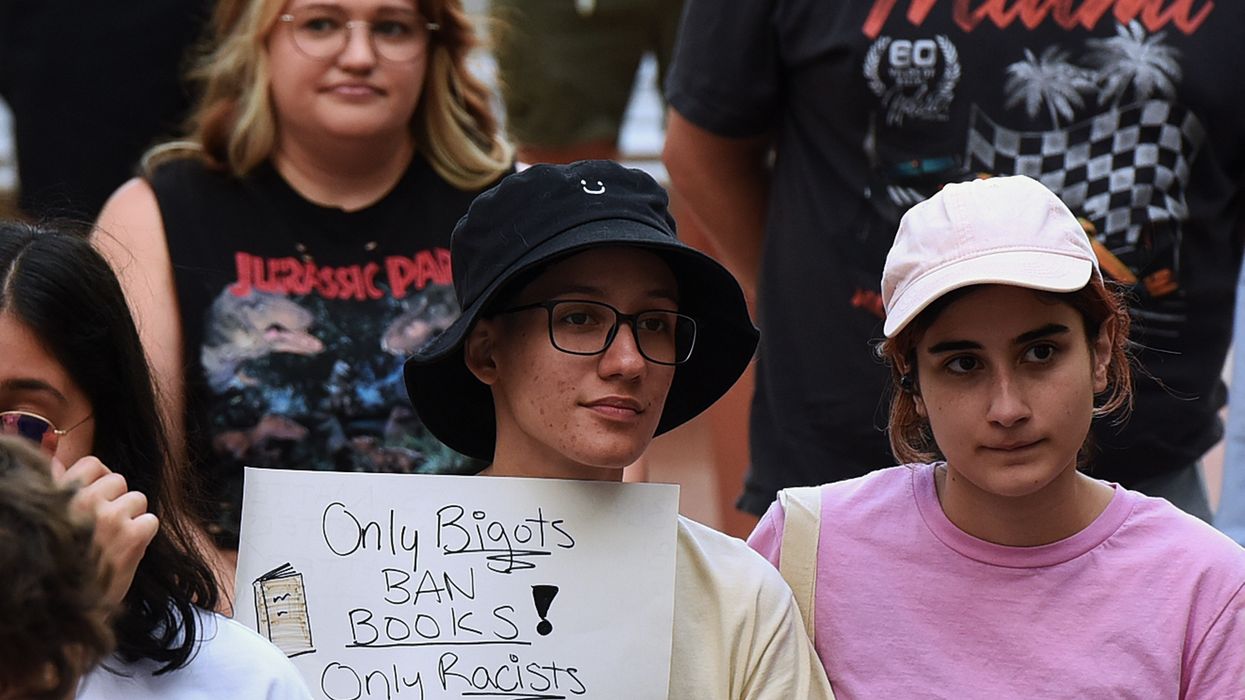 "This report sheds light on the perceptions of parents regarding public libraries and the current issues they face," said John Chrastka, EveryLibrary Institute executive director.
As the right-wing book-banning movement justifies its crusade against U.S. libraries and classrooms with claims of "parental rights," survey data released Wednesday shows that 74% of parents agree or somewhat agree that book bans for public libraries infringe on their right to make decisions for their children.
"This report sheds light on the perceptions of parents regarding public libraries and the current issues they face," said EveryLibrary Institute executive director John Chrastka, whose think tank and professional network partnered with the website Book Riot for a survey conducted this month, as the 2023-24 academic year got underway.
"Together with Book Riot, we are dedicated to empowering libraries to provide exceptional services that meet the unique needs of parents," Chrastka continued. "The results of this survey can be used to improve library services and address parents' concerns, ultimately leading to better experiences at the library for parents and their children."
"Our ultimate goal is to foster an open dialogue around these issues and to support libraries and their users in navigating this challenging landscape."
EveryLibrary Institute and Book Riot aimed to "gather insights from parents and guardians about their opinions on book bans; their trust in libraries and their understanding of librarians' book selection process; and their opinions on sensitive subjects in children's books, such as sex, LGBTQ+ characters and themes, race, and social justice issues."
The organizations found that 92% of respondents feel their children are safe at the library, 67% believe that "banning books is a waste of time," and 58% think librarians should be primarily responsible for what is available at a public library—even though 53% do not know how librarians decide what works should be in a collection.
Additionally, 87% of respondents agree or somewhat agree that "characters in books should be diverse and reflect multiple communities," 82% support teens having access to content on "controversial subjects and themes," 67% believe libraries should carry children's books that discuss topics such as racism and sex, and nearly 61% think collections should include kids' titles with LGBTQ+ characters and stories.
Respondents also want a role in decision-making: 95% believe parents should be involved in helping their children decide what to read; 90% agree or somewhat agree that they should make decisions about what their child reads; and 53% think parent groups should be involved in collection development choices.
Two-thirds of respondents said "no" when asked if their child has ever been uncomfortable with a book they checked out, and about the same share said "no" when asked if a book their child checked out made them, the parent, uncomfortable.
"By gathering insights from parents, we hope to generate a body of informative and thought-provoking material that sheds light on the complex issues surrounding book bans and censorship," said Book Riot's Kelly Jensen. "Our ultimate goal is to foster an open dialogue around these issues and to support libraries and their users in navigating this challenging landscape."

The findings follow a pair of reports from last week that highlighted right-wing efforts to ban books in libraries and schools.
As of August 31, the American Library Association's Office for Intellectual Freedom documented 695 attempts this year to remove a total of 1,915 titles from public and school libraries—an increase from last year, which broke the overall record for book challenges since data collecting began over two decades ago.
During the 2022-23 academic year, PEN America recorded a 33% increase in book bans at K-12 public schools from 2021-22. The group tracked 3,362 instances, which cut off student access to 1,557 unique titles. Over 40% of bans occurred in Florida, where public education is under attack from Republican Gov. Ron DeSantis, a 2024 presidential candidate.
"Those who are bent on the suppression of stories and ideas are turning our schools into battlegrounds, compounding post-pandemic learning loss, driving teachers out of the classroom, and denying the joy of reading to our kids," said PEN America CEO Suzanne Nossel. "By depriving a rising generation of the freedom to read, these bans are eating away at the foundations of our democracy."
News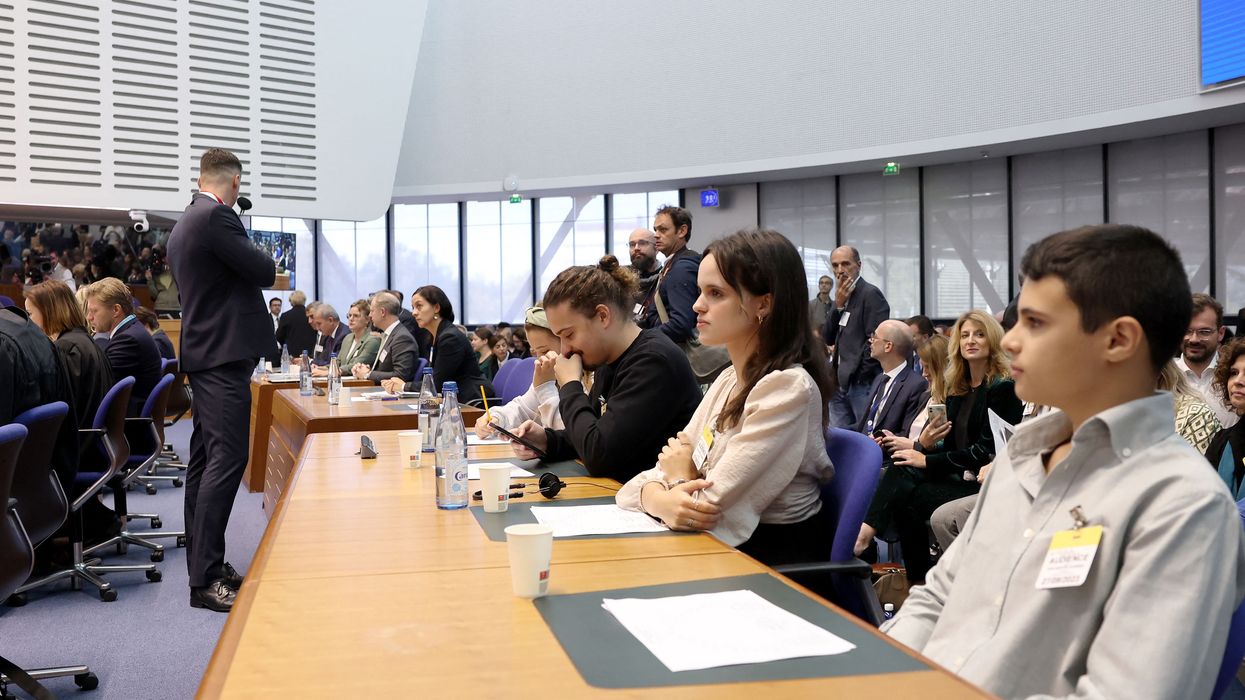 Six Portuguese young people are suing the governments of 33 countries, arguing their human rights have been violated by a widespread failure to mitigate the climate crisis.
Lawyers for six Portuguese children and young adults on Wednesday expressed hope that their unprecedented climate case, brought to the European Court of Human Rights three years after it was first filed, will ultimately be a "game-changer" that forces governments in Europe and across the globe to take decisive action to address the climate emergency.

Ranging in age from 11 to 24, the six plaintiffs sat on Wednesday before nearly two dozen human rights judges and attorneys representing nearly three dozen nations, determined to prove to the court that countries across Europe have violated their fundamental rights by allowing greenhouse gas emissions to continue heating the planet despite warnings from energy experts and scientists.
In Duarte Agostinho v. Portugal and 32 Others, the plaintiffs are seeking not financial relief but a ruling from the court that would compel the governments of the 27 E.U. member-nations as well as Russia, the United Kingdom, Switzerland, Norway, and Turkey to speed up their efforts to keep planetary heating below 1.5°C above preindustrial levels.

Because the human rights court's rulings are legally binding for E.U. members, a decision in favor of the young plaintiffs "would act like a binding treaty imposed by the court on the respondents, requiring them to rapidly accelerate their climate mitigation efforts," Gerry Liston of the U.K.-based Global Legal Action Network (GLAN), told the Associated Press.

"In legal terms, it would be a game-changer," Liston told the outlet.

Four of the plaintiffs live in central Portugal, where wildfires killed at least 66 people in 2017. The country faced more blazes this summer—the hottest on record—as well as a record-breaking heatwave which saw the temperature in the central region of the country rise to 46.4°C (115.5°F), which at least one plaintiff said had interfered with schoolwork, and which climate scientists said would not have happened without planetary heating and fossil fuel extraction.

"Without urgent action to cut emissions, [the place] where I live will soon become an unbearable furnace," 20-year-old Martim Agostinho, one of the plaintiffs, said in a statement.

Lawyers for the defendants claimed the group should have litigated the case in the domestic court system, with Belgian legal expert Isabelle Niedlispacher arguing before the court that the plaintiffs did not make an attempt "to invoke, let alone exhaust domestic remedies."

But GLAN, which says it "pursues innovative legal actions across borders," dismissed the claims, noting that the fossil-fueled climate emergency and the extreme weather it's causing have no respect for countries' boundaries and are placing the entire planet at risk.

"It cannot be within a state's discretion whether or not to act to prevent catastrophic climate destruction," said Alison MacDonald, another attorney representing the young people.

Sébastien Duyck, a senior attorney at the Center for International Environmental Law, called the case "truly historic" because the governments of dozens of countries have been compelled to respond.
"These governments are forced to lay out a legal defense justifying the gap between their climate policies and what science says is needed to avoid climate breakdown," said Duyck. "In the broader context of global litigation, this case wields remarkable influence, given that the European Court of Human Rights holds a prominent role in setting legal precedents within Europe and beyond."
The case was brought to the court a month after a state judge in Montana sided with 16 young residents who argued that the state had violated their rights by promoting fossil fuel extraction. The United Nations Environment Program released a report in July showing that climate litigation has emerged as an important driver of far-reaching, concrete action by governments to reduce emissions.
Gearoid O'Cuinn, another lawyer for GLAN, said defendants resorted to "climate denialism" when they argued, as Greece did, that the "effects of climate change, as recorded so far, do not seem to directly affect human life or human health."

Greece has faced both deadly wildfires and flooding in recent weeks.

"European governments' climate policies are consistent with a catastrophic 3° of global heating this century," said Liston. "For the brave youth-applicants, that is a life sentence of heat extremes which are unimaginable even by today's rapidly deteriorating standards."
"The European Court of Human Rights was set up following the horrors of World War II to hold European governments to account for failing to protect human rights," Liston added. "Never has there been as urgent a need for the court to do so than in this case."
News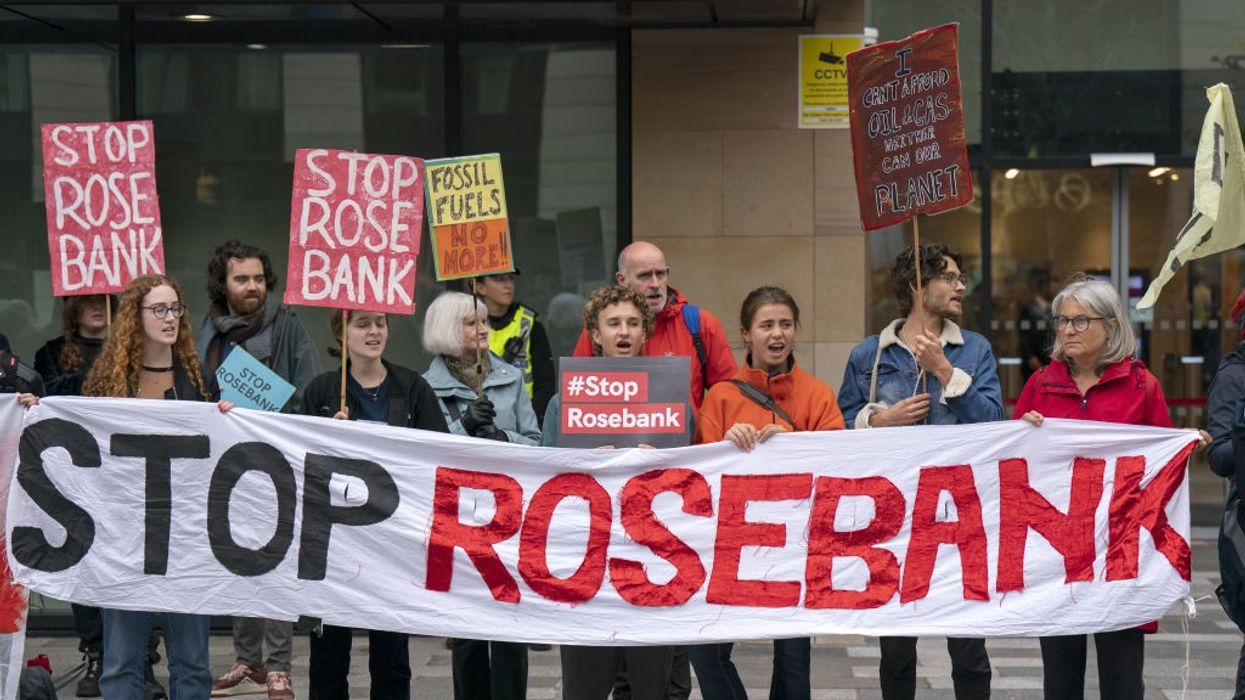 "The disgraceful decision to give Rosebank the green light shows the extent of the U.K. government's climate denial," one activist said.
Regulators in the United Kingdom on Wednesday greenlit the Rosebank oilfield in the North Sea, which campaigners warn contains enough oil and gas to match the yearly emissions of 28 low-income countries.
The U.K. government said it welcomed the approval, in a statement that comes one week after Prime Minister Rishi Sunak announced he was delaying some elements of the country's net-zero plan.
"By approving Rosebank, Rishi Sunak has confirmed he couldn't care less about climate change," climate lawyer and executive director of the advocacy group Uplift Tessa Khan said in a statement. "As we've heard repeatedly, our world can no longer sustain new oil and gas drilling. And when we're witnessing scorching temperatures, wildfires, devastating flooding, and heatwaves in our seas, it could not be clearer that this is a decision by the prime minister to add more fuel to the fire."
Rosebank, which is located off the northwest coast of the Shetland Islands, is the largest currently undeveloped oil field in the U.K., CNBCreported. Equinor, Norway's state-owned oil company, has an 80% share in the project, with British company Ithaca Energy holding the remaining 20%.
Equinor said it expected development to begin in 2026-2027 and for the field to produce more than 300 million barrels of oil overall, while Friends of the Earth Scotland said it contained 500 million barrels.
The approval comes despite the fact that the International Energy Agency concluded in 2021 that no new fossil fuel projects should be launched if world leaders wanted to limit global heating to 1.5°C. It also comes on the heels of a government report finding that a record number of people in England died of heat-related causes in 2022.
"This decision is nothing but carte blanche to fossil fuel companies to ruin the climate, punish bill payers, and siphon off obscene profits."
Green Member of Parliament Caroline Lucas called the approval "the greatest act of environmental vandalism in my lifetime" in a statement posted on X, formerly known as Twitter.
"This is morally obscene," she added in a second post. "It won't improve energy security or lower bills—but it will shatter our climate commitments and demolish global leadership. Govt is complicit in this climate crime—as is Labour unless they pledge to do all possible to revoke it."
Sunak, a conservative, promised to approve hundreds of oil and gas drilling licenses in the North Sea in July, arguing it was necessary for energy security. The opposition Labour Party says it will prioritize renewable energy if it takes power, but will respect any licenses or approvals already in place, according to Reuters.
"The disgraceful decision to give Rosebank the green light shows the extent of the U.K. government's climate denial," Friends of the Earth Scotland's oil and gas campaigner Freya Aitchison said in a statement. "Fossil fuels are driving both climate breakdown and the cost of living crisis yet the U.K. Government is slamming its foot down on the accelerator."
Aitchison also called on the Scottish government specifically to oppose the project.
"Delivering a fair and fast transition away from fossil fuels is one of the defining challenges of Humza Yousaf's term as First Minister," Aitchison said. "This must start with unequivocally condemning Rosebank and opposing the U.K. government's decision to go ahead with a project that deliberately prioritizes the interests of Equinor while bringing little or no benefit to Scottish people."
Campaigners also questioned who would benefit from the project. While the government argued that it would inject cash into the economy and create almost 1,600 jobs, activists pointed out that Equinor made £62 billion in pre-tax profits last year and would get more than £3.75 billion in tax breaks for its work on Rosebank, meaning the U.K. would ultimately lose £750 million in tax money from the field's development.
"The ugly truth is that Sunak is pandering to vested interests, demonstrating the stranglehold the fossil fuel lobby has on government decision-making. And it's bill payers and the climate that will suffer because of it," Greenpeace U.K. climate campaigner Philip Evans said in a statement. "Why else would he make such a reckless decision?
"This decision is nothing but carte blanche to fossil fuel companies to ruin the climate, punish bill payers, and siphon off obscene profits," Evans added.
Opponents of the project have promised to take legal action to stop it.
"There are strong grounds to believe that the way this government has come to this decision is unlawful," Khan said in a statement. "We shouldn't have to fight this government for cheap, clean energy, and a liveable climate, but we will."
News
Independent, nonprofit journalism needs your help.
Please Pitch In
Today!