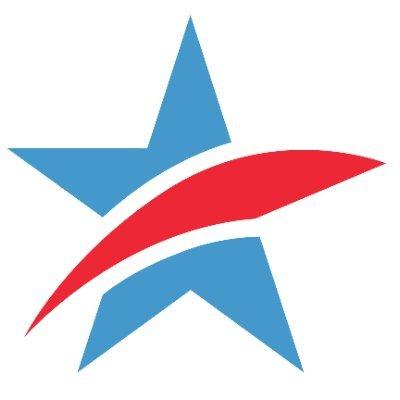 For Immediate Release
Contact:
Mary Boyle, (202) 736-5770
Watchdog Groups Criticize Philanthropy Award Given to Billionaire Charles G. Koch
Call the award contrary to the "history and spirit of philanthropic giving" in the U.S.
WASHINGTON
Two groups active in philanthropy and government accountability today criticized a trade organization for giving billionaire Charles G. Koch of Koch Industries an award for his charitable giving, noting that most of it is tainted because it supports Koch's political and business agenda.
Aaron Dorfman, executive director of the National Committee for Responsive Philanthropy (www.ncrp.org), and Bob Edgar, president and CEO of Common Cause (www.commoncause.org), said Koch was "an odd choice to become philanthropy's poster boy." Koch is being honored in Scottsdale, Ariz., this week by Philanthropy Roundtable, a national trade association for charitable giving organizations.
"It says a lot about the Philanthropy Roundtable that they chose Koch over the many other outstanding philanthropists in the country to receive this year's award," write Dorfman and Edgar, in an essay published by Huffington Post.
In their commentary, "Koch 'Philanthropy' Advances Koch Business, Political Agendas," Dorfman and Edgar note that "Charles Koch's philanthropy is mostly about influencing our political systems to promote and strengthen domestic policies that favor Koch Industries, while at the same time, hurting the rest of us."
Among the recipients of Koch's philanthropic giving are a network of think tanks, elected officials and "front groups" that promote deregulation and lobby against government oversight of industry on issues such as environmental protection, energy independence and health care, they wrote.
For example, Dorfman and Edgar note a Charles G. Koch Foundation grant to the Americans for Prosperity Foundation, founded by Koch's brother David and closely associated with the Tea Party political movement. They also cite multimillion-dollar giving to the Institute for Humane Studies, which Koch himself chairs, and to the Mercatus Center, which heavily influenced government deregulation efforts of the Bush Administration.
"Philanthropy, at its best, involves selfless giving by individuals and foundations to advance equity and democracy, and promote the common good," write Dorfman and Edgar. "Paying for policy reform that harms the public good and benefits one's own economic interests isn't consistent with the spirit and history of philanthropic giving in this nation."
Read "Koch 'Philanthropy' Advances Koch Business, Political Agendas."
Common Cause is a nonpartisan, grassroots organization dedicated to upholding the core values of American democracy. We work to create open, honest, and accountable government that serves the public interest; promote equal rights, opportunity, and representation for all; and empower all people to make their voices heard in the political process.
(202) 833-1200
LATEST NEWS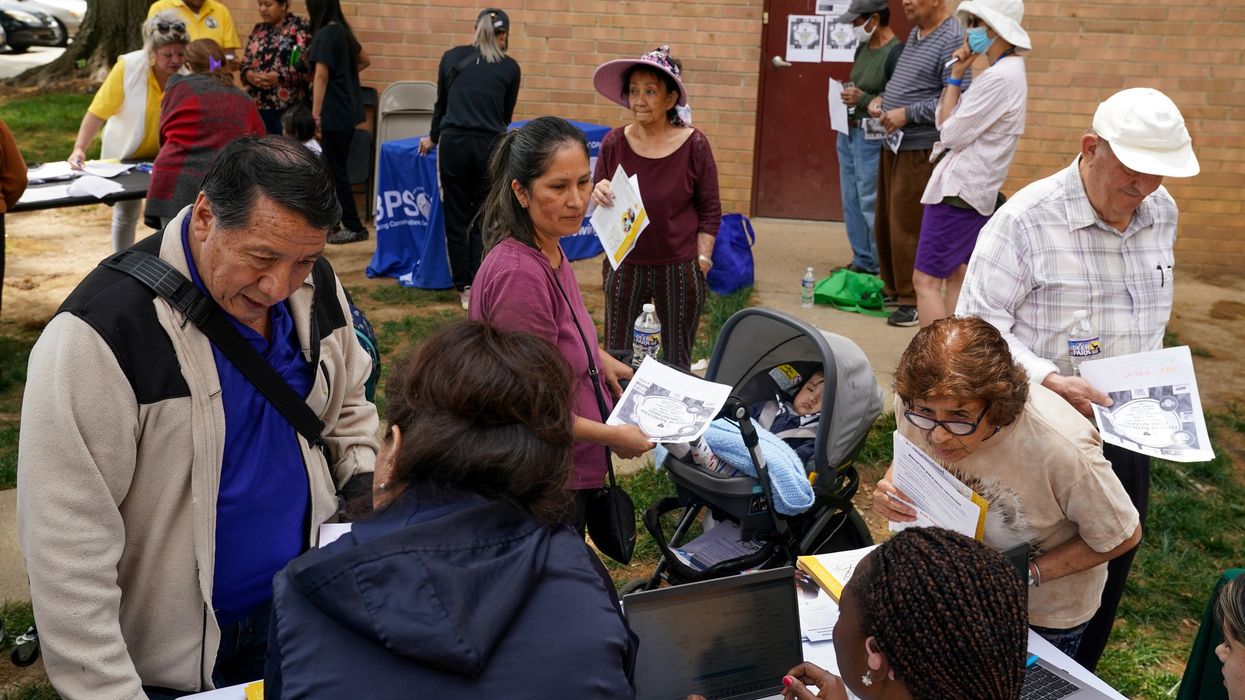 One activist warned that "this is going to become the healthcare legacy of the Biden presidency" if his administration doesn't act.
States across the U.S. have stripped nearly 6 million people of Medicaid coverage over just the past several months, creating what one healthcare activist and researcher described as "the largest concentration of health insurance loss in American history."
"This is happening in red states like Texas, Utah, or Idaho, where we expect this brutal Medicaid retrenchment," Beatrice Adler-Bolton, co-author of " Health Communism" and co-host of the popular "Death Panel" podcast, said in a statement on Friday.
"But there are huge amounts of procedural disenrollments happening in California. It's happening in Rhode Island and California and New Mexico," noted Adler-Bolton. "This is a year-long process, and it's just getting started. It's moving slowly, and it's more dangerous this way. This process is rolling, so the data is slow. We're not going to have a full picture of how to compare states against each other for months and months."
The latest data compiled by KFF—which includes publicly reported figures from 48 states and Washington, D.C.—shows that at least 5.7 million people have lost Medicaid coverage since April, when states began eligibility checks and disenrollments that were paused during the coronavirus pandemic.
A bipartisan deal reached by Congress and approved by President Joe Biden late last year lifted the pandemic-era continuous coverage requirements that prevented states from kicking people off Medicaid during the public health emergency. The policy led to record Medicaid enrollment, and its termination could cause upwards of 15 million people—including millions of children—to lose coverage under the program.
According to KFF, 73% of the people disenrolled from Medicaid so far have lost coverage for procedural reasons—such as a failure to return paperwork on time or jump through other, often confusing, bureaucratic hoops—not because they were deemed ineligible due to their income or other factors.
"High procedural disenrollment rates are concerning because many people who are disenrolled for these paperwork reasons may still be eligible for Medicaid coverage," KFF explained earlier this week. "Some states, such as Maine, have temporarily paused procedural terminations for some enrollees while the states address problems in the renewal process that lead to increased procedural disenrollments."
"Many of these individuals did not receive any notice of denial, leaving them unaware of their coverage termination."
Texas has removed more people from Medicaid than any other state, disenrolling around 617,000 in just a few months.

Late last month, the state's entire Democratic congressional delegation implored the Centers for Medicare and Medicaid Services (CMS) to intervene and ensure that Texas' Republican-dominated government complies with federal rules to "prevent the catastrophic loss of coverage."
The Democratic lawmakers, led by Reps. Lloyd Doggett and Greg Casar, cited a July whistleblower letter that issued dire warnings about Texas' Medicaid purge.
The whistleblowers, who identified themselves as employees of the Texas Health and Human Services Commission, wrote that roughly two weeks after the mass disenrollments began, "we started receiving numerous emails from agency leadership indicating that thousands of individuals had been erroneously denied coverage."
"As a result of the initial process we ran in April, we were informed that approximately 80,000 individuals lost coverage erroneously, including several thousand pregnant women who required critical services during their pregnancies or essential post-pregnancy care coverage," the whistleblowers wrote. "Additionally, we received subsequent emails from agency leadership indicating that several thousand elderly individuals were slated to lose medical coverage, which previously paid a portion of their Medicare Part B expenses."
"Many of these individuals did not receive any notice of denial," they added, "leaving them unaware of their coverage termination until their social benefits were reduced to cover the premium payments."
Shortly after the whistleblower allegations emerged, CMS sent letters to all 50 states noting that it had "learned of additional systems and operational issues affecting multiple states, which may be resulting in eligible individuals being improperly disenrolled."
One problem identified by CMS could be having a disproportionate impact on kids, the agency said in a statement.
"CMS believes that eligibility systems in a number of states are programmed incorrectly and are conducting automatic renewals at the family level and not the individual level, even though individuals in a family may have different eligibility requirements to qualify for Medicaid and [the Children's Health Insurance Program]," the agency said. "For example, children often have higher eligibility thresholds than their parents, making them more likely to be eligible for Medicaid or CHIP coverage even if their parents no longer qualify."
Speaking on the condition of anonymity, one Biden administration toldThe Washington Post that the number of children affected by the programming issue "is likely in the millions."
CMS has also warned that long call center times in at least 16 states could be causing people to give up on trying to renew their coverage.
While Republican-led such as Texas and Florida have moved aggressively to gut their Medicaid rolls, drawing outrage and lawsuits from residents, California, New York, and other blue states have also collectively removed hundreds of thousands of people from the program, often for procedural reasons—indicating a nationwide crisis.
Adler-Bolton warned Friday that "this is going to become the healthcare legacy of the Biden presidency" if his administration doesn't act quickly.
"When we look at [Affordable Care Act] enrollment expansion, 13 million people added in 2014. We're going to see a contraction of a similar amount—if not 10 million more—in the course of a calendar year," said Adler-Bolton. "CMS has the authority to halt procedural determinations today. We're only a few months into this and 74% are procedural determinations. CMS should be saying pause... It's their responsibility to do it."
News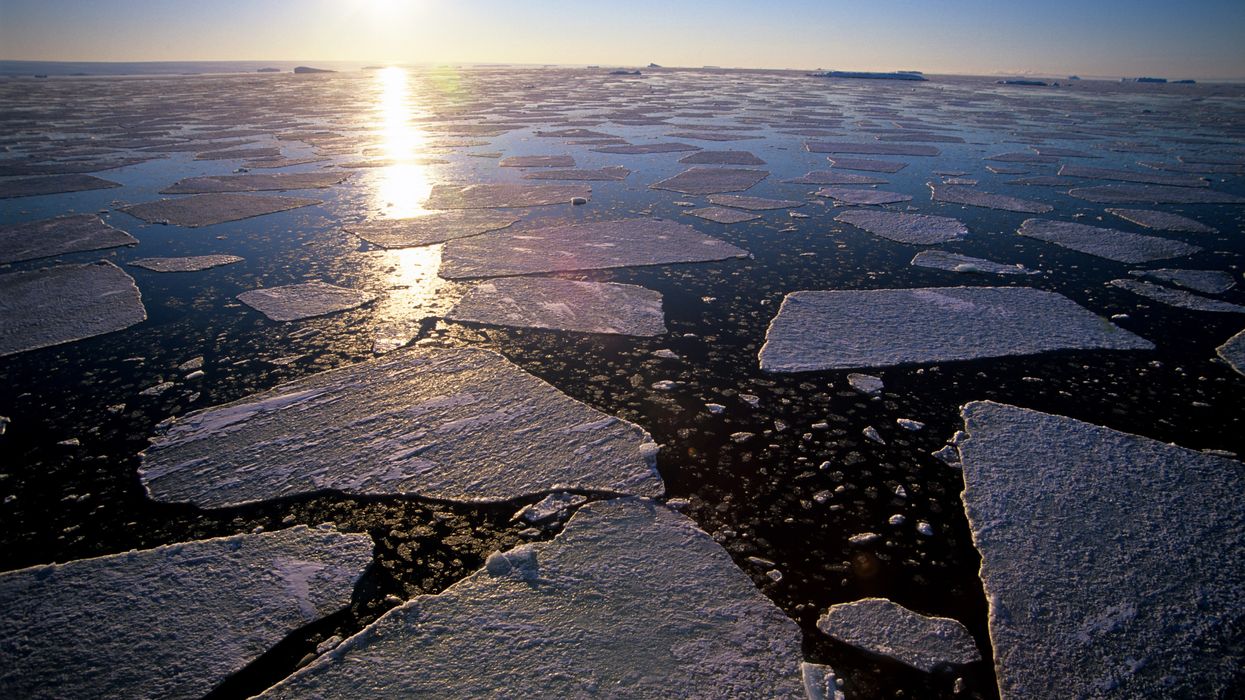 The new study's lead author said that "it is extremely concerning to see such significant warming in Antarctica, beyond natural variability."
Antarctica is warming at about double the rate of the rest of the planet and far more quickly than widely cited models projected, according to a study published Thursday in the journal Nature Climate Change that swiftly alarmed scientists around the world.
"This is absolutely devastating news," declared climate scientist and University College London professor emeritus Bill McGuire.
"First, one has to wonder if perhaps we have already passed the West Antarctic collapse tipping point," the expert added on social media. "Second, it begs the question, are other climate model projections underestimating the speed of climate breakdown?"
Polar amplification, a phenomenon that causes higher temperatures near the poles, is well established in the Arctic, with a study published last yearshowing that the northern region is warming nearly four times faster than the global average. However, it has been less clearly identified across Antarctica, where scientists must contend with limited available temperature records and natural climate variability.
Due to the lack of Antarctic weather stations covering more than the past six decades, the four researchers behind the new study—who come from various European institutions—analyzed 78 ice cores to determine temperature variability over 1,000 years across seven regions.
The team found "direct evidence of Antarctic polar amplification at regional and continental scales," which major climate models don't show. The study states that "failing to consider the feedback loops causing polar amplification could lead to an underestimation of the magnitude of anthropogenic warming and its consequences in Antarctica."
Lead author Mathieu Casado, of the Laboratoire des Science du Climat et de l'Environnement in France, toldThe Guardian that "it is extremely concerning to see such significant warming in Antarctica, beyond natural variability."
Kyle Clem, a scientist at Victoria University of Wellington in New Zealand who was not involved with the new research but has studied record high temperatures at one South Pole weather station, told the newspaper that "the implications of this study are of particular importance for considering future changes in Antarctic sea ice, terrestrial and marine ecosystems, and potentially even sea-level rise."
"As far as sea-level rise, ocean warming is already melting protective ice shelves in West Antarctica and causing the West Antarctic ice sheet to retreat," Clem said. He also highlighted the potential impact on coastal ice shelves that protect glaciers, explaining that "this has already been seen on the Antarctic peninsula in recent decades, and it could become a more widespread occurrence around Antarctica sooner than anticipated in a more strongly warming Antarctic climate."
The research from Casado's team was published the same day as a study about the West Antarctic ice sheet published in The Cryosphere.
"With more and more ice being lost in Antarctica over the last years, concerns have been raised whether a tipping point has already been crossed and an irreversible, long-term collapse of the West Antarctic ice sheet has already been initiated," noted lead author Ronja Reese of the Potsdam Institute for Climate Impact Research in Germany and England's Northumbria University.
"The results of our studies deliver two messages: First, while a number of glaciers in Antarctica are retreating at the moment, we find no indication of irreversible, self-reinforcing retreat yet, which is reassuring," Reese said. "However, our calculations also clearly indicate that an onset of an irreversible retreat of the ice sheet in West Antarctica is possible if the current state of the climate is sustained."
The new studies follow findings throughout this year that have elevated fears about the impact of human-caused global heating on Antarctica—from researchers revealing in February that Antarctic sea ice coverage hit its lowest January level ever recorded, to a May study that showed a 30% slowdown in vital deep water currents around the continent.
Research from last month warned it is "virtually certain that future Antarctic extreme events will be more pronounced than those observed to date" as humanity continues to burn fossil fuels, the key driver of the climate emergency. Another August study found that when Antarctic sea ice melted last year, it likely killed over 9,000 emperor penguin chicks.
Both Reese and Casado's studies also cap off a week of alarming global data about the climate emergency. International researchers confirmed that greenhouse gas concentrations, global sea level, and ocean heat content broke records last year. Scientists also announced that this summer of deadly heat is the hottest on record.
News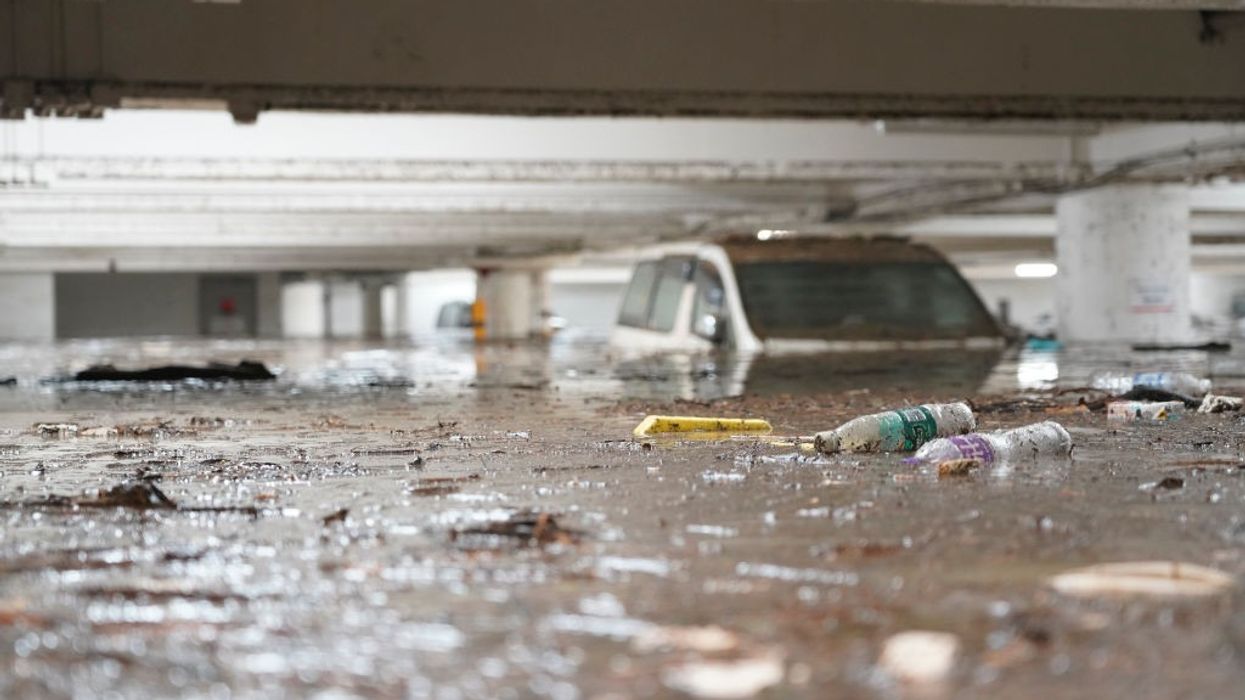 Between 11 pm Thursday and midnight Friday local time, the Hong Kong Observatory recorded more than 6.2 inches of rain, the most rain in an hour since 1884.
The heaviest rainfall in 140 years brought deadly flooding to Hong Kong Friday.
The deluge killed two, injured more than 140, flooded streets and tunnels, and shuttered schools and the stock market.
"I've never seen scenes like this before. Even during previous typhoons, it was never this severe," Connie Cheung, a 65-year-old assistant nurse, toldReuters. "It's quite terrifying."
Between 11 pm Thursday and midnight Friday local time, the Hong Kong Observatory recorded more than 6.2 inches of rain, according to CNN. That's the most rain in an hour since 1884, when record-keeping started. The deluge prompted the weather agency to announce a "black" rainstorm warning—the highest possible.
"Hong Kong is experiencing a once-in-a-century torrential rainstorm, and 'extreme conditions' have made the situation serious in many districts," chief executive John Lee wrote on Facebook during the storm.
The rain came from once-typhoon Haikui, which made landfall in Fujian, China, Tuesday, Reuters reported. While it has since weakened to a tropical depression, it continues to dump rain while moving slowly. The climate crisis, caused mostly by the burning of fossil fuels, is making tropical storms more extreme, as Al Jazeera noted. At the same time, a warmer atmosphere holds more moisture—at a rate of 7% per 1.8°F of warming. The Hong Kong deluge comes days after Greece experienced its wettest 24-hours on record, as one official said.
"This is fast becoming the new normal," the activist group Climate Defiance wrote on the site formerly known as Twitter. "How is this normal? How can this go on?"
The storm killed at least two people, whom police found floating in flood waters, as The Associated Press reported. The fire department helped 110 people evacuate.
Rain flooded streets and subway stations, stranding commuters including professor Stuart Hargreaves, who told CNN he had to sleep in his car after the roads became "impassible."
"Water was coming over the hood of the car and I thought it was going to flood the engine," he said.
Hargreaves found a safe place to park for the night, and said when he drove home the streets were full of debris from flooding and landslides. Schools were closed Friday "due to extreme conditions," and authorities also urged workers not to go into the office, as Al Jazeera reported.
"I have instructed all government departments to race against time, concentrate firepower on the aftermath work, and repair the affected roads and community facilities as soon as possible."
The remnants of Haikui also brought extreme rainfall to southern China, where Shenzhen recorded a record 18.4 inches of rain, and more than 11,000 were evacuated from Meizhou in Guangdong province, as AP reported. In Shenzhen, schools were also closed, as well as some offices and subway stations, according to Reuters. Schools were closed or delayed in 10 Guangdong districts. Beijing also warned several of its neighborhoods to prepare for heavy flooding through Saturday, AP said.
In Hong Kong, the government began recovery efforts.
"I have instructed all government departments to race against time, concentrate firepower on the aftermath work, and repair the affected roads and community facilities as soon as possible," Lee wrote on Facebook.
However, some residents of Hong Kong expressed concerns online that the territory had not been prepared for the inundation, and Greenpeace East Asia raised questions about the city's ability to adapt to the climate crisis, noting that the storm overflowed the city's drainage system and that the city did not take advantage of its emergency alert systems.
"Greenpeace Hong Kong urges the government to study the impacts of climate change, identify high-risk areas, create long-term response strategies, improve emergency response capabilities, and propel the development of renewable energy and energy conservation measures," the group wrote on social media.
News
Independent, nonprofit journalism needs your help.
Please Pitch In
Today!