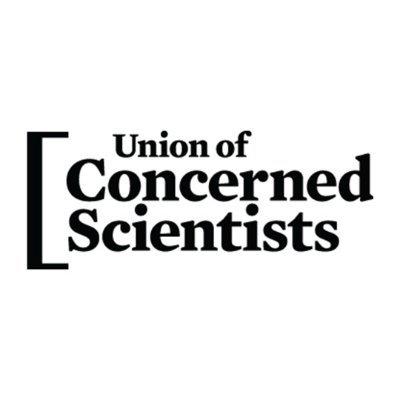 Report Projects Health Impacts and Costs from Worsening Ozone Pollution in a Warming World
Ozone Pollution Could Cost Americans More Than $5 Billion in 2020
WASHINGTON
Unchecked global warming could threaten public health and increase health costs by exacerbating ground-level ozone, according to a peer-reviewed report released today by the Union of Concerned Scientists (UCS).
The report, "Climate Change and Your Health: Rising Temperatures, Worsening Ozone Pollution," found climate change-induced ozone increases could result in 2.8 million additional serious respiratory illnesses, 5,100 additional infants and seniors hospitalized with serious breathing problems, and 944,000 additional missed school days in the United States in 2020.
All told, these and other health-related impacts could cost approximately $5.4 billion. And if global warming pollution continues unabated, these impacts and costs could be significantly higher.
"Even a small increase in ozone due to a warmer climate would have a significant impact on public health," said UCS public health expert Liz Perera, a report co-author. "It would mean more asthma attacks, respiratory illnesses, emergency room trips, and premature deaths."
Ground-level ozone, the primary component of smog, is generated by chemical reactions between nitrogen oxides and volatile organic compounds (VOCs) triggered by heat and sunlight. Warmer average temperatures from a changing climate may elevate ozone concentrations in many parts of the country, especially in and around urban areas.
Warmer temperatures also are associated with stagnant air conditions that can cause ozone pollution to settle over an area and remain for extended periods of time.
The UCS analysis, which used the Environmental Protection Agency's (EPA) Environmental Benefits Mapping model, calculated national impacts and ranked the 10 states most likely to experience the worst health impacts and highest costs in 2020.
In terms of costs, it found that California would be hit hardest, followed by Texas, New York, Pennsylvania, Illinois, Ohio, Michigan, North Carolina, New Jersey and Virginia. These states are most vulnerable because they have a combination of the largest number of residents living in urban areas, large numbers of children and seniors, and high levels of nitrogen oxides and VOC emissions from vehicles and power plants.
Overall, the report estimated increased climate change-induced ozone levels in 40 states and the District of Columbia. Studies on climate change and ozone in the Southeast and Northwest are either inconclusive or show no effect, so UCS excluded states in those regions from its analysis. Hawaii and Alaska also were excluded due to model limitations.
Clean Air Act standards have reduced ozone-forming pollutants nationally, but many counties and states are still are unable to meet the federal ozone standard. In the coming months, the EPA is expected to strengthen this standard, which, in a warming world, will be even more important to safeguard public health and improve air quality.
Average U.S. temperatures have increased more than 2o Fahrenheit (F) during the past century. If global warming emissions continue to increase, average U.S. temperatures could rise 3o to 5.5o F by 2050. These temperature increases could result in approximately 11.8 million additional serious respiratory illnesses, 29,600 more infant and senior hospitalizations, and 4.1 million additional lost school days in 2050, according to UCS's analysis.
Conversely, if global warming emissions decline and average U.S. temperatures increase only 2o to 4o F by 2050, the health impacts associated with climate change-induced ozone could be reduced by approximately 70 percent compared with the higher emissions scenario. Of course, nitrogen oxides and VOC emissions will continue to play a dominant role in ozone formation and must be reduced significantly to mitigate ozone pollution's threat to public health.
"The good news is we can address both ozone pollution and climate change by cutting fossil fuel emissions," said Todd Sanford, a UCS climate scientist and report co-author. "Doing that would protect public health, the environment, and the economy."
The Union of Concerned Scientists is the leading science-based nonprofit working for a healthy environment and a safer world. UCS combines independent scientific research and citizen action to develop innovative, practical solutions and to secure responsible changes in government policy, corporate practices, and consumer choices.
LATEST NEWS
"Come on Neal, you can't be against a wealth tax? Are you?"
California Congressman Ro Khanna on Friday said he would like to debate Neal Katyal, a prominent liberal pundit and former acting solicitor general under the Obama administration, over a proposed wealth tax that is now at the heart of a case before the U.S. Supreme Court.
The case in question, Moore v. United States, focuses on the authority of Congress to tax unrealized financial gains of wealthy individuals.

As reported earlier this month by The Lever's Julia Rock, Katyal filed an amicus brief in the case on behalf of Saving America's Family Enterprises (SAFE), "an anonymously funded group—whose board includes corporate lobbyist," opposing the wealth tax.
In a tweet on Friday, Khanna, a progressive Democrat who served as national co-chair of the Bernie Sanders 2020 presidential campaign, suggested he and Katyal have a public debate on Mehdi Hasan's MSNBC show about the need for a wealth tax.
"I really was surprised by this," said Khanna, referencing the revelations about Katyal's involvement in the case, "as anyone who cares deeply about threats to our democracy as you do should recognize the problem of massive income inequality and the concentration of wealth." Both Khanna and Katyal graduated from Yale Law School.
If the Supreme Court rules in favor of the plaintiffs in Moore, experts have said it could have far-reaching implications for how certain kinds of wealth are taxed and could put significant federal revenue at risk.

Khanna said: "Come on Neal, you can't be against a wealth tax? Are you? Massive income inequality is adding flames to threats to democracy."

While many Americans likely know him from his frequent appearances on MSNBC, where he is a paid contributor weighing in on legal and judicial matters, Katyal has also had a long career as a corporate lawyer representing the interests of some of the world's most profitable and powerful companies. As Rock noted in her reporting:
In recent years, Katyal has helped Nestlé defend itself in a child slavery case before the Supreme Court and represented Johnson & Johnson in its bid to use bankruptcy to block lawsuits from cancer victims.

Listed on the Katyal-authored amicus brief alongside SAFE is the group's senior adviser, former Louisiana Democratic senator John Breaux, who also lobbies for ExxonMobil, Norfolk Southern, and Boeing—corporations whose top executives could have a financial interest in the outcome of the case. Breaux also lobbies for billionaire financial magnate and Democratic megadonor James Simons.

SAFE is organized as a so-called social welfare nonprofit, which allows it to hide the identity of its donors and avoid taxes while spending money to influence policy decisions.

Responding to Rock's reporting earlier this week, Aeon senior editor Sam Haselby said: "You'd think a lawyer arguing on behalf of child slavery in Africa and against the billionaire tax would be a far-right figure. But he's an MSNBC fixture, Yale Law alum, and Obama Democrat."
Common Dreams reached out to Katyal for comment about Khanna's invitation to debate, but did not receive a response by publication time.

News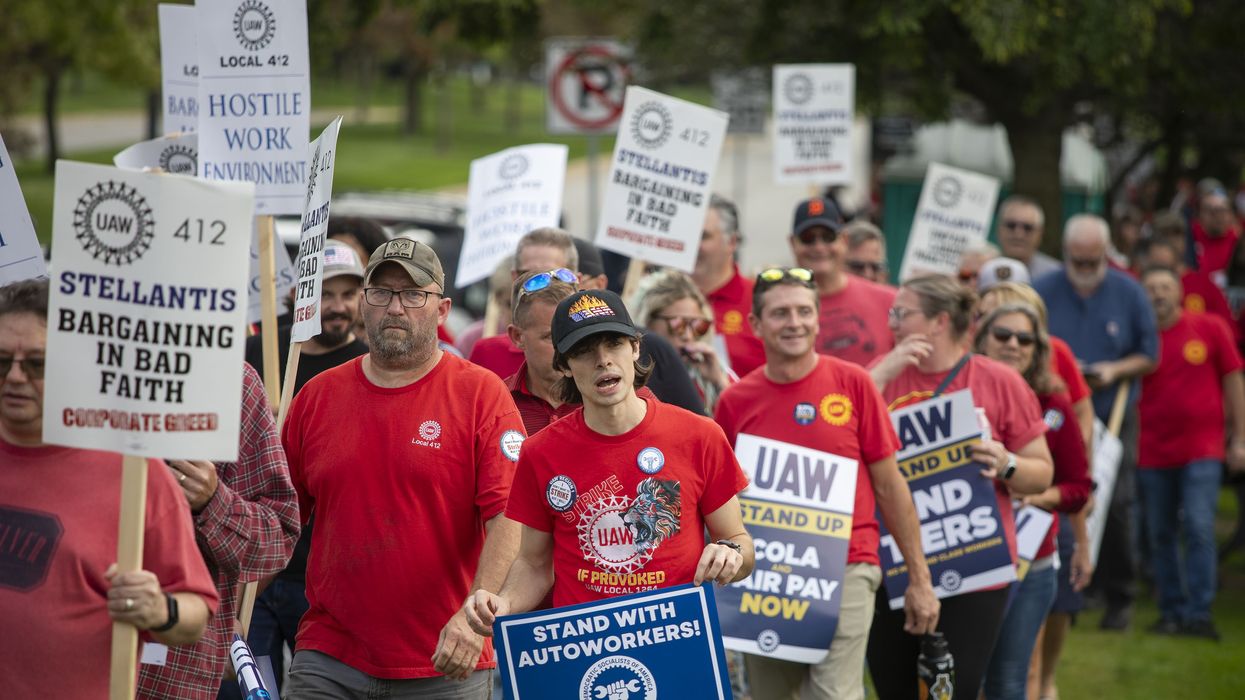 "We will shut down parts distribution until those two companies come to their senses and come to the table with a serious offer," said United Auto Workers president Shawn Fain.
This is a developing story... Check back for possible updates...

United Auto Workers president Shawn Fain announced Friday that the union is expanding its strikes to every General Motors and Stellantis parts distribution facility in the U.S., a significant escalation that comes as the companies continue to reject workers' demands for major contract improvements.
"We will shut down parts distribution until those two companies come to their senses and come to the table with a serious offer," Fain said in a video update. "The plants that are already on strike will remain on strike."
For now, Ford will be spared additional walkouts, with Fain pointing to "real progress" with the company at the bargaining table. Fain specifically cited positive developments in the company's proposals to end wage tiers, restore cost-of-living adjustments that were suspended more than a decade ago amid the auto industry crisis, and more.
"Ford is showing they're serious about reaching a deal," said Fain. "At GM and Stellantis, it's a different story."
The strike expansion comes a week after nearly 13,000 UAW members walked off the job at three GM, Ford, and Stellantis following the expiration of their contracts with the Big Three.
The UAW is utilizing what it has dubbed a "stand-up strike" strategy, whereby members are called on to walk off the job at selective plants rather than all at once. The union says the tactic will maximize its leverage in negotiations and keep the companies off balance.
"We can and will go all out if our national leadership decides the companies aren't willing to move," Fain said Friday. "Right now we think we can get there. Stellantis and GM, in particular, are going to need some serious pushing."
"The public is on our side, and the members of the UAW are ready to stand up," said Fain. "We invite and encourage everyone who supports our cause to join us on the picket line, from our friends and families all the way up to the president of the United States."
News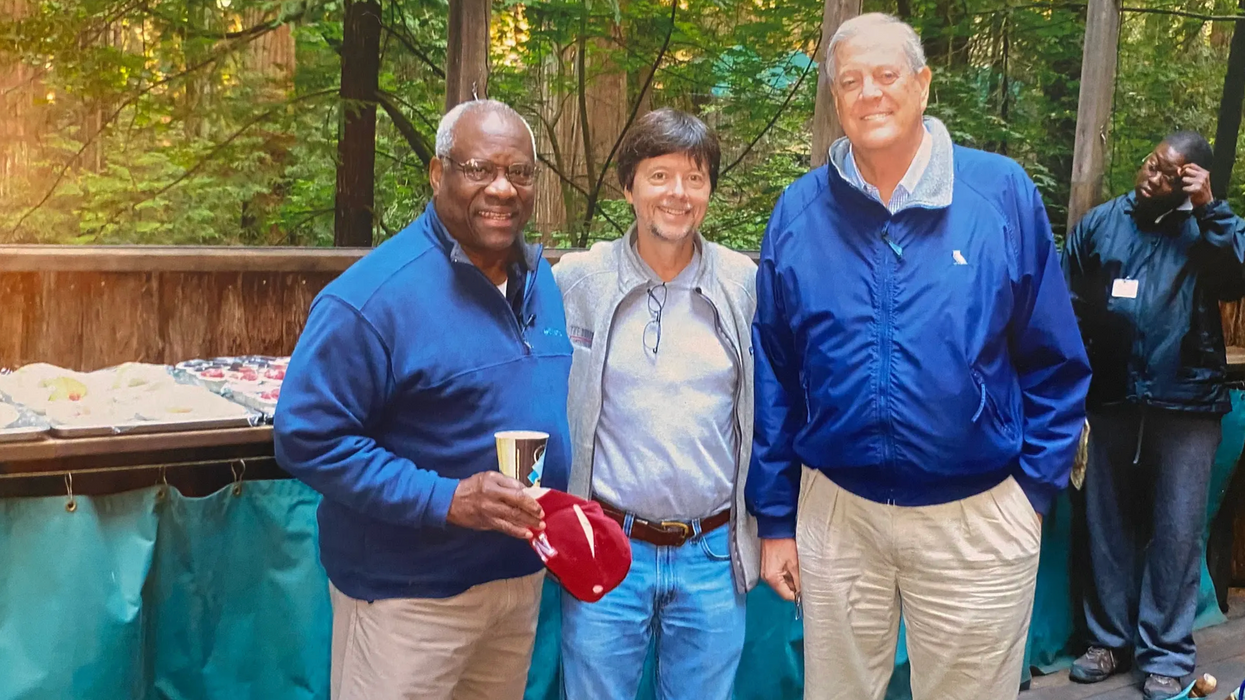 "It's not Groundhog Day: Even more Clarence Thomas corruption has been uncovered."
The investigative outlet ProPublicarevealed Friday that U.S. Supreme Court Clarence Thomas has secretly attended at least two donor events for the powerful Koch network during his tenure on the high court, serving as a "fundraising draw" for the right-wing organization that has used dark money to shape the nation's political system, boost fossil fuels, and fight climate regulations.
Citing former Koch network employees and a major donor, ProPublica reported that Thomas was invited to speak at the events "in the hopes that such access would encourage donors to continue giving."
The outlet describes one donor event that took place in Palm Springs, California in January 2018. Thomas reportedly took a private jet to the gathering but never disclosed the flight in "an apparent violation of federal law requiring justices to report most gifts," ProPublica noted.
A spokesperson for the Koch network—which was founded by the billionaire oil tycoons Charles and David Koch—told ProPublica that it did not pay for Thomas' private jet flight.
"Thomas' involvement in the events is part of a yearslong, personal relationship with the Koch brothers that has remained almost entirely out of public view," ProPublica reported. "It developed over years of trips to the Bohemian Grove, a secretive all-men's retreat in Northern California. Thomas has been a regular at the Grove for two decades, where he stayed in a small camp with real estate billionaire Harlan Crow and the Kochs, according to records and people who've spent time with him there."
John E. Jones III, a retired federal judge appointed by former President George W. Bush, told ProPublica that "it takes my breath away" that Thomas "would go to a Koch network event for donors."
"I'd have gotten a letter that would've commenced a disciplinary proceeding," said Jones.
Unlike lower-court judges, Supreme Court justices do not have a binding code of ethics.

The new reporting is just the latest in a string of revelations detailing Thomas' close ties to right-wing billionaires who have had business before the Supreme Court.
Late last month, after ProPublicauncovered that he had been taking luxury trips on Crow's dime for years, Thomas disclosed that he took three flights on the conservative billionaire's private jet in 2022.
Thomas' connections to billionaires with vested interests in the outcomes of Supreme Court cases have sparked calls for the justice's resignation or impeachment, but Thomas has denied wrongdoing.
Thomas' decisions have helped open the floodgates to the kinds of dark money that the Koch network has been pouring into the U.S. political system for decades, and ProPublica noted Friday that Thomas' relationship with the Koch network could have implications for a case the Supreme Court is set to hear this coming term, Loper Bright Enterprises v. Raimondo.
"The justices could give the network a historic victory: limiting federal agencies' power to issue regulations in areas ranging from the environment to labor rights to consumer protection," the outlet explained. "After shepherding the case to the court, Koch network staff attorneys are now asking the justices to overturn a decades-old precedent. (Thomas used to support the precedent but flipped his position in recent years.)"
The precedent, known as the Chevron doctrine, states that courts should defer to a federal agency's "reasonable" interpretation of a statute when the language of the law as passed by Congress is ambiguous.
The environmental group Earthjusticerecently warned that "eliminating the doctrine" would "shift more power towards the courts and diminish agencies' ability to issue durable regulations in the public interest."
News
Independent, nonprofit journalism needs your help.
Please Pitch In
Today!