POGO Database Tracks Revolving Door Between SEC and Wall Street
WASHINGTON
More than 200 former Securities and Exchange Commission (SEC) employees who left the agency between 2006 and 2010 have taken jobs representing clients before the Commission, according to a new Project On Government Oversight (POGO) report and database released today.
POGO's SEC Revolving Door Database tracks employees who filed post-employment statements, which the SEC requires from former employees who plan to represent a client before the SEC within two years of leaving the agency. POGO obtained the statements through the Freedom of Information Act. From 2006 to 2010, 219 former employees filed post-employment statements 789 times.
The searchable database shows that some employees announced their intention to represent regulated clients within days of leaving the Commission.
"The revolving door to high-paying jobs representing Wall Street can undermine the integrity of the SEC," said Michael Smallberg, the POGO investigator who created the database. "It's not a stretch for the public to wonder whether the promise of future employment affects how SEC regulators treat certain firms."
The new database sheds light on which firms are the biggest recruiters of SEC employees (ACA Compliance Group, Deloitte & Touche and Ernst & Young were the top three) and also exposes some shortcomings in the SEC enforcement of its ethics policies.
POGO found that the SEC's enforcement of its post-employment rules is spotty--for instance, it appears at least three former employees who went to work in the financial sector never filed the required statements. Numerous statements also failed to mention whether the former SEC employee received ethics clearance.
POGO's report calls for Congress and the SEC to strengthen and simplify post-employment restrictions. In light of the SEC's well-documented failings in exposing the Madoff and Stanford Ponzi schemes and other oversight breakdowns, overhauling its ethics guidelines should be a top priority, said Smallberg. Some of the former SEC employees featured in POGO's report have been involved in questionable acts examined by the SEC Office of Inspector General.
"The public must have confidence that the SEC is putting the interest of taxpayers and investors first," Smallberg said.
Revolving Regulators: SEC Faces Ethics Challenge with Revolving Door, May 13, 2011.
The Project On Government Oversight (POGO) is an independent nonprofit that investigates and exposes corruption and other misconduct in order to achieve a more effective, accountable, open and honest federal government.
LATEST NEWS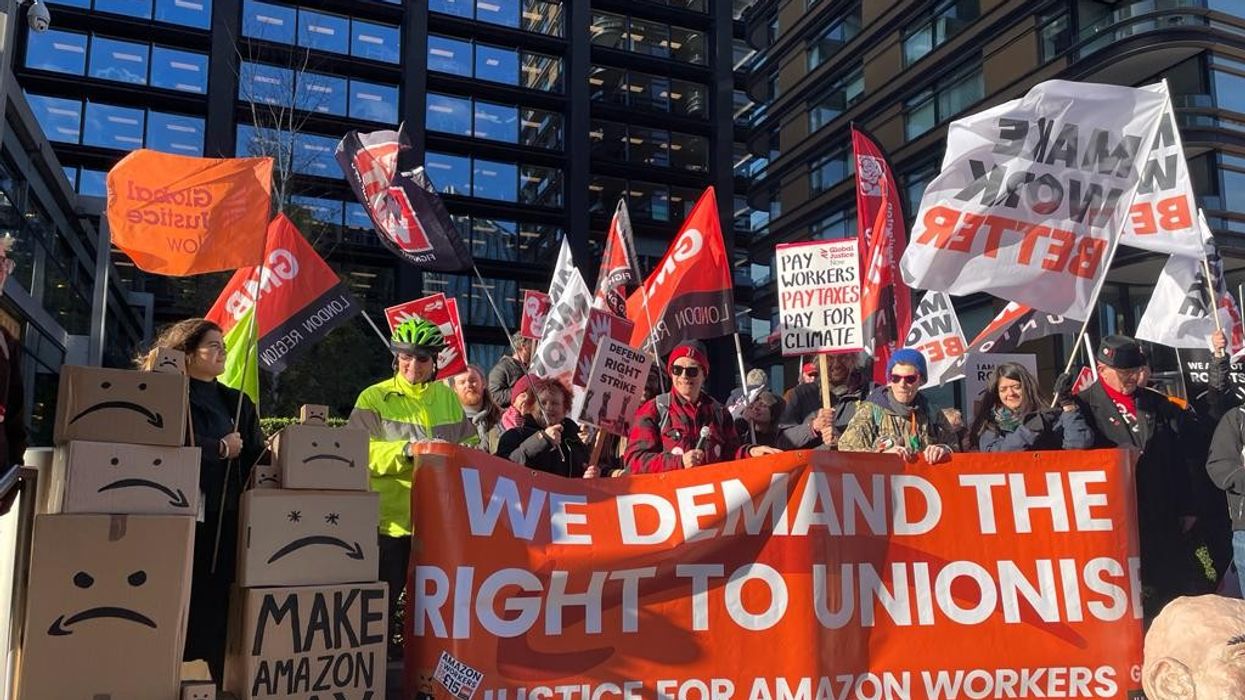 "This day of action grows every year because the movement to hold Amazon accountable keeps getting bigger and stronger," said the head of UNI Global Union.
Amazon workers and allies in dozens of countries around the world took to the streets Friday to protest the e-commerce behemoth's atrocious working conditions, low pay, union busting, tax dodging, and inaction on planet-warming emissions.
The "Make Amazon Pay" strikes and rallies coincided with Black Friday, the busiest shopping day of the year and one of Amazon's most profitable. Amazon workers across the globe—in ever-larger numbers—have been walking off the job on Black Friday for years to demand better treatment from the $1.5 trillion company.
"This day of action grows every year because the movement to hold Amazon accountable keeps getting bigger and stronger," said Christy Hoffman, general-secretary of UNI Global Union. "Workers know that it doesn't matter what country you're in or what your job title is, we are all united in the fight for higher wages, an end to unreasonable quotas, and a voice on the job."
Organizers of the worldwide demonstrations said strikes and protests are set to take place in more than 30 countries, including the United States, the United Kingdom, Germany, Spain, Italy, and Bangladesh.
"From the warehouses in Coventry to the factories of Dhaka, this global day of action is more than a protest," Varsha Gandikota-Nellutla, co-general coordinator of Progressive International, said in a statement. "It is a worldwide declaration that this age of abuse must end."
"Amazon's globe-spanning empire, which exploits workers, our communities, and our planet, now faces a growing globe-spanning movement to Make Amazon Pay," Gandikota-Nellutla added.
The strikes come amid an intensifying fight between Amazon and workers at its warehouse in Coventry, England, where around 1,000 employees have joined GMB, one of the U.K.'s largest trade unions.
Amazon, which is hostile to organized labor, has expressed opposition to the union's push for formal recognition and provided Coventry workers with measly pay raises amid elevated inflation. Increasingly outraged by their treatment at the hands of one of the world's most powerful companies, the Coventry workers have held 28 days of strikes this year.
Amazon also recently beat back union drives at U.S. warehouses in Alabama and upstate New York, efforts that followed the landmark union victory at a facility in Staten Island.
Stuart Appelbaum, president of the Retail, Wholesale, and Department Store Union—which led the Alabama organizing push—said Friday that the global day of action "underscores the urgent need for Amazon to address its egregious labor practices and engage in fair bargaining with its workers."
"Our collective actions are gaining momentum, challenging Amazon's unfair practices and advocating for workers' rights and a sustainable future for all," said Appelbaum. "Together, we can Make Amazon Pay."
A first-of-its-kind international survey of Amazon workers released by UNI Global Union earlier this year found that the company's intrusive productivity monitoring systems are harming many employees' physical and mental health, compounding the stress caused by low pay and other mistreatment.
"I feel like I'm drowning all day, causing me to drive in unsafe ways to meet the unreasonable expectation[s]," a U.S. Amazon driver told the union federation.
Amazon said in a statement that it doesn't expect Friday's strikes to impact customers and insisted it offers "great pay and benefits for our employees," despite recent research showing the company's pay is worse than that of other warehouse employers.

Amanda Gearing, a senior organizer with GMB, told the BBC that "Amazon bosses are desperate to claim it will be business as usual for Amazon and their customers this Black Friday."
"The truth is that today will see the largest day of industrial disruption in Amazon's history," said Gearing.
News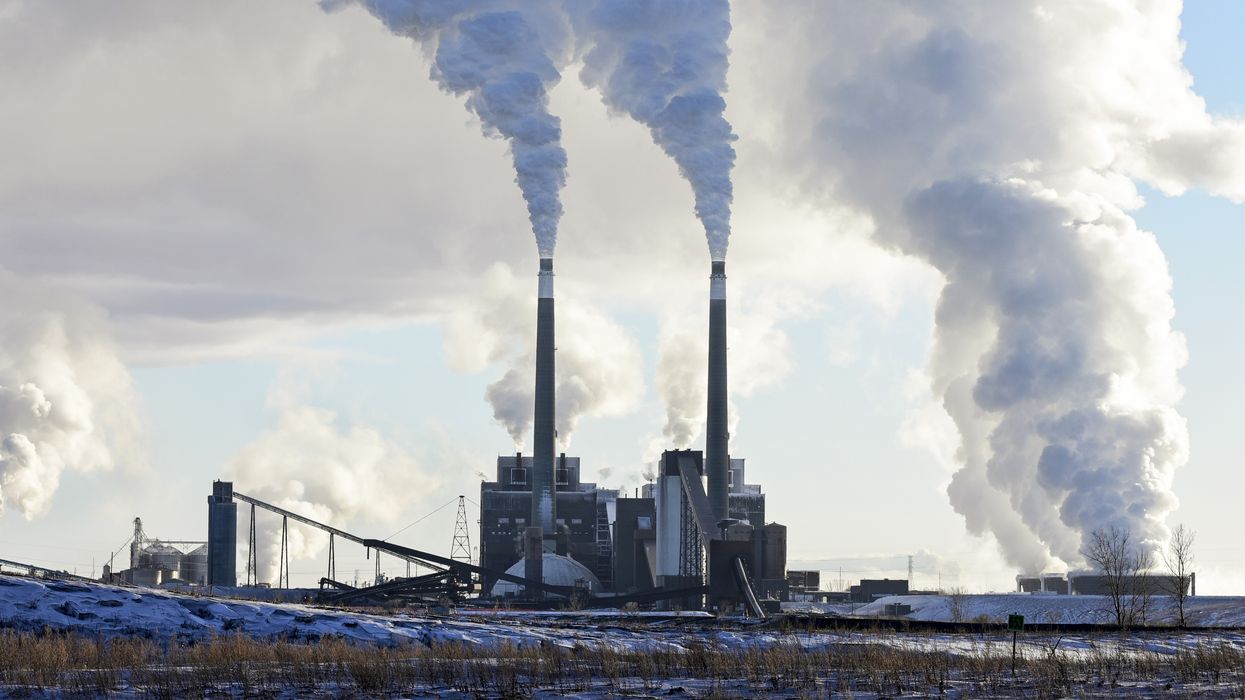 "Air pollution from coal is much more harmful than we thought," said the lead author of a new study published in Science.

Research published Thursday in the journal Science estimates that pollution from coal-fired power plants killed roughly 460,000 people in the United States between 1999 and 2020, making it more than twice as deadly as other kinds of fine particulate emissions.
After calculating annual exposure to fine particulates—known as PM2.5—from 480 coal plants and examining Medicare death records, the researchers found that between 420,000 to 500,000 excess deaths in the U.S. over the past two decades were attributable to coal pollution.
Those deaths, the researchers wrote, "would have been avoided" if all sulfur dioxide emissions from coal-fired electricity plants were eliminated.

Lucas Henneman, an assistant professor in the Sid and Reva Dewberry Department of Civil, Environmental, and Infrastructure Engineering at George Mason University, toldThe Guardian that "air pollution from coal is much more harmful than we thought, and we've been treating it like it's just another air pollutant."
"This type of evidence is important to policymakers like [the Environmental Protection Agency] as they identify cost-effective solutions for cleaning up the country's air, like requiring emissions controls or encouraging renewables," Henneman added.
The new study indicates that regulations have been effective at lowering coal pollution-related fatalities in the U.S., which were highest between 1999 and 2007 at more than 43,000 per year. After 2007, annual excess deaths attributable to coal pollution fell sharply, hitting around 1,600 in 2020.
"Large decreases in annual deaths across the study period highlight the success of emissions reductions brought about by regulations under the 1990 Clean Air Act Amendments," the study authors wrote. "Although coal use in the U.S. has remained low, global use is expected to increase and plateau by 2025, suggesting the potential for high mortality costs from coal for years to come."
In 2021, hundreds of nations agreed for the first time to phase down "unabated" coal power, but "coal power has barely declined since then," the Financial Timesreported earlier this week.
Ahead of the COP28 climate summit that kicks off next week, 15 nations—including the United Kingdom, Canada, and Germany—are pushing for an end to new coal-fired power plants, according to a letter seen by the Financial Times.
"We must significantly accelerate action on coal," the letter states. "It is now critical that we immediately stop approvals and construction of new coal power plants and radically accelerate the coal-to-clean transition."

News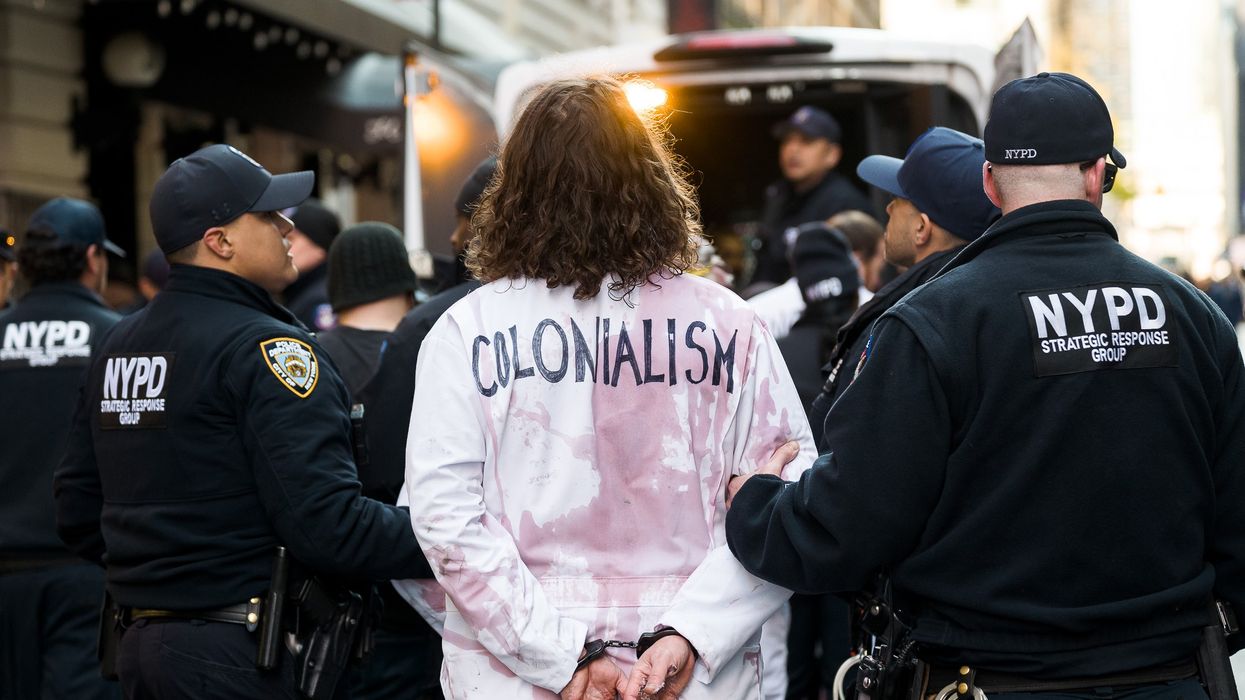 "What we are witnessing right now in Palestine is one of the greatest human rights issues of our time," said Seven Circles Alliance.
A small number of demonstrators were arrested on Thursday for disrupting the Macy's Thanksgiving Day Parade on Sixth Avenue in New York City to protest Israel's "ongoing ethnic cleansing and genocide of Palestinians" in the Gaza Strip.
"Floats, marching bands, and the parade's iconic balloons were navigating around the protesters as cops moved in to make arrests," the New York Daily Newsreported. "Protestors clad in white jumpsuits, some emblazoned with the words 'Colonialism,' 'Militarism,' and 'Ethnic Cleansing' poured fake blood on one another and the roadway."
Taking credit for the direct action, Seven Circles Alliance said in a statement that the coalition of climate, social justice, and political activists is calling on the United States to "cease its support for Israel's occupation of Palestine" and for both the U.S. and Israel to recognize the International Criminal Court (ICC).
"A free Palestine and the liberation and decolonization of all people, everywhere is deeply linked with the climate movement," the alliance asserted. "If the powers of the West are unabashedly supporting genocide and ethnic cleansing, it is crystal clear that they will not budge an inch in addressing climate breakdown and preventing societal collapse. Climate is a human rights issue, and what we are witnessing right now in Palestine is one of the greatest human rights issues of our time."
The direction action wasn't the only expression of solidarity with Palestine during Thursday's parade. Someone riding on the Mashpee Wampanoag Tribe float also held up a Palestinian flag.

Israeli airstrikes and raids in Gaza have killed more than 14,500 Palestinians, including over 6,000 children, since Israel declared war in response to a Hamas-led attack on October 7. The assault has also displaced about three-quarters of the besieged strip's 2.3 million residents and devastated civilian infrastructure.
Massive street protests around the world over the past several weeks have pressured political leaders to demand a cease-fire and path toward peace in Gaza, while genocide experts and other critics of Israel's war—including some Israelis—have advocated for action by the ICC.

Some U.S. lawmakers have also called for a cease-fire, but President Joe Biden has stressed his "unwavering" support for Israel and asked Congress to authorize $14.3 billion for the war effort, on top of the $3.8 billion in military aid that Israel already gets from the United States annually.
A four-day pause in fighting is scheduled to begin at midnight to allow for the release of 150 Palestinian women and children from Israeli prisons as well as 50 hostages held by Hamas.
"A temporary pause in the violence is not enough," U.S. Rep. Rashida Tlaib (D-Mich.), the only Palestinian American in Congress, said earlier this week. "We must move with urgency to save as many lives as possible and achieve a permanent cease-fire agreement."
News