For Immediate Release
Contact:
Mai Shiozaki, 202-628-8669, ext. 116; cell 202-641-1906
NOW Delivers 1,500 "Tits for an Ass" to Alan Simpson
WASHINGTON
NOW members have spoken loud and clear: They want Fiscal Commission
Co-Chair Alan Simpson out -- and NOW President Terry O'Neill is ready to
send him home with 1,500 baby bottle tops.
On Wednesday, Sept. 29, at the next
meeting of the National Commission on Fiscal Responsibility and Reform,
O'Neill will hand deliver nearly 1,500 baby bottle tops from NOW members
as part of its "Tits for an Ass" campaign calling for the removal of
Alan Simpson.
In August, Simpson sent a petulant
and insulting e-mail tirade to Executive Director Ashley Carson of the
Older Women's League (OWL), comparing Social Security to "a milk cow
with 320 million tits" and disparaging those who advocate on behalf of
Social Security recipients as unable to "find honest work."
"NOW's 500,000 members and supporters
responded overwhelmingly when we asked them to use our website or
Twitter account to help us buy baby bottle nipples," says O'Neill. "And
I'm ready to deliver them to Mr. Simpson -- as a going-away gift -- when
I urge him to have the decency to step down from the Fiscal
Commission."
"The Fiscal Commission should be led
by someone who will actually try to address the federal budget deficit,
instead of using it as an excuse to undermine Social Security by cutting
benefits or raising the retirement age," O'Neill continues. "Alan
Simpson is not that person."
What: Delivery of 1,500 baby bottle tops to Fiscal Commission Co-Chair Alan Simpson by NOW President Terry O'Neill

When: Wednesday, Sept. 29, 2010; 9:10 am

Where: Dirksen Senate Office Building, Room 608 (Location subject to change by commission)

Who: National Organization for Women and economic justice allies
The National Organization for Women (NOW) is the largest organization of feminist activists in the United States. NOW has 500,000 contributing members and 550 chapters in all 50 states and the District of Columbia.
LATEST NEWS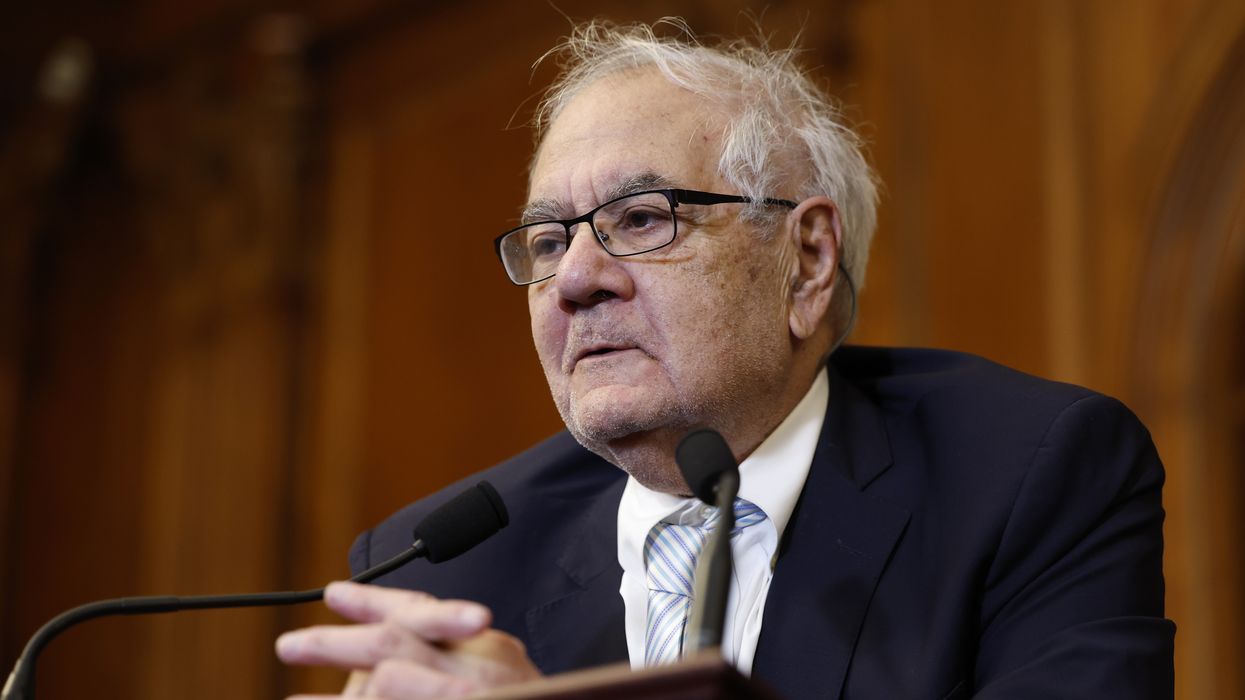 After he had received more than $1 million as a Signature board member, the architect of the Dodd-Frank banking regulations minimized the risks of weakening rules he helped enact post-2008 financial crisis.
Barney Frank, a former House Democrat from Massachusetts, has been the subject of criticism since federal regulators took over Signature Bank on Sunday.
That's because Frank, architect of the Dodd-Frank banking regulations implemented in the aftermath of the 2008 financial crisis, played a key role in whitewashing the bipartisan effort to weaken those rules in 2018—after he had received more than $1 million while serving on Signature's board following his departure from Congress.
Since federal regulators seized Signature's assets on Sunday—two days after they intervened to protect depositors amid the collapse of Silicon Valley Bank (SVB)—progressive critics have been quick to blame a deregulatory measure approved five years ago by the then-Republican-controlled Congress for engendering two of the three largest bank failures in U.S. history.
The GOP, however, wasn't alone in supporting Sen. Mike Crapo's (R-Idaho) Economic Growth, Regulatory Relief, and Consumer Protection Act. As Sen. Elizabeth Warren (D-Mass.), a trenchant critic of the legislation, observed when it was moving through Congress, several Democrats—including Sens. Mark Warner (Va.), Joe Manchin (W.Va.), and Jon Tester (Mont.)—were integral to its passage.
To justify their decision, many of them pointed to Frank. The originator of the Dodd-Frank Wall Street Reform and Consumer Protection Act used his cachet as a presumed banking expert to legitimize a rollback of the very framework he helped enact in 2010 as chair of the House Financial Services Committee. But the ex-lawmaker wasn't merely an uninterested bystander. In 2015, he joined the board of directors at Signature, a crypto-friendly bank that was poised to benefit from less stringent oversight.
Frank said Crapo's Economic Growth, Regulatory Relief, and Consumer Protection Act "would not help the biggest Wall Street banks and denied it would increase the risks of another financial crisis," The Washington Post reported when then-President Donald Trump signed the bill into law in May 2018. "Some Democrats leaned heavily on those words as they pushed back against the plan's liberal critics."
However, the newspaper noted, "proponents of the law rarely, if ever, mentioned that Frank is not just the author of the 2010 law, but also sits on the board of New York-based Signature Bank."
In the wake of Signature's collapse on Sunday night, Frank's role in downplaying the risks of deregulation—while being paid by a bank that stood to gain from it—has received fresh light.
As the Post reported in May 2018: "Dodd-Frank imposed additional regulatory safeguards on banks with more than $50 billion in assets, but the rollback that passed this week, among other things, raises that threshold to $250 billion. Signature Bank has more than $40 billion in assets and can now grow significantly without automatically facing additional regulation."
But the bank's growth over the past half-decade came to a screeching halt over the weekend when its customers, alarmed by the failure of SVB, quickly withdrew $10 billion.
"Frank acknowledged that Signature stood to benefit, but he said his role on the bank's board did not influence his thinking," the Post reported five years ago. "Frank said his position on the threshold predates his compensation from the financial sector."
As Politicoreported on Monday, Frank disputes that Trump-era deregulation "had anything to do with" Signature's failure, even though it weakened oversight of "mid-size and regional banks like his own."
"I don't think that had any impact," Frank told the outlet. "They hadn't stopped examining banks."

Frank went so far as to tellCNBC that there was "no real objective reason" that Signature had to enter federal receivership.
"I think part of what happened was that regulators wanted to send a very strong anti-crypto message," Frank argued. "We became the poster boy because there was no insolvency based on the fundamentals."
Warren, by contrast, has focused her ire directly on the deregulatory moves minimized by Frank.
"Had Congress and the Federal Reserve not rolled back the stricter oversight, SVB and Signature would have been subject to stronger liquidity and capital requirements to withstand financial shocks," Warren wrote Monday in a New York Times opinion piece.
"They would have been required to conduct regular stress tests to expose their vulnerabilities and shore up their businesses," the lawmaker continued. "But because those requirements were repealed, when an old-fashioned bank run hit SVB, the bank couldn't withstand the pressure—and Signature's collapse was close behind."
"These bank failures were entirely avoidable if Congress and the Fed had done their jobs and kept strong banking regulations in place since 2018," she added. "SVB and Signature are gone, and now Washington must act quickly to prevent the next crisis."
Like Warren, Independent Sen. Bernie Sanders of Vermont has called for fully repealing "the disastrous 2018 bank deregulation law."
News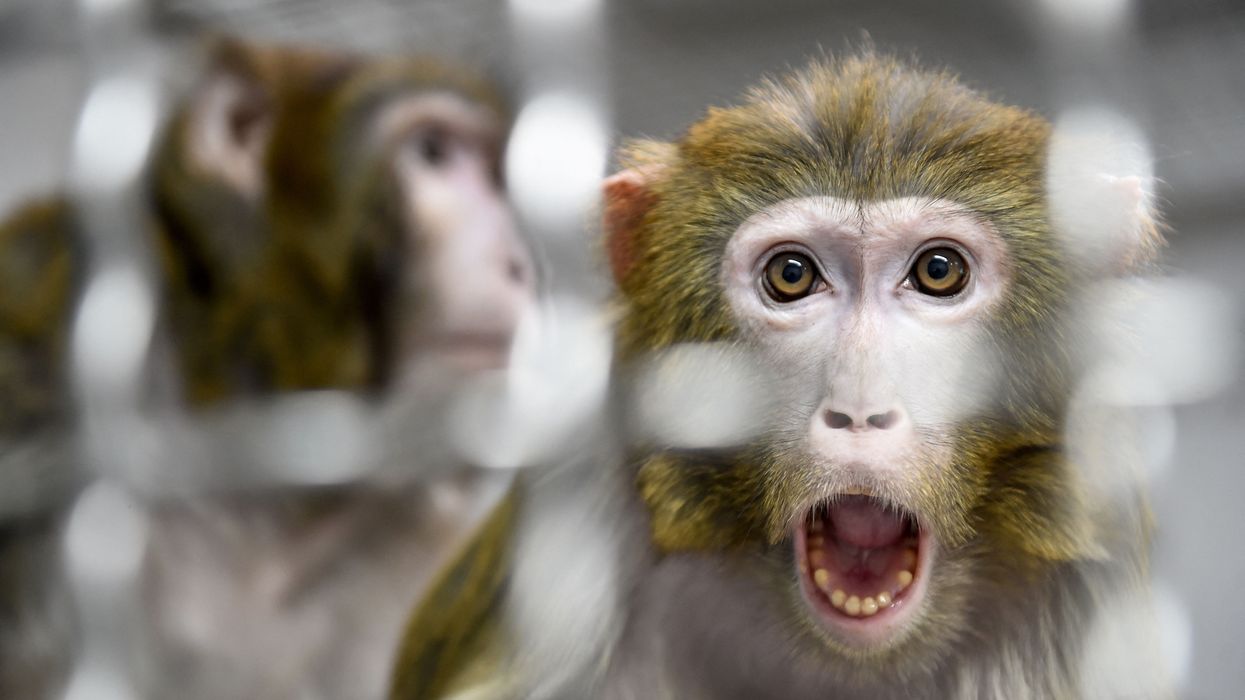 The animalrights group wants the military to stop "disturbing" tests meant to recreate symptoms of the mysterious "Havana syndrome" afflicting diplomats and other American and Canadian personnel.
People for the Ethical Treatment of Animals on Monday implored the U.S. military to reinstate a ban on the intentional wounding of animals in experiments and to stop radiation testing in an attempt to determine the cause of the mystery ailment popularly known as "Havana syndrome" that has afflicted U.S. government officials posted at diplomatic facilities in Washington, D.C. and several foreign countries.

In a letter to U.S. Defense Secretary Lloyd Austin III and Army Secretary Christine Wormuth, PETA science policy adviser Maggie Wiśniewska calls radio frequency wave testing in experiments trying to induce Havana syndrome on animals "not only cruel and wasteful but also, frankly, futile."
Wiśniewska urged the Pentagon "to renew the ban on weapons-wounding tests on dogs, cats, marine animals, and nonhuman primates and to no longer permit the wounding of any animals with weapons for medical research, development, testing, or evaluation."
This prohibition would apply to "an apparent military plan to expose monkeys to pulsed microwave radiation in a misguided attempt to determine human brain effects associated with an acquired neurosensory syndrome commonly referred to as 'Havana syndrome' and the ongoing experiment funded by the U.S. Army at Wayne State University that involves irradiating ferrets with a radio frequency directed weapon in an irrelevant attempt to study the cognitive, behavioral, vestibular, and cochlear health effects of Havana syndrome in humans."
In 1983, PETA exposed and fought to shut down a Pentagon "wound lab" where animals including dogs and goats were shot for medical training and experimentation. In 2005, U.S. Army Regulation 40-33 banned the use of dogs, cats, marine animals, and nonhuman primates in experiments "conducted for the development of biological, chemical, or nuclear weapons."
However, in 2020 the U.S. Army Medical Research and Development Command (USAMRDC) issued Policy 84, which permits the purchase of live animals to inflict wounds upon using a weapon for the purpose of conducting medical research, development, testing, or evaluation."
In March 2022 PETA filed a Freedom of Information Act (FOIA) request for documents and images related to USAMRDC-approved wound testing of animals. After initially stating it had at least 2,000 such files, USAMRDC backtracked and claimed that it had only one record relating to animal wound testing and that the responsive record to PETA's FOIA request is "classified... in the
interest of national defense or foreign policy."
PETA argues that the military's decision to use live animals in testing related to Havana syndrome is "counterproductive" due to biological differences between humans and species subjected to the experiments, as well as the widespread availability of non-wounding research methods and the likelihood that radio frequency waves did not cause the mysterious ailment.
The U.S. government has a long history of radiation experiments not only on animals but also on human beings. Scores of institutions, including some of North America's most prominent universities, laboratories, and hospitals hosted government and military experimentation on both volunteers and unwitting test subjects in the MK-ULTRA mind control experiments and other highly unethical and sometimes deadly programs.
People suffering from Havana syndrome—so named because it was first identified by U.S. and Canadian diplomats and embassy staff in the Cuban capital—experienced what The Lancetdescribed as "an abrupt onset of unusual clinical symptoms."
"Affected individuals described hearing a sudden loud noise that was perceived to have directional features, and that was accompanied by pain in one or both ears or, in some cases, pressure or vibrations felt in their head," the British medical publication explained. "Some of the diplomats also reported tinnitus, visual problems, vertigo, and cognitive difficulties."
A global U.S. intelligence probe concluded earlier this month that it is "highly unlikely" that a foreign adversary is behind the illness, and that the symptoms reported by hundreds of U.S. personnel "were probably the result of factors that did not involve a foreign adversary, such as preexisting conditions, conventional illnesses, and environmental factors."
News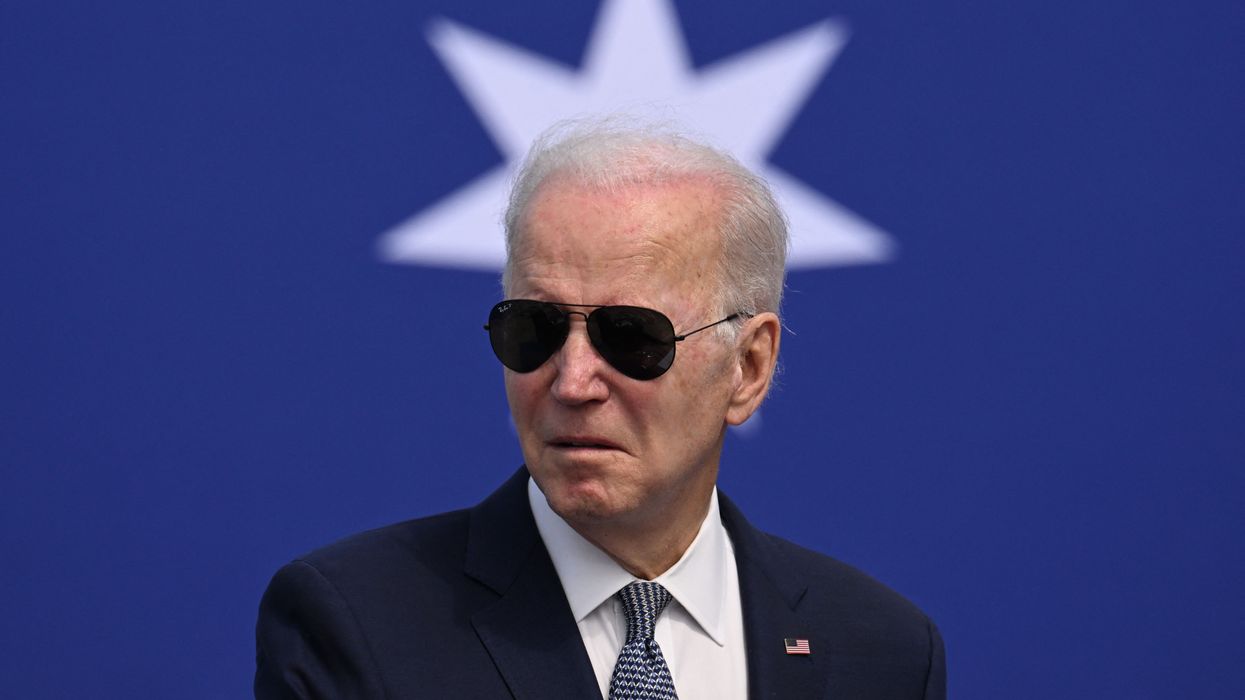 Calling the decision "wrong on every level," one Democratic senator said it "destroys our climate goals and undermines international climate ambition."
Progressives on Capitol Hill joined climate advocates and Indigenous leaders across the country Monday in blasting U.S. President Joe Biden for his administration's approval of ConocoPhillips' Willow oil project on federal land in Alaska.
"The Biden administration has committed to fighting climate change and advancing environmental justice—today's decision to approve the Willow project fails to live up to those promises," declared U.S. Sen. Ed Markey (D-Mass.) along with a trio of House Natural Resources Committee leaders, Reps. Raúl Grijalva (D-Ariz.), Alexandria Ocasio-Cortez (D-N.Y.), and Jared Huffman (D-Calif.).
The four Democrats argued that "their decision ignores the voices of the people of Nuiqsut, our frontline communities, and the irrefutable science that says we must stop building projects like this to slow the ever more devastating impacts of climate change."
"We are failing frontline environmental justice communities who are bearing the brunt of climate chaos."

In a move widely seen as an attempt to temper criticism of the decision to greenlight Willow, the Biden administration on Monday also announced new restrictions for offshore oil lease sales in the Arctic Ocean and across Alaska's North Slope.
"While we acknowledge that the administration also just announced that it is conserving new public lands and waters in the Arctic, split decisions in the face of the climate crisis are not good enough," the Democrats said. "This administration clearly knows what the path to a cleaner and more just future looks like—we wish they hadn't chosen to stray so far from that path with today's Willow decision. The only acceptable Willow project is no Willow project."
Markey—who earlier this month co-led a letter to Biden with Grijalva—added in a solo statement that "approval of the Willow Project is an environmental injustice. The Biden administration's decision to move forward with one of the largest oil development projects in decades sends the wrong message to our international partners, the climate and environmental justice movement, and young people who organized to get historic clean energy and climate investments into law last year."
"This decision not only leaves an oil stain on the administration's climate accomplishments and the president's commitment not to permit new oil and gas drilling on federal land, but slows our progress in the fight for a more livable future and puts into harm's way the neighboring Native Village of Nuiqsut and the Arctic landscape," the senator warned.
"By investing in the fossil-fueled past and not the green-energy future, we are failing frontline environmental justice communities who are bearing the brunt of climate chaos, and American consumers who remain at the whim of rising and volatile prices of oil and gas," he continued. "I am in solidarity with the community of advocates who oppose this disastrous decision and will continue fighting alongside them to put our people and our planet ahead of the profits of Big Oil."
Huffman similarly called the administration's move "incredibly disappointing" while also stressing that "the fight isn't over—I'll keep working to stop this climate disaster and protect the tribes and wildlife that depend on a fossil fuel-free Arctic."

Amid expectations that the project soon will be challenged in court, other federal lawmakers also piled on.
After highlighting Biden's failure to deliver on a 2020 campaign pledge to prevent new fossil fuel leases for public lands and waters, Rep. Rashida Tlaib (D-Mich.) said that "this disastrous decision to approve the Willow project in Alaska, one of the largest oil development projects in decades, will have devastating consequences on our planet, frontline communities, and wildlife."
The president "is making the wrong decision approving the Willow project," charged Congressman Jamaal Bowman (D-N.Y.). "Our beautiful federal lands and indigenous communities will be harmed when they need to be protected. It's time we plan for the clean energy future instead of continuing on the path of fossil fuels."

Sen. Jeff Merkley (D-Ore.) suggested that Willow—if the 30-year project moves forward as planned—will further damage not only the planet but also the Biden administration's global reputation in terms of battling the climate emergency.
The "decision on Willow is wrong on every level," he said. "It destroys our climate goals and undermines international climate ambition. We can't ask other nations to curb dirty energy production if we're greenlighting fossil projects."

News
SUPPORT OUR WORK.
We are independent, non-profit, advertising-free and 100%
reader supported.