Frank, Task Force, Urge Pentagon Role in Deficit Reduction
Cite Potential Savings of Nearly $1 Trillion Over Ten Years
WASHINGTON
House
Financial Services Chairman Barney Frank (D-Mass.), along with a
bipartisan task force that includes members of the Center for Arms
Control and Non-Proliferation, Cato Institute, Center for Defense
Information and others, announced the release today of a new report
that identifies $960 billion in Pentagon budget savings that can be
generated over the next ten years from realistic reductions in defense
spending. The report was produced by the Sustainable
Defense Task Force, a group convened in response to a request from Rep.
Frank to explore options for reducing the defense budget's contribution
to the federal deficit without compromising the essential security of
the United States.
"I do not believe after this [proposed plan]
is circulated that people will be able to dismiss the argument that you
can responsibly, and at no cost to America's genuine security, make
reductions of over a trillion dollars for what has been proposed for
the military budget," said Frank.
The report comes at a time when the federal deficit is drawing increasing attention from policymakers in Washington. President
Obama has appointed a National Commission on Fiscal Responsibility and
Reform to look at long-term budgetary trends; the administration's new
National Security Strategy has argued that we need to "grow our economy
and reduce our deficit" if we are to ensure continued U.S. strength and
influence abroad; Secretary of Defense Robert Gates has spoken of
eliminating unnecessary weapons systems and reducing overhead costs at
the Pentagon; and key Congressional leaders are speaking of a bottom-up
review of defense spending to look for potential cuts.
"The
legacy of the recent economic crisis will be a high debt that must be
addressed across the board; any consideration of the deficit cannot
exclude defense spending," said Laicie Olson of the Center for Arms Control and Non-Proliferation, an author of the report.
In
making the case for substantial reductions, the report notes that
further reductions in the U.S. nuclear arsenal and limits on the
planned modernization of the nuclear weapons infrastructure could save
approximately $140 billion over 10 years. When missile defense and space spending are also selectively curtailed, that number is increased to $194.5 billion.
"Current
U.S. nuclear forces are far in excess of what is needed to deter a
nuclear attack on the U.S. and its allies; a reduction in the number of
nuclear weapons could help put the U.S. on the path to fiscal
responsibility," said Laicie Olson.
Frank
agrees, when asked what his top three priorities might be for realistic
savings within the defense budget, he included both nuclear weapons and
missile defense.
###
The full report may be downloaded from: https://www.armscontrolcenter.org/media/Debt_Deficits_and_Defense.pdf
The Sustainable Defense Task Force
Carl Conetta, Project on Defense Alternatives
Benjamin Friedman, Cato Institute
William D. Hartung, New America Foundation
Christopher Hellman, National Priorities Project
Heather Hurlburt, National Security Network
Charles Knight, Project on Defense Alternatives
Lawrence J. Korb, Center for American Progress
Paul Kawika Martin, Peace Action
Laicie Olson, Center for Arms Control and Non-Proliferation
Miriam Pemberton, Institute for Policy Studies
Laura Peterson, Taxpayers for Common Sense
Prasannan Parthasarathi, Boston College
Christopher Preble, Cato Institute
Winslow Wheeler, Center for Defense Information
Center for Arms Control and Non-Proliferation is a Washington, D.C.-based 501(c)3 non-profit, non-partisan research organization dedicated to enhancing international peace and security in the 21st century. The Center is funded by grants from private foundations and the generosity of thousands of individual donors.
LATEST NEWS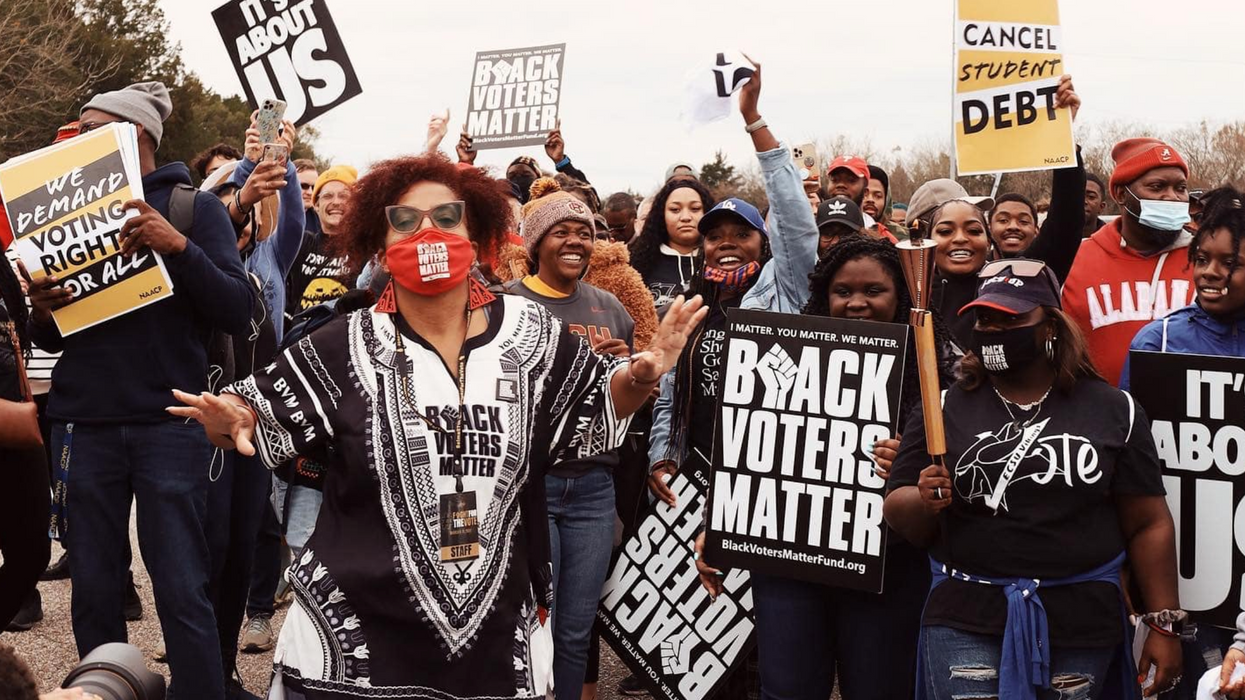 As the Alabama ACLU noted, the state must now create a second district "where Black voters have an opportunity to elect a candidate of their choice by the 2024 elections."
In a ruling hailed by civil rights defenders as a "win for Black voters," the U.S. Supreme Court on Tuesday declined to intervene in a case in which Alabama Republicans are openly defying a federal court's order to redraw the state's racially gerrymandered congressional map.

Evan Milligan, the lead plaintiff in the case, applauded Tuesday's ruling—in which no justices publicly dissented—as a "victory for all Alabamians" and "definitely a really positive step."
The state's Republican policymakers "basically said if you were Black in Alabama, your vote would count for less," Milligan told The Associated Press. "It was our duty and honor to challenge that."

U.S. Rep. Terri Sewell (D-Ala.) described the decision as "another big win for Alabama's Black voters."
Sherrilyn Ifill, the former head of the NAACP Legal Defense Fund (LDF), called the ruling "huge."
"I am darned near tearful with pride," she wrote on social media. "It takes so much to litigate these cases—often before hostile courts, with opposition that is unprincipled, and with naysayers all around."
The Brennan Center for Justice's Michael Li said in a statement that "after a string of remarkable victories, Black voters in Alabama are closer than ever to winning relief from discriminatory maps."
A 2022 order by a federal district court ruled that a new congressional map approved by Alabama's GOP-controlled Legislature and Republican Gov. Kay Ivey after the 2020 census diluted Black voting power because it contained just one majority African-American district. The court—which found that the maps violated Section 2 of the Voting Rights Act and the 14th Amendment—ordered the state to create a new plan with two Black "opportunity districts."
Alabama appealed to the U.S. Supreme Court, which in June ruled 5-4 in Allen v. Milligan—with right-wing Justices John Roberts and Brett Kavanaugh surprising many observers by joining their three liberal colleagues in the majority—to affirm the lower court's decision.
In response to Allen v. Milligan, Ivey convened a special legislative session to make a new map, which she approved in July, declaring that state lawmakers know "our people and our districts better than the federal courts or activist groups."
Despite court orders, Alabama Republicans' new congressional map—the Livingston Congressional Plan 3—lacked a second majority Black district. The map's sponsor, state Sen. Steve Livingston (R-8), said U.S. House Speaker Kevin McCarthy (R-Calif.) told him that he was "interested in keeping my majority."
A federal three-judge panel consisting of two appointees of former President Donald Trump and one appointee of former President Ronald Reagan subsequently blocked the new map, writing that "we are deeply troubled that the state enacted a map that the state readily admits does not provide the remedy we said federal law requires."

On Monday, a special master appointed by the district court submitted three proposals for a new congressional map in Alabama. One of them will be chosen as the state's map for the 2024 elections. A three-judge panel has tentatively scheduled an October 3 hearing to consider the maps.
LDF president and director-counsel Janai Nelson said on social media that "all maps proposed by the special master would allow Black Alabamians the opportunity to elect a candidate of their choice in two congressional districts in the state."
Tuesday's ruling follows the Supreme Court's June decision to allow the redrawing of Louisiana's racially gerrymandered congressional map—a move that will add a second majority-Black district in the Southern state where 1 in 3 residents are African-American.
The ruling also comes amid a battle over Florida's congressional map, drawn by the office of Republican Gov. Ron DeSantis—a 2024 presidential candidate—and approved last year by the state's GOP-controlled Legislature. Earlier this month, a state judge ruled that the redistricting plan is an unconstitutional dilution of Black voters' ability to vote for the legislator of their choice and ordered the map redrawn.
The case will now head to the Florida Supreme Court, where a majority of justices are DeSantis appointees.
News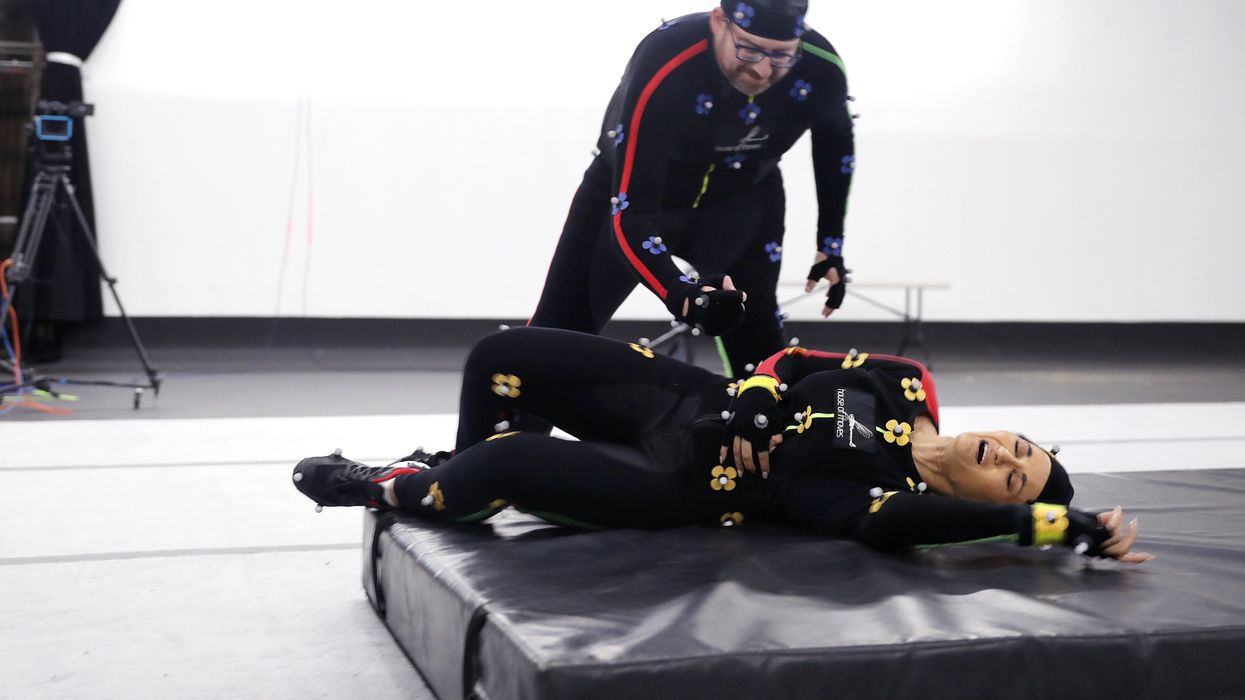 "The result of this vote shows our membership understands the existential nature of these negotiations," union president Fran Drescher said.
Screen Actors Guild-American Federation of Television and Radio Artists video game performers voted 98.32% in favor of authorizing a strike Monday, a day before negotiations were set to resume with industry representatives.
The voice and motion-capture performers want inflation-adjusted wages, improved workplace safety, and protection against the exploitative use of artificial intelligence. Similar concerns about AI drove the Writers Guild of America and the film and television actors represented by SAG-AFTRA out on strike earlier this year.
"It's time for the video game companies to stop playing games and get serious about reaching an agreement on this contract," SAG-AFTRA President Fran Drescher said in a statement. "The result of this vote shows our membership understands the existential nature of these negotiations, and that the time is now for these companies—which are making billions of dollars and paying their CEOs lavishly—to give our performers an agreement that keeps performing in video games as a viable career."
The strike authorization vote was cast by 27.47% of eligible union members. It does not mean the video game actors will strike, but the union hopes it will give them bargaining power in negotiations that have dragged on since they began in October 2022. In November of that year, the Interactive Media Agreement between video game performers and major companies expired, Reuters reported. It has been extended on a month-to-month basis ever since.
"After five rounds of bargaining, it has become abundantly clear that the video game companies aren't willing to meaningfully engage on the critical issues: compensation undercut by inflation, unregulated use of AI, and safety," SAG-AFTRA National Executive Director and Chief Negotiator Duncan Crabtree-Ireland said in a statement.
AI is an emerging concern across the creative industries, as performers and writers want to make sure they retain the rights to their images and work.
"It's not being dramatic to say we are at a crossroads where the very sustainability of a career performing in video games is at stake."
"This is at an inflection point for our industry. In particular with AI, because right now there aren't any protections," Ashly Burch, a voice actor for the video game Horizon Zero Dawn, told Reuters. "So, there's every possibility that someone could sign a contract and be signing away the right to their voice or their movement."
The union also wants to make sure on-camera performers are entitled to the same breaks as off-camera performers, to improve physical safety for motion-capture actors, and to increase voice-stress protections for voice actors.
On the other side of the negotiating table sit 10 of the largest video game companies in the business, according to More Perfect Union. They are Activision Productions Inc., Blindlight LLC, Disney Character Voices Inc., Electronic Arts Productions Inc., Formosa Interactive LLC, Insomniac Games Inc., Epic Games, Take 2 Productions Inc., VoiceWorks Productions Inc., and WB Games Inc., the union said.
"We will continue to negotiate in good faith to reach an agreement that reflects the important contributions of SAG-AFTRA-represented performers in video games," a spokesperson for the IMA toldThe Hollywood Reporter. "We have reached tentative agreements on over half of the proposals and are optimistic we can find a resolution at the bargaining table."
If they don't, members may join their film and television colleagues on the picket line.
"It's not being dramatic to say we are at a crossroads where the very sustainability of a career performing in video games is at stake," SAG-AFTRA executive vice president Ben Whitehair said in a video recorded for members, according to The Hollywood Reporter.
News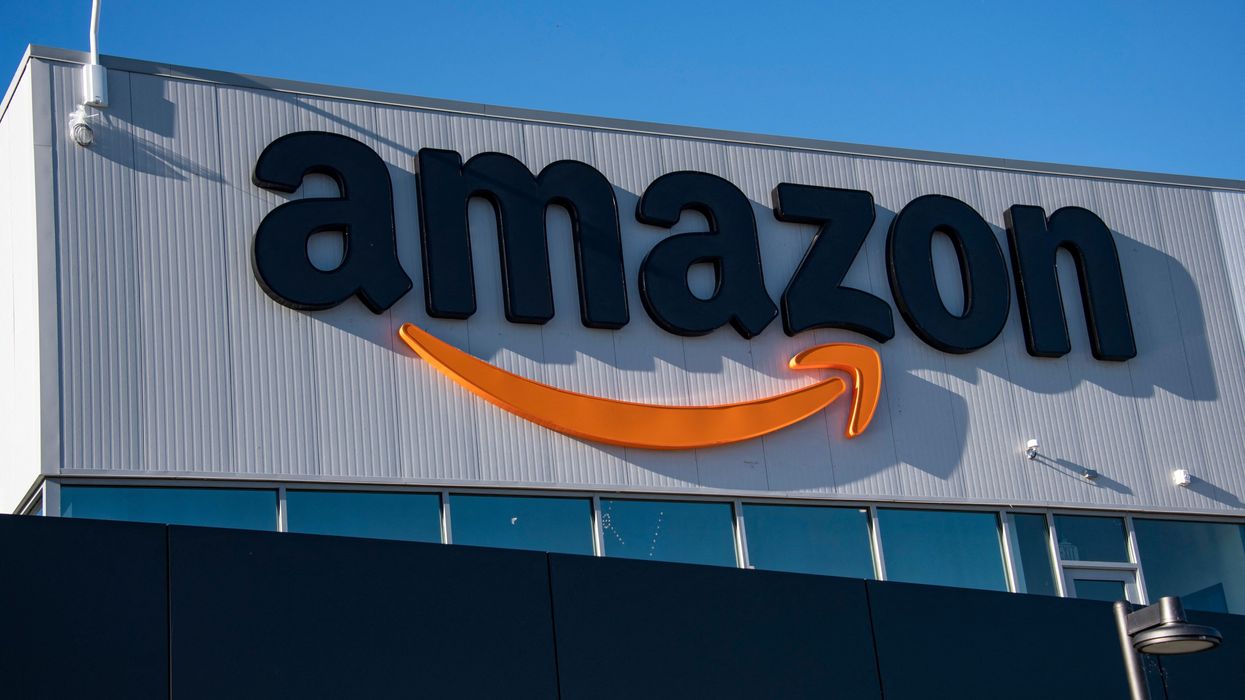 "Breaking up Amazon is key to repairing the online market and opening the way for competition," said one expert.
Economic justice advocates applauded on Tuesday as the Federal Trade Commission and 17 states filed a sweeping antitrust lawsuit against Seattle-based Amazon.com for illegally dominating the online retail economy at the expense of consumers.
"Freedom of commerce is a fundamental liberty of American democracy," declared Open Markets Institute executive director Barry Lynn in response to the suit. "Today the FTC took a first step to restoring the liberty of every individual and business who relies on essential internet platforms to exchange goods, services, and ideas with one another."
Lynn praised the commission for "targeting some of the most egregious abuses by Amazon of the dominant position it has acquired over vast swaths of online commerce, and the corporation's routinized manipulation of other people's business for its own private purposes."
"Seldom in the history of U.S. antitrust law has one case had the potential to do so much good for so many people."

The 172-page complaint "lays out how Amazon has used a set of punitive and coercive tactics to unlawfully maintain its monopolies," said FTC Chair Lina Khan in a statement. "The complaint sets forth detailed allegations noting how Amazon is now exploiting its monopoly power to enrich itself while raising prices and degrading service for the tens of millions of American families who shop on its platform and the hundreds of thousands of businesses that rely on Amazon to reach them."
The document—filed in a federal court in Washington state—alleges that Amazon maintains "durable monopoly power" in the online superstore and marketplace services markets, including by stifling price competition and coercing sellers into using its fulfillment service. The section on its algorithmic tool "Project Nessie" is heavily redacted.
"Seldom in the history of U.S. antitrust law has one case had the potential to do so much good for so many people," noted John Newman, deputy director of the FTC's Bureau of Competition. States led by both Democrats and Republicans—Connecticut, Delaware, Maine, Maryland, Massachusetts, Michigan, Minnesota, New Jersey, New Hampshire, New Mexico, Nevada, New York, Oklahoma, Oregon, Pennsylvania, Rhode Island, and Wisconsin—joined the highly anticipated lawsuit.
Amazon—which was founded by Jeff Bezos, one of the richest people on the planet, and is now the second-largest private employer in the United States—swiftly pushed back on Tuesday.
David Zapolsky, the company's senior vice president of global public policy and general counsel, claimed the FTC case "is wrong on the facts and the law." He said the challenged practices "have helped to spur competition and innovation across the retail industry, and have produced greater selection, lower prices, and faster delivery speeds for Amazon customers and greater opportunity for the many businesses that sell in Amazon's store."
Meanwhile, critics of the company joined Open Markets in celebrating the development—echoing praise for FTC in June, when the commission sued Amazon over its "yearslong effort to enroll consumers into its Prime program without their consent while knowingly making it difficult for consumers to cancel their subscriptions."
Matt Stoller, director of research at the American Economic Liberties Project, said Tuesday that "the FTC is right to challenge Amazon, a company that appears to offer low prices under the guise of free shipping but in fact inflates prices across the whole economy."
"In order to reach most online customers, sellers must sell through Amazon. This market power enables Amazon to set the price floor on almost every online retail item offered by sellers, extract a 50% cut from each sale, and punish sellers who try to sell elsewhere at lower prices," he explained. "At the same time, it leverages its dominance to block rivals from entering the markets in which it offers services, while its own marketplace is increasingly saturated with pay-to-play junk ads."
"There's no such thing as 'free shipping' just as there's no such thing as a free lunch, Amazon is just hiding from consumers how much they have to pay," Stoller stressed. "Amazon is a monopoly, and we're thrilled to see the FTC end its coercive tactics."
Stacy Mitchell, co-director at the Institute for Local Self-Reliance—which has spent over a decade sounding the alarm about the retail giant's practices—charged that "for too long Amazon has been allowed to maintain a stranglehold on the online market."
"The filing of this lawsuit is a victory for freedom and self-governance; it marks a crucial rekindling of public authority to check unaccountable private power," said Mitchell. "This is one of the most important antitrust cases in U.S. history."
"Breaking up Amazon is key to repairing the online market and opening the way for competition," she argued. "As this lawsuit shows, Amazon's anti-competitive tactics largely hinge on leveraging the interplay between its retail division, third-party marketplace, and logistics operation. Separating them would eliminate Amazon's ability to monopolize the market. We are encouraged that both the scope of this case and the FTC's request for the court to consider structural remedies show that the agency intends to tackle Amazon's monopoly power at its root."
Demand Progress communications director Maria Langholz called the case "long overdue," given the company's record of "shamelessly engaging in exclusionary and unfair tactics to trap third-party sellers in its own marketplaces, gouge them with predatory fees, and punish them for trying to offer lower prices to consumers."
"This marks a historic step in challenging Amazon's abuse of its market dominance and its anti-consumer, anti-worker, anti-small business practices," Langholz said. Like Mitchell, she also suggested that the suit should be "a catalyst for a broader conversation about the need to break up Amazon as the best and most effective remedy."
News
Independent, nonprofit journalism needs your help.
Please Pitch In
Today!