For Immediate Release
March, 16 2010, 12:53pm EDT
Contact:
Brenda Bowser Soder,bowsersoderb@humanrightsfirst.org,O -202/370-3323, C - 301/906-4460
Reform Recommendations Target Lengthy Court Delays, Arbitrary Filing Deadline, Refugee Resettlement System
WASHINGTON
Human Rights First today unveiled a series of key policy reform
recommendations designed to renew America's commitment to the protection
of refugees. These recommended reforms, released during the
organization's symposium marking the 30th anniversary of the Refugee Act
of 1980, call on the Obama Administration and Congress to implement
immediate changes that would prevent the unnecessary and prolonged
detention of asylum seekers by providing prompt court review of
detention, end the practice of barring refugees with a well-founded fear
of persecution on the basis of an arbitrary asylum filing deadline, and
ensure the protection of refugees at risk of imminent harm by creating a
fast-track resettlement process.
"A lot has happened in the 30 years since Congress passed the
landmark Refugee Act - including escalating detention and a barrage of
new barriers that limit access to asylum for those who seek this
country's protection from persecution. The U.S. resettlement system also
needs to be more responsive to the evolving needs of today's refugees,"
said Human Rights First's Eleanor Acer. "It's time for U.S.
policymakers to reform policies and provisions of law that are
inconsistent with our nation's commitments and values."
When Congress passed the Refugee Act of 1980, the United States
created the legal status of asylum and a formal framework for resettling
refugees from around the world. The Refugee Act also established a
standard for uniform and principled refugee eligibility, eliminating the
ideological biases that had dominated prior laws, and incorporating the
definition of a "refugee" from the 1951 Convention Relating to the
Status of Refugees. However, over the years, the United States has
faltered in its commitment to those who seek protection. During the last
fifteen years, a barrage of new laws, policies and legal
interpretations have undermined the institution of asylum in the United
States and led the United States to deny asylum or other protection to
victims of persecution. On the other hand, the U.S. resettlement system
has struggled to adapt to the needs of today's refugees, at times
failing to move sufficiently swift to identify and resettle vulnerable
refugees from overseas, including those at imminent risk.
Human Rights First's recommendations address these critical problems
and provide a roadmap of concrete reforms in five key areas that the
United States can implement this year to renew its commitment to refugee
protection. Among Human Rights First's recommendations are the
following:
Provide Prompt Court Review of Detention: The Departments of
Homeland Security and Justice should revise regulatory language and/or
Congress should enact legislation to provide arriving asylum seekers and
other immigrants in detention with the chance to have their custody
reviewed in a hearing before an Immigration Judge.
Eliminate the Asylum Filing Deadline: Congress should eliminate
the one-year filing deadline that bars refugees with well-founded fears
of persecution from asylum.
Develop a Fast-Track Process for Refugees at Imminent Risk: The
White House, working with the Departments of State and Homeland
Security, should develop a formal global system to fast-track refugee
status determinations and resettlement processing for refugees facing
imminent harm in countries of first asylum.
Protect Refugees from Inappropriate Exclusion: Congress and the
White House should revise the U.S. laws, policies and legal positions
that are excluding refugees from asylum protection under "terrorism" and
other bars in ways that are inconsistent with U.S. commitments under
the Refugee Convention and Protocol.
Accentuate Refugee Protection Within the Department of Homeland
Security: The Department of Homeland Security should create a Refugee
Protection Office and the DHS Office of Policy should elevate in
seniority the position dedicated to refugee and asylum matters. These
structural changes would serve to increase coordination across DHS
components and ensure implementation of directives and guidance
affecting refugees and asylum seekers.
"Over the years, thousands of refugees have been affected by flawed
policies that are limiting this country's ability to protect the
persecuted. The recommendations
we have outlined represent real solutions that can be advanced this
year to strengthen America's commitment to protecting victims of
religious, political, ethnic and other forms of persecution," concluded
Acer.
Human Rights First is a non-profit, nonpartisan international human rights organization based in New York and Washington D.C. Human Rights First believes that building respect for human rights and the rule of law will help ensure the dignity to which every individual is entitled and will stem tyranny, extremism, intolerance, and violence.
LATEST NEWS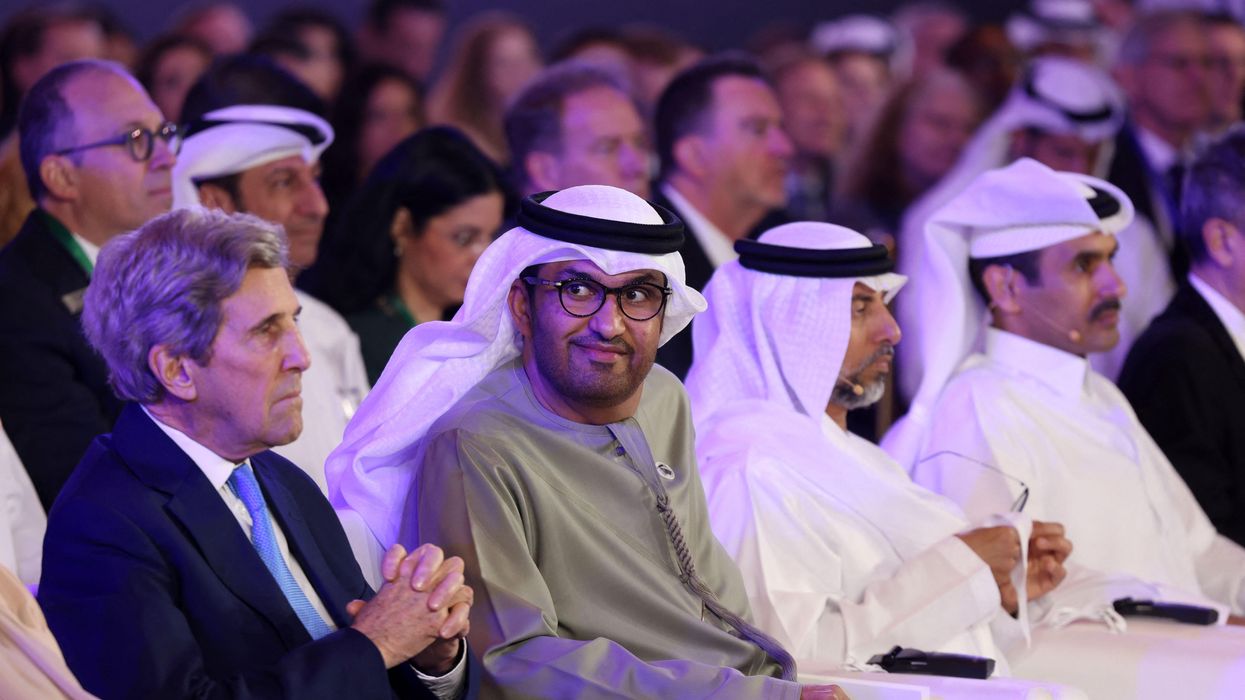 "Appointing a petrol company executive as president of COP28 is an effrontery several orders of magnitude beyond anything that happened before in the history of the U.N. climate process."
A global network of more than 450 climate justice organizations said Thursday that the upcoming COP28 talks in United Arab Emirates will—like the United Nations climate conferences before it—end in failure as long as the fossil fuel industry is allowed to influence and dictate the terms of the event.
The Kick Big Polluters Out network raised particular concern over the UAE's recent appointment of Sultan Al Jaber, head of the country's state-owned Abu Dhabi National Oil Company (ADNOC), to preside over the end-of-year talks—a decision that climate campaigners said throws the integrity and seriousness of COP28 into further question.

"There is no honor in appointing a fossil fuel executive who profits immensely off of fueling the climate crisis to oversee the global response to climate change," the network wrote in a letter to U.N. Secretary-General António Guterres, U.N. Framework Convention on Climate Change (UNFCCC) executive secretary Simon Stiell, and all parties to the UNFCCC.
"That such a move could ever be seen to be legitimate amidst an intensifying climate crisis where millions of lives and ecosystems are on the line exemplifies just how insidious Big Polluters' stranglehold over climate policy is," continued the letter, which was spearheaded by four UNFCCC constituencies representing millions of people. "No COP overseen by a fossil fuel executive can be seen as legitimate. COP presidencies must be free and independent of fossil fuel influence. It's time for the UNFCCC to deliver the long overdue equitable phaseout of fossil fuels."
The letter comes days after Politicoreported that the U.N. is "querying the presidency of this year's COP28 climate talks over its ties" to ADNOC, the 12th-largest oil company in the world by production.
"The main COP28 team is using two stories of an 11-floor office building in Abu Dhabi also used by the Ministry of Industry and Advanced Technology located next to ADNOC's headquarters," Politico noted. "That prompted the secretariat of the United Nations Framework Convention on Climate Change to send a series of questions to the presidency of the climate talks enquiring about whether the presidency will be independent of the oil company."
According to the outlet, which cited an unnamed source with knowledge of the matter, the questions raised by the U.N. "include whether there is a firewall between the two institutions; whether ADNOC has access to COP28 meetings and strategic documents; if the staff working on the climate conference are relying on the oil giant's IT systems; if part of the work will be devoted to protecting ADNOC's interests; and whether the climate team is being paid by the oil company."
"Polluters have a role to play: Stop polluting. They cannot be placed on a leadership pedestal."
Rejecting pressure to rescind his appointment, the UAE has said Al Jaber will stay on as head of ADNOC as he presides over COP28, a striking conflict of interest given the oil giant's financial interest in limiting the scope of climate action.
John Kerry, the United States' special presidential envoy for climate, praised the selection of Al Jaber to oversee COP28, calling the oil company executive a "terrific environmentalist."
The UAE, one of the world's biggest oil producers, has ratified the Paris climate accord, but experts say its policies are way out of alignment with the agreement's critical 1.5°C warming limit.

Cansın Leylim Ilgaz, associate director of global campaigns at 350.org, said Thursday that "letting petrostates host the U.N. climate talks is bad enough, but appointing a petrol company executive as president of COP28 is an effrontery several orders of magnitude beyond anything that happened before in the history of the U.N. climate process."
"Attempts to sugarcoat this scandalous decision only serve to undermine the huge efforts of everyone working to limit global heating," Ilgaz added. "This brazen attempt of the dying fossil fuel industry to predetermine the outcome of COP28 will not stand."
But the Kick Big Polluters Out network stressed in its letter that the problem of fossil fuel influence on U.N. climate talks runs much deeper than Al Jaber.
"Fossil fuel interests overrun the UNFCCC and threaten its credibility," the network wrote. "At COP27 last November, more than 630 fossil fuel lobbyists registered to attend the climate negotiations. The UAE, now hosting COP28, had more fossil fuel lobbyists on its delegation than any other country. The grim reality is that this appointment represents a tipping point in which the UNFCCC is rapidly losing any legitimacy and credibility."
To succeed at delivering "the needed climate equity and action to end the era of fossil fuels, and to rapidly and justly transition to a new global system," the network said the UNFCCC must agree to four demands:
1. Big Polluters cannot write the rules. Big Polluters must not be allowed to unduly influence climate policymaking. This allows them to continue to weaken and undermine the global response to climate change, and it's why we are on the brink of extinction. The UNFCCC must urgently establish an Accountability Framework, including a regime-wide conflict-of-interest policy, that systematically ends this corporate capture.
2. No more Big Polluters bankrolling climate action. No Big Polluter partnership or sponsorships of climate talks or climate action. Not now. Not ever. Major polluters must not be allowed to greenwash themselves and literally buy their way out of culpability for a crisis they have caused. The UNFCCC will always fail to deliver so long as this is deemed acceptable.
3. Polluters out and People in. While civil society has always participated in the COP process, governments have made it more difficult each time for non-governmental organizations and climate justice movements to have their voices heard. We need
equitable, meaningful inclusion of civil society. Climate action must center the leadership and lived experience of the people, especially those on the frontlines of the climate crisis. With frontline communities in the lead, we must end the funding and validation of dangerous distractions and false solutions that promote Big Polluters' profits, enable their abuses, and guarantee decades more of fossil fuel use.
4. Reset the system to protect people and the planet, not Big Polluters. Big Polluters are destroying life as we know it. It's time to build a new way of living and collaborating that works for people, not polluters, and that restores, rather than destroys, nature. We
need real, just, accountable, gender-responsive, community-led, nature-restoring, and proven and transformative solutions to be implemented rapidly and justly. We need a total and equitable transition off of fossil fuels. We need real solutions that center the rights of Indigenous peoples, local communities, women, workers, and the protection of those speaking up for justice. We need an end to the impunity of corporate abuses
"Polluters have a role to play: Stop polluting," said Gadir Lavadenz of the global campaign to Demand Climate Justice. "They cannot be placed on a leadership pedestal and certainly not in a position to undermine and weaken policy. That is basically nonsense. The UNFCCC is not only reluctant to accept a straightforward conflict of interest policy, but it is undermining its already weak international trust year after year."
News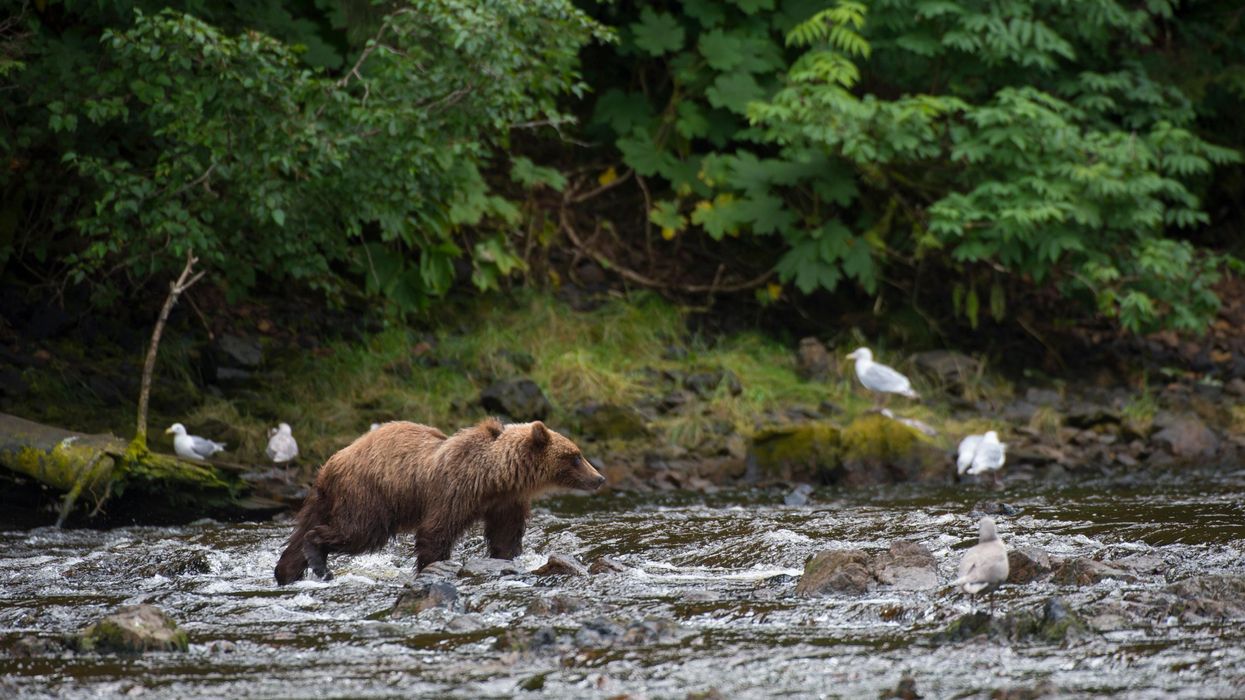 "This is great news for the forest, the salmon, the wildlife, and the people who depend on intact ecosystems to support their ways of life and livelihoods," said one advocate.
Indigenous and green groups on Wednesday applauded the Biden administration for reinstating protections for millions of acres of wilderness in Alaska's Tongass National Forest that were lifted during a Trump-era regulatory rollback spree.
The United States Department of Agriculture (USDA) announced Wednesday that it has finalized protections for the Tongass National Forest by restoring "longstanding roadless protections to 9.37 million acres of roadless areas that support the ecological, economic, and cultural values of Southeastern Alaska."
The Roadless Rule was established in 2001 to protect wilderness areas in U.S. national forests from roads and logging. The administration of former President Donald Trump rescinded the rule in 2020 amid a flurry of regulatory rollbacks, prompting a lawsuit from a coalition of Indigenous, conservation, and business organizations. The Biden administration subsequently committed to reviving the Roadless Rule in 2021.
"As our nation's largest national forest and the largest intact temperate rainforest in the world, the Tongass National Forest is key to conserving biodiversity and addressing the climate crisis," U.S. Agriculture Secretary Tom Vilsack said in a statement Wednesday. "Restoring roadless protections listens to the voices of tribal nations and the people of Southeast Alaska while recognizing the importance of fishing and tourism to the region's economy."
\u201cThe moment we\u2019ve been waiting for! \ud83c\udf32\ud83c\udf89 Roadless Rule protections have OFFICIALLY been reinstated in Tongass National Forest! This will restore federal protection to just over 9 million undeveloped acres in America\u2019s largest national forest.\u201d

— The Wilderness Society \ud83c\udf33 (@The Wilderness Society \ud83c\udf33) 1674680022
According to the advocacy group Defenders of Wildlife:
The Tongass contains rare expanses of pristine old-growth forest and as many as 17,000 miles of creeks, rivers, and lakes. These waters abound with all five species of Pacific salmon, which anchor the economy of Southeast Alaska. Approximately 1 million visitors come from all over the U.S. and internationally each year to see its glaciers, old-growth forests, and abundant wildlife.

The Tongass supports an incredible array of biodiversity and is home to the Alexander Archipelago wolf, brown bears, bald eagles, northern goshawks, and Pacific marten, among others. The Tongass is also one of the world's largest carbon reservoirs, storing the equivalent of about 8% of the carbon stored in all the U.S. forests combined. In addition, a broad coalition of tribal leaders, outdoor recreation businesses, and conservationists in Southeast Alaska have fought to preserve the region's remaining cedar, hemlock, and Sitka spruce trees.
"The restoration of National Roadless Rule protections for the Tongass National Forest is a great first step in honoring the voices of the many tribal governments and tribal citizens who spoke out in favor of Roadless Rule protections for the Tongass," said Naawéiyaa Tagaban, the environmental justice strategy lead at Native Movement. "We are grateful to the Biden administration for taking this first step toward long-term protections for the Tongass. We hope that going forward true long-term protections will be established that do not rely on a rule which can be changed at the whim of a presidential administration."
"The administration must look to tribal sovereignty and Indigenous stewardship as the true long-term solution for protections in the Tongass," Tagaban added. "Tlingit, Haida, and Tsimshian people have lived in and managed the Tongass national forest for generations; true protections will look like the restoration of lands into Indigenous ownership."
\u201cBREAKING: The Biden administration has finalized the Roadless Rule on the Tongass! This is thanks to years of hard work by Tribes, small businesses, conservation groups, and Tongass supporters like yourself! \n\nFor more information, see https://t.co/pORem4DCcM \n\n#ProtectTheTongass\u201d

— SEACC (@SEACC) 1674679664
Kate Glover, senior attorney at EarthJustice, said her group applauds the Forest Service "for making good on its commitment to tribes and to the climate by restoring the Roadless Rule across the Tongass. This is great news for the forest, the salmon, the wildlife, and the people who depend on intact ecosystems to support their ways of life and livelihoods."
Teague Whalen, who owns Tongass Teague, asserted that "there are two uncompromising realities for the survival of life on this planet: clean air and clean water."
"My hiking tours into the Tongass begin at the literal end of our road, where the Roadless Rule reinstatement will ensure that the Tongass can continue to be a lasting carbon sink," Whalen added.

News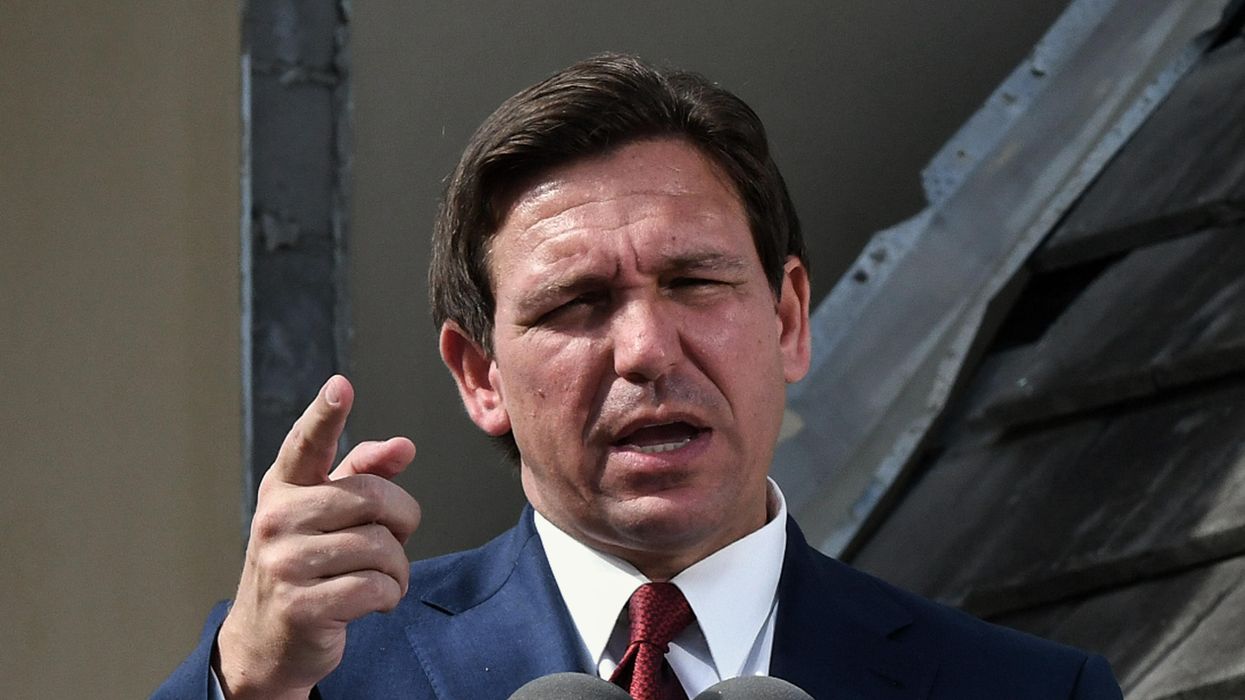 "DeSantis decided to deny the potentially life-changing class and effectively censor the freedom of our education and shield us from the truths of our ancestors," said prospective plaintiff Elijah Edwards.
Three high school students represented by attorney Benjamin Crump are planning to sue Republican Florida Gov. Ron DeSantis for rejecting a new high school Advanced Placement African-American studies course, the prominent civil rights lawyer said Wednesday.
As Common Dreamsreported last week, DeSantis rejected the pilot course in AP African-American studies being tested by the College Board—the organization behind the SAT exam—as he believes it "lacks educational value" and violates the state's Stop WOKE Act by promoting critical race theory (CRT). There is little to no evidence that CRT—a graduate-level academic discipline examining systemic racism—is being taught in any K-12 school in Florida, or anywhere in the United States.
"Are we really okay with Ron DeSantis deciding what's acceptable for America's students across the country about Black history?"
"We are here to give notice to Gov. DeSantis that if he does not negotiate with the College Board to allow AP African-American studies to be taught in the classrooms across the state of Florida, that these three young people will be the lead plaintiffs in a historic lawsuit," Crump said during a Wednesday press conference at the state Capitol in Tallahassee, referring to students Elijah Edwards, Victoria McQueen, and Juliette Heckman.
Victoria McQueen, a junior at Leon High School in Tallahassee, said that "there are many gaps in American history regarding the African-American population. The implementation of an AP African-American history class will fill in those gaps."
"Stealing the right for students to gather knowledge on a history that many want to know about because it's a political agenda goes to show that some don't want... the horrors this country has done to African-Americans to finally come to light," she added.
In Florida, those "horrors" include the centuries-long experiences of slavery and Jim Crow, including 20th-century atrocities like the Ocoee and Rosewood massacres and lynchings like the Newberry Six —events that shaped the state's modern history.
Another one of the students, high school sophomore Elijah Edwards, said that "Gov. DeSantis decided to deny the potentially life-changing class and effectively censor the freedom of our education and shield us from the truths of our ancestors."
"I thought here in this country, we believe in the free exchange of ideas, not the suppression of it," he added.
Also present at the press conference were Florida House Minority Leader Fentrice Driskell (D-63), Florida Legislative Black Caucus Chairwoman Dianne Hart (D-61), state Sen. Shevrin Jones (D-35), American Federation of Teachers secretary-treasurer Fedrick Ingram, and National Black Justice Coalition executive director David Johns.
"By rejecting the African-American history pilot program, Ron DeSantis clearly demonstrated he wants to dictate whose story does and doesn't belong," said Driskell.
She continued:
He wants to control what our kids can learn based on politics, not on sound policy. He repeatedly attacks the First Amendment rights of Floridians with books being banned from libraries and classrooms and now throwing his weight against this AP African-American history course. He is undermining the rights of parents and students to make the best decisions for themselves. He wants to say that I don't belong. He wants to say you don't belong... But we are here to tell him, we are America. Governor, Black history is American history and you are on the wrong side of history.
Acknowledging that the course "will be altered and resubmitted and most likely they'll be able to make enough changes for the governor to approve it," Driskell asked, "but at what cost? Are we really okay with Ron DeSantis deciding what's acceptable for America's students across the country about Black history?"
"Accurately teaching our history is not political until others make it so," Driskell asserted. "How is political to talk about the struggles we've endured? How is political to talk about and to remember our history?"
"The truth is the truth; you can't change it, it simply is," she added. "But if you try to sugarcoat it, if you refuse to teach it accurately, then the truth can be suppressed, it can be diminished, and if we're not vigilant, it can even be erased."
The governor also signed a law requiring "media experts" to ensure that all books in Florida classrooms are "free of pornography," are "appropriate for the age level and group," and contain no "unsolicited theories that may lead to student indoctrination." Violators face felony charges, leading some teachers to cover or remove books from their classroom libraries for fear of running afoul of the law.
DeSantis stridently touts himself as a champion of "freedom."

"Together we have made Florida the freest state in these United States," he said during his 2022 State of the State address. "While so many around the country have consigned the people's rights to the graveyard, Florida has stood as freedom's vanguard."
News
SUPPORT OUR WORK.
We are independent, non-profit, advertising-free and 100%
reader supported.