For Immediate Release
Contact:
Brenda Bowser Soder,bowsersoderb@humanrightsfirst.org,O -202/370-3323, C - 301/906-4460
US Must Refocus on Safety of Displaced Iraqis
Iraqi Refugee Act Anniversary Provides Opportunity to Reaffirm U.S. Commitment to Protecting Iraqi Refugees
WASHINGTON
Today, two years after the bipartisan Refugee Crisis in
Iraq Act became law, Human Rights First is calling for a renewed focus
on the safety and security of Iraq's refugees, including those who have
been targeted because of their work with the U.S. government, military,
non-governmental organizations and journalists.
"The United States has improved its resettlement
efforts over the last two years, but several serious unaddressed
problems continue to delay some Iraqi refugees and their families
stranded abroad in difficult and sometimes dangerous circumstances,'
said Human Rights First's Eleanor Acer. 'Just as troubling is the
reality that most of Iraq's refugees will not be resettled and cannot
return home given their very real security and protection concerns. The
administration must ensure that protecting the rights of Iraq's
refugees and displaced people is at the top of the U.S. foreign policy
agenda in its discussions with Iraq, Syria, Jordan and other states."
In April 2009, Human Rights First issued a report, Promises to the Persecuted: The Refugee Crisis in Iraq Act of 2008,
which recommended specific reforms to ensure that Iraqi refugees -
including those who have worked with the United States or U.S. groups -
are brought to safety in a timely manner. Today, the organization
reiterated its call for the United States to implement these and other
key reforms to help ensure the protection of Iraqi refugees and
displaced people.
Specifically, Human Rights First urges the U.S. government to:
Reduce processing times for Iraqi refugees who access the U.S. refugee program directly.
The State Department should increase staffing at the Embassy in Baghdad
and the International Organization of Migration, and the Department of
Homeland Security should increase the frequency and staffing of its
"circuit ride" visits to the region, so that the refugee applications
of thousands of U.S.-affiliated Iraqis and their families facing danger
can be processed expeditiously.
Improve the multi-agency security clearance process. Many
Iraqi refugees and other Iraqis who have worked for the United States
have had their applications delayed for months or longer due to delays
in the multi-agency security clearance process. The administration
should implement improvements to this process promptly, including
better coordination and additional resources to all agencies involved,
so that refugees and others who meet all of the requirements for
admission to the United Sates do not wait indefinitely - many while
facing on-going dangers in their countries of first asylum - for final
answers on their applications.
Develop a formal system to fast-track refugee status
determinations and resettlement processing for refugees who face
imminent danger in their countries of first asylum. The
priority access afforded under the Act is available only in specific
locations and to specific populations. The United States should develop
an effective process for fast-tracking cases involving urgent
protection concerns. A wide range of individuals have been reported to
face serious threats or harm, including U.S.-affiliated Iraqis, victims
of sexual and gender-based violence, and LGBT refugees.
Ensure that the U.S. devotes sufficient attention and priority to addressing the protection needs of Iraq's displaced people.
Human Rights First welcomed President Obama's August 2009 appointment
of Samantha Power, Senior Director for Multilateral Affairs and Human
Rights at the National Security Council, to coordinate the work of the
many U.S. agencies engaged on issues that affect Iraqi refugees and
internally displaced persons. The office of Multilateral Affairs and
Human Rights should be provided with adequate resources, including
additional staff, to facilitate effective leadership, coordination, and
consistent engagement with the Government of Iraq and the international
community on the needs of displaced Iraqis.
The Refugee Crisis in Iraq Act was first proposed in
June 2007 by the late Senator Edward Kennedy (D-MA) and former Senator
Gordon Smith (R-OR). It mandated Special Immigrant Visas (SIVs) for
Iraqis who worked with the U.S. government, military, or contractors
for at least a year; direct access to the U.S. refugee resettlement
program for Iraqis who worked with the U.S. government, military,
contractors, or U.S.-based media or NGOs, and certain minority groups;
and refugee processing inside Iraq.
In Promises to the Persecuted,
Human Rights First found that, despite a Congressional mandate intended
to expedite Iraqi refugee processing times, only a small portion of
eligible Iraqis had been granted safe haven in the United States. Since
the Act became law, the United States has issued 3,064 SIVs to
U.S.-affiliated Iraqis under the Act's terms. It has issued an
additional 1,552 SIVs under a previous law, for a total of 4,616 SIVs
issued to Iraqis who worked for the U.S. government, military, or
contractors, and their families (as of September 30, 2009, the most
recent data available from the State Department).
Human Rights First has estimated that there are
approximately 146,000 U.S.-affiliated Iraqis, including Embassy direct
hires, contractors, and employees of U.S.-based media and NGOs. This
figure does not include spouses and children. The United States has
promised to resettle 17,000 Iraqi refugees this fiscal year, and since
the war began almost seven years ago, the State Department has brought
approximately 38,000 Iraqis to safety in the United States through the
refugee resettlement program. These refugees include religious
minorities, persecuted women with children, and those who were targeted
because of their work with the U.S. government. The United Nations
refugee agency has stated that more than 53,000 vulnerable Iraqis
remain in need of resettlement.
Human Rights First is a non-profit, nonpartisan international human rights organization based in New York and Washington D.C. Human Rights First believes that building respect for human rights and the rule of law will help ensure the dignity to which every individual is entitled and will stem tyranny, extremism, intolerance, and violence.
LATEST NEWS
"The metamorphosis of BJP's vindictive politics into autocracy is happening at an alarming pace," one Indian state's chief minister said in response to the parliamentary expulsion and criminal sentencing of Rahul Gandhi.
Democracy defenders sounded the alarm Friday after senior Indian opposition leader Rahul Gandhi was ousted from his parliamentary seat a day after being sentenced to two years in prison in a dubious defamation case involving an insult against the surname of Prime Minister Narendra Modi.
India's lower house of Parliament announced Friday that Gandhi—a former president of the Indian National Congress party (called Congress for short) who until Thursday represented the constituency of Wayanad in the southern state of Kerala—was disqualified to serve in office due to his conviction for defaming the Modi name.
The case involved Gandhi allegedly asking during a 2019 campaign rally in Kolar, Karnataka, "How come all the thieves have Modi as the common surname?"
The Times of Indiareports Surat Chief Judicial Magistrate H. H. Varma convicted Gandhi for defamation under the Indian Penal Code. Varma granted Gandhi bail on a bond of ₹15,000 (approx. $180) and suspended the sentence for 30 days so he may appeal.
While convicting Gandhi, Varma said that the defendant could have limited his insult to the prime minister, but by disparaging all people with the name, the defendant "intentionally" defamed them.

The Modi surname comes from the Modh Ghanchi or Teli Ghanchi community primarily inhabiting western states like Gujarat, Maharashtra, and Rajashtan, and traditionally employed in the oil pressing and trading business. Although officially designated an Other Backward Caste, Gujaratis do not view the widely successful group as such.
Gandhi tweeted Friday that he is "fighting for the voice of India" and is "ready to pay any cost."

Congress called Gandhi's conviction an "infirm, erroneous, and unsustainable" judgment.
Party spokesperson Abhishek Manu Singhvi said the government's "efforts to create a chilling effect, a throttling effect, strangulating effect on open, fearless speech relating to public interest, will not stop either Rahul Gandhi or the Congress party."
"There are some disturbing aspects of this judgment which of course will be subject to challenge immediately, but firstly, the heart of the law of criminal defamation is that persons who are complainants should be those who must be able to demonstrate how they personally have been defamed, or prejudiced," Singhvi continued.
"Now," he added, "the admitted position is that no one who is the subject matter of the statement which is found to be offending has filed a criminal complaint."
M.K. Stalin, the leftist chief minister of Tamil Nadu state, tweeted that "the metamorphosis of BJP's vindictive politics into autocracy is happening at an alarming pace," a reference to Modi's right-wing Bharatiya Janata Party (BJP). The prime minister is also a member of the Hindu supremacist Rashtriya Swayamsevak Sangh (RSS) paramilitary group.
"The disqualification of Rahul Gandhi is an onslaught on all the progressive-democratic forces of our country," Stalin said in a statement Friday. "All the political parties in India shall realize this and we should oppose unitedly."
In the United States, Democratic California Congressman Ro Khanna—whose parents immigrated from Punjab state— called Gandhi's ouster a "deep betrayal of Gandhian philosophy and India's deepest values."
"This is not what my grandfather sacrificed years in jail for," Khanna added, referring to former Congress parliamentarian and independence movement figure Amarnath Vidyalankar. "Narendra Modi, you have the power to reverse this decision for the sake of Indian democracy."
Arundhati Roy, the renowned Indian writer, said during a Wednesday lecture at the Swedish Academy in Stockholm that "India's democracy is being systematically disassembled. Only the rituals remain."
Mentioning the persecution of religious minorities—especially Muslims—the brutal military occupation of Kashmir, and the imprisonment of journalists, Roy added that "India for all practical purposes has become a corporate, theocratic Hindu state, a highly policed state, a fearsome state [seething] with Hindu supremacist fervor."
News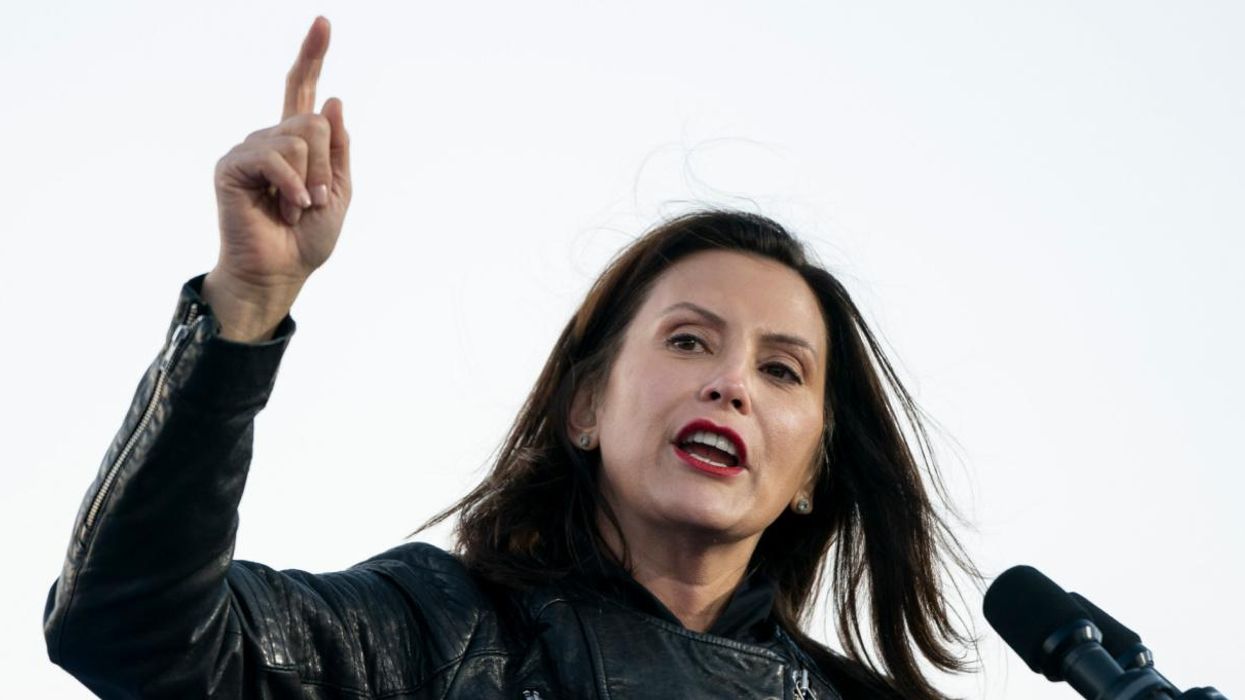 "After decades of anti-worker attacks, Michigan has restored the balance of power for working people by passing laws to protect their freedom to bargain for the good wages, good benefits, and safe workplaces they deserve," said one labor organizer.
Workers' rights advocates in Michigan on Friday applauded as Democratic Gov. Gretchen Whitmer signed a repeal of the state's so-called "right-to-work" law and restored the prevailing wage standard for state-funded construction projects.
The new laws make Michigan the first state to roll back anti-union right-to-work laws, which bar unions from requiring that all workers in unionized jobs pay dues, in nearly six decades.
"It feels great to be a Michigander today," said Lonnie Scott, executive director of Progress Michigan. "Any day that the corporate interests and lobbyists in Lansing fail is a day that deserves special recognition. It's refreshing to see workers get the recognition and rights they deserve after years of Republicans doing everything they could to undermine unions and the ability to organize in the workplace."
In a statement, Whitmer's office pointed to research from the Economic Policy Institute that showed people living in states without right-to-work laws are paid $1,600 more per year on average and have higher rates of insurance coverage than workers in states with anti-union rules. States without the anti-worker laws also have lower rates of workplace deaths.
"Today, we are coming together to restore workers' rights, protect Michiganders on the job, and grow Michigan's middle class," saidWhitmer. "Michigan workers are the most talented and hard-working in the world and deserve to be treated with dignity and respect."
The passage of Michigan's right-to-work law in 2012 provoked outcry and drew labor advocates from across the county to Lansing to rally against the law.
As Common Dreams reported earlier this month, many of the workers and supporters who protested over a decade ago were at the state Capitol when lawmakers passed the legislation repealing the law and restoring the prevailing wage, which requires that construction contractors pay union wages and benefits.
"After decades of anti-worker attacks, Michigan has restored the balance of power for working people by passing laws to protect their freedom to bargain for the good wages, good benefits, and safe workplaces they deserve," said Ron Bieber, president of the MIchigan AFL-CIO. "Ten years ago, Gov. Whitmer was standing side by side with well over 10,000 working people who showed up in Lansing to protest the devastating attack on their rights. Today, she has demonstrated yet again her unwavering commitment to putting working families first."
"After decades of attacks on working people," he added, "it's a new day in Michigan, and the future is bright."
Twenty-six other states have right-to-work laws in place, threatening unions' ability to operate as they limit the membership dues they can collect from the workers they represent.

"Now that workers' rights have been restored," said Janella James, executive director of the Michigan Nurses Association, "Michigan is once again leading the way for the country in showing what is possible when working families are put first."
News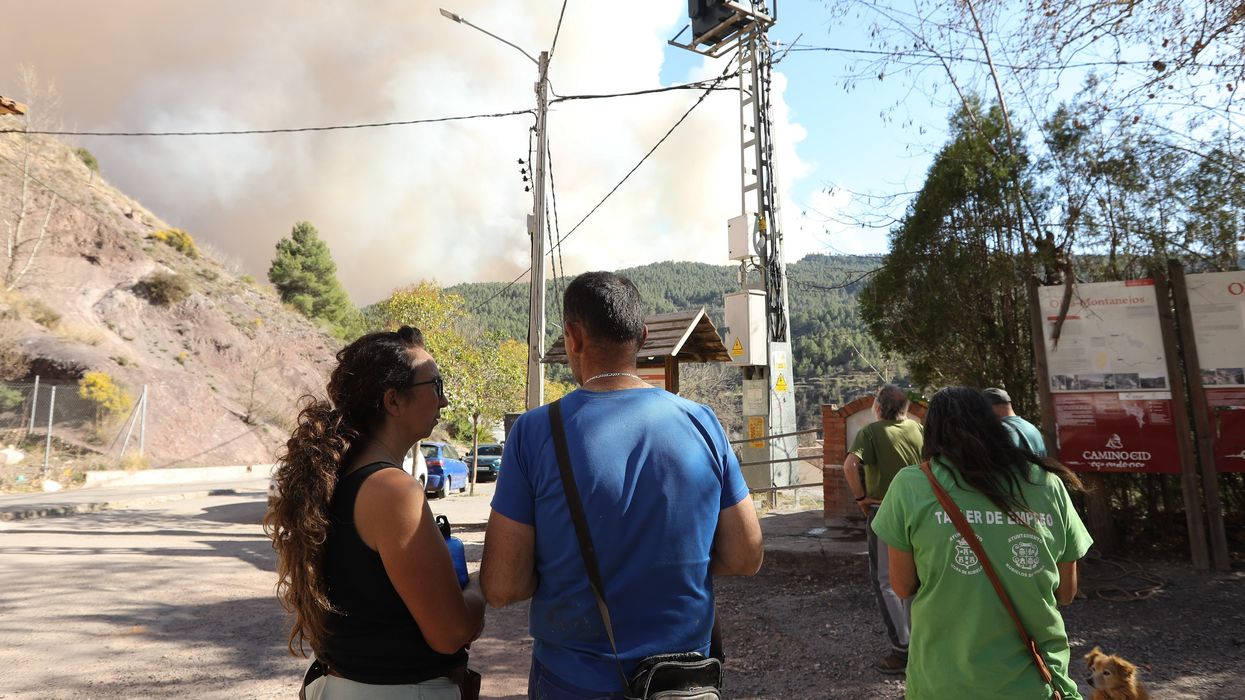 "These fires we're seeing, especially this early in the year, are once again proof of the climate emergency that humanity is living through, which particularly affects and ravages countries such as ours," said Spanish Prime Minister Pedro Sánchez.
A large wildfire raging in Spain's eastern Valencia region forced more than 1,500 people to flee their homes on Friday, providing further evidence of life-threatening consequences of the fossil fuel-driven climate crisis and bolstering the case for meaningful mitigation efforts.
Since it broke out in the municipality of Villanueva de Viver on Thursday, Spain's first major wildfire of the year has destroyed more than 7,400 acres of forest, prompting evacuation orders in eight communities across the Castellón province.
As residents sought refuge in shelters run by the Red Cross and other charities, more than 500 firefighters—supported by 18 planes and helicopters—were still attempting to contain the blaze on Friday afternoon.
"While firefighters believed they were managing to control the spread of the flames, strong winds and 'practically summertime temperatures' could reactivate it," Reuters reported, citing a local official.
"Summer is getting longer, it is arriving earlier, and the availability of water and humidity in the soil is unfortunately being reduced, making us much more vulnerable."
Ximo Puig, president of the Valencia region, told reporters the fire came "very early in the spring" and was "very voracious from the beginning."
It's not yet clear what sparked the blaze, but after months of arid conditions in the region, there's no shortage of dry fuel that can act as kindling. Climate scientists have long warned that as unmitigated greenhouse gas pollution causes temperatures to rise and droughts to worsen, wildfire seasons will grow longer and the number and severity of conflagrations will increase.
Speaking to reporters in Brussels, Spanish Prime Minister Pedro Sánchez said, "These fires we're seeing, especially this early in the year, are once again proof of the climate emergency that humanity is living through, which particularly affects and ravages countries such as ours."
According to Reuters, "An unusually dry winter across parts of the south of the European continent has reduced moisture in the soil and raised fears of a repeat of 2022."

Last year, wildfires destroyed nearly two million acres of land throughout Europe—more than double the annual average over the past 16 years, according to the European Commission. In Spain alone, 493 blazes wiped out more than 750,000 acres.
People in Spain, already suffering from a long-term drought marked by three years of below-average rainfall, are bracing for drier and hotter weather than usual this spring along the country's northeastern Mediterranean coast.
Experts have already started sounding the alarm about the likelihood of another catastrophic year for wildfires, especially if the frequency, duration, and intensity of heatwaves are comparable to last year, which saw records toppled.
"There is every reason to fear that this year too there will be numerous and widespread events."
"Out-of-season fires" are becoming increasingly common, Spanish Environment Minister Teresa Ribera told reporters this week. "Summer is getting longer, it is arriving earlier, and the availability of water and humidity in the soil is unfortunately being reduced, making us much more vulnerable."
Spain is far from alone. "A European Commission report this month observed a lack of rain and warmer-than-normal temperatures during the winter, raising drought warnings for southern Spain, France, Ireland, Britain, northern Italy, Greece, and parts of eastern Europe," Reuters reported. The commission "warned that low levels of water could affect strategic sectors including agriculture, hydropower, and energy production."
Lorenzo Ciccarese from the Italian Institute for Environmental Protection and Research told the outlet that "there is every reason to fear that this year too there will be numerous and widespread events."
The United Nations warned last year that as a result of planet-heating emissions and land-use change, wildfires are projected to increase 30% by 2050 and 50% by the end of the century.
After the Intergovernmental Panel on Climate Change released its latest assessment report this week, U.N. Secretary-General António Guterres said that limiting global warming to 1.5°C is possible, "but it will take a quantum leap in climate action," including a prohibition on greenlighting and financing new coal, oil, and gas projects as well as a phaseout of existing fossil fuel production.
News
SUPPORT OUR WORK.
We are independent, non-profit, advertising-free and 100%
reader supported.