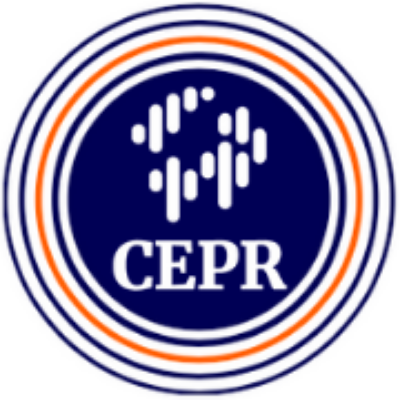 For Immediate Release
Contact:
Dan Beeton, 202-239-1460
Agreement to Restore Zelaya, if Honored, Will Be a Victory for Democracy in the Hemisphere, CEPR Co-Director Says
WASHINGTON
News
of a deal that would effectively end the coup d'etat in Honduras and
restore democratically elected President Manuel Zelaya to office would
be a "victory for democracy in the hemisphere" resulting from the
continued resistance of the Honduran people and pressure from Latin
American governments, Center for Economic and Policy Research (CEPR)
Co-Director Mark Weisbrot
said today. The deal reportedly includes a plan for a "unity
government," a "verification commission" to be made up of two respected
international figures and two respected national figures to enforce the
terms of the agreement, recognition of the planned November 29
elections, and a truth commission to investigate the coup d'etat and
subsequent events. According to negotiations agreed by both sides, the
Honduran congress must approve Zelaya's reinstatement.
The coup regime - and regime head Roberto Micheletti in particular -
has been erratic and unpredictable in its approach to the negotiations,
having edged close to an agreement before, only to reverse course at
the last minute.
"If the coup government sticks to the agreement and Zelaya returns to
office, then it will be a victory for democracy in the Western
Hemisphere," Weisbrot said. "This shows that international pressure
really matters. Despite the fact that the U.S. blocked stronger action
by the Organization of American States, it ultimately had to go along
with the rest of the hemisphere."
Last week, Marco Aurelio Garcia, the top foreign affairs advisor to
Brazilian president Lula da Silva said, "I believe the United States could put more pressure on the putschists."
"This shows that Latin America is not going back to the days when
U.S.-trained and funded military forces could overturn the will of the
electorate," Weisbrot said.
Weisbrot also noted the importance of the Honduran resistance movement
in achieving an apparent resolution to the crisis that favored
democracy over dictatorship: "The Honduran people never gave up,
defying repression every day to demonstrate in favor of democracy. The
National Resistance Front was disciplined and organized." This also
helped make it clear that any elections held under the dictatorship
would never be seen as legitimate.
Weisbrot noted that there were important political divisions within the
Honduran elite: "[Conservative, National Party candidate] Porfirio Lobo
wants the elections to be considered legitimate, since he's projected
to win."
The Obama administration did not initially condemn the coup, and in the
nearly four months since the coup occurred never made a legal
determination as to whether a military coup had actually transpired.
Such a determination would require, under the U.S. Foreign
Appropriations Act, a cut off of all forms of non-humanitarian aid.
The administration wavered back and forth in its support for Zelaya's
return. While it did enact some pressure on the coup regime through the
freezing of visas and limited cuts in aid; on September 28, the U.S. blocked the OAS
from passing a resolution that would have committed the OAS member
countries from recognizing the November 29 elections without the prior
restoration of Zelaya to office. U.S. State Department officials also
condemned Zelaya's efforts to return to Honduras. When Zelaya first
attempted to return in July, Secretary of State Hillary Clinton commented that his actions were "reckless". On August 4, the State Department sent a letter
to Senator Richard Lugar that seemed to blame Zelaya for the coup. Just
a few weeks ago, U.S. Ambassador to the Organization of American
States, Lewis W. Anselem said "The return of Zelaya absent an agreement is irresponsible and foolish."
But Zelaya's return to Honduras was clearly a catalyst to this negotiated settlement.
The Center for Economic and Policy Research (CEPR) was established in 1999 to promote democratic debate on the most important economic and social issues that affect people's lives. In order for citizens to effectively exercise their voices in a democracy, they should be informed about the problems and choices that they face. CEPR is committed to presenting issues in an accurate and understandable manner, so that the public is better prepared to choose among the various policy options.
(202) 293-5380
LATEST NEWS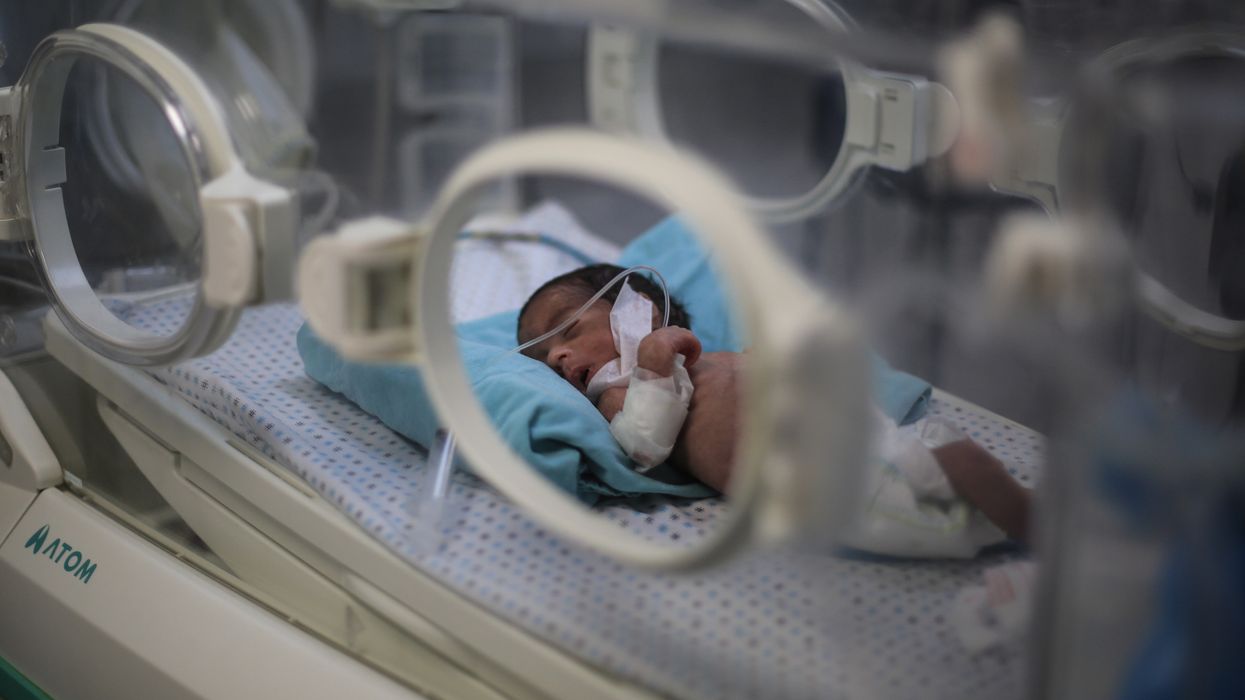 "Oxfam is urgently calling for a full cease-fire and unimpeded humanitarian access," said the group, explaining that a four-day pause in fighting is not sufficient.
Humanitarian workers in Gaza on Thursday said their daily experiences struggling to take care of pregnant people and babies demonstrate why a four-day pause in fighting is far from sufficient to save the lives of the blockaded enclave's most vulnerable residents, including newborns who have begun to die from preventable causes.
As Israel's blockade continues to keep Gaza authorities from providing clean water, food, sanitation, and heat to homes and hospitals, babies aged three months and younger "are dying of diarrhea, hypothermia, dehydration, and infection," said Oxfam International.
Juzoor, an organization partnering with Oxfam in northern Gaza, said premature births have increased by 25-30% since October 7 when Israel began its bombardment of Gaza in retaliation for an attack by Hamas.
The group has been supporting about 500 pregnant women in 13 shelters—where a total of 35,000 people are living—and many have gone into labor prematurely as they have the ongoing trauma of "walking long distances in search of safety, running away from bombs, and being crowded into shelters with squalid conditions."
Humanitarian workers are struggling to adequately care for thousands of people who have taken refuge in shelters, with waste piling up due to a lack of sanitation services and up to 600 people sharing one toilet.
Sally Abi Khalil, Middle East regional director for Oxfam, said the fact that the crisis has reached a stage where babies are dying of preventable illnesses is "abhorrent."

"Last month we lost at least one baby in every shelter, it's heartbreaking," said Umaiyeh Khammash, director of Juzoor. "Access to hospitals is extremely dangerous and virtually impossible, so many women are having to give birth with little or no maternity support in shelters."
As Common Dreams has reported, more than 50,000 Gaza residents are facing Israel's onslaught while pregnant, and more than 5,500 are expected to give birth within a month. Juzoor estimates that 30% of women will face pregnancy complications that require extra medical attention, putting their babies at greater risk—particularly in the first 28 days of life, when newborns are most vulnerable.

Khammash expressed fear that the group will soon be entirely out of food for residents.
"The absence of fuel has affected hospitals in the north and the shelters where we operate," he said. "There is no light, there is no heat. Now winter is coming and it's cold. It is really a disaster for everyone, but especially for expectant mothers."
Some women have given birth in recent weeks in repurposed classrooms surrounded by dozens of refugees, without qualified medical personnel present or any capacity for providing "basic hygiene," Khalil said.

"I don't think there is anyone anywhere in the world that would disagree that is simply inhumane," she added.

Oxfam is working to provide the Juzoor shelters with hygiene kits and food, while 60 health professionals have been mobilized to work with thousands of displaced people.

"But the ongoing violence, siege, and acute shortages of fuel and clean water severely hinder these efforts," said Oxfam as it called on officials to go further than negotiating only a four-day "humanitarian pause."

"Oxfam is urgently calling for a full cease-fire and unimpeded humanitarian access in order to restore vital services and provide desperately needed medical support particularly to pregnant women and newborn babies," said the group.
News
"We saw last night in Dublin a consequence of politicians spending years demonizing immigrants," said one critic.
Irish authorities on Friday condemned a far-right, anti-immigrant faction that rapidly spread rumors about the perpetrator of a violent knife attack in Dublin and ultimately tore through the streets of Ireland's capital Thursday night, setting cars and buses on fire and smashing storefront windows.
The country was shocked Thursday by a mid-day stabbing attack on three young children—including a five-year-old girl who sustained serious injuries—and a woman who were reportedly on their way to a daycare facility when a man assaulted them.
The Garda Síochána, Ireland's police force, were able to take the suspect into custody after several bystanders—including a Brazilian delivery driver who immigrated to the country—overtook the man, who authorities said acted on his own.
But the "appalling crime," as Minister for Justice Helen McEntee called the stabbing, soon gave way to chaos at the crime scene when far-right protesters arrived and began chanting anti-immigrant slogans.
One protester toldAgence France Presse that "Irish people are being attacked by these scum," even as the press reported that the suspected perpetrator was a naturalized Irish citizen who has lived in Ireland for 20 years.
The cost-of-living crisis in Ireland has fueled recent anti-immigrant protests and acts of violence, with a group of men violently attacking an encampment inhabited by migrants from several countries earlier this year. Such incidents have also led thousands of Irish people to march this year in support of the immigrant community.
The Brazil-born delivery driver, identified by The Irish Times as Ciao Benicio, told the paper that the far-right faction's decision to seize on the knife attack as evidence of a dangerous immigration crisis did not "make sense at all."
"I'm an immigrant myself and I was the one who helped out," said Benicio.
The city's public transit system was badly hit by the ensuing riots, with protesters setting trams and double-decker buses ablaze. They also smashed store windows on O'Connell Street, a major thoroughfare.
"This appalling incident is a matter for the Gardaí and that it would be used or abused by groups with an agenda that attacks the principle of social inclusion is reprehensible and deserves condemnation by all those who believe in the rule of law and democracy," said Irish President Michael Higgins in a statement.
Police commissioner Drew Harris said the riots were driven by misinformation that was spread for "malevolent purposes."

Mary Lou McDonald, president of the left-wing opposition party Sinn Féin, said the city of Dublin was "traumatized twice: by the barbaric attack... and then by marauding racist mobs."
Thirty-four rioters were arrested Thursday evening, and Prime Minister Leo Varadkar addressed the country's immigrant community by saying Ireland would be "vastly inferior" without immigration.
The demonstrators did not wreak havoc across the city "out of any sense of patriotism, however warped," said Varadkar, "they did so because they are filled with hate."

One critic of the riots noted that anti-immigrant sentiment has been egged on in recent years not only by politicians like Hermann Kelly, head of the far-right Irish Freedom Party, but also by liberal policymakers like British Labour Party Leader Keir Starmer.
Starmer said in a Sky News interview Thursday that migration levels in the U.K. are "shockingly high."
"We saw last night in Dublin," said agriculture researcher Alex Heffron, "a consequence of politicians spending years demonizing immigrants."
News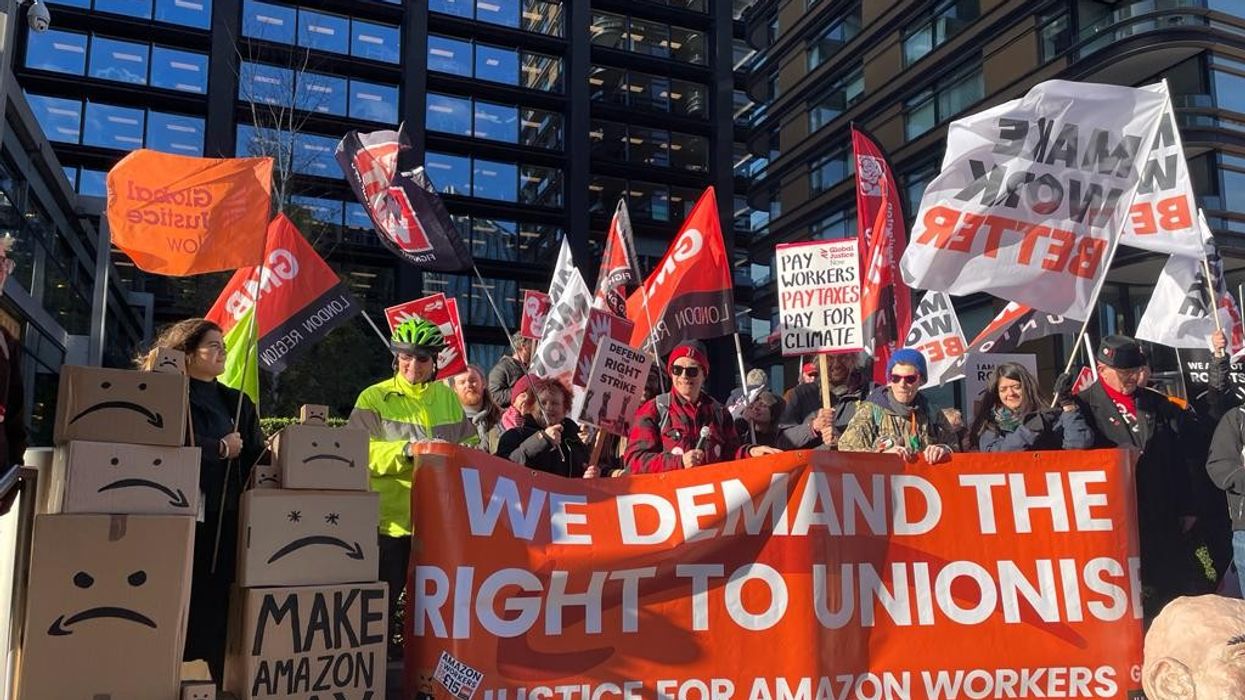 "This day of action grows every year because the movement to hold Amazon accountable keeps getting bigger and stronger," said the head of UNI Global Union.
Amazon workers and allies in dozens of countries around the world took to the streets Friday to protest the e-commerce behemoth's atrocious working conditions, low pay, union busting, tax dodging, and inaction on planet-warming emissions.
The "Make Amazon Pay" strikes and rallies coincided with Black Friday, the busiest shopping day of the year and one of Amazon's most profitable. Amazon workers across the globe—in ever-larger numbers—have been walking off the job on Black Friday for years to demand better treatment from the $1.5 trillion company.
"This day of action grows every year because the movement to hold Amazon accountable keeps getting bigger and stronger," said Christy Hoffman, general-secretary of UNI Global Union. "Workers know that it doesn't matter what country you're in or what your job title is, we are all united in the fight for higher wages, an end to unreasonable quotas, and a voice on the job."
Organizers of the worldwide demonstrations said strikes and protests are set to take place in more than 30 countries, including the United States, the United Kingdom, Germany, Spain, Italy, and Bangladesh.
"From the warehouses in Coventry to the factories of Dhaka, this global day of action is more than a protest," Varsha Gandikota-Nellutla, co-general coordinator of Progressive International, said in a statement. "It is a worldwide declaration that this age of abuse must end."
"Amazon's globe-spanning empire, which exploits workers, our communities, and our planet, now faces a growing globe-spanning movement to Make Amazon Pay," Gandikota-Nellutla added.
The strikes come amid an intensifying fight between Amazon and workers at its warehouse in Coventry, England, where around 1,000 employees have joined GMB, one of the U.K.'s largest trade unions.
Amazon, which is hostile to organized labor, has expressed opposition to the union's push for formal recognition and provided Coventry workers with measly pay raises amid elevated inflation. Increasingly outraged by their treatment at the hands of one of the world's most powerful companies, the Coventry workers have held 28 days of strikes this year.
Amazon also recently beat back union drives at U.S. warehouses in Alabama and upstate New York, efforts that followed the landmark union victory at a facility in Staten Island.
Stuart Appelbaum, president of the Retail, Wholesale, and Department Store Union—which led the Alabama organizing push—said Friday that the global day of action "underscores the urgent need for Amazon to address its egregious labor practices and engage in fair bargaining with its workers."
"Our collective actions are gaining momentum, challenging Amazon's unfair practices and advocating for workers' rights and a sustainable future for all," said Appelbaum. "Together, we can Make Amazon Pay."
A first-of-its-kind international survey of Amazon workers released by UNI Global Union earlier this year found that the company's intrusive productivity monitoring systems are harming many employees' physical and mental health, compounding the stress caused by low pay and other mistreatment.
"I feel like I'm drowning all day, causing me to drive in unsafe ways to meet the unreasonable expectation[s]," a U.S. Amazon driver told the union federation.
Amazon said in a statement that it doesn't expect Friday's strikes to impact customers and insisted it offers "great pay and benefits for our employees," despite recent research showing the company's pay is worse than that of other warehouse employers.

Amanda Gearing, a senior organizer with GMB, told the BBC that "Amazon bosses are desperate to claim it will be business as usual for Amazon and their customers this Black Friday."
"The truth is that today will see the largest day of industrial disruption in Amazon's history," said Gearing.
News