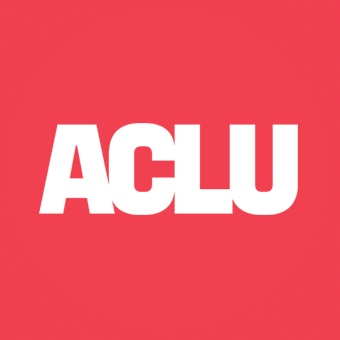 For Immediate Release
October, 09 2009, 11:13am EDT
European Union Calls For Global Abolition Of The Death Penalty
ACLU Joins Call To End U.S. Executions To Mark World Day Against The Death Penalty
WASHINGTON
As
part of a global campaign to end the death penalty, ambassadors of the
nations of the European Union (EU) gathered at the Swedish Embassy
today to call on all nations to abolish the death penalty. The event
was held to mark the World Day Against the Death Penalty, observed on
Saturday, October 10.
The American Civil Liberties Union
urges the Obama administration and all 35 U.S. death penalty states to
heed the call of the EU and put a halt to the death penalty in the U.S.
criminal justice system. Earlier this month, the ACLU delivered a
statement on the flaws of the capital punishment system in the U.S. at
the Human Dimension Implementation Meeting of the Organization for
Security and Cooperation of Europe (OSCE) in Warsaw, Poland. Since
1977, over 1,125 people in the U.S. have been executed. 52 people have
been executed since October of 2008. As of January 2009, the number of
people awaiting execution across the country was approximately 3,300.
The following can be attributed to Jamil Dakwar, Director of the ACLU Human Rights Program:
"The European Union today has thrown
down the gauntlet to all nations to end capital punishment once and for
all. The U.S. should heed domestic and international calls to bring an
end to the death penalty. It is time to admit that the use of the death
penalty in the U.S. has been a failed experiment with a very high cost
in human suffering and inestimable damage to the country's standing and
image in the world as a beacon for human rights and democratic values."
The following can be attributed to John Holdridge, Director of the ACLU Capital Punishment Project:
"The need to end this barbaric
practice is underscored by the fact that five men were released from
death row in 2009 and that new evidence has come forward that a man
executed in Texas in 2004 could not have set the lethal fire for which
he was condemned to die, meaning that an innocent man almost certainly
has been put to death at the hands of the state.
"There are too many incurable
problems with the death penalty. It remains arbitrary. There is racial
and geographic bias in the decisions to try cases. It continues to be
the penalty of the poor. The only way for the U.S. to prevent executing
other innocent people is to end the practice of capital punishment."
A statement by the Swedish presidency of the European Union is available at: www.se2009.eu/en/meetings_news/2009/10/8/joint_statement_by_the_eu_presidency_and_the_council_of_europe_chairmanship_on_the_death_penalty
The ACLU's statement to the OSCE is available at: www.osce.org/documents/odihr/2009/10/40010_en.pdf
More information about the ACLU Capital Punishment Project is available at: www.aclu.org/capital/index.html
The American Civil Liberties Union was founded in 1920 and is our nation's guardian of liberty. The ACLU works in the courts, legislatures and communities to defend and preserve the individual rights and liberties guaranteed to all people in this country by the Constitution and laws of the United States.
(212) 549-2666
LATEST NEWS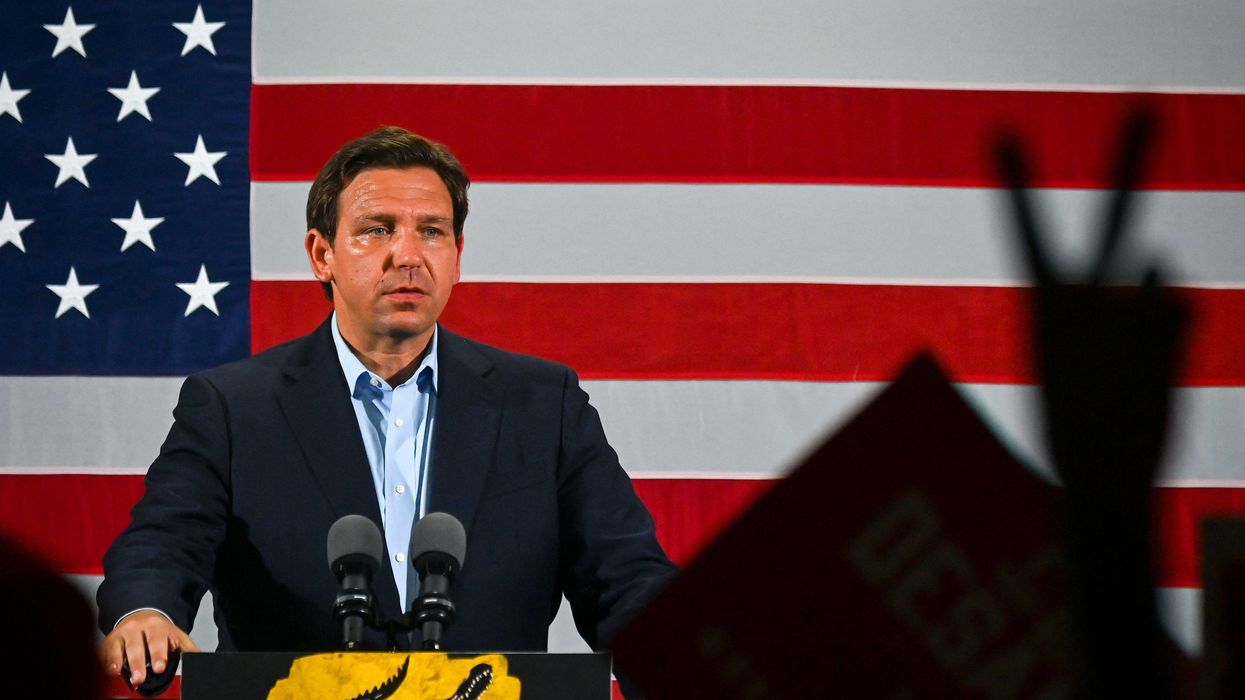 "This proves what we already knew—when it comes to gun violence, Gov. DeSantis puts 'political optics' before public safety," said one Florida gun control advocate.
The campaign of Florida Gov. Ron DeSantis—a strident supporter of loosening gun regulations—tried to ban firearms at an election night event in Tampa last year and blame the city for the policy, The Washington Post said in a report published Friday that had critics on both sides of the political aisle calling the presumptive 2024 Republican presidential candidate a hypocrite.
According to the Post, DeSantis' campaign sought to prohibit guns from the governor's reelection victory party at the Tampa Convention Center, a city-run venue, last November 8, while suggesting city officials claim responsibility for the ban.

The Post obtained an October 8 email from Chase Finch, the convention center's safety and security manager, saying that "DeSantis/his campaign will not tell their attendees they are not permitted to carry because of the political optics."
"DeSantis caters to an extremist, MAGA Republican base by pushing permitless carry while having the privilege to keep those same armed extremists at a distance."
Finch explained that the request for the city to shoulder blame was due to "Republicans largely being in support of 2A," a reference to the Second Amendment."
"Basically it sounds like they want us to say it's our policy to disallow firearms within the event space if anyone asks," he added, drawing a response from city administrator Nicole Travis stressing that "we are not saying anything about concealed carry."
"That is the responsibility of the renter," Travis said. "We follow state statute that permits concealed carry."

Responding to the Post report, California Gov. Gavin Newsom, a Democrat, tweeted that "the level of hypocrisy here is just astounding."
\u201cChickenshit FL Gov. DeSantis wanted guns banned at his election night party in Tampa but wanted city, not his office, to be named responsible for the prohibition so he could still lay claim to avidly supportIng gun rights. GOP hypocrisy is congenital. https://t.co/0tU30BFWPr\u201d

— Meteor_Blades (@Meteor_Blades) 1676129126
Fred Guttenberg—an activist whose daughter Jaime Guttenberg was one of 17 students and staff shot dead during the February 14, 2018 massacre at Marjory Stoneman Douglas High School in Parkland, Florida—said DeSantis "is a fraud and he should be treated that way."
"The tough guy act covers for a small, weak, and weird man," he tweeted. "His decision to be OK with others being at risk of gun violence but not him and to try and cover that up? WEAK!"
Shannon Watts, founder of the gun control advocacy group Moms Demand Action, wrote on Twitter that "the hypocrisy of 'the dangers of unregulated guns for thee but not for me' is next-level."
"DeSantis caters to an extremist, MAGA Republican base by pushing permitless carry while having the privilege to keep those same armed extremists at a distance," she added. "DeSantis is reportedly forcing attendees at his events to go through metal detectors and he's also refusing to attend events unless guns are banned. Yet he's simultaneously pushing for permitless carry to strip gun safety requirements. Safety for him, violence for everyone else."
Under a Republican-authored bill backed by DeSantis, Florida would become the 26th state to allow people to carry concealed loaded guns without permits. There are currently around 2.6 million concealed carry permits in the state, according to the Tallahassee Democrat.

\u201cRon DeSantis wanted guns banned from his victory celebration at the city-run Tampa Convention Center & wanted the city to take responsibility for the ban. He protects himself while working to make Floridians less safe with his permitless carry legislation. https://t.co/lzrZSWITFM\u201d

— Newtown Action Alliance (@Newtown Action Alliance) 1676124117
The election night party wasn't the only time DeSantis' campaign has tried to keep guns out of events attended by the governor.

Alachua County GOP Chair Tim Marden told the Post that he skipped a DeSantis fundraiser last October because the governor was insisting upon having metal detectors at the event—outside of which a gun rights protester was arrested.

"In my thinking, it was a little hypocritical to have this measure in place for law-abiding citizens at a time when a lot of folks in the gun community will condemn a Democratic politician for having a security force," Marden said.
Luis Valdes, Florida state director of Gun Owners of America, told the Post that "DeSantis continually pays lip service to the Second Amendment as he positions himself for a nationwide run, and yet what I am seeing as a constituent of his and as a Floridian is that his events are gun-free zones."
"His primary rivals will clean his clock on guns," he added.
At the polar opposite of the gun control issue, Florida Moms Demand Action volunteer Wendy Malloy told the Tampa Bay Times that "this proves what we already knew—when it comes to gun violence, Gov. DeSantis puts 'political optics' before public safety."
"Our lawmakers should stand up to Gov. DeSantis' hypocrisy and reject permitless carry," she added.
News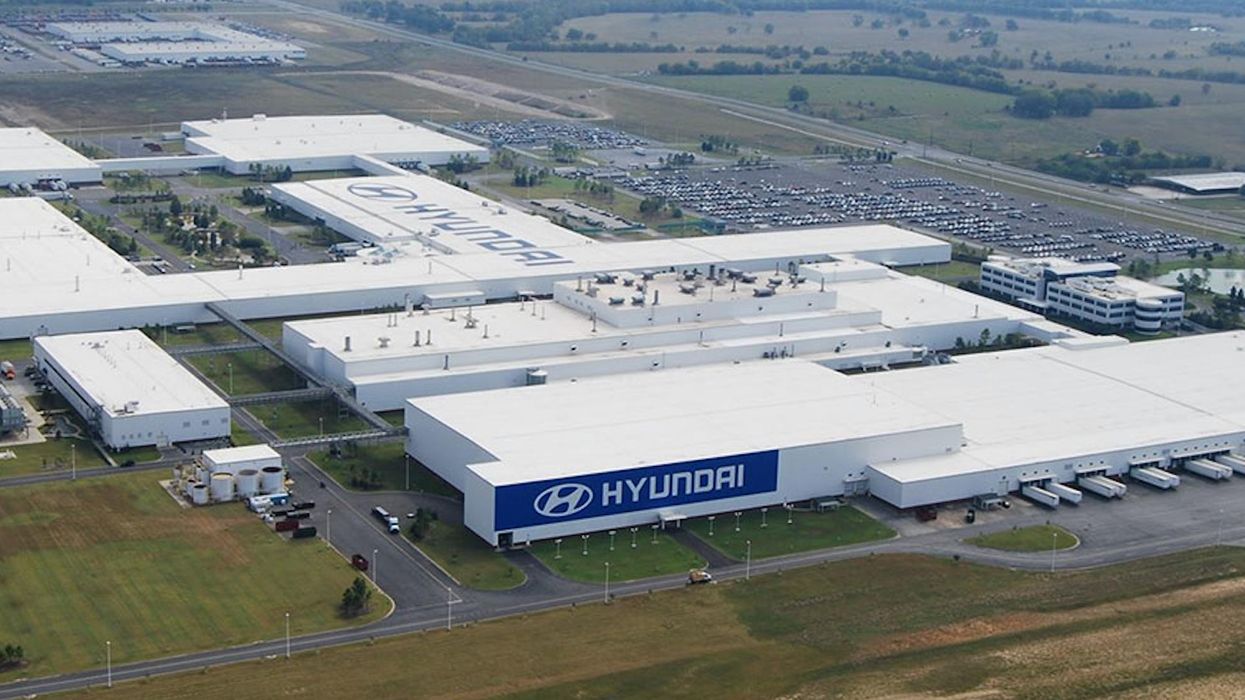 The call from congressional lawmakers comes amid a surge in child labor violations—and as Republican state lawmakers seek to roll back over a century of child labor protections.
A group of 33 Democratic lawmakers on Friday implored the U.S. Labor Department "to take immediate action to rid Hyundai's supply chain of child labor and hold those responsible to the fullest extent of the law" after a Reuters investigation revealed that dozens of kids as young as 12 years old—most of them Central American migrants—were working in Southeastern factories supplying the Korean auto giant.
Last July, Reuters began investigating allegations of children working on the factory floor at Hyundai subsidiary SMART Alabama LLC's metal stamping plant in Luverne after a 13-year-old Guatemalan girl who worked there temporarily went missing. Reporters Joshua Schneyer, Mica Rosenberg, and Kristina Cooke reported that children, the youngest of whom were 12 years old, worked at the plant, which supplies parts for vehicles manufactured at Hyundai's flagship U.S. factory in Montgomery.
Reuters subsequently found dozens of children working in at least four major suppliers to Kia and Hyundai—its parent company—in Alabama and Georgia. After a Labor Department probe found that one of the suppliers, SL Alabama LLC, violated the Fair Labor Standards Act by engaging in "oppressive child labor," the agency obtained a federal court order to stop the firm from illegally employing 13-, 14,- and 15-year-old workers.
"Clearly, there is a systemic effort within the Hyundai supply chain to recruit child labor from abroad, undermining workers in other parts of the U.S. auto industry."
"New reports allege additional automotive parts suppliers for Hyundai, mainly in Alabama, are also suspected of child labor violations," the 33 congressional Democrats wrote in a letter to U.S. Labor Secretary Marty Walsh led by Rep. Daniel Kildee (D-Mich.) decrying the "abhorrent" crimes.

"Many of these children are immigrants recruited from Central America, working under fake names in dangerous conditions in manufacturing plants, some driving forklifts and operating welding equipment, and receiving serious workplace injuries," the lawmakers wrote.
The letter continued:
According to reports, children are actively recruited from Central America and employed through third-party staffing agencies in an attempt to cover up these disturbing activities [and] when adult workers in the plants tried to raise concerns about children working there, they were ignored. This is shocking, disturbing, and has no place in the U.S.

Earlier this year, Hyundai publicly committed to severing ties with its suppliers in its U.S. supply chain that were found to use child labor. We are concerned that Hyundai, at DOL's suggestion, reversed course on this commitment and will not cut ties with its Alabama suppliers that use child labor. Clearly, there is a systemic effort within the Hyundai supply chain to recruit child labor from abroad, undermining workers in other parts of the U.S. auto industry. And it must be addressed immediately.
Hyundai said in a statement that the company "agrees that child labor is entirely unacceptable," but that it was "disappointed" the lawmakers' letter did not mention the "comprehensive actions we have taken in collaboration with the Department of Labor to address the allegations of underage workers at certain suppliers."
Rep. Terri Sewell (D-Ala), who did not sign the letter, toldReuters earlier this week that she has repeatedly discussed the child labor issue with Hyundai officials, and that she has "made clear that the use of child labor is abhorrent and unacceptable, and that there must be accountability."
Last year, attorneys representing Lea Reis, a California woman, filed a class-action lawsuit against Hyundai on behalf of Hyundai owners and lessees "seeking to stop and prevent" the company's "illegal use of child labor."
SMART Alabama LLC is also the target of a class-action lawsuit alleging the company "cheated the United States immigration system" to employ adult Mexican immigrants, who worked "horrendously long hours" for a fraction of the pay of U.S. workers.
The lawmakers' letter comes as Republican-led state legislatures work to roll back child labor protections, even as the Labor Department's Wage and Hour Division reported a 37% surge in child labor violations in 2022. These included 688 minors found to be working in hazardous occupations.
"It's just crazy to me that we are re-litigating a lot of things that seem to have been settled 100, 120, or 140 years ago."
In addition to Hyundai and Kia, child labor violations have recently been exposed at major companies in the U.S. including Brazilian meatpacking giant JBS, Chipotle, Dunkin' Donuts, and McDonalds, as well as at a host of smaller businesses.
Yet, in Iowa—to name but one example—Republican state lawmakers want to change child labor laws so teens as young as 14 could work in previously prohibited and dangerous jobs including mining, logging, and animal slaughtering.
"It's just crazy to me that we are re-litigating a lot of things that seem to have been settled 100, 120, or 140 years ago," Charlie Wishman, president of the Iowa AFL-CIO—which opposes the GOP bill—toldThe Guardian.
"All of these protections have been put in place for a reason," Wishman added. "Child labor law is there to make sure that kids are working in age-appropriate work activities or occupations that are appropriate for their age. We think this is a rewrite of our child labor laws in Iowa that [is] going way, way, way too far and has the potential to put kids in dangerous situations."
News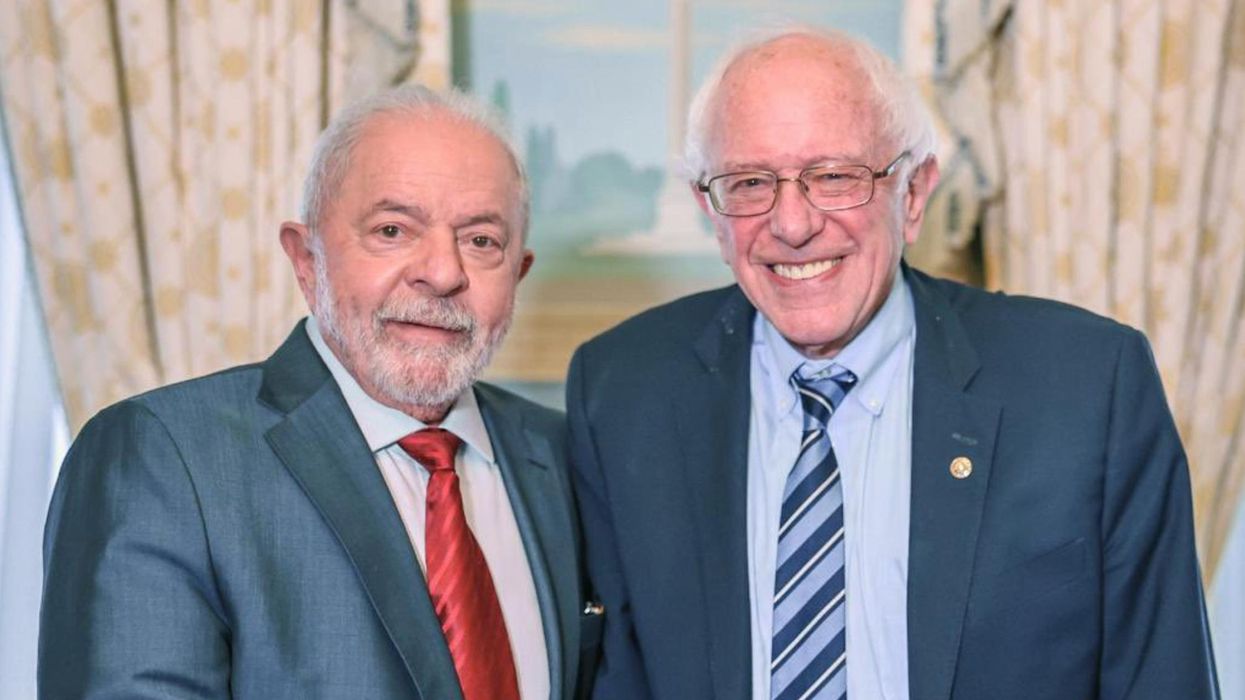 The Congressional Progressive Caucus, of which Sanders is a member, said Brazilian President Luiz Inácio Lula da Silva's election "has given hope to democratic and progressive movements around the world."
Ahead of his first White House meeting with U.S. President Joe Biden, Brazilian President Luiz Inácio Lula da Silva met Friday with members of the Congressional Progressive Caucus, including Sen. Bernie Sanders, who said topics of discussion included the far-right threat, combatting the climate and environmental emergencies, and supporting workers.

"I enjoyed a productive meeting this morning with President Lula of Brazil and his cabinet," Sanders said in a statement. "Our countries share many challenges, including the threat of right-wing authoritarians who seek to undermine democratic institutions in both countries."
"I am very impressed that in his short visit to the United States, Lula chose to speak to the AFL-CIO," he added. "In that regard, we discussed ways to build an economy that serves all people, not just the wealthy and large corporations. We also discussed ways to advance workers' rights and build strong unions."
\u201cA pleasure to welcome @LulaOficial to Washington. We discussed the importance of defending democracy, advancing workers\u2019 rights, and increasing environmental and climate cooperation around the world.\u201d

— Bernie Sanders (@Bernie Sanders) 1676048745
Sanders continued:
Unlike his predecessor, Lula understands the enormous threat that climate change poses to our planet. We discussed ideas of how to increase international cooperation to preserve the environment for future generations. Scientists tell us that deforestation will have a devastating impact on climate change and the planet, and it is imperative that the United States work with Brazil and other countries to protect the Amazon.

If ever there was a time for international solidarity on these shared challenges, this is it. My hope and expectation is that the United States and Brazil will build a stronger partnership to address these crises.
Da Silva said on Twitter that he "had the pleasure" of meeting Sanders, who was an outspoken advocate for his release after the former president—he also served from 2003-2010—was imprisoned on what critics called politically motivated corruption charges in 2018.
"We talked about democracy, the trade union movement, and better rights and jobs for workers," da Silva added.
Three other members of the Congressional Progressive Caucus—Chair Pramila Jayapal (D-Wash.) and Reps. Ro Khanna (D-Calif.) and Alexandria Ocasio-Cortez (D-N.Y.)—also met with da Silva.
\u201cIt was an incredible honor to meet with Brazilian President @LulaOficial and @USProgressives members @RepAOC and @RepRoKhanna. \n\nPresident Lula\u2019s election has given hope to democratic and progressive movements around the world. \ud83e\uddf5\u201d

— Rep. Pramila Jayapal (@Rep. Pramila Jayapal) 1676062547
"It was an honor to meet with President Lula da Silva this morning, whose election has given hope to democratic and progressive movements around the world," the caucus said in a statement. "We had a productive discussion on our shared commitments to environmental, social, and economic justice."
"We also discussed opportunities to deepen U.S.-Brazilian cooperation in the fight against authoritarianism, strengthen relationships between legislators of the two countries, and a shared agenda for economic justice and freedom that can combat the appeals of right-wing extremism," the statement said.
Later Friday, da Silva met with Biden as part of a reboot of U.S.-Brazilian relations following the right-wing presidencies of Donald Trump and Bolsonaro, the so-called "Trump of the Tropics."
Last month, Bolsonaro—who has been in the United States since just before da Silva's inauguration—applied for a six-month tourist visa as his legal woes, including an investigation of his role in the January 8 insurrection, mount.
WATCH LIVE: Biden meets with Brazil's President Lula da Silva to discuss climate, democracywww.youtube.com
At an afternoon press conference in the White House's Oval Office, da Silva told Biden through a translator that "the United States and the rest of the world can count on Brazil in the fight for democracy and the fight for the preservation of the Amazon rainforest."
Biden said that "we have to continue to stand up for democracy and our democratic values that form the core of our strength," while asserting the two presidents were on "the same page" about the climate emergency.

"Lula, he has everything on the table right now to be a democratic champion, given what happened in Brazil over the past month and a half," Thiago de Aragão, a senior associate of the Americas program at the Center for Strategic and International Studies, toldPBS NewsHour, referring to the January 8 attack by Bolsonaro supporters on the country's Congress, Supreme Court, and presidential palace in a failed bid to prevent the peaceful transfer of power.
"So, having seen Biden in a similar situation during January 6, this is something that they can together focus on," he added.
News
SUPPORT OUR WORK.
We are independent, non-profit, advertising-free and 100%
reader supported.