For Immediate Release
Contact:
(202) 466-3234,Joe Conn,Rob Boston,Sandhya Bathija
Federal Appeals Court Made Correct Call On Religion At School Graduation, Says Americans United
WASHINGTON
A federal appeals court ruled today
that officials at an Everett, Wash., school district were within their
rights to omit religious music from a graduation ceremony.
Americans United for Separation of Church and State, which filed a friend-of-the-court brief in the case siding with the school district, hailed the ruling.
"This is a good decision," said the Rev. Barry W. Lynn, executive
director of Americans United. "Public schools serve students from
diverse backgrounds, so it's vitally important that commencement
ceremonies be inclusive.
"Graduation is an important event, and all students and their
families should feel welcome," Lynn continued. "Public school
administrators are right to ensure that the program doesn't appear to
favor one religion over others. Hymns are appropriate for church, but
not public school graduations."
The dispute began in 2006 when students at Everett School District
No. 2 sought to perform an instrumental version of "Ave Maria," (Latin
for "Hail Mary") during graduation ceremonies.
School officials, mindful of a controversy that had erupted the year
before over religious music at graduation, removed the song from the
program and replaced it with a non-religious piece.
One of the student members of the wind ensemble, Kathryn Nurre,
subsequently sued school officials, asserting that her free-speech and
equal-protection rights had been violated.
The 9th U.S. District Court of Appeals disagreed, ruling in Nurre v. Whitehead that school officials have the right to ensure that a public ceremony like graduation does not have religious overtones.
"[T]he District's action in keeping all musical performances at
graduation 'entirely secular' in nature was reasonable in light of the
circumstances surrounding a high school graduation, and therefore it
did not violate Nurre's right to free speech," the court held.
Americans United is a religious liberty watchdog group based in Washington, D.C. Founded in 1947, the organization educates Americans about the importance of church-state separation in safeguarding religious freedom.
LATEST NEWS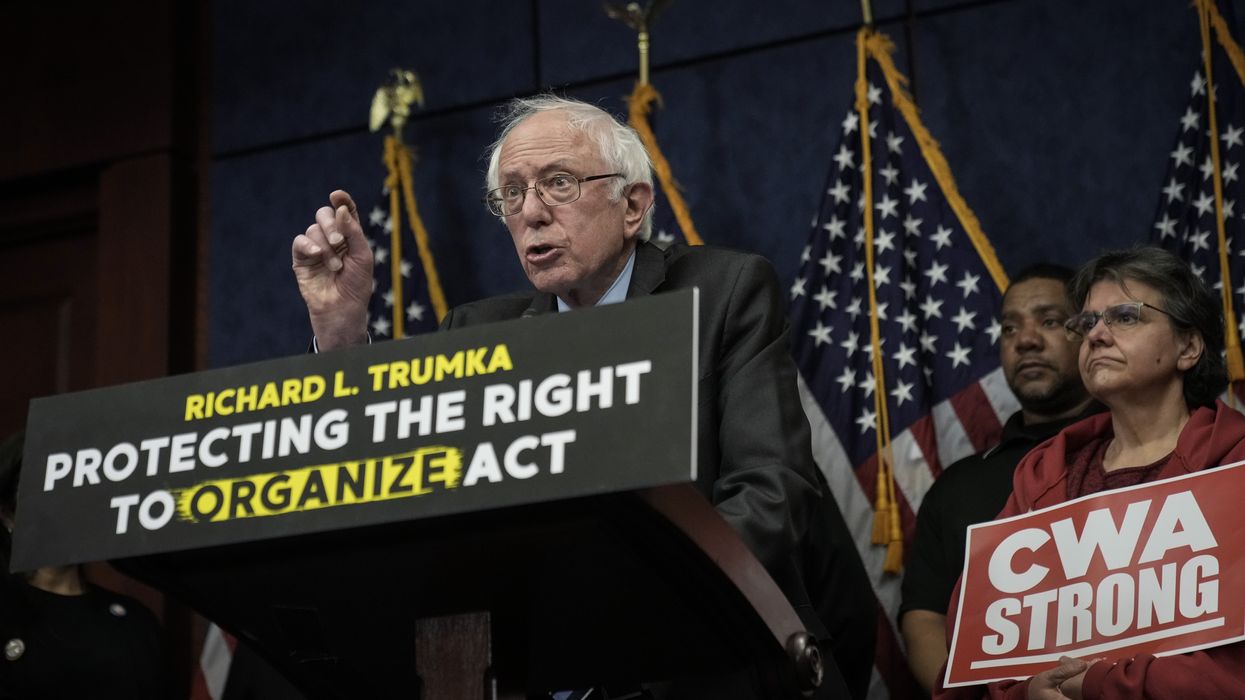 "Workers have the constitutional right to organize unions and engage in collective bargaining," said the Vermont senator. "Unfortunately Starbucks, under Mr. Schultz's leadership, has done everything possible to prevent that from happening."
This is a developing news story... Check back for possible updates...

Sen. Bernie Sanders announced Thursday that Starbucks CEO Howard Schultz has relented to pressure and agreed to testify before the Senate Health, Education, Labor, and Pensions Committee, news that came just 24 hours before the panel was set to vote on whether to subpoena the billionaire executive.
"I'm happy to announce that Howard Schultz, the CEO and founder of Starbucks, has finally agreed to testify before the Senate HELP Committee," Sanders (I-Vt.), the chair of the panel, said in a statement. "The HELP Committee was scheduled to vote tomorrow to subpoena him and I want to thank the members of the committee who, in a bipartisan way, were prepared to do just that."
"Let's be clear. In America, workers have the constitutional right to organize unions and engage in collective bargaining to improve their wages and working conditions," the senator continued. "Unfortunately Starbucks, under Mr. Schultz's leadership, has done everything possible to prevent that from happening."
\u201cI\u2019m happy to announce that Starbucks CEO Howard Schultz has finally agreed to testify before the Senate HELP Committee. I look forward to hearing from him as to when he intends to end his illegal anti-union activities and begin signing fair first contracts with the unions.\u201d

— Bernie Sanders(@Bernie Sanders) 1678208358
Schultz decision to appear before the committee comes after weeks of back-and-forth between the HELP Committee and Starbucks, which Sanders has accused of stonewalling the panel's efforts to obtain documents and testimony regarding the company's aggressive and ongoing fight against employee unionization efforts.
Workers at more than 280 Starbucks locations across the U.S. have voted to unionize since December 2021, but Starbucks has been accused of dragging its feet and unlawfully obstructing contract talks.
"The National Labor Relations Board has issued over 80 complaints against Starbucks for violating federal labor law and an Administrative Law Judge in New York recently ruled that Starbucks has engaged in 'egregious and widespread misconduct' in a union organizing campaign that started in 2019," Sanders said Tuesday. "Despite the fact that over 280 Starbucks coffee shops have successfully voted to form a union over the past year, Starbucks has refused to negotiate in good faith to sign a single first contract with their employees."
Last week, Sanders publicly dismissed Starbucks' offer to send subordinates to testify in the place of Schultz, who is set to leave the CEO post at the end of March.

Sanders is expected to hold a press conference at 1:00 pm ET Tuesday on Schultz's belated decision to testify at a March 29 hearing.
"We look forward to Howard Schultz testifying in front of the U.S. Senate," tweeted Starbucks Workers United, which represents thousands of Starbucks employees. "As the architect of Starbucks' unprecedented anti-union campaign, it is high time for him to be held accountable for his actions. Howard Schultz needs to learn that even billionaires aren't above the law."
News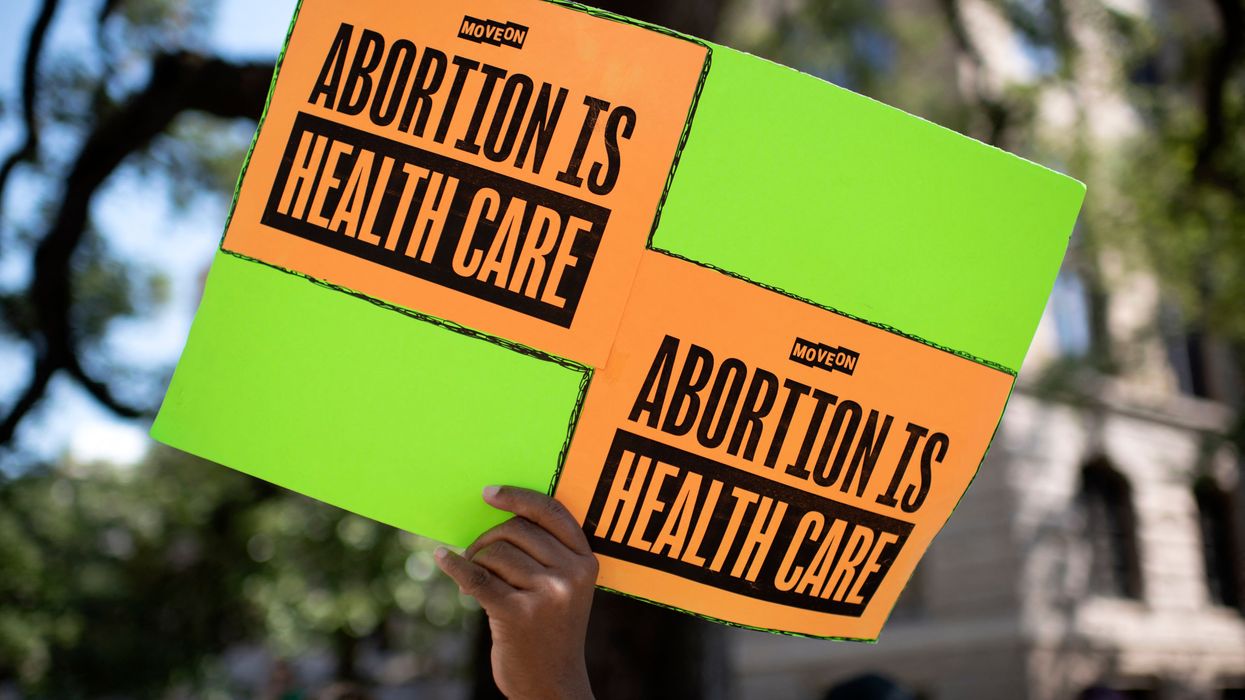 The state ban that took effect last year ostensibly allows pregnant people to obtain care if their life or that of their fetus is at risk, but one critic said the suit shows that "there is no such thing as an abortion exception."

Five Texas women are scheduled to speak on the steps of the state Capitol on Tuesday about the life-threatening risks posed by the state's abortion ban and their struggles to obtain necessary healthcare since it went into effect, a day after filing an unprecedented lawsuit challenging the law.
While a number of abortion rights groups, religious organizations, and healthcare providers have filed legal challenges to state abortion bans, the Center for Reproductive Rights (CRR), which is representing the plaintiffs, called the lawsuit "groundbreaking" because it has been filed by people who claim an abortion ban put them at risk.
"I don't think we've ever seen anything like this in the nation, having people with pregnancy complications having to sue the state," Nancy Northup, president of CRR, toldThe New York Times. "It puts a face on the reality of what it means when you criminalize abortion care. It shows that abortion care is healthcare."
"These five brave women are fighting for their right to live and get the care and treatment they need from doctors."
The five women—Amanda Zurawski, Lauren Miller, Lauren Hall, Anna Zargarian, and Ashley Brandt—are suing officials including state Attorney General Ken Paxton and state medical board executive director Stephen Brint Carlton, and are calling on a state court in Travis County to confirm that the state's abortion ban allows medical professionals to provide abortion care in cases where the pregnant person has a "physical emergent medical condition" or "where the pregnancy is unlikely to result in the birth of a living child with sustained life."
The near-total ban on abortion care that went into effect in Texas after Roe v. Wade was overturned in June 2022 ostensibly includes "exceptions," allowing abortion care to prevent a pregnant patient's death or "substantial impairment of major bodily function."
The women represented by CRR say they were denied care despite being pregnant with fetuses that had significant abnormalities, and in some cases developing life-threatening medical conditions.
As Common Dreams reported last October, Zurawski discovered that her cervical membranes has begun to prolapse in her 17th week of pregnancy—a condition that her fetus would not survive. Despite this, doctors told her they could only perform an abortion if she became acutely ill or if the fetal heartbeat stopped. Her water broke soon after learning the news, but she was still told to remain at home, where she developed a fever. Her husband called their local hospital and pleaded for a doctor to provide the care Zurawski needed, only to be told the hospital's ethics board would have to approve the procedure.
When Zurawski was finally admitted to the hospital, doctors discovered she had developed a blood infection. She later needed a blood transfusion after developing a secondary infection and was ultimately left with scar tissue completely blocking one fallopian tube, likely making it difficult to become pregnant again.

With Texas doctors desperate to avoid a potential prison sentence, a $100,000 fine, and the loss of their medical license that would result from providing an abortion illegally, journalist Jessica Valenti said the stories of Zurawski and her co-plaintiffs "don't just demonstrate how dangerous abortion bans are—but that abortion 'exceptions' ARE NOT REAL."

\u201cThese women's stories don't just demonstrate how dangerous abortion bans are - but that abortion 'exceptions' ARE NOT REAL. \n\nWe need to be hammering on this every single day. There is no such thing as an abortion exception - they're a Republican PR stunt\u201d

— Jessica Valenti (@Jessica Valenti) 1678160214
"If fatally ill women can't get abortions, do you really believe rape victims will be able to?" said Valenti. "It's not going to happen. Ever. And any time we allow Republicans to say they're 'compromising' by adding exceptions to a ban, we're allowing that (very dangerous) lie [to] flourish."
Other plaintiffs were forced to travel to other states to get care after learning their fetuses had serious complications. Hall, who found out at 18 weeks pregnant that her fetus had no skull and an undeveloped brain, was warned by a doctor not to tell anyone where she was going or why, for fear of being reported to an anti-abortion hotline.
"Just because Roe v. Wade is no longer the law of the land does not mean that women and pregnant people are without constitutional and basic human rights," Molly Duane, senior staff attorney at CRR, toldNPR. "We're talking about people who are in medical emergencies, who need urgent medical care, and whose physicians are too scared to provide that care because of the state's laws and because of the state's failure to provide any clarification around what its law means."
Brandt found out when she was 12 weeks pregnant with twins that one twin was not developing properly, and received abortion care in Colorado to save the life of the healthy fetus. She began bleeding after returning home and had to go to the emergency room.
"She was terrified that she would lose both babies and that she would somehow be in trouble for going out of state for the fetal reduction procedure," reads the lawsuit. "In the emergency room, Ashley felt a distinct uneasiness and confusion. It appeared that the medical staff thought they were not supposed to know about Ashley's abortion or discuss it with her."
Brandt's medical records showed that her doctor omitted discussions they had had about fetal reduction to save the life of her healthy baby, and claimed one twin had been lost to "vanishing twin syndrome," likely to protect both Brandt and the doctor from prosecution.
"These five brave women are fighting for their right to live and get the care and treatment they need from doctors," said Maya Wiley, executive director of the Leadership Conference on Civil and Human Rights.
\u201cThese 5 brave women are fighting for their right 2 live & get the care & treatment they need from doctors. They\u2019re fight is for all of us! #Texas threat to imprison doctors & nurses is gov\u2019t getting betw patients & medical professionals. That\u2019s not liberty https://t.co/zvqi5oauQp\u201d

— Maya Wiley (@Maya Wiley) 1678203180
According to the Times, outcry over the impact of abortion bans on women whose lives were threatened "helped build momentum for legalized abortion in heavily Catholic Ireland and in South America."

The women in the Texas lawsuit are scheduled to speak about their experiences at the state Capitol at 1:30 pm ET on Tuesday.

News
"What would you say to them?" Warren asked the Fed chair of the estimated two million people who could soon be unemployed due to Fed policy. "How would you explain your view that they need to lose their jobs?"
Sen. Elizabeth Warren on Tuesday accused Federal Reserve Chair Jerome Powell of unnecessarily risking large-scale layoffs and an economic recession by continuing to raise interest rates, a policy decision that the Massachusetts Democrat slammed as badly misguided and destructive.
During a Senate Banking Committee hearing, Warren asked Powell to address the roughly two million people in the U.S. who would be out of a job if the Fed's projected unemployment rate of 4.6% by the end of the year turned out to be accurate.
"What would you say to them?" Warren asked. "How would you explain your view that they need to lose their jobs?"
Insisting that a surge in job losses is "not an intended consequence" of the Fed's rate increases, Powell said he would "explain to people more broadly that inflation is extremely high, and it's hurting the working people of this country badly—all of them, not just 2 million of them."
Powell, who signaled during his opening statement at Tuesday's hearing that the Fed is prepared to return to larger rate hikes if they're deemed necessary, also told Warren that an unemployment rate of 4.5%—up from the current rate of 3.4%—"is well better than most of the time for the last 75 years."
The Fed chair's answers did not satisfy Warren, who said Powell appears to view throwing two million people out of work as "just part of the cost" of bringing inflation down.
Watch the exchange:
Echoing expert critics of the Fed's aggressive rate hikes, Warren expressed concern that the central bank won't be able to stop unemployment from rising beyond the projected 4.6% rate once it starts increasing.
"History suggests that the Fed has a terrible track record of containing modest increases in the unemployment rate," Warren said. "In 11 out of the 12 times that the unemployment rate increased by a full percentage point within one year, unemployment went on to rise another full percentage point on top of that."
"If that happens this time, we'd be looking at at least three and a half million people who would lose their jobs," the senator continued. "Chair Powell, you are gambling with people's lives. And there's a pile of data showing that price gouging, and supply chain kinks, and the war in Ukraine are driving up prices. You cling to the idea that there's only one solution: lay off millions of workers."

News
SUPPORT OUR WORK.
We are independent, non-profit, advertising-free and 100%
reader supported.