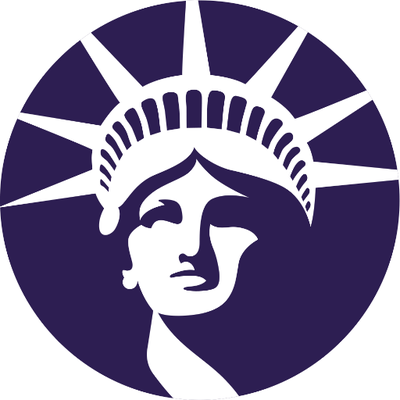 For Immediate Release
March, 06 2009, 02:41pm EDT
Contact:
Ted Miller, 202.973.3032
Obama Administration Makes Official Move to Repeal Federal Refusal Rule
Pro-choice Americans praise effort to rescind last-minute Bush rule that limits women's access to basic health care, including contraception
WASHINGTON
Nancy Keenan, president of NARAL Pro-Choice America, today hailed the Obama administration for publishing the official notice announcing its intention to repeal the Federal Refusal Rule.
This rule, put in place in the closing days of the Bush administration, could allow insurance companies to deny claims for the birth-control pill, hospitals to refuse emergency contraception to rape survivors, and employees at HMOs to refuse their patients referrals for abortion care.
"After enduring eight years of persistent attacks on women's freedom and privacy from the Bush administration, it is great to continue to receive good news from the new administration," Keenan said. "As we move through the process to repeal a dangerous Bush-era rule, we look forward to working with the Obama administration to change the tone of the debate over reproductive rights by protecting women's access to contraception and other basic health care that actually help prevent unintended pregnancies."
NARAL Pro-Choice America, which was cited in the original July 15, 2008 article in The New York Times about the proposed regulation, channeled more than 25,000 comments to the Department of Health and Human Services (HHS) website when this proposal was first introduced. Leading members of the U.S. Senate and House from both sides of the debate over reproductive rights sent letters calling on then-HHS Secretary Mike Leavitt to abandon the regulation. In addition, medical organizations, faith-based groups, governors, state attorneys general, state legislators, and even members of the Equal Employment Opportunity Commission called for the Bush administration to abandon the proposed regulation.
NARAL Pro-Choice America fights for reproductive freedom for every body. Each day, we organize and mobilize to protect that freedom by fighting for access to abortion care, birth control, aid parental leave, and protections from pregnancy discrimination.
(202) 973-3000
LATEST NEWS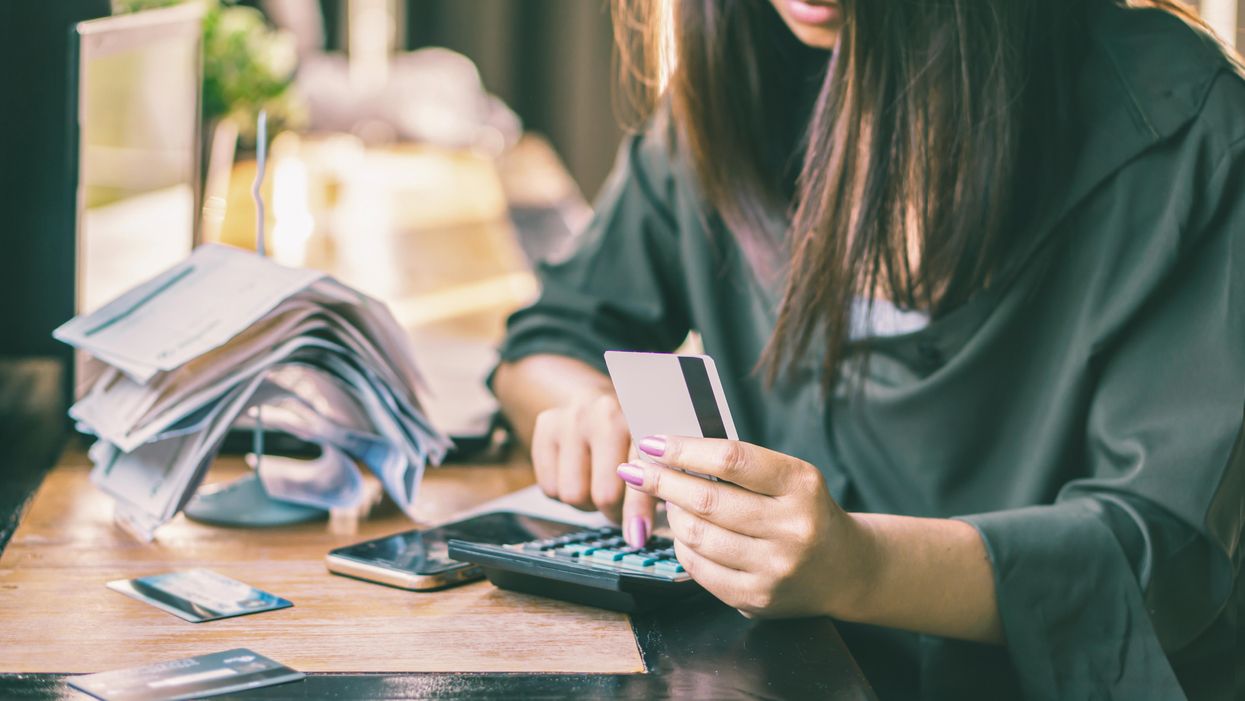 One advocate said the proposal "proves that the bullying behavior of companies who abuse Americans for their own profit will not stand from the CFPB."
The Biden administration on Wednesday was widely praised for unveiling proposed regulatory changes that could save American families up to $9 billion a year by cracking down on unfair credit card late fees from U.S. banks.
"Over a decade ago, Congress banned excessive credit card late fees, but companies have exploited a regulatory loophole that has allowed them to escape scrutiny for charging an otherwise illegal junk fee," said Consumer Financial Protection Bureau (CFPB) Director Rohit Chopra. "Today's proposed rule seeks to save families billions of dollars and ensure the credit card market is fair and competitive."
The CFPB proposed amending regulations related to the Credit Card Accountability Responsibility and Disclosure (CARD) Act to ensure that late fees—now as high as $41—are "reasonable and proportional" to the costs incurred by companies. The rule would limit most late fees to $8, ban fees greater than 25% of the required payment, and end automatic annual inflation adjustments.
"Regulations seldom deliver such concrete benefits to consumers as the plan that the CFPB has set in motion today."
Like Chopra, Liz Zelnick, director of economic security and corporate power at Accountable.US, highlighted that "despite Congress' ban on excessive late fees, the Federal Reserve's loophole has allowed greedy credit card companies to collect exorbitant charges that were designed to profit from consumers living paycheck-to-paycheck."
"The CFPB's crackdown on these exploitative charges will redirect billions from the pockets of big banks to consumers' wallets and our economy," she said. "Today's rule proposal proves that the bullying behavior of companies who abuse Americans for their own profit will not stand from the CFPB."
Elyse Hicks, consumer policy counsel at Americans for Financial Reform, pointed out that "regulations seldom deliver such concrete benefits to consumers as the plan that the CFPB has set in motion today."
"This agenda, created after the financial crisis in 2008, is as relevant as ever, looking out for Americans' financial interests, and keeping an eye on the big banks and predatory lenders who would rip them off," Hicks added.
The proposal comes as the Fed on Wednesday is expected to yet again raise the interest rate for interbank lending, despite repeated warnings from progressive economists and advocates about the negative impacts for working people. The U.S. central bank's federal funds rate influences the interest rates used by credit card companies.

\u201cExcellent work by @CFPB! This proposal to end excessive #creditcard #latefees could save consumers $9 billion if adopted. It will have a \ud835\udc2b\ud835\udc1e\ud835\udc1a\ud835\udc25, \ud835\udc26\ud835\udc1e\ud835\udc1a\ud835\udc27\ud835\udc22\ud835\udc27\ud835\udc20\ud835\udc1f\ud835\udc2e\ud835\udc25 impact on the lives of everyday consumers. This is what it means to #ProtectConsumers! #DefendCFPB\u201d

— NCLC (@NCLC) 1675266399
The CFBP's announcement also coincided with a Presidential Competition Council meeting. National Economic Council Director Brian Deese told reporters Tuesday that Biden would use the Wednesday meeting to urge Congress to pass legislation targeting "junk" fees from airlines, online event ticketing services, resorts, and internet, phone, and television providers.
"These fees can be incredibly frustrating for typical Americans who have to travel or who are seeking to just engage in practical ways in our economy, like accessing internet services—they cost consumers billions of dollars a year, they make it harder for people to comparison shop," Deese said during a press call, according toCNN. "But they also reduce competition and make it more difficult for innovators and new businesses to break into markets and offer better services at lower prices."
Applauding Biden's moves, Sen. John Fetterman (D-Pa.) said Wednesday that "the hidden fees attached to airline, concert, hotel, and telephone or internet bills are obscene... It's time for companies to stop hiding their real prices, and start being honest with their consumers."
Sen. Elizabeth Warren (D-Mass.) similarly praised the administration's "efforts to protect consumers," declaring that "Congress should follow President Biden's lead and crack down on junk fees on tickets, airfare, internet, hotels, and more."
Warren also celebrated the credit card fee proposal from the CFPB—her brainchild—calling the rule "terrific news."
News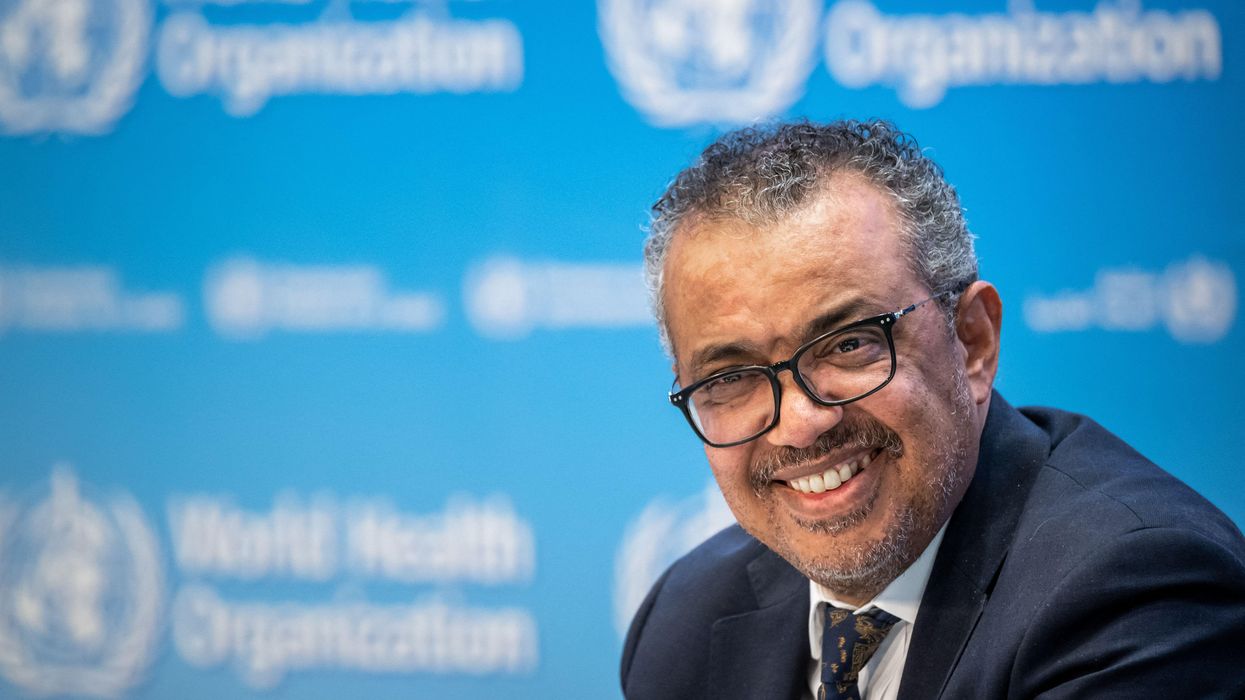 "As negotiations over a pandemic treaty begin in earnest, governments must look to the greed, nationalism, and profiteering that characterized the world's response to Covid-19 and say: 'never again.'"
As a draft of the World Health Organization's pandemic treaty circulated Wednesday, human rights champions praised the text as a welcome departure from the corporate-friendly intellectual property regime that has constrained the global supply of lifesaving medical tools and worsened preventable suffering throughout the coronavirus pandemic.
"After the collective trauma of the Covid-19 pandemic, we have a glimmer of hope," Mohga Kamal-Yanni, policy co-lead for the People's Vaccine Alliance, said in a statement. "This text contains measures to provide everyone, everywhere with access to the tools needed to prevent and combat pandemics."
"This draft marks a powerful recognition that pandemic response cannot succeed on charity, rather it requires global solidarity."
Kamal-Yanni was not alone. James Love, director of Knowledge Ecology International, said that the WHO pandemic treaty draft "is surprisingly strong on several topics."
Love pointed to the draft treaty's intellectual property provisions, which stipulate that in the event of a pandemic, parties "will take appropriate measures to support time-bound waivers of intellectual property rights that can accelerate or scale up manufacturing of pandemic-related products."
Among other things, the text also states that parties "shall encourage all holders of patents related to the production of pandemic-related products to waive, or manage as appropriate, payment of royalties by developing country manufacturers on the use, during the pandemic, of their technology for production of pandemic-related products, and shall require, as appropriate, those that have received public financing for the development of pandemic-related products to do so."
\u201cThe WHO zero draft of the pandemic treaty is out, it is surprisingly strong on several topics. This is one section on intellectual property rights.\u201d

— James Love (@James Love) 1675249804
Dose hoarding by high-income nations and knowledge hoarding by pharmaceutical corporations whose Covid-19 vaccines, tests, and treatments owe their existence to billions of dollars in public funding has resulted in artificial scarcity, prolonging the pandemic while turning several executives into billionaires. According to the latest figures from Our World in Data, less than 27% of people in low-income countries have received a single jab to date, and similar inequalities have been observed with respect to therapeutics and diagnostics.
Policymakers from wealthy countries have refused to force profitable drugmakers like Pfizer and Moderna to relinquish their monopoly power over publicly funded technology even as the pandemic's global death toll soared to well over 15 million. The coronavirus continues to kill nearly 2,600 people around the world each day. Moreover, excess mortality—an estimate of the difference in the number of deaths that occur amid a crisis compared with what would have been expected under "normal" conditions—has been four times higher in poorer countries than rich ones throughout the pandemic.
The emerging pandemic treaty acknowledges this injustice, declaring that the document's creation began in December 2021 in response to "the catastrophic failure of the international community in showing solidarity and equity in response to the coronavirus disease."
Kamal-Yanni stressed Wednesday that the new WHO document "is a draft, not a final text."
"Governments need to demonstrate their commitment to a treaty based on equity and human rights" during negotiations, she said.
The WHO's Intergovernmental Negotiating Body (INB), which assembled the draft and will lead negotiations, is scheduled to meet next on February 27. It has until the WHO's 2024 World Health Assembly to finalize the pact.
Health Policy Watchreported that the draft "is unlikely to survive in its current form given the strong pharmaceutical lobby, particularly in the European Union," while Kamal-Yanni tweeted, "Now the real fight begins!"
\u201c@FilesGeneva @ThiruGeneva @WHO Now the real fight begins! The negotiation is a Litmus test of how serious1) rich govts are about equitable access to medical tools, & preventing n controlling pandemics and 2) developing countries are about prioritising healthcare\n@peoplesvaccine \nBoth have to address funding\u201d

— Geneva Health Files (@Geneva Health Files) 1675250968
James Cole, advocacy manager at STOPAIDS, echoed his colleagues.
"This draft marks a powerful recognition that pandemic response cannot succeed on charity, rather it requires global solidarity," Cole said in a statement. "With vaccines, tests, and treatments being delivered thanks to billions in public funding, it is welcome to see this text include support for intellectual property waivers, increased local production capacity, and conditions on public funding for research."
"The text is a strong first step to loosening the grip on intellectual property that Big Pharma companies have used to uphold monopolies and deny access to lifesaving health tools through the Covid pandemic," Cole continued. "By loosening this chokehold, the world will not have to fight the next pandemic with one hand behind its back."
"However," he warned, "language of 'promoting' and 'encouraging' manufacturers to enact the measures outlined lets industry off the hook and should be strengthened to ensure all stakeholders are committed to achieving an equitable pandemic response. Now, low- and middle-income member states must stand firm through negotiations and ensure that rich nations do not dilute the text in the interests of private profits."
"Low- and middle-income member states must stand firm through negotiations and ensure that rich nations do not dilute the text in the interests of private profits."
Kamal-Yanni, for her part, stated that "building manufacturing capacity in developing countries is critical to controlling pandemics, which will ultimately save lives everywhere."
Notably, the WHO has sought to facilitate knowledge sharing and ramp up local production capacity in low- and middle-income nations through its mRNA Vaccine Technology Transfer Hub.
The first consortium—based at Afrigen Biologics in Cape Town, South Africa—has successfully replicated the mRNA Covid-19 vaccine co-created by Moderna and the U.S. National Institutes of Health despite Big Pharma's best attempts to undermine their work.
As of last April, 15 manufacturers in developing countries have been named as "spokes," or recipients of mRNA technology and training from the Afrigen hub. In addition, the WHO has teamed up with South Korea to establish a global teaching facility that can share best practices.
Bolstering such efforts "will address the injustice of the Covid-19 and AIDS pandemics that saw people in lower-income countries forced to wait at the back of the line for vaccines, tests, and treatments," said Kamal-Yanni.
"To achieve this, we need more than just words," she continued. "Governments must commit to sharing medical technology and know-how. The intellectual property rules that uphold pharmaceutical company monopolies must be waived automatically when a health emergency is declared. And governments must place conditions to ensure that publicly funded innovations are available to manufacturers in the Global South."
"As negotiations over a pandemic treaty begin in earnest," Kamal-Yanni added, "governments must look to the greed, nationalism, and profiteering that characterized the world's response to Covid-19 and say: 'never again.'"
News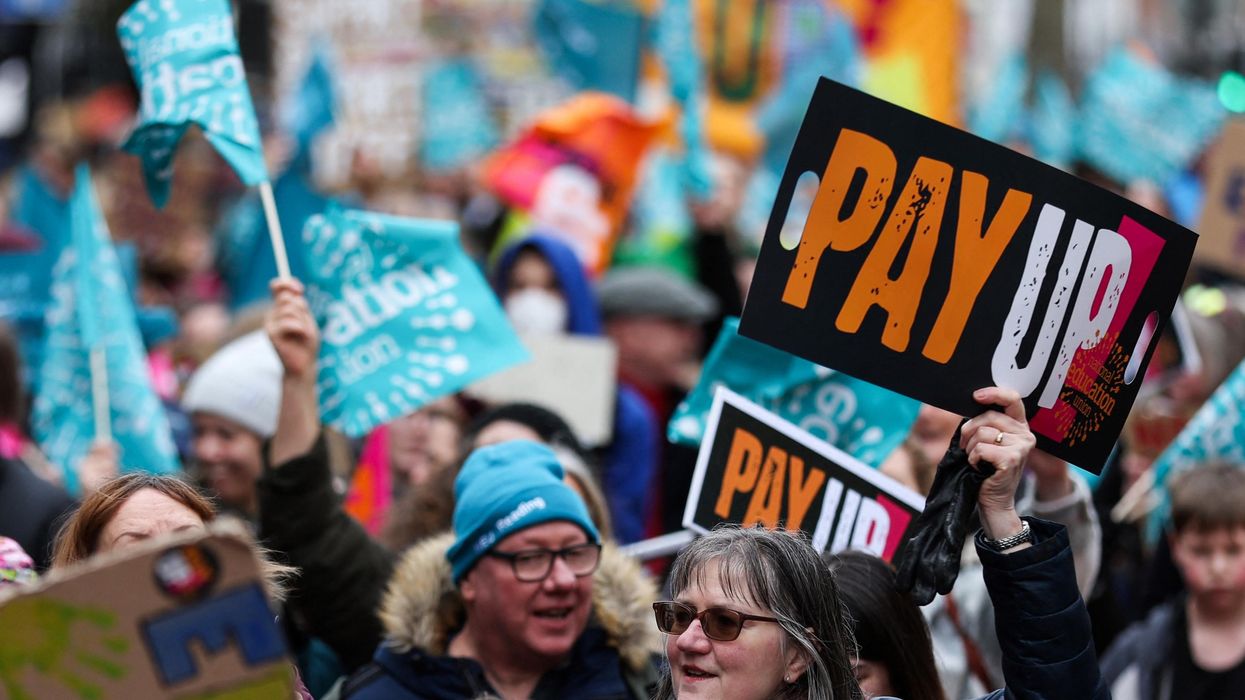 "We are the working class, and we are back," said one union leader. "We are here, we are demanding change, we refuse to be bought."
With organizers saying it's entirely within the power of the United Kingdom's Conservative government to ensure public sector employees are paid fairly, roughly half a million workers walked out on Wednesday in the country's largest coordinated strike in more than a decade.
About 300,000 of the striking employees are educators, and they were joined by civil servants, railroad workers, university professors, London bus drivers, museum workers, and border officials, among others, with 59% of Britons telling YouGov in a recent poll that they supported the walkout.
The strong support comes even as an estimated 85% of schools across the U.K. were closed on Wednesday. Students and parents stood on picket lines alongside teachers, whose wages have not kept up with inflation and who are struggling to teach in schools where per-pupil spending for the 2024-25 school year is now expected to be 3% lower than it was in 2010.
\u201cMassive turnout in London today to support striking workers \ud83d\udc4a\n\nThe message to the government is clear: \n\n#EnoughlsEnough \n\nhttps://t.co/6qQEc61CzJ\u201d

— Enough is Enough (@Enough is Enough) 1675255443
"It's partly about pay, which has been reduced by 11% over the last 10 years," Jon Voake, a drama teacher in South Gloucestershire, toldThe Guardian. "But it's also about how our workload's going up. We're all working with bigger groups. Children's education is going to suffer and enough is enough."
In the most economically deprived parts of the country, the National Education Union said, teachers' pay has gone down by more than 20% since 2010 as the rate of inflation in the U.K. stands at 10.5%—"the highest among the G7 group of advanced economies," according toAl Jazeera.
"We're struggling," a London teacher named Mehnaz
told
Tribune
magazine last October. "Many of us are living in cold homes because we need to save wherever we can... I know colleagues who are worried about how they'll pay their rent or their mortgage, or how they'll be able to afford childcare when they're at work because their children's schools are also having to reduce hours and close earlier than they previously did."
The Trades Union Congress (TUC) says that the average public sector worker in the U.K. now has $250 less per month than they did in 2010, accounting for inflation. A graph the organization shared on social media as the workers walked out showed that teachers' real compensation is now far lower than the range among other countries in the Organization for Economic Cooperation and Development.
\u201cEngland primary teachers' real pay vs other OECD countries. \n\nThis is why teachers are on strike.\u201d

— Trades Union Congress (@Trades Union Congress) 1675260664
A 5% pay raise offered to public sector workers last year is actually a 7% pay cut when accounting for soaring inflation, union leaders say.
The walkout comes a day after members of Parliament passed an anti-strike law that would enforce "minimum service levels" in a railroad sector and emergency services, threatening workers with termination if they take part in a work stoppage. The bill still needs to pass in the House of Lords before becoming law. The TUC has said it could take the government to court over the proposal, which TUC assistant general secretary Kate Bell told The Guardian is "unnecessary, unfair, and almost certainly illegal."
Ambulance drivers and nurses are reportedly planning to stage a work stoppage in the coming days.
Conservative Prime Minister Rishi Sunak told public health workers on Monday, "I would love, nothing more would give me more pleasure than, to wave a magic wand and have all of you paid lots more"—but organizers and labor advocates on Wednesday said Sunak's government simply needs to change its tax policies to mitigate the cost-of-living crisis.
"We just need a fair taxation system," John McDonnell, a Labour MP former shadow chancellor of the exchequer, told The Guardian, calling on the Tories to tax capital gains at the same level of income to pay for raises. "The issue at the moment is that we seem to have a government that is redistributing wealth upwards."
Mark Serwotka, general secretary of the Public and Commercial Services union, toldThe Guardian that the Tories have claimed it would cost £29 billion ($35 billion) to give raises to public sectors, while the actual amount is about £10 billion ($12 billion).

"And £10 billion in an economy like ours can easily be found," said Serwotka.
Mick Lynch, secretary general of the National Union of Rail, Maritime, and Transport Workers, rallied thousands of teachers outside Downing Street in London.
"We are the working class, and we are back," said Lynch. "We are here, we are demanding change, we refuse to be bought, and we are going to win for our people on our terms."
News
SUPPORT OUR WORK.
We are independent, non-profit, advertising-free and 100%
reader supported.