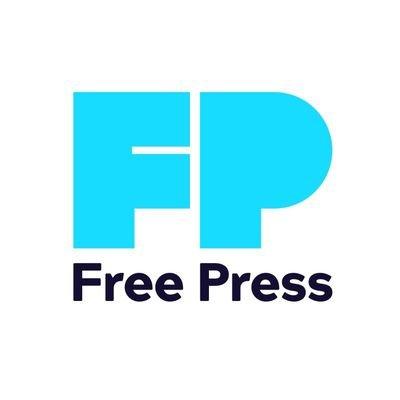 For Immediate Release
December, 04 2008, 10:00am EDT
Los Angeles Debates Internet's Future
Hundreds to attend first InternetforEveryone.org town hall meeting on Dec. 6
LOS ANGELES
On Dec. 6, hundreds of Los Angeles residents from all walks of life will discuss the future of the Internet at a town hall meeting sponsored by InternetforEveryone.org -- a broad-based initiative to connect every American to a fast, open and affordable Internet. This interactive event is the first in a nationwide series to show popular support for making universal Internet access a top priority of the Obama administration and new Congress.
WHAT: InternetforEveryone.org Town Hall Meeting
WHEN: Saturday, Dec. 6, 2008, 12:30 - 5:30 p.m. PT
WHERE: The Radisson at the University of Southern California, 3540 South Figueroa Street, Los Angeles
High-speed Internet, or "broadband," is becoming a crucial public necessity -- with unprecedented social, economic and educational potential. But more than 40 percent of all U.S. homes are not connected to the Internet or use slow "dial-up" technology. In California, more than 16 million residents can't access or afford a high-speed Internet connection, according to the U.S. Census Bureau.
"President-elect Barack Obama talked about the importance of the Internet on the campaign trail, and getting more people online is part of his policy platform," said Timothy Karr, campaign director of Free Press, the organization coordinating InternetforEveryone.org. "Getting the entire country connected won't be like flipping a switch. But the conversation about how to put broadband into every home in America needs to start now."
Using the Internet to research candidates' records, raise money and organize was one of the biggest stories of the 2008 election. But many Americans were left to choose a candidate without access to all of the information available online.
"During this presidential election, many of our clients had to use our computers to watch video on YouTube about an interview that they missed on TV, or to hear a speech, or to see election results that they missed," said Tatyanna Wilkinson, program manager at Project T.E.C.H., which offers adult computer training and literacy classes in Los Angeles. "If they try to watch a YouTube video on dial-up and it takes 25 minutes to load, they just walk away frustrated."
The digital divide has left half a generation of young people without the same opportunities to innovate, invent and compete as their connected counterparts across the country and around the globe.
"Without Internet access, youth aren't able to access information for scholarships and grants. They're not able to access something as simple as a college application or resources to complete their school work," said Brian Mendez, director of Change Agent Productions, a group that teaches digital skills to youth in partnership with the YMCA of Greater Long Beach.
The United States currently lacks a national broadband strategy to address this digital divide, and the country has fallen to 22nd in the world in terms of high-speed Internet adoption.
The InternetforEveryone.org town hall meeting will include interactive, roundtable discussions focusing on ways to restore America's global Internet leadership. Some of the key questions participants will consider include:
How do we expand consumer choice and lower costs for Internet services?
How can the Internet be a catalyst for economic growth, jobs and prosperity?
How do we preserve the Internet's level playing field so everyone can access the content, applications and services of their choice?
What roles should be played by the federal government, local governments, private industry and everyday citizens to build a better Internet?
Read the town hall discussion guide: https://internetforeveryone.org/files/ife-DiscussionGuide-final.pdf
The answers from the Los Angeles meeting will be combined with feedback from other meetings and a digital forum and delivered to the Obama administration and congressional leaders as a national guide to building a better Internet.
"The Washington lobbyists and technocrats will have plenty of chances to weigh in on Internet policy," Karr said. "But to truly achieve policy that reflects the needs of the nation, we must listen to the people who have been shut out of these debates for too long."
InternetforEveryone.org is supported by more than 120 public interest organizations and industry groups, including: ACLU, American Library Association, BitTorrent, blip.tv, Center for Rural Affairs, Children Now, Computer & Communications Industry Association, Consumer Electronics Association, Consumer Federation of America, Consumers Union, Credo Mobile, Ebay.com, EDUCAUSE, Facebook.com, Free Press, Future of Music Coalition, Google, Green For All, InterActiveCorp, Media Alliance, National Association of Telecommunications Officers and Advisors, National Hispanic Media Coalition, National Organization for Women, Native Public Media, New America Foundation, One Economy, OneWebDay, Participatory Culture Foundation, Public Knowledge, Skype, Sunlight Foundation, TechNet, TechRepublican, United Church of Christ, U.S. PIRG, Vuze, Writers Guild of America-East, Writers Guild of America-West, and YouTube, amongst others.
For more information, visit www.InternetforEveryone.org
Free Press was created to give people a voice in the crucial decisions that shape our media. We believe that positive social change, racial justice and meaningful engagement in public life require equitable access to technology, diverse and independent ownership of media platforms, and journalism that holds leaders accountable and tells people what's actually happening in their communities.
(202) 265-1490
LATEST NEWS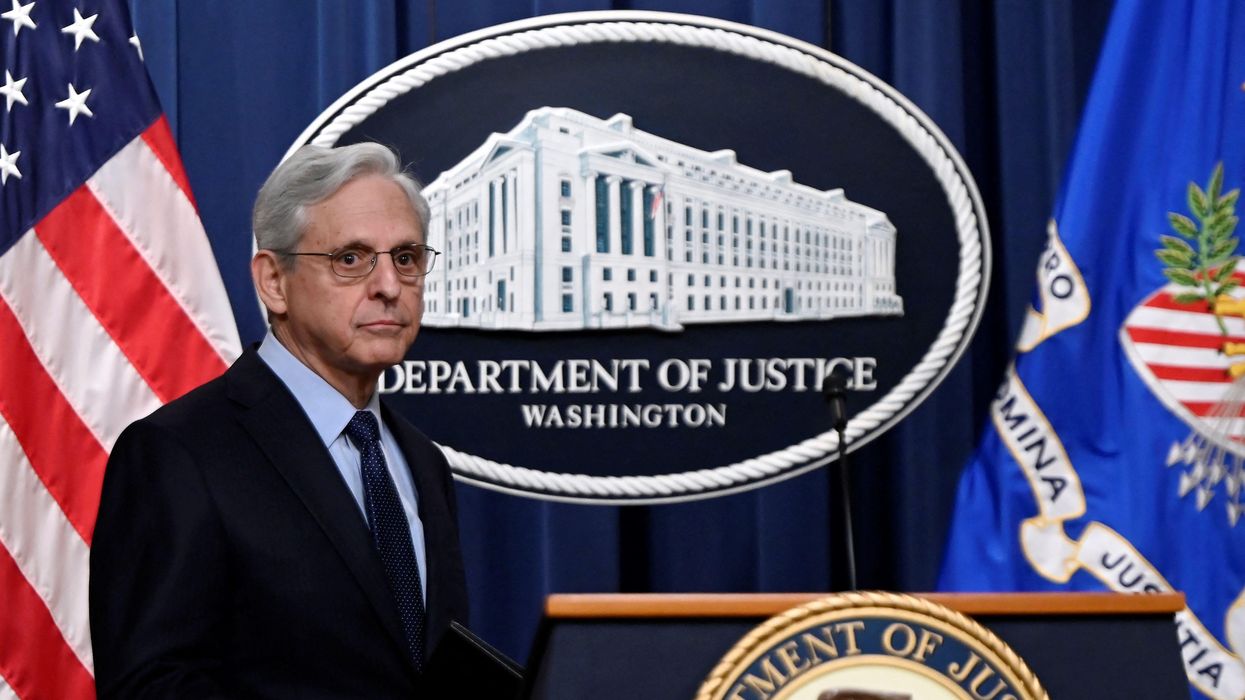 "The decision to criminally charge a business in contrast to an individual for engaging in white-collar criminal activity is exceedingly rare."
Despite the Biden administration's pledge to crack down on corporate crime, a new analysis of Justice Department data shows that business prosecutions fell to a record low in fiscal year 2022 even as there appeared to be no shortage of wrongdoing—from healthcare fraud to large-scale price gouging.

The Transactional Records Access Clearinghouse (TRAC), a nonprofit data-gathering outfit, noted Thursday that out of the more than 4,000 federal white-collar prosecutions last year, "under 1% or only 31 of these defendants were businesses or corporate entities."
"This is the lowest number of criminal prosecutions of business entities for white-collar offenses since federal prosecutor tracking began for these in FY 2004," TRAC observed. "The decision to criminally charge a business in contrast to an individual for engaging in white-collar criminal activity is exceedingly rare (just 1%)."
TRAC also found that "the prosecution of white-collar offenders in FY 2022 reached a new all-time low since tracking began during the Reagan administration."
While vowing to break with its predecessor and take a tougher stand against corporate crime, the Biden Justice Department has made explicit that its "top priority for corporate criminal enforcement" is "going after individuals" rather than institutions, pointing to the high-profile convictions of Theranos founder Elizabeth Holmes and former JPMorgan traders.
Corporate prosecutions have been plummeting for years under both Republican and Democratic presidents, a trend that experts have attributed in part to the rise of deferred and non-prosecution agreements.
The consumer advocacy group Public Citizen pointed out in a report last year that "over the past two decades, such agreements have become the DOJ's routine method for resolving criminal cases against big corporations."
"Because of the simultaneous trends of declining corporate prosecutions and the DOJ's increased reliance on corporate leniency agreements, the agreements made up over a quarter (26%) of the cases in 2021," the group added. "While this is a decline from 2020's record-high percentage of corporate leniency agreements (32%), it remains extraordinarily high, especially in comparison with two decades ago, when prosecutors entered leniency agreements with corporate criminals only about 1% of the time."
In a separate report published in 2021, Public Citizen identified a number of major U.S. corporations bound by DOJ leniency deals that allowed them to escape criminal prosecution in exchange for reforming their practices. Corporations have often violated such agreements—and faced no consequences for doing so.

Among the corporations currently under DOJ leniency deals that are set to expire this year, according to Public Citizen's report, are Chipotle, Wells Fargo, JPMorgan Chase, Goldman Sachs, and Ticketmaster, the last of which is currently facing a Justice Department antitrust probe.
In a September speech, Deputy Attorney General Lisa Monaco acknowledged the sharp decline in corporate criminal prosecutions in recent years and said the DOJ needs to "do more and move faster."
But critics said the policy changes that Monaco outlined during her address—from incentives for companies to self-report misconduct to a shift away from successive non-prosecution agreements with the same company—are woefully inadequate in the face of widespread corporate abuses.

"Corporate crime—in the form of illegal pollution, fraud, reckless endangerment of consumers and workers, cartels, systematic rip-offs, and more—remains rampant, but corporate criminal prosecutions are at historically low levels," Public Citizen president Robert Weissman said at the time. "It's time to end leniency deals for corporate wrongdoers. Corporations are the ultimate rational actors: If they know the costs of breaking the law are worth it for expected monetary gain, then they will break the law—irrespective of the societal damage."
News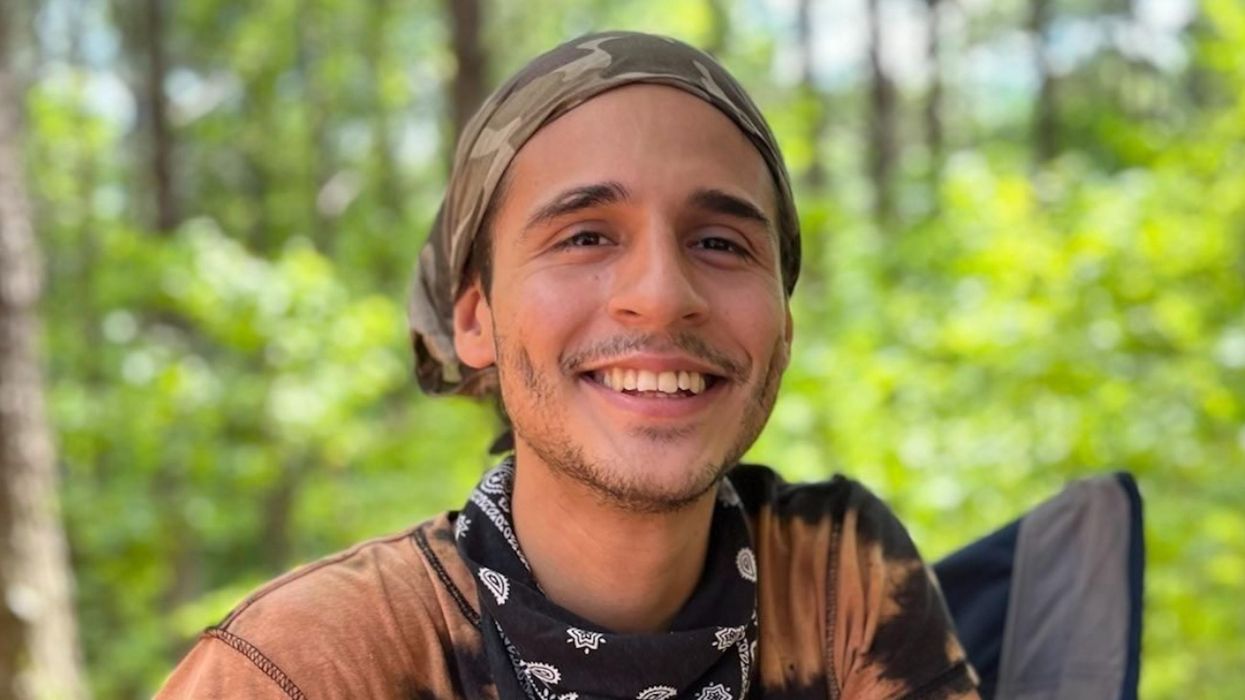 "Tortuguita's 'crime' was defending a forest in the heart of Atlanta—yet police moved in full force to evict the encampment, using their usual litany of brutal tactics," said one activist.

Police accountability advocates on Thursday called for an independent investigation after an activist was shot and killed during a multi-jurisdictional law enforcement raid on a forest encampment blocking the construction of a massive police training center just outside Atlanta popularly known as Cop City.

The Atlanta Journal-Constitution reports:
Details surrounding the deadly encounter near the planned site of Atlanta's public safety center continued to trickle out Thursday, as a wounded state trooper recovered and left-wing activists both mourned a fallen comrade and questioned the official account of events.

At least seven other people, meanwhile, were arrested and charged with domestic terrorism in connection with Wednesday's law enforcement operation in the southern DeKalb County woods.

Activists tied to the "Defend the Forest" movement identified the person killed by law enforcement—after allegedly firing at troopers first—as Manuel Teran, aka "Tortuguita." Online posts described Teran as a "beloved member of the community" who split time between Atlanta and Florida.
"We are devastated by the loss of our friend who was killed by the police. Tortuguita was a kind, passionate, and loving person, cherished by their community," said a statement published on the Atlanta Community Press Collective website.
\u201cThis is the Manuel "Tortuguita" Teran, the young, queer, Afro-Venezuelan forest defender killed by police yesterday in their raid to clear the forest so they could build Cop-City. Don't let the media criminalize them.\u201d

— Kamau Franklin (@Kamau Franklin) 1674147903
"We don't know what happened yesterday," the statement acknowledged, adding that Teran was killed while "defending the forest."
According toUnicorn Riot, "throughout the day and into the night, efforts to extract forest defenders from the trees continued, with arborists cutting down trees and tree houses in an effort to remove protesters."
Jeff Ordower, North America director at the climate action group 350.org, said in a statement Thursday, "With heavy hearts, we stand with the Atlanta Forest Defenders and all of those who defend the land, the water, and the planet."
"Tortuguita's 'crime' was defending a forest in the heart of Atlanta—yet police moved in full force to evict the encampment, using their usual litany of brutal tactics," he added. "As we've seen all too often with police brutality, we can expect the usual false claims of 'self-defense,' coupled with an attempt to smear the victim and movement. Our movement will continue to stand up for intersectional justice—for the people and the planet."
\u201c\ud83c\udf9e\ufe0fAtlanta Community Reacts to Police Killing of Forest Defender Manuel Teran\n\nMore Updates Here \u27a1\ufe0f https://t.co/qre2y0SMp7\u201d

— UNICORN RIOT \ud83e\udd84 mastodon.social/@UnicornRiot \ud83d\udc48 (@UNICORN RIOT \ud83e\udd84 mastodon.social/@UnicornRiot \ud83d\udc48) 1674165940
In an Instagram post, the activist group Stop Cop City said that "in Manuel's name, we continue to fight to protect the forest and stop Cop City with love, rage, and a commitment to each other's safety and well-being."
The Atlanta Police Foundation, a private organization, was given permission in 2021 to build Cop City, a $90 million, 85-acre police and fire training facility in the Weelaunee Forest in DeKalb County on land stolen from the Muscogee people, many of whom were forced westward during the genocidal Trail of Tears period.
In 2017, the area was designated one of four "city lungs" by the Atlanta City Planning Department, which recommended the forest become a massive urban park. Instead, Cop City was approved.

News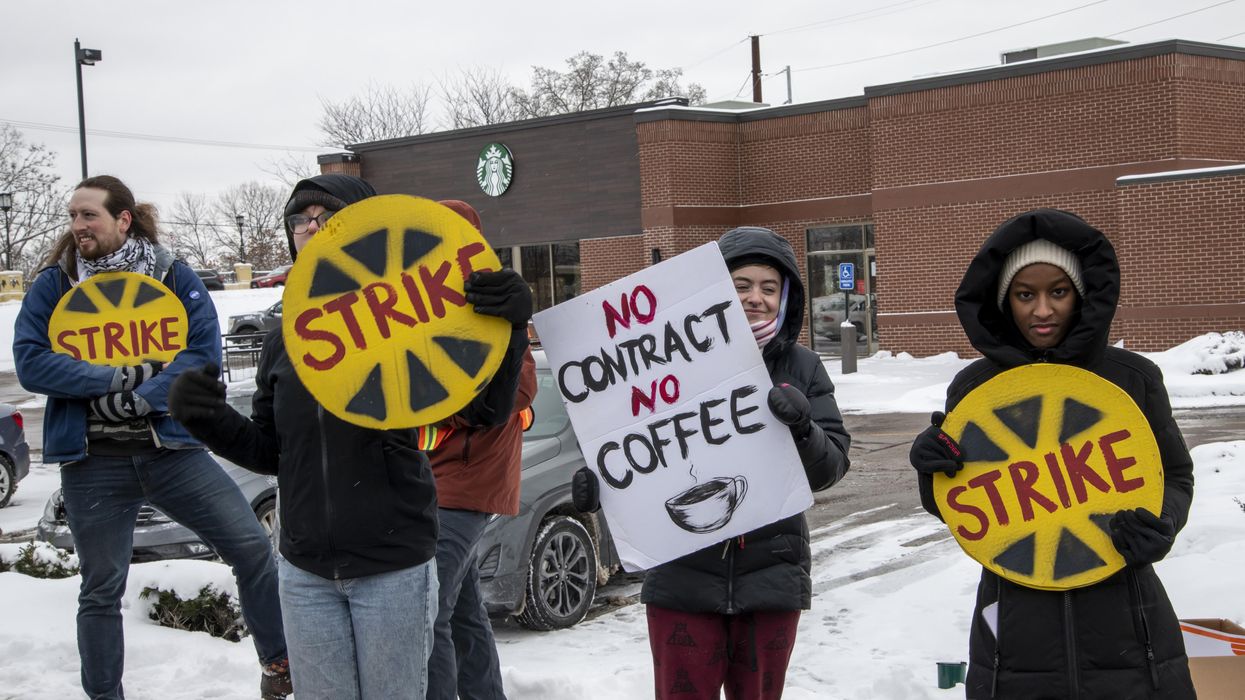 "It's time to pass the PRO Act and drastically expand union membership across this country," said Sen. John Fetterman.
Labor advocates renewed calls for boosting U.S. worker rights and protections on Thursday as federal data revealed that despite union membership rising by 273,000 from 2021 to 2022, a jump in nonunion jobs meant the unionization rate fell from 10.3% to a record low of 10.1%.
"In 1983, the first year where comparable union data are available, the union membership rate was 20.1% and there were 17.7 million union workers," the Bureau of Labor Statistics (BLS) noted in a statement announcing the new figures.
"These statistics highlight the need for the Protecting the Right to Organize (PRO) Act and the Public Service Freedom to Negotiate Act."
The number of workers who held a job covered by a union contract—including those who report no union affiliation—rose by 200,000 to 16 million last year, but the percentage of employees represented dropped from 11.6% to 11.3%, according to the BLS.
The bureau found that though 7.1 million public sector employees belonged to unions in 2022, similar to the 7.2 million private sector workers, the union membership rate was 33.1% for the public sector compared with just 6% for the private sector.
As The Washington Postreported:
The lackluster figures reflect how far unions have to go to see an upsurge in membership, especially in a year of booming job growth. More than 5 million jobs were created in 2022 across the economy, especially in industries where union membership is lower, such as leisure and hospitality, meaning union jobs did not outpace the growth of nonunion jobs. The economy also launched millions of new businesses, where jobs rarely start off unionized. And many of the high-profile victories at Starbucks, Apple, and REI, for example, added a relatively small number of union members. A 2022 Bloomberg analysis of labor data found that the average unionized Starbucks store added 27 workers to union rolls.

Despite the continued low union numbers, labor historians say there's been a major shift underway, propelled by pandemic conditions, in how Americans view unions. More Americans said they approved of unions in 2022 than at any point since 1965—some 71% of those polled, according to Gallup.
Responding to the BLS release, the AFL-CIO, a federation of unions representing 12.5 million workers, asserted, "These statistics highlight the need for the Protecting the Right to Organize (PRO) Act and the Public Service Freedom to Negotiate Act, which will hold union-busting companies and organizations accountable and give workers the negotiating power they deserve."

Specifically pointing to the record-low unionization rate last year, Nina Turner, a former Democratic congressional candidate and senior fellow at the Institute on Race, Power, and Political Economy, said that "this is a move in the wrong direction."
Noting the same statistic, Democrats on the U.S. House Committee on Education and the Workforce tweeted: "Unfortunately, this is not a surprise even though unions are extremely popular among workers. This is a direct result of employers using illegal union-busting tactics and Republicans turning their backs on working people."
The panel's Democrats also called on Congress to pass the PRO Act—a historic proposal to reform U.S. labor laws to better serve workers, spearheaded by the committee's ranking member, Rep. Bobby Scott (D-Va.) and Sen. Patty Murray (D-Wash.).
\u201cThe entire increase in unionization in 2022 was among workers of color\u2014who saw an increase of 231,000, while white workers saw a decrease of 31,000.\u201d

— Economic Policy Institute (@Economic Policy Institute) 1674153812
"Every worker deserves a union," Sen. John Fetterman (D-Pa.), who was elected in November, said in a statement Thursday. "Unions built the middle class and they built America. It's time to pass the PRO Act and drastically expand union membership across this country."
A trio of Economic Policy Institute experts who analyzed recent data from both the BLS and the National Labor Relations Board pointed out Thursday that between October 2021 and last September, the NLRB saw a 53% increase in union election petitions, and "evidence suggests that in 2022 more than 60 million workers wanted to join a union, but couldn't."
"The fact that tens of millions of workers want to join a union and can't is a glaring testament to how broken U.S. labor law is," they wrote. "It is urgent that Congress pass the Protecting the Right to Organize (PRO) Act and the Public Service Freedom to Negotiate Act. State legislatures must also take available measures to boost unionization and collective bargaining."
\u201cThe Protecting the Right to Organize (PRO) Act and the Public Service Freedom to Negotiate Act provide crucial reforms that would strengthen workers\u2019 rights to form a union and engage in collective bargaining. https://t.co/jRiXaa8y7G\u201d

— Economic Policy Institute (@Economic Policy Institute) 1674153812
Despite union-busting efforts from powerful corporations, last year saw a wave of high-profile worker victories. Employees at Apple, Amazon, Chipotle, Google, Starbucks, Minor League Baseball, T-Mobile, Trader Joe's, and beyond successfully organized.
"In 2022, we saw working people rising up despite often illegal opposition from companies that would rather pay union-busting firms millions than give workers a seat at the table," AFL-CIO president Liz Shuler said Thursday. "The momentum of the moment we are in is clear."
"Organizing victories are happening in every industry, public and private, and every sector of our economy all across the country," she added. "The wave of organizing will continue to gather steam in 2023 and beyond despite broken labor laws that rig the system against workers."

News
SUPPORT OUR WORK.
We are independent, non-profit, advertising-free and 100%
reader supported.