For Immediate Release
December, 04 2008, 01:42pm EDT
Contact:
Kelly Campbell, 503-720-1815;
Myrna Bethke, 732-492-0802
Afghanistan: Ending a Failed Military Strategy
9/11 Families for Peaceful Tomorrows Releases a New Report Outlining 10 Reasons to End the Occupation of Afghanistan
NEW YORK
September 11th Families for Peaceful Tomorrows today released a new briefing paper entitled Afghanistan: Ending a Failed Military Strategy. The comprehensive 22-page document outlines ten reasons the US should end the occupation in Afghanistan and calls for a drastically revamped US policy focused on diplomacy, negotiation, aid, reconstruction and international cooperation.
The 10 reasons to end the occupation discussed in the report include:
1. US and NATO occupation creates civilian casualties, angering Afghans.
2. Military occupation has hampered humanitarian aid and reconstruction efforts.
3. Afghan women continue to face violence and oppression under the occupation.
4. US policy has empowered warlords, drug lords and the Taliban.
5. The occupation contributes to violence and destabilization for ordinary Afghans,
including refugees.
6. NATO allies and military leaders are questioning the occupation.
7. US troop casualties in Afghanistan are on the rise.
8. Afghans are calling for a negotiated end to the war.
9. Military escalation will only increase the violence, and potentially lead to a wider
war involving nuclear-armed Pakistan.
10. Military occupation of Afghanistan does not curb terrorism.
The report makes the following recommendations:
1. Set a swift timetable for the withdrawal of US and NATO military forces, to be
substituted by UN forces for short-term security.
2. Immediately cease air strikes on targets in Afghanistan and Pakistan.
3. Support negotiations between all parties involved in the conflict, including Afghan
women leaders.
4. Reform humanitarian aid and reconstruction funding efforts to prioritize Afghan
organizations over foreign contractors. Ensure that funded projects address the
needs and requests of Afghans and are not simply pet projects of foreign donors.
5. Invest in long-term aid that increases self-reliance such as sustainable agriculture
efforts.
6. Immediately discontinue the use of Provincial Reconstruction Teams, which are
costly, inefficient, and have militarized the aid process.
7. Standardize, increase, and publicly document compensation to Afghan families
and communities affected by US military actions.
8. Sign the treaty to ban cluster bombs, pay for cluster bomb and landmine clean up
in Afghanistan, and pledge never to use these weapons again.
"We hope this briefing paper will serve as a starting point for our colleagues in the US peace movement to begin taking a serious look at the situation in Afghanistan and pressuring the new administration to end the failed military strategy in that country," said Kelly Campbell, a member of 9/11 Families for Peaceful Tomorrows and a co-author of the report. "We should be supporting Afghan calls for a negotiated end to the war, not increasing our military presence in their country."
The report can be downloaded at https://www.peacefultomorrows.org
Peaceful Tomorrows is an organization founded by family members of those killed on September 11th who have united to turn our grief into action for peace. By developing and advocating nonviolent options and actions in the pursuit of justice, we hope to break the cycles of violence engendered by war and terrorism. Acknowledging our common experience with all people affected by violence throughout the world, we work to create a safer and more peaceful world for everyone.
LATEST NEWS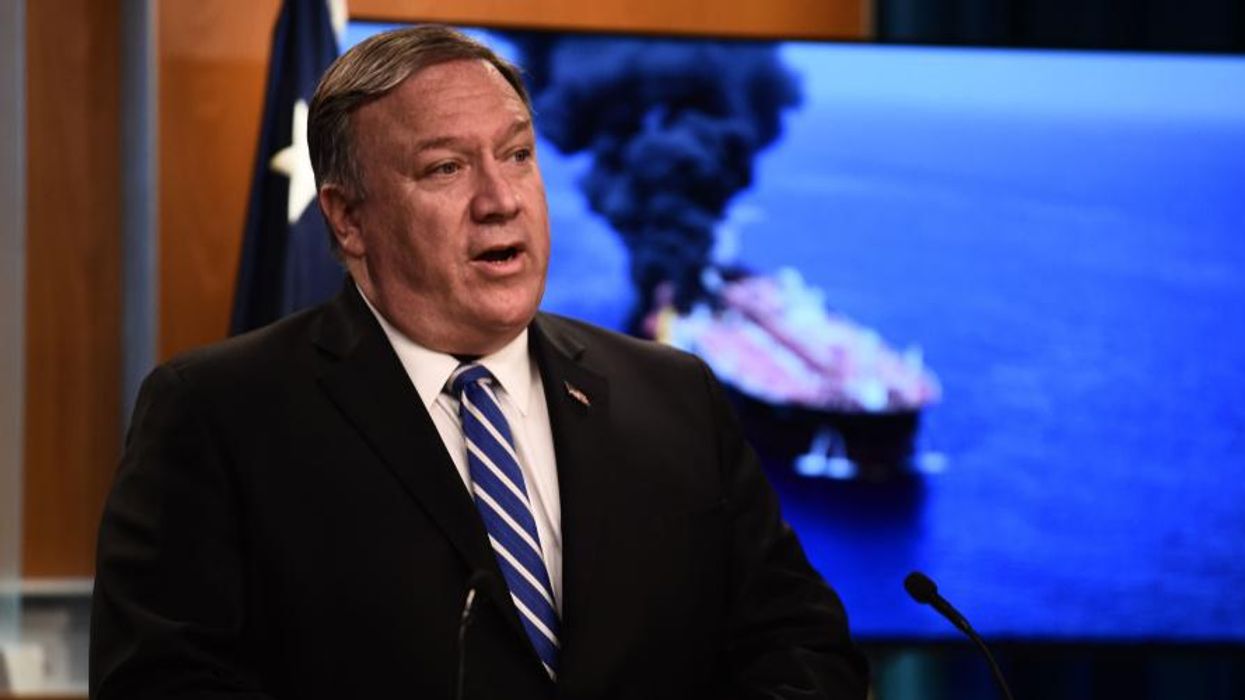 "Astonishing use of 'but' that enables the efforts of the Saudi regime to blame Khashoggi for his own murder," said one journalist.
The widow of murdered Washington Post journalist Jamal Khashoggi on Monday denounced former U.S. Secretary of State Mike Pompeo for his comments about her husband in Pompeo's upcoming memoir, in which he questions Khashoggi's journalism credentials and his allegiances.
As excerpts from Pompeo's book, Never Give an Inch: Fighting for the America I Love, became public a day before its publication date, Hanan Elatr Khashoggi told NBC News she wishes she were able "to silence all of these people who publish books, disparage my husband, and collect money from it."
Elatr Khashoggi fired back after NBC News reported that in Pompeo's book, he writes of Jamal Khashoggi, "He didn't deserve to die, but we need to be clear about who he was—and too many in the media were not."
\u201c\u201cHe didn\u2019t deserve to die, but we need to be clear about who he was," writes Mike Pompeo about Jamal Khashoggi.\n\nAstonishing use of "but" that enables the efforts of the Saudi regime to blame Khashoggi for his own murder\nhttps://t.co/gX72GEIN8H\u201d

— Sasha Chavkin (@Sasha Chavkin) 1674506150
The book contains accusations that Khashoggi "was cozy with the terrorist-supporting Muslim Brotherhood," alludes to his coverage of and friendship with Osama bin Laden when both were young, and says he was an "activist" rather than a journalist.
Elatr Khashoggi, whom the Saudi national married in 2018 in an Islamic ceremony, told NBC that "Jamal Kashoggi is not part of the Muslim Brotherhood" and that he "always condemned" the September 11, 2001 attacks masterminded by bin Laden.
"Whatever Mike Pompeo mentions about my husband Jamal Khashoggi, he doesn't know my husband," Elatr Khashoggi tweeted.
\u201c@_DanMangan @NBCNews Whatever @mikepompeo mentions about my husband @JKhashoggi he doesn\u2019t know my husband. He should be silent and shut up the lies about my husband. It is such bad information and the wrong information. This is not acceptable. #justiceforjamal\u201d

— Dan Mangan (@Dan Mangan) 1674504063
Khashoggi, who wrote critically of the Saudi government, was killed in October 2018 by a group of assassins in Istanbul. Khashoggi's family sued Saudi Crown Prince Mohammed bin Salman and accused him of personally ordering the execution in 2020, and a United Nations report found that "high-level officials" in Saudi Arabia were responsible for the murder, but last year the Biden administration recommended that bin Salman, as prime minister, be shielded from U.S. lawsuits regarding the case.
While attacking Khashoggi for his loyalties, Pompeo, a Republican who has said he is considering a 2024 presidential run, notes in the book that the U.S. has a "strategic" relationship with the Saudis to consider.
"Shame on you, Mike Pompeo, HarperCollins, and Broadside Books for publishing these lies about my husband," tweeted Elatr Khashoggi.
News
"If this were really about the national debt, then there are plenty of places we could go to stitch up loopholes, like no more of these tax havens abroad," said the senator. "But that is not where the Republicans want to go."
Sen. Elizabeth Warren on Monday took aim at the Republican Party for creating what she called a "manufactured crisis" as a potential fight over the debt ceiling looms, slamming the GOP's threats to public spending as the party works to make it even easier for the wealthy to avoid paying taxes.
On MSNBC's "Morning Joe," the Massachusetts Democrat said the Republicans are actively trying to "wreck the economy" to protect the wealthy.
"If the Republicans had not pushed just two things, the Republican tax cuts that went mostly to those at the very top and the biggest corporations and hollowing out the IRS specifically so they could not hold wealthy tax cheats accountable, wouldn't be able to audit them—if those two things had not happened, then we wouldn't even hit the debt ceiling at any time during the first Biden administration," said Warren.
\u201cSen. Elizabeth Warren (D-MA) says hitting the debt ceiling right now is a "manufactured crisis" by Republicans. \n\nWarren says without GOP tax cuts for wealthy and GOP's hollowing out of the IRS, "we wouldn't even hit the debt ceiling at any time during the first Biden admin."\u201d

— The Recount (@The Recount) 1674482996
The Republican Party has for years cut funding to the Internal Revenue Service (IRS) when it had the power to do so, diverting efforts away from auditing the wealthiest taxpayers and costing an estimated $125 billion in corporate taxes each year, and as Warren noted, House Speaker Kevin McCarthy (R-Calif.) began the new session of Congress earlier this month with a vote by the party to rescind billions in IRS funding that Democrats passed to crack down on tax evasion.
Far-right Republicans are also now proposing a nationwide sales tax to replace income taxes and other federal taxation—a regressive plan which, according to the Tax Policy Center, would leave households on the lower 80% of the income distribution paying nearly 35% of federal retail sales taxes, up from about 15%.
The sales tax would be "on everything from rent to groceries to diapers to car repairs," said Warren, and would "cut taxes for those at the very top."
The Republicans have pushed these proposals as U.S. Treasury Secretary Janet Yellen announced last week that the U.S. government had reached its debt limit of $31.4 trillion, which was set by Congress when it last raised the borrowing ceiling in December 2021.
The Treasury Department began implementing what it called "extraordinary measures" to avoid a debt default—selling investments and suspending reinvestments in the Civil Service Retirement and Disability Fund and the Postal Service Retiree Health Benefits Fund, which will not affect retirees or federal workers.
Yellen warned that those accounting maneuvers may only be possible until June and after that, "a failure to make payments that are due, whether it's the bondholders or to Social Security recipients or to our military, would undoubtedly cause a recession in the U.S. economy and could cause a global financial crisis."
In addition to further shifting tax burdens from the wealthy to lower-income households, Republicans have indicated they won't agree to raise the debt ceiling without cutting social spending on programs such as Medicare and Social Security, which they have long blamed for national deficits.
"If this were really about the national debt, then there are plenty of places we could go to stitch up loopholes, like no more of these tax havens abroad, that we could get that under control. But that is not where the Republicans want to go," Warren said on "Morning Joe."
Warren noted that the GOP voted to raise the debt ceiling multiple times when former Republican President Donald Trump was in office, as the party pushed tax cuts for the wealthy.

"Once we've got a Democrat in the White House, no, they don't want to raise the debt ceiling," said the senator. "They want to create as much economic chaos as they can and keep offering tax cuts to their rich buddies."

News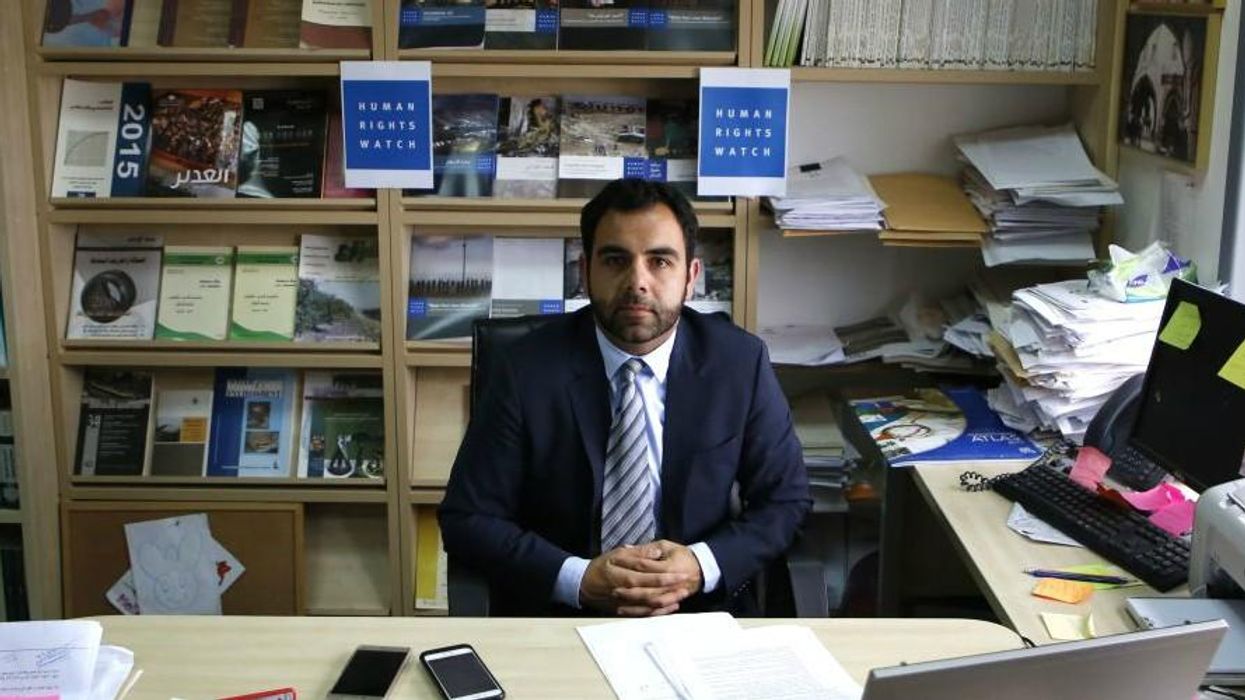 "By making it harder for people to spend time in the West Bank, Israel is taking yet another step toward turning the West Bank into another Gaza, where two million Palestinians have lived virtually sealed off from the outside world for over 15 years."
A top Human Rights Watch official warned Monday that restrictions recently placed by Israel's apartheid government on "foreigners"—including Palestinians—seeking entry into the West Bank could turn the illegally occupied territory into "another Gaza," which is often described as the "world's largest open-air prison."
Last year, a three-page document used by Israeli authorities to screen foreign nationals wishing to enter the West Bank was replaced by a 61-page guide detailing occupation forces' policies and procedures for foreigners seeking to visit only the West Bank, excluding East Jerusalem, or to extend a stay for specific purposes including studying, teaching, volunteering, or working there.
"The guidelines are distinct from those for entering Israel, which are normally applied at Ben Gurion Airport and other ports of entry," explained HRW—whose own Israel and Palestine director, Omar Shakir, was denied an entry permit under the new rules. "A West Bank permit holder without an Israeli entry visa has no legal authorization to enter Israel, nor occupied East Jerusalem."
HRW deputy Middle East director Eric Goldstein said in a statement that "by making it harder for people to spend time in the West Bank, Israel is taking yet another step toward turning the West Bank into another Gaza, where two million Palestinians have lived virtually sealed off from the outside world for over 15 years. This policy is designed to weaken the social, cultural, and intellectual ties that Palestinians have tried to maintain with the outside world."
\u201cNew Israeli restrictions on access to the West Bank for foreigners further isolate Palestinians from their loved ones & global civil society\u2014another step by Israel to turn the West Bank into Gaza, which it runs as open-air prison. New @hrw report out today https://t.co/LELHp4YAa1\u201d

— Omar Shakir (@Omar Shakir) 1674450399
HRW interviewed 13 people last year "who detailed difficulties they have faced for years entering or remaining in the West Bank and their concerns about how the new guidelines will affect them."
"Ayman," who was born in Europe in the mid-1990s to a Palestinian father from the West Bank and a European mother, has lived in the West Bank most of his life. However, because he has no Palestinian identification card, he has relied upon visas in his European passport to remain in the West Bank and fears the new regulations could endanger his ability to remain in Palestine.
"Palestine for me is home," as "my childhood, schools, classmates, friends, extended family, relatives, and all the memories I have are all here," he told HRW, and yet "I am in Palestine as a tourist, as a European citizen."
"Israel's duties as an occupying power require it to facilitate foreigners' entry to the West Bank in an orderly manner."
"I may lose the right to visit," Ayman added. "I won't be able to visit as a tourist either according to these regulations."
HRW asserted that "while countries have wide discretion over entry into their sovereign territory, international humanitarian law requires occupying powers to act in the best interest of the occupied population or to maintain security or public order."
"There are no apparent justifications based on security, public order, or the best interests of Palestinians for how significantly Israeli authorities restrict volunteers, academics, or students from entering the West Bank or Palestinians' loved ones from remaining on a long-term basis," the group argued.
\u201cDozens of Palestinian women and their children are demanding that Israeli authorities allow them to change the address on their ID cards from the Gaza Strip to the West Bank, which would allow them to reunite with their partners\nhttps://t.co/ELYyG98645\u201d

— Middle East Eye (@Middle East Eye) 1674450030
"By excessively restricting Palestinian families' ability to spend time together, and blocking the entry of academics, students, and nongovernmental workers who would contribute to social, cultural, political, and intellectual life in the West Bank, Israel's restrictions fall afoul of its duty, which increases in a prolonged occupation, to facilitate normal civil life for the occupied population," HRW continued.
"Israel's duties as an occupying power require it to facilitate foreigners' entry to the West Bank in an orderly manner," HRW added. "Subject to an individualized security assessment and absent compelling reason of law, Israeli authorities should at minimum grant permits of reasonable duration to foreigners who would contribute to life of the West Bank, including the family members of Palestinians and those working with Palestinian civil society, and residency to immediate relatives."
News
SUPPORT OUR WORK.
We are independent, non-profit, advertising-free and 100%
reader supported.