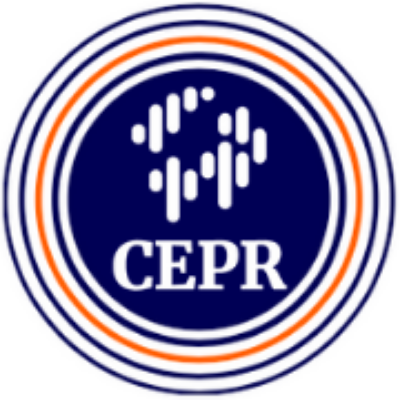 For Immediate Release
December, 02 2008, 09:42am EDT
Contact:
Alan Barber, 202-293-5380 x115
Unionization Substantially Improves the Pay and Benefits of Women Workers
Gains from union membership large, even compared to benefits of college education.
WASHINGTON
A new report by the Center for Economic and Policy Research (CEPR) documents a large wage and benefit advantage for women workers in unions relative to their non-union counterparts.
The report, "Unions and Upward Mobility for Women Workers,"
found that unionized women workers earned, on average, 11.2 percent
more than their non-union peers. In addition, women in unions were much
more likely to have health insurance benefits and a pension plan.
"For women, joining a union makes as much sense as going to college," said John Schmitt,
a Senior Economist at CEPR and the author of the study. "All else
equal, joining a union raises a woman's wage as much as a full-year of
college, and a union raises the chances a woman has health insurance by
more than earning a four-year college degree."
The report, which analyzed data from the Census Bureau's Current Population Survey
(CPS), found that unionization raises the pay of women workers by
almost $2.00 per hour. According to the report, women workers in unions
were also 19 percentage points more likely to have employer-provided
health insurance, all the more significant, since women pay higher
premium rates individually than men. Women workers were also 26
percentage points more likely to have an employer-provided pension plan
than women workers who were not in unions.
The study
also shows that unionization strongly benefited women workers in
otherwise low-wage occupations. Among women workers in the 15
lowest-paying occupations, union members earned 14 percent more than
those workers who were not in unions. In the same low-wage occupations,
unionized women were 26 percentage points more likely to have
employer-provided health insurance and 23 percentage points more likely
to have a pension plan than their non-union counterparts.
Additional state-specific information is available from the following organizations:
Alaska
Lawrence D. Weiss Ph.D., M.S.
Executive Director
Alaska Center for Public Policy
(907) 276-2277
ldweiss@acpp.info
California
Susan Duerksen
Director of Communications
Center on Policy Initiatives
(619) 584-5744 x64
susan@onlinecpi.org
North Carolina
John Quinterno
NC Budget & Tax Center
(919) 856-3185
john@ncjustice.org
Pennsylvania
Mark A. Price, Ph.D.
Keystone Research Center
(717) 255-7181
price@keystoneresearch.org
The Center for Economic and Policy Research (CEPR) was established in 1999 to promote democratic debate on the most important economic and social issues that affect people's lives. In order for citizens to effectively exercise their voices in a democracy, they should be informed about the problems and choices that they face. CEPR is committed to presenting issues in an accurate and understandable manner, so that the public is better prepared to choose among the various policy options.
(202) 293-5380
LATEST NEWS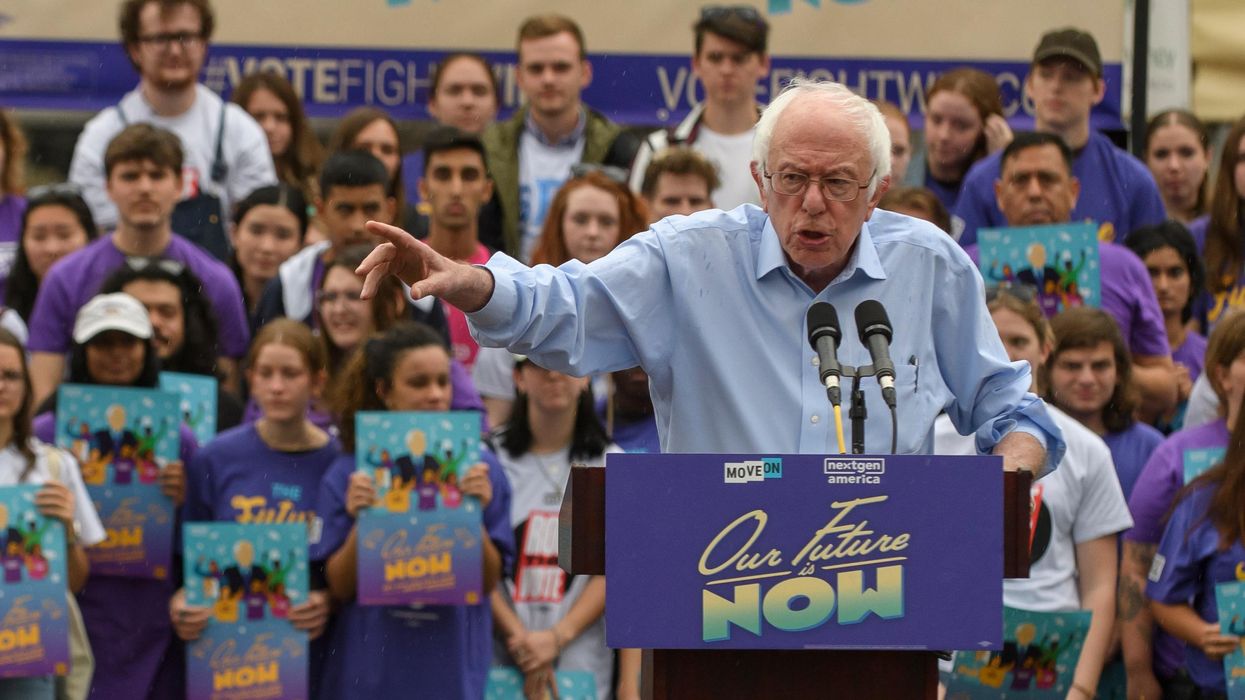 "If Democrats really believe in democracy and campaign finance reform, we must ban super PACs in primaries," said Sen. Bernie Sanders.
Sen. Bernie Sanders on Thursday voiced support for a renewed progressive push at the Democratic National Committee to ban dark money donations in the party's primaries, an effort that comes months after the DNC Resolutions Committee refused to allow a vote on the proposal.

"Billionaires and their super PACs must not be able to buy Democratic Party primaries," Sanders (I-Vt.) wrote on social media. "If Democrats really believe in democracy and campaign finance reform, we must ban super PACs in primaries. I stand with progressive reformers advocating for this change."
James Zogby, a longtime DNC member who helped craft the resolution, welcomed Sanders' continued support, writing that "Democrats mustn't let billionaires buy campaigns and our politics with deceitful ads."
"We introduced a resolution to ban dark money at the last DNC meeting," Zogby tweeted Thursday. "They wouldn't let it be discussed or come to a vote. We're bringing it back again."
The 2022 midterms were the most expensive on record, with billionaire-backed super PACs pumping torrents of cash into congressional races across the country.
During last year's Democratic primaries, a number of progressive candidates—including Summer Lee in Pennsylvania, who won her race, and Nida Allam in North Carolina, who lost—faced massive opposition spending from super PACs, including at least one bankrolled by Republican billionaires.
Super PACs, entities that are allowed to spend unlimited sums advocating for or against political candidates, are an outgrowth of the Supreme Court's Citizens United ruling, which unleashed an avalanche of corporate cash into the U.S. political system.
Though they are legally required to disclose their donors, some super PACs "are effectively dark money outlets when the bulk of their funding cannot be traced back to the original donor," OpenSecrets explains.
"While Citizens United may allow for unlimited corporate money in general elections, that Supreme Court ruling does not govern Democratic Party rules."
Appalled by the growing influence of super PACs on Democratic races, progressive DNC members led by Nevada Democratic Party Chair Judith Whitmer proposed a resolution late last year that would have prohibited dark money funding "during any and all Democratic primary elections" and set up "procedures for the investigation of 'dark money' use by candidate committees as well as possible disciplinary action."
But during a September meeting, the DNC Resolutions Committee didn't allow the measure to come up for a vote even though it had the support of dozens of DNC members, spotlighting the committee's increasingly undemocratic procedures and emboldening progressives who vowed to keep fighting for a full floor vote on the dark money ban.
"It was absolutely stunning," Zogby said in an interview after the meeting. "The resolution was never even considered. I know how that works. I was chair of the resolutions committee for 10 years. I was a member of the resolutions committee for 20 years. It means that staff whipped the members and said, 'Don't you dare.'"
"I went up to folks afterwards who I've known," Zogby added. "I mean, you know, they've served on the committee with me. And I said, 'Why? Why did this happen?' They wouldn't look me in the eye."
In a column for In These Times on Thursday, Our Revolution board chair and DNC member Larry Cohen wrote that "while Citizens United may allow for unlimited corporate money in general elections, that Supreme Court ruling does not govern Democratic Party rules."
However, Cohen added, "it is likely that in February, for the second time, the resolutions committee (which determines which proposals move forward) will refuse to report out the dark money ban—despite the significant support it has received from DNC members in about 20 states."
"Increasingly, both the DNC and political leadership in the Biden White House appear interested in preventing party discussion and debate," Cohen wrote. "The good news is that the number of progressives at the DNC is growing, slowly but surely, and grassroots activists increasingly understand that without change within the Democratic Party, we won't win the advances in healthcare, childcare, workers' rights, and climate change that are desperately needed."
News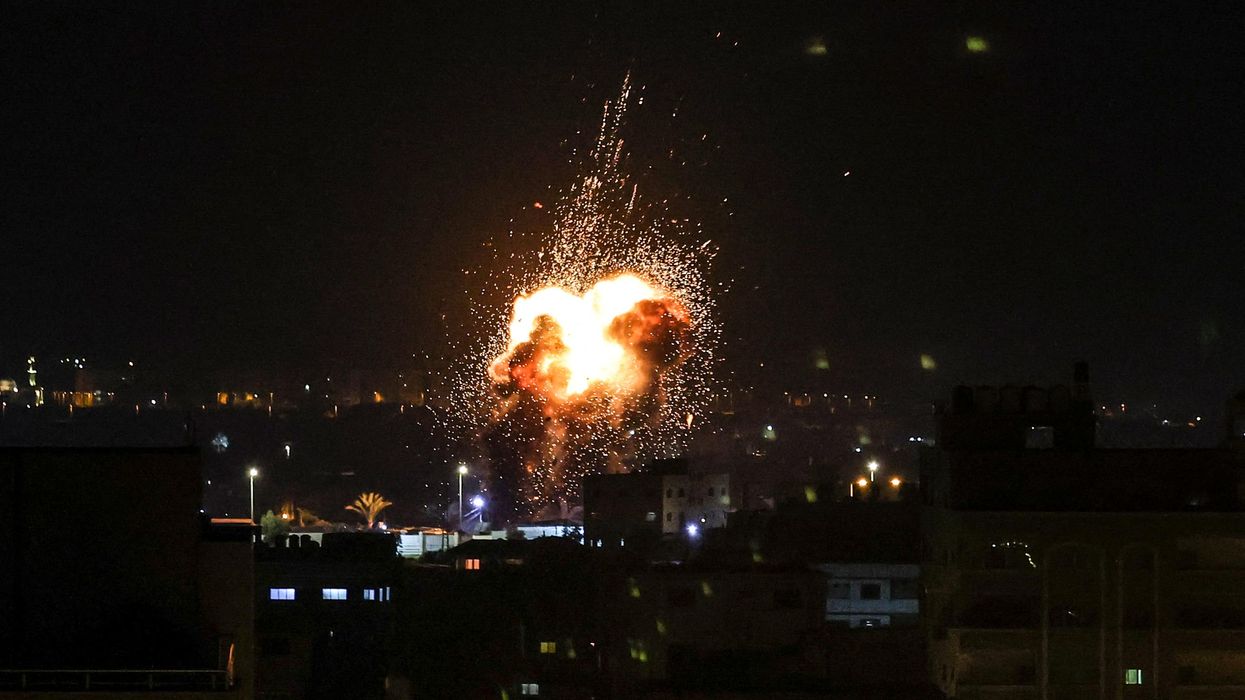 "Israel's horrific colonial violence must end," said the U.S. Campaign for Palestinian Rights.
Israeli forces launched their latest bombing campaign in the occupied Gaza Strip early Friday morning just hours after killing at least nine Palestinians in a raid on a West Bank refugee camp—resulting in the deadliest single day in the besieged territory in more than a year.
The airstrikes came after the Israeli army said two rockets fired from Gaza were intercepted by Israel's missile defense system.
No injuries or deaths have been reported from the Israeli strikes as of this writing, but Al Jazeeranoted that the country's warplanes hit the al-Maghazi refugee camp in the center of Gaza with its early Friday bombing, which caused infrastructure damage and power outages.
At least 14 missiles were fired by Israeli fighter jets Friday morning.
"We didn't sleep the whole night, bombing and missiles," 50-year-old Gaza resident Abdallah Al-Husary toldReuters. "There is worry and there is fear, any minute a war can happen. With any clash in the West Bank, there can be war along the borders in Gaza."
Israeli forces have killed at least 30 Palestinians so far this year under the far-right government of Prime Minister Benjamin Netanyahu, who has elevated virulently anti-Palestinian figures to top posts, including national security minister.
Last year, according to data gathered by Middle East Eye, Israeli forces killed more Palestinians in the West Bank—at least 220 people—than in any year since the Second Intifada.

"Israel's horrific colonial violence must end," the U.S. Campaign for Palestinian Rights said in response to the fresh round of bombing.
Friday's attack on Gaza could be the first of many to come, Israeli Defense Minister Yoav Gallant suggested Friday. As the Associated Pressreported, Gallant "instructed the military to prepare for new strikes in the Gaza Strip 'if necessary.'"

The burst of violence by the Israeli military drew a muted international response.
According toAl Jazeera, the United Arab Emirates, China, and France have requested a closed-door United Nations Security Council meeting on Friday to discuss the situation.
"While Palestinian deaths mount, the international response to Israel's violations consists of little more than timid condemnation at best, and unconditional support at worst."
Vedant Patel, a spokesperson for the U.S. State Department, said during a press briefing Thursday that the Biden administration is "deeply concerned by the escalating cycle of violence in the West Bank."
"I want to underscore the urgent need for all parties to de-escalate, to prevent further loss of civilian life, and to work together to improve the security situation in the West Bank," Patel added. "Palestinians and Israelis equally deserve to live safely and securely."
Following the deadly Israeli raid on the Jenin refugee camp, the Palestinian Authority suspended a security cooperation agreement with Israel.
U.S. Secretary of State Antony Blinken is scheduled to visit the Middle East starting Sunday, with planned trips to Egypt, Israel, and the West Bank. Axiosreported that CIA Director Bill Burns "arrived in Tel Aviv on Thursday for visits to Israel and the occupied West Bank, where he is expected to meet Israeli and Palestinian leaders and his counterparts on both sides."
Philip Luther, Middle East and North Africa research and advocacy director at Amnesty International, condemned the international community for continually refusing to act in the face of Israel's unending violence against Palestinians.
"For almost a year, Jenin refugee camp has been at the center of Israel's escalating military crackdown," Luther said in a statement Thursday. "Palestinian journalist Shireen Abu Akleh was shot dead in the camp last May, and its residents continue to be subjected to relentless military raids which amount to collective punishment."
"Meanwhile, Israel continues to enjoy total impunity for the system of apartheid it imposes on Palestinians—a system which is partly maintained through violations like unlawful killings," Luther added. "While Palestinian deaths mount, the international response to Israel's violations consists of little more than timid condemnation at best, and unconditional support at worst. Today's bloodshed is a reminder of the cost of this shameful inaction—until there is accountability, deadly attacks against Palestinians across the occupied Palestinian territories will continue."
News
"Chevron should not be doing $75 billion in stock buybacks while price gouging American families and accelerating the climate crisis," said one critic.
Climate and consumer advocates reacted angrily Thursday to Chevron's announcement of a planned $75 billion stock buyback amid record profits and a worsening planetary emergency exacerbated by the continued extraction and burning of fossil fuels.
California-based Chevron said Wednesday it would start buying back shares on April 1, and that the new repurchase will be three times the size of the last one, which began in 2019. Bloombergnotes that the new buyback is equivalent to nearly a quarter of Chevron's market value.

"Companies like Chevron are doing absolutely massive stock buybacks after price gouging working families for over a year," tweeted Pennsylvania state Rep. Malcolm Kenyatta (D-181). "Then these same companies will come back hat-in-hand begging for more tax breaks and tax cuts."
Brian Vickers, a business administration professor at Northeastern State University in Oklahoma, tweeted, "I kept saying gas price increases were straight-up price gouging and not indicative of the price of oil, and here's all the proof I was right."
\u201cAfter decimating Indigenous groups in the Amazon and evading a $9.5 billion pollution judgement in Ecuador, @Chevron is now reporting a $75 billion buyback of its own stock. How the rich get richer while the poor die.\n\nThis company should lose its license to operate.\u201d

— Steven Donziger (@Steven Donziger) 1674760480
The Biden administration—which despite a worsening climate emergency has been pressing oil companies to increase production to keep gas prices down—denounced Chevron's planned buyback.

"For a company that claimed not too long ago that it was 'working hard' to increase oil production, handing out $75 billion to executives and wealthy shareholders sure is an odd way to show it," White House spokesperson Abdullah Hasan said in response to news of the buyback.
Thursday's announcement came as Chevron, BP, ExxonMobil, Shell, and TotalEnergies are set to announce a record $199 billion in collective 2022 profits, 50% higher than the previous record set over a decade ago, according to Bloomberg.
\u201cNEWSFLASH: Chevron should not be doing *$75 BILLION* in stock buybacks while price gouging American families and accelerating the climate crisis.\u201d

— Climate Power (@Climate Power) 1674755389
Chevron's $11.2 billion third-quarter profit last year was its second-highest on record and nearly double the $6.1 billion it reported during the same period in 2021.
Reacting to Chevron's impending buyback, biogeochemist and Earth sciences professor Gabriel Filippelli said "so much is wrong about this."
"Record profits for Chevron and the [Biden] administration is mad that they don't pump that into more drilling?" he asked. "They should pump it into more renewables and a real divestment strategy to stop producing their deadly product."
On Wednesday, U.S. Sens. Catherine Cortez Masto (D-Nev.) and Ben Ray Luján (D-N.M.) reintroduced the Fair and Transparent Gas Prices Act, which the lawmakers argue "would give the Federal Trade Commission the tools it needs to investigate unfair practices, provide market transparency, and prevent price gouging by Big Oil and gas companies."
\u201cBig Oil is making record profits, while Nevadans still have some of the highest gas prices in the country. I see it every time I fill up my tank.\n\nMy bill will investigate Big Oil for price gouging and work to stop any unfair practices hurting Nevadans.\nhttps://t.co/bT3Qv1m5kx\u201d

— Senator Cortez Masto (@Senator Cortez Masto) 1674745500
Last March, Rep. Ro Khanna (D-Calif.) introduced legislation that would tax excess oil company profits and use the proceeds to pay American households a quarterly rebate. That same month in the Senate Bernie Sanders (I-Vt.) introduced the Ending Corporate Greed Act, which would impose a 95% tax on the windfall profits of major companies.
President Joe Biden has threatened to back a windfall profits tax on Big Oil unless companies ramp up production, but has not yet done so.

News
SUPPORT OUR WORK.
We are independent, non-profit, advertising-free and 100%
reader supported.