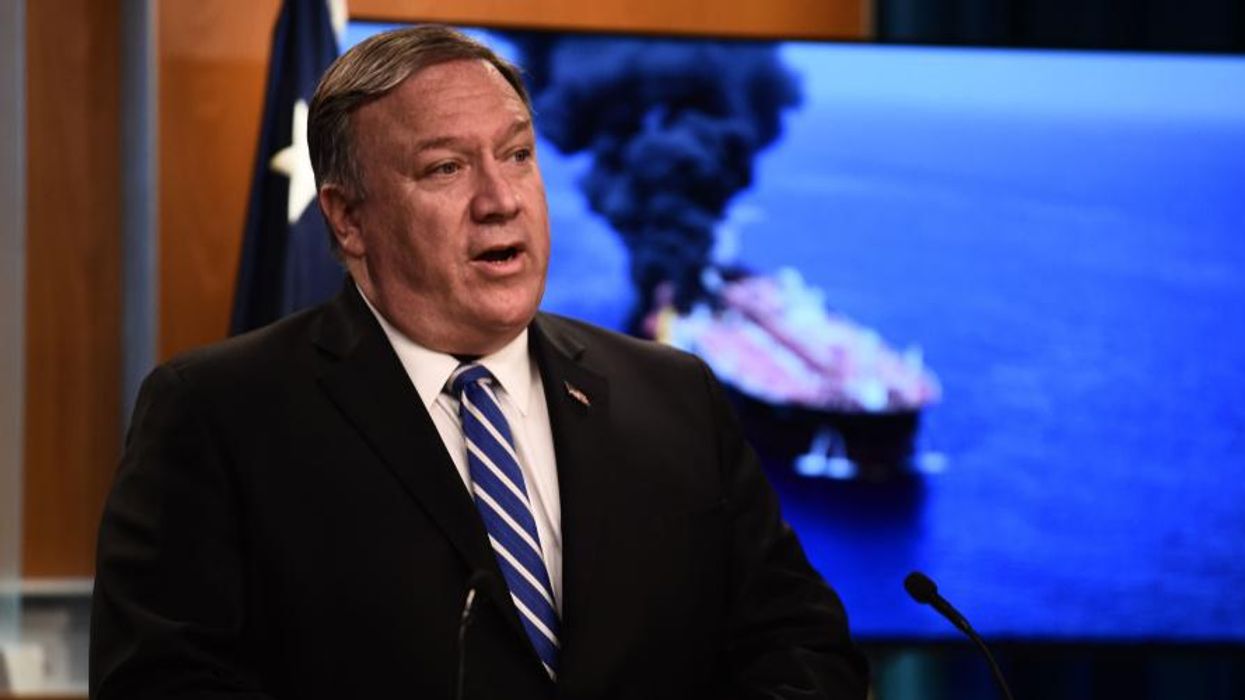 "Astonishing use of 'but' that enables the efforts of the Saudi regime to blame Khashoggi for his own murder," said one journalist.
The widow of murdered Washington Post journalist Jamal Khashoggi on Monday denounced former U.S. Secretary of State Mike Pompeo for his comments about her husband in Pompeo's upcoming memoir, in which he questions Khashoggi's journalism credentials and his allegiances.
As excerpts from Pompeo's book, Never Give an Inch: Fighting for the America I Love, became public a day before its publication date, Hanan Elatr Khashoggi told NBC News she wishes she were able "to silence all of these people who publish books, disparage my husband, and collect money from it."
Elatr Khashoggi fired back after NBC News reported that in Pompeo's book, he writes of Jamal Khashoggi, "He didn't deserve to die, but we need to be clear about who he was—and too many in the media were not."
\u201c\u201cHe didn\u2019t deserve to die, but we need to be clear about who he was," writes Mike Pompeo about Jamal Khashoggi.\n\nAstonishing use of "but" that enables the efforts of the Saudi regime to blame Khashoggi for his own murder\nhttps://t.co/gX72GEIN8H\u201d

— Sasha Chavkin (@Sasha Chavkin) 1674506150
The book contains accusations that Khashoggi "was cozy with the terrorist-supporting Muslim Brotherhood," alludes to his coverage of and friendship with Osama bin Laden when both were young, and says he was an "activist" rather than a journalist.
Elatr Khashoggi, whom the Saudi national married in 2018 in an Islamic ceremony, told NBC that "Jamal Kashoggi is not part of the Muslim Brotherhood" and that he "always condemned" the September 11, 2001 attacks masterminded by bin Laden.
"Whatever Mike Pompeo mentions about my husband Jamal Khashoggi, he doesn't know my husband," Elatr Khashoggi tweeted.
\u201c@_DanMangan @NBCNews Whatever @mikepompeo mentions about my husband @JKhashoggi he doesn\u2019t know my husband. He should be silent and shut up the lies about my husband. It is such bad information and the wrong information. This is not acceptable. #justiceforjamal\u201d

— Dan Mangan (@Dan Mangan) 1674504063
Khashoggi, who wrote critically of the Saudi government, was killed in October 2018 by a group of assassins in Istanbul. Khashoggi's family sued Saudi Crown Prince Mohammed bin Salman and accused him of personally ordering the execution in 2020, and a United Nations report found that "high-level officials" in Saudi Arabia were responsible for the murder, but last year the Biden administration recommended that bin Salman, as prime minister, be shielded from U.S. lawsuits regarding the case.
While attacking Khashoggi for his loyalties, Pompeo, a Republican who has said he is considering a 2024 presidential run, notes in the book that the U.S. has a "strategic" relationship with the Saudis to consider.
"Shame on you, Mike Pompeo, HarperCollins, and Broadside Books for publishing these lies about my husband," tweeted Elatr Khashoggi.
News