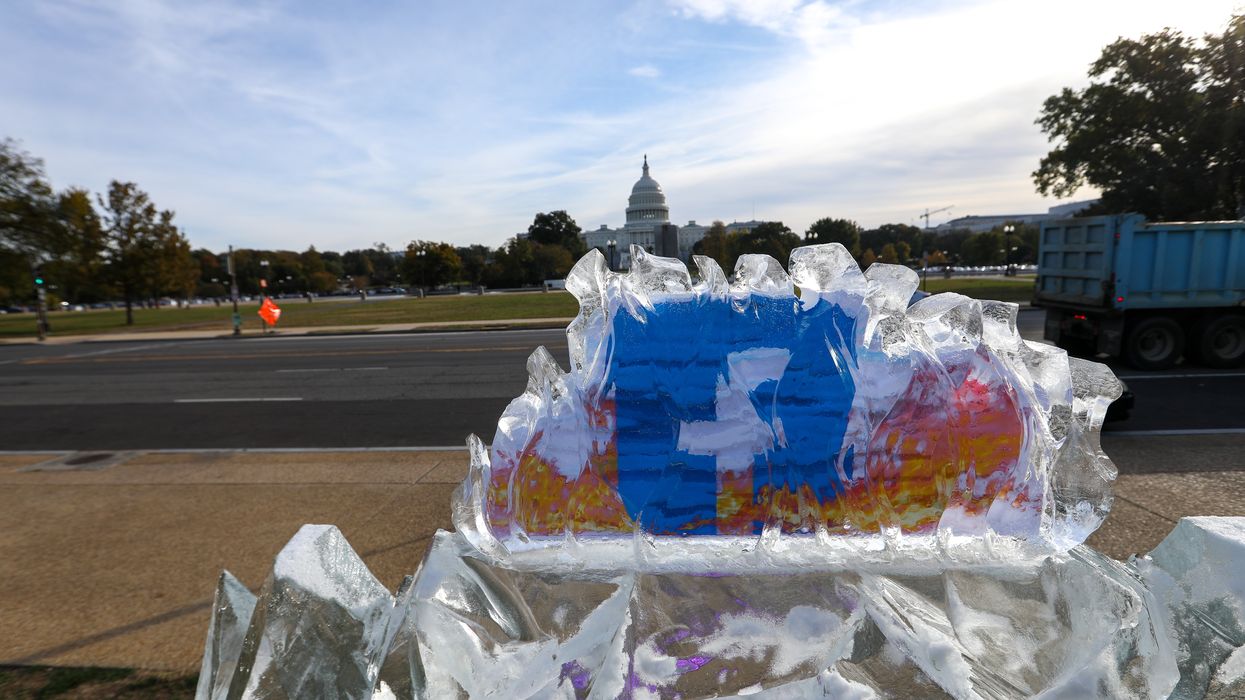 "With vague or unenforced climate misinformation policies, platforms are profiting from activity that successfully delays the necessary action for a livable planet."
A report published Wednesday revealed the extent to which Big Tech platforms profit from selling advertising space to climate-wrecking oil and gas corporations, prompting calls for "tobacco-style" ad rules.
"When we think of fossil fuel advertising, we tend to focus on the big TV commercials. But really, this propaganda is playing out across social media platforms, which are cashing in on the disinformation," Fossil Free Media director Janie Henn tweeted, encouraging people to read the report from the Stop Funding Heat campaign, a United Kingdom-based project with which he is not involved.
Entitled Cashing In on Climate Delay, the report shows how Facebook, Instagram, Google, and other tech giants receive "tens of millions of dollars every year" in exchange for "greenwashing" oil and gas companies such as Chevron, ExxonMobil, BP, Shell, and Saudi Aramco.
\u201cNEW REPORT \ud83d\udea8\u2b07\ufe0f\n\nCASHING IN ON CLIMATE DELAY \ud83d\udcb5 \ud83d\udd25 Big Tech's Role in Greenwashing the Fossil Fuel Industry\n\nGreenwashing on social media keeps us hooked on dirty energy. We are demanding change from Big Tech \u270a\n\nWatch the video \ud83d\udc47\nRead the report \ud83d\udcbbhttps://t.co/3OUm3q2BAj\u201d

— StopFundingHeat (@StopFundingHeat) 1676451502
The fossil fuel industry has known for decades that its products cause planet-heating and illness-inducing pollution, and that averting the worst consequences of the climate crisis requires slashing greenhouse gas emissions by replacing coal, oil, and gas with renewable energy sources and taking other steps to decarbonize the economy, as scientists continue to warn.
For just as long, Big Oil has leveraged multimillion-dollar "information and influence campaigns" to "deny the science, deceive the public over the solutions and its role in delivering them, and delay meaningful policy on climate change," the report notes.
United Nations Secretary-General António Guterres recently denounced advertising firms for "raking in billions to shield the fossil fuel industry from scrutiny."
Big Tech is an overlooked piece of the "public relations machine" condemned by Guterres, according to the report, which says that online platforms "are fast becoming the dominant frontier" of fossil fuel industry greenwashing, or misleadingly portraying corporations that generate massive amounts of environmental harm as if they were benign or beneficial.
Earlier this month, it was revealed that in the wake of Big Oil's record-breaking profitmaking in 2022, BP and Shell are weakening their emission-reduction targets and planning to increase fossil fuel production.
"With vague or unenforced climate misinformation policies, platforms are profiting from activity that successfully delays the necessary action for a livable planet," says the report. In addition to "spreading organic content, platforms take money directly in order to promote fossil fuel greenwash."
While researchers were able to confirm that Facebook, Instagram, and Google collectively accept tens of millions of dollars each year to greenwash the fossil fuel industry, the report notes that the situation "could be as bad or worse" on other platforms "with little to no advertising transparency," including Twitter, YouTube, TikTok, and LinkedIn.
To help combat Big Tech's lack of transparency regarding how much money platforms receive to portray oil and gas giants in a positive light, Stop Funding Heat launched "Greenwash Dog," a crowdsourced database of fossil fuel ads found on social media sites, alongside its report.
The group said that "Greenwash Dog will help expose the breadth and depth of misleading greenwashing ads from the fossil fuel industry, as well as the need for Big Tech platforms to clean up their act on this crucial issue."
"If the fossil fuel industry continues to burn fossil fuels at the current rate, it will bring harm, loss, and damages to billions worldwide, many of whom did very little to create the climate crisis," the report warns. "Yet online platforms like Facebook, Google, Twitter, Instagram, YouTube, LinkedIn, and TikTok are complicit in greenwashing for the fossil fuel industry and profiting from the misinformation they continue to publish."
"Given these platforms' keenness to announce commitments to net-zero and climate change action," the authors added, "this activity stands in direct contrast."
The report makes several recommendations including:
• A "tobacco-style" ban on all advertising from fossil fuel producers;
• Opening the black box transparency on ads placed from the wider fossil fuel industry;
• Reduction of viral content pushing fossil fuels as a climate solution; and
• Health warning labels for fossil fuel content.
"At a time of growing international momentum to tackle the issue of greenwashing, online platforms must engage with the issue and introduce meaningful and comprehensive changes," says the report, "otherwise they risk being a complicit partner in delaying and derailing necessary climate action for a livable planet."
The authors called it "the job of governments, regulators, and the public to hold these platforms to account and demand that they stop spreading the misinformation of big polluters who are systemically and knowingly undermining the habitability of our planet."
News