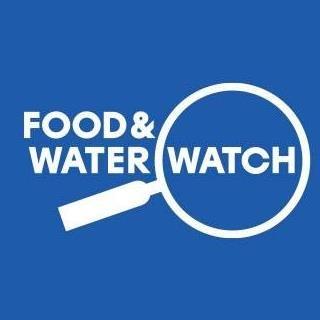 For Immediate Release
Contact:
Email:,info(at)fwwatch(dot)org,Seth Gladstone -,sgladstone@fwwatch.org
Willow Approval Another Massive Climate Disappointment from Biden Administration
Today the Biden administration is set to approve the massive Willow oil drilling project on the North Slope of Alaska, despite a massive push by climate activists and environmentalists urging the White House to reject the proposal.
In response,Food & Water Watch Executive Director Wenonah Hauter issued the following statement:
"There is simply no justification for President Biden's decision to approve a massive new oil drilling scheme that will lead to decades of air and climate pollution. This decision is part of a disturbing and disappointing trend with this White House. President Biden refuses to take the necessary actions to rein in climate catastrophe, while issuing rhetoric that professes concern for the existential threat that we all face. He cannot have it both ways. Promoting clean energy development is meaningless if we continue to allow corporations to plunder and pollute as they wish."

Food & Water Watch mobilizes regular people to build political power to move bold and uncompromised solutions to the most pressing food, water, and climate problems of our time. We work to protect people's health, communities, and democracy from the growing destructive power of the most powerful economic interests.
(202) 683-2500
LATEST NEWS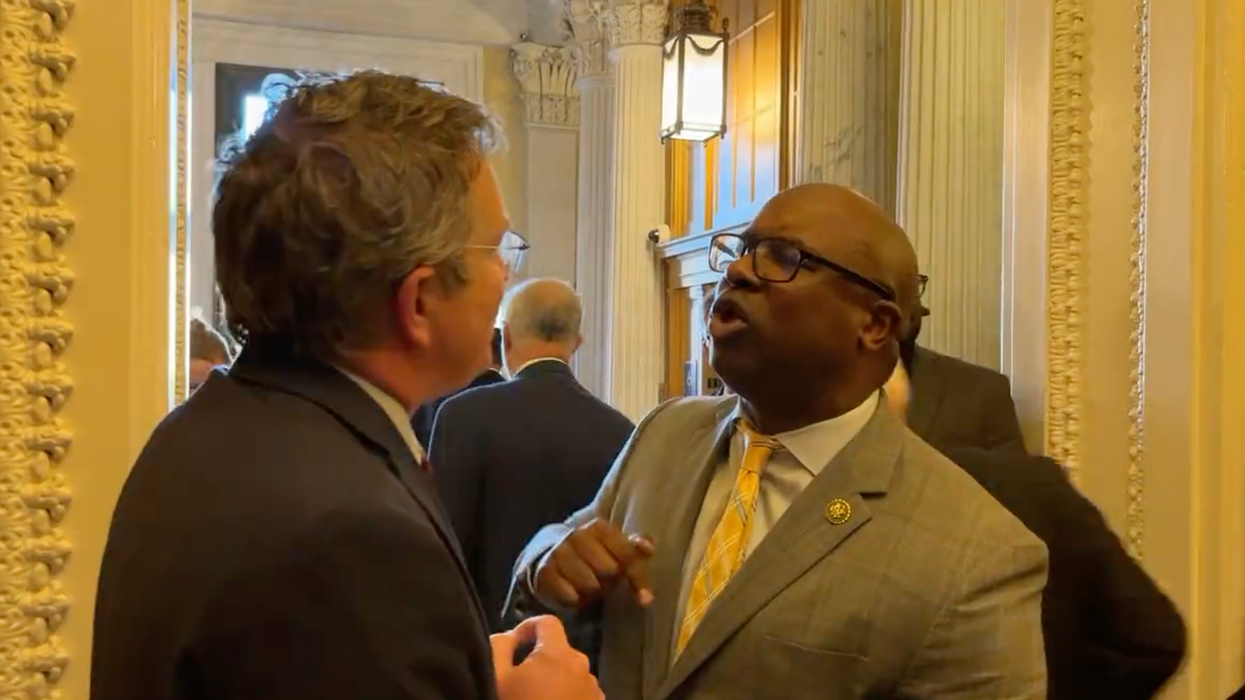 "Republicans won't do SHIT when it comes to gun violence, but try to tell me to calm down," Rep. Jamaal Bowman wrote after a heated exchange with Republican Rep. Thomas Massie.
Democratic Rep. Jamaal Bowman vocally condemned his Republican colleagues in a hallway outside the House chamber on Wednesday, calling them "freaking cowards" and "gutless" for refusing to support basic control measures in the wake of the nation's latest mass shooting—the 130th of the year.
As Bowman railed against GOP obstructionism, saying that Republicans "won't do anything to save the lives of our children," Rep. Thomas Massie (R-Ky.) stopped to ask the New York Democrat, "What are you talking about?"
"I'm talking about gun violence!" Bowman responded.
Massie—who in 2021 posted a Christmas photo in which he and his family members are holding guns—proceeded to tout a dangerous, NRA-backed proposal that Republicans float after virtually every school shooting in the U.S.: Arming teachers. (A number of states already allow teachers to carry firearms under certain conditions.)
Bowman, a former teacher and middle school principal, derided Massie's suggestion, replying: "More guns lead to more death. Look at the data." A study published in The BMJ in 2019 found that states with more lax gun regulation—and higher rates of gun ownership—experience higher rates of mass shootings.
Watch the heated exchange between Bowman and Massie, one of the most fervent opponents of gun regulations in Congress:
\u201cReps.

Jamaal Bowman

and Thomas Massie in a shouting match outside the House chamber on gun violence\u201d

— Ellis Kim (@Ellis Kim) 1680129701
Bowman later posted the exchange to his Twitter account, writing: "Republicans won't do SHIT when it comes to gun violence, but try to tell me to calm down."
"We can't calm down," he added. "People are dying every day while we wait."
There's no indication that Republicans intend to drop their opposition to popular gun control measures in the wake of the deadly shooting at a Christian elementary school in Nashville earlier this week.
"The things that have already been done have gone about as far as we're going with gun control," Sen. Mike Rounds (R-S.D.) toldCNN.
In an appearance on that same network on Tuesday, Bowman called gun violence "an American disease."
"We must vote anyone out of office who does not support a ban on assault rifles," he said. "Gun violence is the number one killer of children in America today. We have to do something about that."

News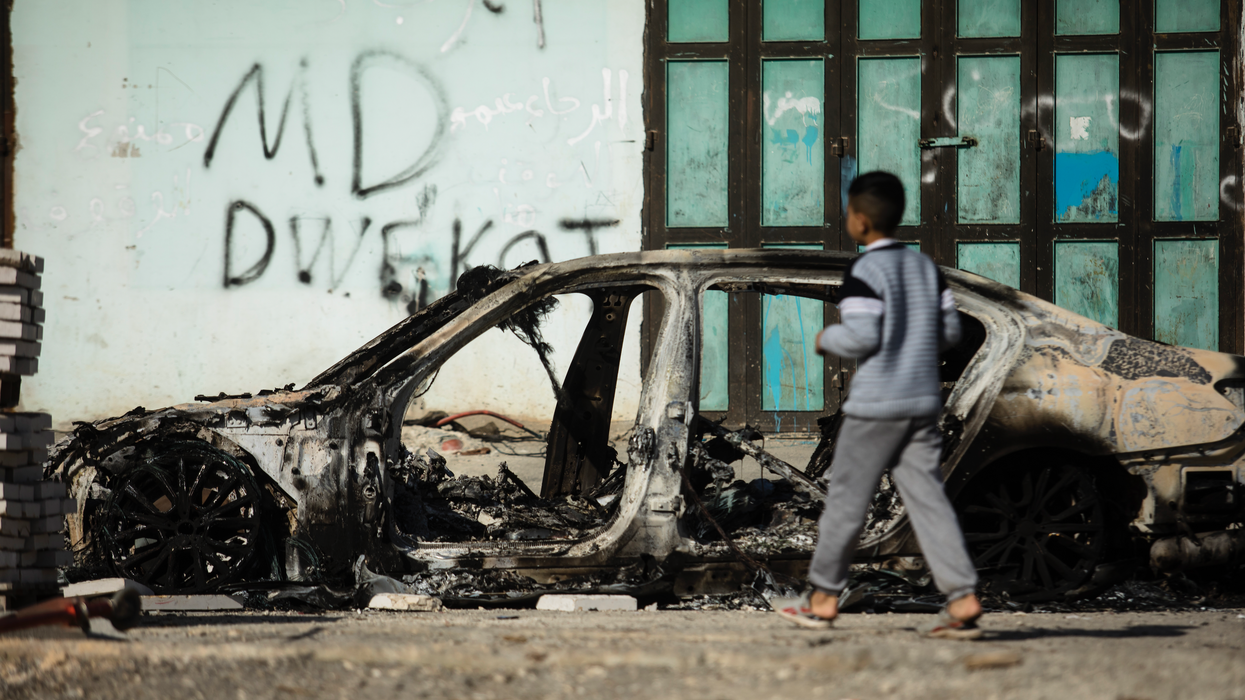 "Leaders in Congress who join this letter are following the demands of a rapidly growing number of Americans—including American Jews—who want to see the Israeli government held accountable for its decades of oppression of Palestinians," said one advocate.
Rep. Jamaal Bowman and Sen. Bernie Sanders are circulating a letter this week urging the Biden administration to "undertake a shift in U.S. policy in recognition of the worsening violence, further annexation of land, and denial of Palestinian rights" by Israel.
The letter, which was first obtained and published by Alex Kane at Jewish Currents, was written by Bowman (D-N.Y.) and is being circulated by Sanders (I-Vt.) in order to gain support from other senators. So far, Reps. Alexandria Ocasio-Cortez (D-N.Y.), Summer Lee (D-Pa.), Rashida Tlaib (D-Mich.), Cori Bush (D-Mo.), Ilhan Omar (D-Minn.), Betty McCollum (D-Minn.), André Carson (D-Ind.), and Ayanna Pressley (D-Mass.) have signed it.
In the letter, the lawmakers expressed their "deep concern" over the "rapidly escalating violence" perpetrated by Israeli occupation forces and settler-colonists against Palestinians. It notes that Israeli Prime Minister Benjamin Netanyahu's far-right government includes people like Itamar Ben-Gvir, the Jewish supremacist security minister who "openly encourages and praises violence against Palestinians," and Finance Minister Bezalel Smotrich, who "responded to the recent Israeli settler attacks on the Palestinian town of Huwara" by calling for the whole town to be "wiped out."
\u201cSCOOP: Bowman, Sanders and 8 others are urging the Biden administration to investigate whether Israel is using US weapons to commit human rights abuses against Palestinians. It's progressives' most forceful response yet to Israel\u2019s new far-right government\u00a0https://t.co/iPJVBdemIe\u201d

— Alex Kane (@Alex Kane) 1680104787
The letter—which, unlike various human rights groups, does not use the term apartheid—details "shocking violence" that is the "bloody reality" for Palestinians living under illegal occupation in the West Bank.
"On February 22, a daytime raid by the Israeli army into the crowded Palestinian city of Nablus killed 11 Palestinians, among them a 72 year-old-man and a 16-year-old child," the lawmakers wrote. "On February 26, a Palestinian gunman shot dead two Israeli settlers outside of Nablus. Subsequently, hundreds of Israeli settlers attacked the Palestinian town of Huwara."
"The settlers, accompanied by the Israeli army, set fire to homes, schools, vehicles, and businesses, killing one Palestinian and injuring over 300 Palestinians," the letter continues. "The local Israeli military commander called the attack a 'pogrom.'"
The letter notes:
This comes amid an already violent year. Israeli forces and settlers have killed over 85 Palestinians in 2023, including 16 children. At least 14 Israelis have been killed, including two children. The previous year was the deadliest for Palestinians in the occupied West Bank since 2004 and included the Israeli military's killings of two American citizens, Shireen Abu Akleh and Omar Assad...

This Israeli government's anti-democratic mission to dismantle the rule of law is a threat to Israelis and Palestinians alike. In addition to explicitly hateful, anti-Palestinian policies, this government is attempting to destroy the independent Israeli judiciary.
The Israeli government's judiciary reforms—which earlier this week were put on hold amid massive protests—"open the path towards further annexation of Palestinian lands," in "violation of international law," the U.S. legislators noted.
The lawmakers urge the Biden administration to:
Ensure U.S. taxpayer funds do not support projects in illegal settlements;
Determine whether U.S.-origin defense articles have been used in violation of existing U.S. laws, including for a purpose not authorized by Section 4 of the Arms Export Control Act... or to commit or support gross violations of human rights by the Israeli government; and
Ensure that all future foreign assistance to Israel, including weapons and equipment, is not used in support of gross violations of human rights.
The lawmakers' push was praised by organizations including the Institute for Policy Studies, Win Without War, and Jewish Voice for Peace, whose political director, Beth Miller, called the letter "an important call to action."
\u201cUSCPR is proud to sign onto this letter led by \n@SenSanders & @RepBowman. \n\nThis letter pushes action & accountability for the U.S.'s ongoing funding of the Israeli regime's human rights abuses against Palestinian people. \n\n#StopArmingIsrael\nhttps://t.co/N4YDS2CSDD\u201d

— #DefendMasaferYatta USCPR (@#DefendMasaferYatta USCPR) 1680112274
"Over 80 Palestinians have been killed by Israeli forces and settlers just since the beginning of 2023, and the Biden administration's statements of 'concern' mean nothing without action and accountability," Miller said in a statement. "Leaders in Congress who join this letter are following the demands of a rapidly growing number of Americans—including American Jews—who want to see the Israeli government held accountable for its decades of oppression of Palestinians."
News
"The senators who voted to remove these protections shamefully put corporate profits over our right to clean drinking water, healthy water-reliant economies, and sustainable water supply," said one critic.

U.S. President Joe Biden's vow to veto a Republican-led resolution that would gut his administration's water protections did not stop four Democratic senators and one ex-Democrat from helping the GOP send the measure to his desk on Wednesday.
Democratic Sens. Catherine Cortez Masto (Nev.), Joe Manchin (W.Va.), Jacky Rosen (D-Nev.), and Jon Tester (Mont.) along with now-Indepedent Sen. Kyrsten Sinema (Ariz.) joined with all Republicans present to pass H.J. Res. 27 in a 53-43 vote.
Passed by the GOP-controlled House early this month mostly along party lines—nine Democrats supported the measure while just one Republican opposed it—the resolution takes aim at regulations finalized by the Biden administration in late December.
"A majority of senators elected to represent the American people have chosen to side with corporate polluters."
Reversing one of many rollbacks under former President Donald Trump, under the Biden rule, the Environmental Protection Agency (EPA) defines "waters of the United States" (WOTUS) that are protected under the Clean Water Act as "traditional navigable waters, the territorial seas, interstate waters, as well as upstream water resources that significantly affect those waters."
In an early March policy statement threatening what is now expected to be Biden's second veto, the White House explained that "H.J. Res. 27 would leave Americans without a clear 'waters of the United States' definition. The increased uncertainty would threaten economic growth, including for agriculture, local economies, and downstream communities."
"Farmers would be left wondering whether artificially irrigated areas remain exempt or not," the White House warned. "Construction crews would be left wondering whether their waterfilled gravel pits remain exempt or not."
"Compared to the kind of uncertain, fragmented, and watered-down regulatory system that H.J. Res. 27 might compel," the White House added, "the final rule will secure substantial and valuable benefits each year in critical flood protections, enhanced water quality, and the treasured recreational activities—fishing, swimming, boating, and more—that fill the lives and livelihoods of tens of millions of U.S. households that depend on healthy wetlands and streams."
\u201cGood thing @POTUS plans to veto \ud83d\udc4e this misguided resolution. We're grateful to #ChesBay champ @SenatorCardin and @EPWCmte Chairman @SenatorCarper for forcefully speaking against it.\u201d

— Chesapeake Bay Foundation (@Chesapeake Bay Foundation) 1680118199
If they all choose to run, Manchin, Rosen, Sinema, and Tester, are up for reelection next year. Cortez Masto, who narrowly won reelection in November, told the Nevada Appeal on Wednesday that the Silver State's "unique water needs are unlike any other state, and this administration's rule forces our local governments, farmers, ranchers, and businesses to jump through unnecessary red tape."
As E&E Newsnoted Wednesday:
One vulnerable Democrat facing a tough reelection campaign opted to stick with his party. Arizona Sen. Mark Kelly's vote had previously been an open question, but during a recent hearing, he repeatedly questioned the use of the Congressional Review Act to target WOTUS.

The CRA allows for a simple majority to overturn recent rules, but also hinders the government's ability to pursue a similar rule. Kelly expressed concern the resolution might unravel any efforts to make Clean Water Act enforcement suitable to states like his.
"Restoring critical protections for waters across the country should be a simple and easily supported effort. Yet a majority of senators elected to represent the American people have chosen to side with corporate polluters and play politics with one of our most critical natural resources," declared Sierra Club executive director Ben Jealous. "This is inexcusable."
"Access to clean, safe water is a human right and should never be determined by where someone lives, how much money they make, or the color of their skin," he said. "The Sierra Club has and will continue to work with our allies to protect our waters, and we call President Biden to swiftly veto the WOTUS Congressional Review Act resolution."
Earthjustice senior legislative counsel Julián González similarly called out the senators and called for a swift veto, while also warning that "protections for clean water are constantly under attack from polluting industries, and this will not be the last Republican attempt to significantly weaken the Clean Water Act during this Congress."
\u201c@POTUS How did we get here? Industry has been hellbent on pursuing deregulatory policies that are politically unpopular and benefit very few, but want people to believe that it was done in their best interest. \n\nSimply put: they spread disinformation. https://t.co/oBa3GYgeuU\u201d

— Earthjustice (@Earthjustice) 1680122201
"The Clean Water Restoration Rule is grounded in the scientific consensus of how waters and wetlands are hydrologically connected and incredibly important to protect," González stressed. "This is a welcome step forward from the Trump administration's pro-polluter dirty water."
"Unfortunately, instead of relying on the science, Republicans—and some Democrats—are choosing to ally themselves with dirty industries whose mission is to eliminate any and all meaningful protections for our waters," he continued. "The senators who voted to remove these protections shamefully put corporate profits over our right to clean drinking water, healthy water-reliant economies, and sustainable water supply."

"We urge members of Congress who supported this resolution to reflect on why they are tossing aside concerns of people from all walks of life who value our waters in order to support those who would decimate the Clean Water Act if they had their way," González added. "Finally, we applaud President Biden for indicating he will reject this effort and veto this resolution when it reaches his desk."

News
SUPPORT OUR WORK.
We are independent, non-profit, advertising-free and 100%
reader supported.