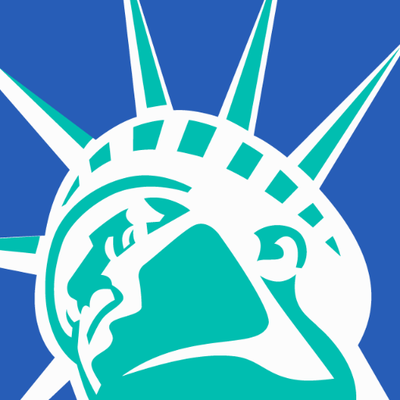 For Immediate Release
Contact:
Phone: (202) 588-1000
Public Citizen Calls on Presidential Candidates, Parties to Pledge Not to Use Dangerous, Manipulative Deepfakes
Public Citizen today called on the two major parties and their presidential candidates to pledge not to use generative A.I. or deepfake technology to mislead or defraud the electorate. Political operatives now have the means to produce ads with highly realistic computer-generated images, audio, and video of opponents that appear genuine, but are completely fabricated.
"Generative A.I. now poses a significant threat to truth and democracy as we know it," said Robert Weissman, president of Public Citizen. "The technology will create legions of opportunities to deceive and defraud voters in ways that extend well beyond any First Amendment protections for political expression, opinion, or satire."
A.I. does not inherently advantage one candidate or party over another, except in their willingness to use it for deceptive, nefarious, and malicious purposes. Allowing this technology would only reward and encourage bad actors.
Public Citizen is also calling for the Federal Election Commission (FEC) to issue a rule banning the use of manipulative and potentially dangerous generative A.I. technologies in campaign ads. Federal law already prohibits the kind of fraudulent misrepresentation that generative A.I. now makes possible; as such, there is ample basis for an FEC rule banning or severely restricting A.I. in political campaigns.
One particularly alarming scenario is that an "October surprise" deepfake video released shortly before Election Day could go viral – with no ability for voters to determine that it's fake, no time for a candidate to deny it, and no way to demonstrate convincingly that it's fake. Both parties, their presidential candidates, and the FEC can prevent this (and many other) easily foreseeable abuses of the technology by disavowing and banning A.I. in political campaigns now.
"[A]s the technology continues to improve, it will become increasingly difficult and, perhaps, nearly impossible for an average person to distinguish deepfake videos and audio clips from authentic media. It is an open question how well even digital technology experts will be able to distinguish deepfakes from real media," the letter notes.
Public Citizen is a nonprofit consumer advocacy organization that champions the public interest in the halls of power. We defend democracy, resist corporate power and work to ensure that government works for the people - not for big corporations. Founded in 1971, we now have 500,000 members and supporters throughout the country.
(202) 588-1000
LATEST NEWS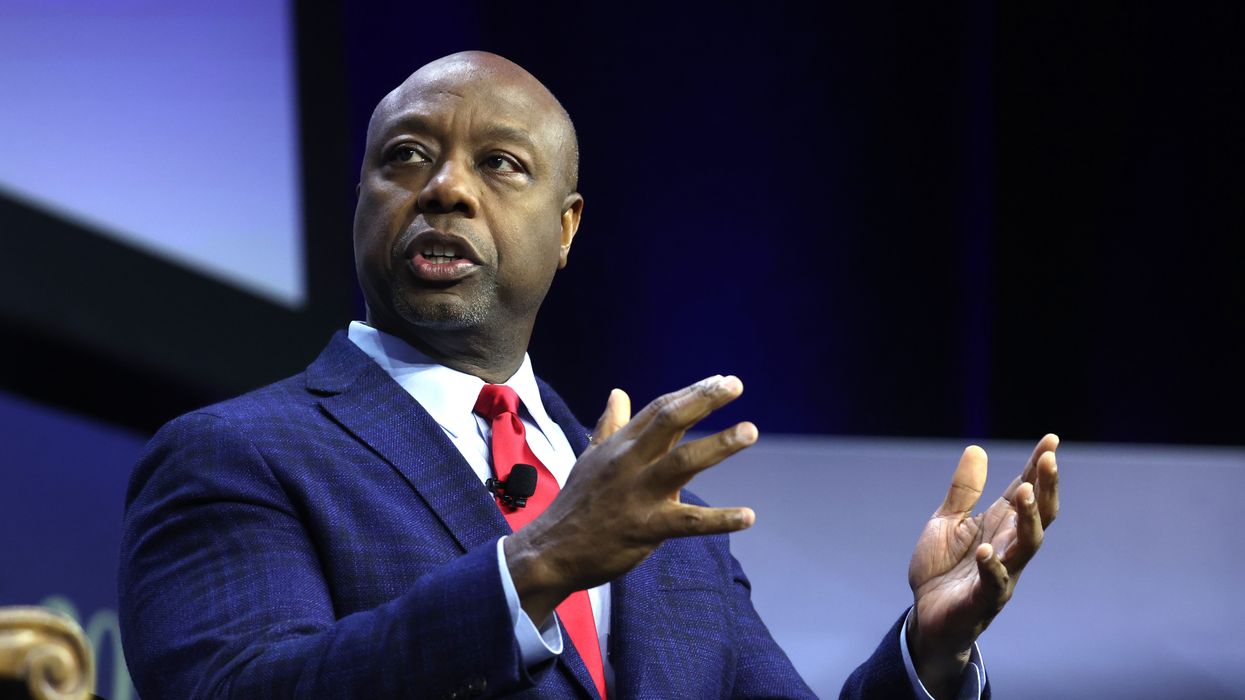 UAW president Shawn Fain called the Republican senator's remarks "just another example of how the employer class abuses the working class in America."
The United Auto Workers filed a National Labor Relations Board complaint against Republican Sen. Tim Scott on Thursday for publicly saying striking employees should be fired in response to a question about the UAW's ongoing and popular walkouts.

The complaint, first reported by The Intercept, argues that Scott unlawfully "threatened employees with adverse consequences if they engage in protected, concerted activity" by declaring, "You strike, you're fired."
Scott, a 2024 presidential candidate, made the remark during a campaign event in Iowa, where he invoked former President Ronald Reagan's termination of more than 11,000 striking air traffic controllers—who, unlike the striking autoworkers, were federal employees.
"I think Ronald Reagan gave us a great example when federal employees decided they were going to strike," said Scott, who proceeded to bash the UAW's demands for better pay and benefits and a shorter workweek.
The National Labor Relations Act states that it is illegal for employers to "interfere with, restrain, or coerce employees in the exercise" of collective bargaining rights.
As The Intercept's Daniel Boguslaw reported, the UAW's complaint "was filed against Scott in his capacity as a representative for Tim Scott for America," the senator's presidential campaign arm.
"In addition to being a senator representing the state of South Carolina, Scott is running for president, making him an employer as well," Boguslaw noted. "The premise of the complaint is that Scott's comments could be construed as a direct threat against his campaign staffers, whose right to strike is enshrined in federal law."
Shawn Fain, the president of the UAW, wrote on social media that Scott's comments were "just another example of how the employer class abuses the working class in America."
"Employers willfully violate labor law with little to no repercussions," Fain added. "Time for more stringent laws to protect workers' rights!!"
"We had a few minutes between bargaining sessions today to advocate for all workers' rights."
The UAW's complaint against Scott came hours before the union's planned strike update. Benjamin Dictor, counsel for the UAW, wrote in response to reports of the complaint that "we had a few minutes between bargaining sessions today to advocate for all workers' rights."
On Friday at noon, Fain is expected to announce that more locals will be walking off the job—joining the roughly 13,000 autoworkers already on strike in Michigan, Missouri, and Ohio—as the management of the Big Three car manufacturers refuses to meet the union's demands.
Citing unnamed sources close to the negotiations, Axiosreported Thursday that "there's zero chance that the automakers will reach a labor deal with the UAW before Friday at noon."
"With both sides dug in, a prolonged strike is looking more likely. The question is how much pain UAW president Shawn Fain is prepared to exert on the companies—and how swiftly," Axios continued. "The union could continue the selective strike strategy that began Sept. 15 by ordering targeted walkouts at engine or transmission plants, slowly starving other factories of critical components. Or it could go straight for the jugular by striking factories that build the companies' most profitable vehicles—full-size pickup trucks."
News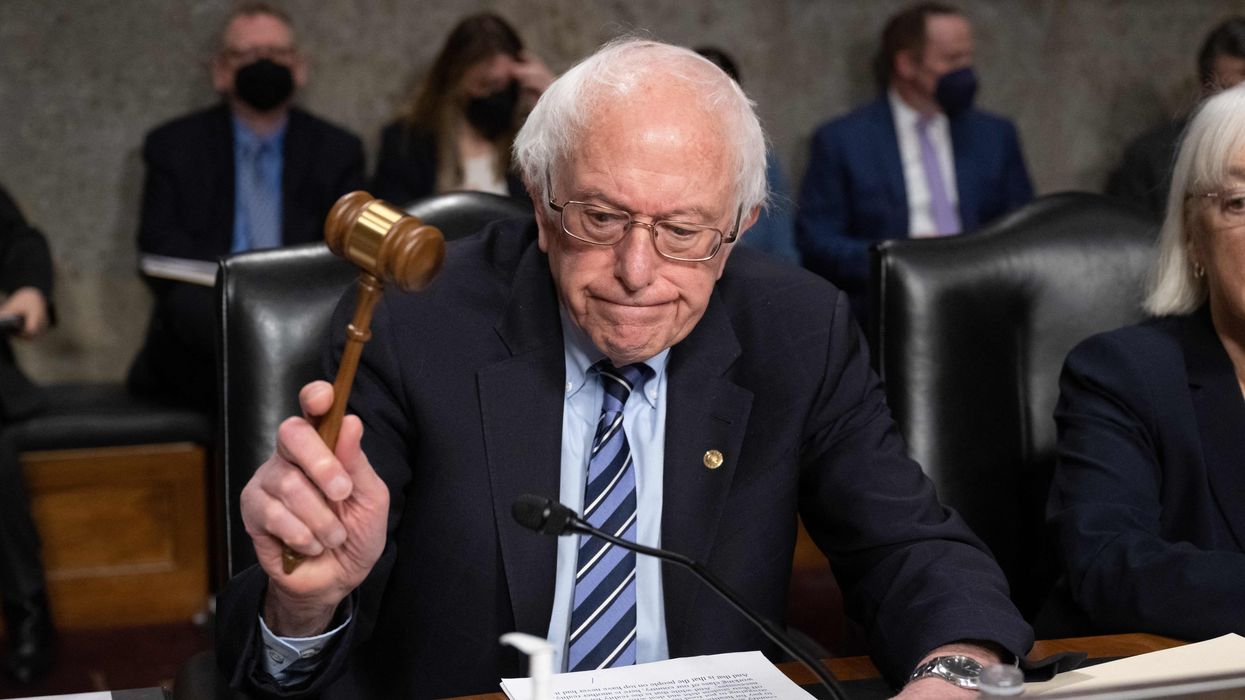 The HELP Committee chair pledged to work with Senate leadership "in the coming weeks to move this bill forward and ensure that millions more Americans can get the healthcare they deserve."
U.S. Senate Health, Education, Labor, and Pensions Committee Chair Bernie Sanders celebrated on Thursday after the panel advanced his Bipartisan Primary Care and Health Workforce Act, teeing up a possible full-chamber vote on the bill.
"Everyone in America understands that our healthcare system is broken and getting worse," Sanders (I-Vt.) said in a statement. "Despite spending twice as much per capita as any other nation, millions of Americans are unable to access the primary care and dental care they desperately need and we have a massive shortage of doctors, nurses, dentists, and mental health professionals."

"With today's passage of bipartisan legislation in the Senate HELP Committee, we are beginning to address that crisis," added the senator, a longtime advocate of Medicare for All. "I'm pleased this legislation passed with a strong bipartisan 14-7 vote."

"I especially want to thank Sen. Roger Marshall (R-Kansas) for his hard work on this legislation," he said. "Together, we will work with Senate leadership in the coming weeks to move this bill forward and ensure that millions more Americans can get the healthcare they deserve."
The committee's decision to advance the healthcare bill—and three others, which were agreed to by voice votes—comes just a week after Sanders and Marshall, a physician, announced that they had reached a deal on the "historic" legislation.
The bill, which took months of work, "increases mandatory funding for Federally Qualified Community Health Centers from $4 billion a year to $5.8 billion a year for three years, which will enable more Americans to receive not only high-quality primary healthcare, but dental care, mental health counseling, and low-cost prescription drugs," Sanders told the committee on Thursday.
"What we have in front of us with your vote is the most significant piece of legislation in addressing the primary healthcare crisis in modern American history."

"In addition, this bill includes a one-time allocation of $3 billion to be used to establish dental operatories so that community health centers can expand their dental care capabilities," he continued. "This legislation will save substantial sums of money. Investing in primary healthcare will keep people healthier and out of hospitals; investing in community health centers will keep people out of emergency rooms, which cost about ten times more per visit than a community health center."
Dr. Kyu Rhee, president and CEO of the National Association of Community Health Centers (NACHC), said last week that "health centers appreciate the strong leadership from Chairman Sanders and Sen. Roger Marshall."
"This bill lays out a vision that emphasizes the role of health centers and expands their reach beyond the 31.5 million existing patients," he pointed out. "The bill also encourages much-needed growth of the primary care workforce by investing in innovative health center-led career development programs."
Noting Thursday that Senate HELP Committee Ranking Member Bill Cassidy (R-La.) put forth over five dozen amendments, Sanders said: "Is this a perfect piece of legislation? No, I don't think so."
Yet, Sanders stressed, it also represents a remarkable opportunity.
"As every member of this committee knows, it is very difficult to get any substantive legislation passed in Congress today," he said. "Sen. Marshall and I and other senators have tried, and what we have in front of us with your vote is the most significant piece of legislation in addressing the primary healthcare crisis in modern American history."
The Senate panel's vote for the Bipartisan Primary Care and Health Workforce Act comes as House Republicans are self-destructing, pushing the United States toward a potential government shutdown in just over a week. Unless Congress acts to prevent a shutdown before the end of the month, all federal funding for health centers will expire.
NACHC's Rhee said Monday that "I am staying up at night worrying about the stability of our primary care workforce."
"This debate over health center funding comes as clinicians are considering what residency they should go on, what training program, or whether or not they should sign a contract at a community health center," he added. "That is why it makes sense to invest in health centers and in primary care development programs to grow the current workforce of 285,000 health center professionals."

News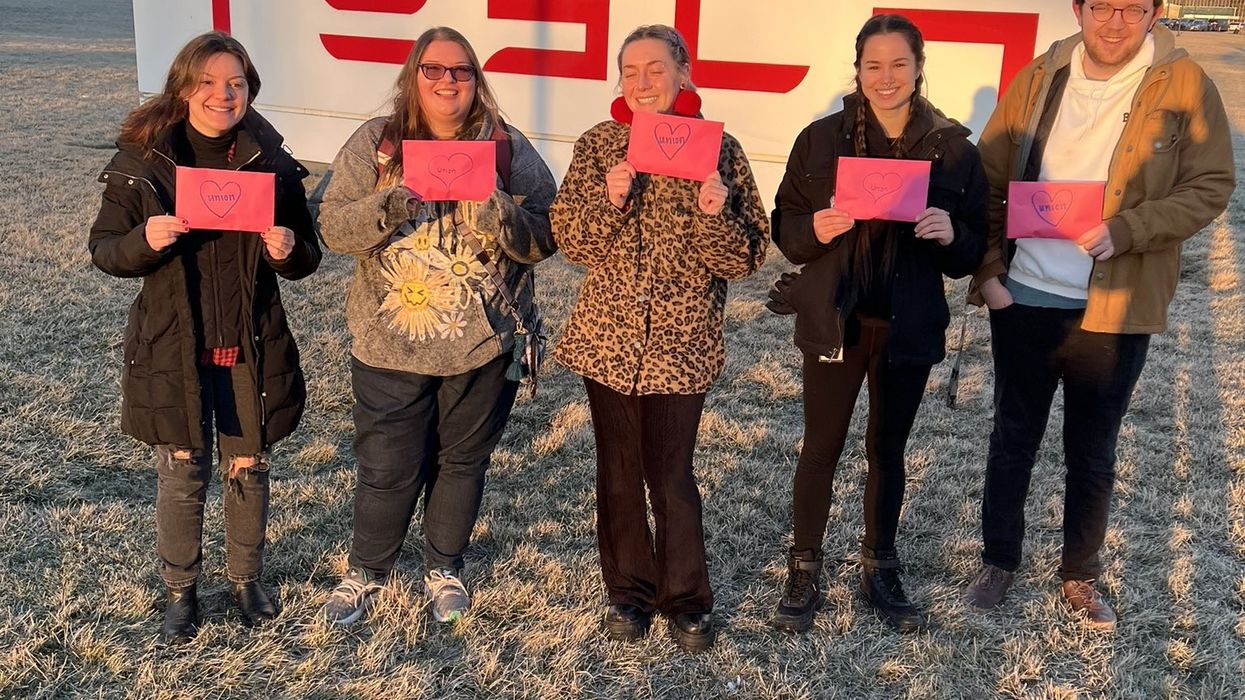 "This strike could be a bellwether," said one professor. "It's a hot time in the labor movement."
As members of the United Auto Workers union strike for better pay and benefits at General Motors, Ford, and Stellantis plants, labor advocates and progressive politicians this week took aim at what could be the next big unionization target: Elon Musk's Tesla.
"There is a group of Tesla workers who are actively talking about forming a union and creating the best representation they can for themselves and their co-workers through collective bargaining," Mike Miller, director of UAW Region 6—which is made up of California and Nevada, where Tesla makes vehicles and batteries—toldThe New York Times on Thursday.
While Tesla—which is owned by the notoriously anti-union Elon Musk, the world's wealthiest person—may enjoy short-term advantages over the Big Three as production lines are idle in the Midwest, some observers say that the UAW strike could prove an inspiration and catalyst for Tesla workers seeking to unionize.
"This strike could be a bellwether," Villanova University professor Rick Eckstein told the Times. "It's a hot time in the labor movement."
In 2018, the UAW tried, and failed, to organize workers at Tesla's Fremont, California plant, which was previously a unionized GM-Toyota facility. Despite Musk's assertion on Twitter—which he later bought and renamed X—that there was "nothing stopping" workers at the plant from voting to unionize, UAW officials alleged the company was engaging in illegal union-busting activities, and the National Labor Relations Board agreed. The NLRB ordered Tesla to rehire a worker illegally fired for disparaging a non-union colleague and compelled Musk to delete his tweet. The 5th U.S. Circuit Court of Appeals subsequently affirmed the NLRB's decision.
In February, Tesla terminated dozens of workers at its Buffalo, New York plant in what critics called an act of "retaliation" for their effort to unionize. The fired workers' case is currently before the NLRB.
"Such tactics are fully in line with the attitude of Musk himself, who has routinely made anti-union statements and publicly threatened to take away employees' stock options if they unionized," labor writer Hamilton Nolan wrote in an opinion piece published Thursday by The Guardian.
"Despite having a net worth of $270 billion, Musk does not believe that the workers who make his products should be able to get together and negotiate a fair contract for themselves," Nolan added. "He's greedy. He's ignorant. He's a crumb."
Some observers say autoworkers are paying close attention to the strikers' demands—and whether they win them.

New York Times auto industry reporter Jack Ewing wrote Thursday that "as representatives of the national union demand 40% wage increases from the Detroit automakers, along with significant gains in benefits, they are certainly thinking about the signal that any deal would send to nonunion workers at Tesla."
As Nolan put it: "The UAW knows damn well that Tesla workers need a union. But organizing an $800 billion company run by a union-buster with infinite money is not easy."
But, he asserted, "not even Musk can hide from the labor movement forever."
"It's been around a lot longer than he has," Nolan noted, adding wryly that "if he can't bear to have a free union election in his plant, I'm sure that we could arrange a cage match for him with an auto worker to settle this issue once and for all."
News
Independent, nonprofit journalism needs your help.
Please Pitch In
Today!