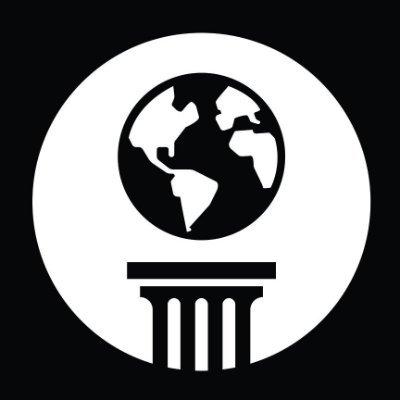 EPA Issues Landmark Clean Water Act Decision Protecting Bristol Bay Watershed from Pebble Mine
EPA decision protects Bristol Bay waters from becoming a dumping ground for mine waste; effectively rebuffing the threat of Pebble Mine
ANCHORAGE, Alaska
Today, Earthjustice joins with a broad and unified coalition of Tribes, Bristol Bay residents, commercial and sport fishers, environmental organizations, businesses, and many others to celebrate the Environmental Protection Agency's Final Determination protecting the Bristol Bay watershed under Section 404(c) of the Clean Water Act.
The EPA's Final Determination is a hard-won victory by all those who have been fighting for decades to stop the Pebble Mine project. It follows an earlier decision by the Army Corps of Engineers to deny a key permit to Pebble Mine. Collectively, these decisions effectively spell victory in the decades-long fight to protect Bristol Bay from Pebble Mine.
Earthjustice is honored to stand with Tribes and other regional leaders – the United Tribes of Bristol Bay, Bristol Bay Economic Development Corporation, Bristol Bay Native Association, Bristol Bay Native Corporation, local Tribes and municipalities, village corporations, non-governmental organizations, nonprofits and more – in thanking the EPA and the Biden Administration for listening to concerns raised by local and national stakeholders and taking this important step to protect this critical watershed and people it supports.
Two out of three Alaskans oppose the Pebble Mine and support these protections. If today's Final Determination is challenged in court, as expected, those plaintiffs will not be representing the wishes of most Alaskans or many Americans.
Today's decision is an important step in preserving Bristol Bay and its residents' way of life. It will now be more important than ever for elected leaders to continue fighting to ensure Bristol Bay and its ecosystem will thrive and provide for future generations.
The following statements from Earthjustice and our clients were issued in response to today's news. For additional quotes from the Bristol Bay region or to be connected with the Bristol Bay Defense Fund coalition, please contact Grace Nolan at grace@team-arc.com.
Bonnie Gestring, Northwest Program Director, Earthworks:
"We're thrilled to see the Environmental Protection Agency fulfill its commitment to the people of Alaska to provide enduring protection for Bristol Bay, its economy, its salmon, and its people from the dangerous and destructive Pebble Mine. Congratulations to the Biden administration and EPA for seeing this landmark decision through. We are proud to stand in support of the Bristol Bay Tribes and commercial fishermen whose lives and livelihoods depend on this thriving fishery."
Marc Fink, Senior Attorney, Center for Biological Diversity:
"We applaud the EPA for taking this critical step to protect the irreplaceable ecosystems of Alaska's Bristol Bay. From salmon and grizzly bears to the rare Iliamna Lake seals, a remarkable array of wildlife depends on this watershed. This should be the final nail in the coffin of the disastrous Pebble Mine proposal, but we'll keep fighting until this watershed is permanently protected."
Erin Colón, Senior Attorney, Earthjustice:
"After a fierce, decades-long battle waged by the people of Bristol Bay and so many others, EPA today followed the law and science to establish enduring protections for the Bristol Bay watershed under the Clean Water Act. This is a major victory worth celebrating, but we cannot rest until even more permanent protections are in place. The Bristol Bay watershed is one of the world's great ecosystems, and the way of life and the abundant future it supports is worth the fight. Earthjustice is committed to continuing to represent those who oppose unlawful and destructive mining projects like the proposed Pebble Mine."
Background
Pebble Mine, a vast, open-pit copper and gold mine proposed in prime salmon habitat in the Bristol Bay watershed, has for decades threatened the way of life for the region's residents and all others who depend on its abundant salmon populations. Today's Final Clean Water Act Determination issued by the EPA should spell the end of the Pebble Mine proposal.
Years of litigation by Earthjustice and others on behalf of both regional and national clients have supported the coalition's efforts to stop the Pebble Mine.
In 2010, six Bristol Bay Tribes asked the EPA to protect the Bristol Bay watershed from the Pebble Mine. An initial assessment released by the EPA in 2014 concluded a mine could have unacceptable impacts. Later that year, the EPA issued a Proposed Determination restricting the use of parts of the watershed to dispose of material from mining.
Unfortunately, Pebble Mine developers challenged those actions in three lawsuits against the EPA, asking the courts to throw out both the assessment and the Proposed Determination. Although those lawsuits did not succeed, EPA was temporarily blocked from finalizing the proposed protections.
Then in 2017, under the Trump administration, the EPA settled with the Pebble developers, agreeing to consider withdrawing its prior determination. Again, tens of thousands of concerned members of the public told the EPA to protect the Bristol Bay watershed. EPA reversed course and withdrew its prior determination to put protections in place.
In 2019, Earthjustice, representing Earthworks, joined Tribes, Tribal organizations, and many other Bristol Bay champions in a lawsuit challenging that withdrawal. Ultimately, the United States Court of Appeals for the Ninth Circuit agreed that the withdrawal was unlawful and reinstated the agency's Clean Water Act decision process, clearing the way for EPA to follow the extensive scientific record supporting the need for protections. Earthjustice filed comments on behalf of Earthworks, Friends of the Earth U.S., and the Center for Biological Diversity urging EPA to finalize robust protections. Today's Final Determination marks the culmination of that process.
Meanwhile, the U.S. Army Corps of Engineers — the federal agency leading the process to permit the Pebble Mine — denied the key permit for Pebble Mine on Nov. 25, 2020. The Corps decision highlighted many of the concerns that opponents of the project, including Earthjustice, have pointed out all along. That denial is under appeal by the Pebble Partnership.
Earthjustice is a non-profit public interest law firm dedicated to protecting the magnificent places, natural resources, and wildlife of this earth, and to defending the right of all people to a healthy environment. We bring about far-reaching change by enforcing and strengthening environmental laws on behalf of hundreds of organizations, coalitions and communities.
800-584-6460
LATEST NEWS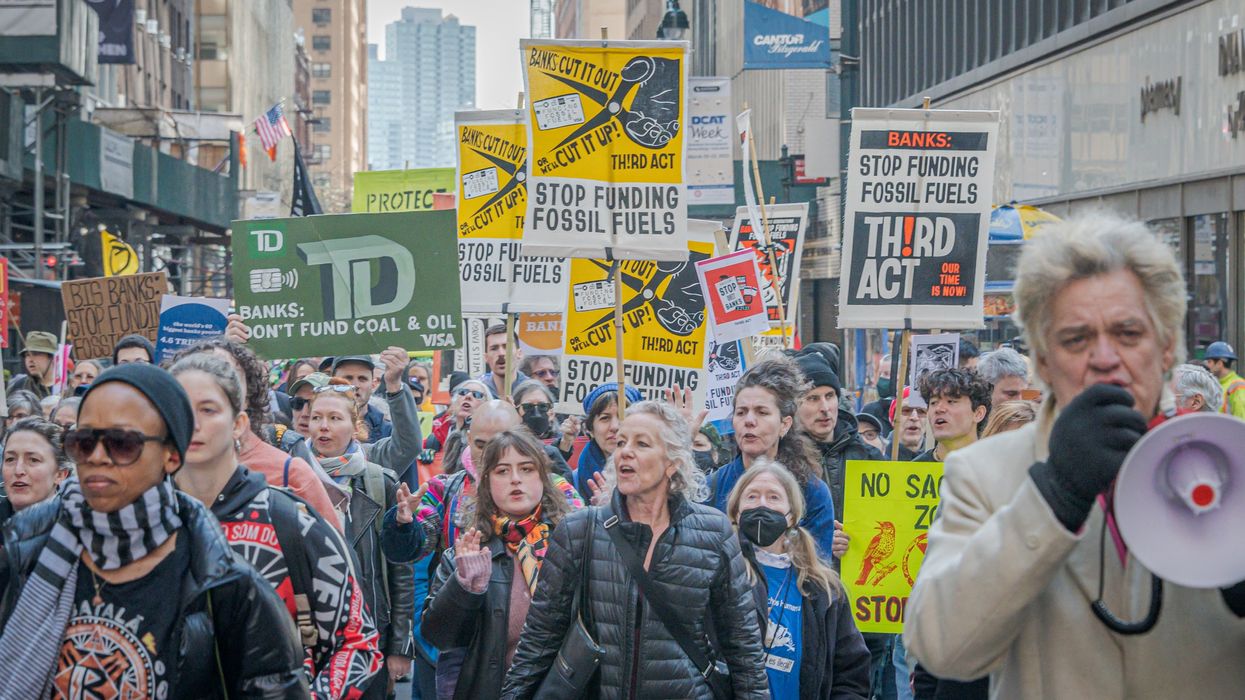 "If management at a wide swath of banks failed to properly address a well-understood risk, they cannot be trusted to independently address other complex emerging risks," argued 50 green groups.
In the wake of recent bank collapses and protests across the United States demanding financial institutions end fossil fuel financing, 50 climate, environmental justice, and Indigenous rights groups on Tuesday advocated for new regulations.
"We the undersigned strongly urge financial regulators and Congress to learn from the collapse and bailout of Silicon Valley Bank (SVB) and rapidly implement new regulations to mitigate against climate-related financial risk," the coalition wrote.
"Climate-related risks are moving us toward a financial crisis. But regulators have not taken adequate steps to actually mitigate those risks."
The groups' letter was sent to key leaders at the U.S. Treasury Department, Federal Reserve, Federal Deposit Insurance Corporation (FDIC), National Economic Council, and relevant U.S. House and Senate committees.
After explaining how the SVB collapse is partly the result of poor management enabled by regulatory rollbacks under the Trump administration, the letter states that "this is only the latest example of a bank being wholly unprepared for a large and obvious financial risk."
The letter continues:

It is a stark reminder of the chaos that can unfold when a financial institution has high exposure to a risky industry, and of the fact that the leaders of major financial institutions are frequently far more concerned with their short-term gains than with robust risk management measures that ensure their safety and the safety and soundness of the financial system. As a reminder of the latter, senior managers at SVB paid themselves millions in bonuses hours before their bank failed and the federal government financially backstopped it. Here again, stronger rules—including the Dodd-Frank executive compensation rules that remain unfinished—could have incentivized greater bank attention to risks.

To prevent any potential for a cascade of bank runs after SVB's collapse, federal regulators have now effectively set a precedent of guaranteeing all bank deposits in all banking institutions nationwide, to be backstopped by the Federal Deposit Insurance Fund and then taxpayer dollars. Moreover, the Federal Reserve has begun lending at extraordinarily generous terms to any other banks with assets whose real value has been curbed by interest rate hikes—in effect, the Fed is offering a first-of-its-kind, get-out-of-bank-failure-free card to any firms that made the same foreseeable mistake as SVB. Regulators justified this extraordinary shift in the structures of American finance by relying on emergency rules in place to prevent systemic risk to the financial system. In effect, regulators argued that SVB's inability to mitigate one of the most obvious forms of financial risk—the potential for rising interest rates amid high inflation—constituted a grave risk to the whole financial system, and, thereby, the whole economy.

"If management at a wide swath of banks failed to properly address a well-understood risk, they cannot be trusted to independently address other complex emerging risks," the groups argued. "Regulators must intervene to protect the financial system from risks associated with climate change and the ongoing transition to a green economy."
The letter notes recent remarks from Treasury Secretary Janet Yellen about the economic and financial impact of the climate emergency as well as how, as it worsens, "banks of all sizes holding mortgage-backed bonds will see their assets drop in value" while "banks invested in the fossil fuel industry will eventually be saddled with stranded assets."
"Climate-related risks are moving us toward a financial crisis. But regulators have not taken adequate steps to actually mitigate those risks," the coalition warned, calling on U.S. policymakers to:
Move with urgency and speed to implement proposed guidance for banks and financial institutions related to preparation for climate-related financial risks and to follow up with more detailed guidance;
Rapidly move forward on rigorous exams for banking institutions, including for medium-sized banks, regardless of industry pressure for light-touch supervision of climate-related risks; and
Please also see previous coalition letters recommending action on the Federal Reserve's and the Treasury Department's climate guidance.
"Banks cannot be trusted to independently evaluate and protect against the systemic risks of the climate crisis in real-time. They also cannot be trusted to avoid creating risks for other institutions and the financial system through their support for fossil assets and greenhouse gas emissions," the letter says. "This process requires regulators to set clear rules and ensure banks and financial institutions do not engage in unsafe behavior and do not create undue risks and costs for the financial system and the economy."
Signatories include Greenpeace USA, Lakota People's Law Project, Sierra Club, and Third Act—who came together earlier this month for a "Stop Dirty Banks" national day of action, the first elderly-led mass climate demonstration in U.S. history.
"Today is a major drive to take the cash out of carbon," declared Third Act's Bill McKibben. "We want JPMorgan Chase, Citi, Wells Fargo, and Bank of America to hear the voices of the older generation which has the money and structural power to face down their empty, weasel words on climate. We will not go to our graves quietly knowing that the financial institutions in our own communities continue to fund the climate crisis."

News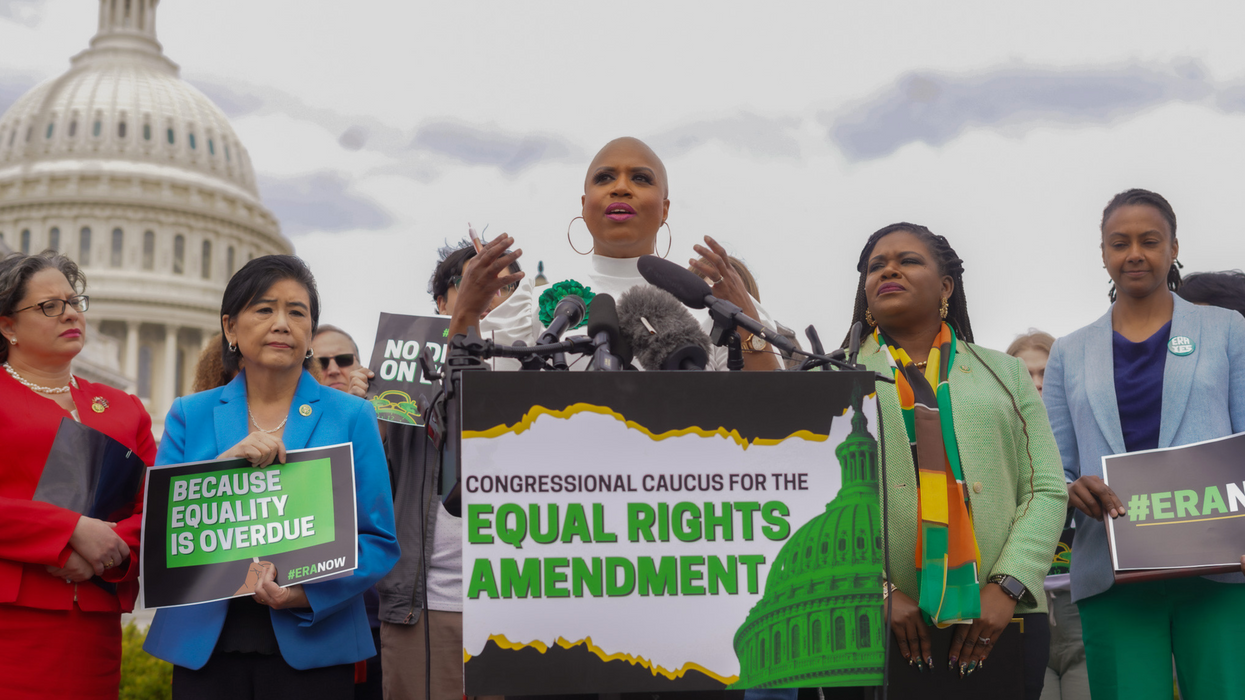 "It has been 100 years since the Equal Rights Amendment was first drafted and introduced in Congress," noted Rep. Cori Bush. "That is far too long... and we refuse to wait any longer."
A coalition of Democratic U.S. lawmakers led by Reps. Cori Bush and Ayanna Pressley on Tuesday announced the launch of a new caucus aimed at realizing the centurylong goal of adding an Equal Rights Amendment to the Constitution.
"It has been 100 years since the Equal Rights Amendment was first drafted and introduced in Congress, and more than a half century since both chambers passed it," Bush (D-Mo.) said in a statement announcing the founding of the Congressional Equal Rights Amendment Caucus. "That is far too long for women, Black and Brown folks, LGBTQ+ people, and other marginalized groups to wait for constitutional gender equality—and we refuse to wait any longer."
Pressley (D-Mass.) said: "I am proud to launch the ERA Caucus with my sister-in-service Congresswoman Bush to affirm the Equal Rights Amendment as the 28th Amendment to the Constitution, establish gender equality as a national priority, and center our most vulnerable and marginalized communities, who stand to benefit the most."
\u201cToday, @AyannaPressley and I are launching the ERA Caucus \u2014 100 years after the Equal Rights Amendment was first introduced in Congress.\n\nWe are joining forces to make sure that equality becomes enshrined in the supreme law of our land.\n\nEquality is overdue.\u201d

— Cori Bush (@Cori Bush) 1680030712
Caucus member Rep. Summer Lee (D-Penn.) said that "it's not shocking that when the Constitution was first drafted, women, Black, Brown, queer, and marginalized folks were intentionally written out. What is shocking is that in 2023, our Constitution still does not include equal rights regardless of sex—meaning our Constitution still does not reflect or protect all people."
"To the right-wing politicians and judges waging a full-on assault on the rights of women and queer youth, we're not afraid and we won't be silenced," Lee added. "We're organized and mobilized to make equal rights the law of the land."

After passing the House in 1971 and the Senate the following year, the ERA was submitted to the states for ratification. Congress set a March 1979 deadline for ratification; only 35 of the requisite 38 states approved the proposal by that time. Although the deadline was extended until 1982, no more states ratified the amendment and several state legislatures voted to rescind their ratifications.
\u201cThrilled to join @RepCori and @RepPressley today to found @ERACaucus and fight for gender equality. Women were deliberately left out of the Constitution, but with the #EqualRightsAmendment, we can guarantee equal rights for all people under the law.\u201d

— Judy Chu (@Judy Chu) 1680029701
A 21st-century effort to revive the ERA saw Nevada, Illinois, and Virginia approve the measure in recent years. Supporters say 38 states have now backed the ERA, although there is uncertainty over the expired deadlines and rescinded ratifications.

Pressley's office said that in addition to affirming the ERA, the new congressional caucus will "raise awareness in Congress to establish constitutional gender equality as a national priority; partner with an inclusive intergenerational, multiracial coalition of advocates, activists, scholars, organizers, and public figures; and center the people who stand to benefit the most from gender equality, including Black and Brown women, LGBTQ+ people, people seeking abortion care, and other marginalized groups."
\u201cA century after the #EqualRightsAmendment was introduced, we\u2019re still waiting. \n\nAs a Vice Chair on the @DemWomenCaucus, I applaud @RepCori and @RepPressley for launching the @ERACaucus. \n\nLet\u2019s get it done. #ERANow\u201d

— Rep. Teresa Leger Fern\u00e1ndez (@Rep. Teresa Leger Fern\u00e1ndez) 1680041462
In a Tuesday interview with The Hill, Pressley said she was "thinking a lot about my 14-year-old daughter, Cora, and how I do not want her to continue to live in a country in a world where we have so conflated and normalized the disparate treatment and outcomes and disparate access and the second-class status it is to be a woman in this society."
"I look forward to the day when calendars will say and on this day in history, the ERA caucus was established," she added, "but I really look forward to the day when our calendars will say on this day in history, the ERA was passed."
News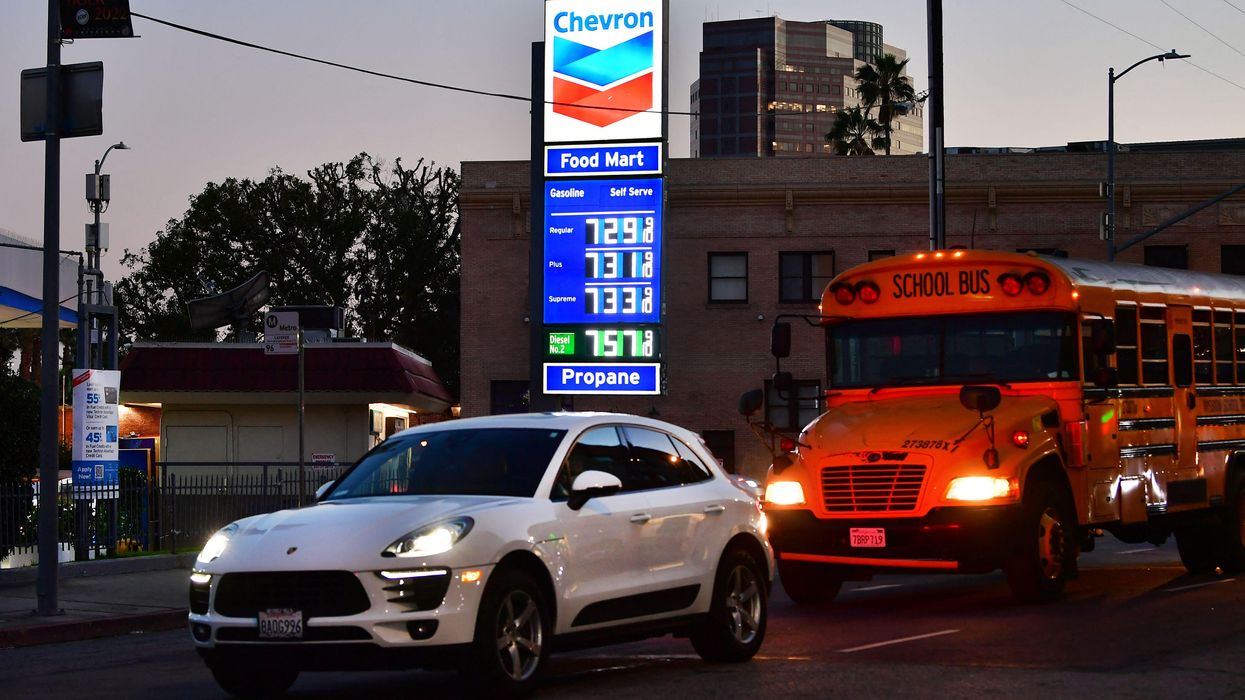 "Whether it's price gouging at the pump or drilling in people's backyards, Big Oil's days of harming our health and our pocketbooks must end," said one advocate.
Climate and consumer advocates on Tuesday hailed California lawmakers' passage of legislation aimed at tackling Big Oil price gouging as the proposal headed to the desk of Democratic Gov. Gavin Newsom, who said he will sign the measure into law.
The California Assembly voted 52-19 on Monday in favor of S.B. X1-2—authored by state Sen. Nancy Skinner (D-9)—which will empower the California Energy Commission (CEC) to impose profit caps and penalties on refiners and create an intra-agency watchdog tasked with conducting greater oversight of fossil fuel companies to minimize profiteering.
The new law will allow the CEC to levy daily fines of $5,000-$20,000—up to a maximum of $500,000—if a company does not provide the agency with data to determine if it is complying with the legislation. CEC fines are currently capped at $2,000.
Newsom—who is slated to sign the bill into law at 4:30 pm PT on Tuesday—called Monday "a big day for consumers, a big day for Mother Nature, and a big day in this country."
"I'm very, very pleased as a taxpayer, as a Californian, and as an American," he added. "I hope this is a signal to other states."
The law will take effect 90 days after it's signed by Newsom—who has also called for a windfall profits tax on fossil fuel companies.
"This is a landmark victory for California consumers who will soon have the force of a state watchdog with teeth protecting them from gouging at the gas pump," Consumer Watchdog president Jamie Court said Tuesday.
Kassie Siegel, director of the Center for Biological Diversity's Climate Law Institute, asserted that Monday's vote "shows the tide is turning against Big Oil in California."
"Despite the industry spending millions on lobbying, California is now one step closer to protecting working Californians from the oil industry's greed," Siegel continued. "Whether it's price gouging at the pump or drilling in people's backyards, Big Oil's days of harming our health and our pocketbooks must end."
In a statement, Stop the Oil Profiteering (STOP) spokesperson Jamie Henn said that "California wasn't afraid to stand up to Big Oil. It's time for Washington to follow their lead."
"This landmark legislation will give regulators the tools they need to investigate Big Oil's shady business practices and crack down on the price gouging that fueled last year's obscene profits," Henn added. "The public is clamoring for politicians to take on this reckless industry—it's inspiring to see Gov. Newsom answering the call."
Earlier this month, the watchdog Accountable.US published a report revealing that the biggest oil companies operating in the United States raked in a collective $290 billion in profits last year while they "consistently prioritized shareholder returns over alleviating the pressure of high energy prices."
According to the American Automobile Association, California has the nation's highest gasoline prices, with a gallon of regular unleaded averaging $4.82.
"Five California oil refiners made obscene profits last year from astronomical gasoline prices at the pump, hurting working families up and down the state," Shoshana Wexler of the climate group 350 Bay Area Action said in a statement. "The Legislature has passed a bill that would expose the ways this grand heist was carried out and hopefully ensure it never happens again."
News
SUPPORT OUR WORK.
We are independent, non-profit, advertising-free and 100%
reader supported.