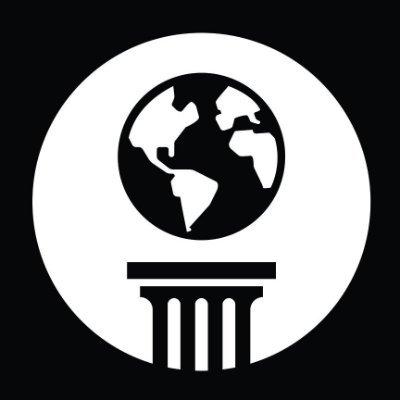 Groups Urge EPA to Ban Nerve Agent Pesticides
Report shows exposure to organophosphates linked to intellectual disabilities and cancer.
WASHINGTON
Today, Earthjustice filed a petition along with a coalition of 10 health, community, and farmworker groups, filed a petition asking the Environmental Protection Agency (EPA) to ban neurotoxic organophosphate pesticides, which are prevalent in our food and water, and endanger farmworkers and their families. The EPA recently banned all food uses of chlorpyrifos, the most well-known organophosphate pesticide, but only one among a dangerous pesticide group. Chlorpyrifos is just one of over a dozen organophosphates the agency reauthorized for use in agricultural fields, even though they are acutely neurotoxic -- meaning that people who are exposed at high doses over a brief period can experience severe neurological symptoms -- and are linked to neurodevelopmental harm to fetuses and infants.
Along with the petition, Earthjustice is releasing a comprehensive, first-of-its-kind report and data set collating 17 organophosphate human health risk assessments, as well as agricultural pesticide usage data from the United States Geological Survey (USGS). This report documents the location and amount of organophosphate usage in the United States and the dangerous health effects associated with exposure. This powerful tool also shows what crops are sprayed, the foods that contain elevated levels of pesticide residues, and links to health risks evaluations and brief regulatory history. The report's findings are staggering:
Certain regions are particularly at risk. Hot spots include central and southern California, Arizona, Louisiana, Mississippi, Alabama, central and southern Florida, southern Georgia, and South Carolina.
Exposure to organophosphate pesticides occurs through multiple pathways. Farmworkers are most at risk, but people anywhere in the US can be exposed through their drinking water, food, and the air they breathe. Infants and toddlers face greater harm from dietary exposure. Exposures to most of the organophosphates examined show infants and toddlers are exposed to dangerous levels, in some cases 100 times over EPA's so-called levels of concern.
In addition to neurotoxicity, organophosphates are associated with other serious health effects. Nearly half of the 17 organophosphates reviewed were associated with reproductive harm or characterized as carcinogenic.
Organophosphate pesticide residues are widespread and found in concerning levels in the produce we eat and feed our families. Even though it is not legally allowed, residue was found on cilantro, basil, frozen strawberries, frozen spinach, mangoes, and sweet bell peppers; while residues found on raisins, mangoes, mustard greens, and snap peas exceeded allowable limits.
People living near fields where organophosphate pesticides are used can experience dangerous levels of exposure. Oral and skin exposures resulting from spray drift were associated with risk levels of concern for more than half of the organophosphates examined. Rural communities are already more vulnerable to harm than the general population because factors like poverty and racial injustice can make these communities much more vulnerable to negative health impacts.
"The EPA said it banned chlorpyrifos to protect children and workers from harm," said Earthjustice attorney Patti Goldman. "But the EPA's own data shows that all organophosphates are linked to intellectual disabilities, not just chlorpyrifos. The EPA must ban all organophosphates from food."
Decades of scientific research show that exposure to organophosphates, particularly during pregnancy, can lead to reduced IQ, loss of working memory, and attention deficit disorders in children. Harms to children's brains occur at even low levels of exposure, according to studies that tracked mothers and children. Furthermore, organophosphate can cause acute poisoning to farmworkers at allowable levels of exposure, even when workers wear the most protective equipment. In some cases, exposure can be lethal.
Earthjustice is co-petitioners with the United Farm Workers, United Farm Workers Foundation, California Rural Legal Assistance Foundation, Farmworker Association of Florida, Farmworker Justice, GreenLatinos, Labor Council for Latin American Advancement, League of United Latin American Citizens, Learning Disabilities Association of America, Pesticide Action Network North America, and Pineros y Campesinos Unidos del Noroeste.
Quotes from our co-petitioners:
"As the son of farm worker parents who have labored in California's agricultural fields for over 35 years, I urge the EPA to ensure the protection of farmworker families who are on the frontlines of exposure to harmful insecticides," said Eriberto Fernandez, Strategic Campaigns Coordinator, United Farm Worker Foundation. "Organophosphates have no place in our food. To advance environmental justice, the agency must ensure that its decisions leave no farmworker behind. To protect ALL farmworkers, EPA must ban ALL uses of this neurotoxic pesticide and we will continue to advocate to that end."
"Farmworker families across the country are raising children with learning disabilities, ADHD and other neurodevelopmental problems due largely to agricultural and dietary exposure to organophosphate pesticides. With the least access to resources, these families struggle every day to make a living and provide the care they can for their offspring," said Jeannie Economos, Farmworker Association of Florida. "Not only is this an incredible injustice to the men and women whose work feeds America, it is tragic for the children's futures. Our communities suffer. Banning OP pesticides is a public health and justice issue."
"Organophosphate pesticides have harmed generations of farmworkers and their families. As the people who bear the brunt of the damaging health effects from the pesticides applied to our crops, it is past time to protect farmworkers and their children by ending the use of these particularly toxic chemicals," said Bruce Goldstein, President, Farmworker Justice.
"Farmworkers and their families have faced heavy exposure to organophosphate pesticides for far too long. Use of these dangerous pesticides must be ended," said Anne Katten, Pesticide and Work Health and Safety Specialist, CRLA Foundation.
"Production of food for our tables should not put at risk the neurodevelopment of children nor poison farmworkers. EPA must now side with public health, not corporate profit, and ban organophosphates," said Mark Magana, President & CEO of GreenLatinos.
"Latino and Latina workers and their families have long suffered disproportionately from the impact of organophosphate pesticides because of their line of work or proximity to fields in which these toxic nerve agents are used. We must ensure that this structural injustice that is poisoning our communities is eradicated," said Jose Vargas, National President of the Labor Council for Latin American Advancement.
"Farmworkers and their children, the health professionals who serve them, and others all agree, we cannot regulate away these hazards. OPs must be banned," said Margaret Reeves, Pesticide Action Network.
"We need to stop neurotoxic pesticides from tainting the air we breathe, the water we drink, and the fruits and vegetables we eat," said Penny Richards from the Learning Disabilities Association of Illinois, who was exposed to pesticides while pregnant and now her adult son has learning disabilities. "Given the science, organophosphates have no place in food."
Earthjustice is a non-profit public interest law firm dedicated to protecting the magnificent places, natural resources, and wildlife of this earth, and to defending the right of all people to a healthy environment. We bring about far-reaching change by enforcing and strengthening environmental laws on behalf of hundreds of organizations, coalitions and communities.
800-584-6460
LATEST NEWS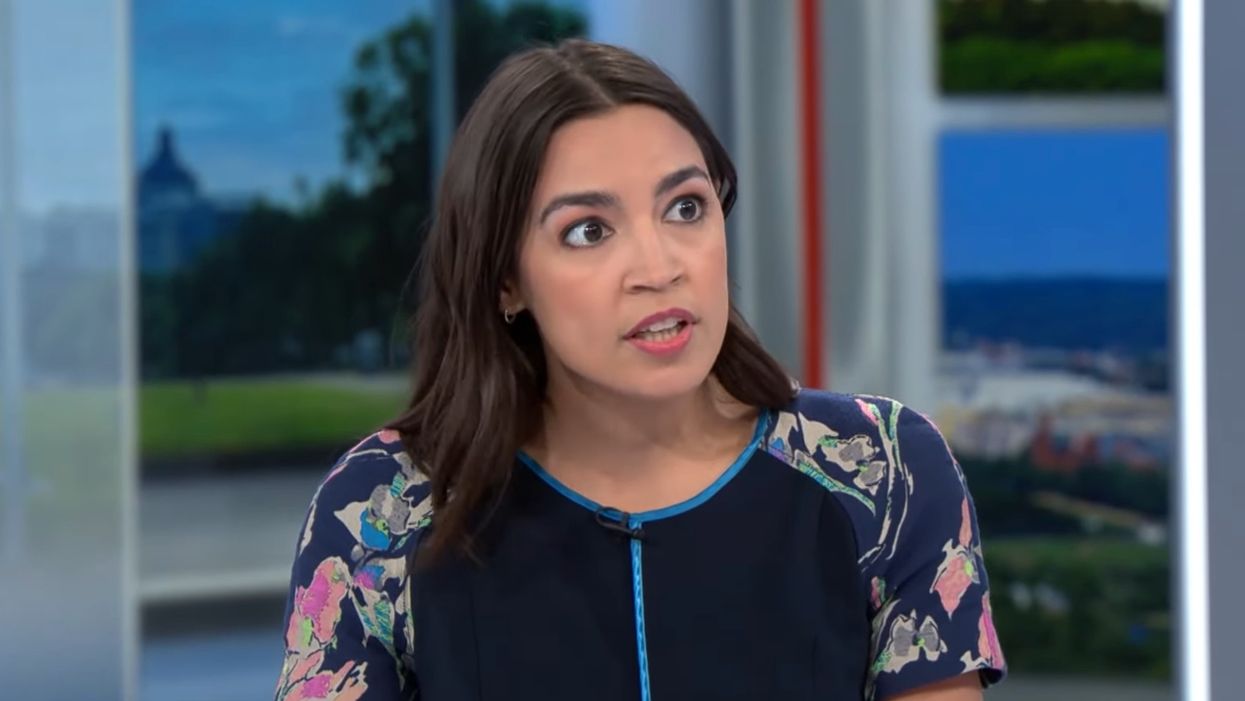 "Consistency matters. It shouldn't matter if it's a Republican or a Democrat," Ocasio-Cortez asserted.
New York Congresswoman Alexandria Ocasio-Cortez on Sunday became the first progressive House Democrat to call on Sen. Bob Menendez to resign following the former Senate Foreign Relations Committee chair's indictment last week on federal bribery charges.
Menendez (D-N.J.) and his wife, Nadine Menendez, were charged Friday with accepting hundreds of thousands of dollars in bribes—including gold bars, cash, home mortgage payments, and a Mercedes-Benz—from businessmen in exchange for influence. The indictment also accuses Menendez of giving "sensitive U.S. government information" to Egypt's dictatorship.

Appearing on CBS' "Face the Nation," Ocasio-Cortez said that "the situation is quite unfortunate, but I do believe that it is in the best interest for Sen. Menendez to resign in this moment."
"Consistency matters. It shouldn't matter whether it's a Republican or a Democrat. The details in this indictment are extremely serious. They involve the nature of not just his, but all of our seats in Congress," added Ocasio-Cortez, who is the vice-ranking member of the House Oversight Committee.
Asked for her reaction to Menendez's assertion that some of his congressional colleagues "are rushing to judge a Latino and push him out of his seat," Ocasio-Cortez said: "As a Latina, there are absolutely ways in which there is systemic bias, but I think what is here in this indictment is quite clear. And I believe it is in the best interest to maintain the integrity of the seat."
Ocasio-Cortez joins a growing list of Democrats including Sen. John Fetterman (Pa.) and Reps. Jeff Jackson (N.C.), Dean Phillips (Minn.), Josh Gottheimer (N.J.), Tom Malinowski (N.J.), Frank Pallone (N.J.), Mikie Sherill (N.J.), Bill Pascrell (N.J.), and Andy Kim (N.J.) who are urging Menendez to resign.
On Saturday, Kim said he would run for Menendez's Senate seat amid the senator's refusal to resign.
"I feel compelled to run against him. Not something I expected to do, but N.J. deserves better," Kim wrote in a fundraising pitch on social media. "We cannot jeopardize the Senate or compromise our integrity."
While defiantly declaring that he is "not going anywhere," Menendez did step down from his chairmanship of the Senate Foreign Relations Committee, a position he had held since 2021.

Following her "Face the Nation" appearance, Ocasio-Cortez flew to Missouri to stand in solidarity with striking United Auto Workers members. The congresswoman said the nation is facing "a crisis of inequality," while hailing President Joe Biden's planned trip to join Michigan UAW workers on the picket line Tuesday as "a historic event."
"We have never seen in modern history a president show up to a picket line like this," she said.
News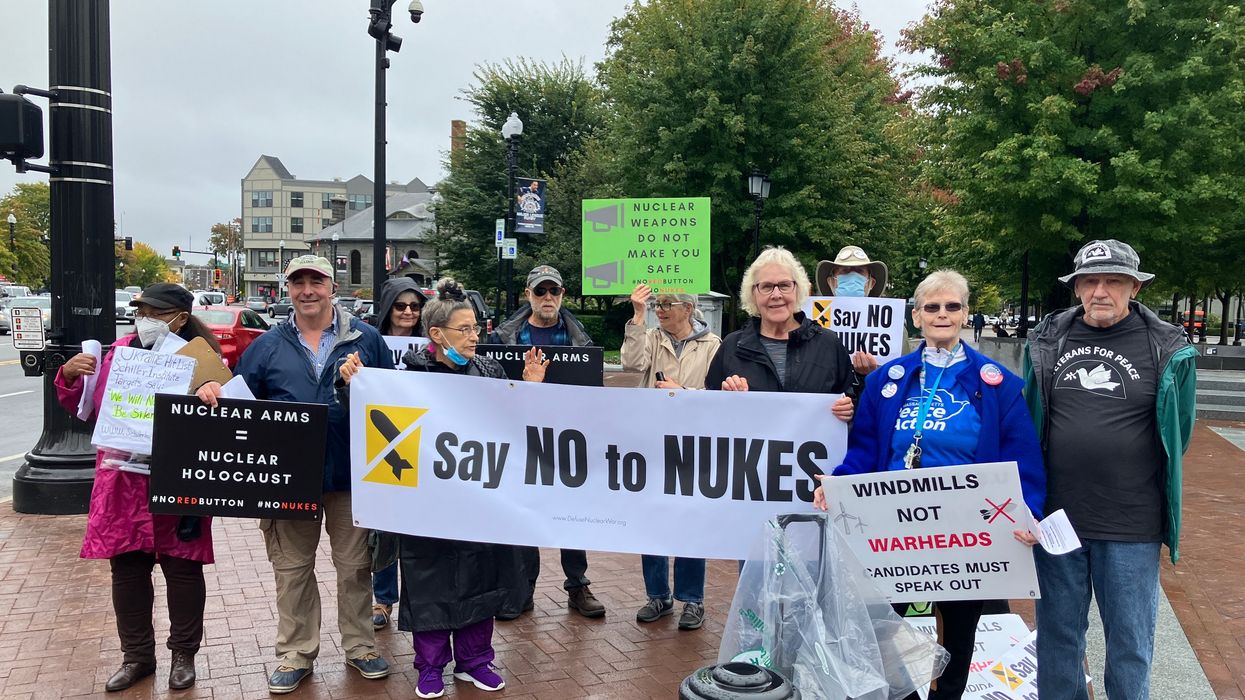 "The need for action to curtail the possibility of nuclear conflict could not be more urgent," said the campaign's organizer.
Activists from the Defuse Nuclear War coalition on Sunday launched a week of action to demand the U.S. government take steps to reduce the existential threat of thermonuclear annihilation, including by reinstating arms control treaties, shutting down hair-trigger missiles, and engaging in "genuine diplomatic efforts to end the war in Ukraine."
Defuse Nuclear War is organizing around 40 events across the United States. Demonstrations are planned in Baltimore, Boston, Philadelphia, Tucson, Fresno, and Salt Lake City, pickets are scheduled across Washington state, vigils are set to take place in Hawaii and California, activists plan to unfurl a banner at a Lockheed Martin facility in Pennsylvania, and an interfaith gathering will be held outside United Nations headquarters in New York.
"Our coalition of activists is demanding that the Biden administration seriously consider the consequences of their inaction in addressing this threat."
"The U.S. has allowed far too many weapons treaties to lapse in recent years, and the Ukraine War threatens daily to plunge the world into nuclear war," Defuse Nuclear War national campaign organizer Ryan Black said in a statement. "Our coalition of activists is demanding that the Biden administration seriously consider the consequences of their inaction in addressing this threat."
Chris Nelson of the California group Chico Peace Alliance—which is planning a Monday march through the Chico State University campus and the city's downtown—said:
The annual obscene "Defense" Authorization Act maintains and grows constant war infrastructure that can only be curtailed by the action of civilians. The revolving door in Congress for the arms contractors now makes representative government ineffective for arms control. Nuclear weapons are illegal under the International Treaty for the Prohibition of Nuclear Weapons. It is up to us to make that normative and create effective pressure to get interim treaties reestablished.
The landmark treaty—which was signed in 2017 and went into effect in 2021—has been signed by 97 nations.

Sean Arent of Physicians for Social Responsibility and Washington Against Nuclear Weapons—which is holding 12 demonstrations around the Evergreen State later this month—said that "Washington state is at the center of the atomic world, with more deployed nuclear weapons than anywhere else in the United States based out of the Kitsap-Bangor Trident nuclear submarine base."
"The plutonium for some of the very first bombs were made at the ongoing disaster site known as Hanford, still radioactive to this day," Arent continued. "It is past time that our members of Congress recognize this legacy and lead our country away from nuclear weapons."
"We're asking our members of Congress to support justice for communities impacted by these weapons like the Marshallese, support diplomatic negotiations towards arm reductions, and to fight tooth and nail to phase out—not enhance—our nuclear weapons arsenal in the impending National Defense Authorization Act," Arent added. "The world is at stake."

This year, the Bulletin of Atomic Scientisits' Doomsday Clock—which tracks the world's proximity to a possible nuclear war—was set to 90 seconds to midnight, the closest it has been to thermonuclear armageddon since it was created in 1947.
News
"The endorsement of the fossil fuel treaty proposal by Antigua and Barbuda and Timor-Leste... shows who are the real climate leaders," said the initiative's political director.
Two island nations on Saturday joined the growing bloc of countries endorsing a fossil fuel nonproliferation treaty amid a worsening climate emergency and continued inadequate action by the larger and wealthier polluters most responsible for causing the planetary crisis.
Answering United Nations Secretary-General António Guterres' exhortation at this week's Climate Ambition Summit for countries to accelerate efforts to end fossil fuels, the Caribbean nation of Antigua and Barbuda and Timor-Leste in Southeast Asia announced their support for a binding FFNPT.

Their announcement came on the main stage at the Global Citizen Festival in New York City. The nations became the first non-Pacific island states to support the treaty; Vanuatu, Tuvalu, Tonga, Fiji, the Solomon Islands, and the self-governing New Zealand territory of Niue previously endorsed the agreement.
"The climate crisis is the most existential threat facing all humanity," declared Antigua and Barbuda Prime Minister Gaston Browne. "It doesn't distinguish between European forests and Caribbean waters. Some carry the burden more than others, as in the case of small island developing states. This is why today I'm honored to announce that Antigua and Barbuda join our Pacific friends in calling for a negotiation of a fossil fuel treaty."
"This Treaty will be more than words," Browne continued. "It's a binding plan to end the fossil fuel era, a pledge to a rapid shift to clean energy, a commitment to a future where economies transcend their fossil fuel past, and an assurance that no community is left behind."
"With this endorsement, we send a clear message: unity in purpose, unity in action," he added. "We are proud to become the first Caribbean nation to rally behind this cause, and we invite others to join us."
Timor-Leste President José Ramos-Horta said that his country "stands in solidarity with Pacific nations and is formally joining the call for the negotiation of a fossil fuel treaty."
"Its mission is simple—to halt new fossil fuel ventures, phase out existing ones, and fund a fair shift to clean energy," the Nobel peace laureate added. "It is more than a climate agreement between nations—it is a health, development, and peace accord that can foster genuine wellbeing and prosperity for all."
Timor-Leste's embrace of the FFNPT is considered especially encouraging, as petroleum accounts for the vast majority of the country's export revenue.

Gillian Cooper, political director of the FFNPT Initiative, hailed the development:
At the Climate Ambition Summit, we saw world leaders finally bring fossil fuels to the center stage of climate negotiations. Now the endorsement of the fossil fuel treaty proposal by Antigua and Barbuda and Timor-Leste at the main Global Citizen stage shows who are the real climate leaders. This bold move also shows that even fossil fuel-producing countries want to break free from the grip of oil, gas, and coal, a system imposed on them by wealthy nations. Today Timor-Leste picked a side—and they're clearly saying that we need international cooperation so they are not forced by the fossil fuel industry to continue to expand a product that they know is destablizing the global climate and creating long-term economic dependency and vulnerability.
Launched in 2020 and backed by hundreds of groups, thousands of scientists, and people around the world from youth to grandparents, the FFNPT is based on three pillars:
Ending expansion of new coal, oil, or gas production in line with the best available science;
Phasing out the production of fossil fuels in a manner that is fair and equitable; and
Ensuring a global just transition to 100% access to renewable energy globally.
In addition to the countries mentioned above, the European Parliament, World Health Organization, and scores of cities and other subnational governments have also endorsed the FFNPT, including London, Paris, Los Angeles, Sydney, Lima, Toronto, and the Hawaiian Legislature.
Earlier this month, California became the largest economy in the world to endorse the treaty.
"This climate crisis is a fossil fuel crisis," Democratic California Gov. Gavin Newsom said Wednesday at the Climate Ambition Summit. "It's not complicated. It's the burning of oil. It's the burning of gas. It's the burning of coal. And we need to call that out.
News
Independent, nonprofit journalism needs your help.
Please Pitch In
Today!